This guide will show you how to browse websites together with friends in real time on the iPad. Use it to shop together, view photos together, study together, help someone navigate a tricky web site.
318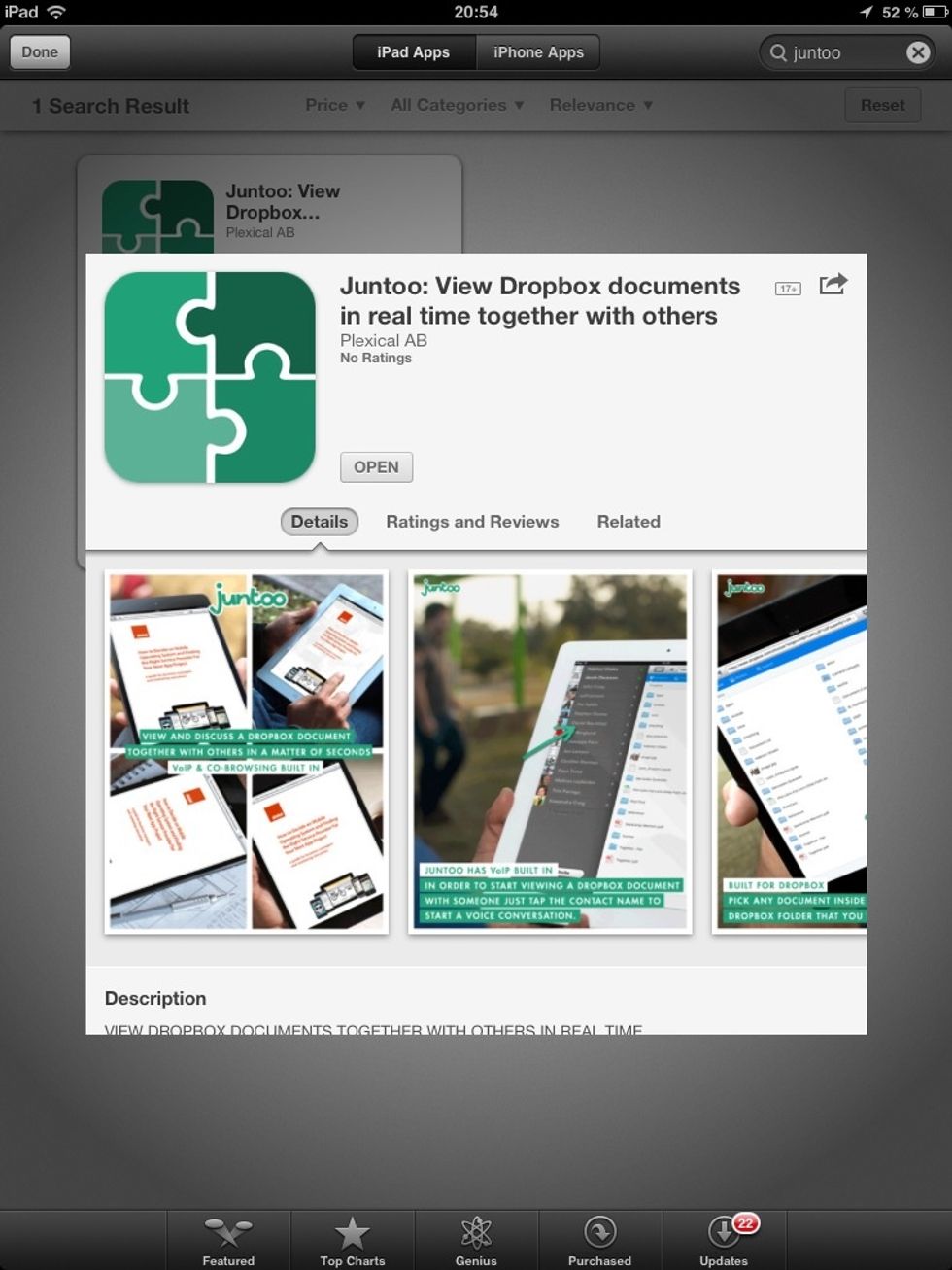 Download Juntoo from the App Store. It's free and fast.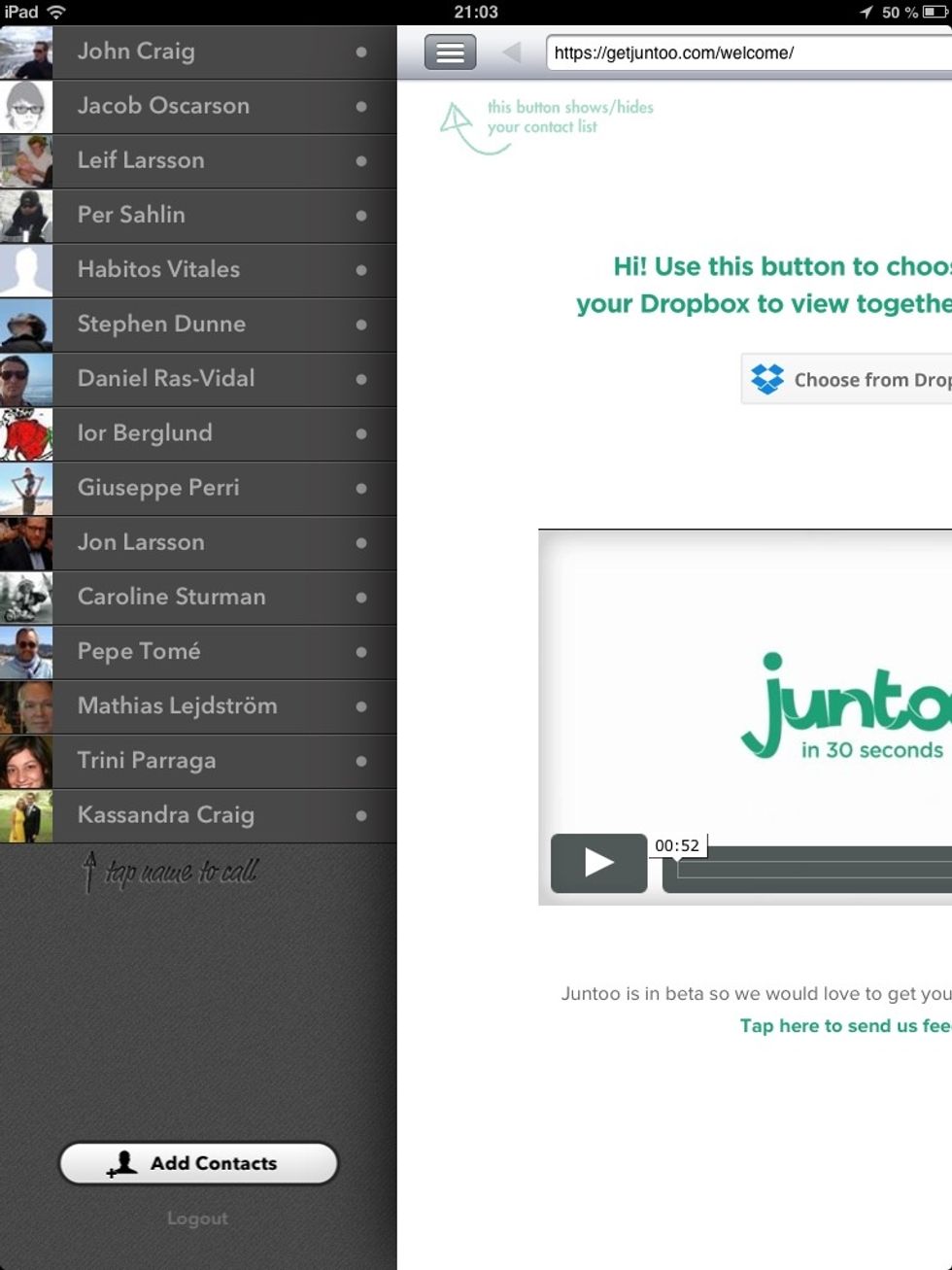 After I signed in with Facebook I can add friends tapping the Add contacts button in the left column (just swipe the left part of the screen to reveal the let column).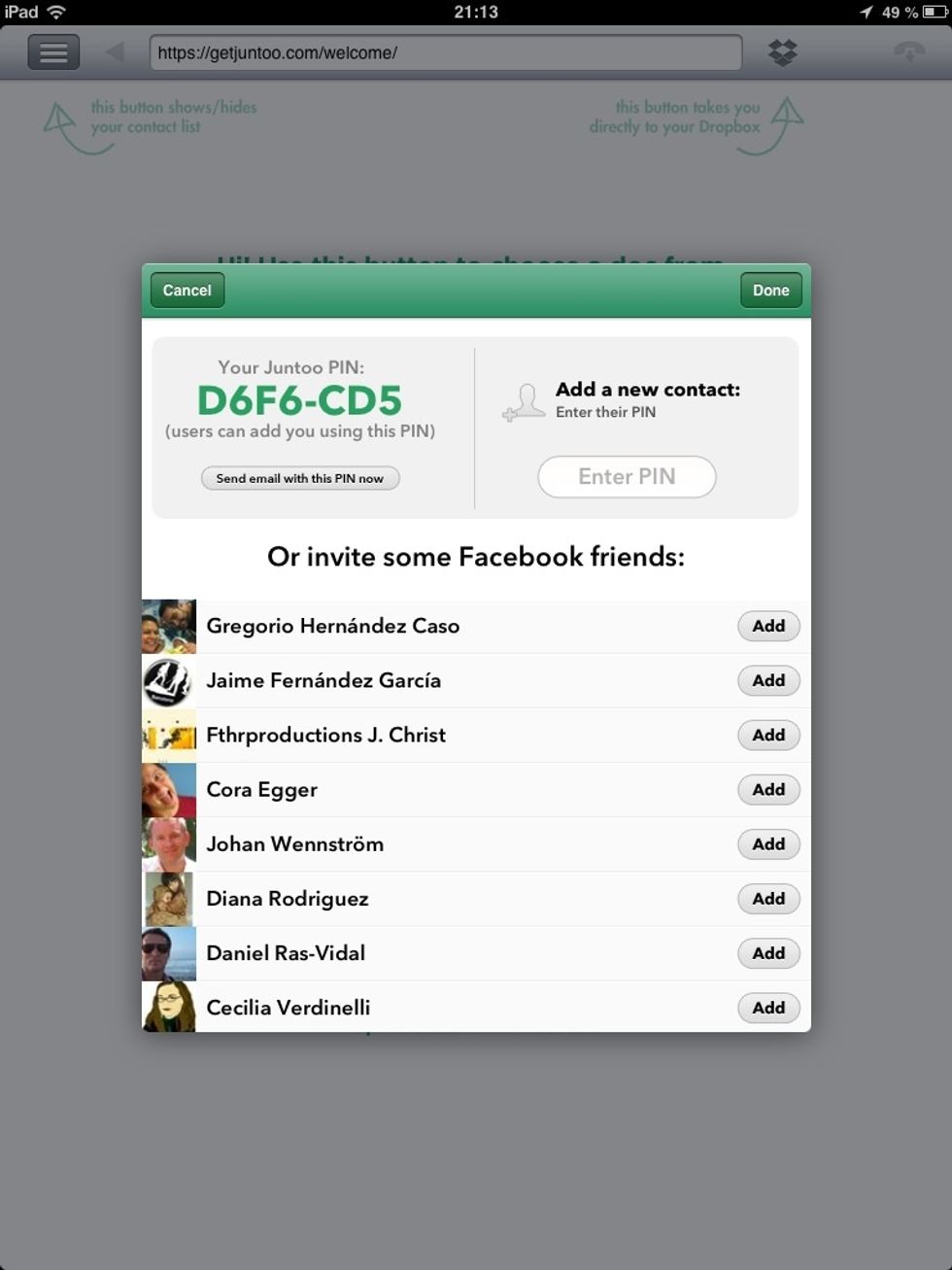 I tap the "Send email with this PIN now". Your friend will use this PIN to add you as a contact on Juntoo (you can see the "Enter PIN" on the left in the image).
In the left column I tap my friends name in order to call him.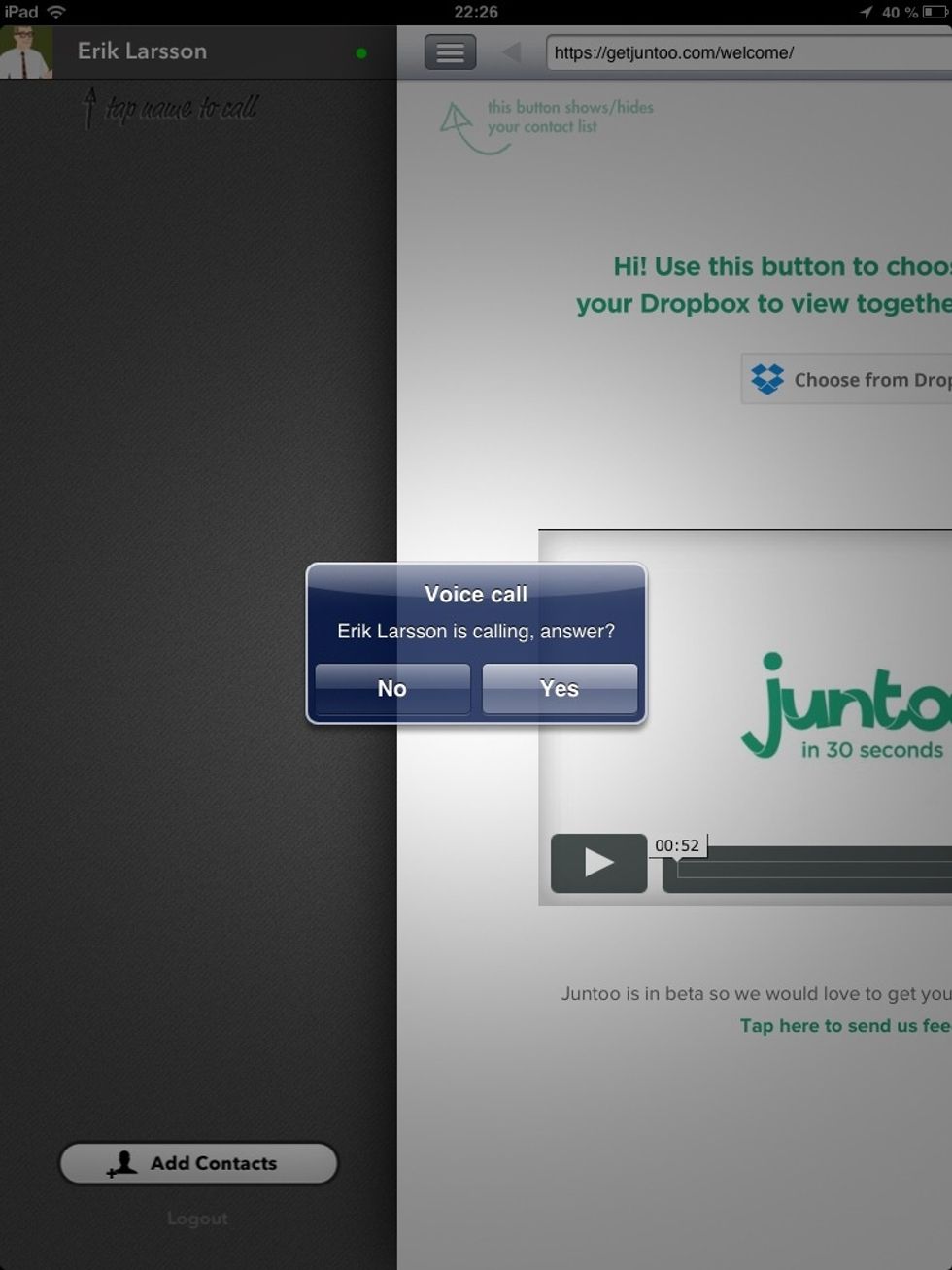 My friend sees this screen and answer.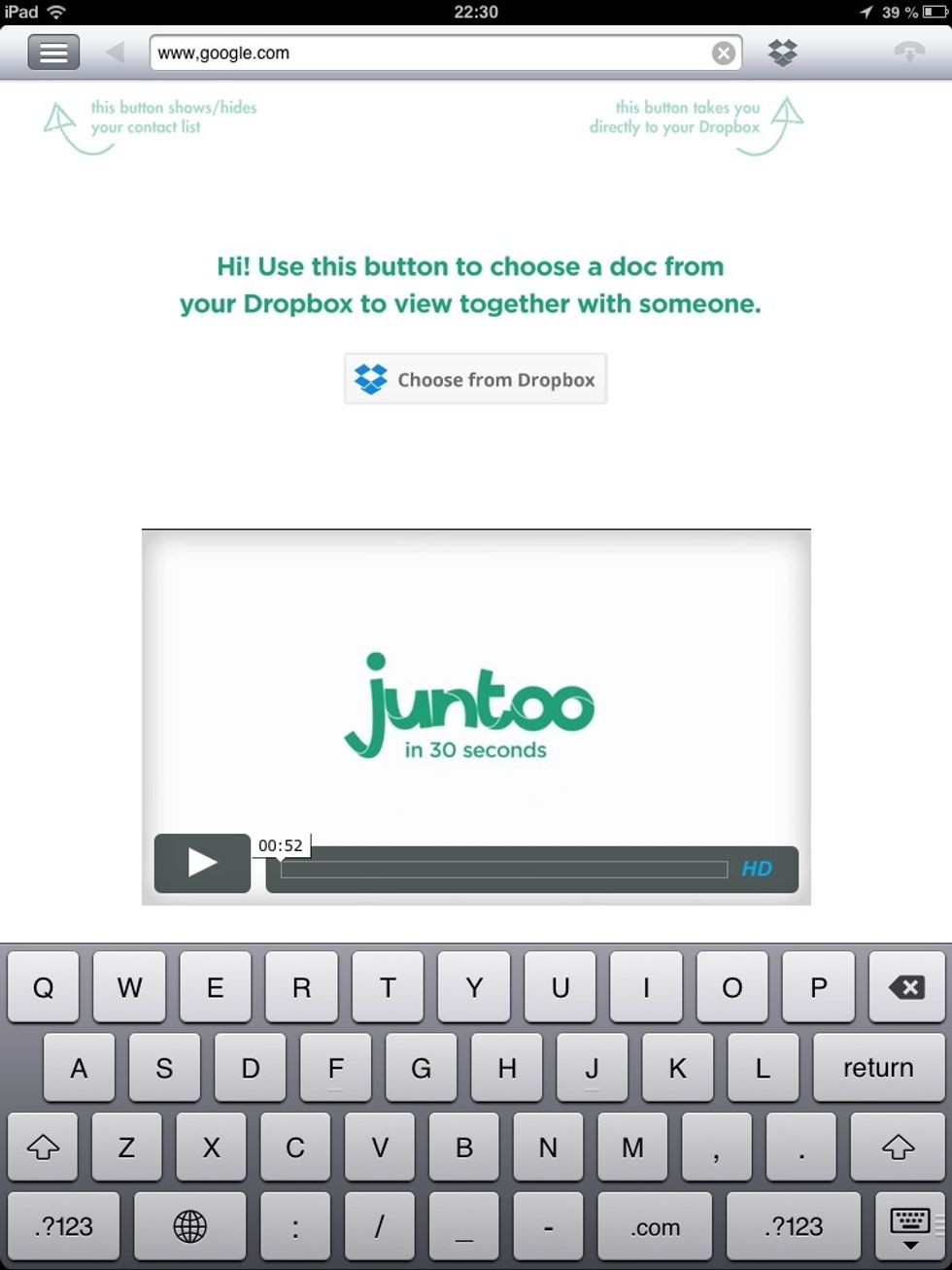 Now that I'm connected with my friend we can browse any website together in real time while we have a voice conversation. To start I just enter the website in the address field in the top.
When I enter a website, my friend enters the same website in real time. If my friend goes to a website I enter the same website together with him.