How to bring some kid friendliness to a modern bathroom
Most kids love colours...that their parents don't like! So, a compromise. Here are a few ideas for some pops of whimsical and some touches of cheerfulness, sure to make the little ones smile!
14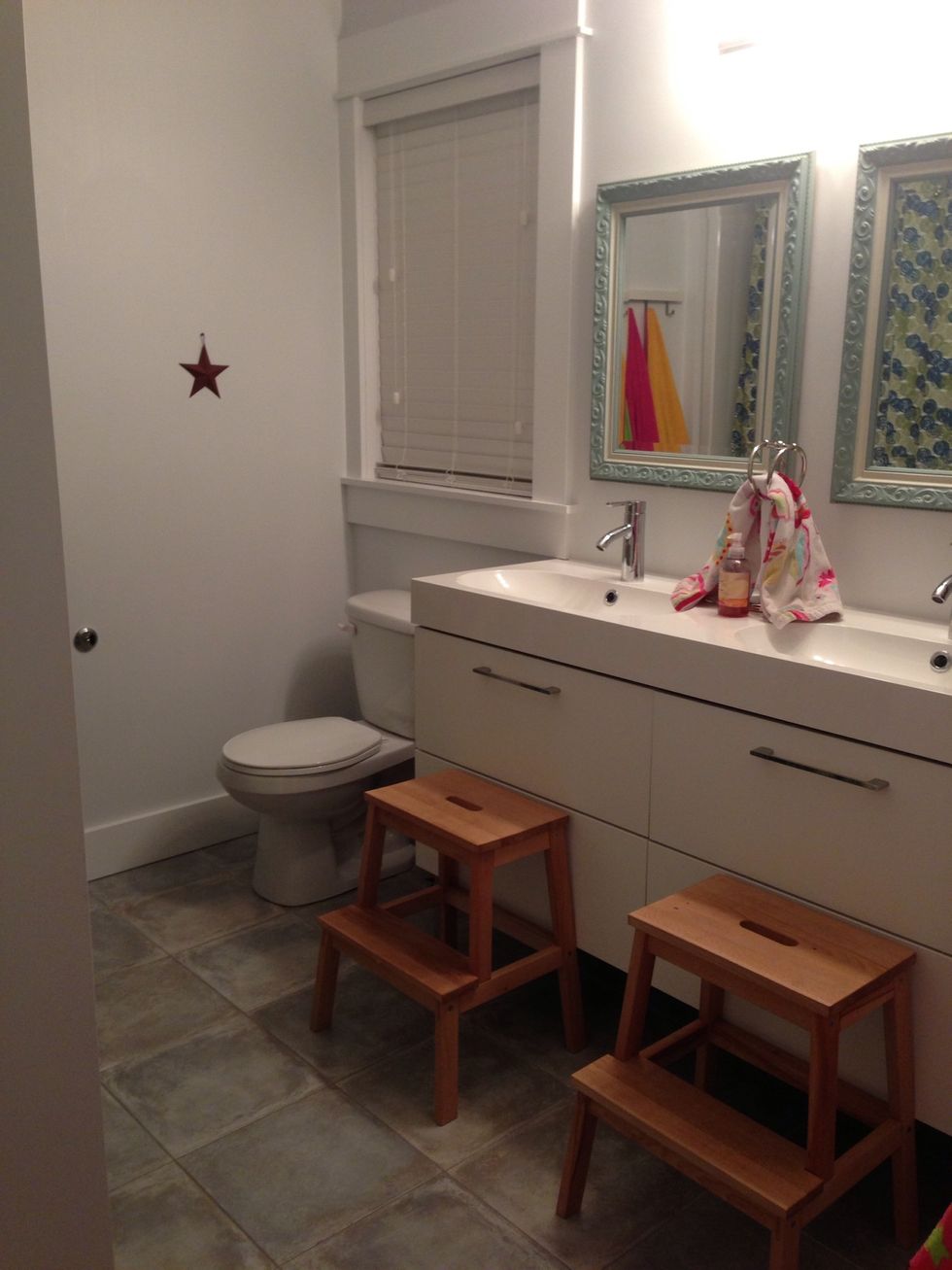 Decorating for kids doesn't mean tasteless style and colours from floor to ceiling, especially if you prefer a contemporary look. Select subdued colours and patterns featuring a white background.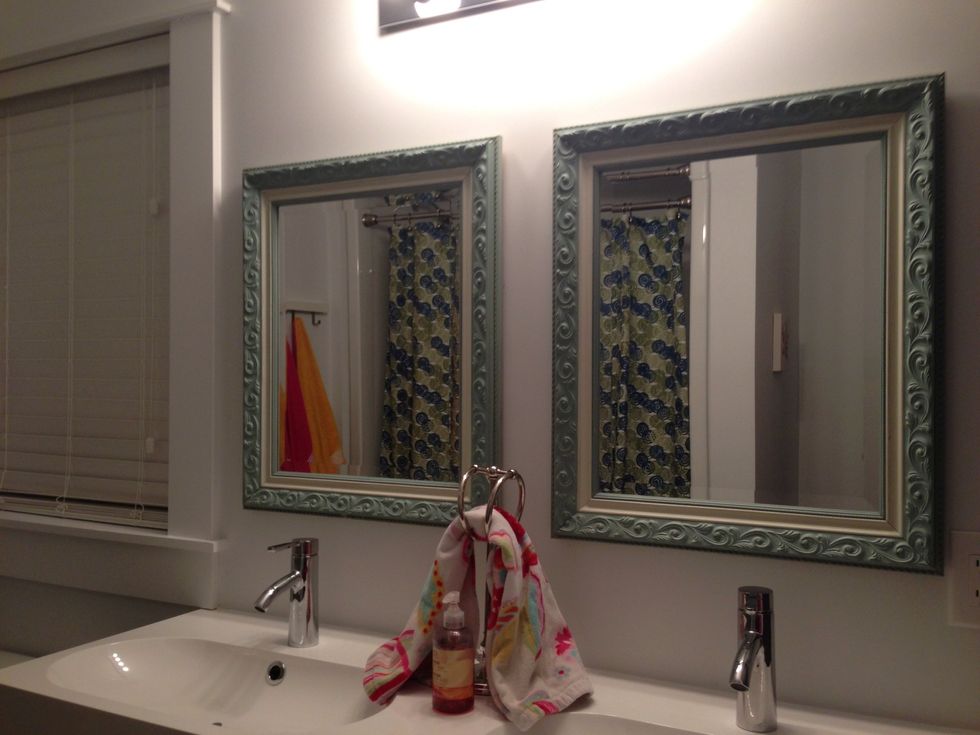 This bathroom was designed for girls and boys. Colours schemes for both genders were considered and used, but in a whimsical fashion to give the room an essence of fun!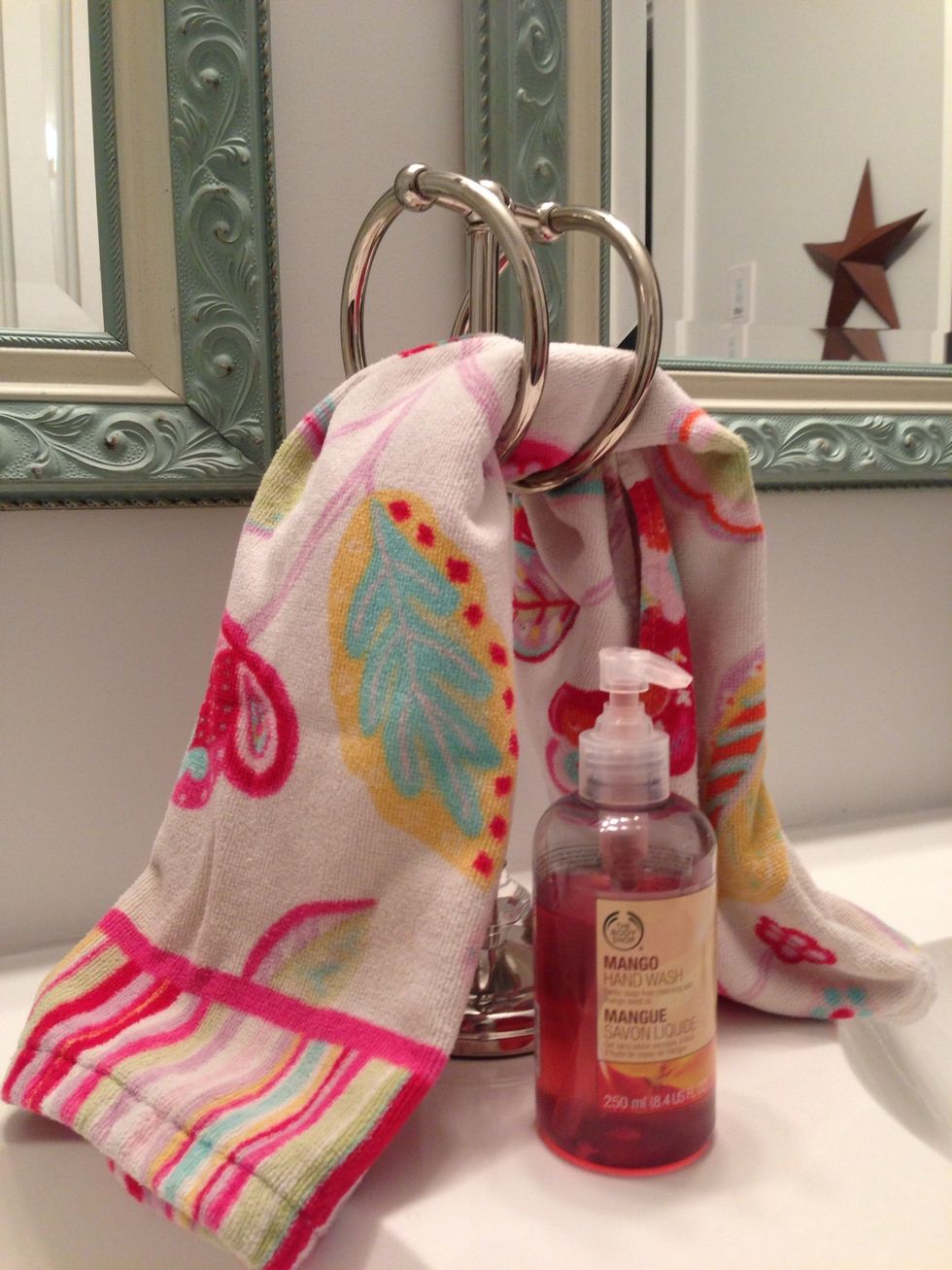 The hand towel is bright and cheerful! The Paisley pattern on white background tones it down, but still ensures a coolness. It just breaths fun, like a rainbow in the sky, over a field of flowers!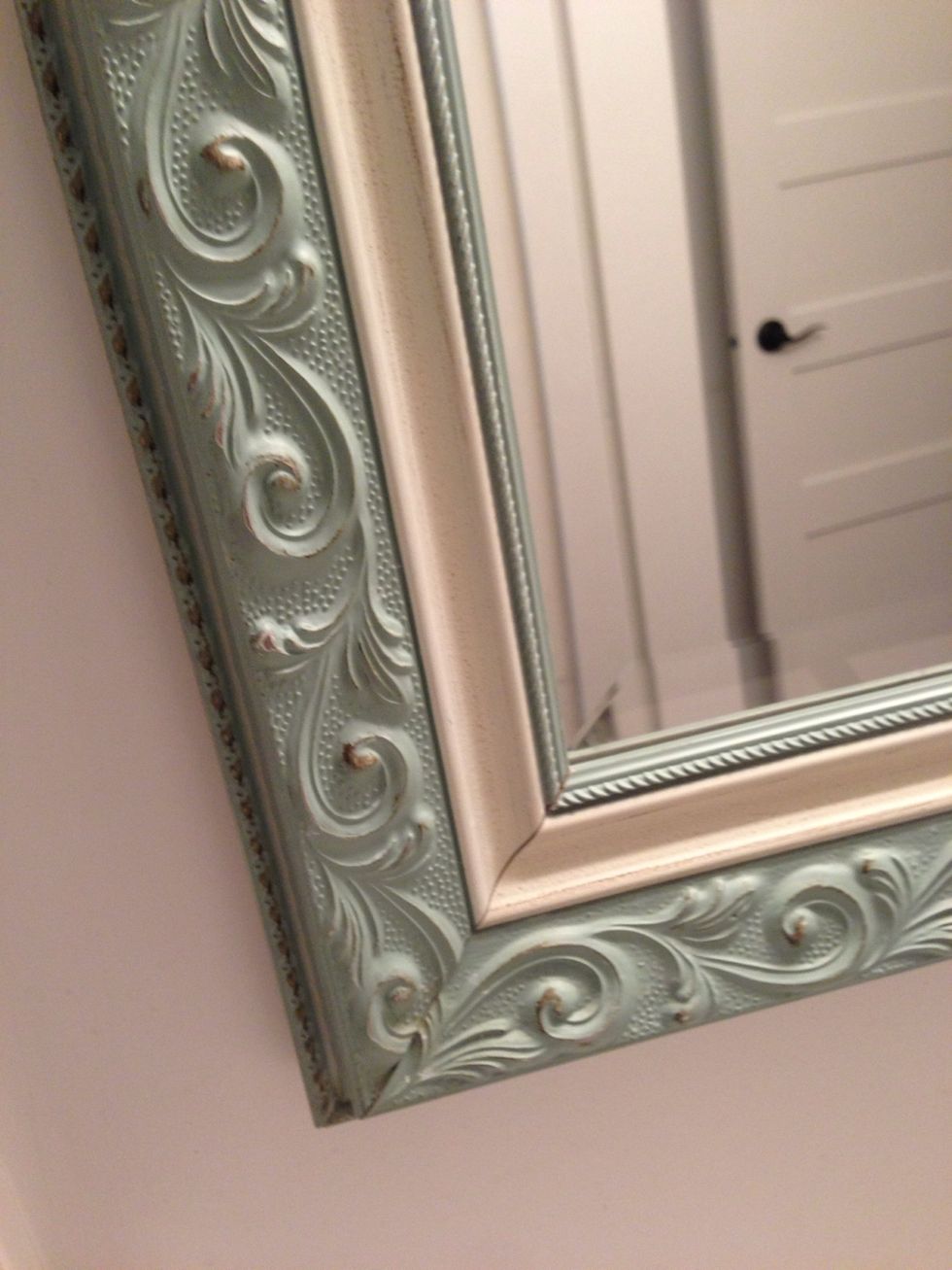 The mirrors are a pastel shade of teal, featuring a fun, twirly pattern.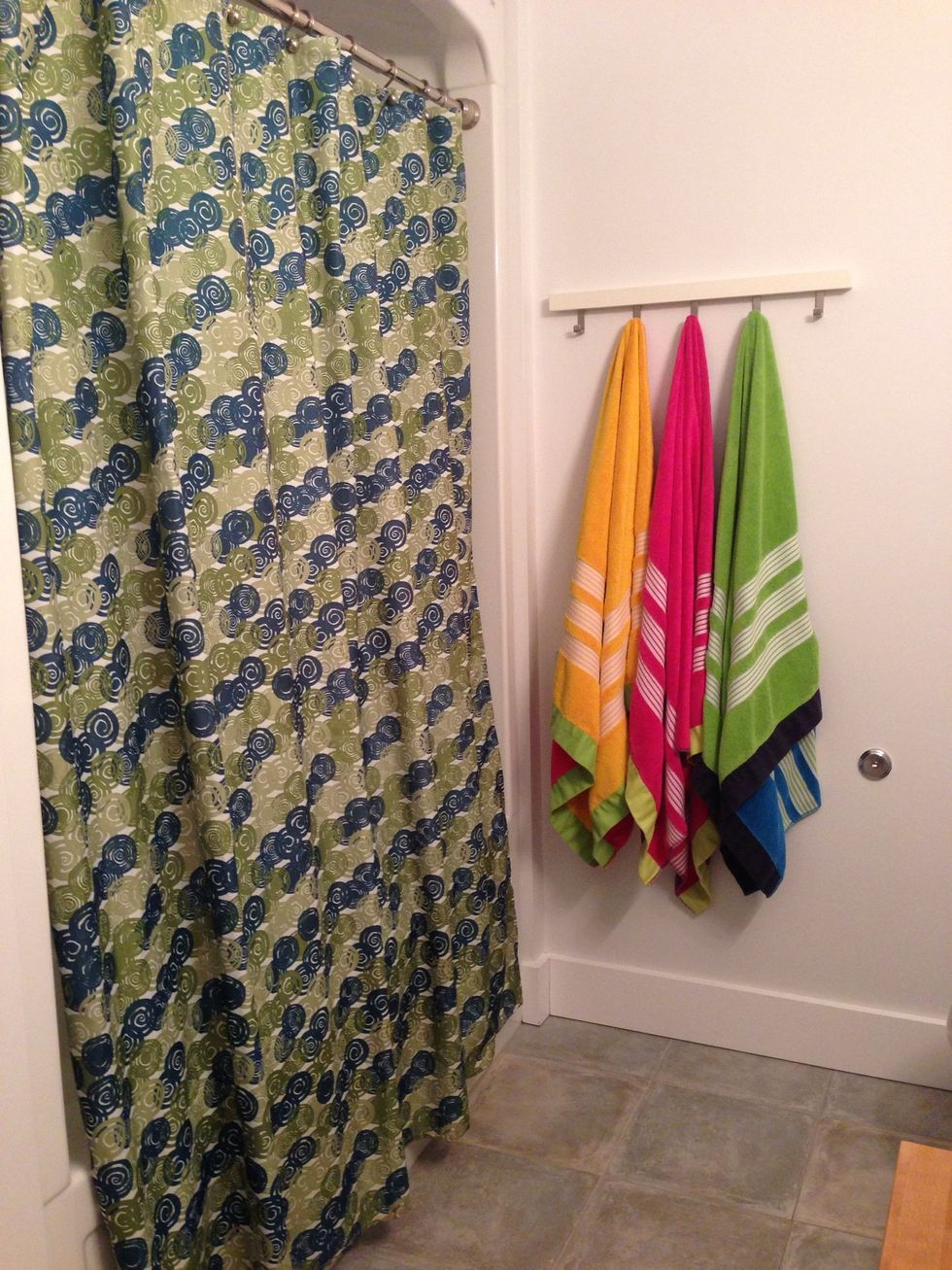 Blues, greens and rounds of swirls dress up this fun, but modern shower curtain. As the modern vibe of the bathroom isn't really exciting to a kid, this piece has the right bling for the right boom!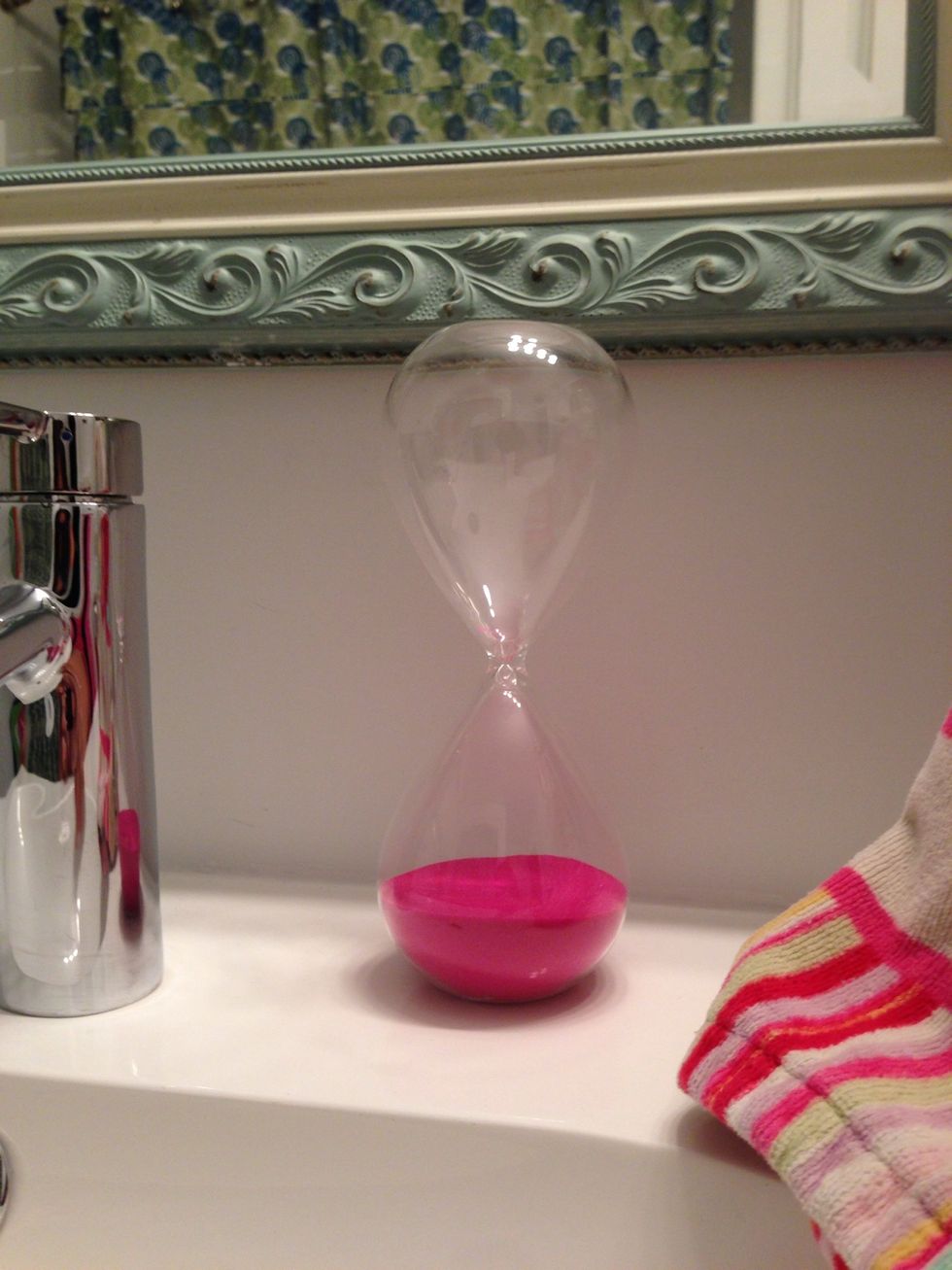 A simple, but colour popping sand hourglass, to remind those little munchkins that time is ticking! The day must go on, but also very nice and calming to watch!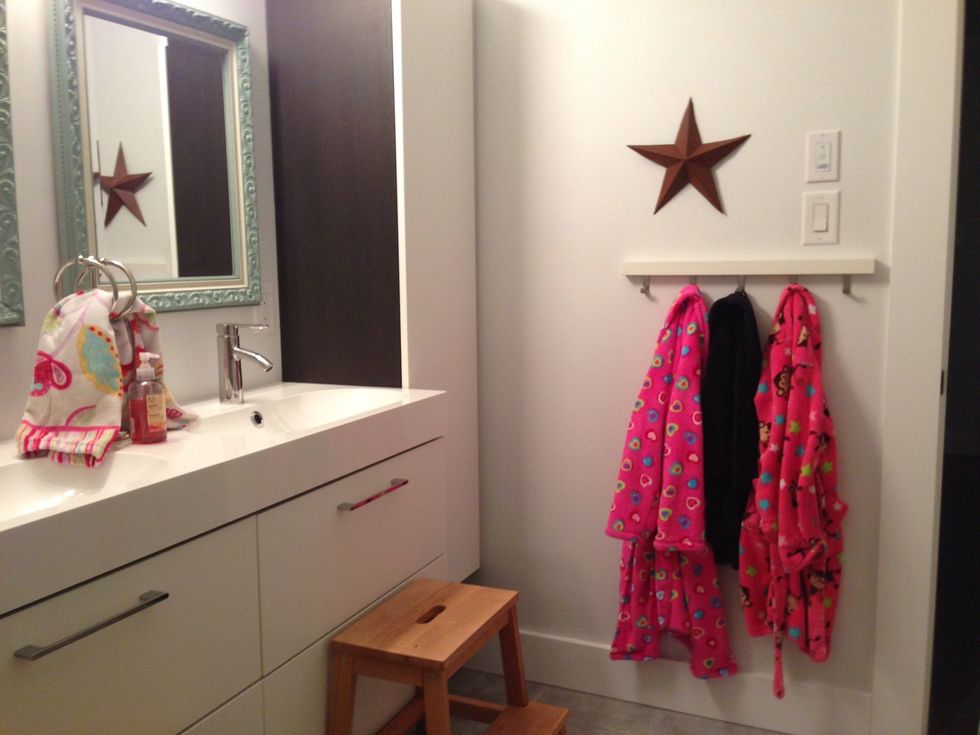 Their favourite house coats, for comfort, practicality after a warm bath or shower, organization, and an easy pop of colour!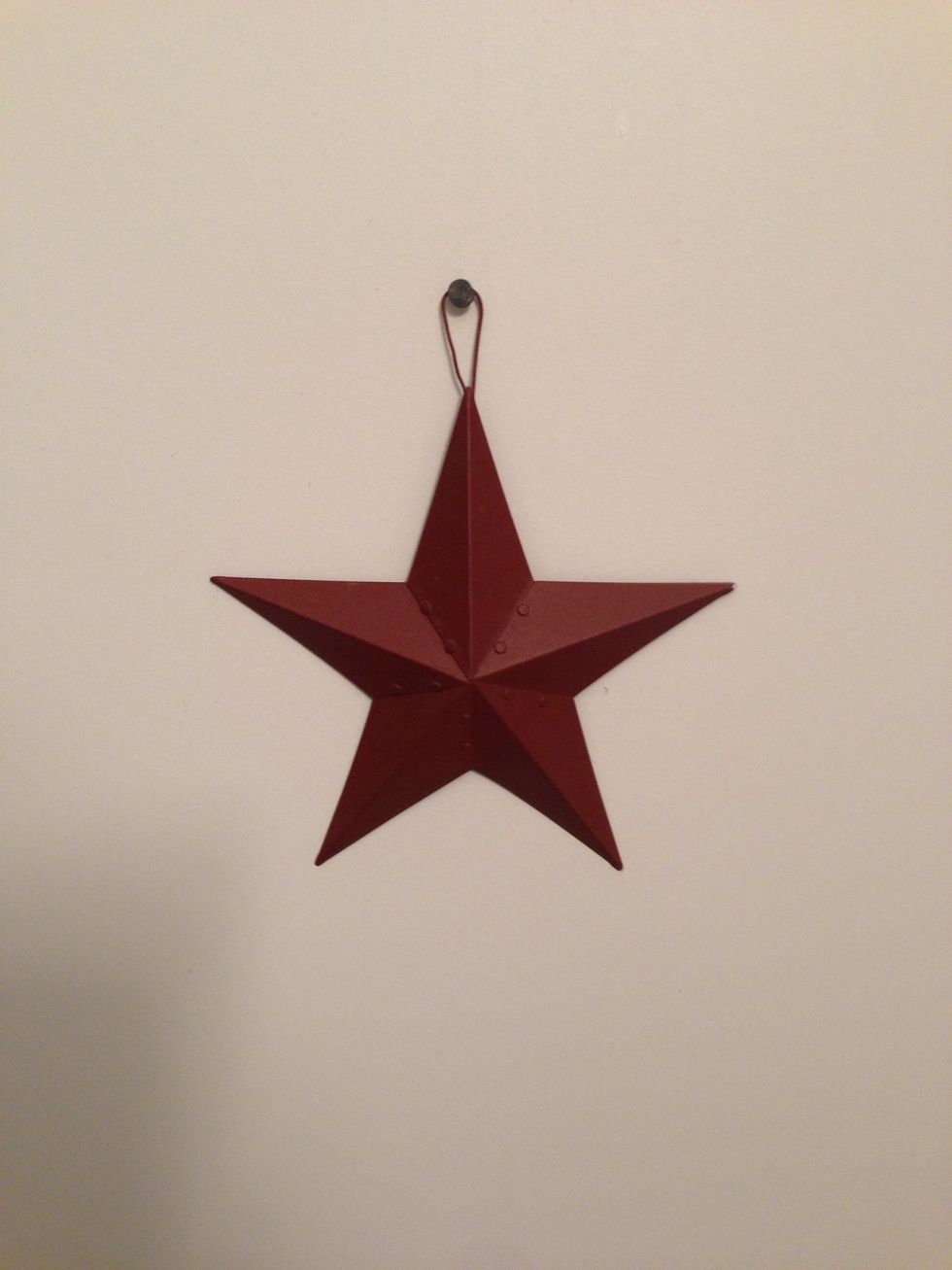 A few random hanging decorative metal stars, to remind the little ones that everyone is a shining star and to strive forward!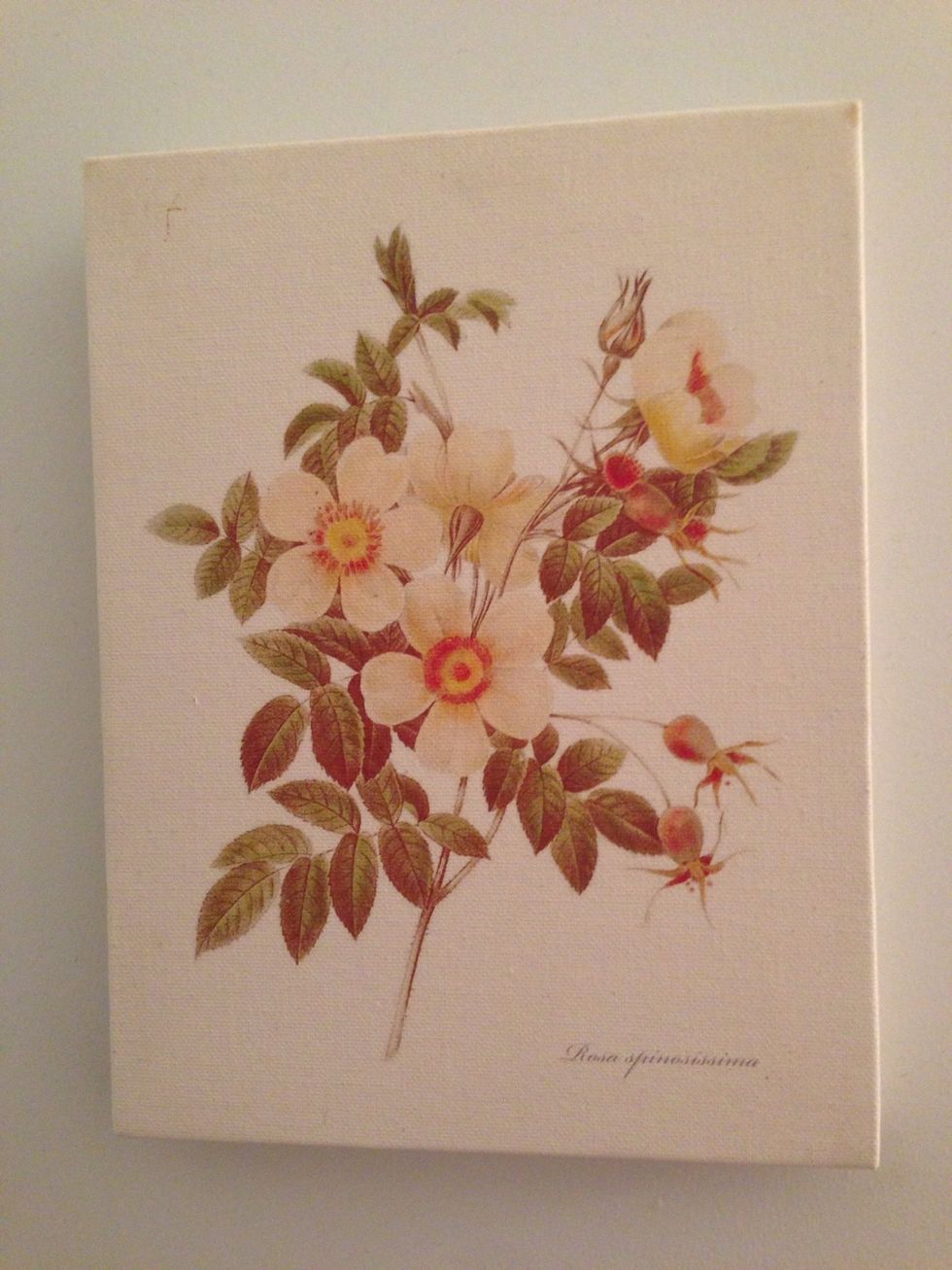 A bit of flower power on the wall can do no harm! Also, brings a touch of nature and warmth to the decor's coolness.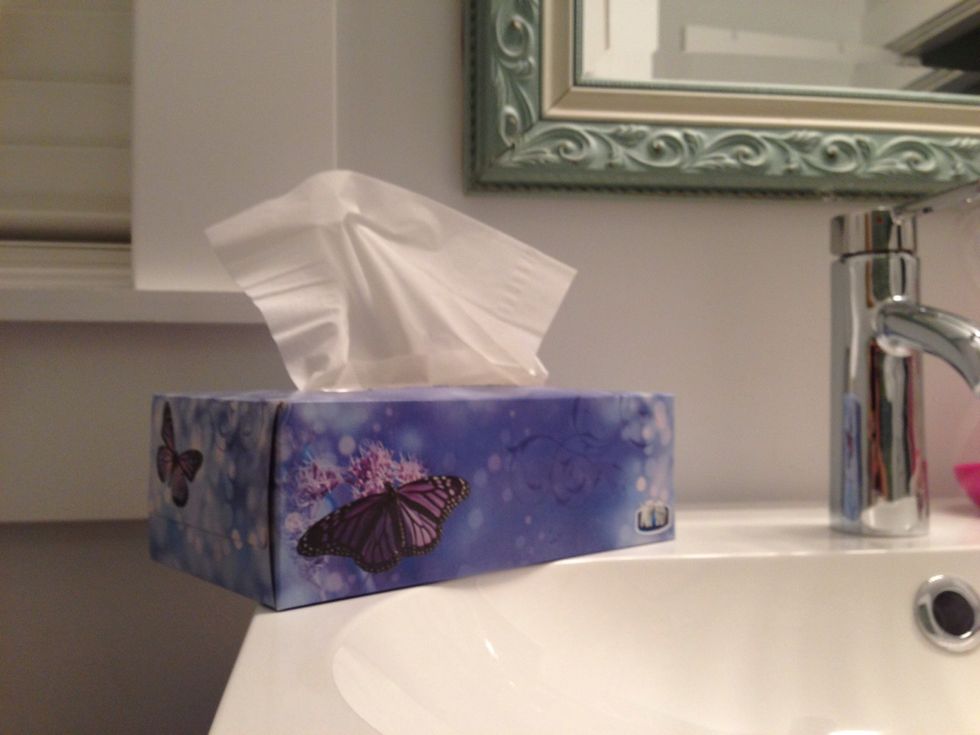 Butterflies in the sky or on a box of tissue papers and on the counter, for handy grabbiness, for that time when it's quickly needed!
Bold and bright extra large and fluffy bath towels, hung up besides the bath, will keep the kids clean, warm and happy!
1.0 Hand towel
1.0 Hourglass
1.0 Mirror
1.0 Bright coloured bath towel
1.0 Bathrobe
1.0 Box of tissues
1.0 Small picture frame
2.0 Metal stars
1.0 Shower curtain