My parents and in-laws have been kind and helpful over the years. Now it's time for me to bring joy to them. Every year I make an advent calendar with good stuff for both her and him to open and enjoy
5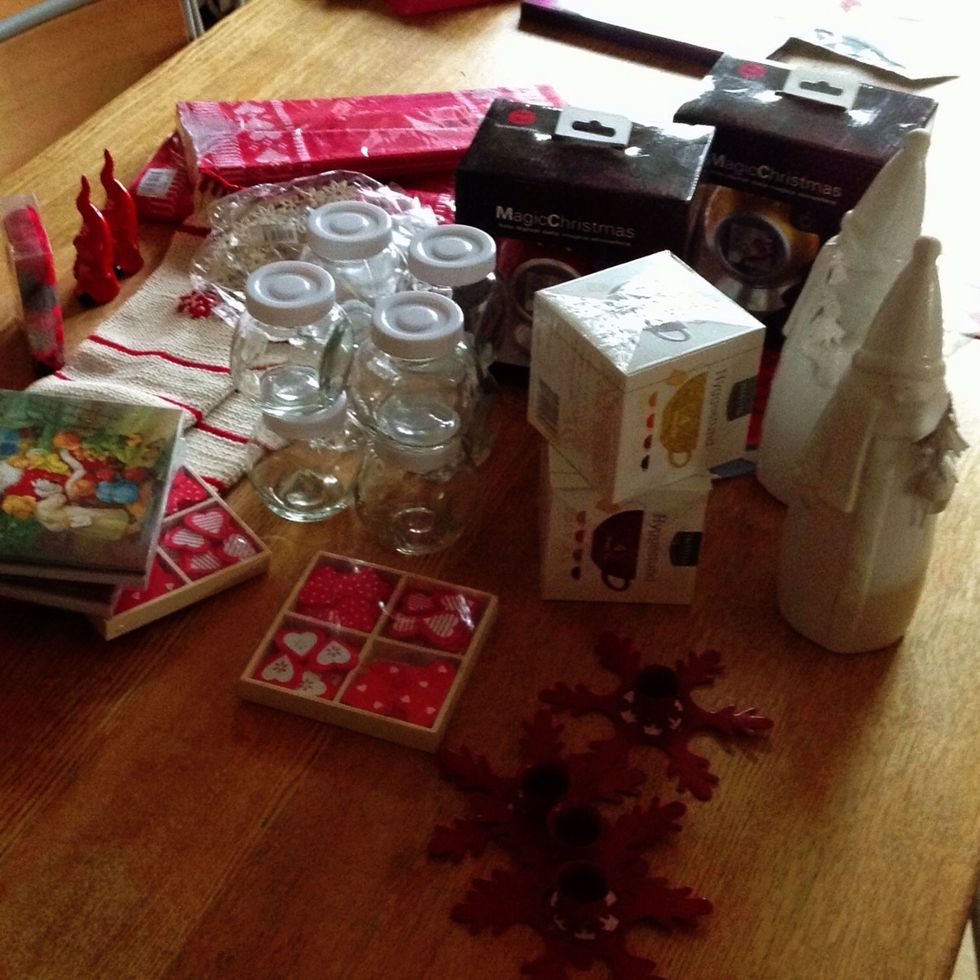 Collect a lot of small and nice things related to Christmas 🎅🎁 and divide them into 24 presents (or 48 if you are as lucky as I having both parents and in-laws)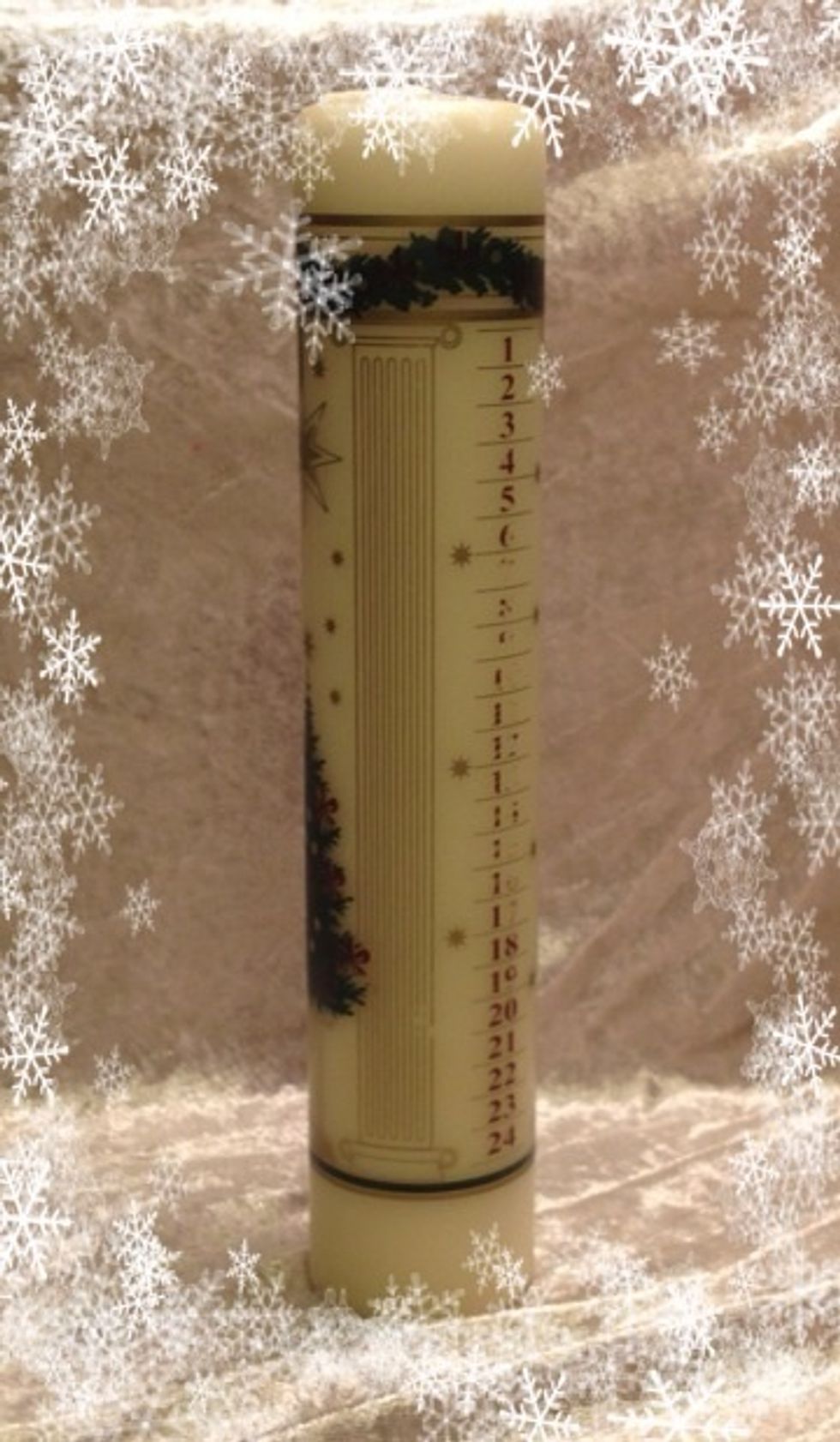 December 1st : A candle to help the count down to Christmas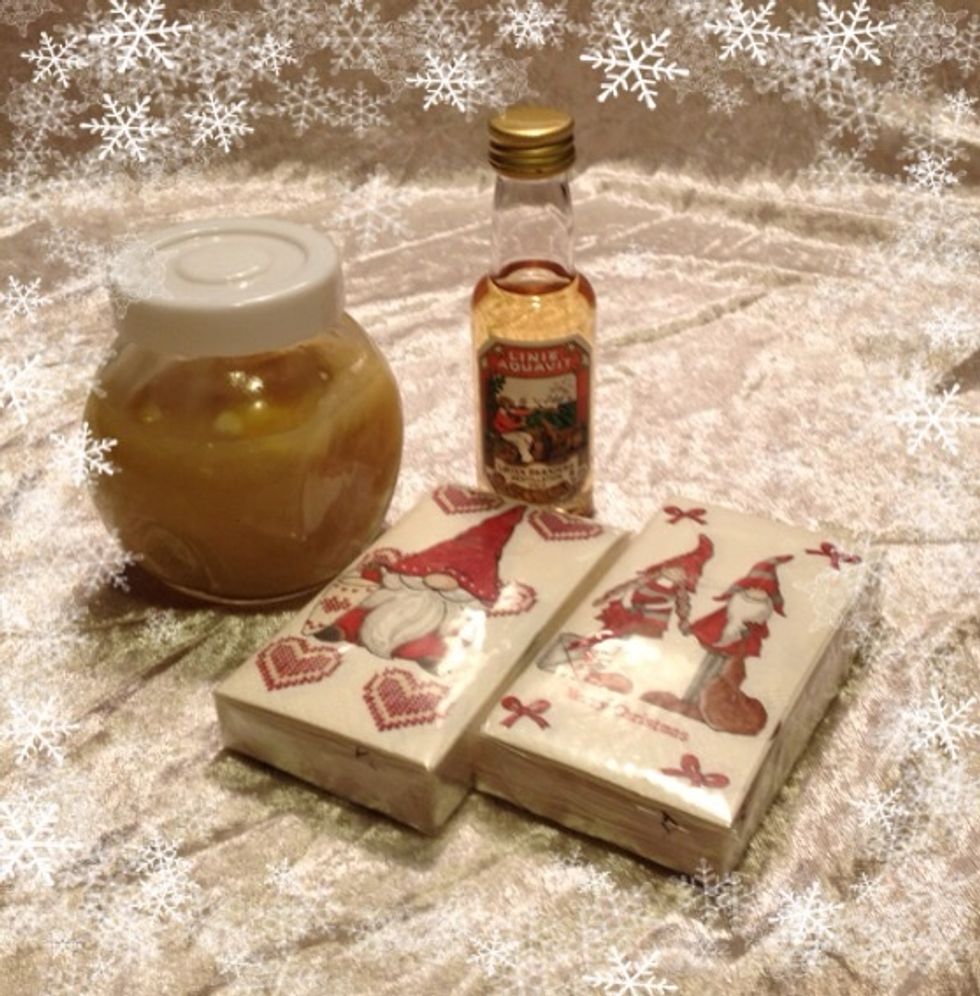 December 2nd: Anti flu in a little jar + tissues/mini bottle of snaps if the anti flu doesn't save my parents from all flu attacks :-) Recipe: Stacey's Snapguide 'Make a home remedy for the flu'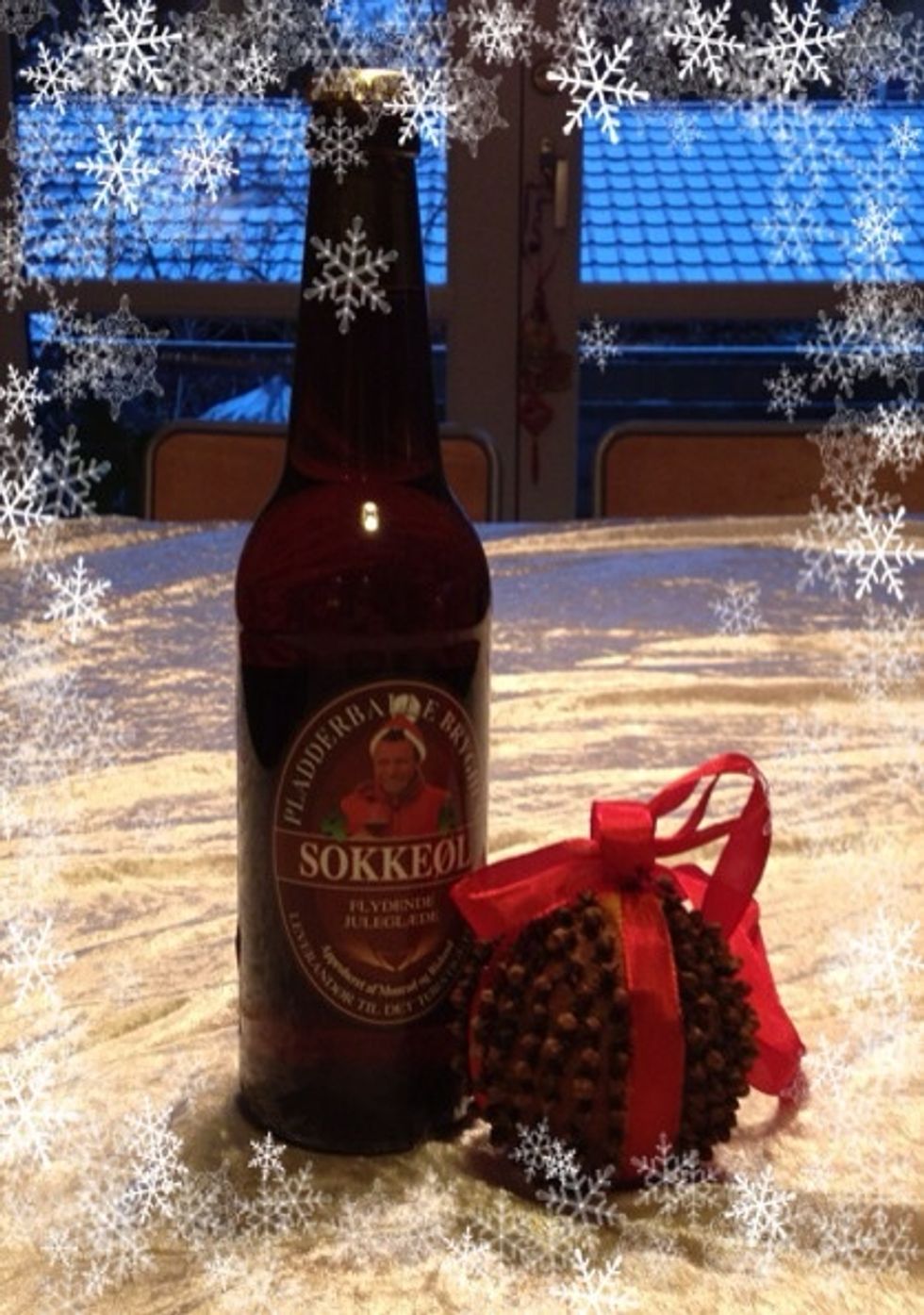 December 3rd: A nice bottle of Christmas brew + an orange covered with a lot of cloves. This will add the nicest Christmas scent to my parent's home during December.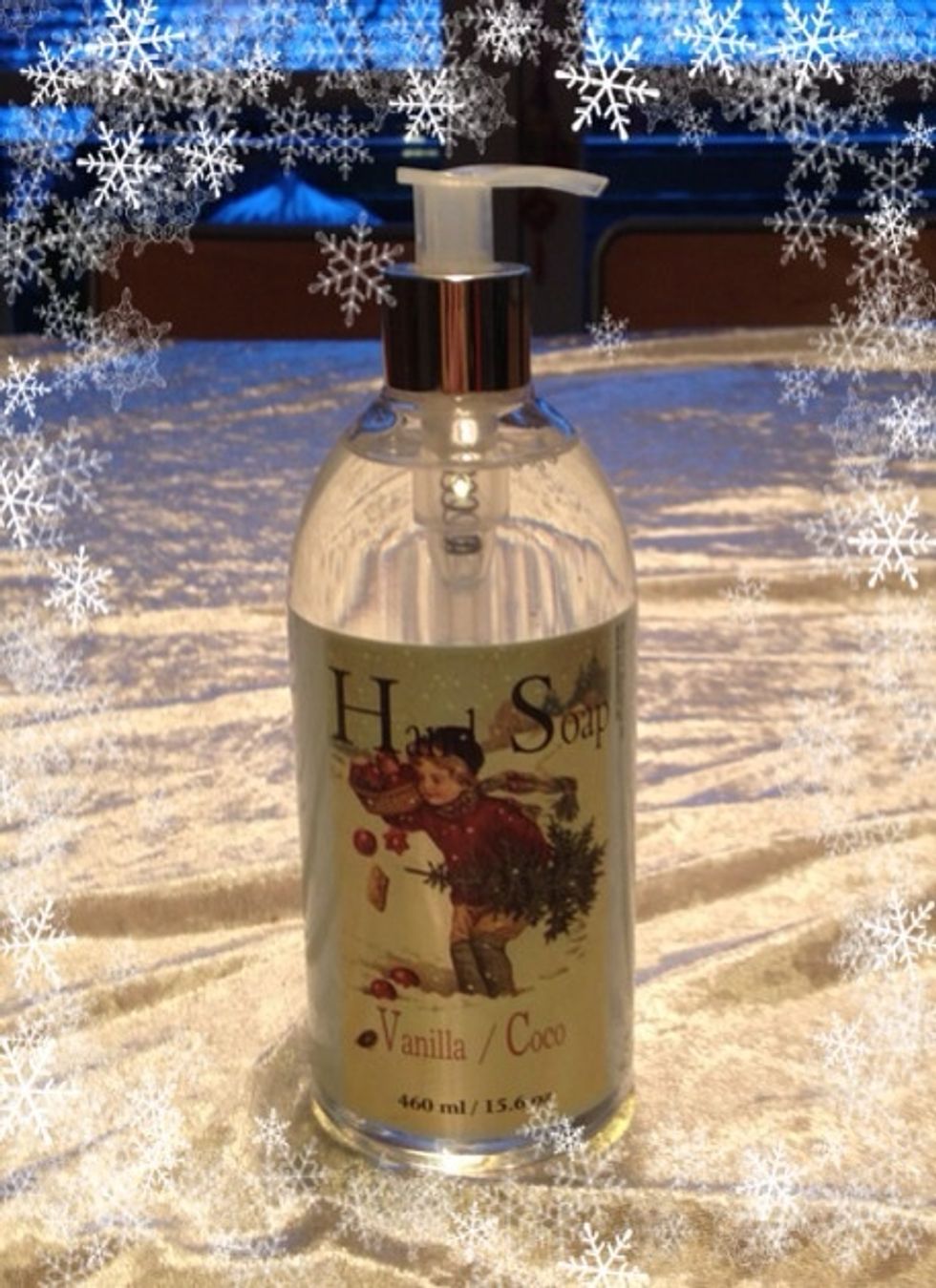 December 4th: A bottle of hand soap with Christmas scent from vanilla and coco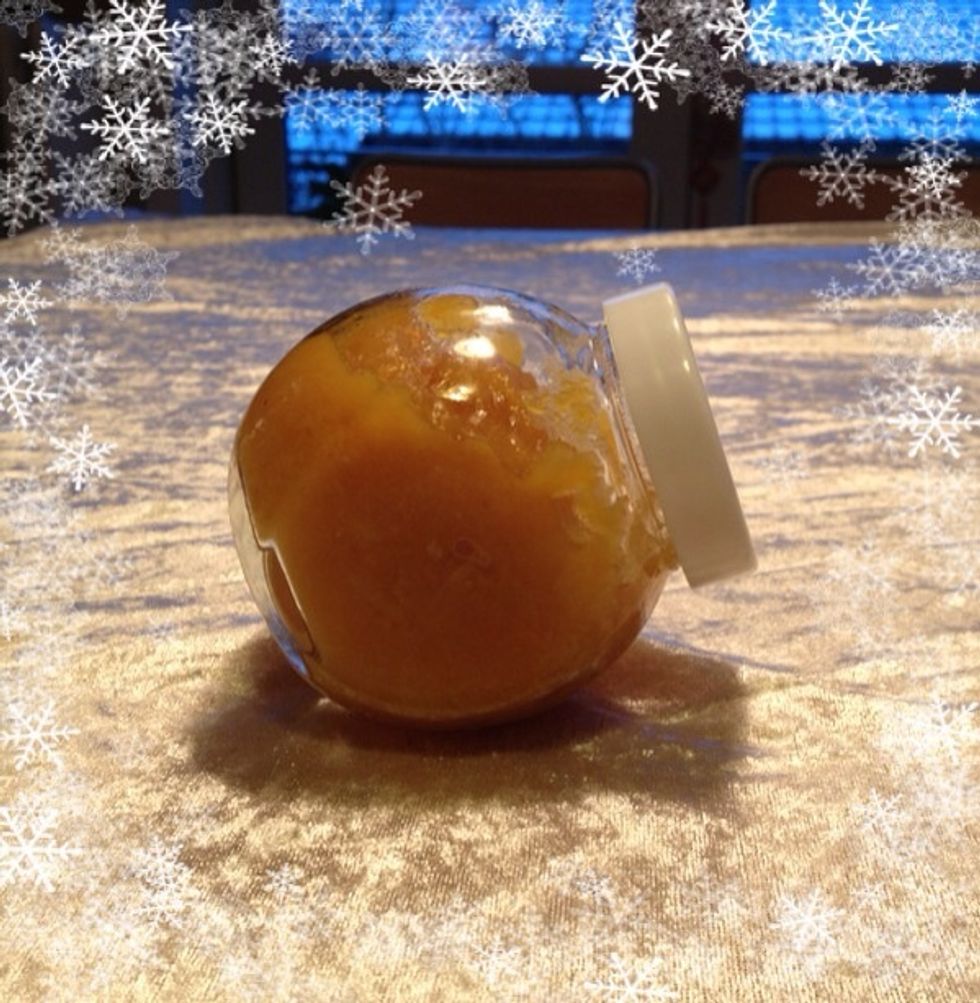 December 5th: Home made apricot jam with Cointreau (orange flavoured liqueur) Recipe: Karen's Snapguide 'Make dried apricot jam in 15 minutes'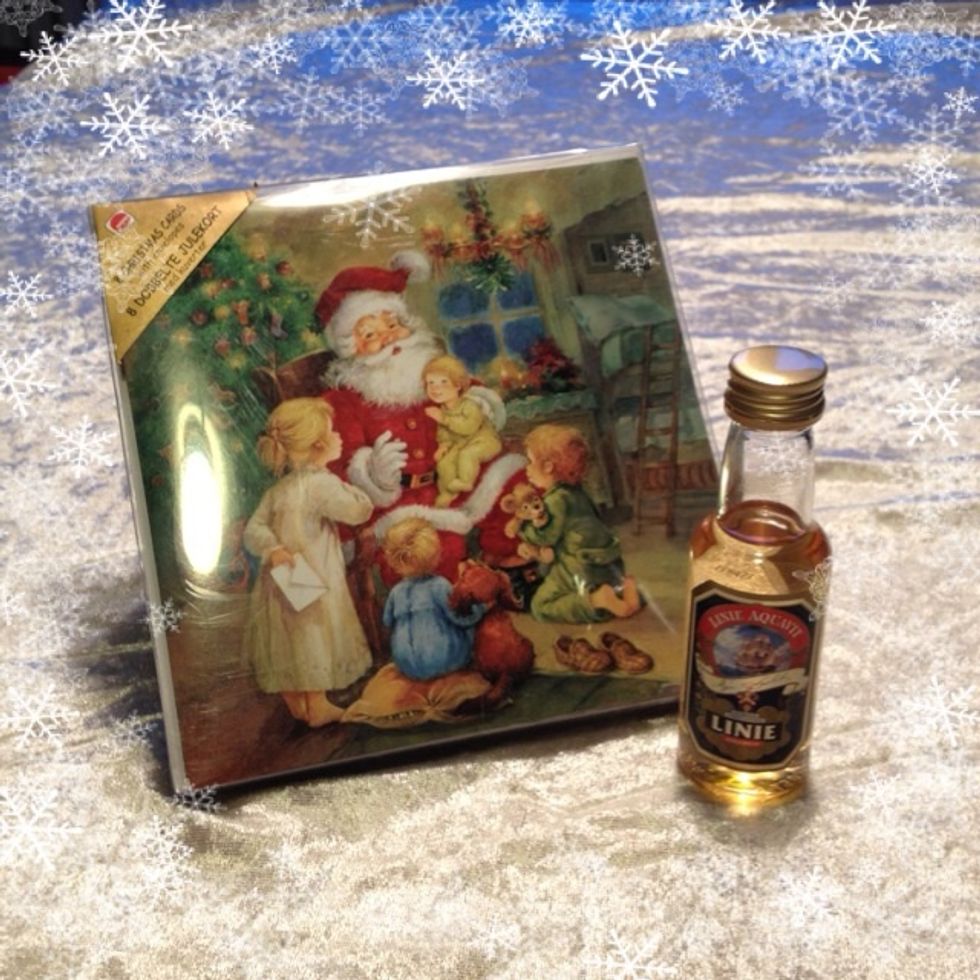 December 6th: A box of cute Christmas cards to send to friends and family and a mini bottle of snaps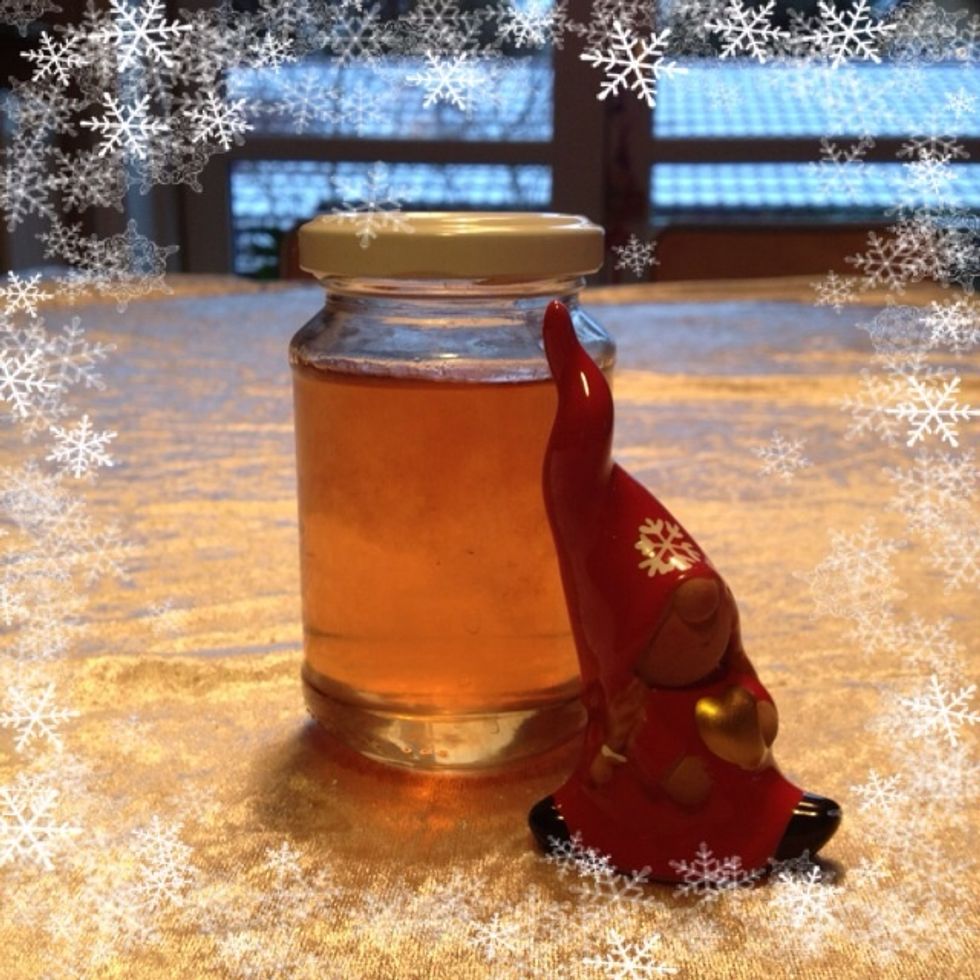 December 7th: Home made quince jelly and a charming little Santa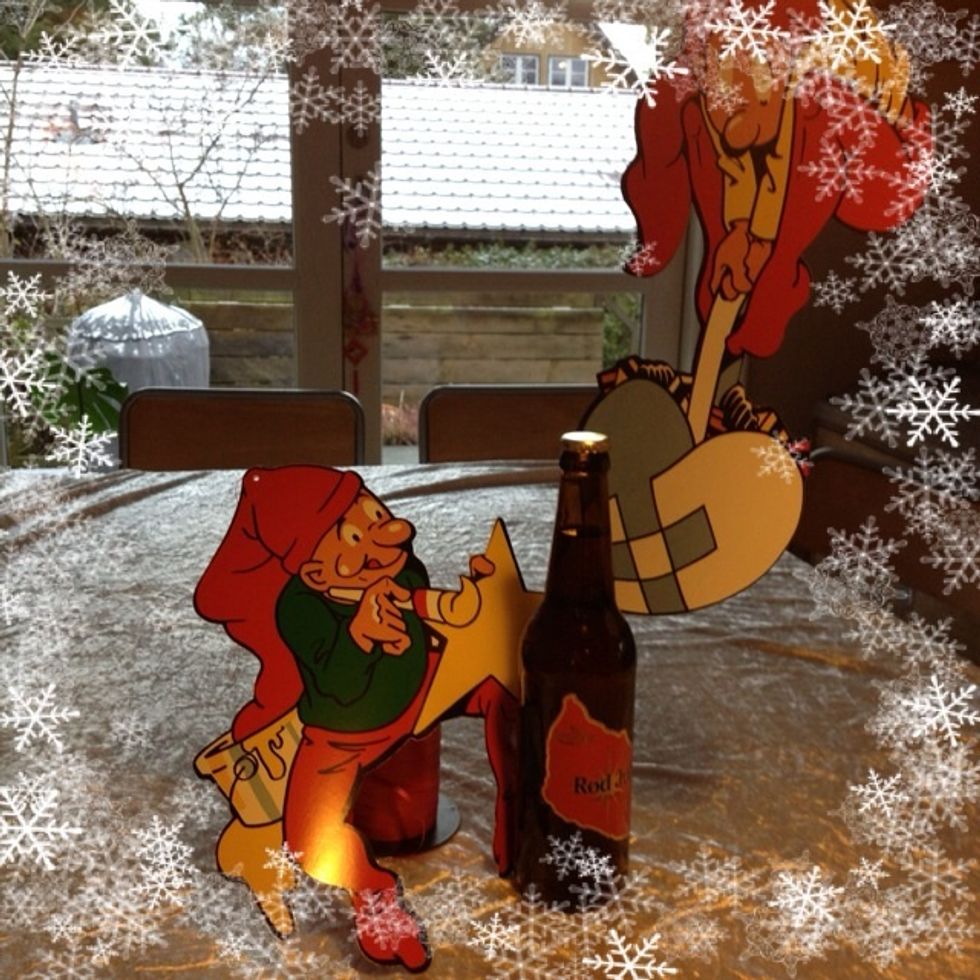 December 8th: Paper elves for decoration and a bottle of Christmas beer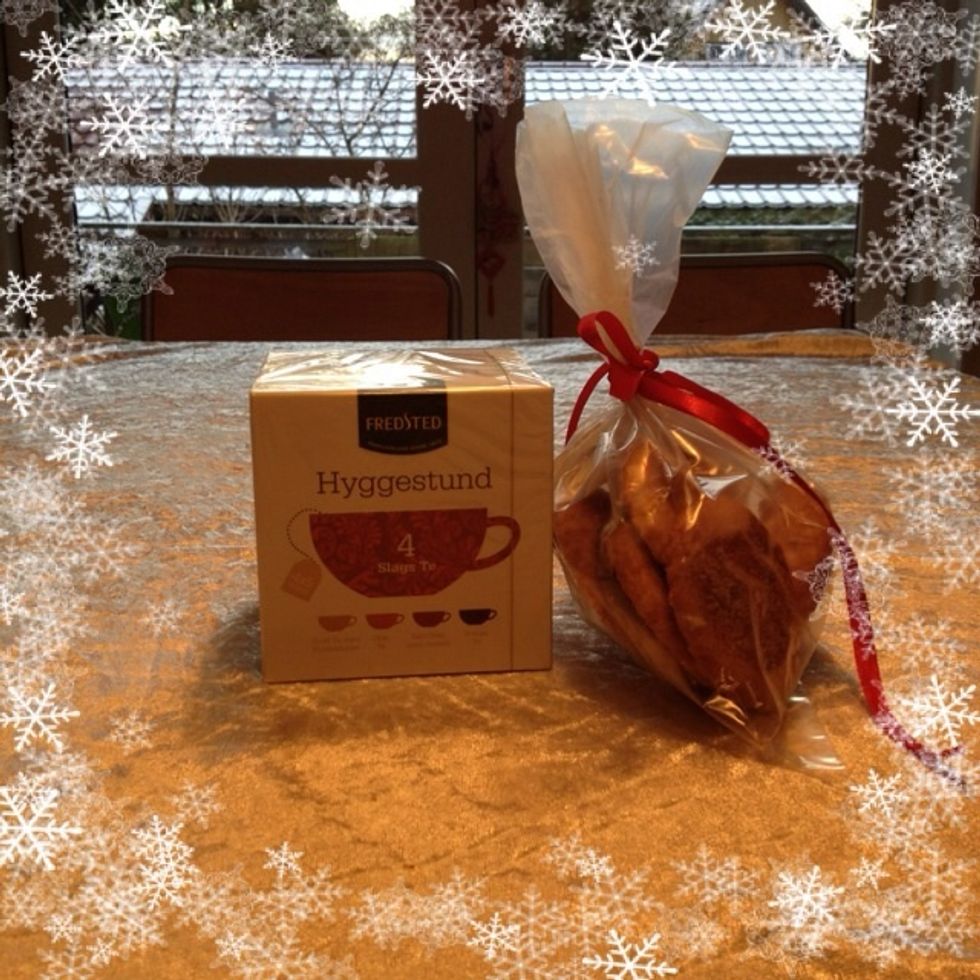 December 9th: Home made cookies from a Danish recipe used traditionally at Christmas. Thin and crispy covered with sugar and cinnamon. Added a box of tee for a cosy winter afternoon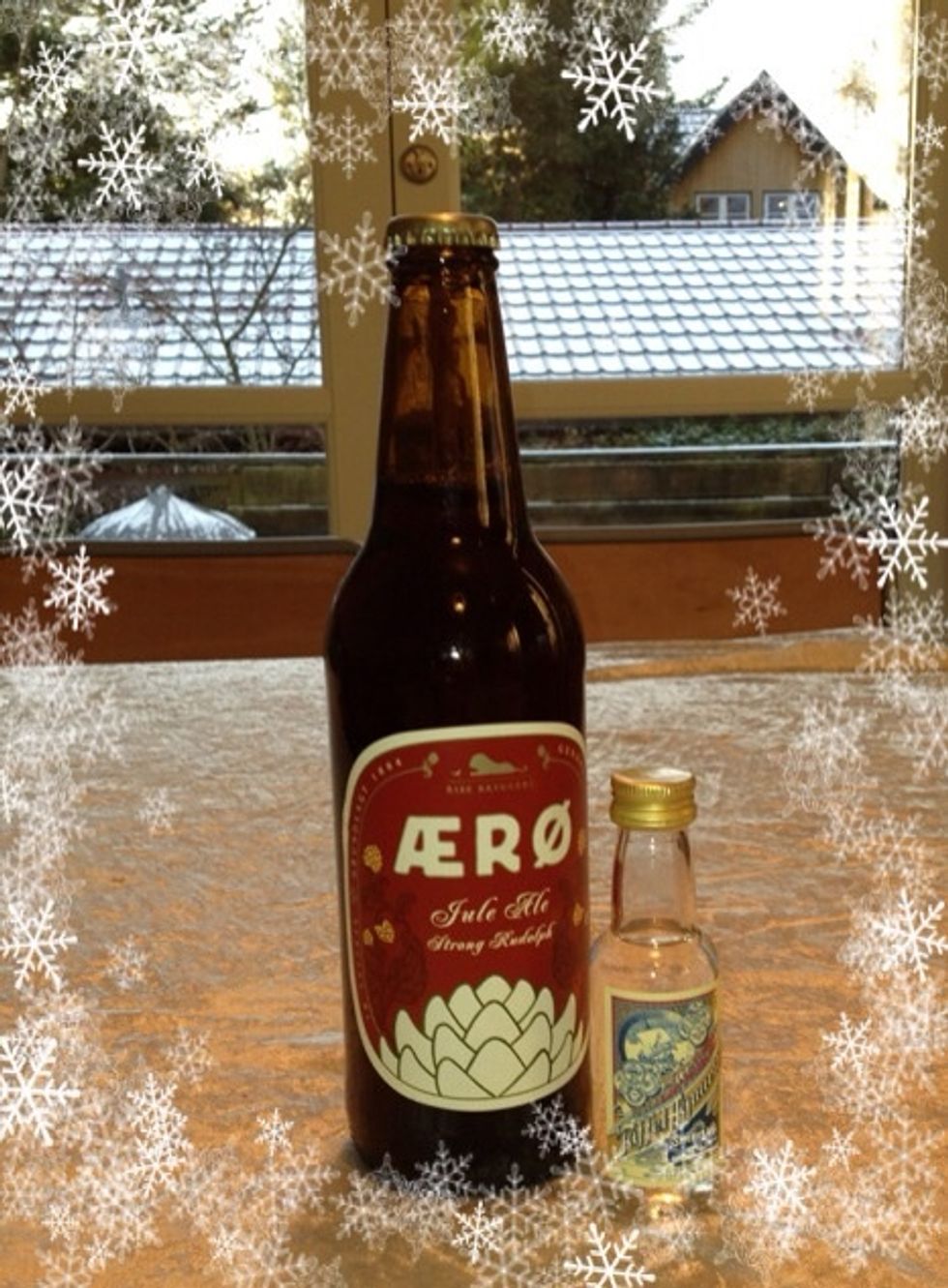 December 10th: Christmas beer and a snaps :-)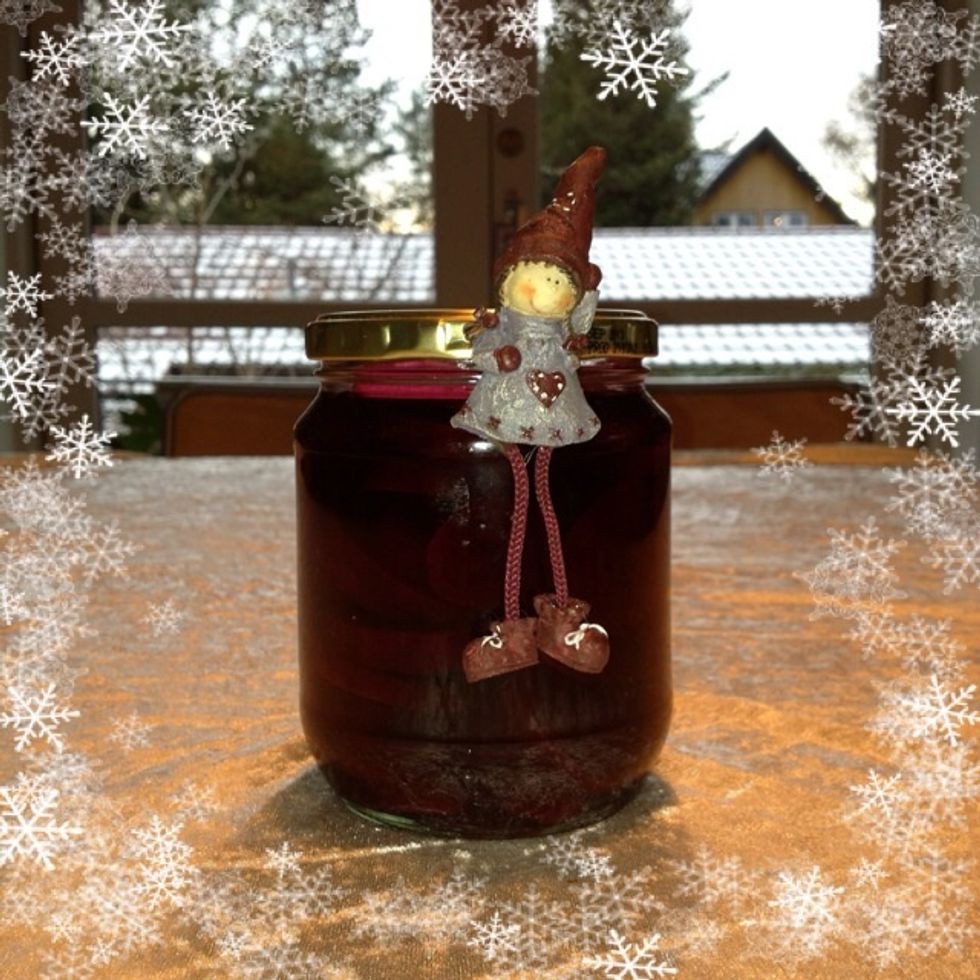 December 11th: Home made pickled beets with horseradish and anise + a little Christmas decoration for the fridge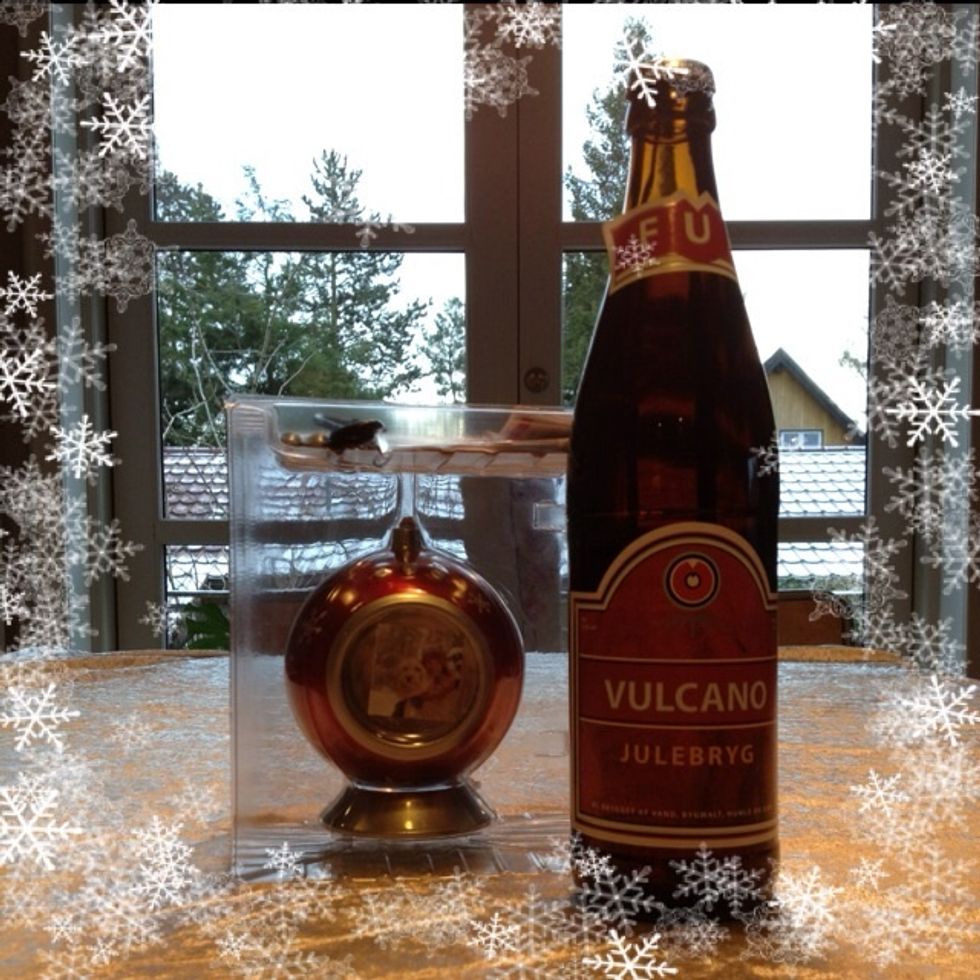 December 12th: A crazy bauble for Christmas decoration ... It's actually an electronic device and will display pictures of the grand children all through December + a Christmas beer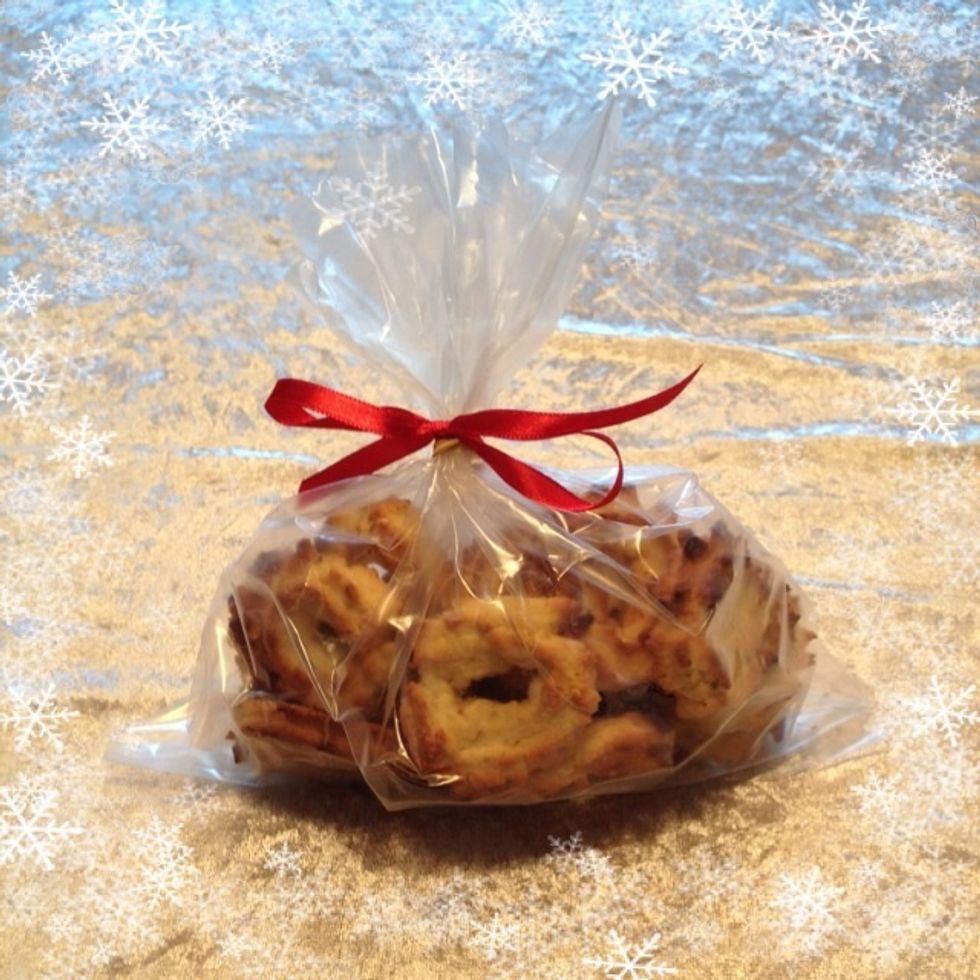 December 13th: Home made vanilla wreaths ... The luxury version with marzipan and real vanilla pods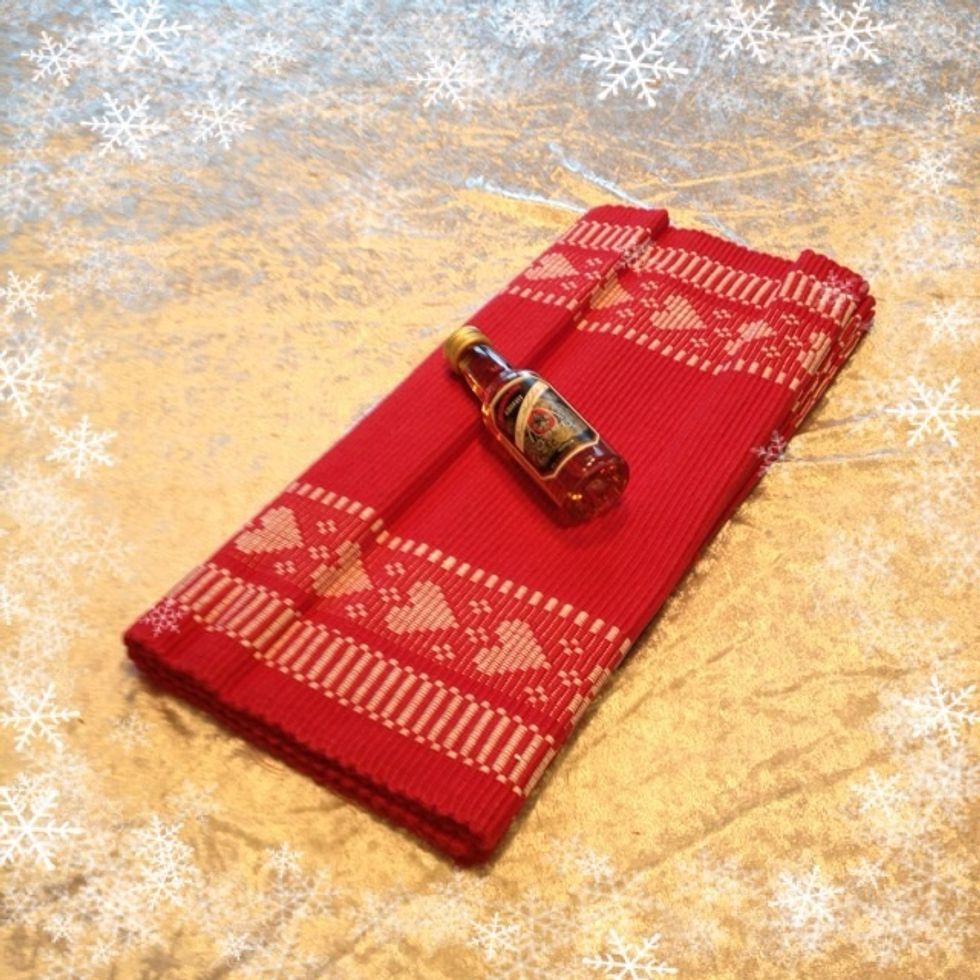 December 14th: A tablecloth and a mini snaps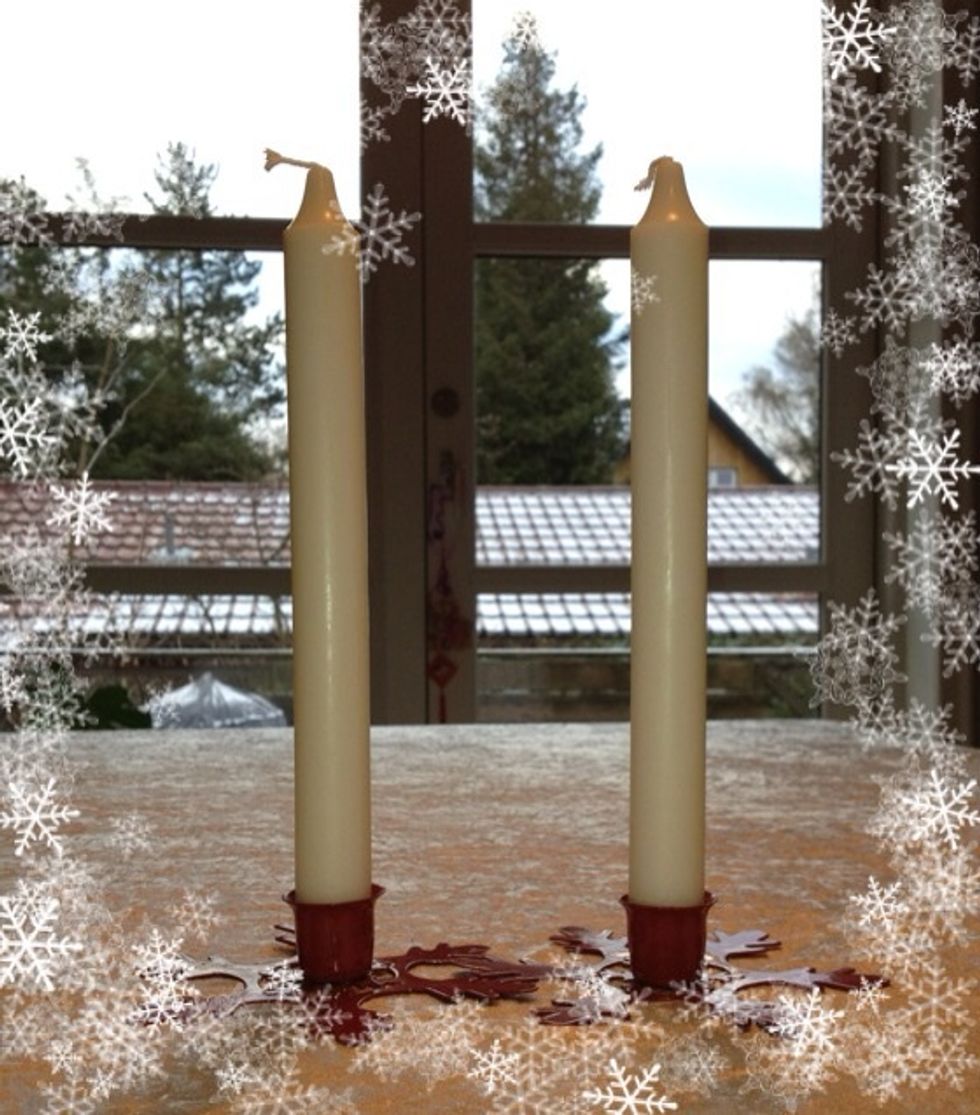 December 15th: Candlesticks shaped like snowflakes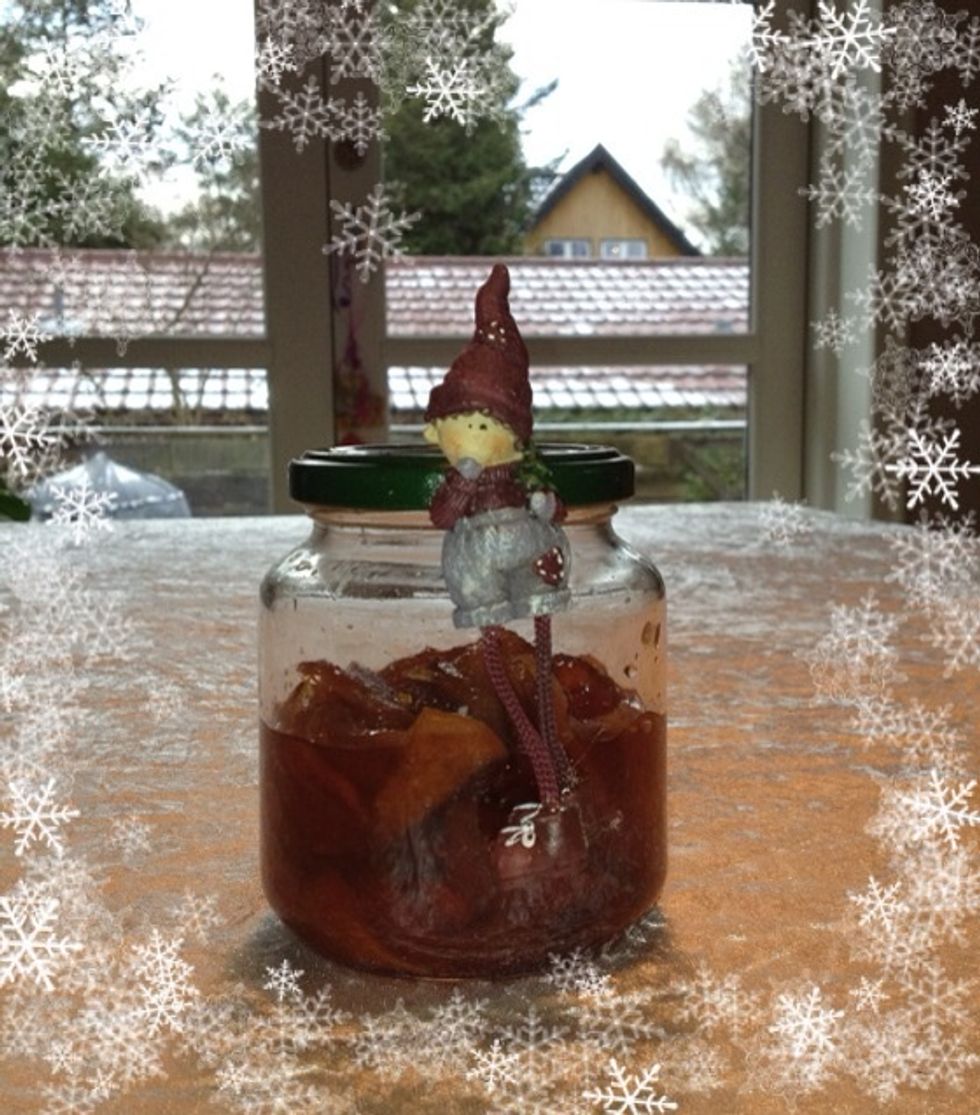 December 16th: Home made caramelised quince. Adorable as candy or together with cheese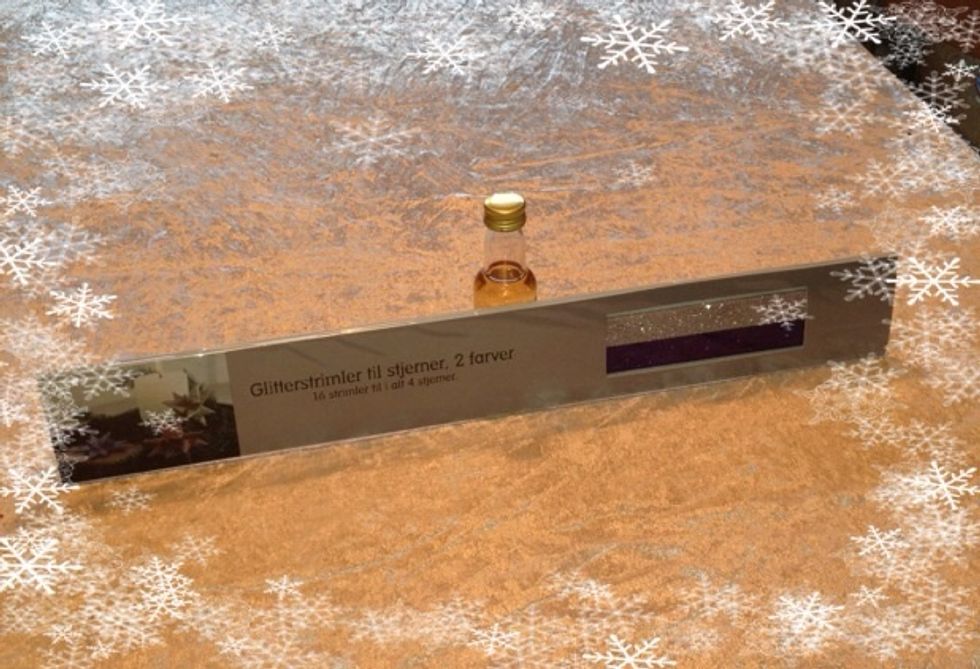 December 17th: Traditionally Danes fold 3D stars out of paper strips as lovely tree and window Christmas decoration. I found a package of glittering paper strips...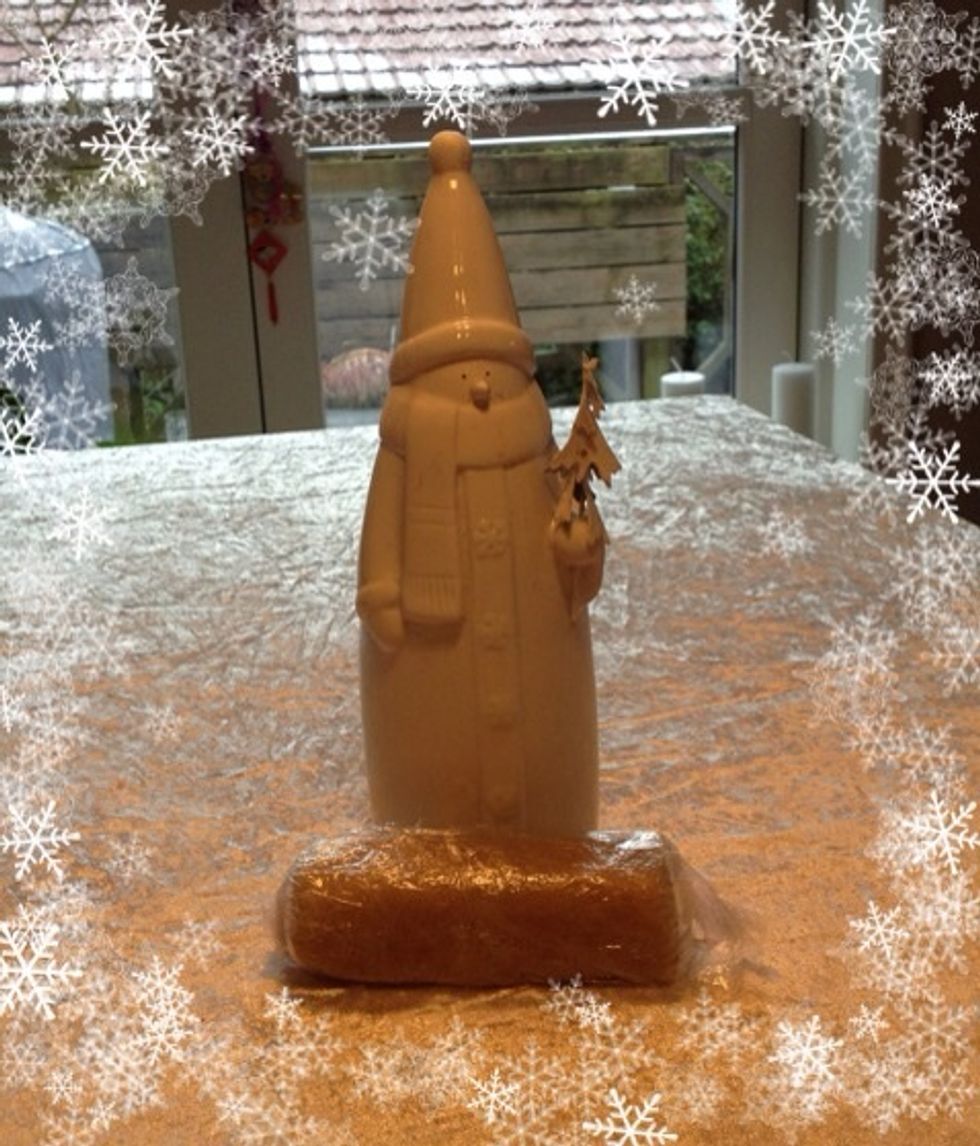 December 18th: Home made marzipan and a porcelain Santa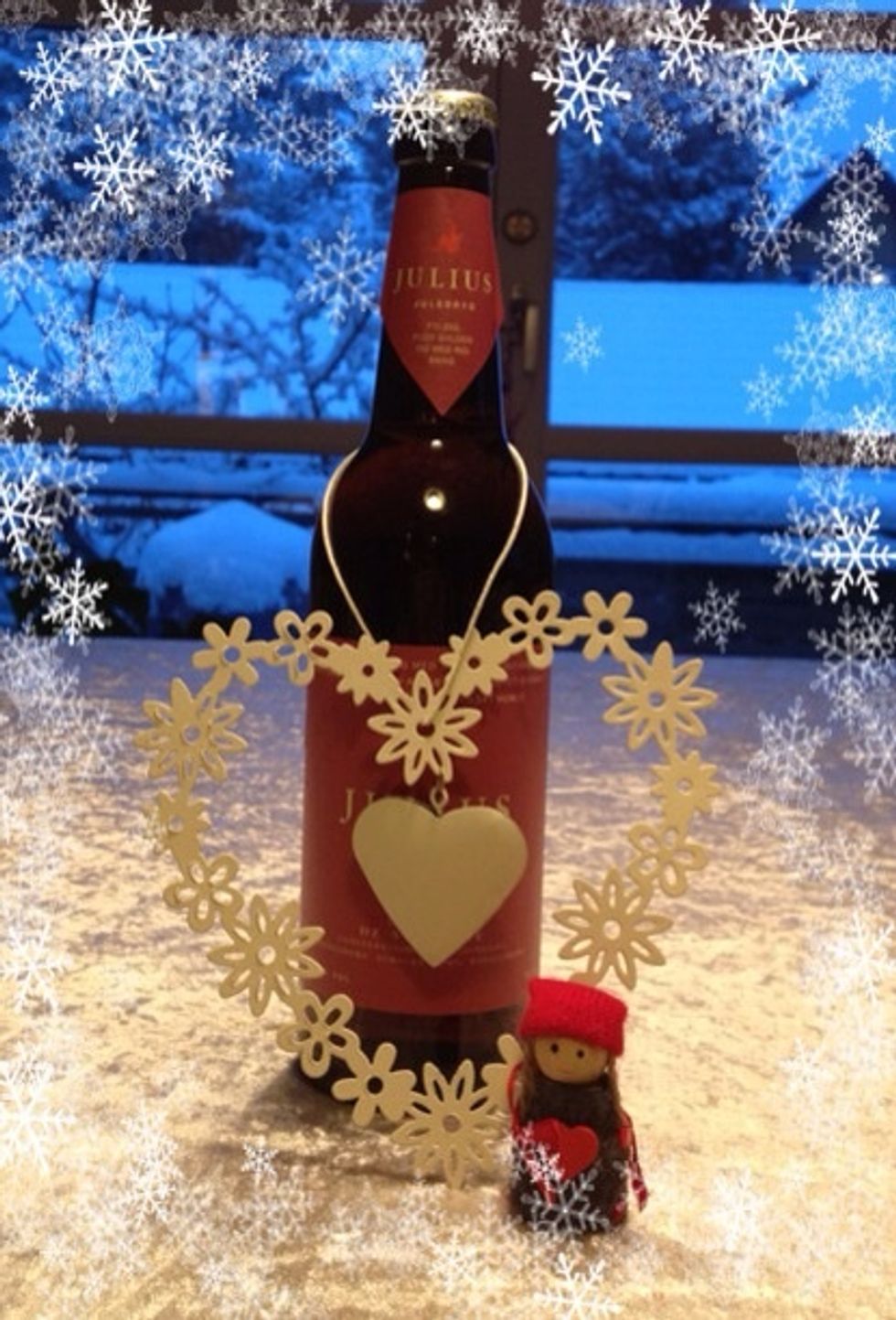 December 19th: A nice window decoration, a little Santa and a Christmas brew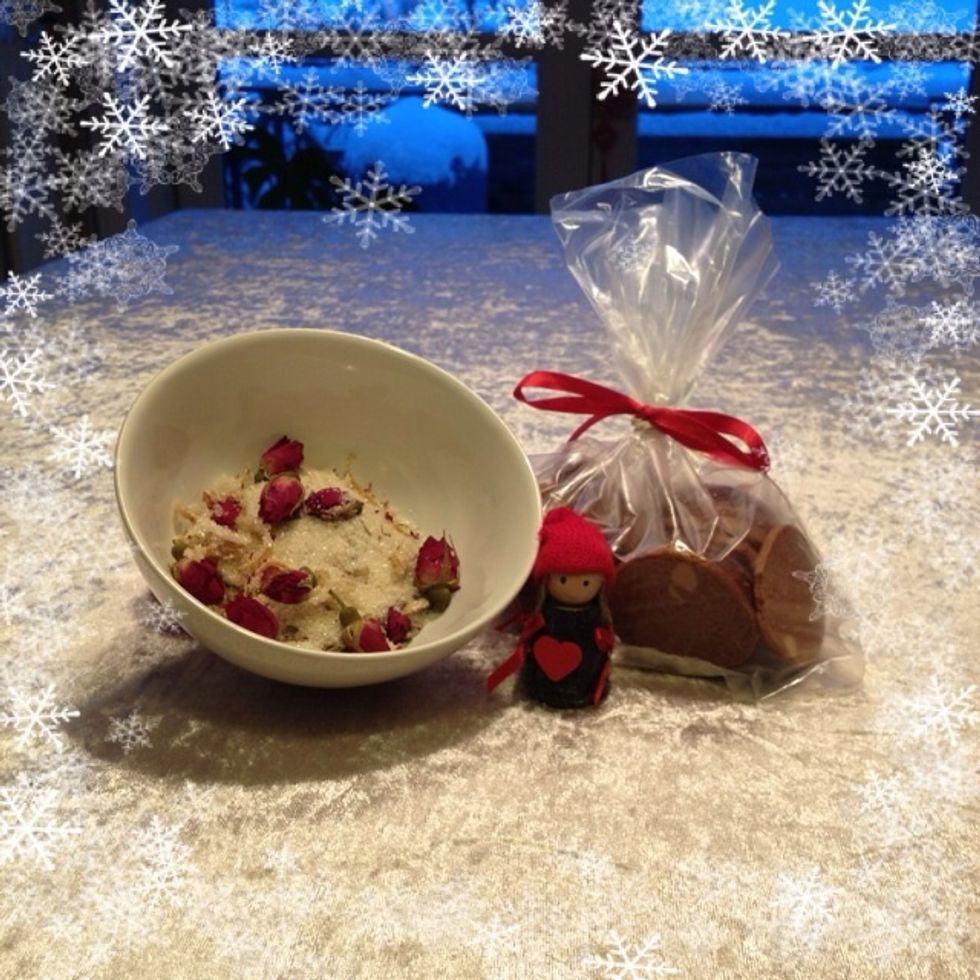 Dec 20th: Home made spiced sugar (lemon peel, vanilla pod, cardamom and rose buds) Dec 21st: Home made Christmas cookies. Thin, crispy and spicy from cloves, cinnamon, ginger, nutmeg, brown sugar etc.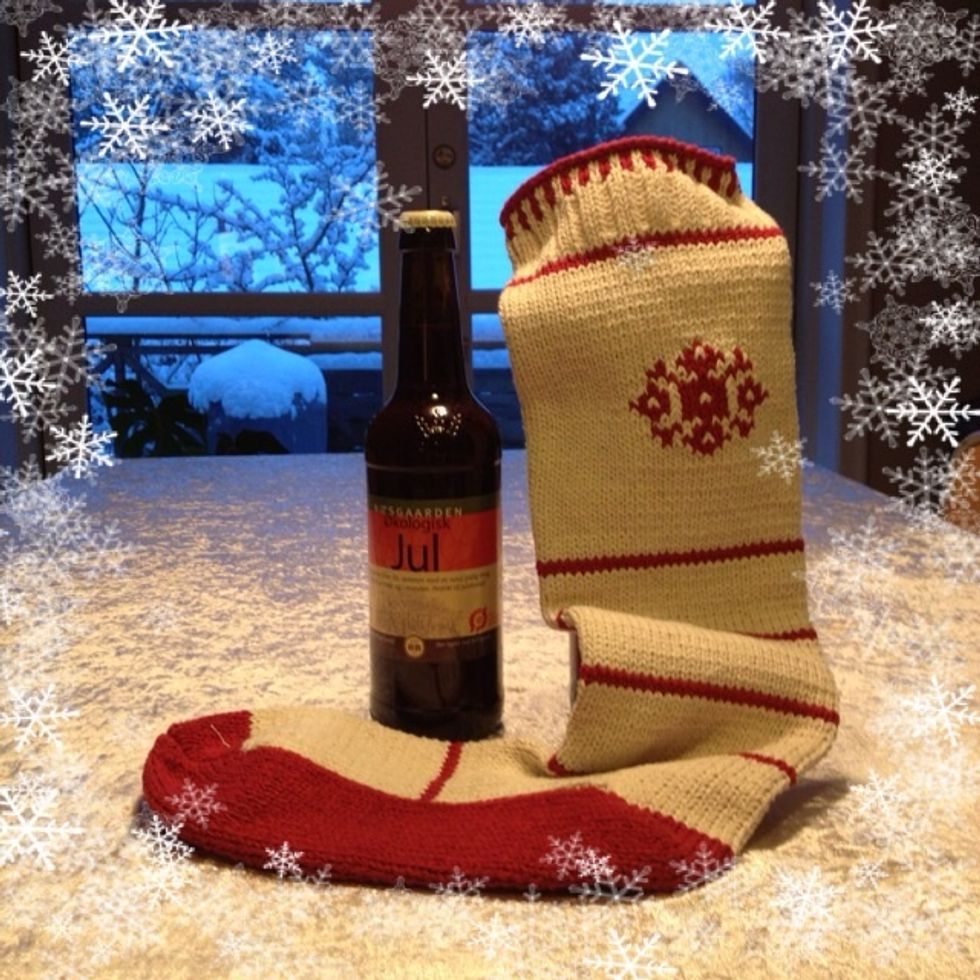 December 22nd: A knitted (NOT home made) Christmas stocking and a Christmas beer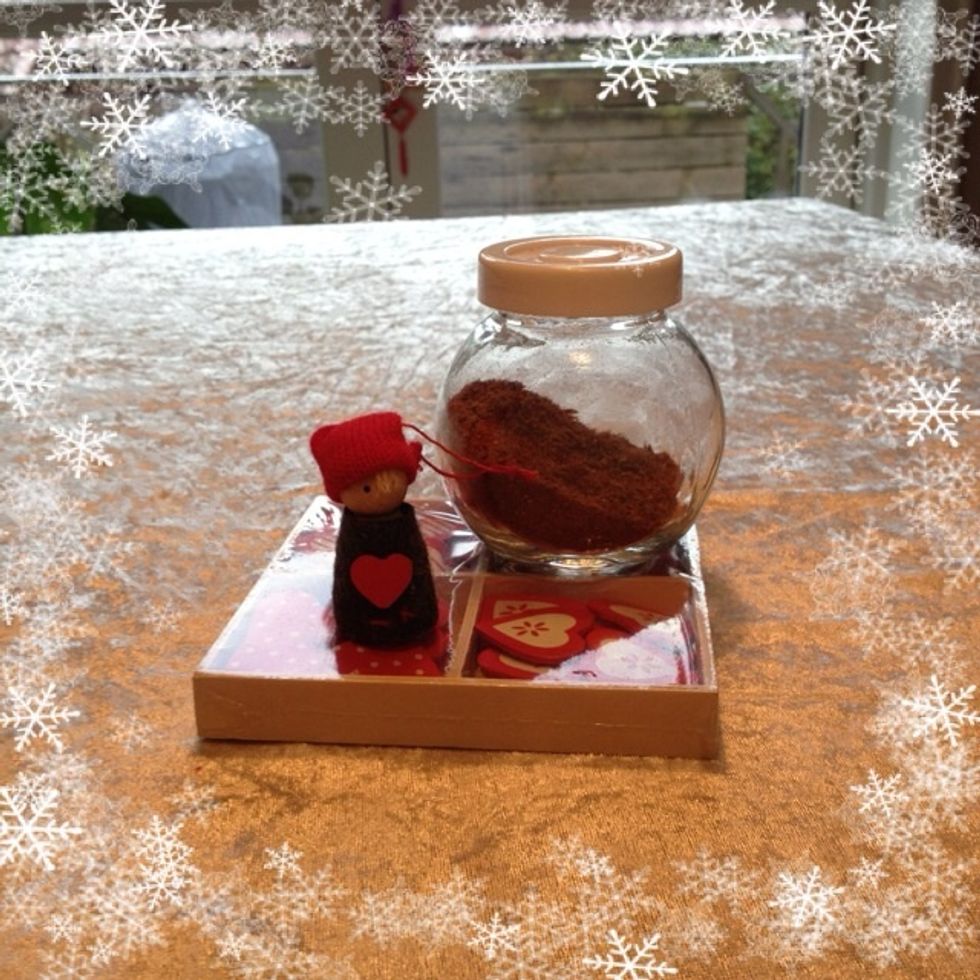 December 23rd: Some small wooden hearts for last minute decoration and home made Ras el Hanout (Moroccan Spice mix) to turn to right after Christmas when your tastebuds need new tastes and flavours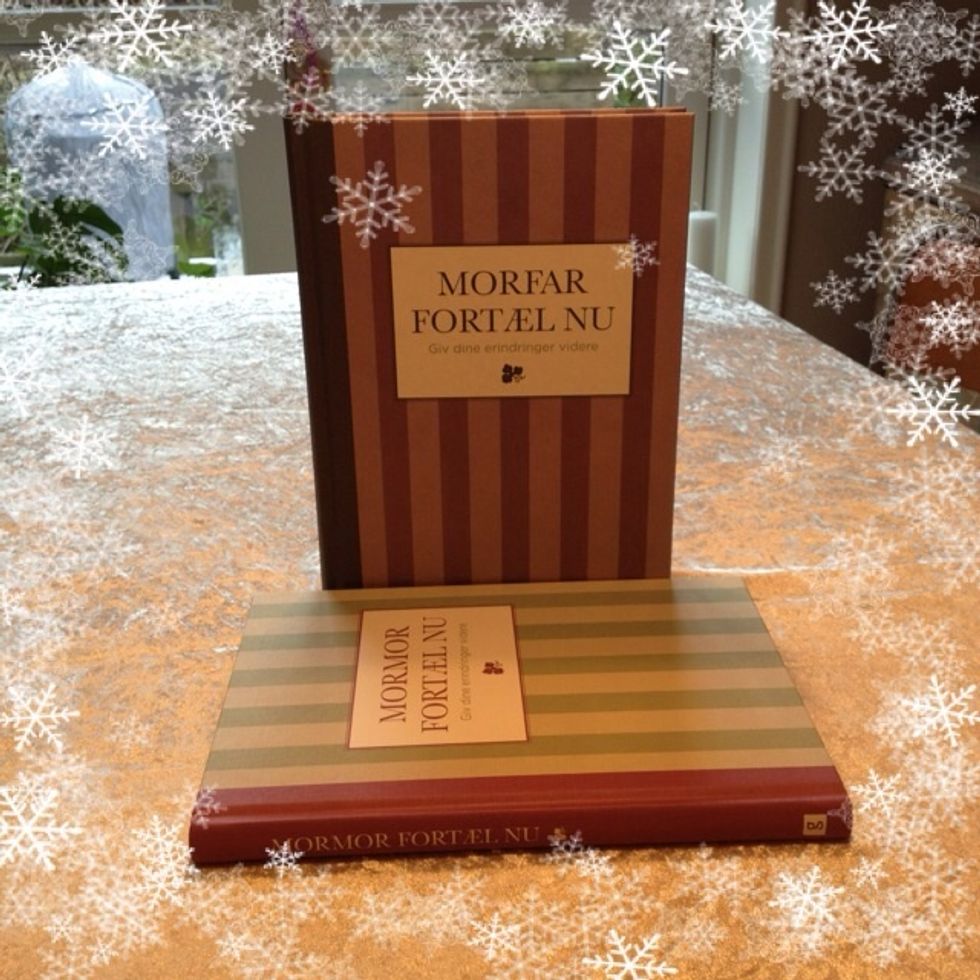 Dec 24th: Books with space for Grandparents to write/tell from their own lives. Views of historic highlights can inspire if the memory has slipped. The books will be handed to the grandsons afterwards
My parents and in-laws enjoy these small, inexpensive gifts. They can also be used e.g. as a small present for the hostess at visits. Hopefully you can use the inspiration :-) Merry Christmas 🎅🎄🎁💝
DON'T WORRY!! Even if you didn't make it till 1st of December - you can still make your parents happy for the 12 days of Christmas or for the 4 Sundays of Advent 🎄💝☕🍪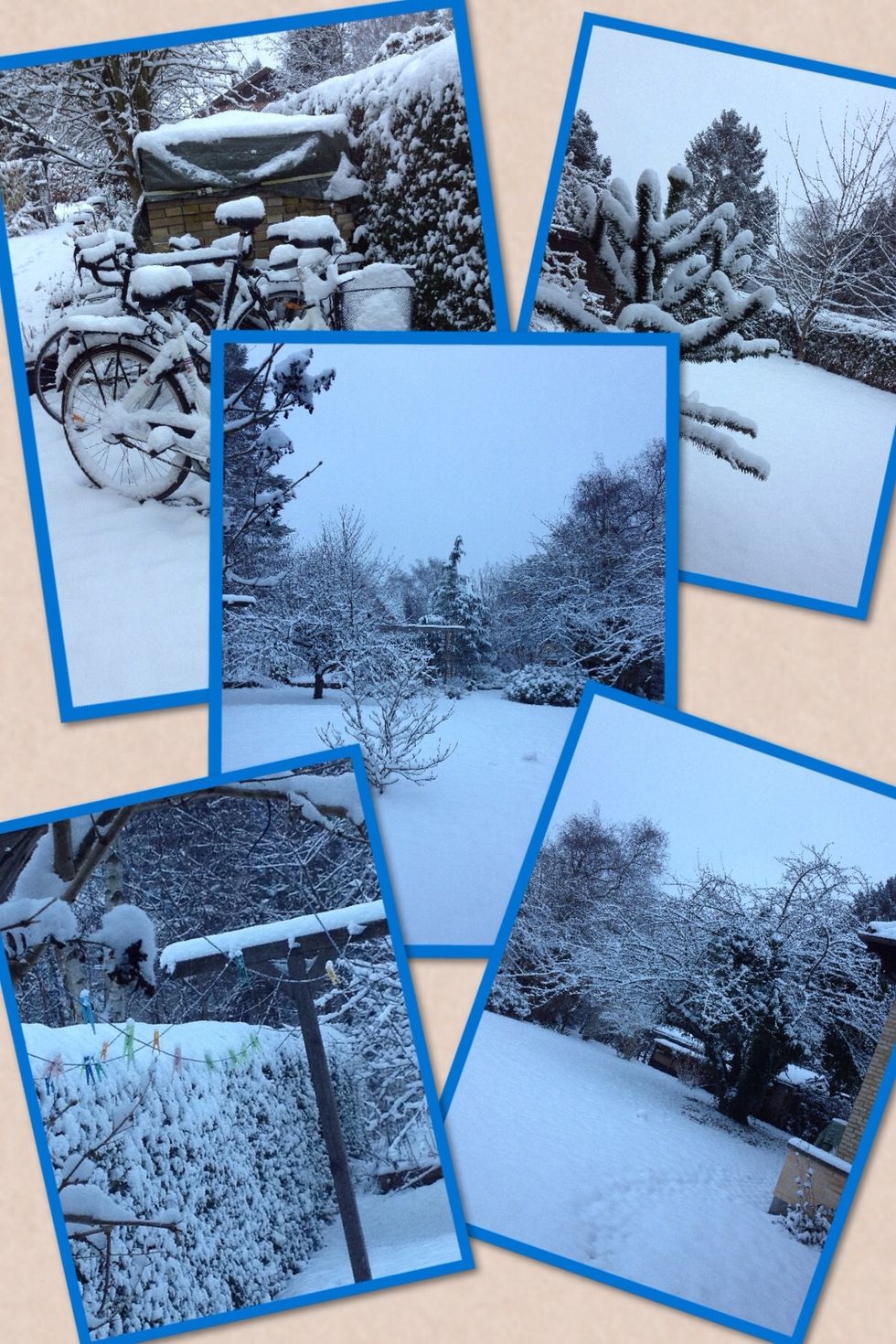 WARNING!!! Don't get overwhelmed. Having too much to do the grandparents will prefer that you spend your time with their grandchildren in the first snow instead of baking and wrapping presents 😄😃😀
Christmas candles
Santas and angles
Homemade cookies and crafts
Christmas beers
Snaps