A variation of the original recipe at Langri Tangpa Buddhist Centre, Brisbane, Australia (http://www.langritangpa.org.au/).
23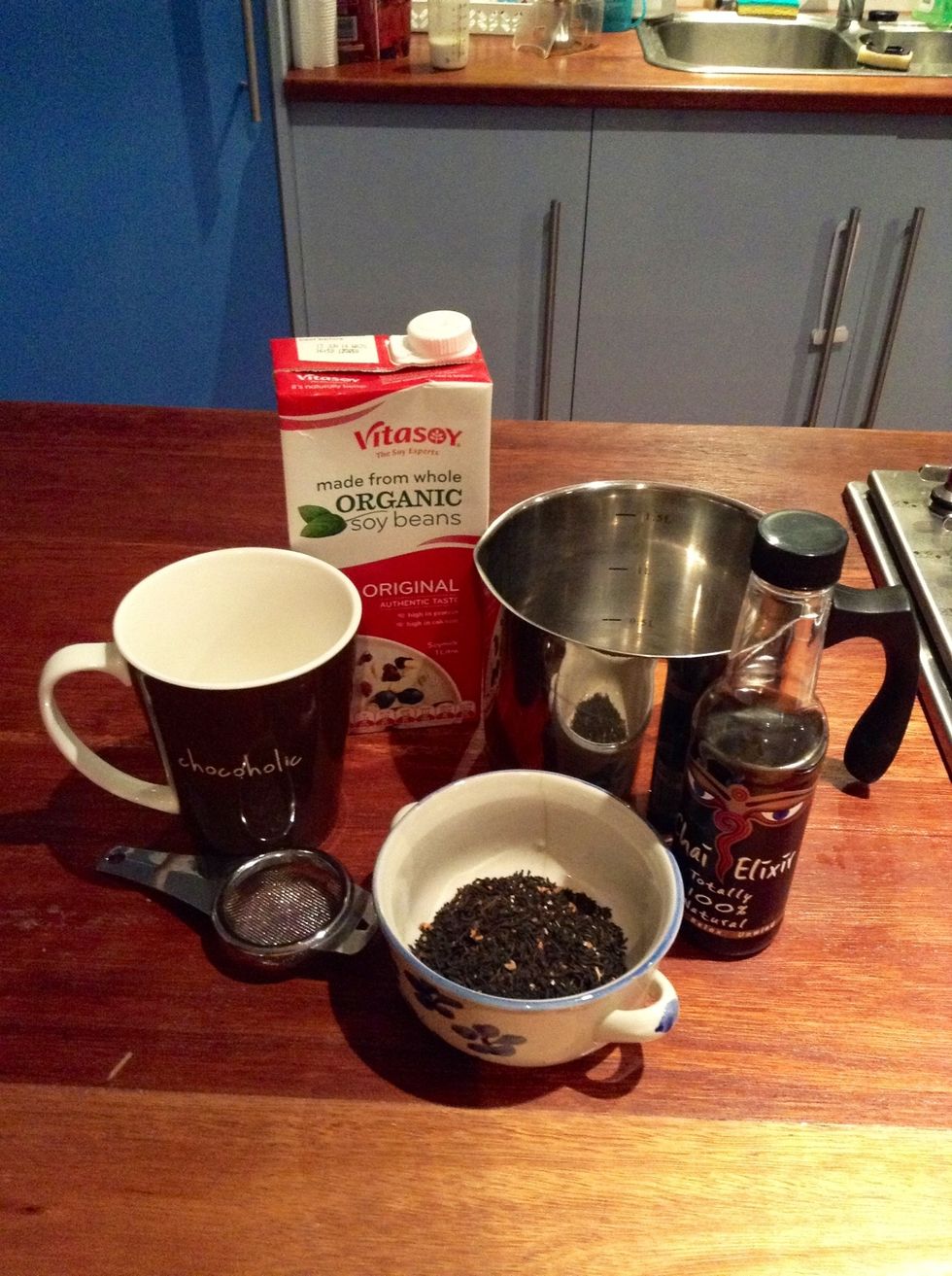 The Goods...
Combine the Chai Elixir, Soy Milk, Tea Leaves & water in your mug/cup. NOTE: You can increase or lessen the amount of Chai Elixir for a sweeter or milder chai.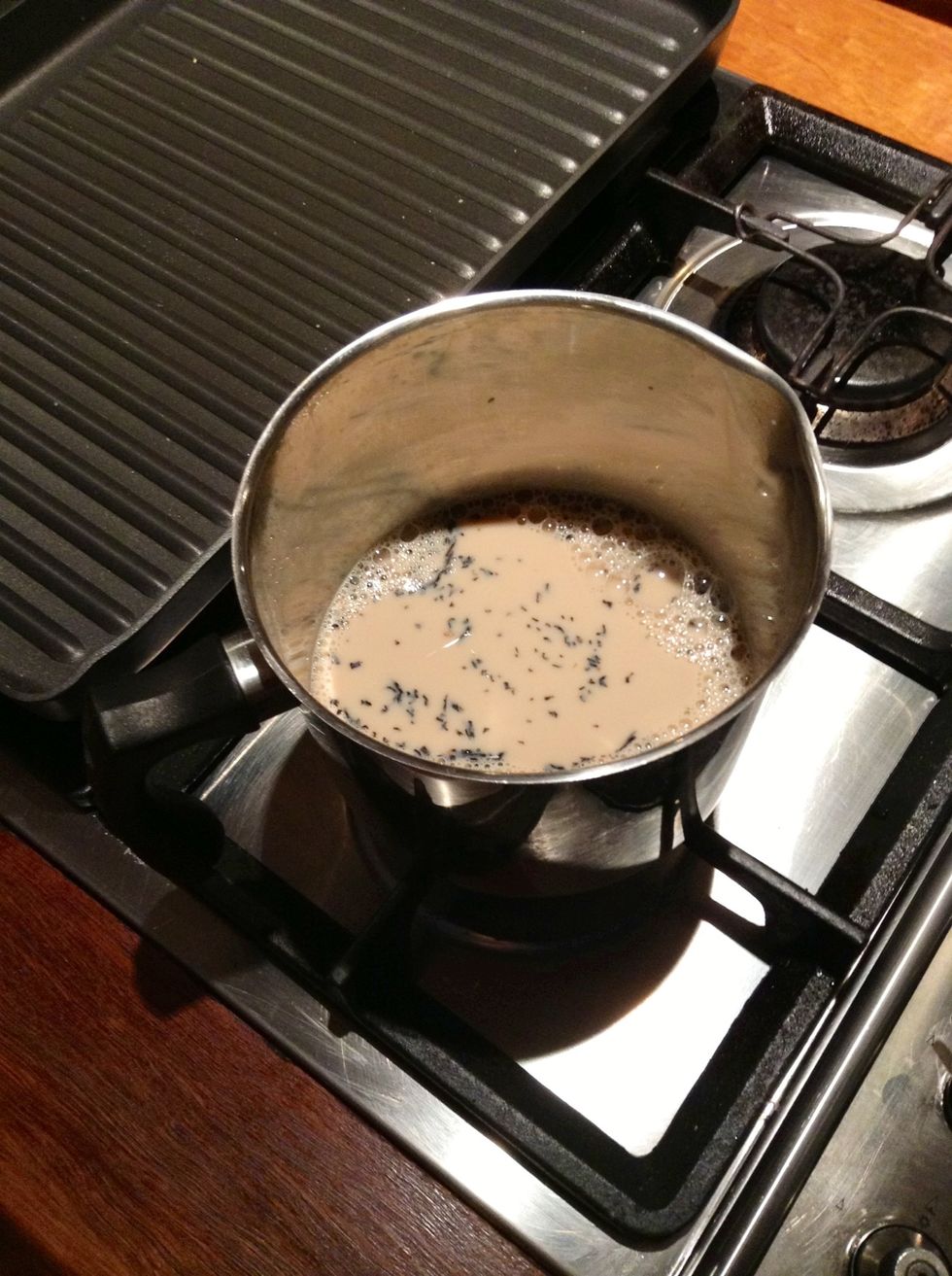 Pour the chai mixture into your saucepan and simmer on low heat for approximately 5mins. Don't leave your chai unattended! You don't want it to burn.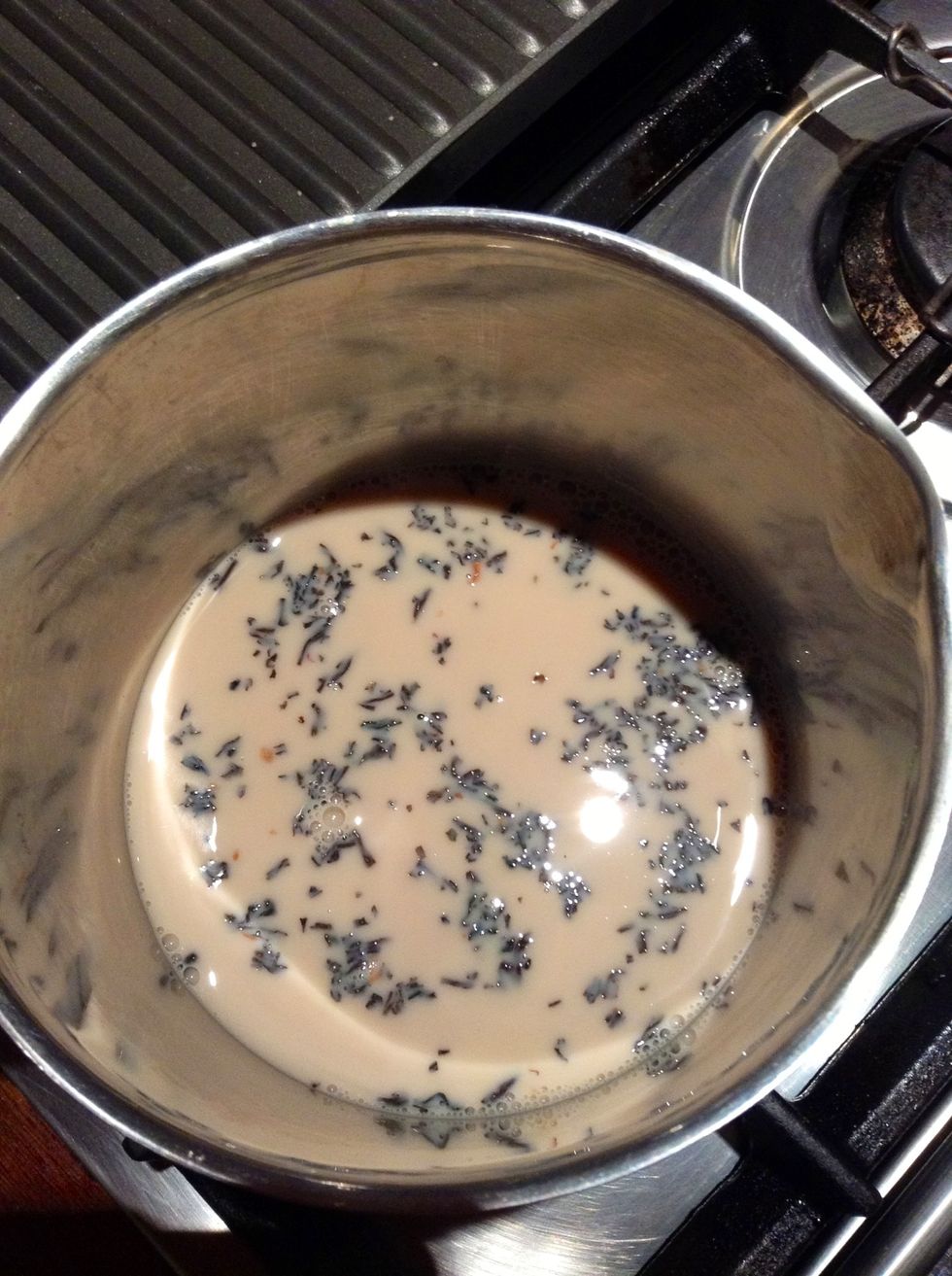 When your chai starts to steam and the sides of the saucepan begins to bubble, you know your chai is ready to take off the heat.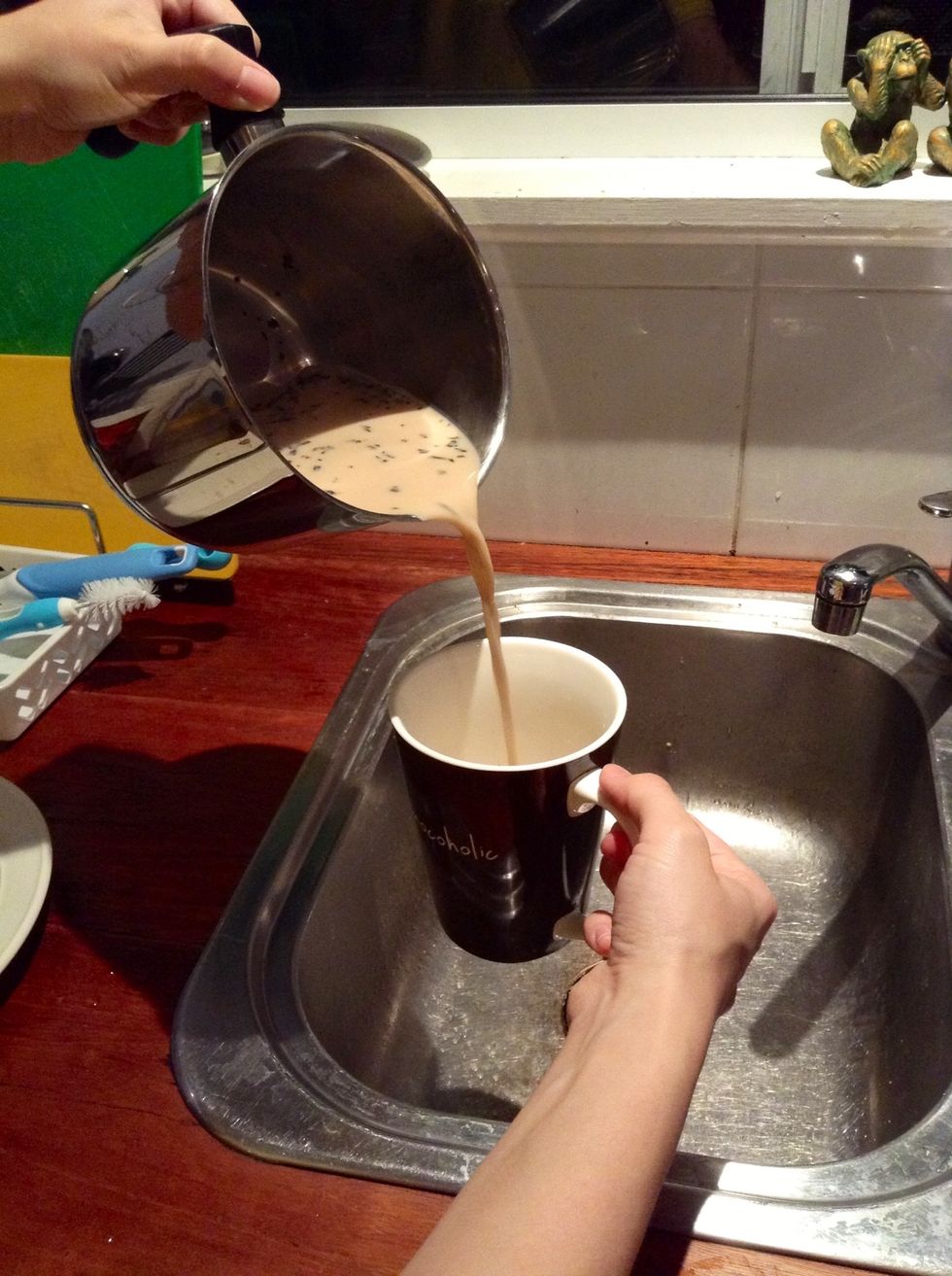 This is the most important part: pour your chai from the saucepan into your cup, then pour from the cup back into the saucepan. Repeat 5 times. What you are doing is aerating the chai tea!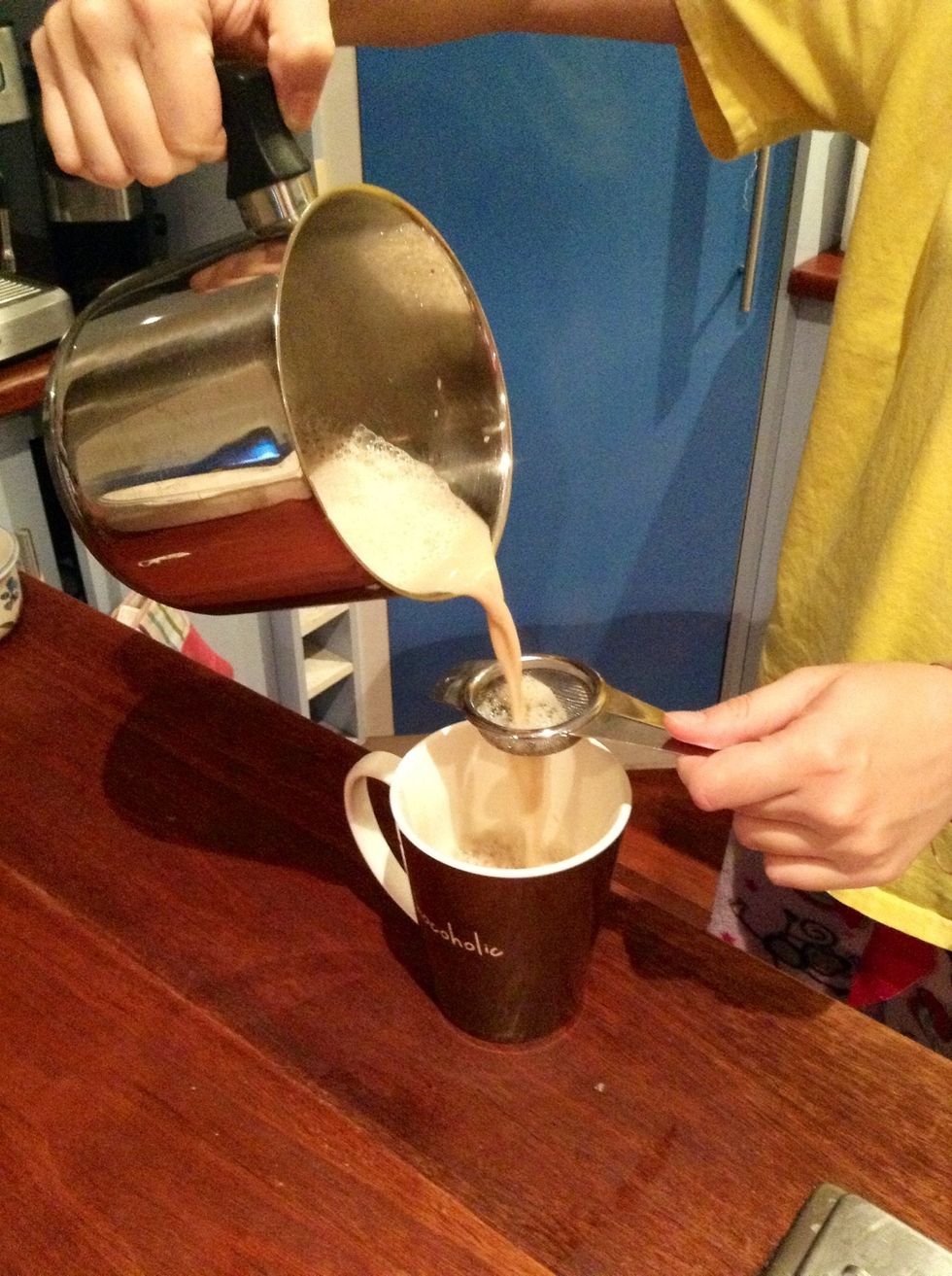 Lastly, pour your chai through a strainer to collect the loose Chai Tea Leaves. Your chai should be lovely and bubbly from aerating :)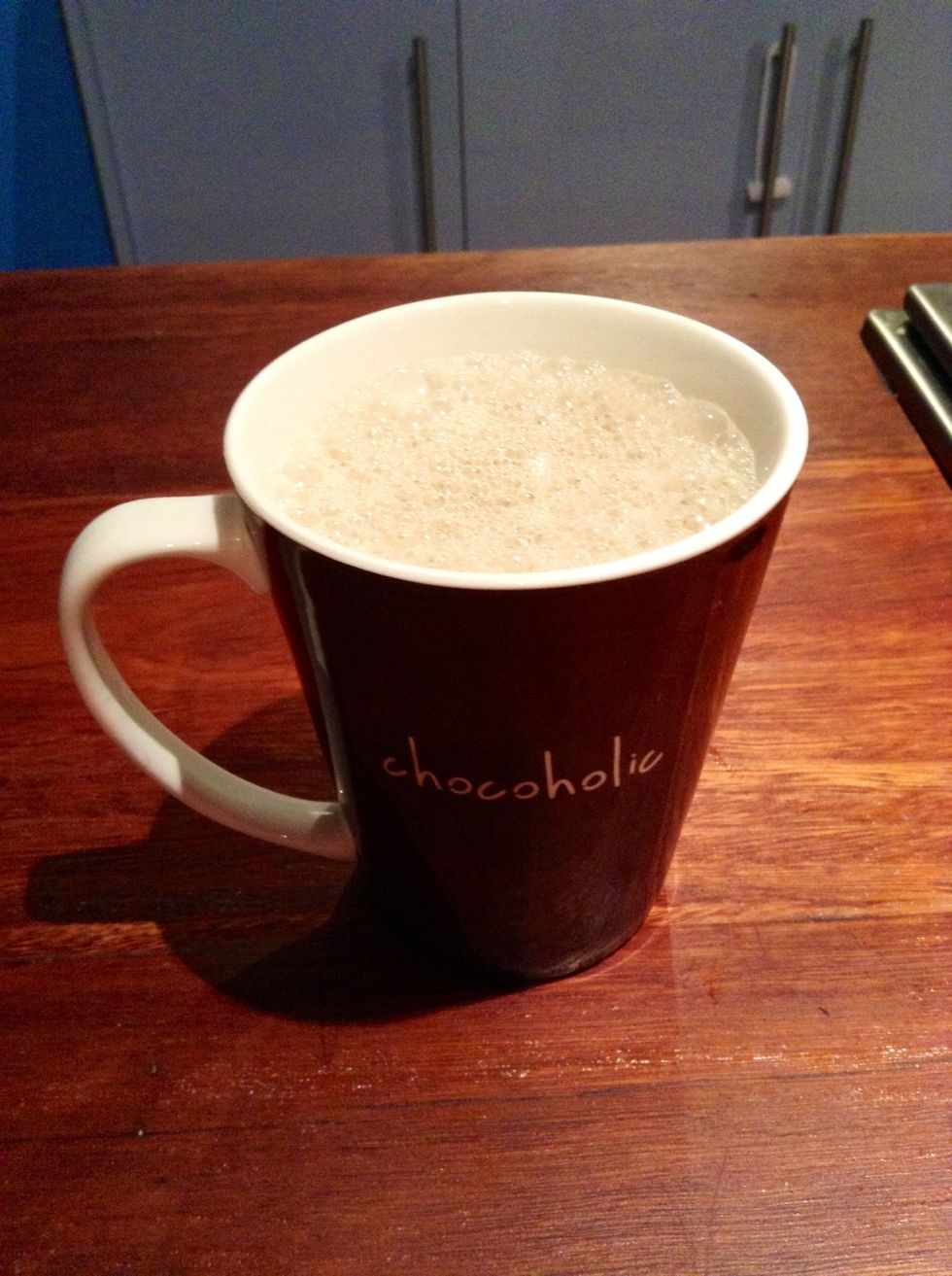 And there you have it: a beautiful warm cup of spicy Chai Tea to tantalise your taste buds. Enjoy :)
Note: You can vary the amount of Elixir (http://www.alchemycordial.com.au/) for a sweeter or milder chai. Always use the best soy milk available. Diluted soy milk just doesn't do chai tea justice!
1.0 Small saucepan
1.0 Tea Strainer
1.5Tbsp Alchemy Chai Elixir Syrup
1.0Tbsp Your favourite loose leaf Chai Tea
1.0c Pure Soy Milk
1/4c Water
1.0 Your favourite Cup / Mug
Brisbane, Queensland, Australia