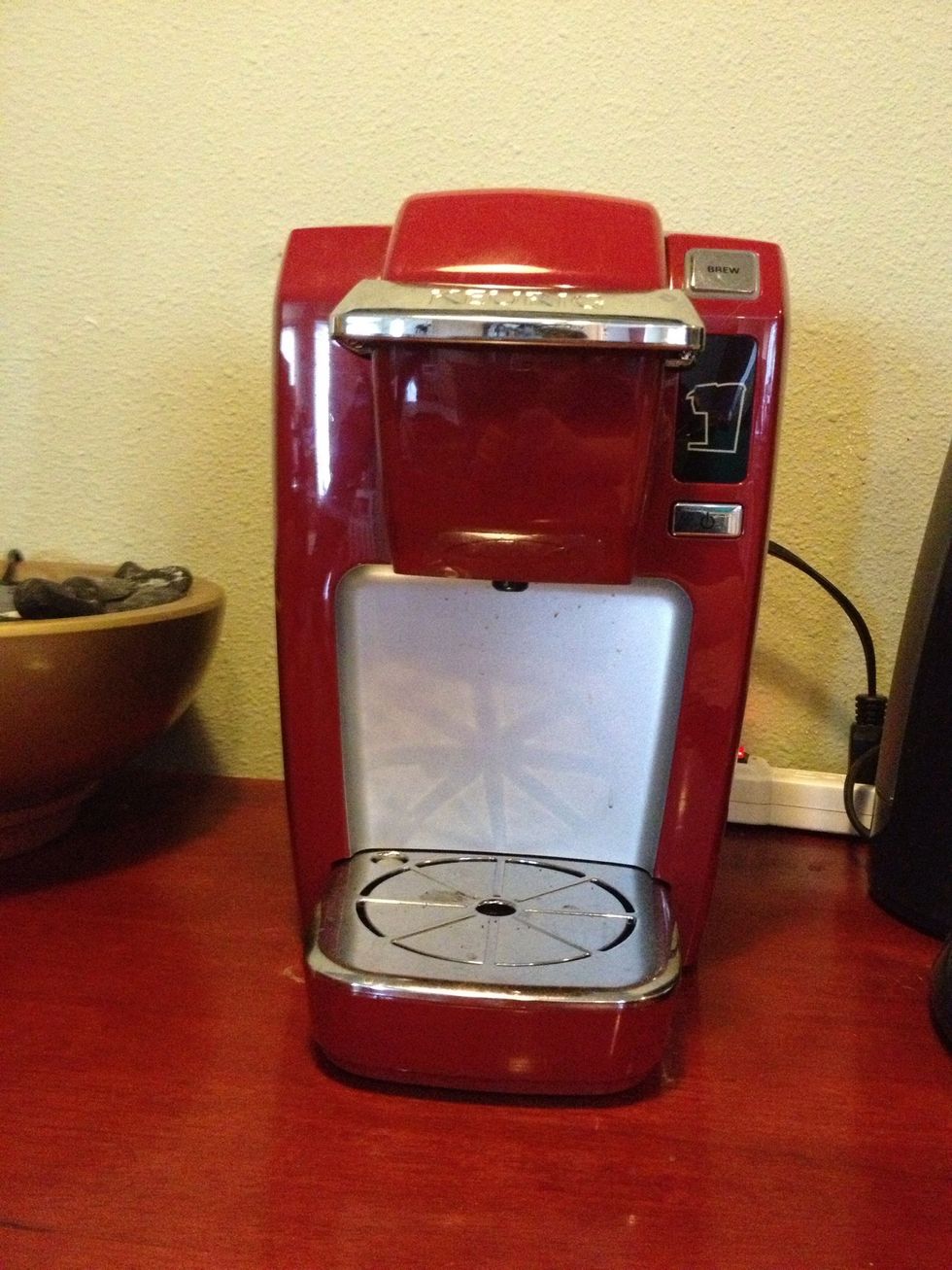 This is my red Keurig Plus. We're going to make a cup of coffee with it.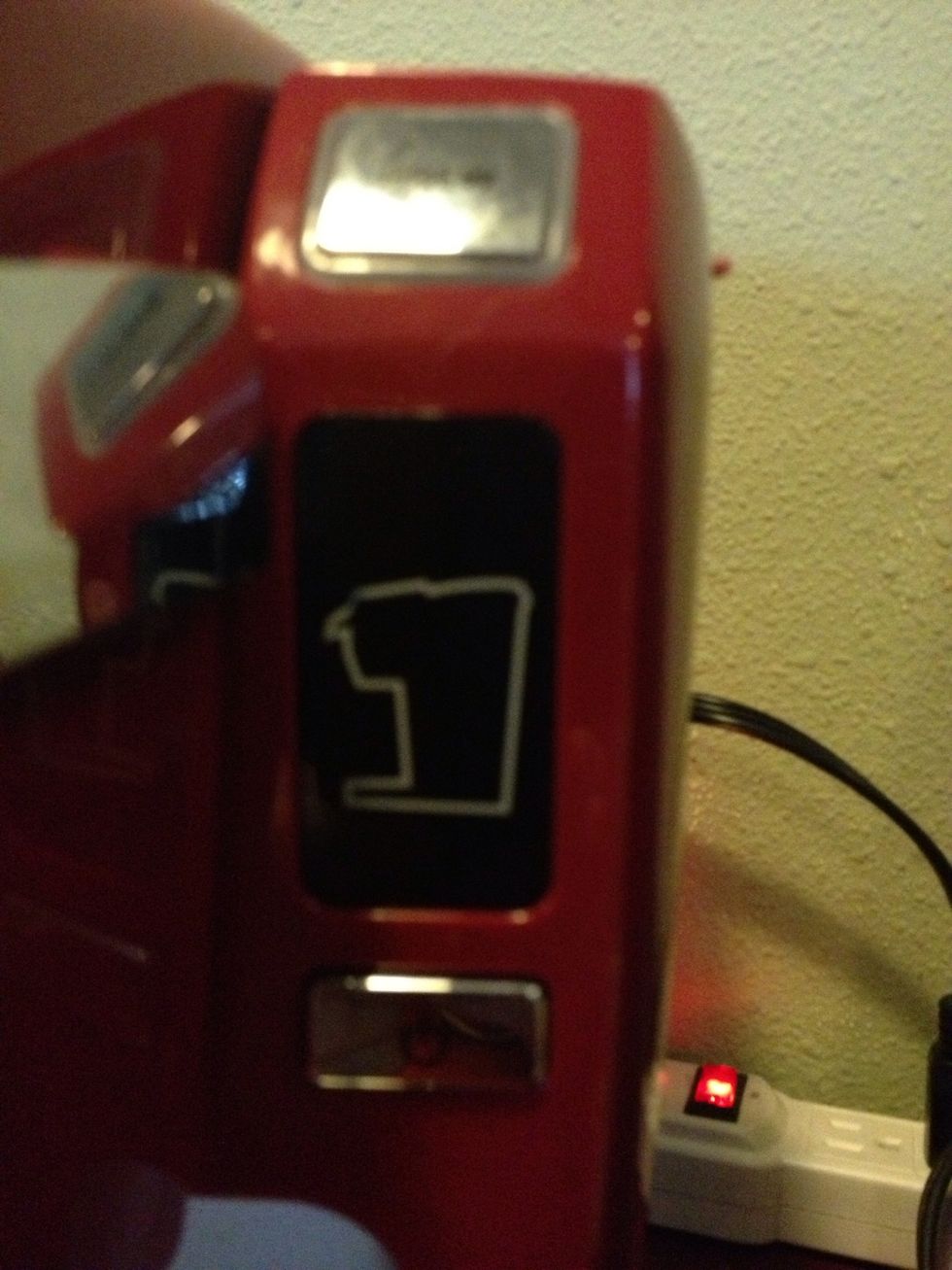 Turn on the machine. This panel will tell you where you are in the process.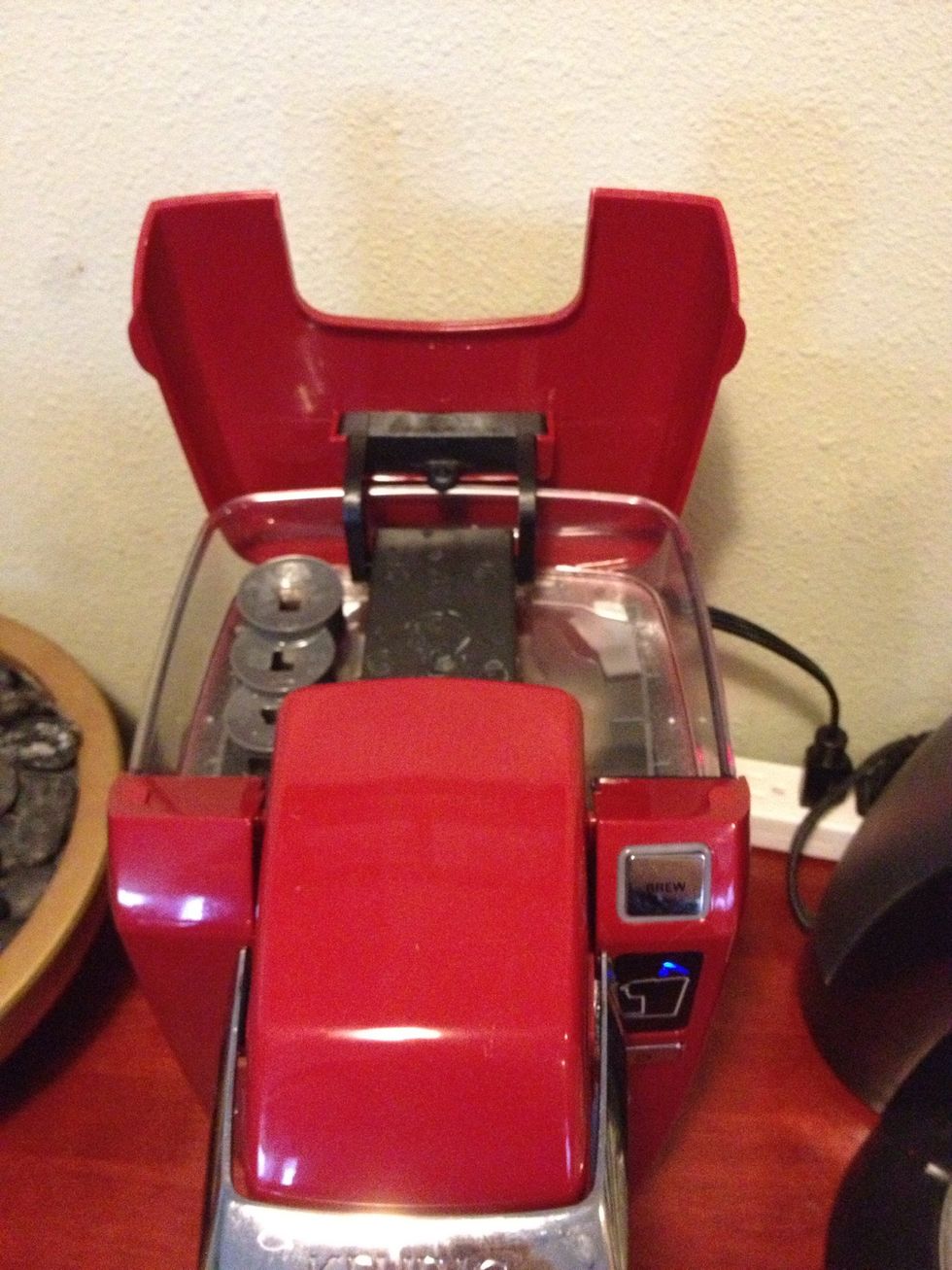 Open the top panel.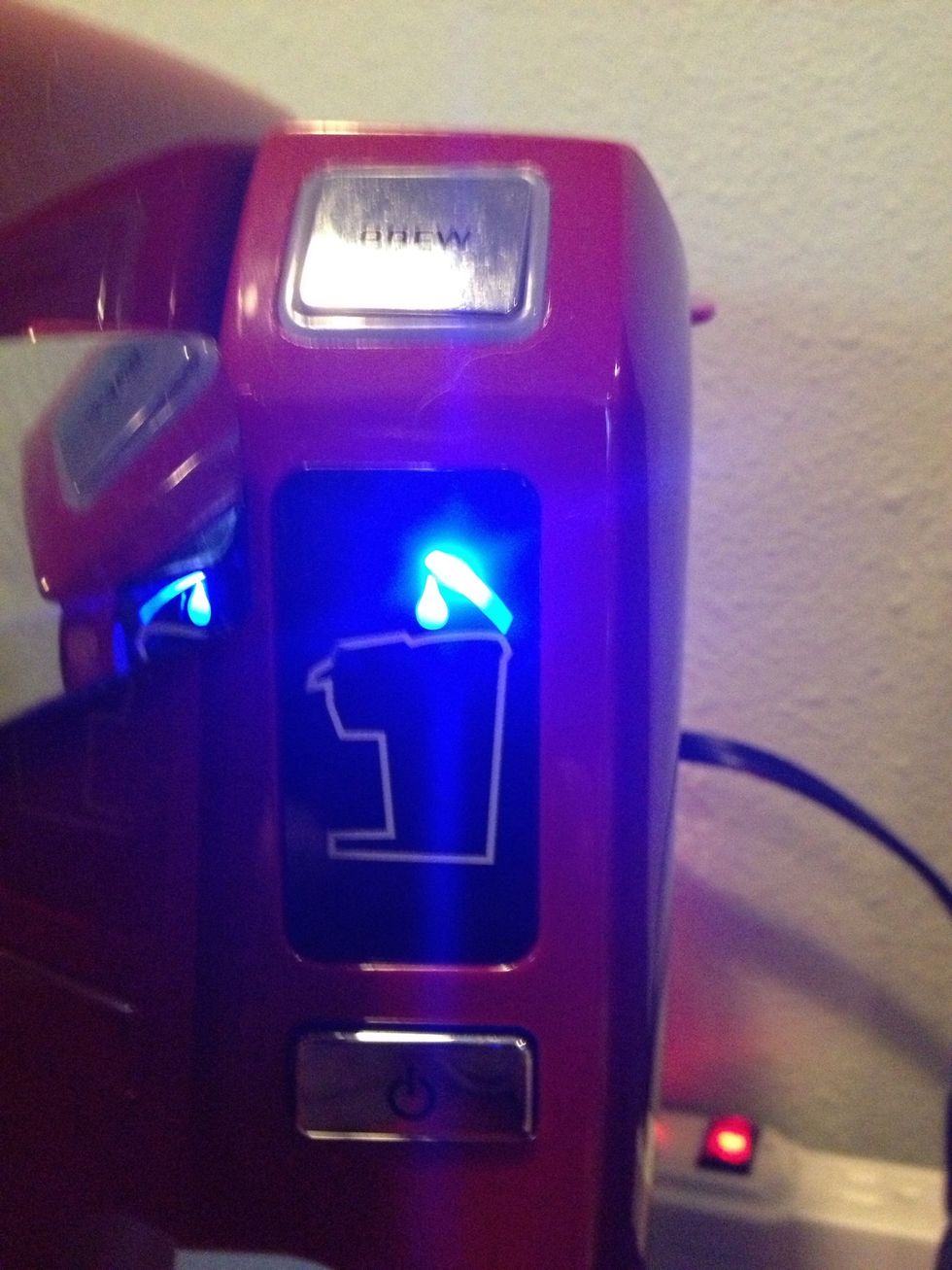 The lighted panel will tell you that it's open. This is the first step.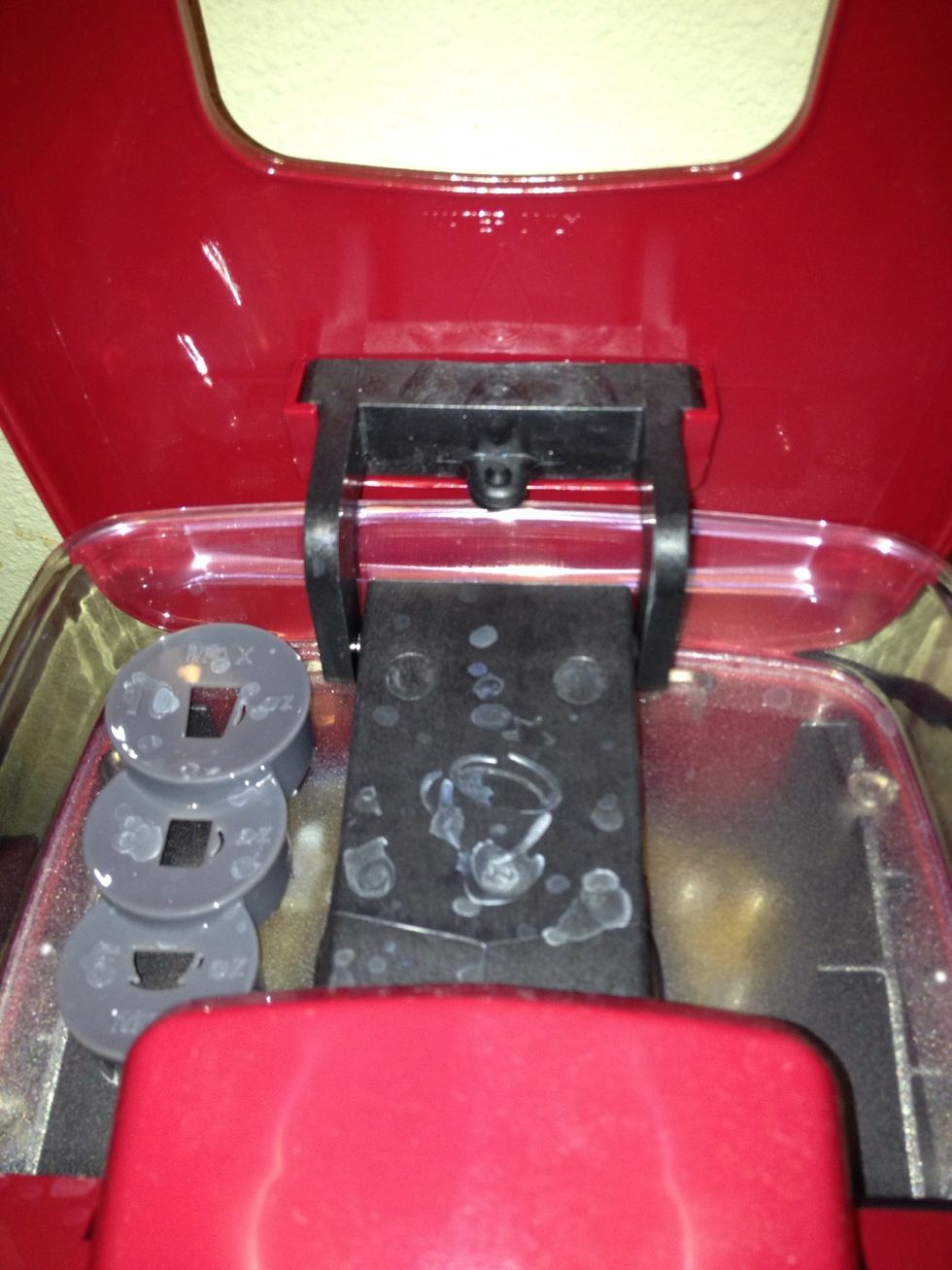 This is where you put the water.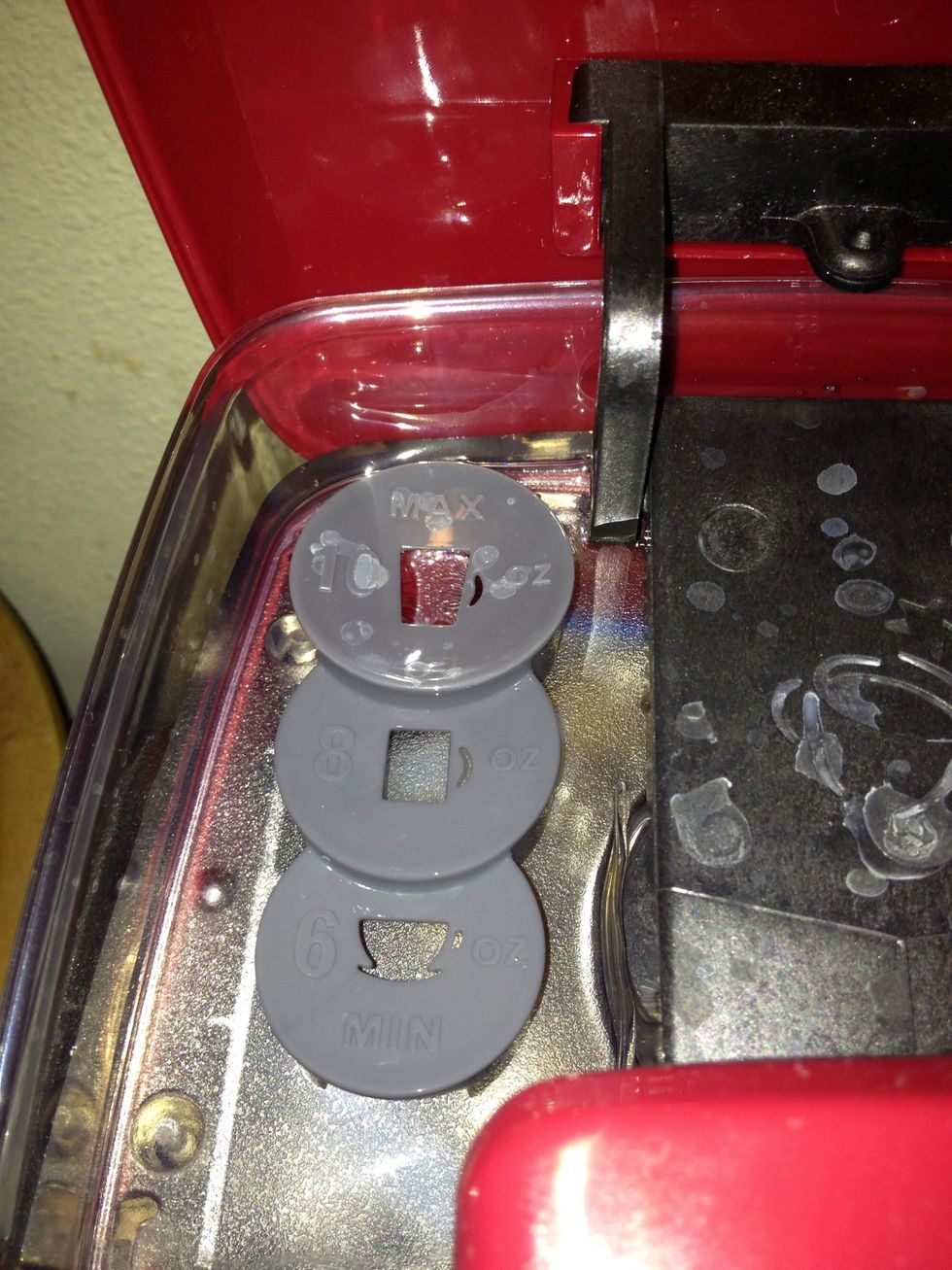 You can't really see it, but I've filled the water up to the 8 ounce level. There are three levels: 6 ounce, 8 ounce, and 10 ounce. Fill the water until it covers the gray block of your choice.
Close the top lid. The lighted panel will change telling you the next step. Open the pod bay doors!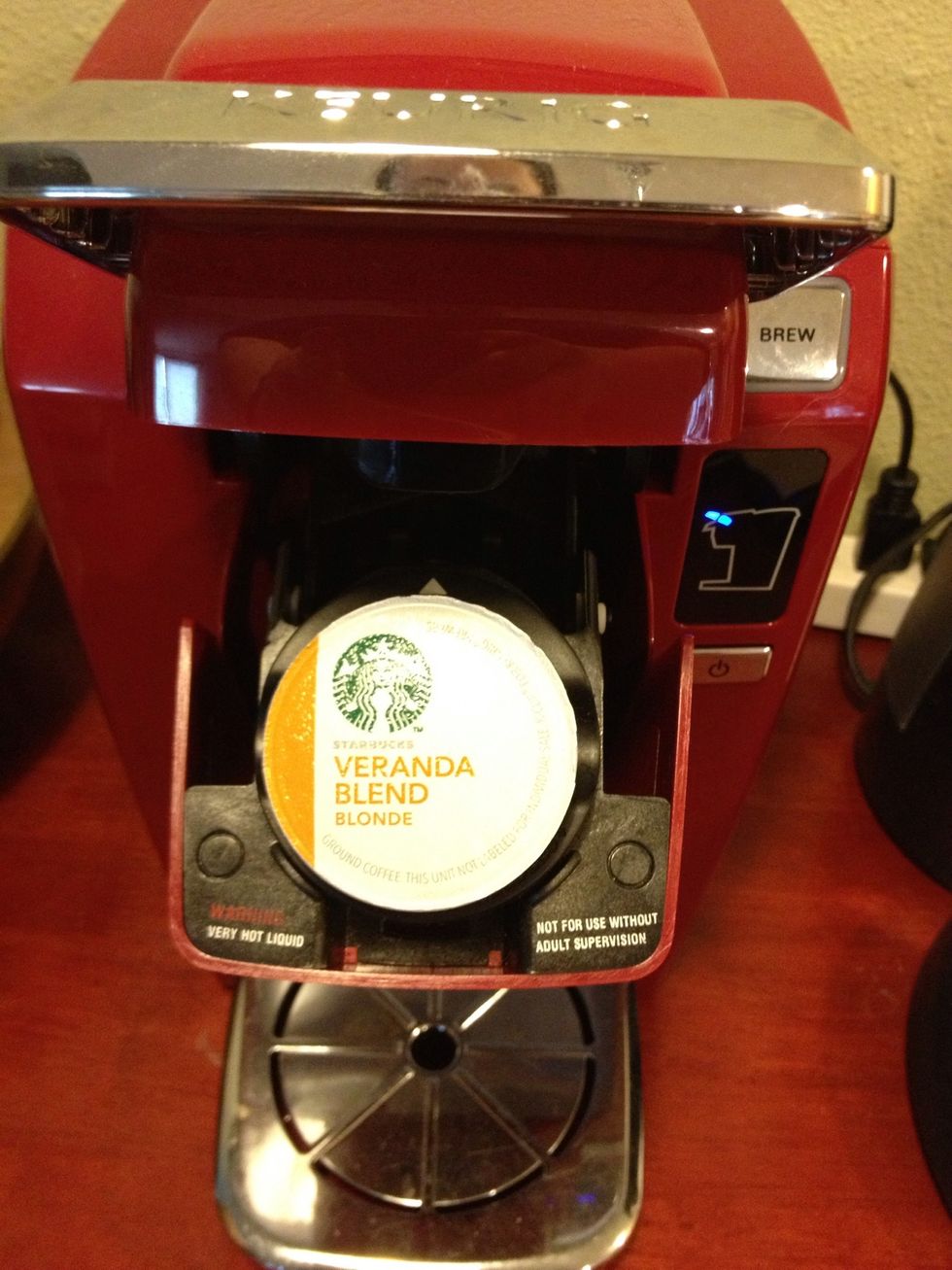 When you open this, the water you put in will fill the reservoir. Don't close this door until you hear the water completely drain. Meanwhile, you can put your pod in. I've chosen a Starbucks coffee.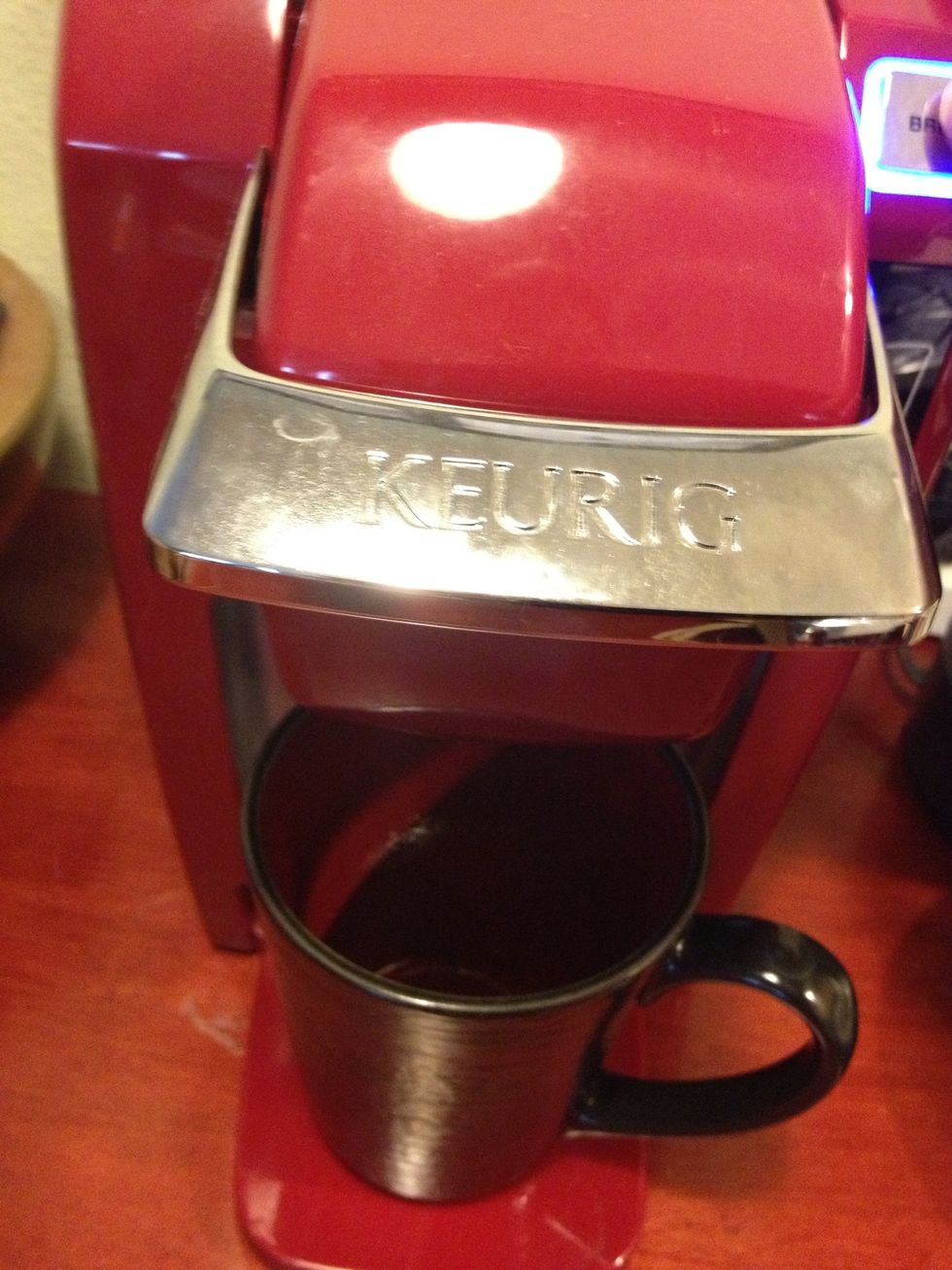 Close the door and put your cup under the spout. I have a slightly taller cup, so I removed the bottom where the cup sits.
Once you close this door, the brew light comes on. Press it!
Woooo! It's brewing! Come back in two minutes when it's done.
Add cream and sugar if you like and enjoy!
1.0 Keurig Plus Machine
1.0 Keurig coffee pod
10.0oz Water
1.0 Coffee cup