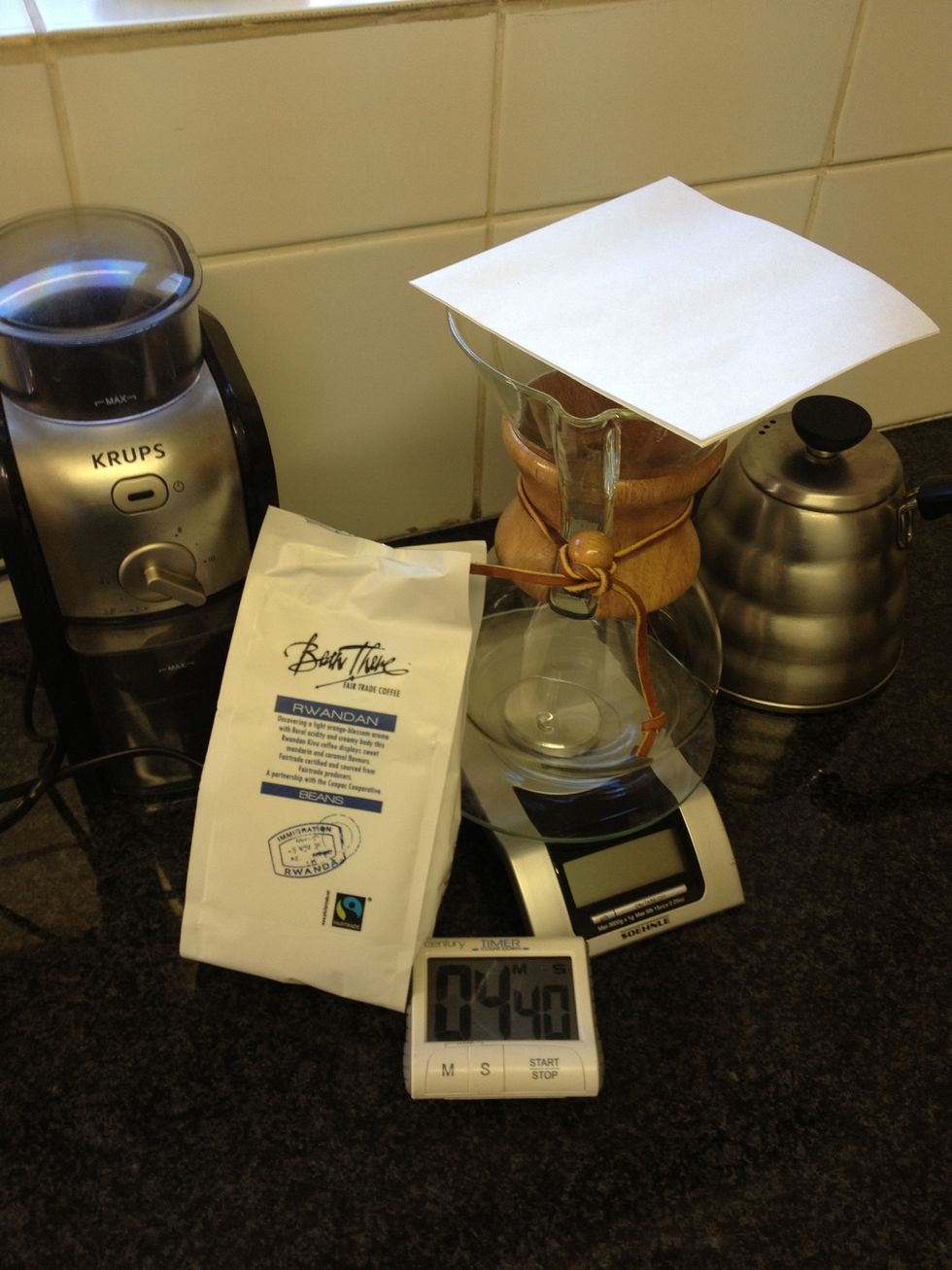 Supplies. The coffee is "Bean There's" Fair Trade Rwandan. www.beanthere.co.za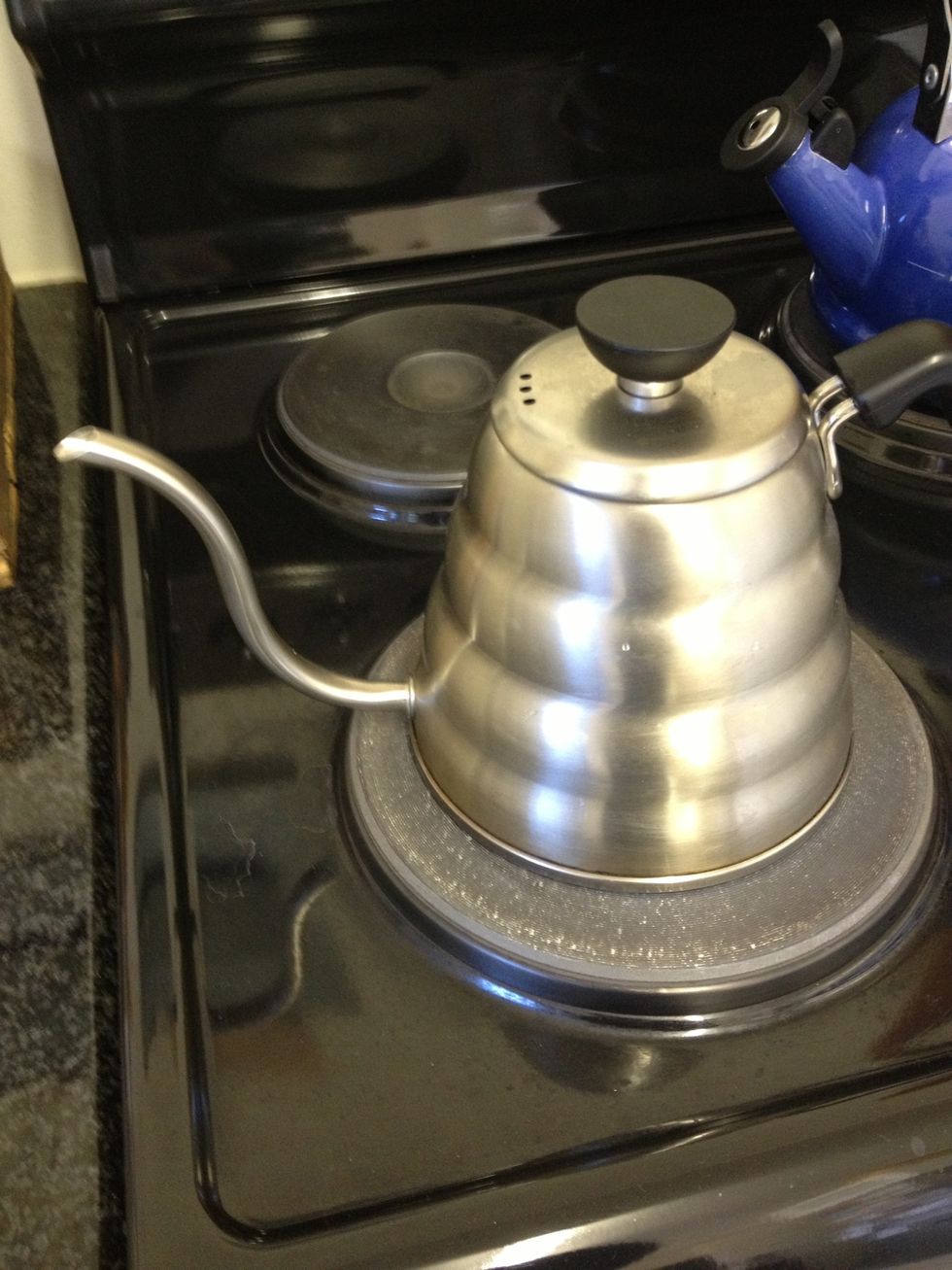 Put water on heat and wait for it to boil. You can also fill your pouring kettle with pre-boiled water.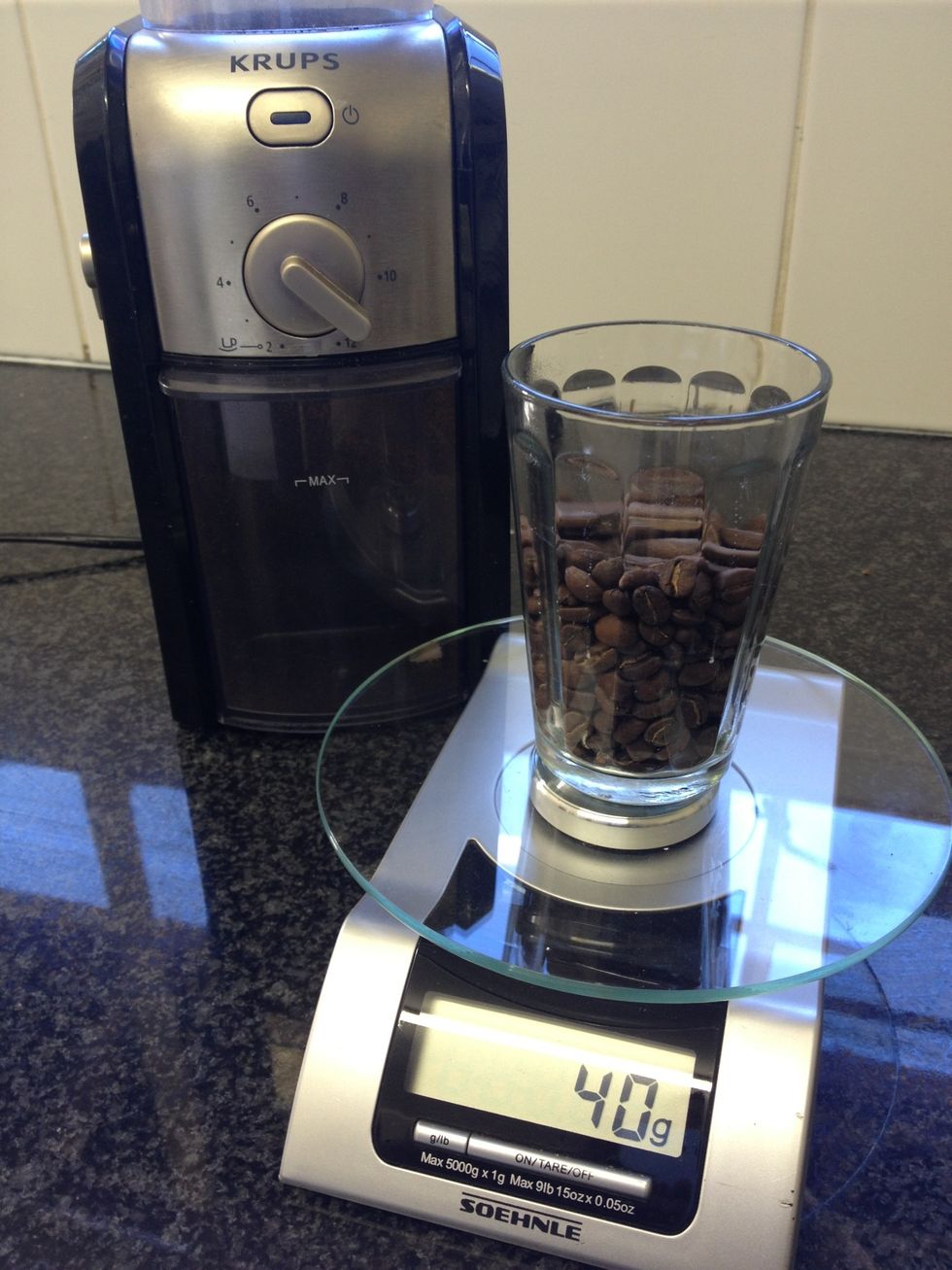 Weigh out 40g of the freshest beans possible.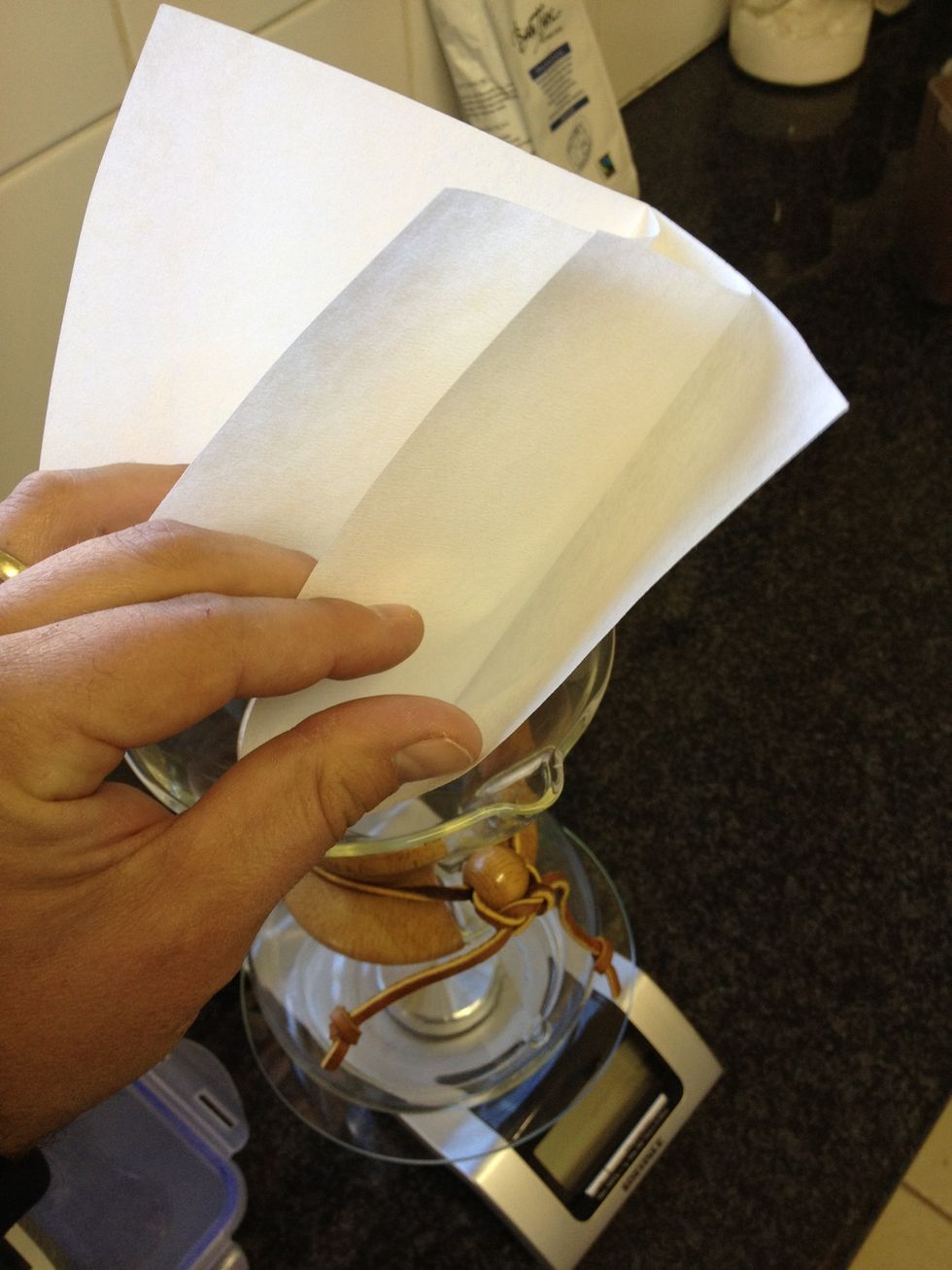 Place the four layered, square, Chemex filter paper in the Chemex by dividing the layers as follows: 3 layers spout side and 1 layer against the back of the carafe.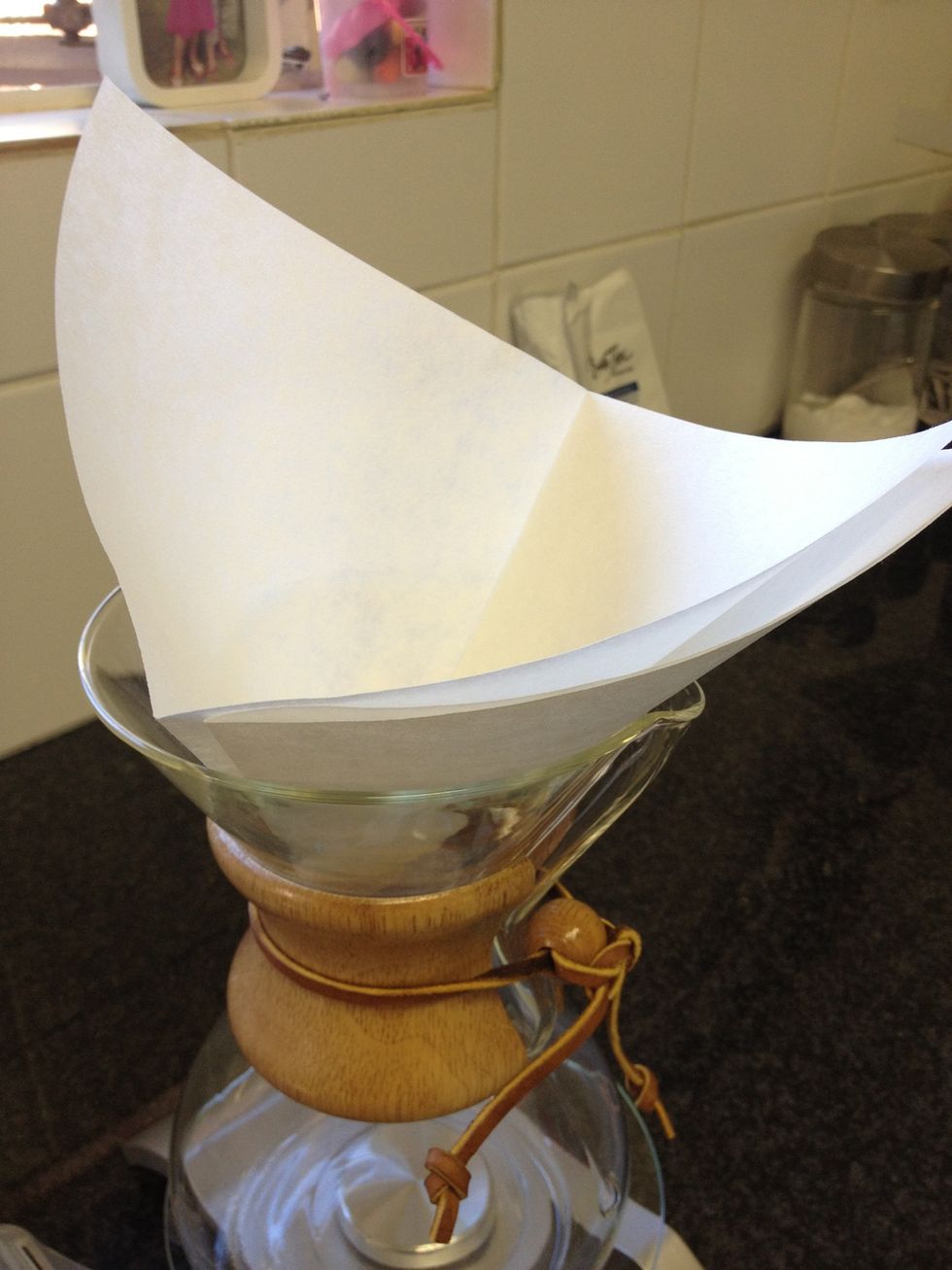 Notice how the paper rests in the coffee maker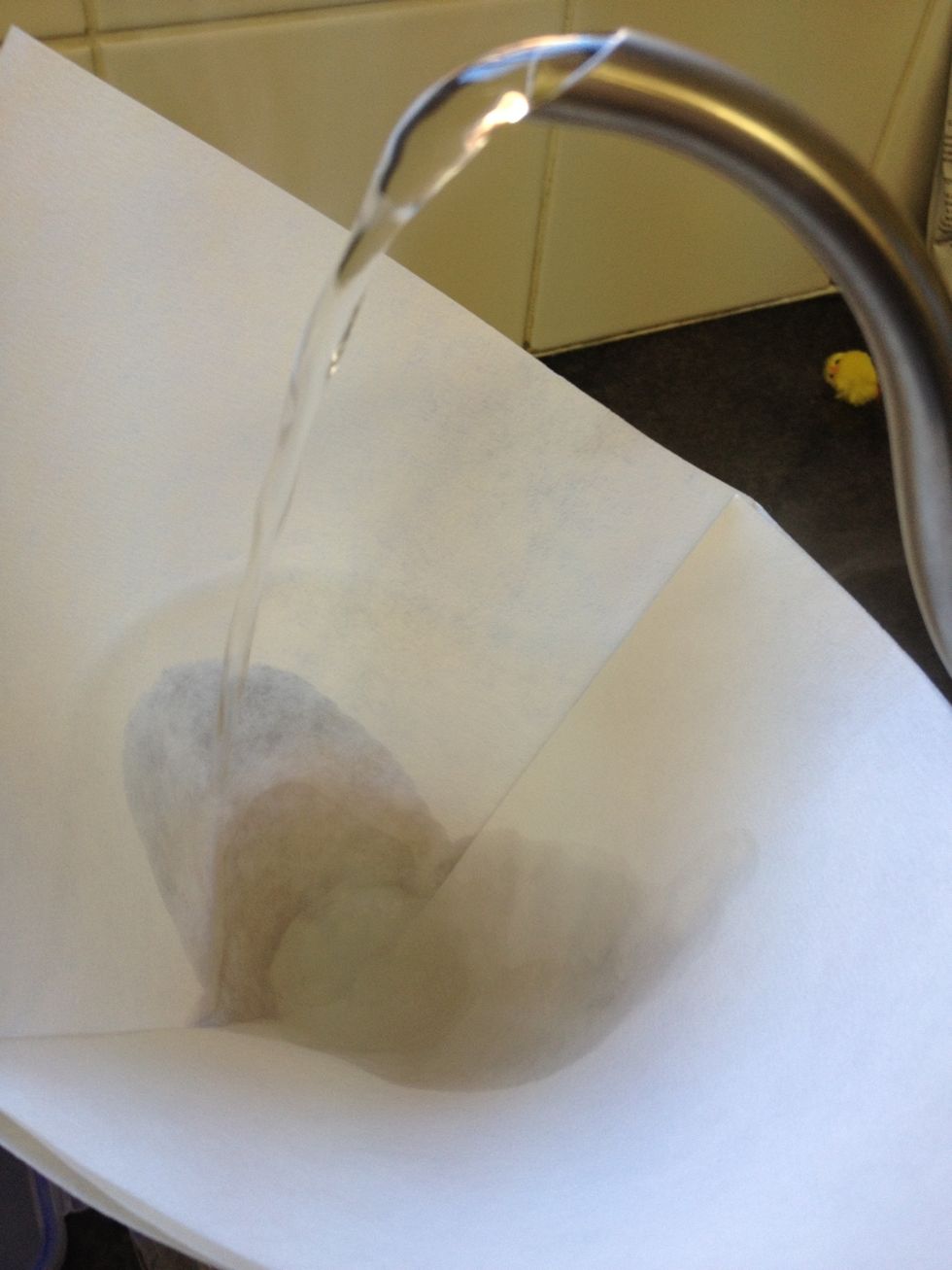 Rinse the filter paper: this removes the paper taste and warms the Chemex. After this step, remove the filter paper, empty the carafe and replace the filter. Again, with 3 layers on the spout side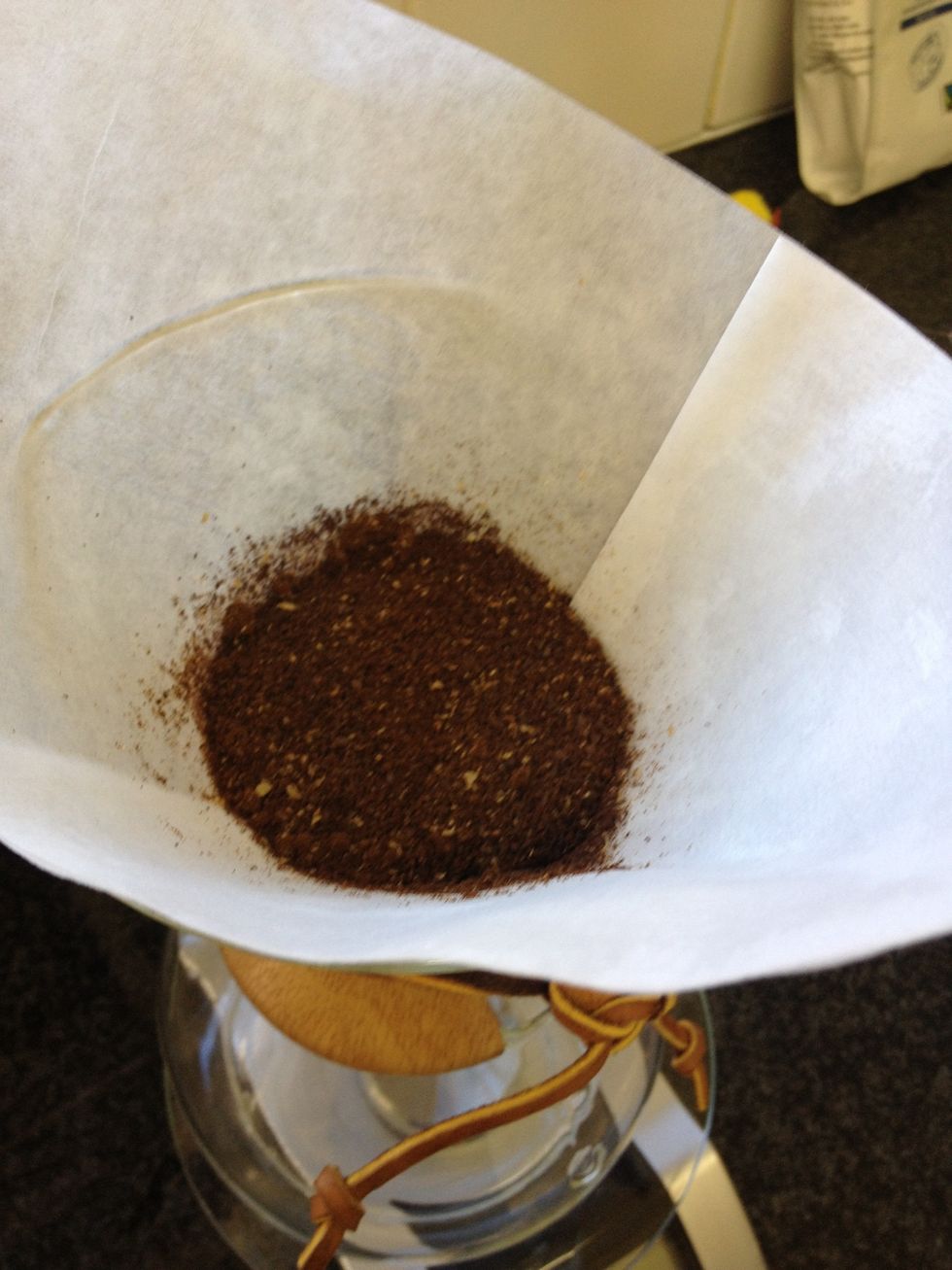 Add the coffee grounds to the rinsed filter and settle by gently shaking until grounds are level.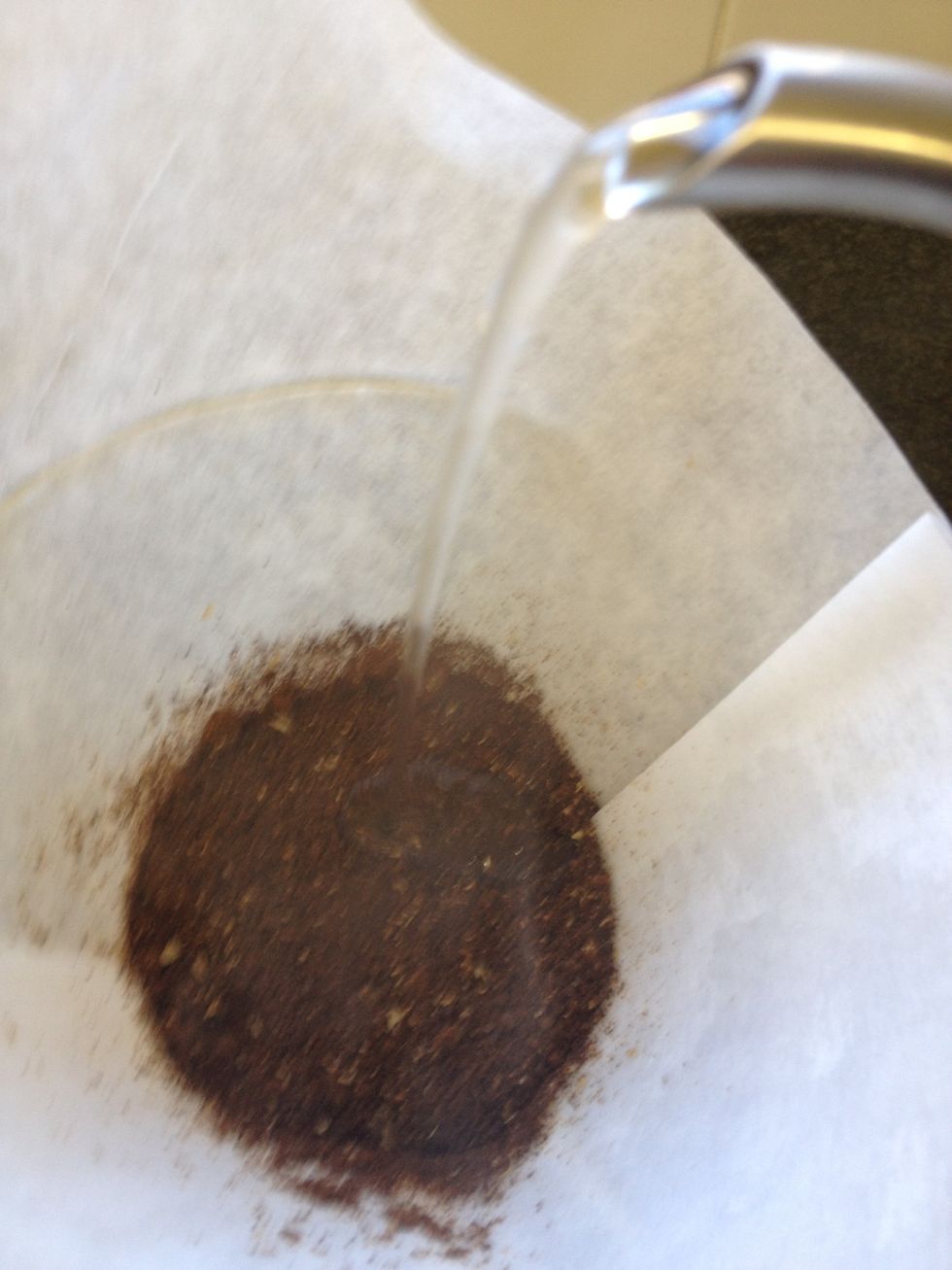 Slowly add 60g of the 90 deg C water to the grounds. This will start the bloom which is essential for a full flavoured cup.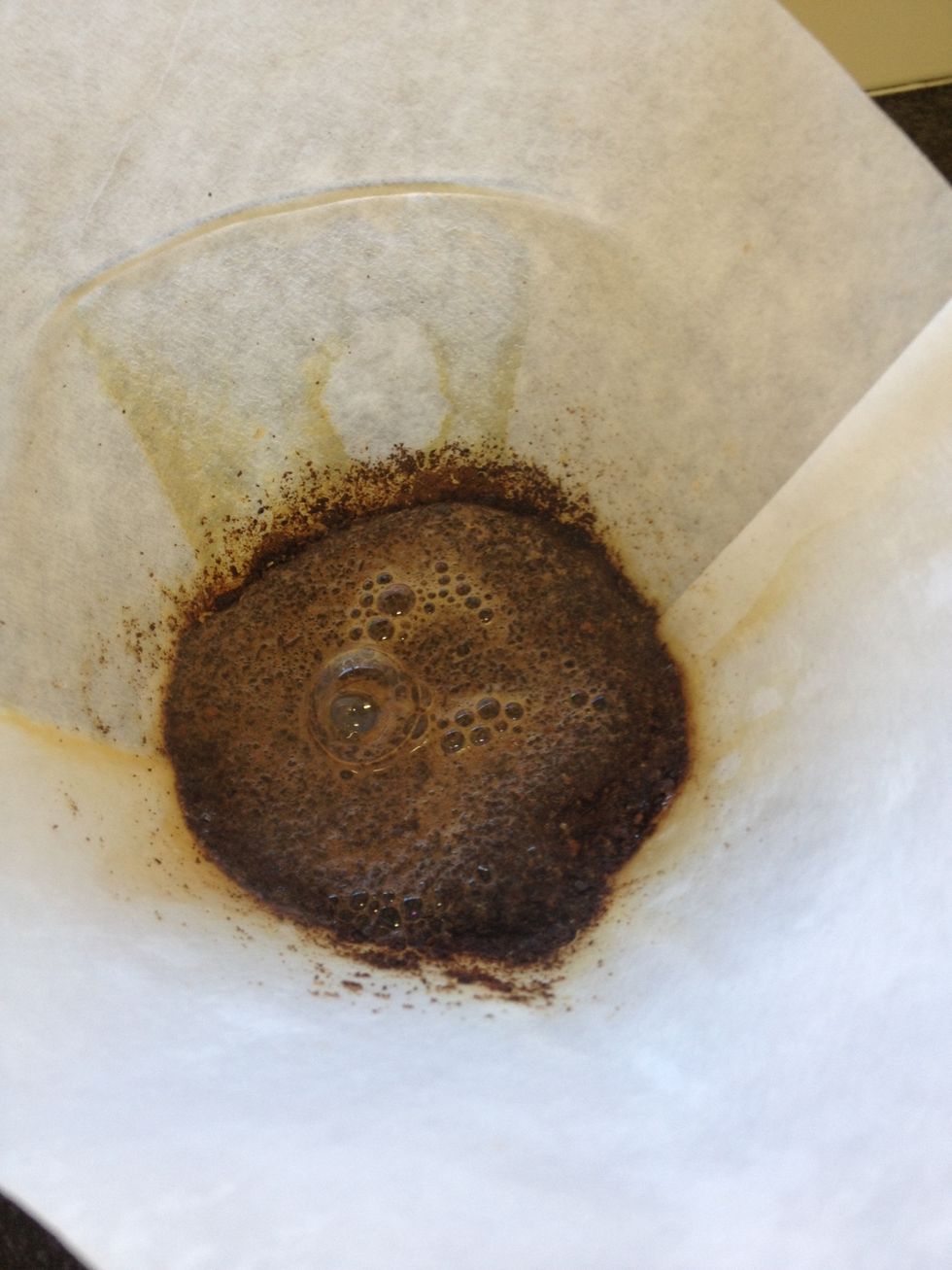 The bloom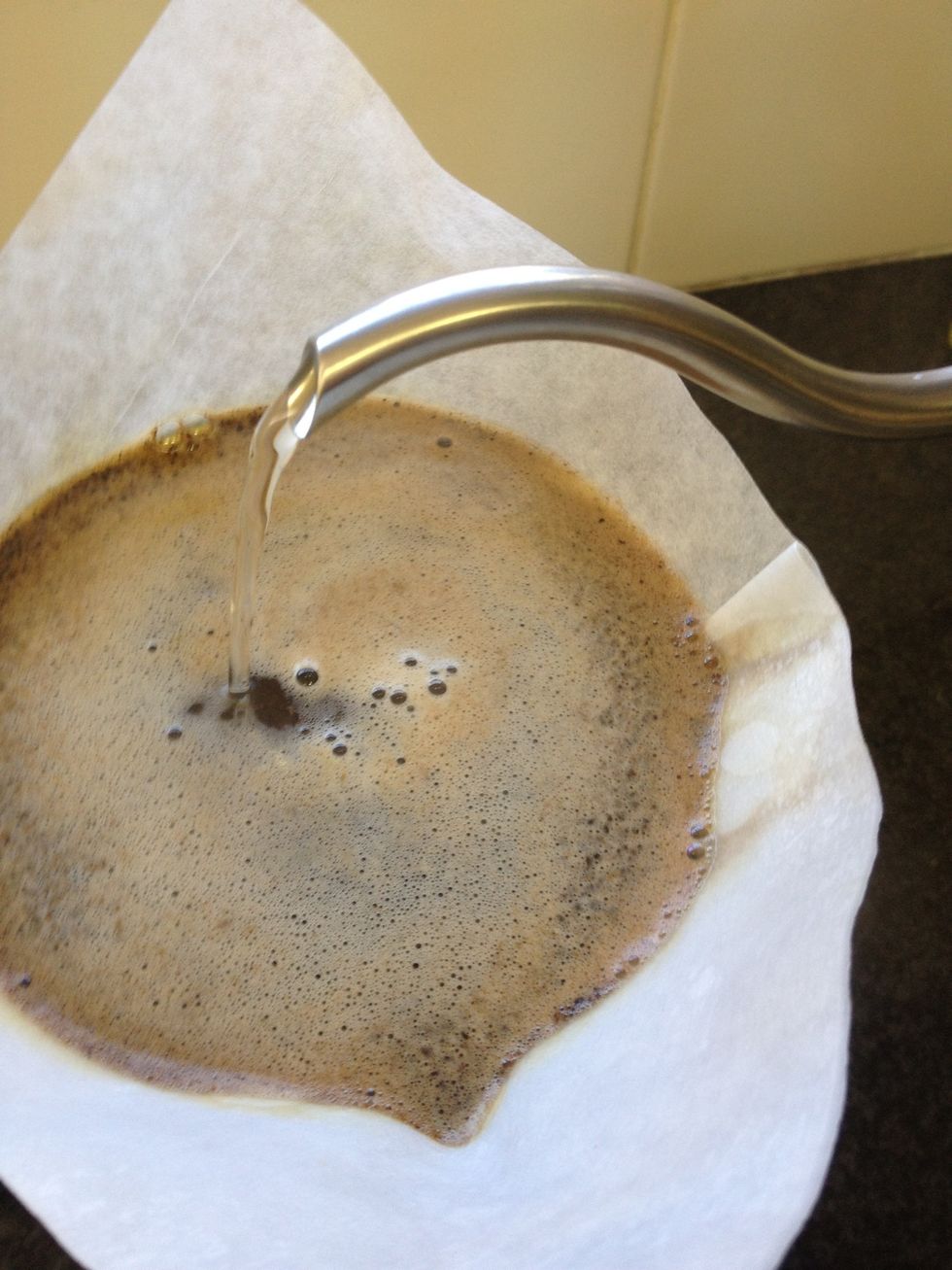 Near the end of the pour, pour slowly in the middle of the brew until you reach the final brew weight of 640g.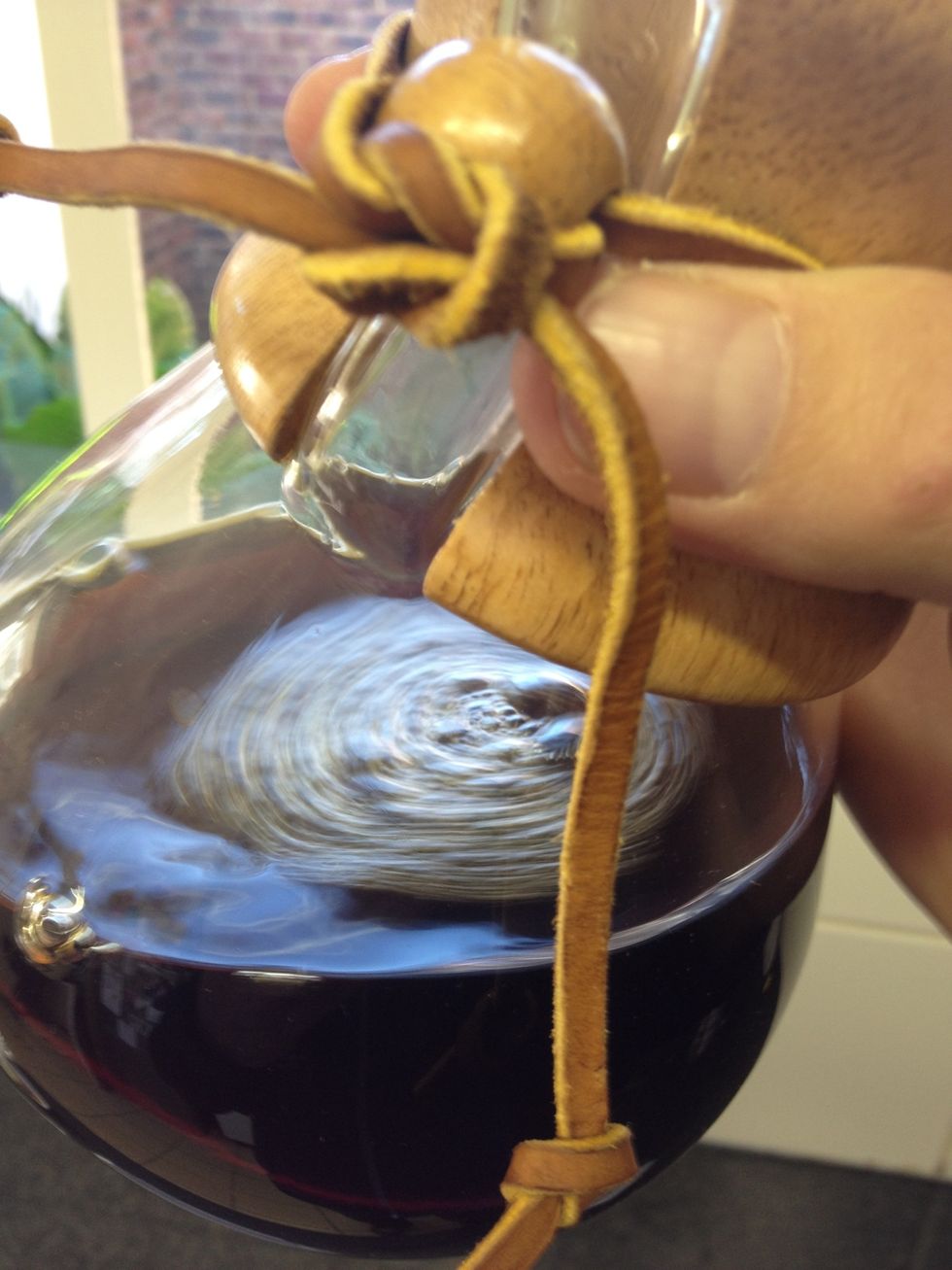 Swirl, hold up to the light and admire the clarity of your Chemex brew. Anticipate the smooth, round flavour you are about to enjoy.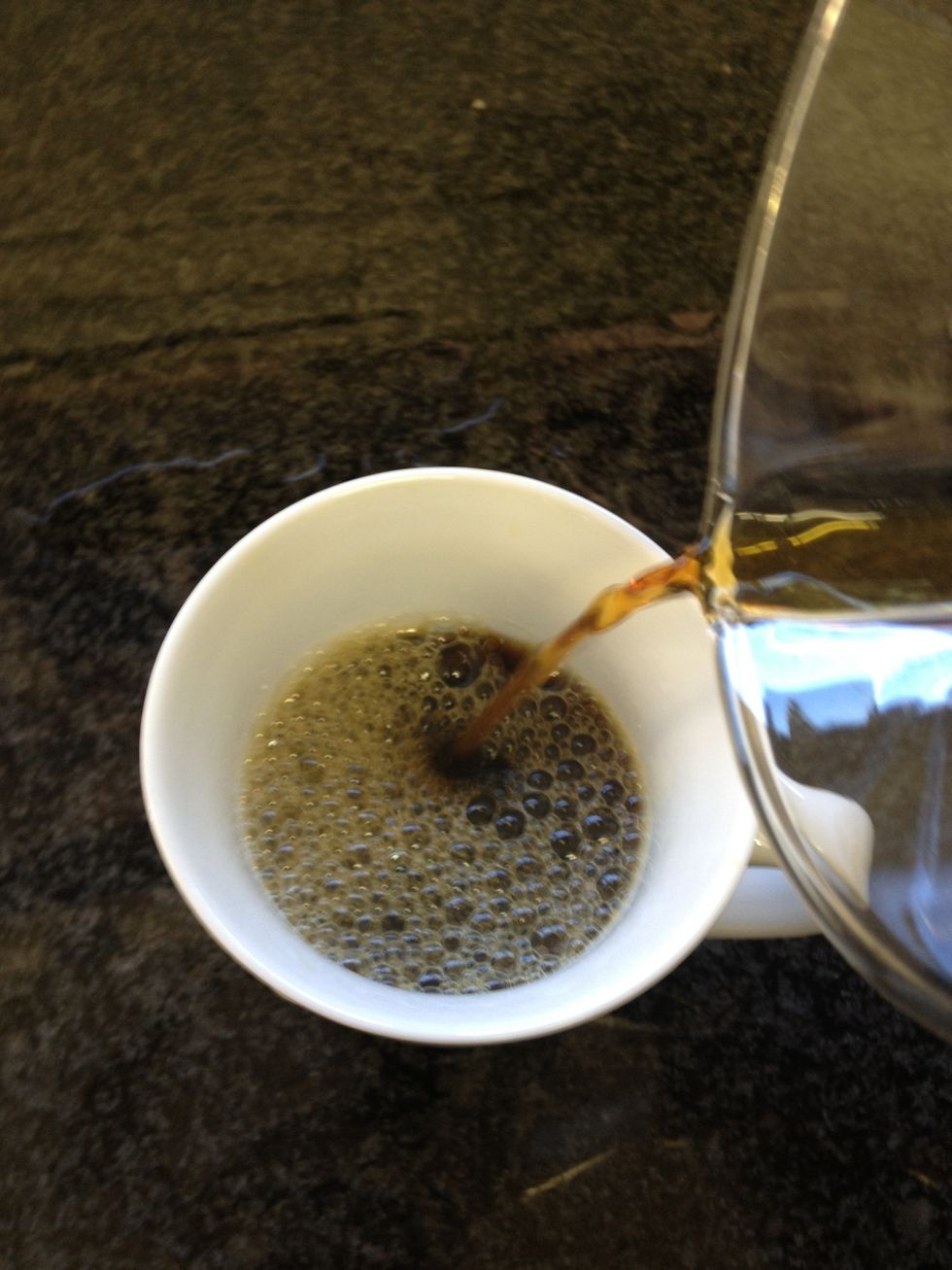 Pour into a heated cup.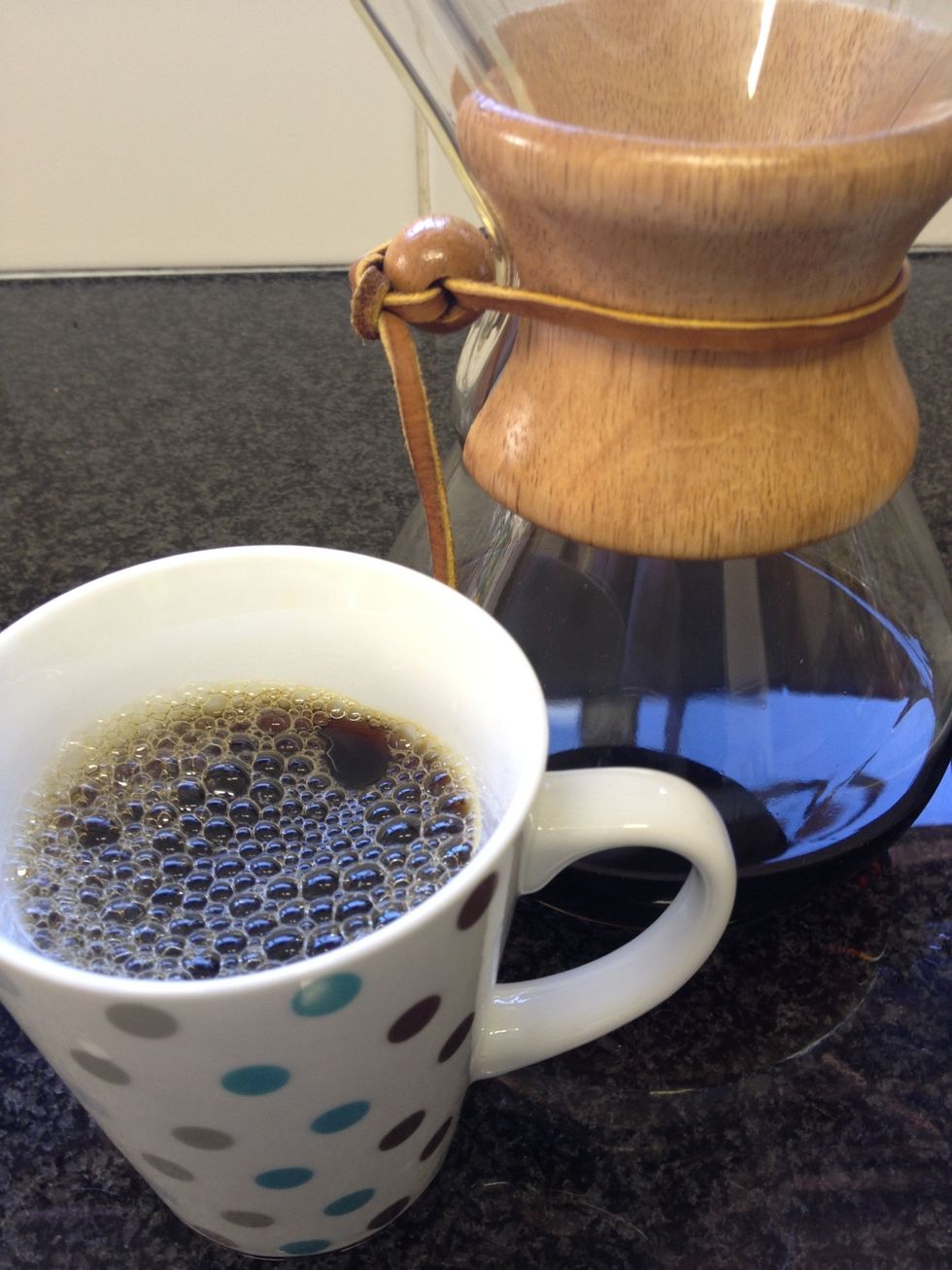 Enjoy. Mmm.
40.0g Fresh, course ground, good quality fair trade coffee
1.0 Burr Grinder
1.0 Chemex drip coffee pot
1.0 Hario pouring kettle
640.0g Water at approx. 90 deg Celcius
1.0 Chemex Filter
1.0 Digital scale
1.0 Timer