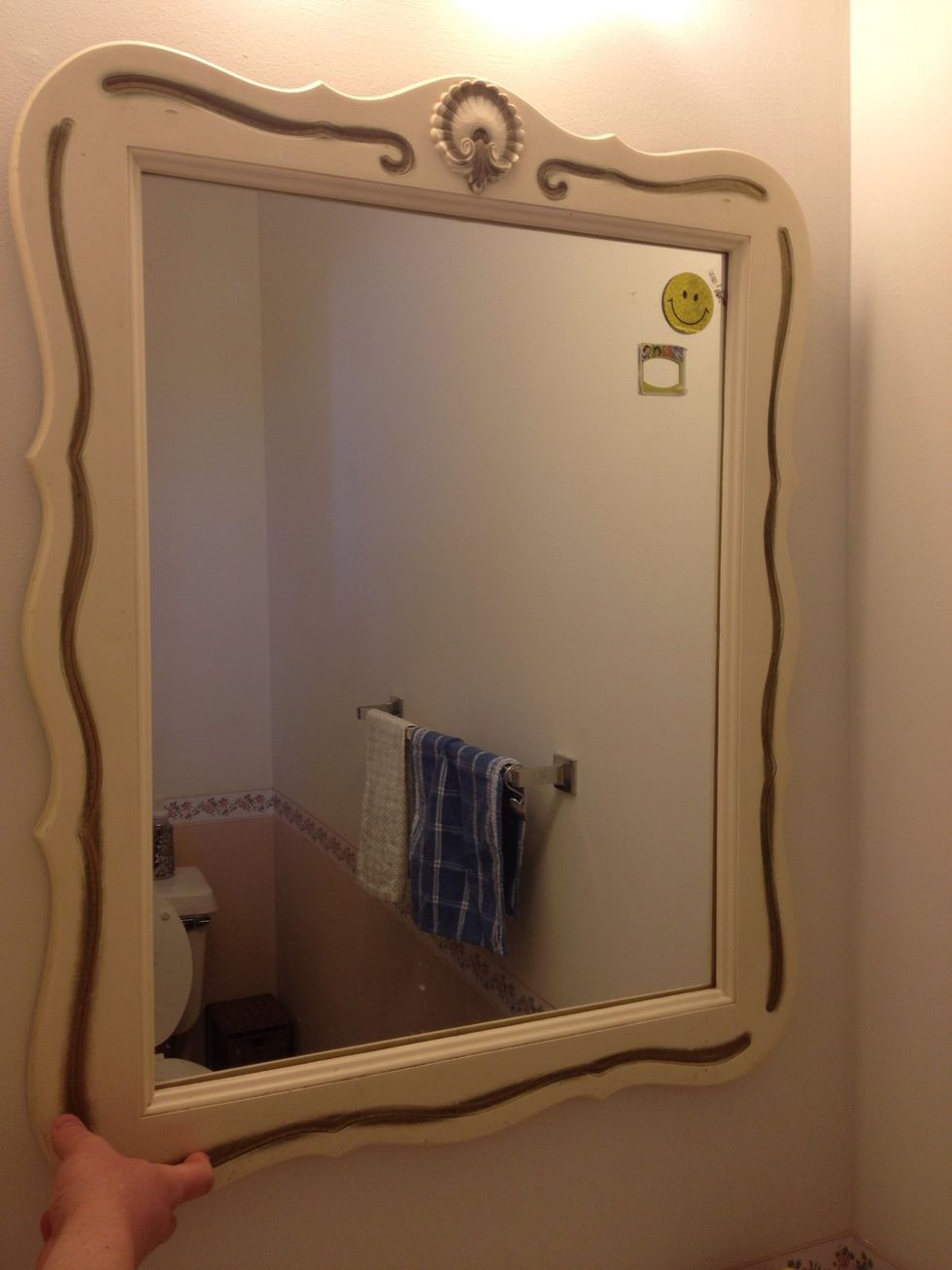 This old mirror went with my aunts dresser when she was a kid. I've used it most of my life at my parents and now that I'm married its been in our bathroom for 6 years!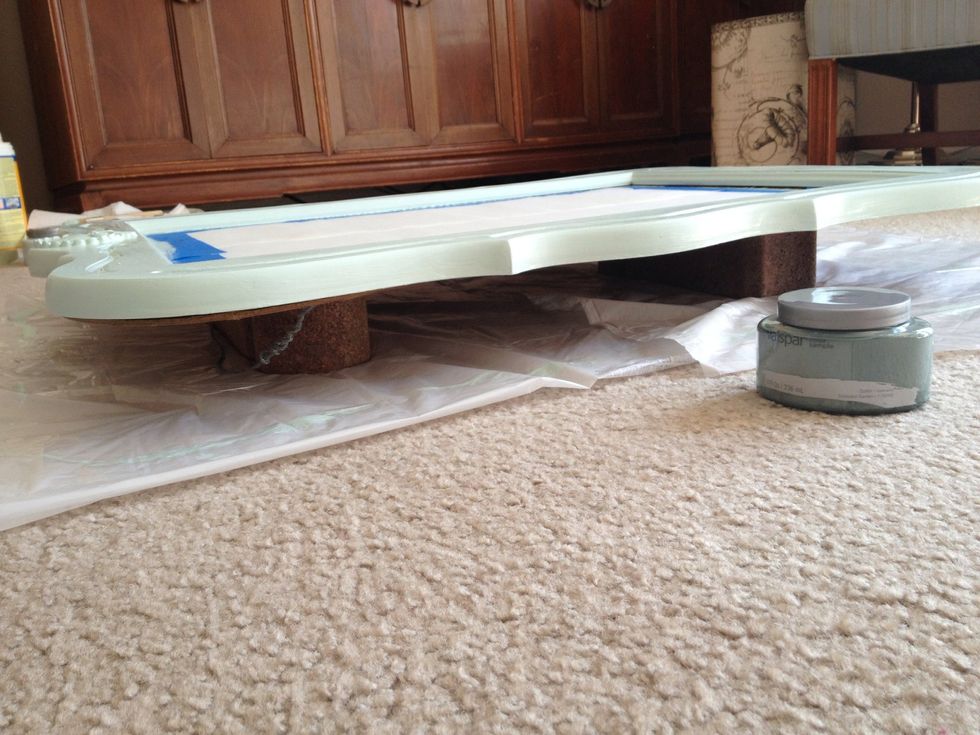 First, put down some plastic. Trash bags worked for me. Then put some bricks or wood underneath so the plastic didn't stick to it when it dries. ( I forgot this step until the end if the 1st coat. )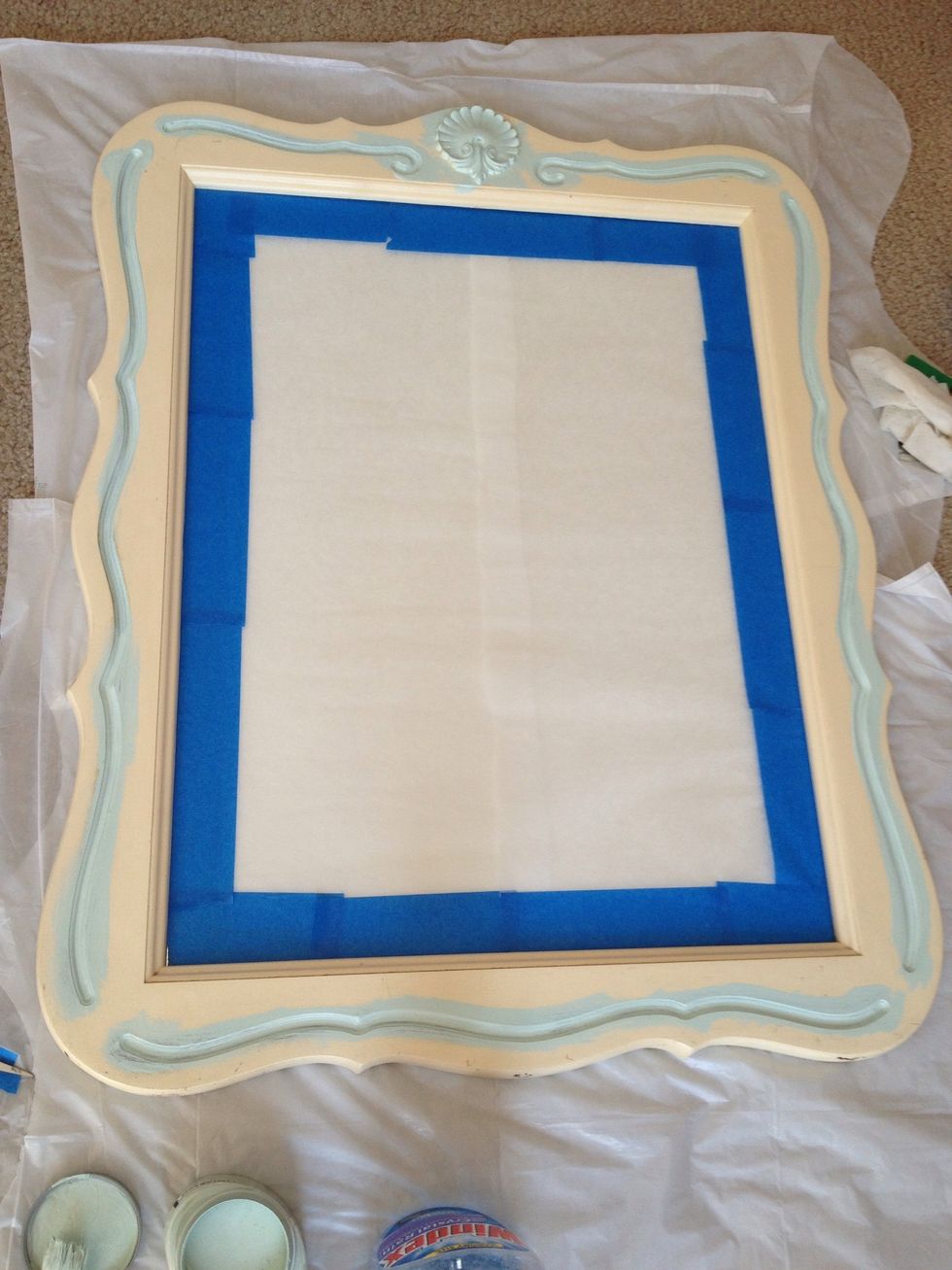 Use painters tape around the edges. I used tracing paper (or newspaper) in the middle. The lines were filled with a dark gold. I started painting that so it could have the most coats.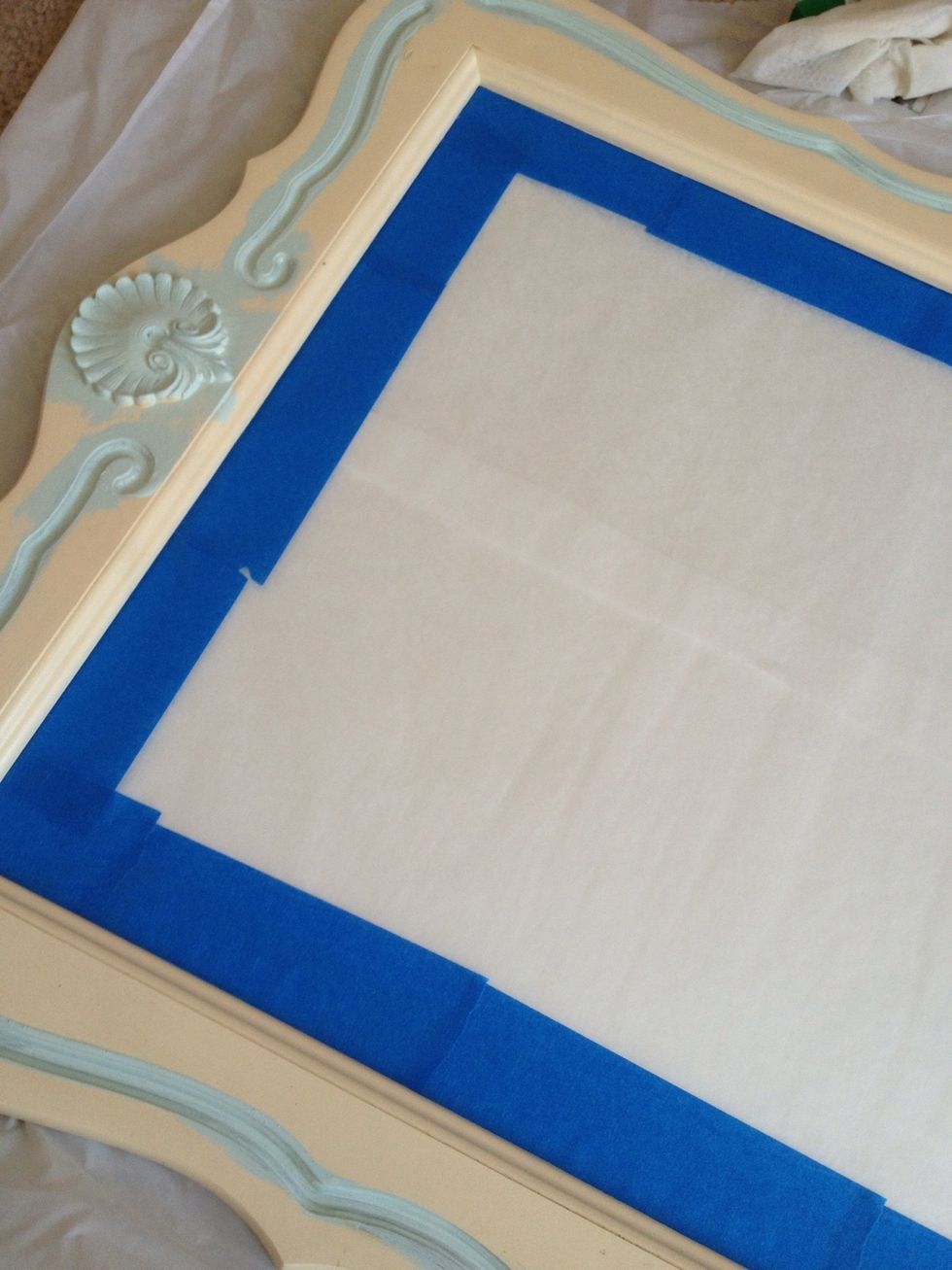 Tuck the tape under the lip of the wood if you can. Or put paper there and tape it. Use a razor blade to remove any paint or glue from tape later.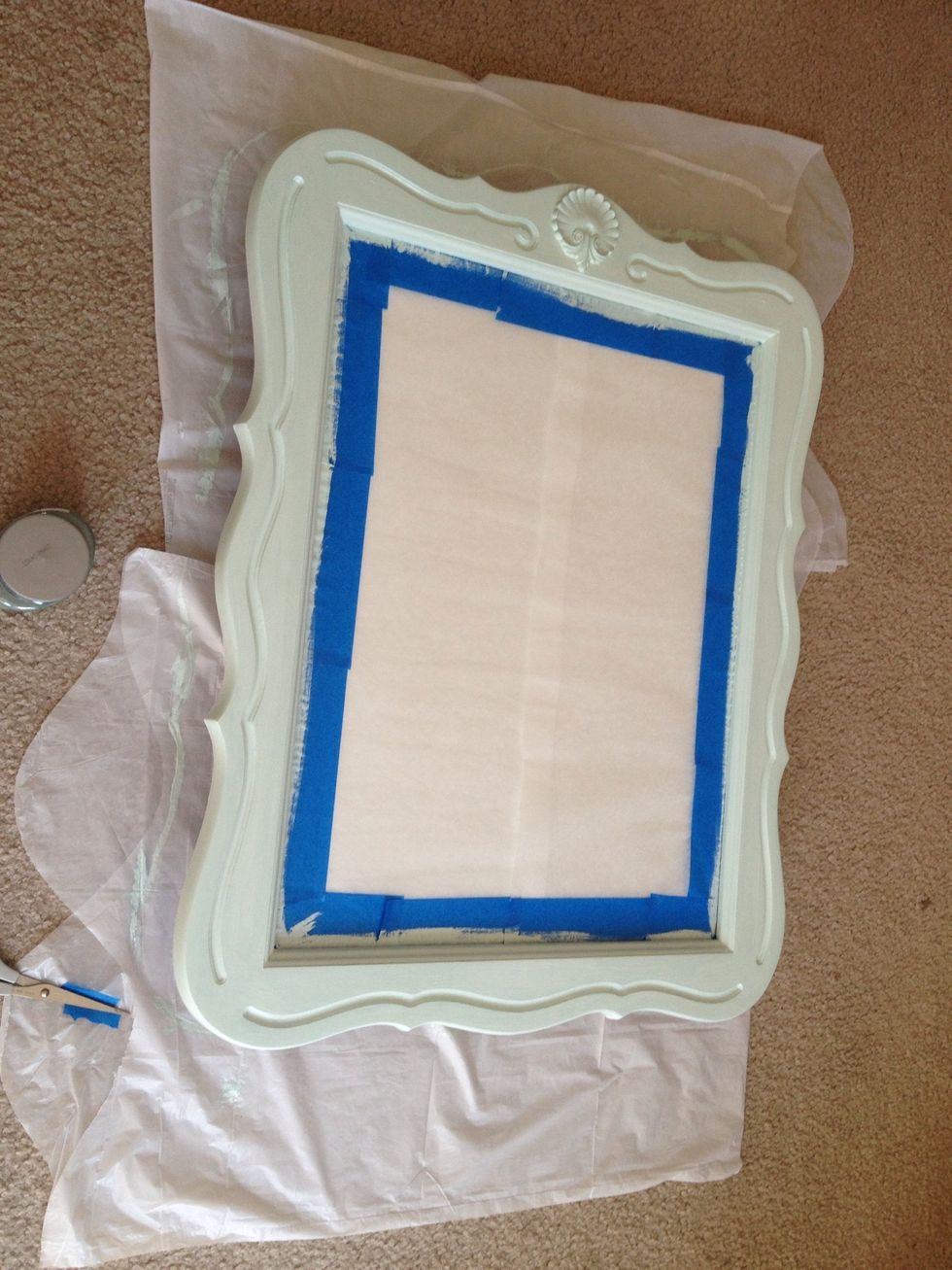 Paint the whole thing. Let it dry completely before the 2nd coat. You may need 3 coats.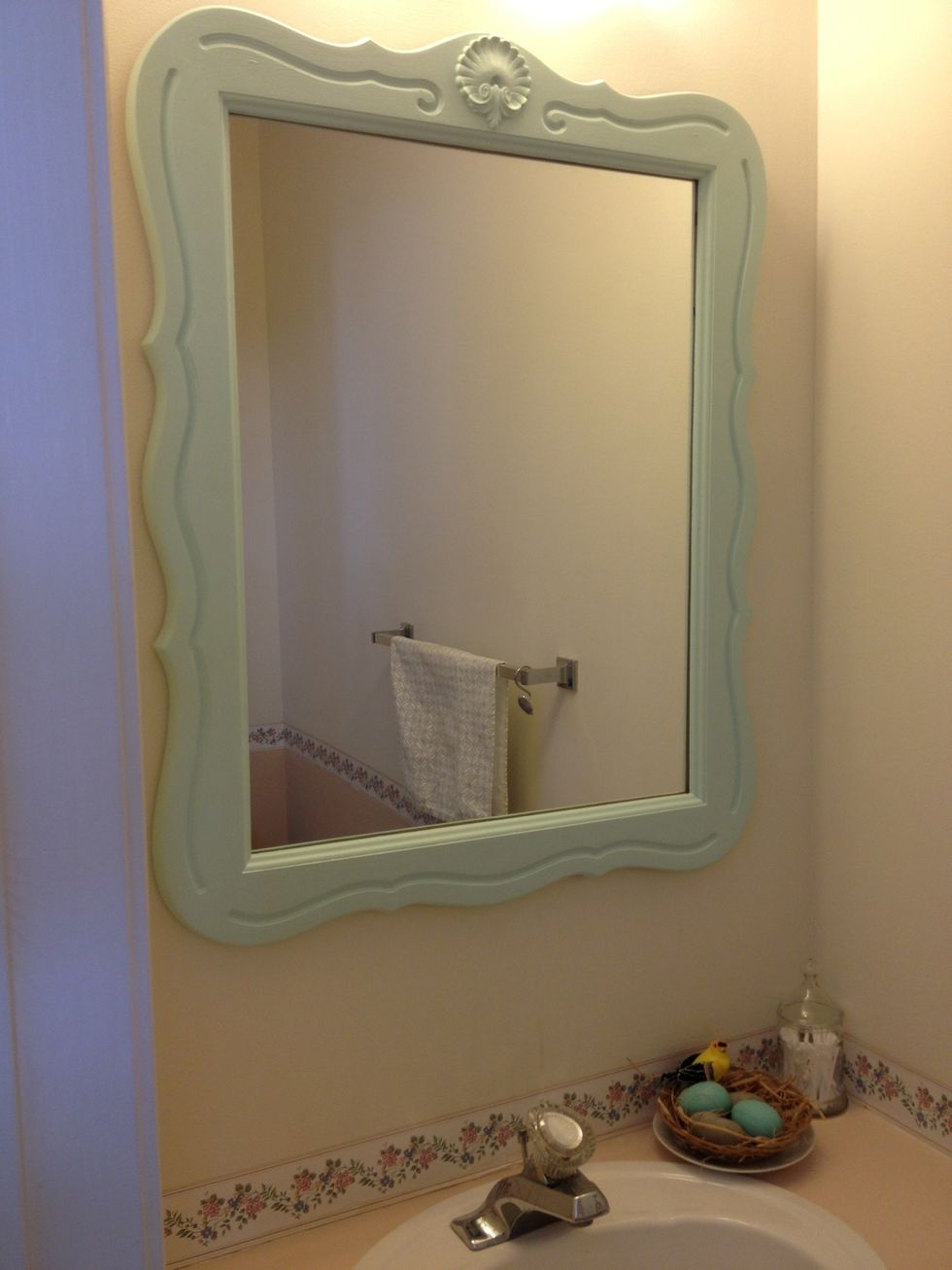 Done! So much better! This took very little paint. I used a $2 paint sample.
Paint
Paint brush
Painters tape
Trash bags