Braise Short Ribs With Red Wine (Boneless)
10
If you have a large Dutch oven - great! If not, any large oven safe pot will do. Preheat your oven to 350 degrees. This recipe need 2-2.5 hours of cooking time so plan ahead. About 3 hours total.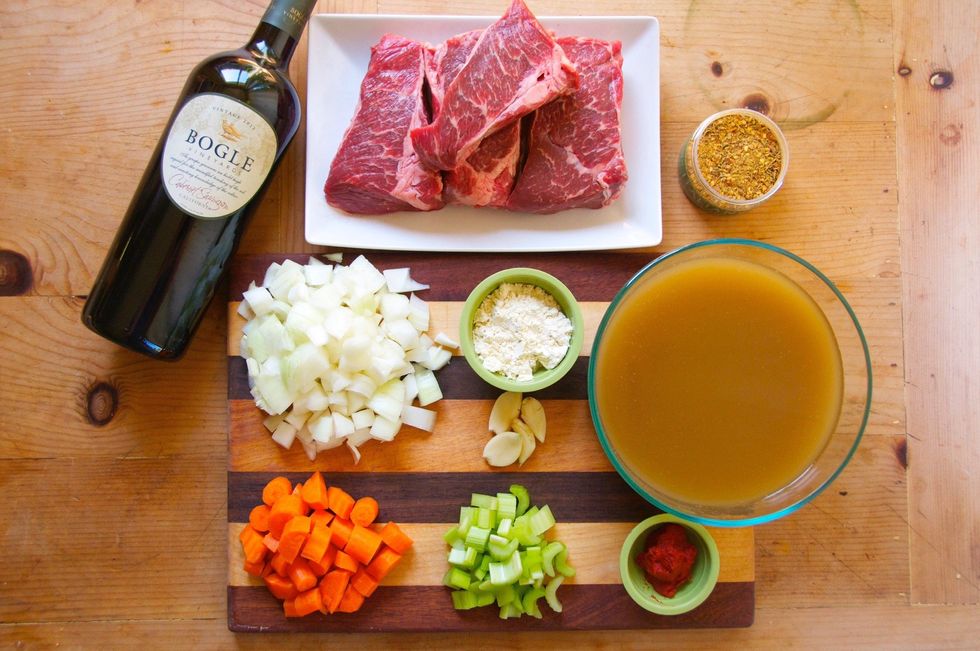 This is all you need. If you're cooking for more than 2-3 people, just double the recipe. You can get the Italiano Pronto seasoning @ www.worldseasonings.com. Use the code "snapguide" to save 25%.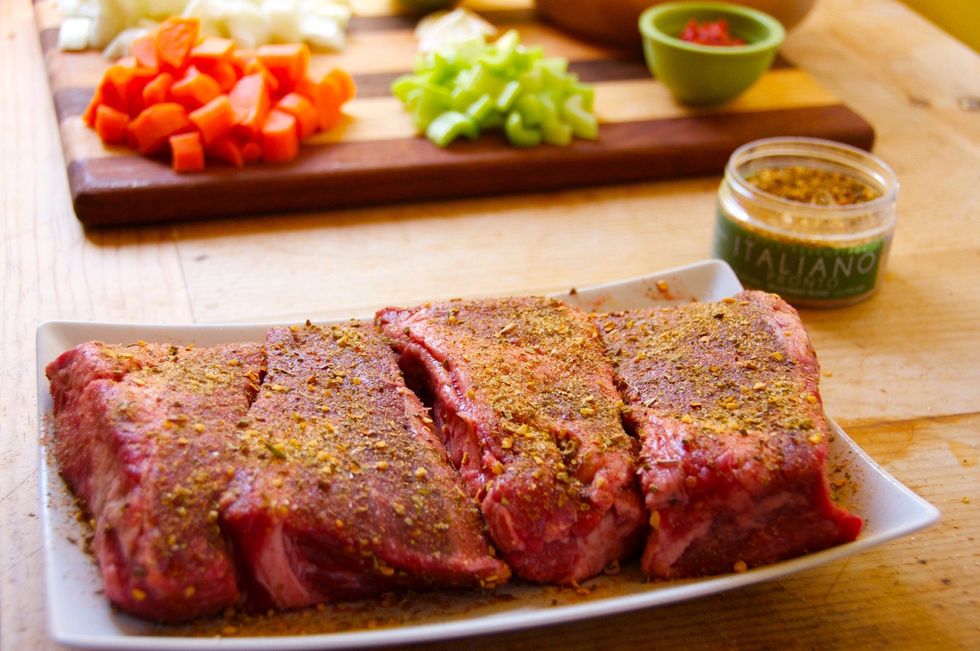 Season the meat with 1 TBSP Italiano Pronto. Rub into the meat and let sit for 15 minutes or so. Use the time to chop the onion, carrots and celery.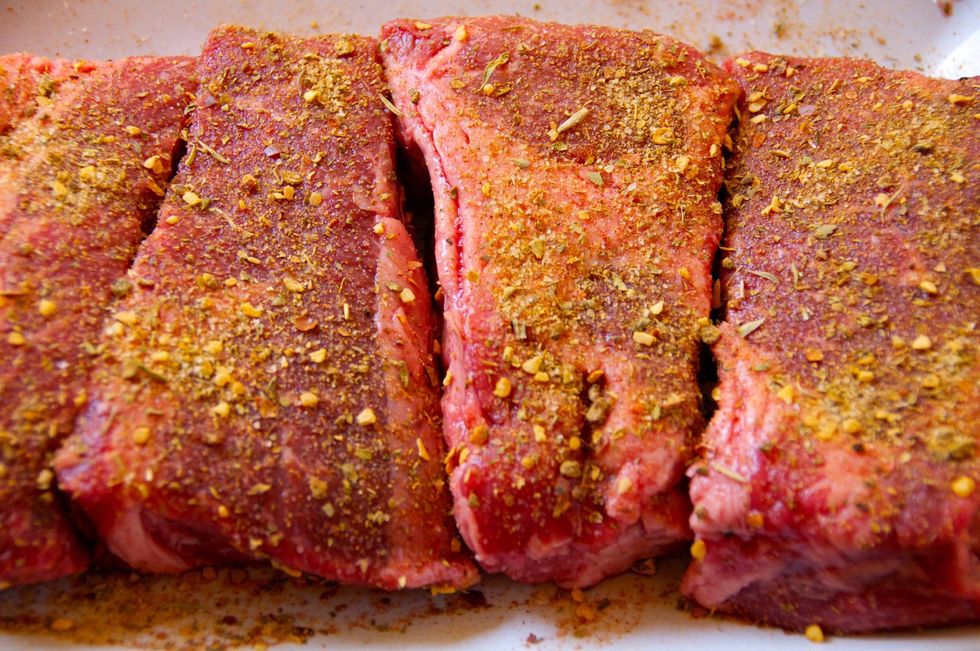 Yum...this is making me hungry already! I wish I had leftovers of this dish to eat right now. You can season the meat the night before if you have time. It will only get better...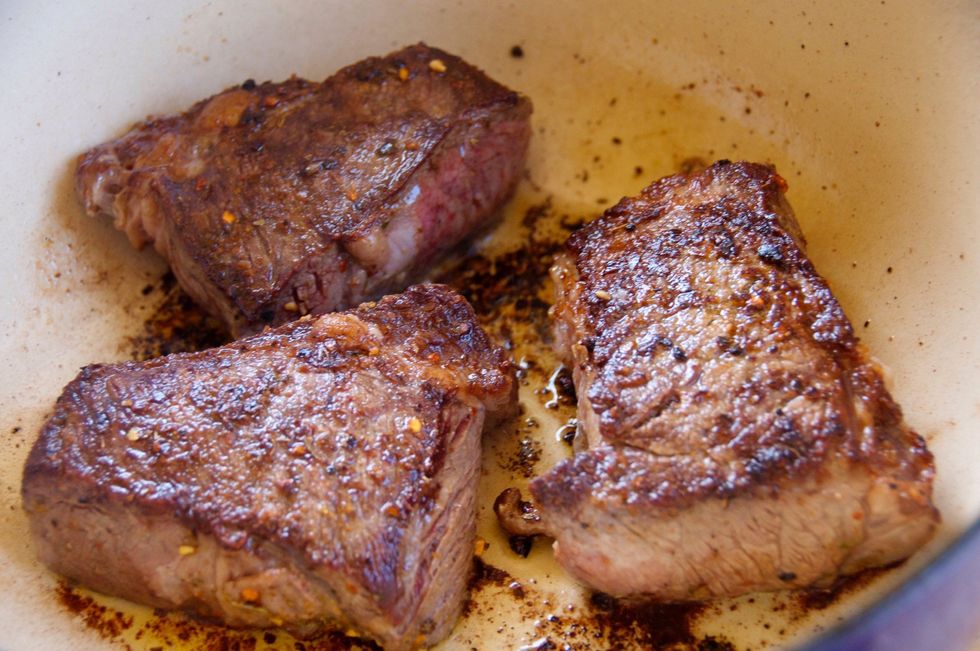 Add 2 TBSP of olive oil to your dutch oven and place over high heat. Make sure the oil is hot enough to hear a sizzle when you brown the rib meat. Cook 3-5 minutes per side until well browned...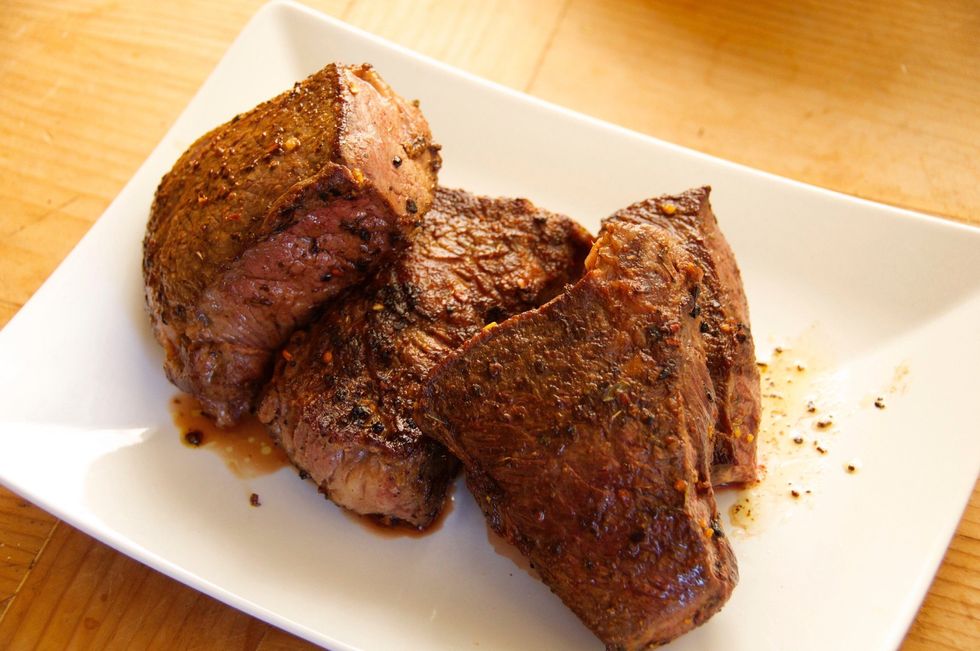 Remove the meat and place on a plate. Make sure to save all the juice that will run off the meat so you can add it back to the pot when you add the meat again.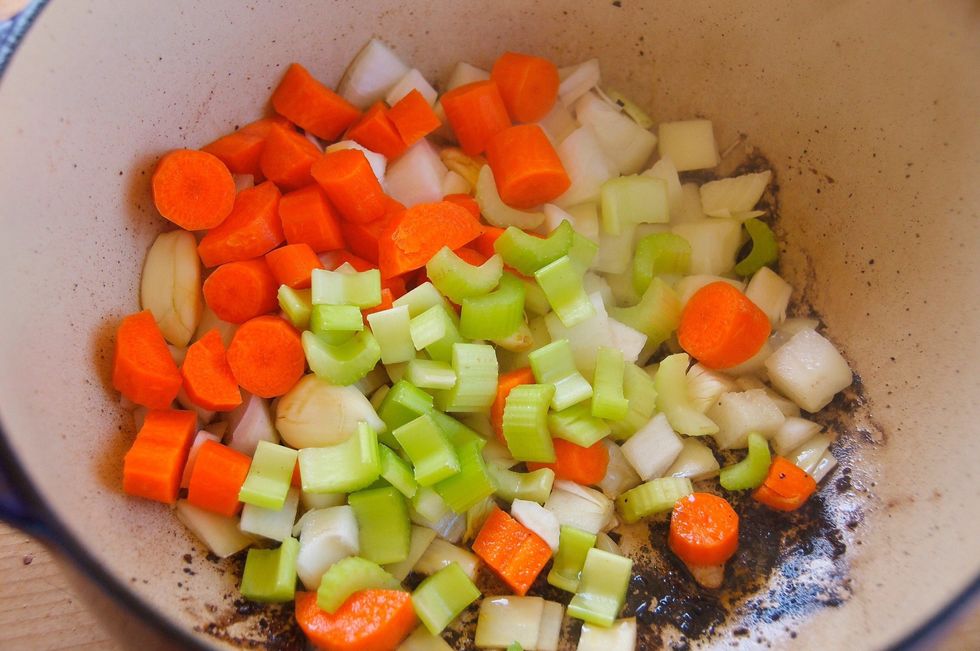 Add the aromatics and 1 tsp Italiano Pronto seasoning to the pot and cook over medium-high heat until the onions are translucent, 8-10 minutes. Make sure to scrape the bottom of the pot too.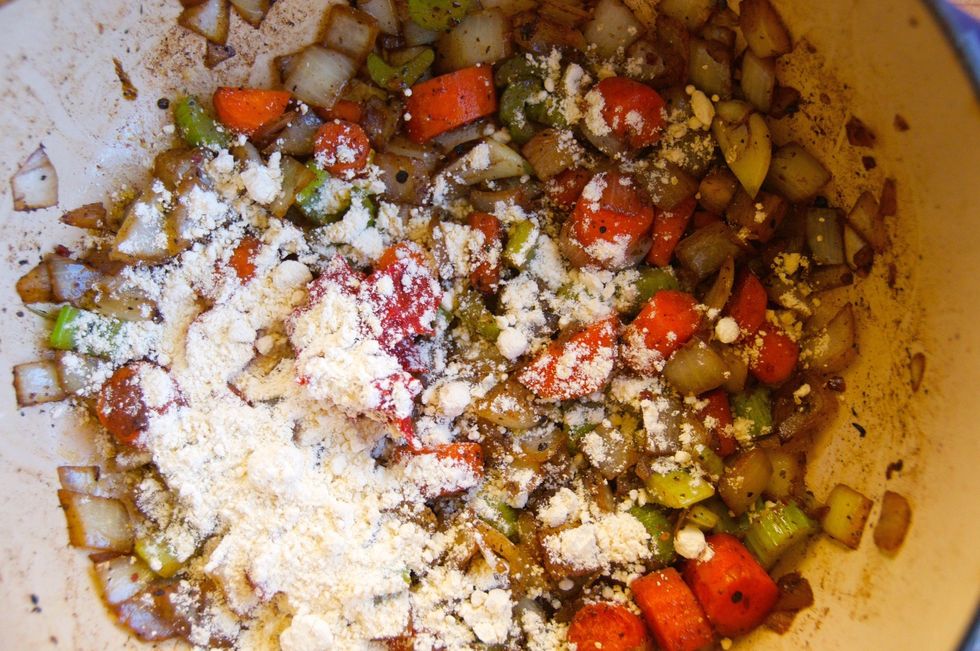 After the onions are translucent, add the tomato paste and flour. Mix well and cook down for another 5 minutes to deepen the color and flavor of the tomato paste.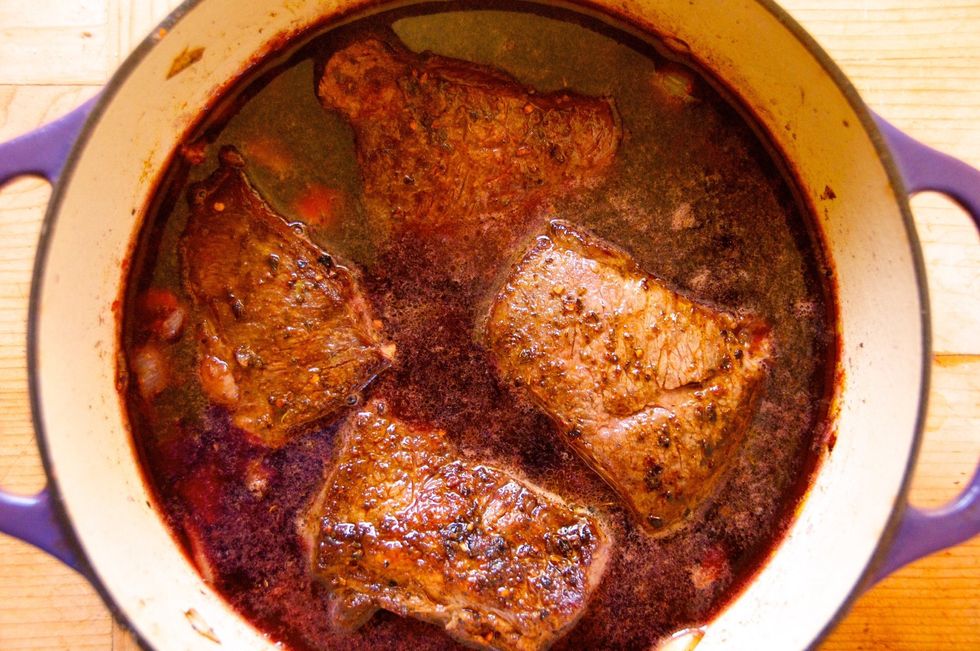 Add the entire bottle of wine, the broth and put the ribs back in the pot. Bring to a boil, then reduce heat to medium and cook down the wine by 50% - about 25 minutes. Place in oven for 2.5 hours.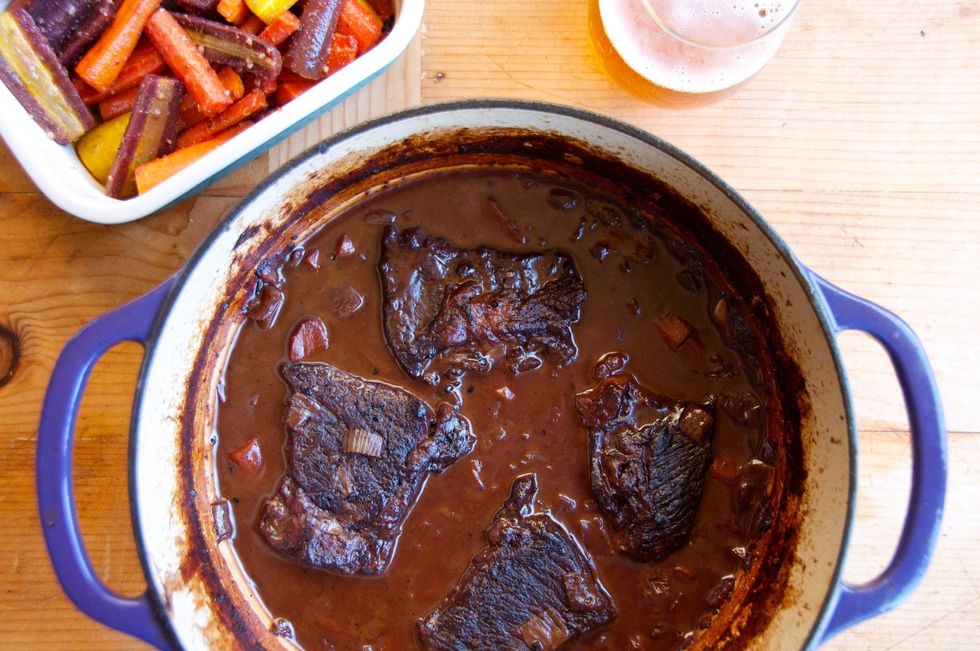 Remove from your oven and take a pair of tongs and pull on the meat. It should just pull apart. If not, cook for another 20 mins or so. You can remove the meat and strain the gravy, or not. I didnt.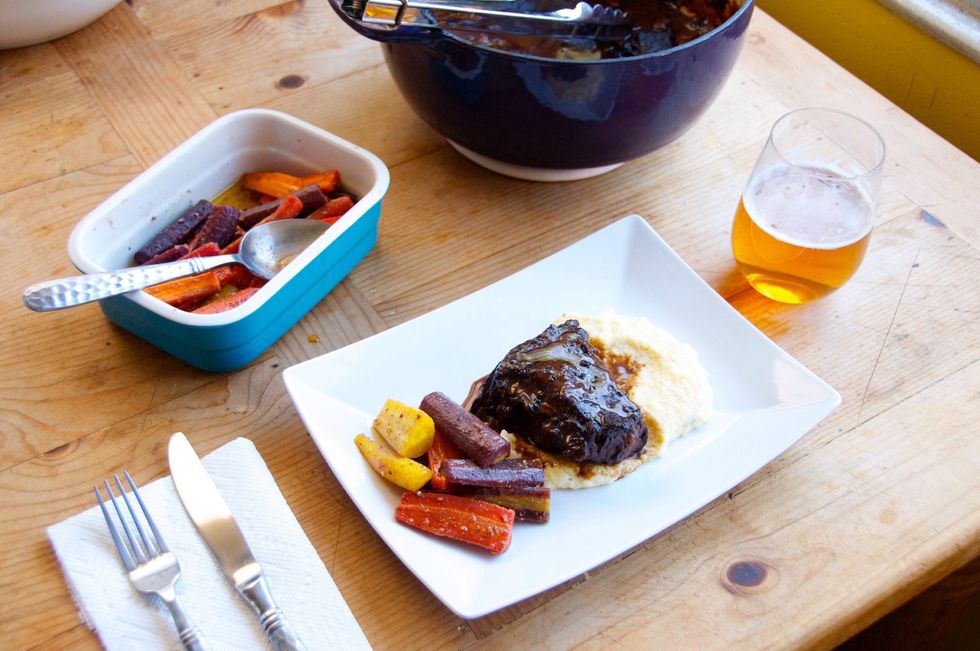 While this was cooking I roasted some rainbow carrots and made a creamy polenta with ricotta and parmesan. See our other 2 guides for the recipes. Plate the ribs with the polenta and carrots. Enjoy!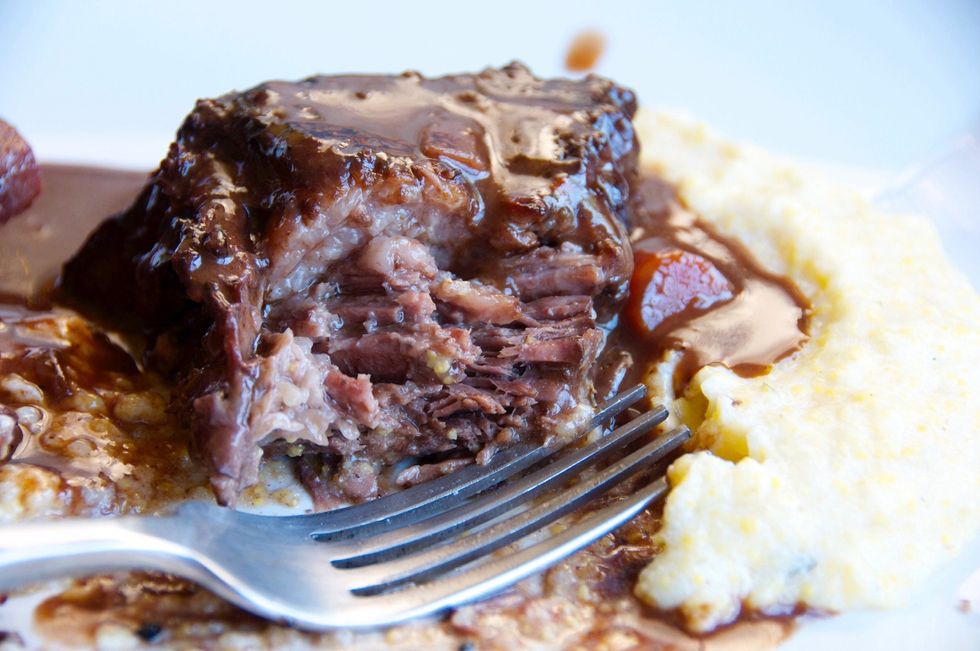 Yum...tender, juicy, amazing, GOODNESS! This is one of those dishes that you wish never ends. You'll savor every bite and hesitate to take the last little morsel off your plate and into your mouth...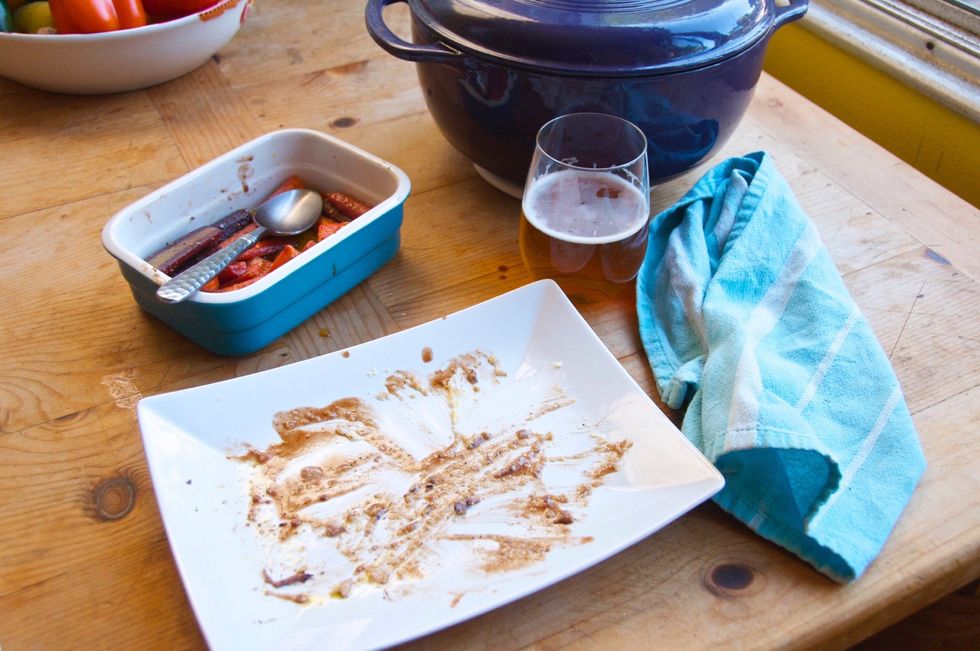 If I had some bread I would have soaked up every bit left over on my plate. If you make this recipe, please let me know what you think of it. This is seriously one of the best dishes I ever made!
5.0tsp Italiano Pronto Seasoning Blend
3.0lb Short ribs with or without bone
1.0 Large yellow onion, roughly chopped
3.0 Medium carrots, peeled and roughly chopped
2.0 Celery stalks, roughly chopped
4.0 Garlic cloves, peeled
1.0Tbsp Tomato paste
1/2Tbsp Flour (or gluten free flour)
4.0c Low sodium beef broth
1.0 Red wine bottle - Cabernet Sauvignon or similar
2.0Tbsp Olive oil
World Seasonings
World Seasonings offers 9 amazing gluten free, kosher and all-natural seasoning blends that will make breakfast, lunch and dinner extraordinary.
San Diego, CA - everywhere