Put all of your hair up into a pony tail.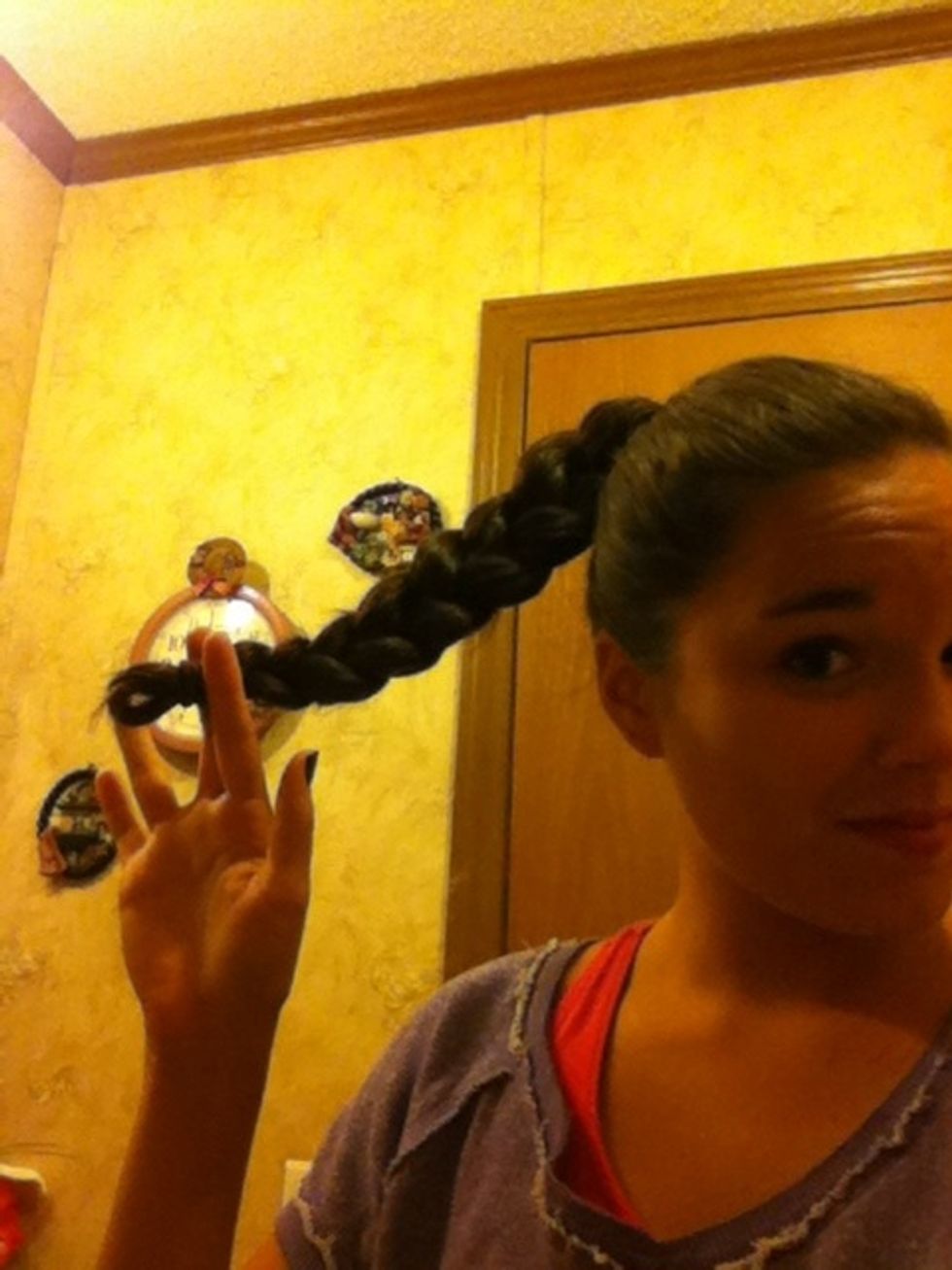 So the next step is to braid you pony. You can do a three strand or a fishtail it's whatever you like. I suggest making a loop at the end so you don't have to worry about trying to tuck it all in.
I also appologize about my hair. This is my second day hair so it's a little on the frizzy side!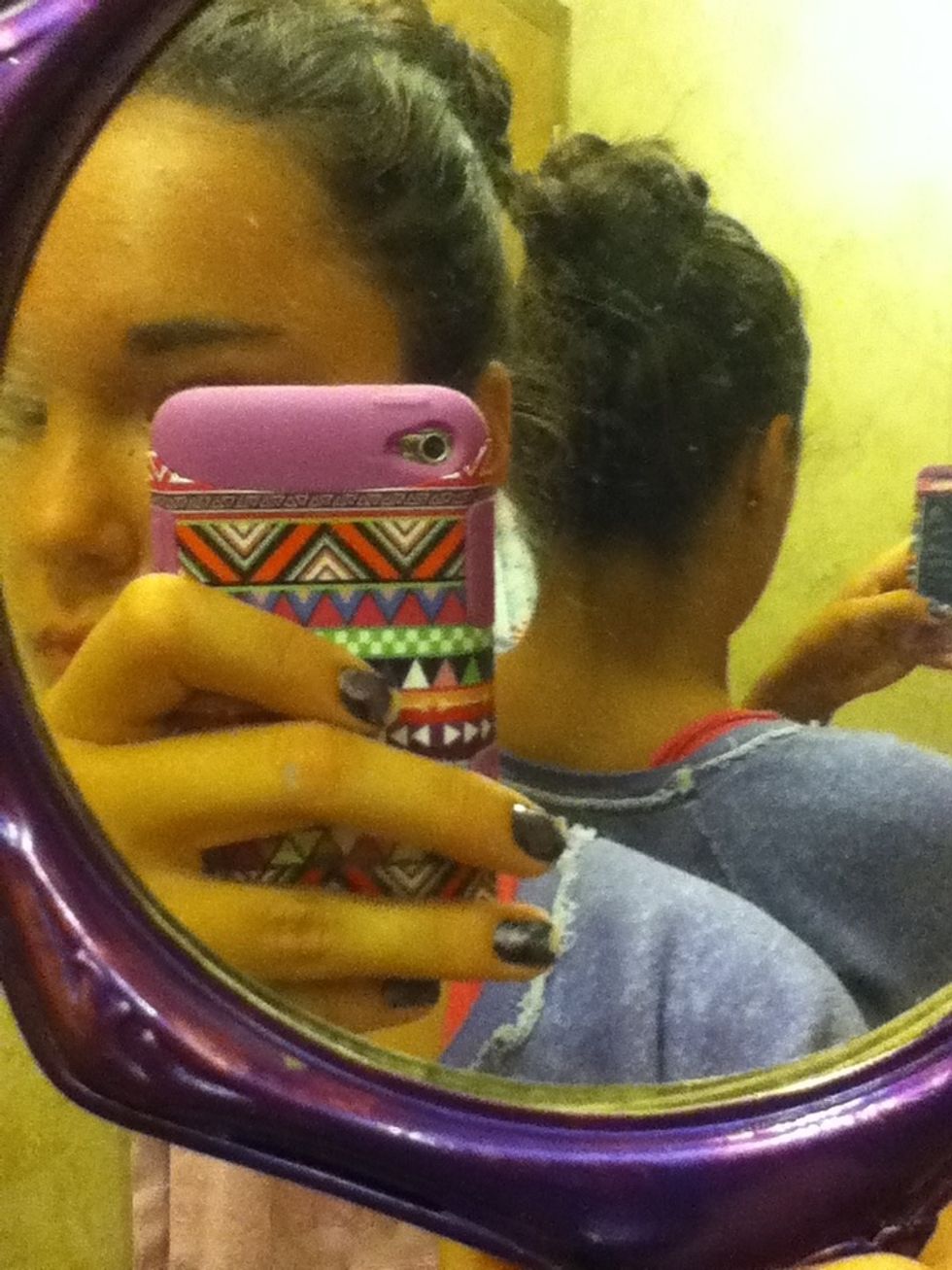 I'm not sure if you can fully tell but it is a braided bun.(JUST CLICK THE PICTURE) So the last thing I did was that I just wrapped it around my pony just like a regular bun.
So here is the requested braided bun. If anyone wants me to do any type of hair or nail art tutorial or anything, you can just message me through my profile page.
Follow me to see my guides and subscribe!!! Have a majically delicious day guys!!! 🍀
Lacoda Owens
Hey I'm Lacoda!! I do nails and hair! Follow me to see my upcoming and later guides!! Message me to request anything!