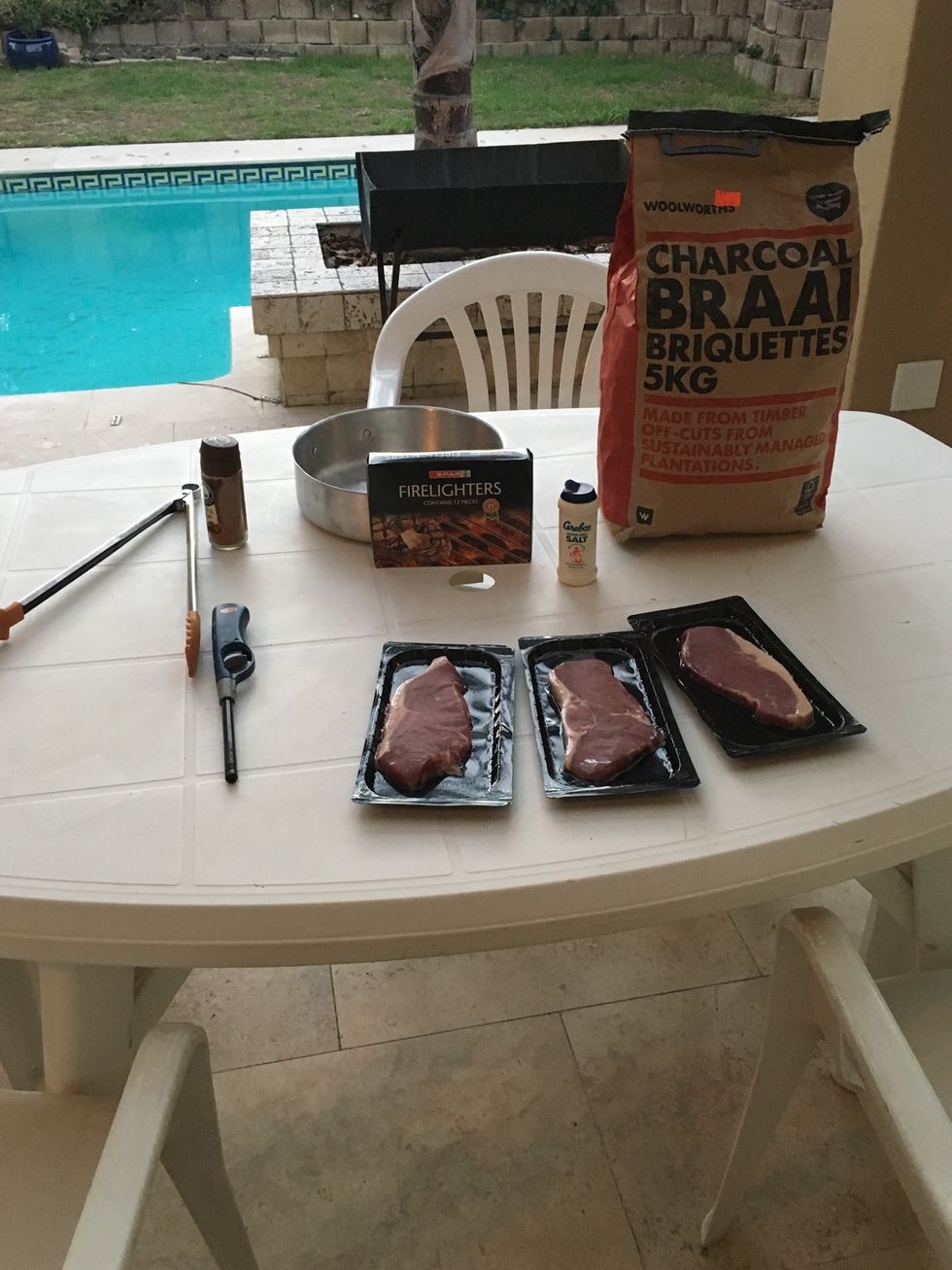 For this masterpiece you will need steak, tongs, a braai, salt, steak and chops spice, charcoal, fire lighters, lighter, a silver pan and a South African Braai master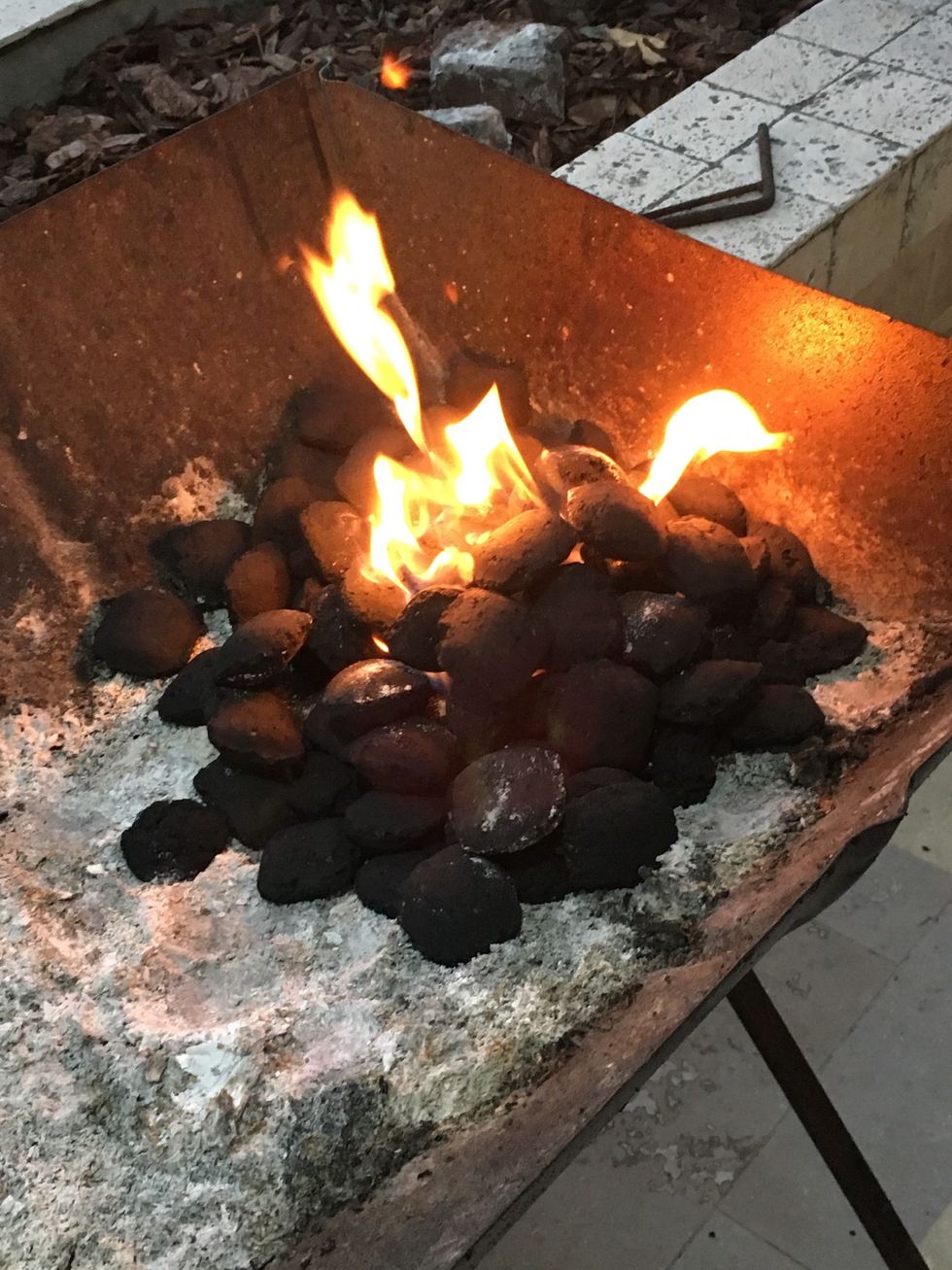 Light the fire and let it burn for 45 minutes to 1 hour,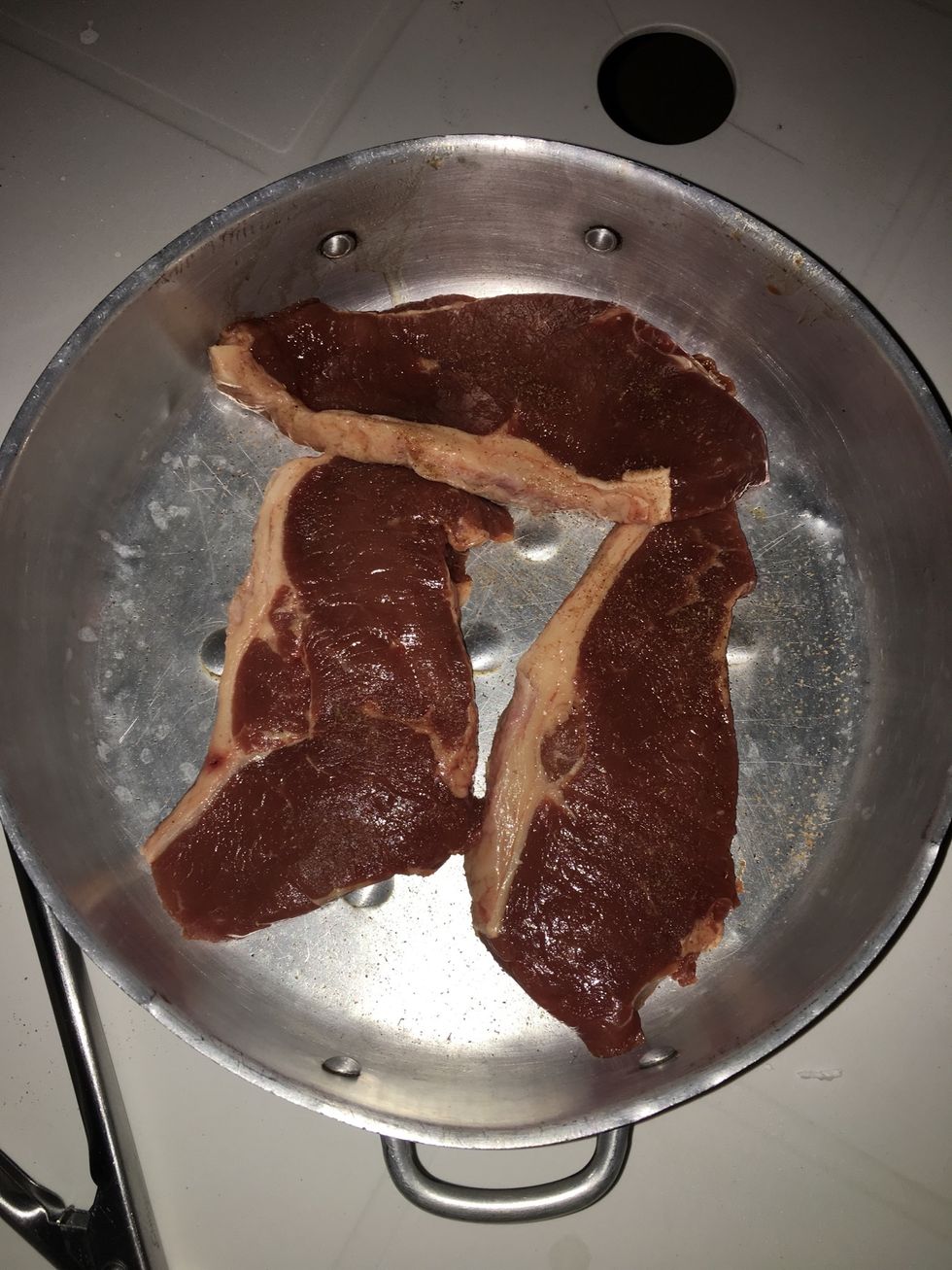 Have your steak ready in a silver pan.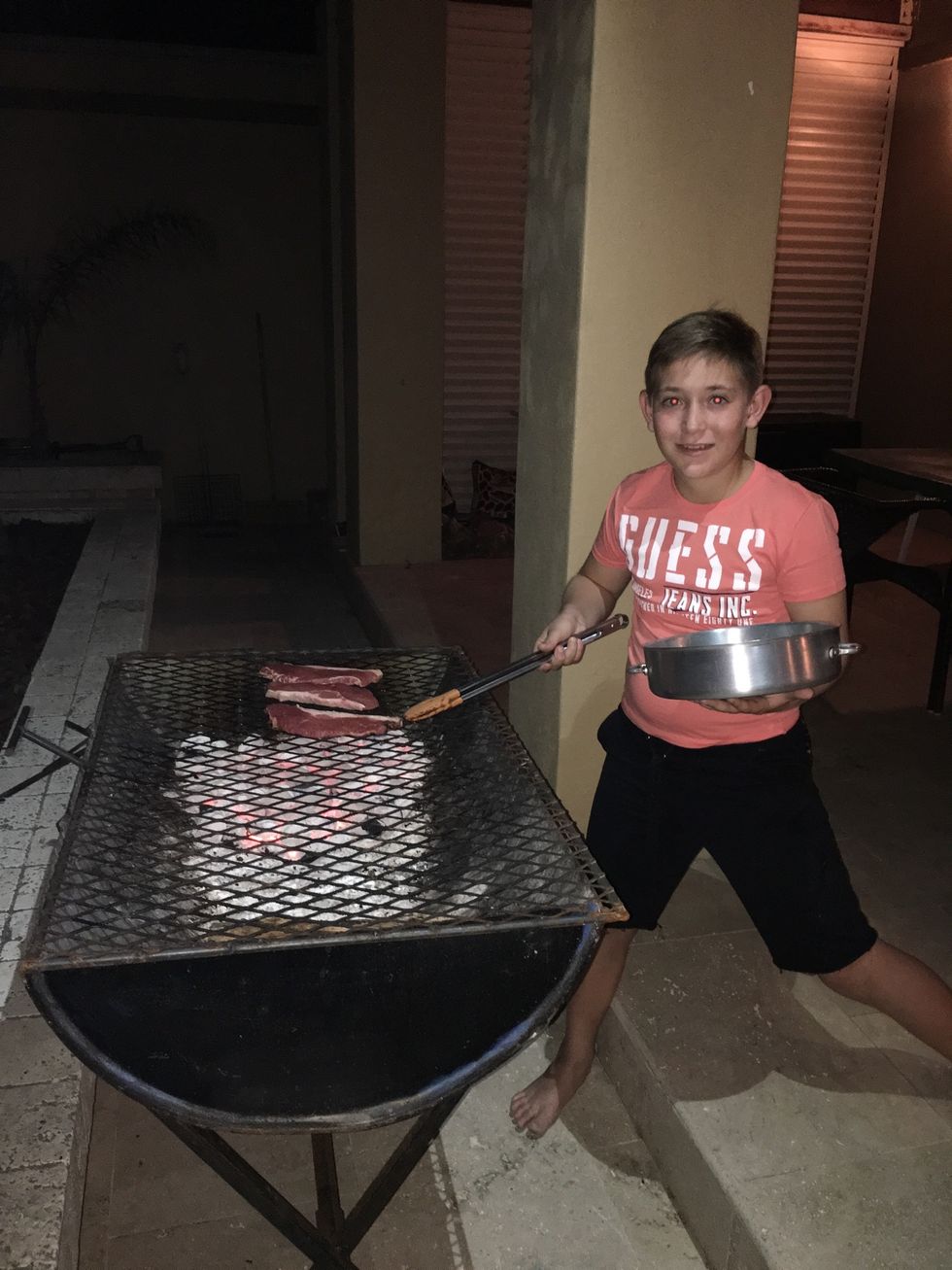 Put the steak on the braai.
Let the steak cook on one side for 5-6 minutes.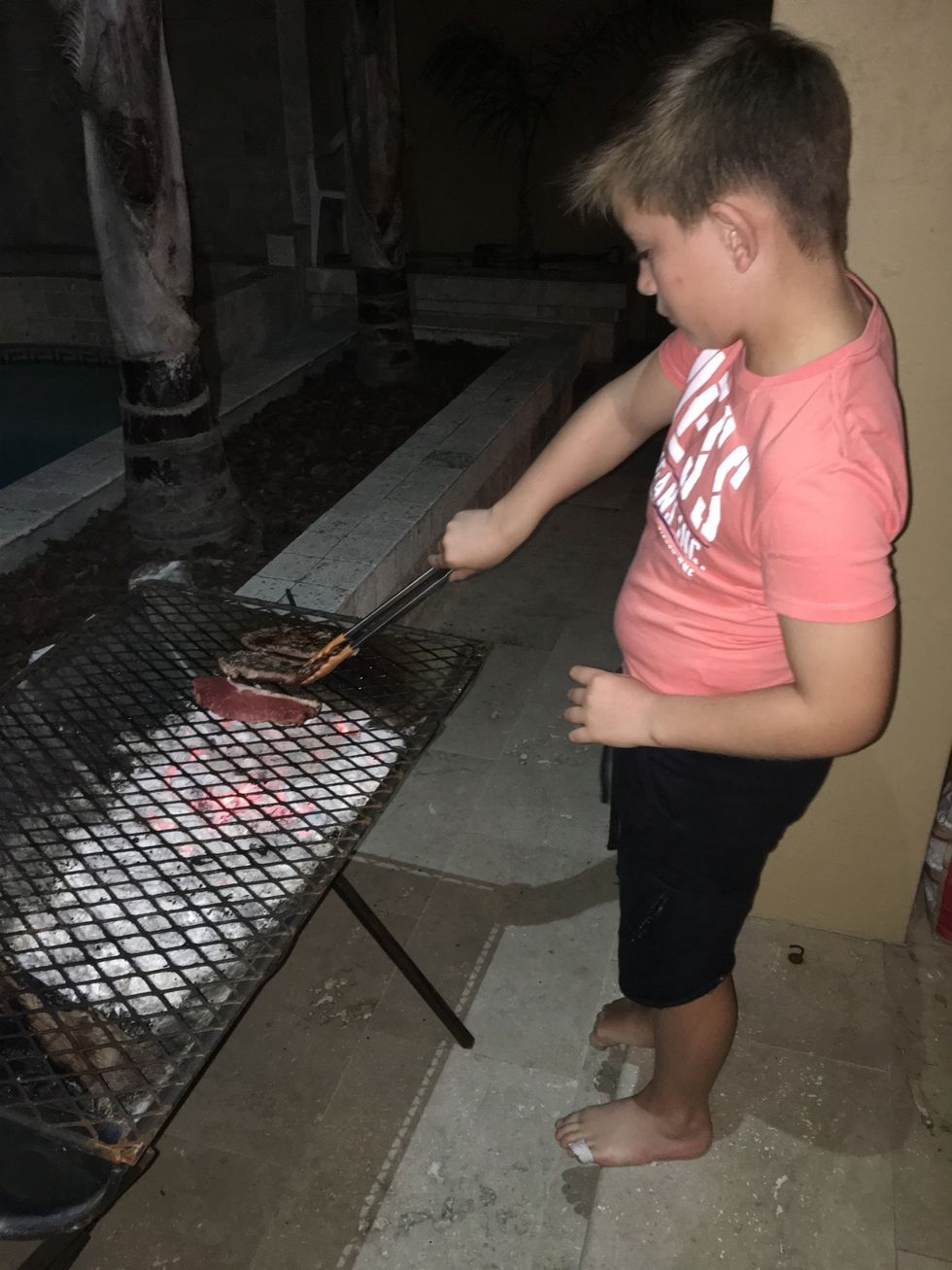 Turn the steak on it's other side.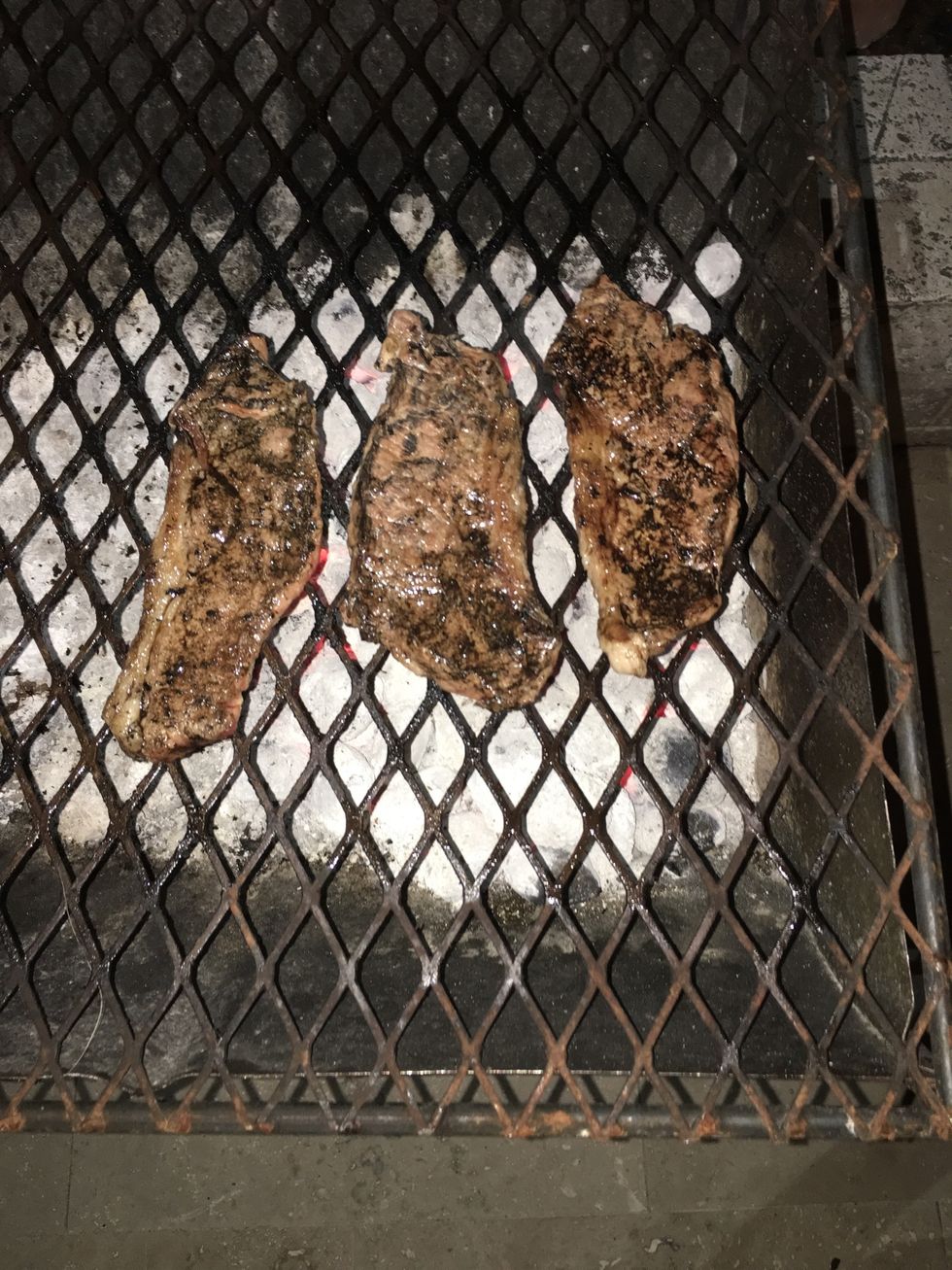 Put salt and steak and chops spice on your steak to give it flavour.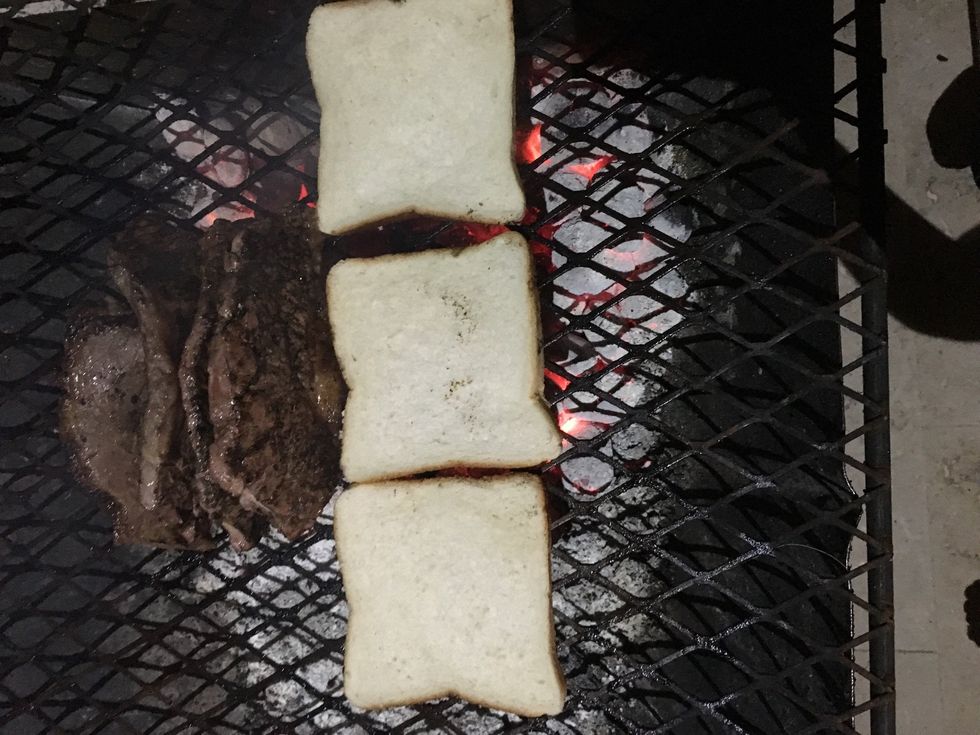 Because I am Greek I also put some bread on the fire.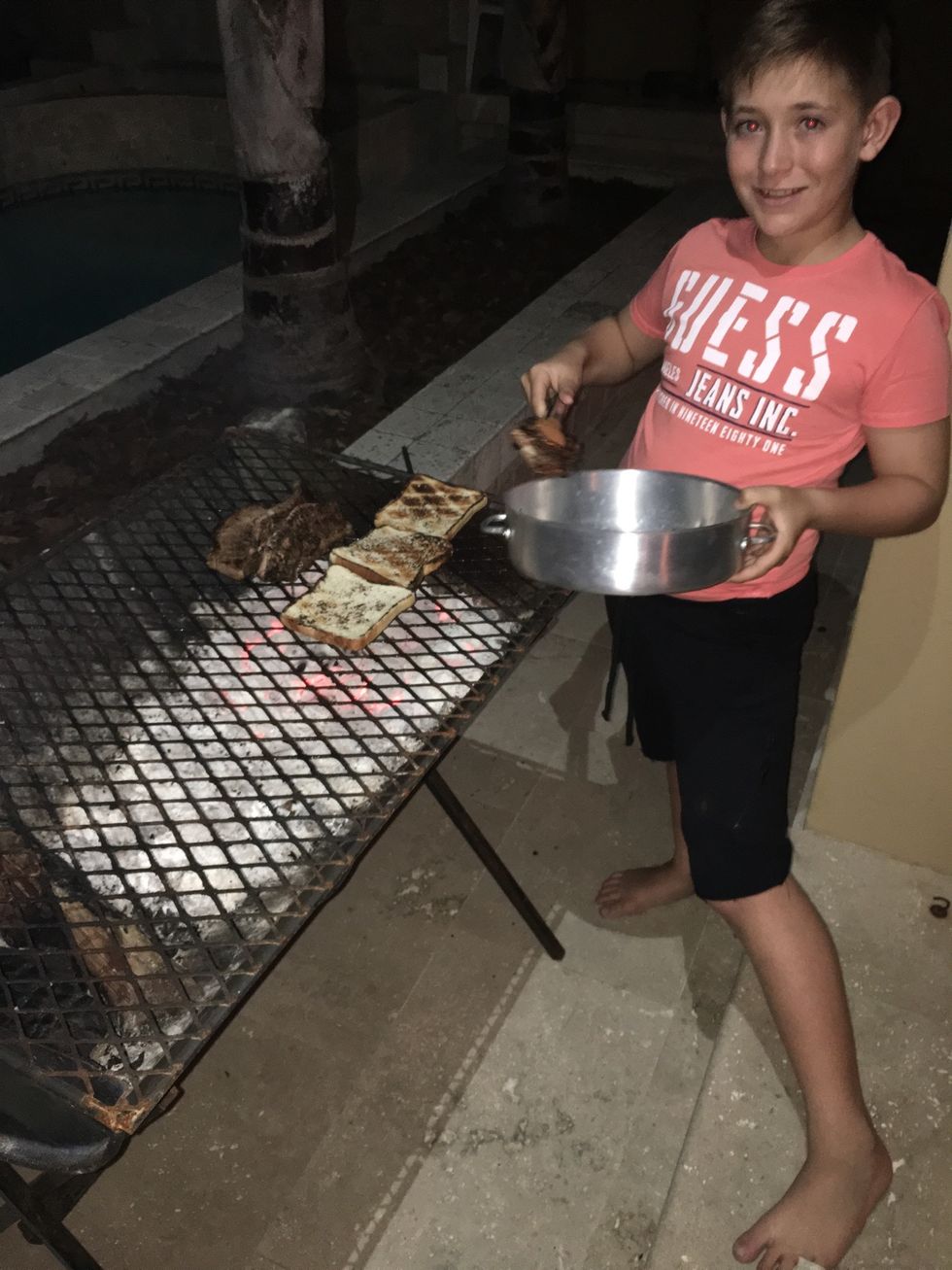 Turn the bread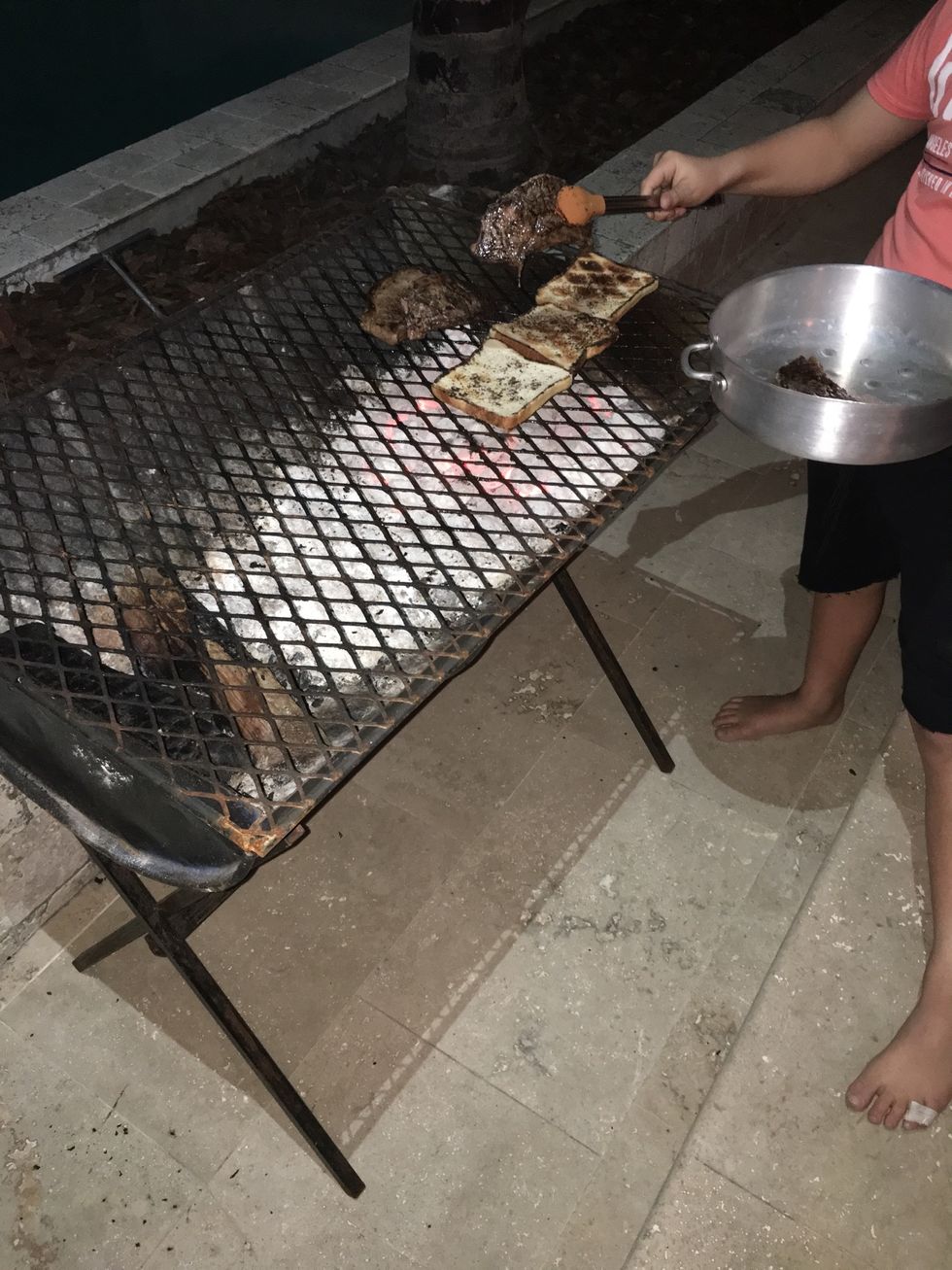 Take off your steak and toast after 2 minutes.
Spice the meat and your masterpiece is finished!
The creator of this guide has not included ingredients