I love shopping at boutiques because they always feel personal and homie. They usually only have a few of one thing and you very rarely find them hanging on a rack.
I also love showing off my jewelry and collections, so I decided to bring my 2 loves together and boutique-ify my room. Here are a few things you need to keep in mind...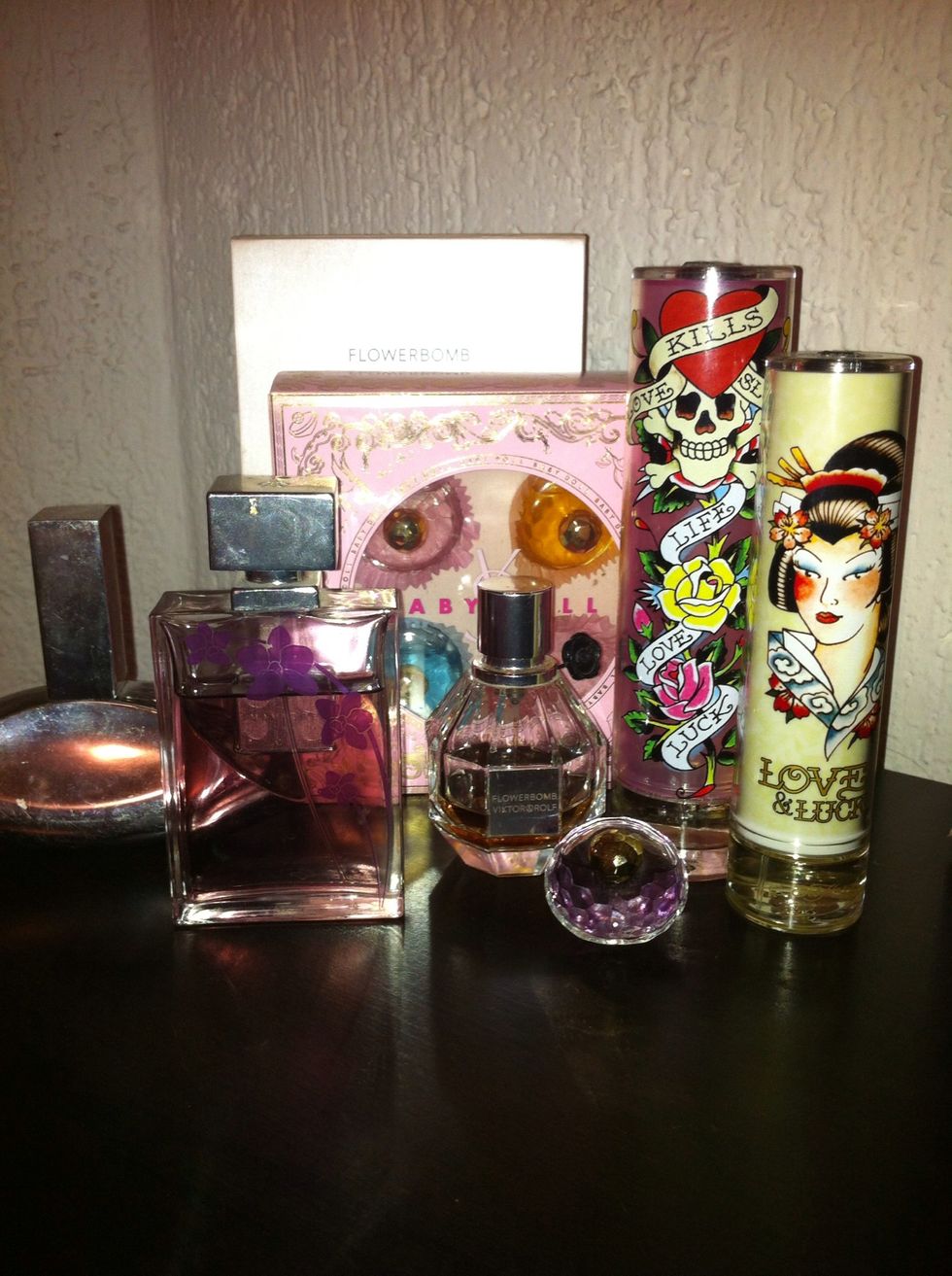 Start by grouping things in common together. This can be a collection of perfume bottles like this.....
Or random objects that have a common theme or color pallet like this.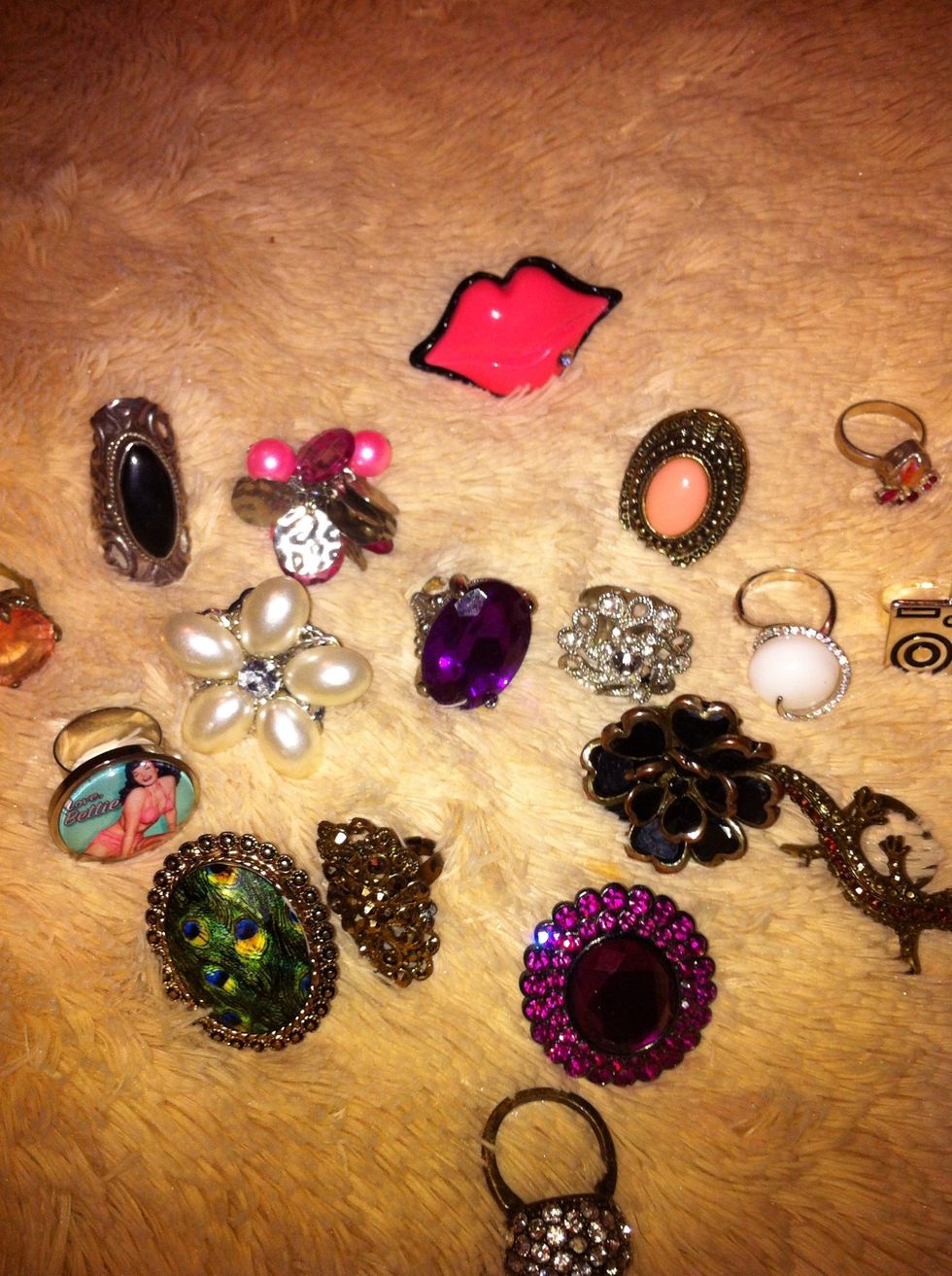 Then decorate that stuff even more, with rings, necklaces, flowers, feathers...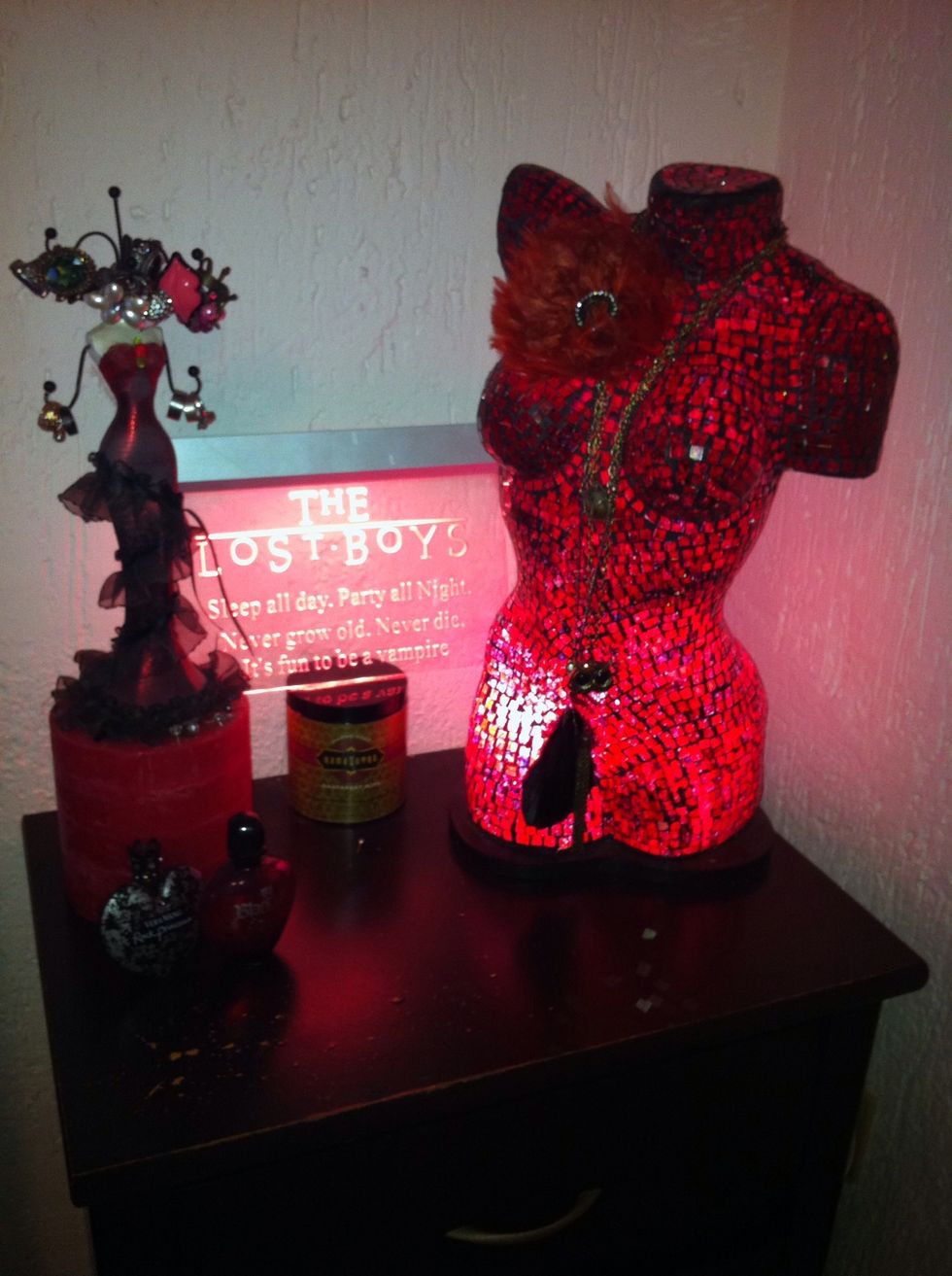 Ta-Da....
You can simply do this to one table in your room or one corner of your room or your whole room!!! Caution: it's addicting!!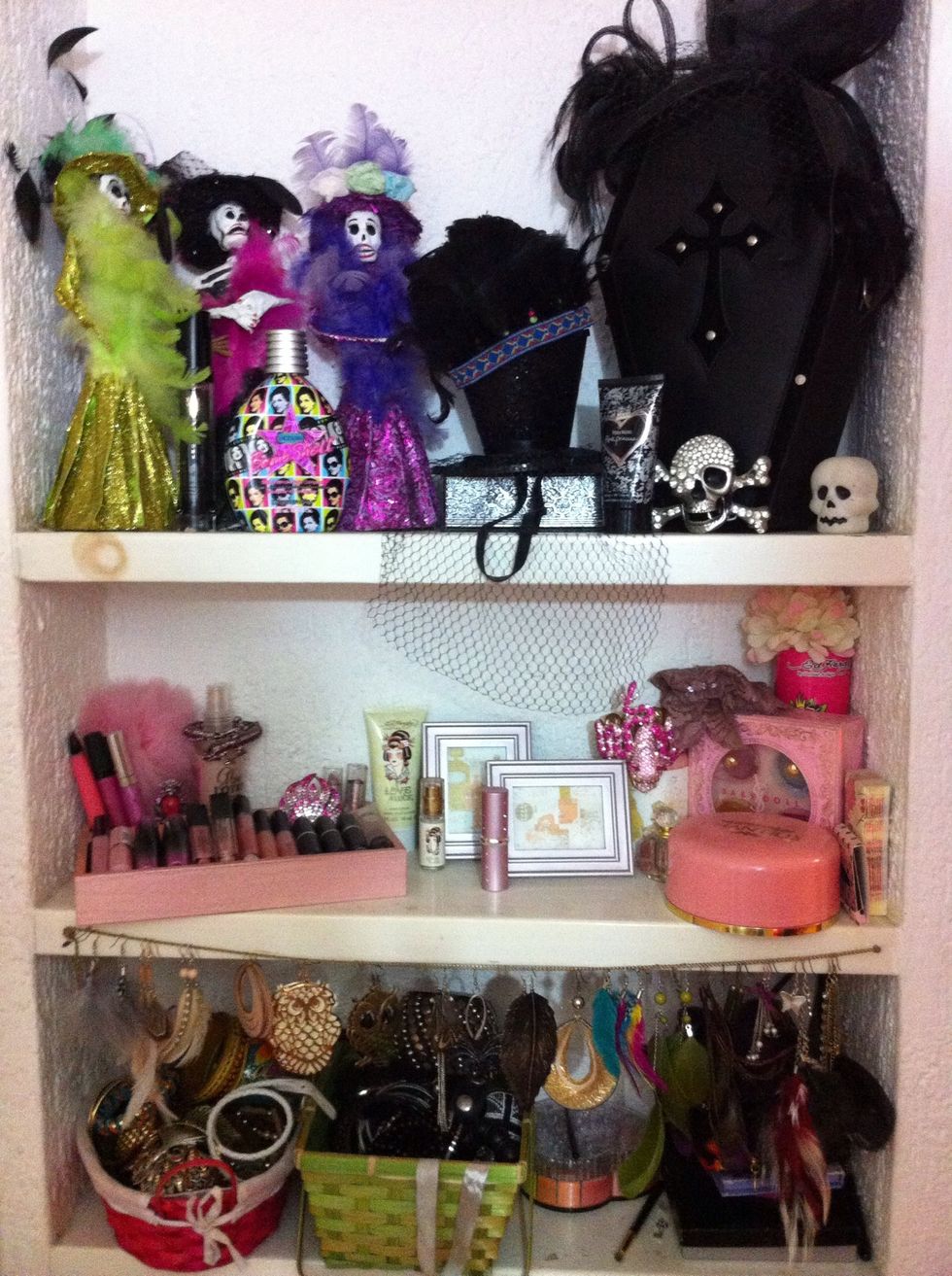 Here's some shelves I have that are meant for shampoo and boring stuff. I decided to theme them with things that would normally go in a drawer or a closet. Day of the Dead, Princess and Random Stuff.
It's also a great way to keep your feather jewelry in great condition. Hang them on a calendar....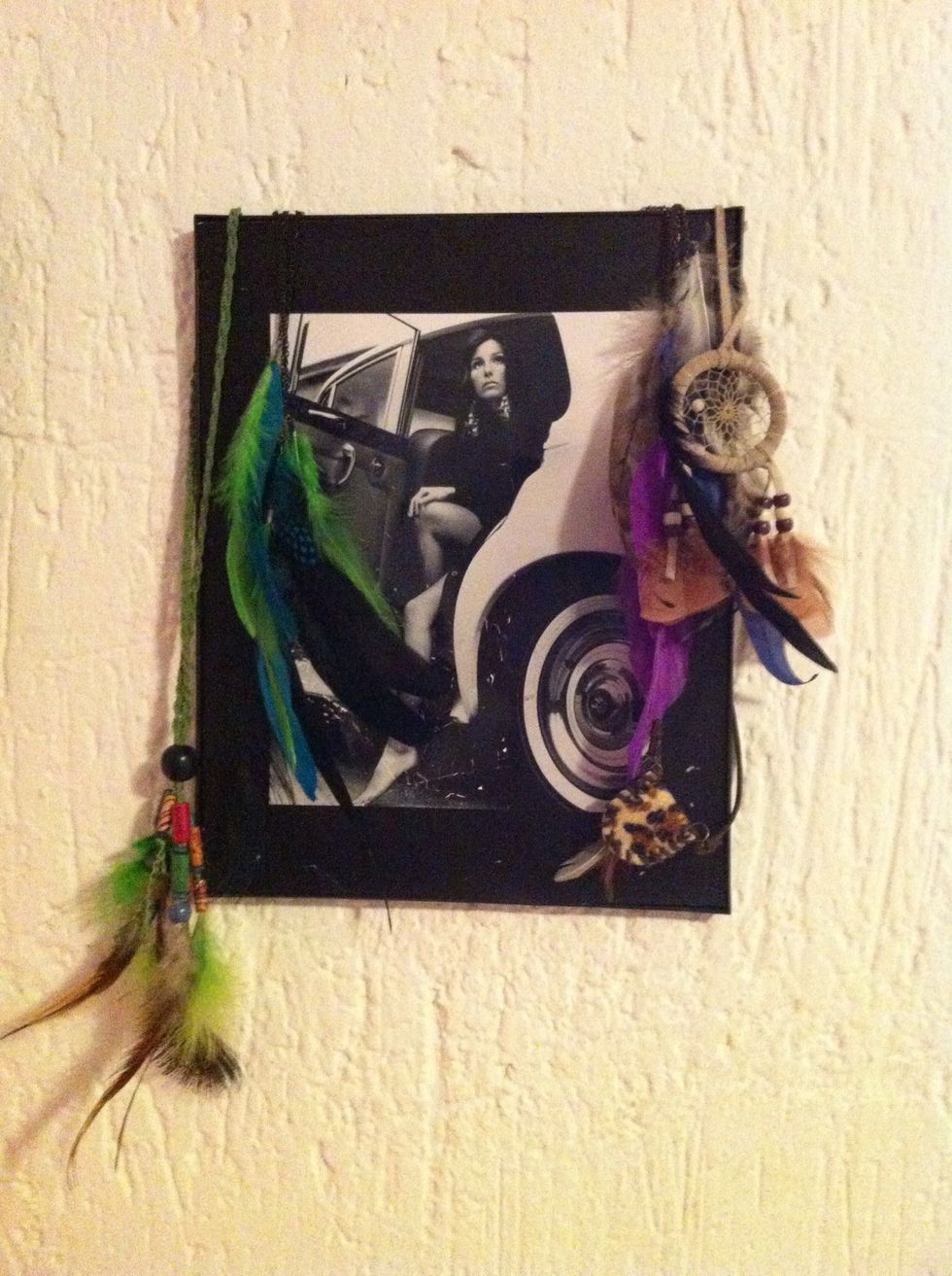 Or a picture frame (I love Cher)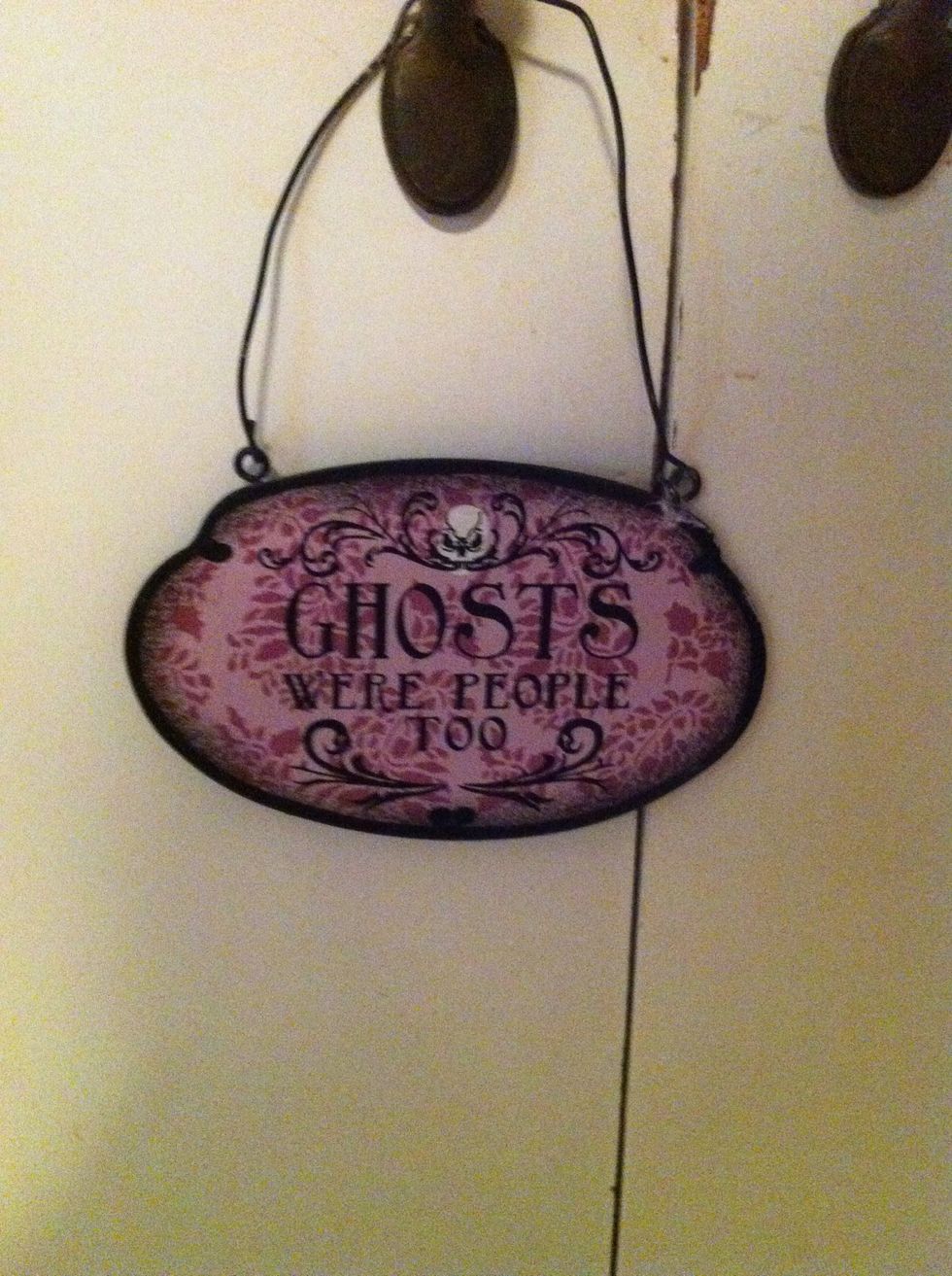 If you love something enough, a purse, a pair of shoes, your Barbie collection... Don't only celebrate them when out or around friends or hide them in your closet (the Barbie collection)....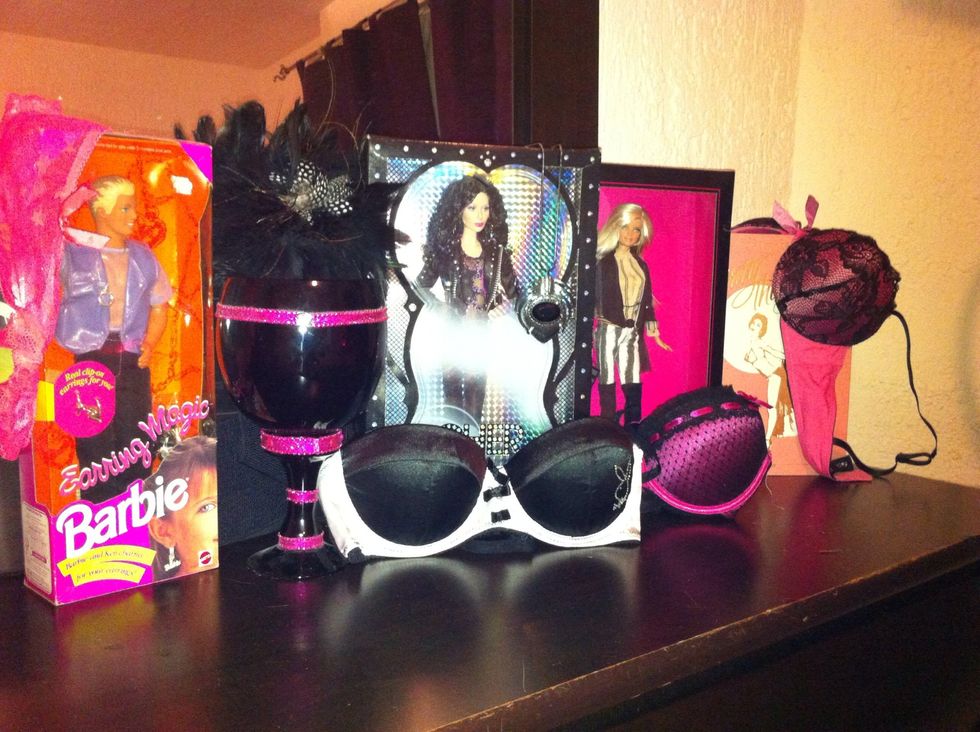 Boutique-ify them and enjoy them all day everyday. That's not even the tip of the Barbie collection ;-) oh, and there's Cher again. Enjoy.
Your bedroom
Jewelry or Knicks-knacks