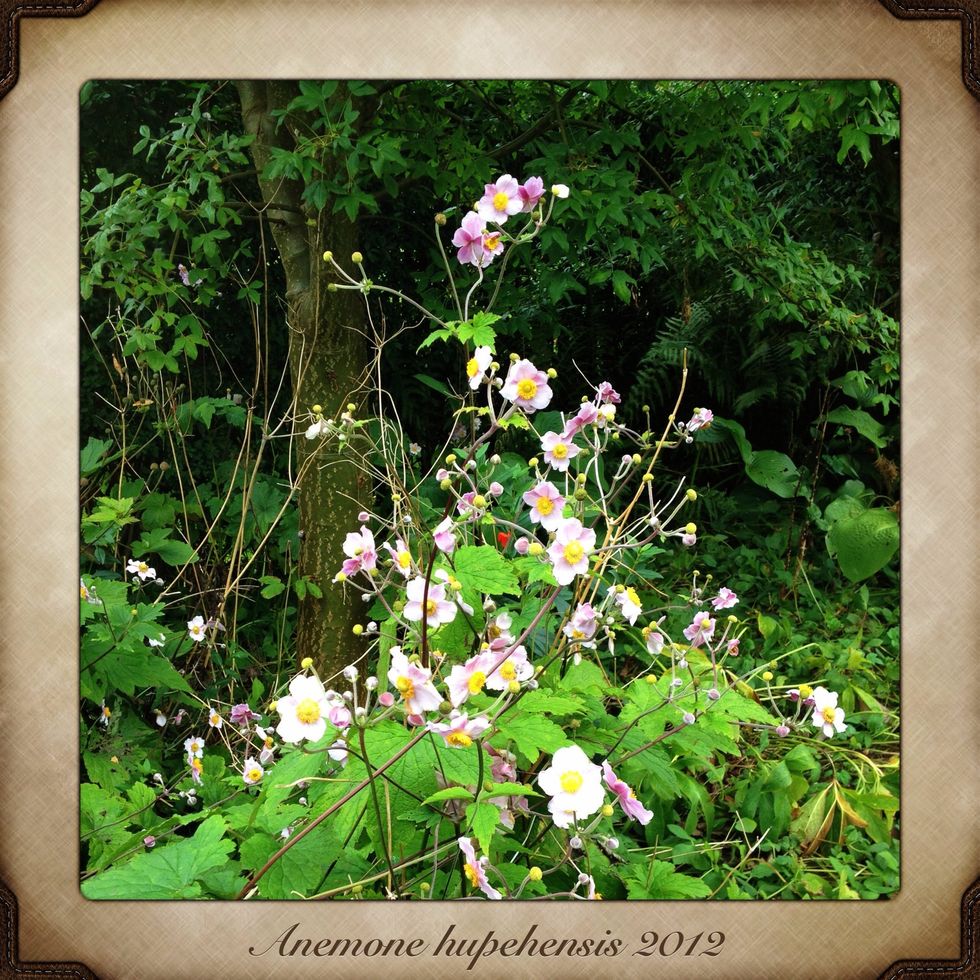 When the Japanese Windflower blossom it's time to search for the fountain of youth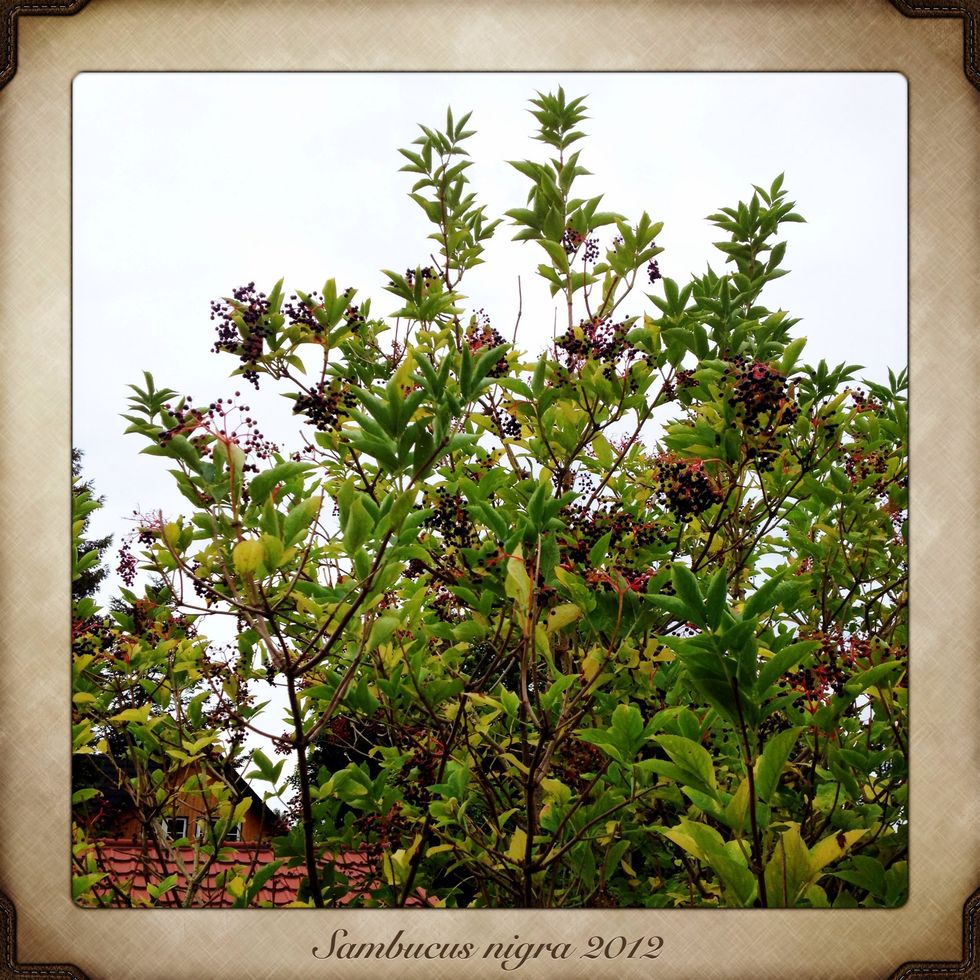 The elderberries are black and ripe
Elderberries have been used as a folk remedy for centuries in Denmark to treat everything from coughs to bacterial infections as they contain a lot of vitamins ... This is surely a fountain of youth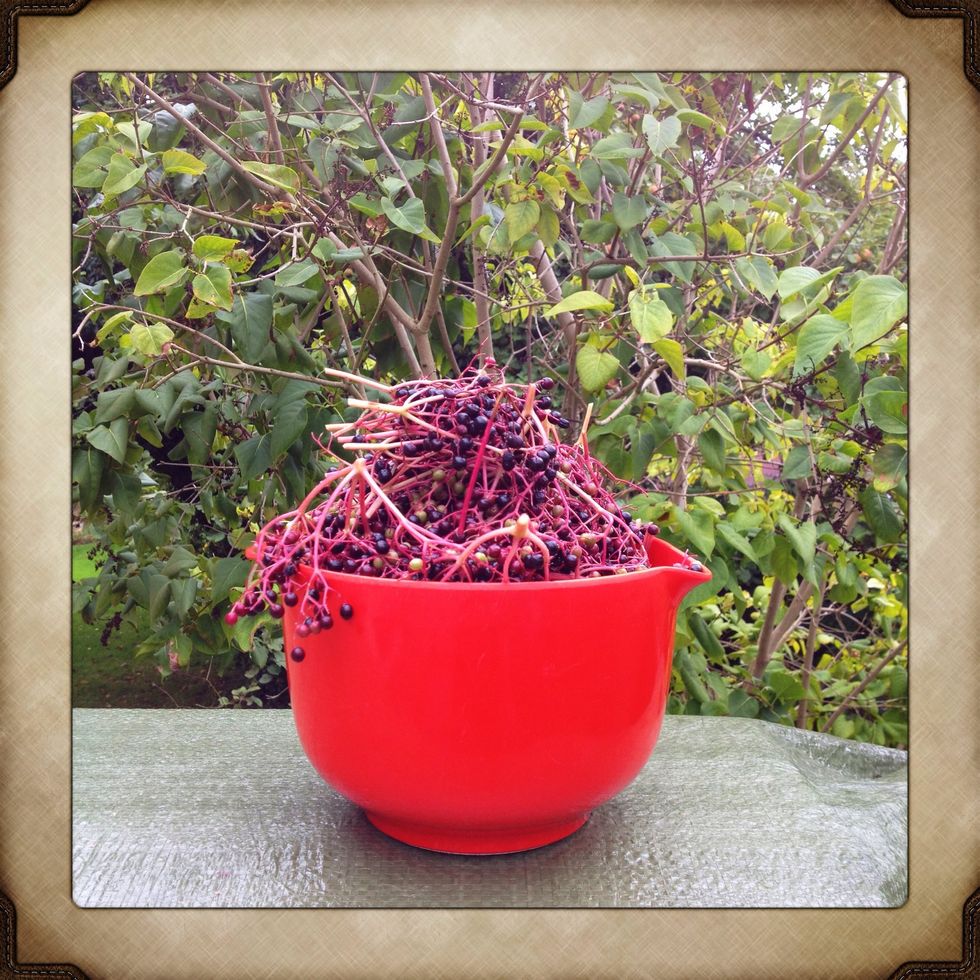 Start picking elderberries and realise ....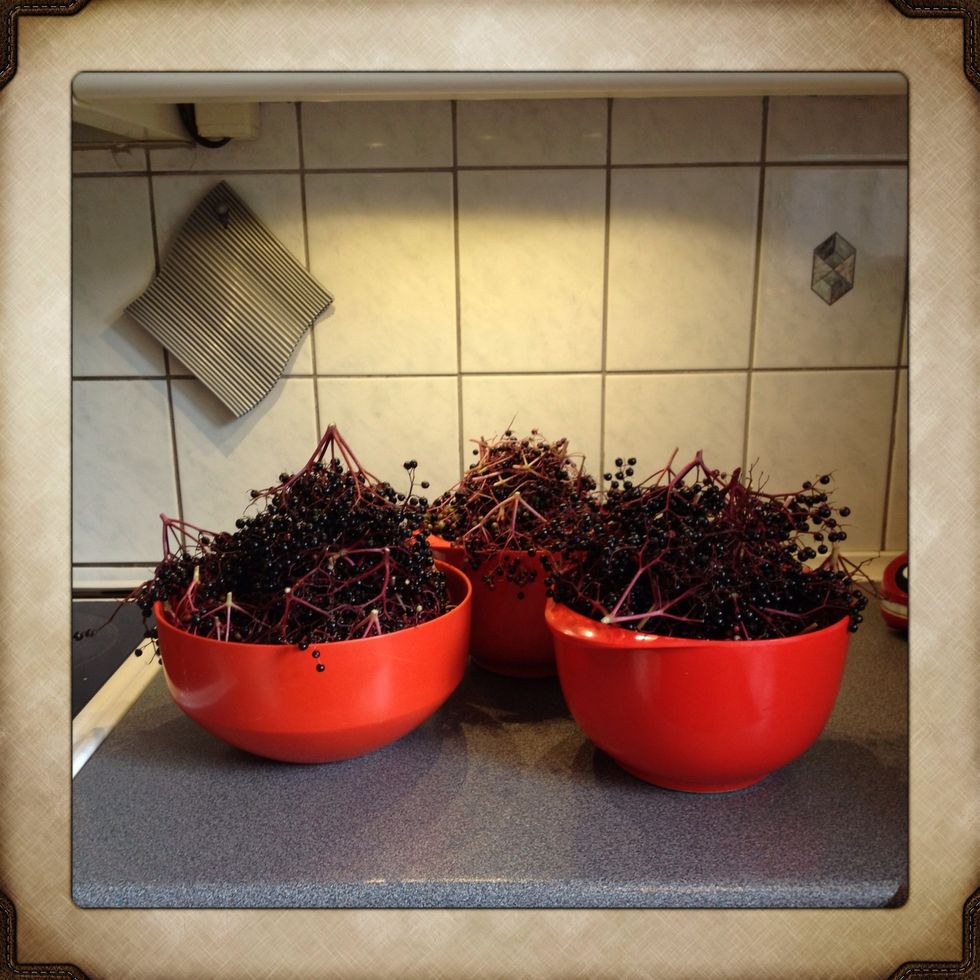 ... That your choice of bowl is never big enough 😜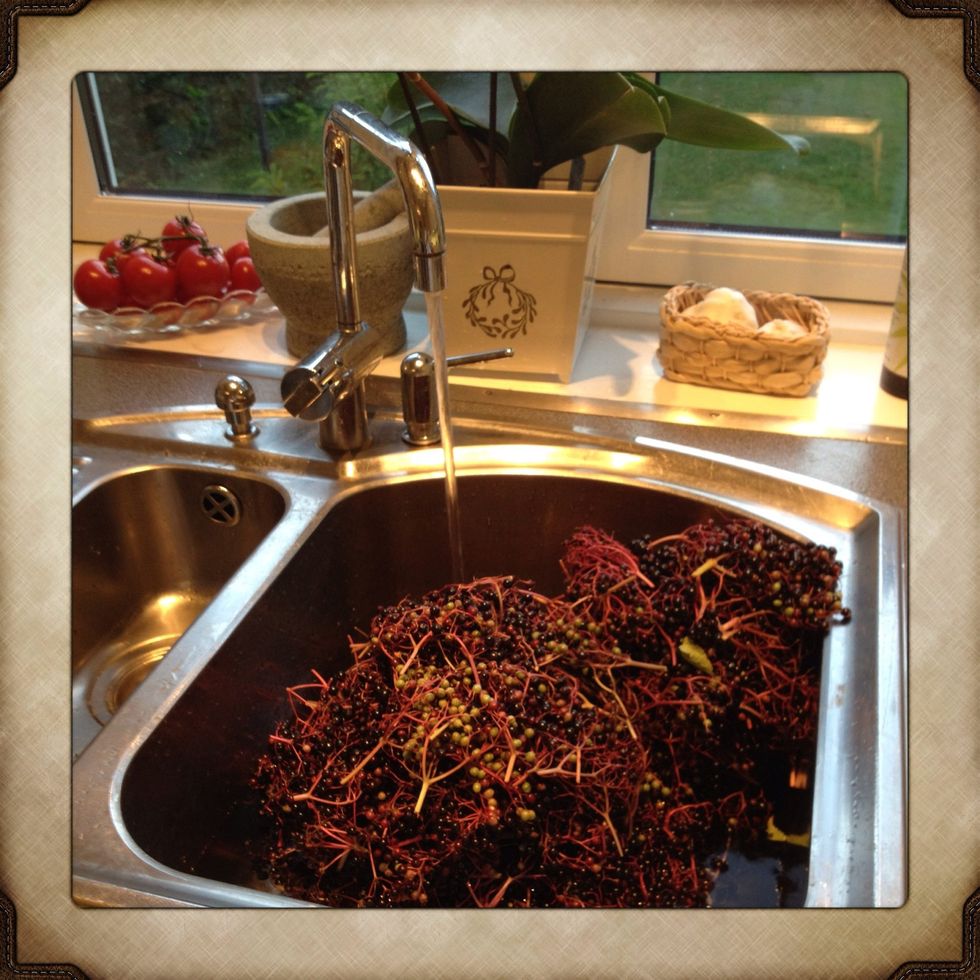 Rinse and find the weight (here: 3 kg)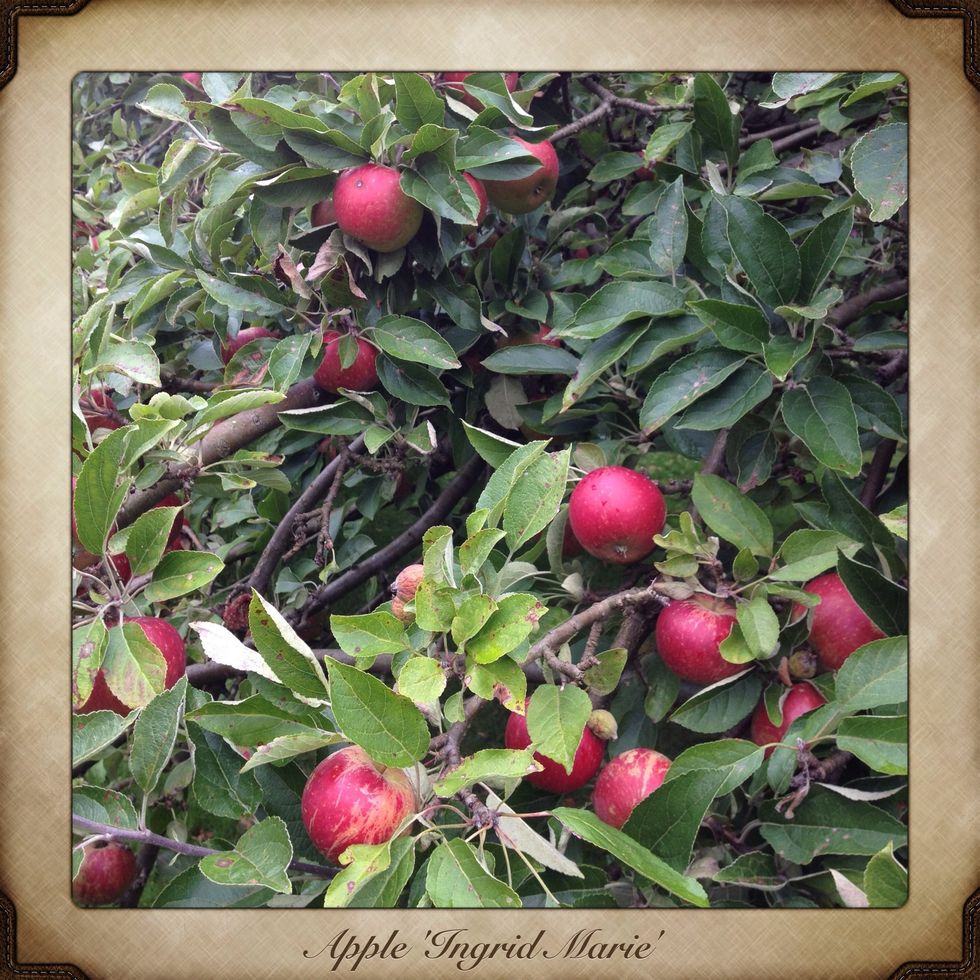 Pick half the weight of apples (here: 1,5 kg) Peel the apples, remove the core and slice them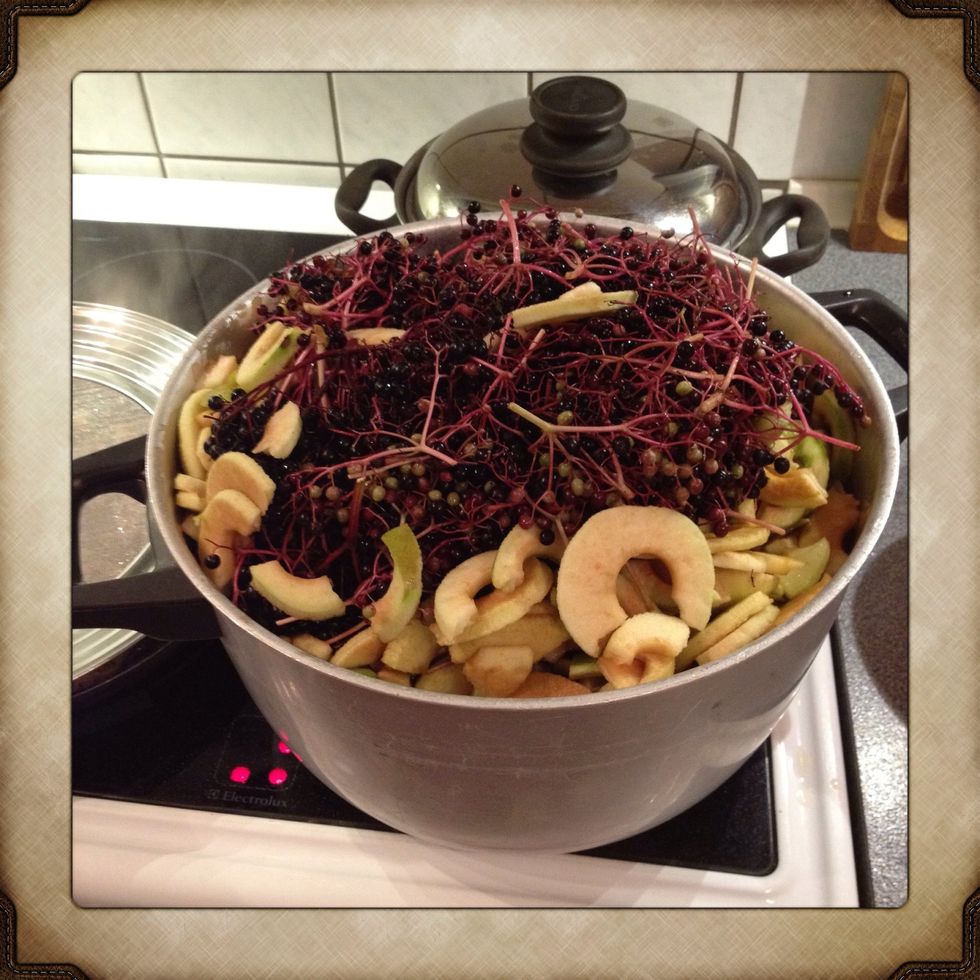 Put berries, apples and 2 litres of water in a pot and start boiling. It takes approximately 30-45 minutes of boiling to get all the juice out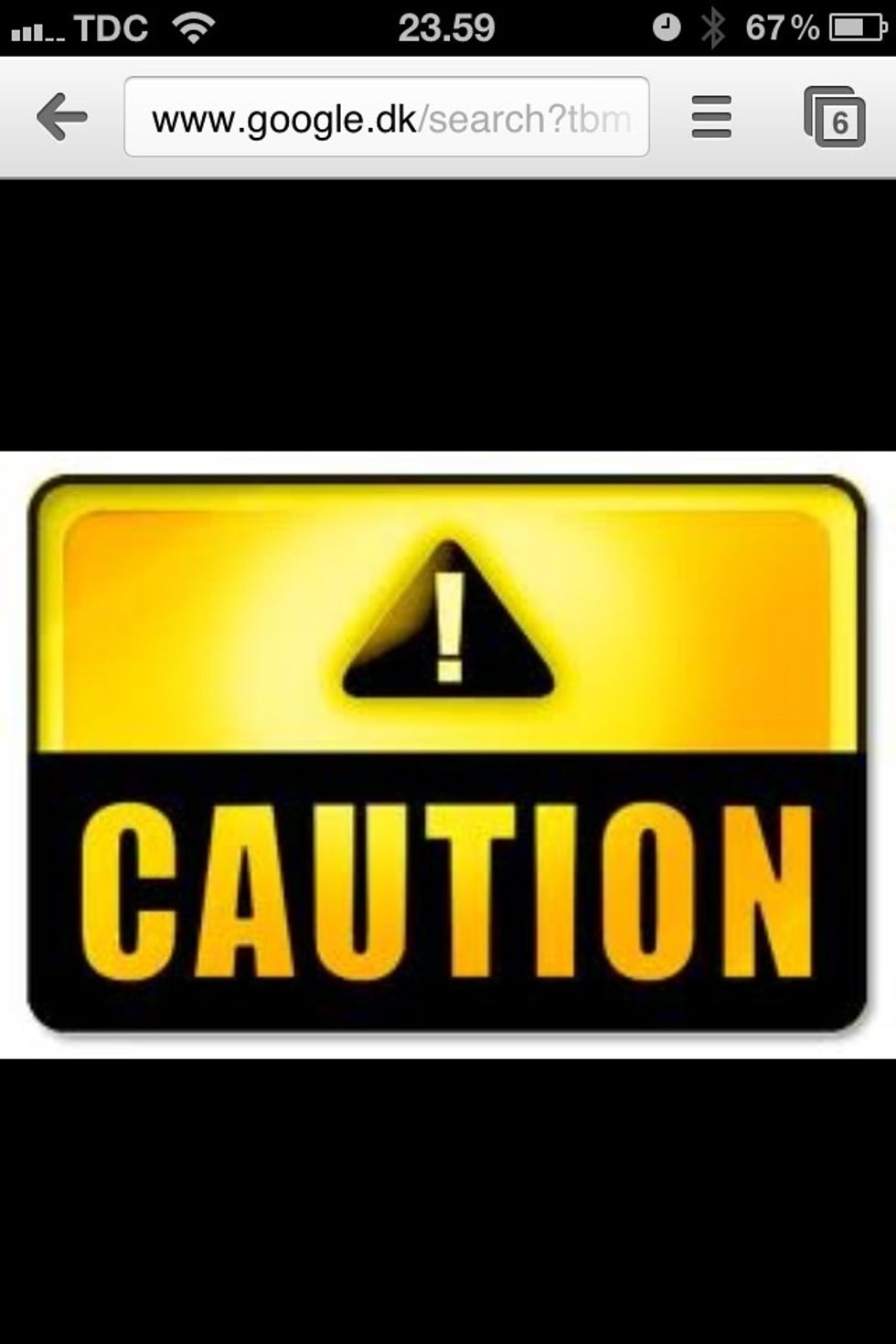 DO NOT LEAVE POT UNATTENDED!!! This is obvious but nevertheless I did leave the kitchen and was punished by a flood of elderberry juice - intense black/red - all over my kitchen!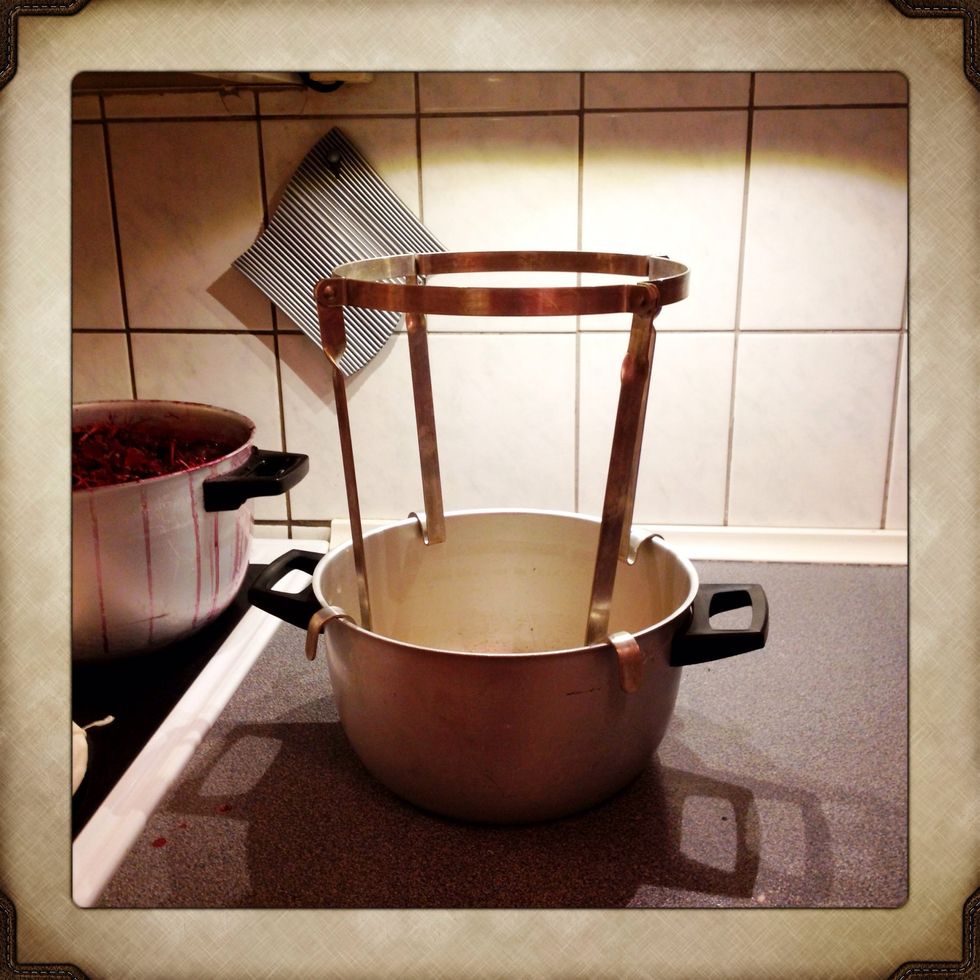 Sift the juice. In a strainer or through a cloth. E.g. with a stand like this ....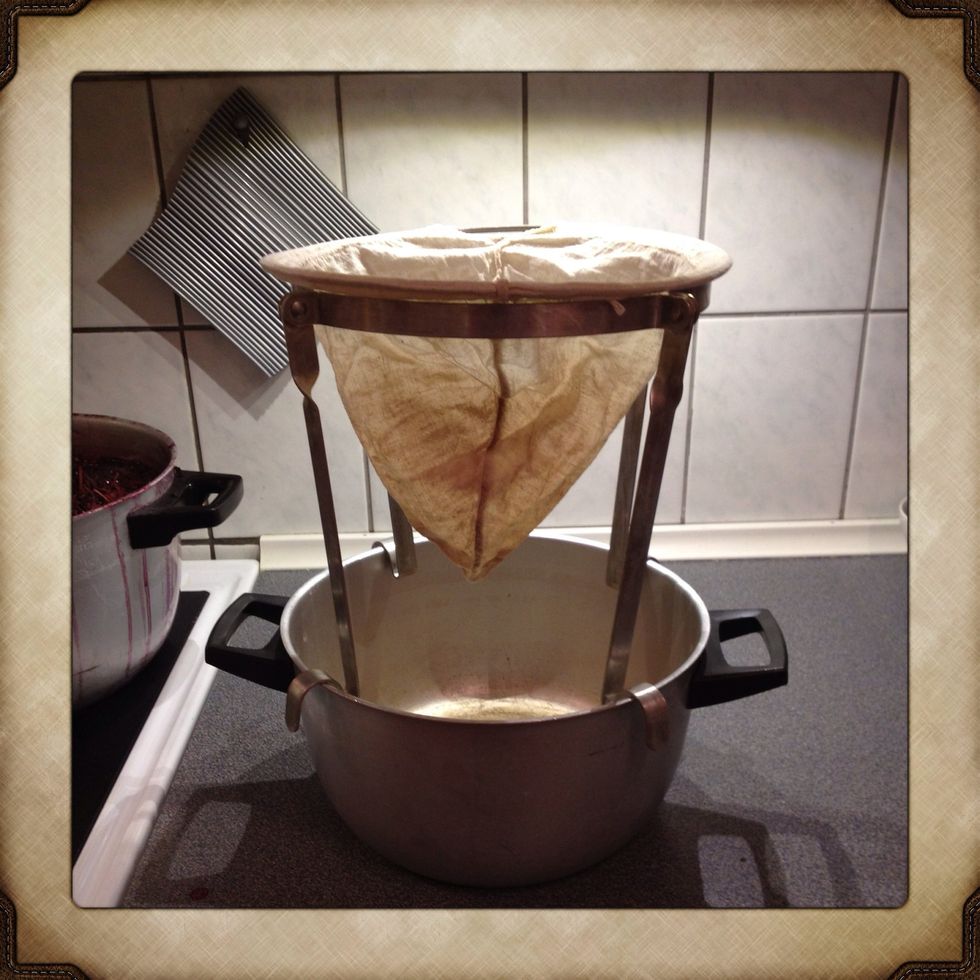 Covered with a "sock" ....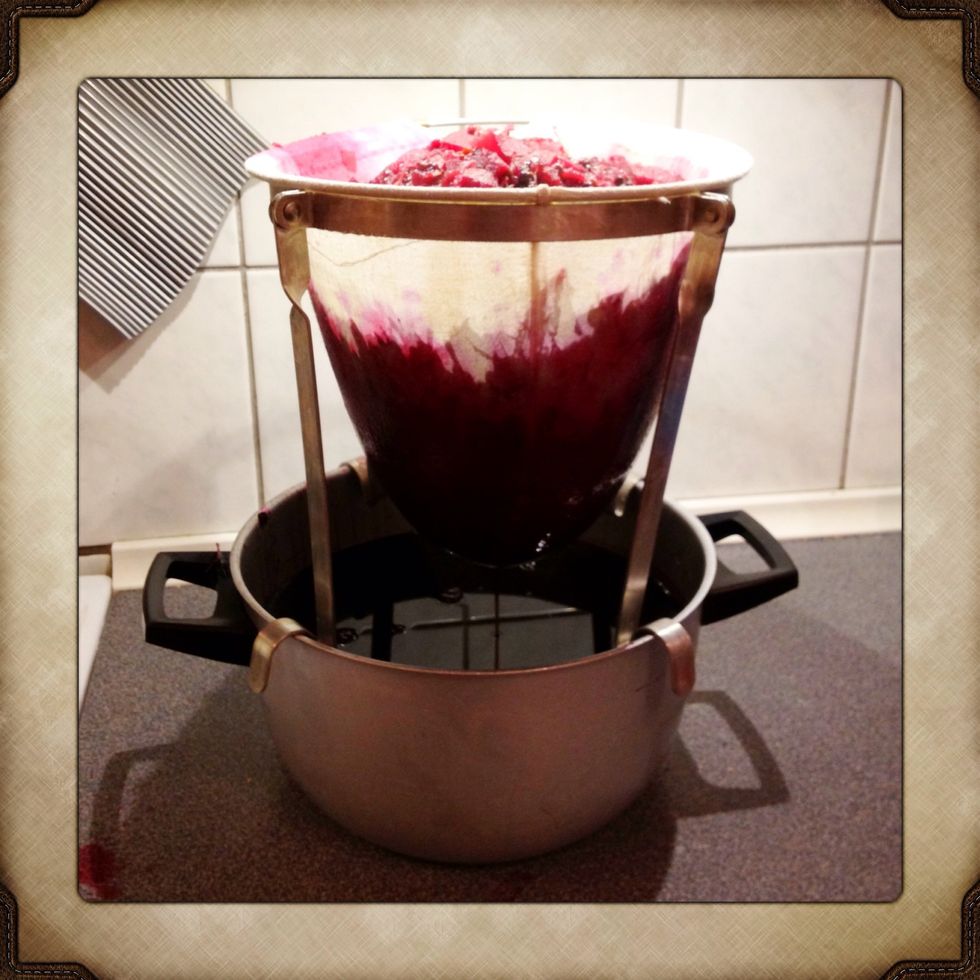 ... And now holding everything from the pot (and me being a nervous wreck - worrying for another disaster with juice all over the kitchen)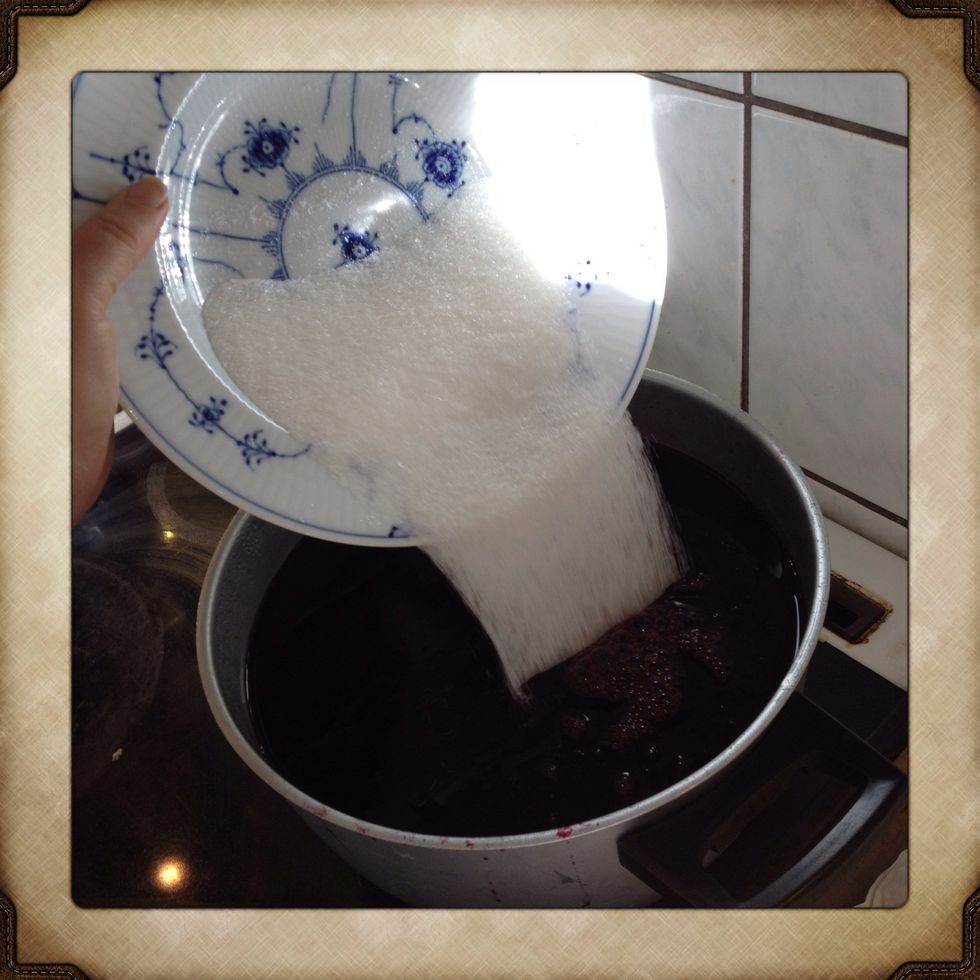 After 1-2 hours all the juice is in the pot. Measure how much you got (here: 4 litres) and add sugar (100g per litre) (here: 400g)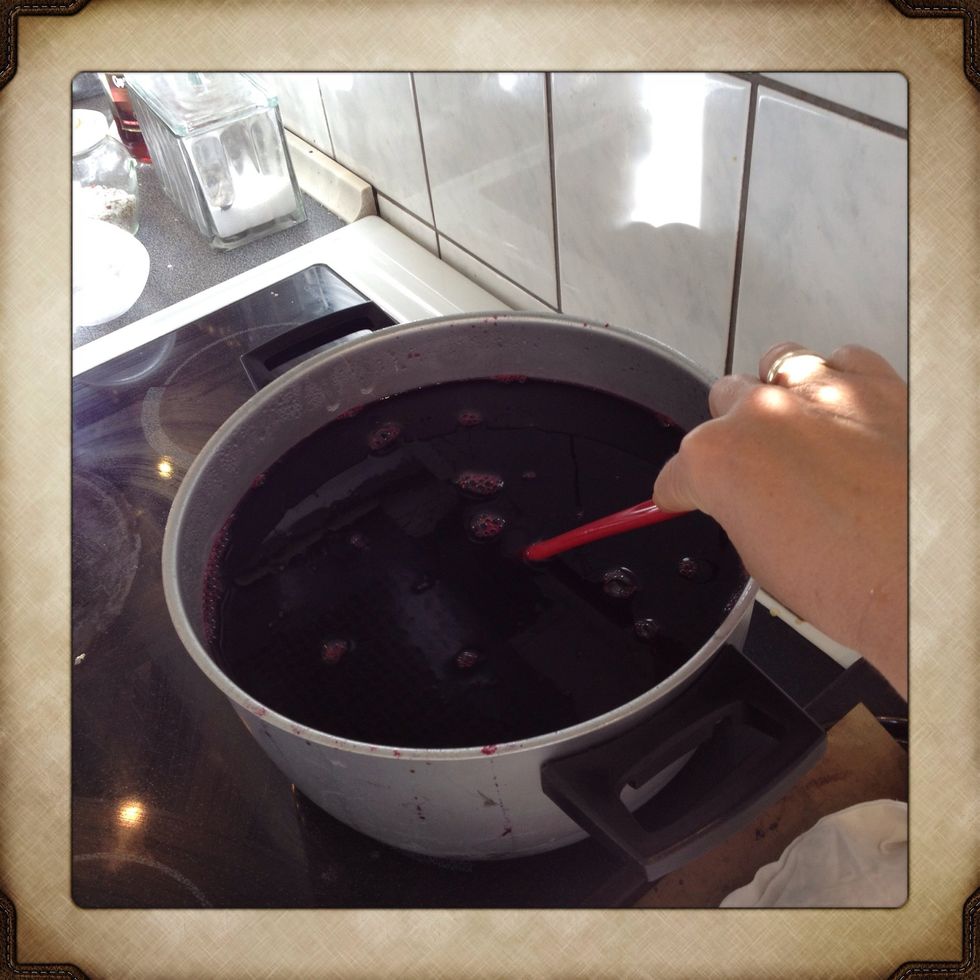 Boil and stir until all the sugar has dissolved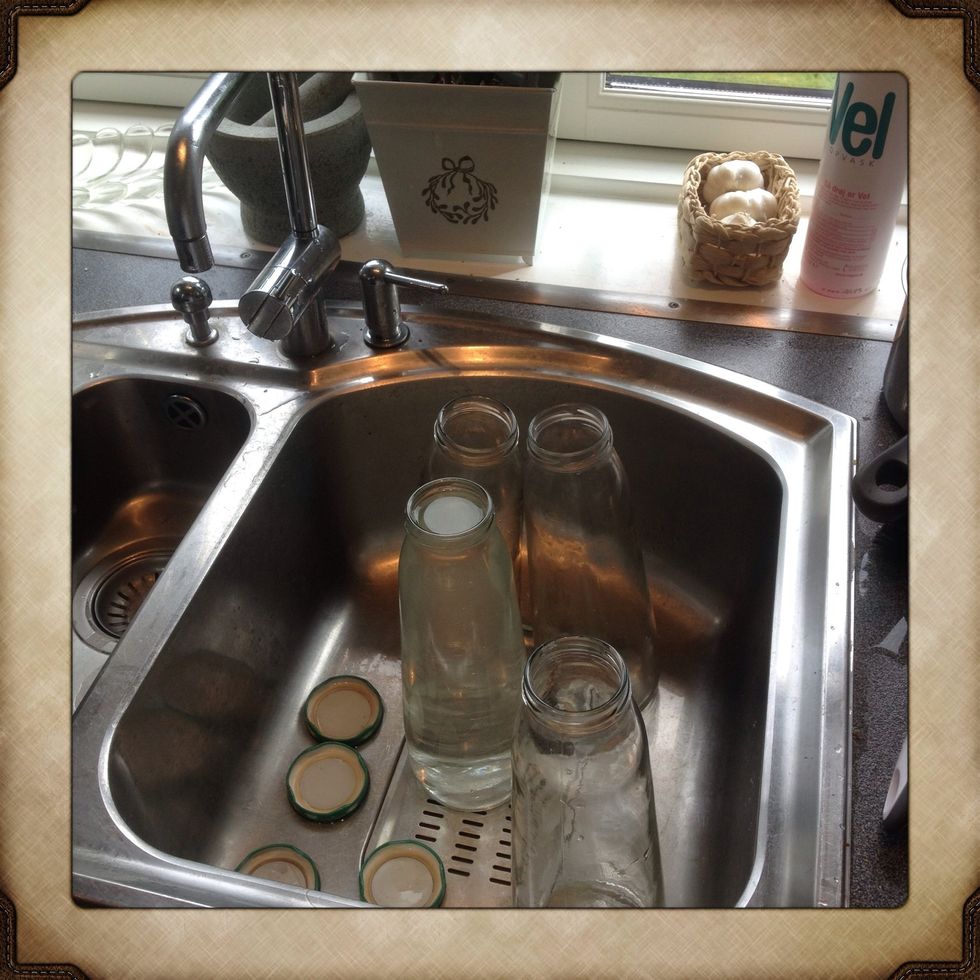 Sterilise you bottles and fill them with your lovely juice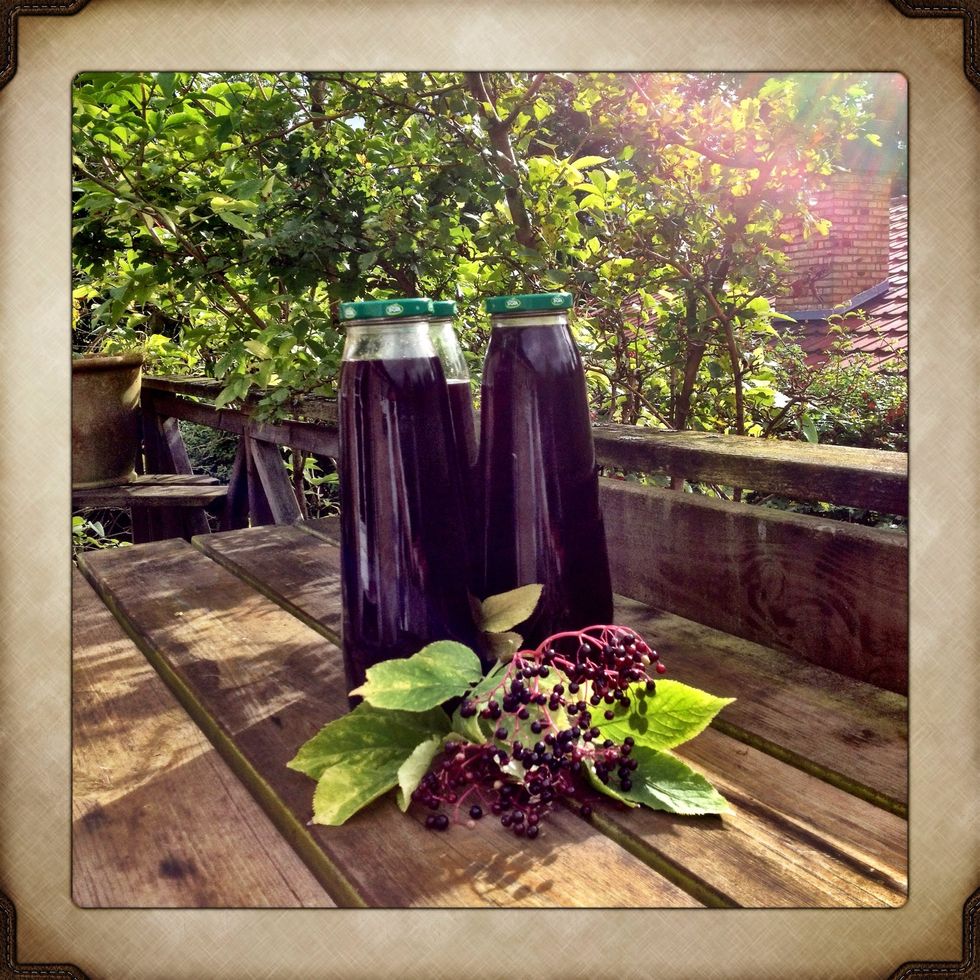 Done :-)
Drink the elderberry juice - mixed 1:1 with water - Cold or hot as you prefer. In DK we drink it hot during winter to cure all the infections we get. Variations: add lemon, cinnamon and/or star anise
Elderberries
Apples
Sugar