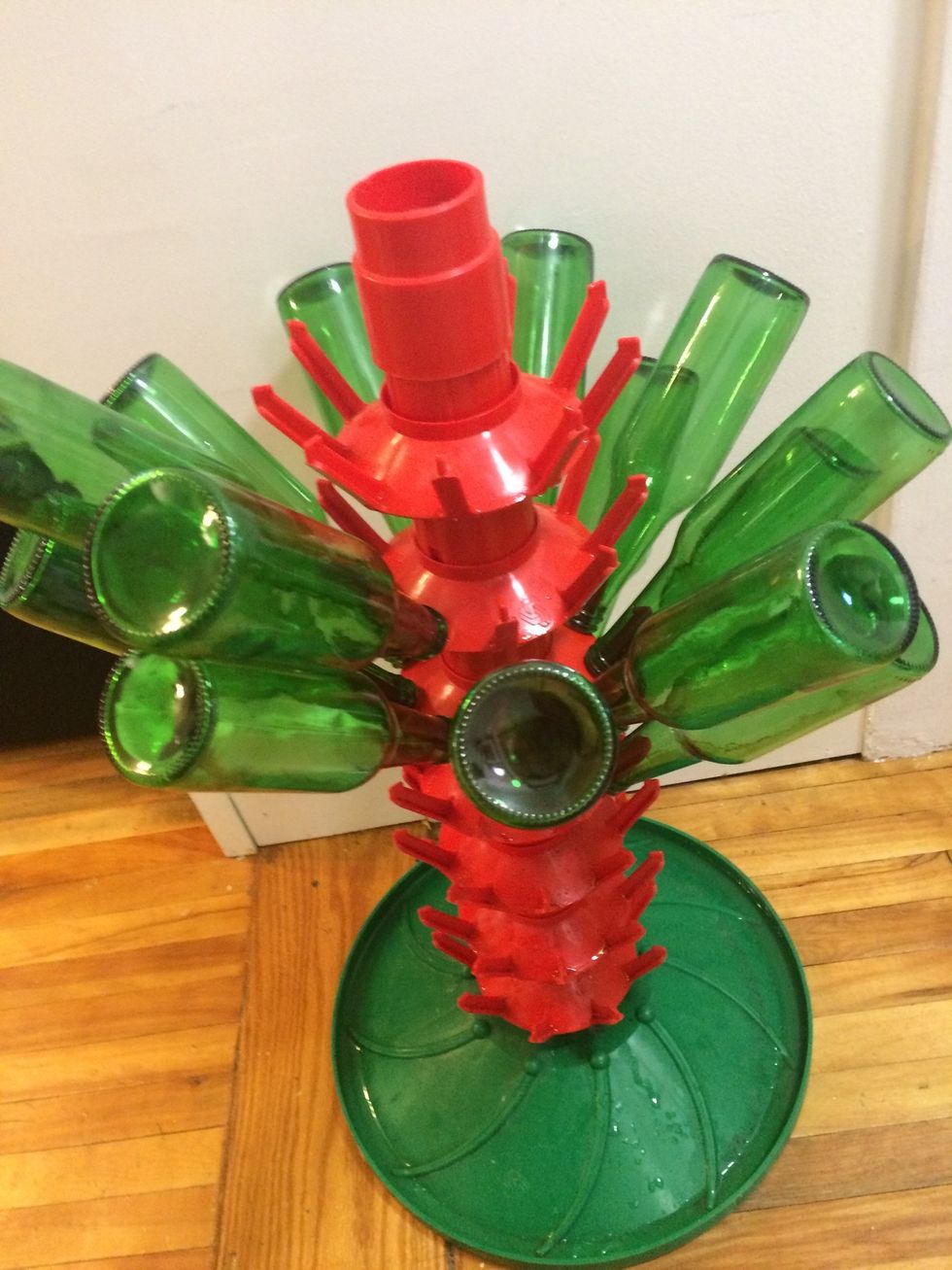 Sanitize all bottles with appropriate brewing sanitizer. Also sanitize racking cane, tube and bottling pot. I used a potassium metabisulfite mix.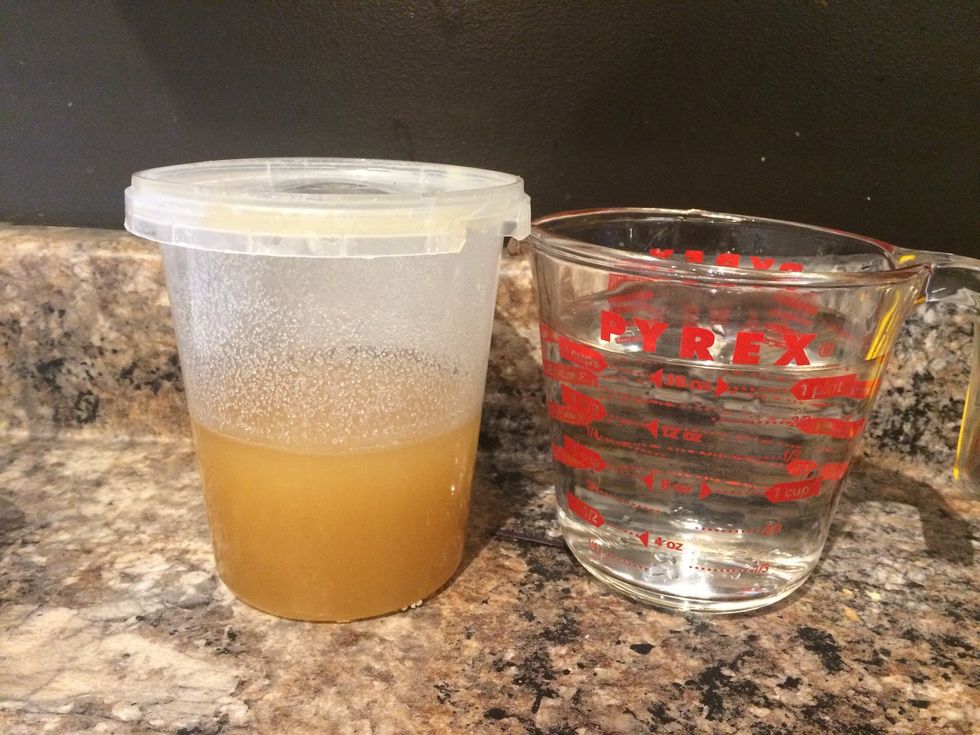 Mix 1 cup of honey with 2 cups of water per 5 gallons of beer. This is your priming sugar and will carbonate your beer. Put honey water mixture in bottling pot.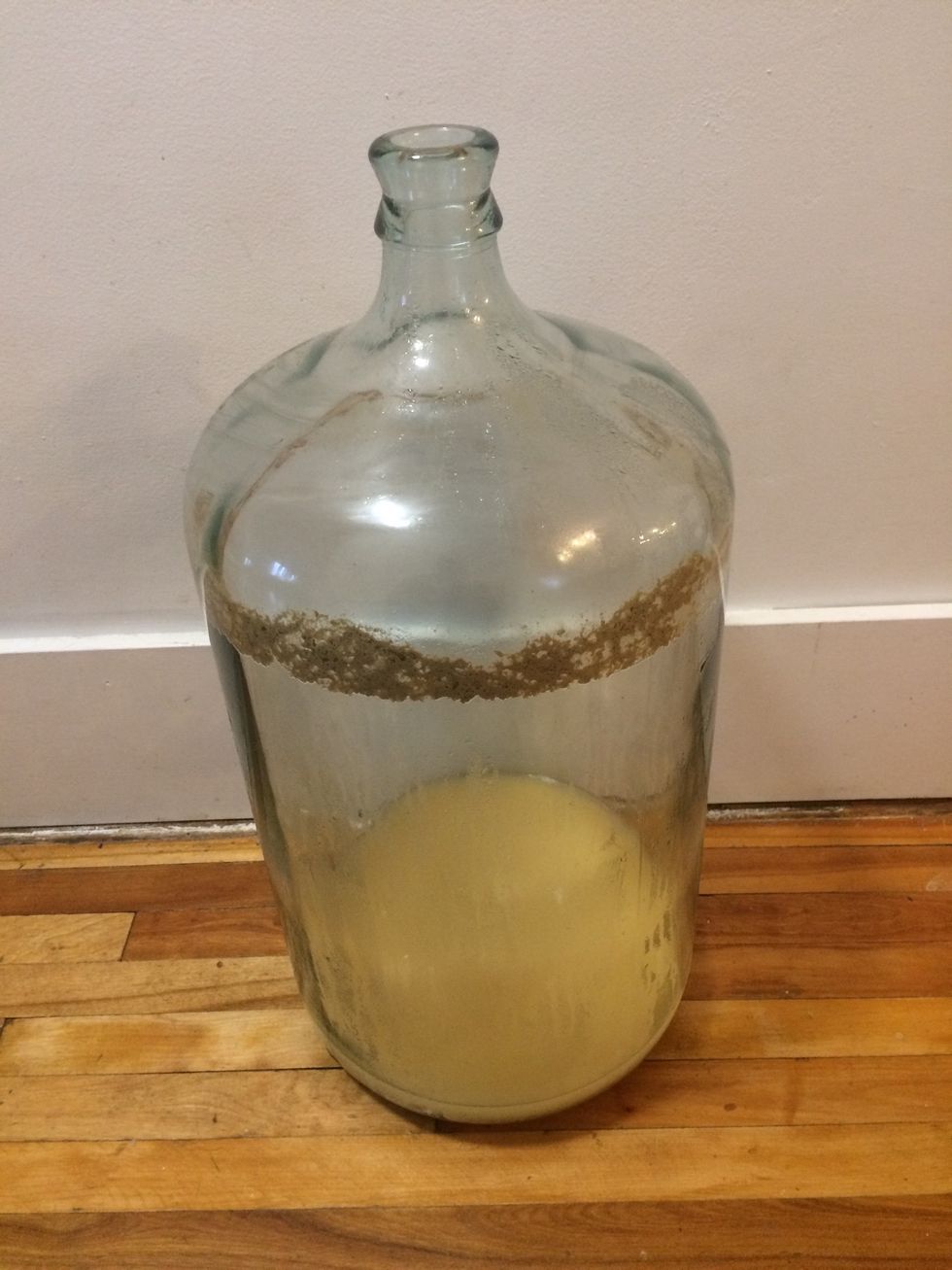 Using racking cane and tube, syphon beer into your bottling pot being careful not to syphon any sediment at the bottom of your fermenter.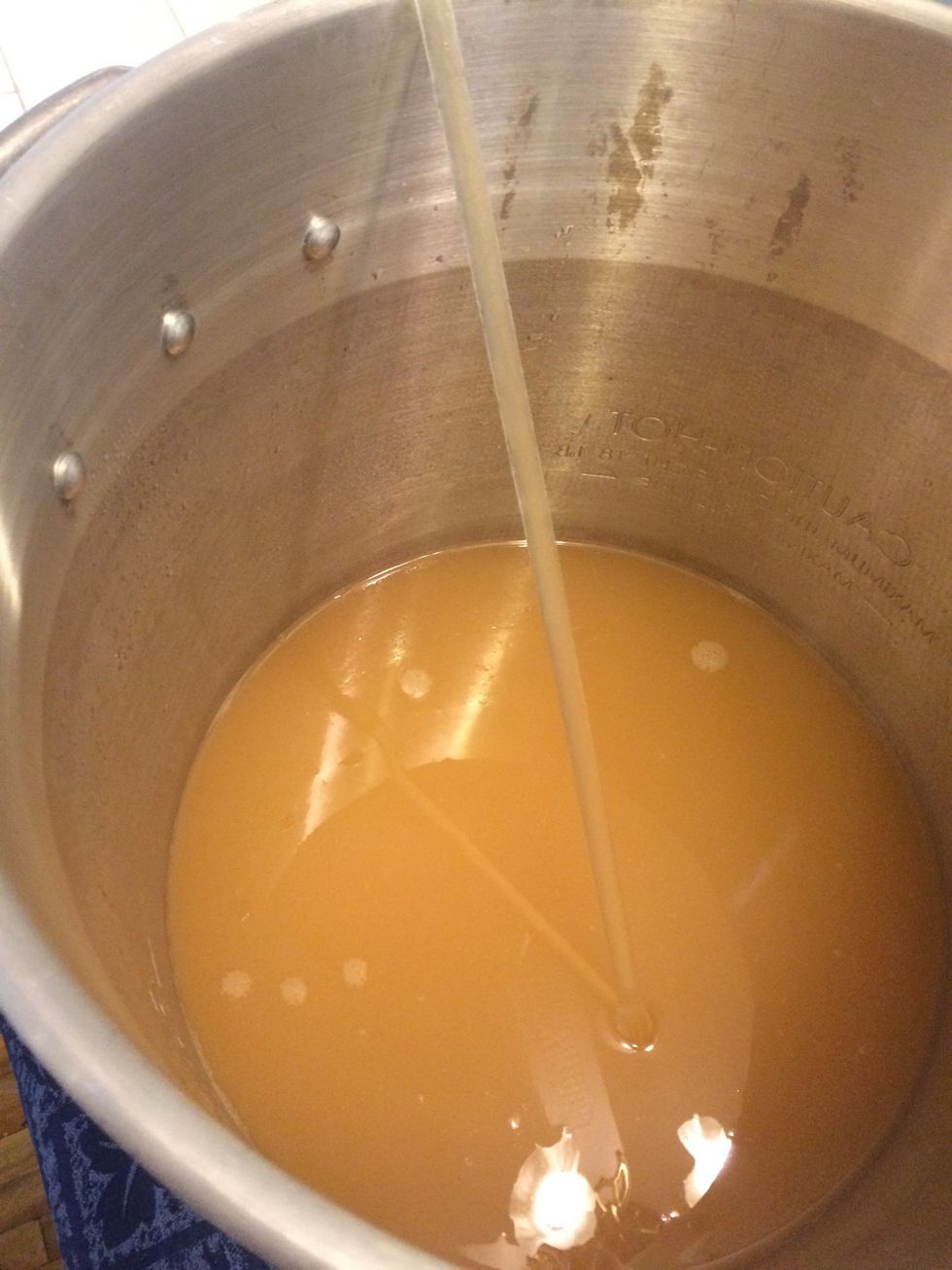 Beer should mix with honey mixture in bottling pot on its own. Do not stir or aerate your beer. Your beer is now primed and ready for bottling.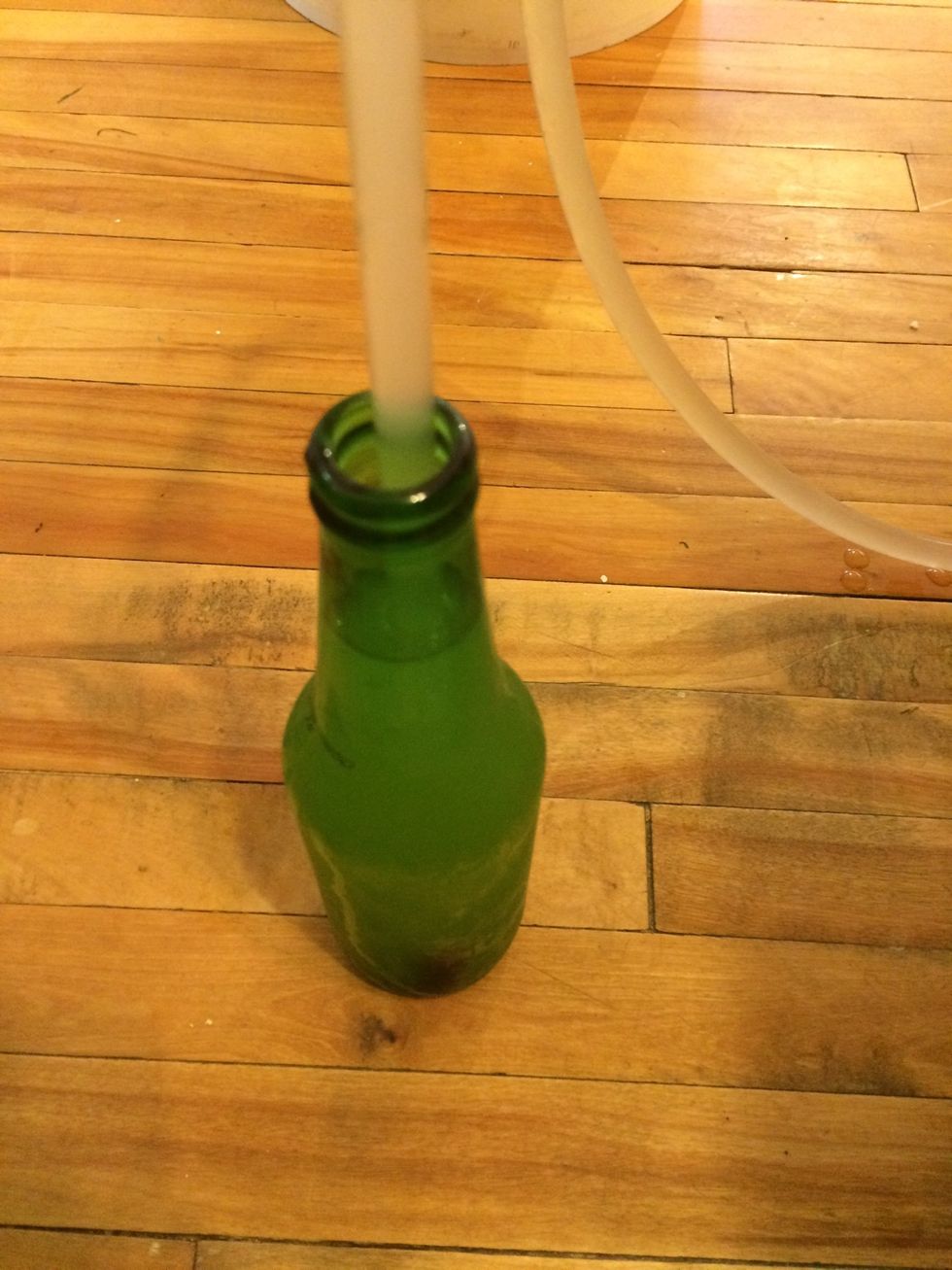 Fill each bottle leaving approximately 1 inch of head to allow room for carbonation.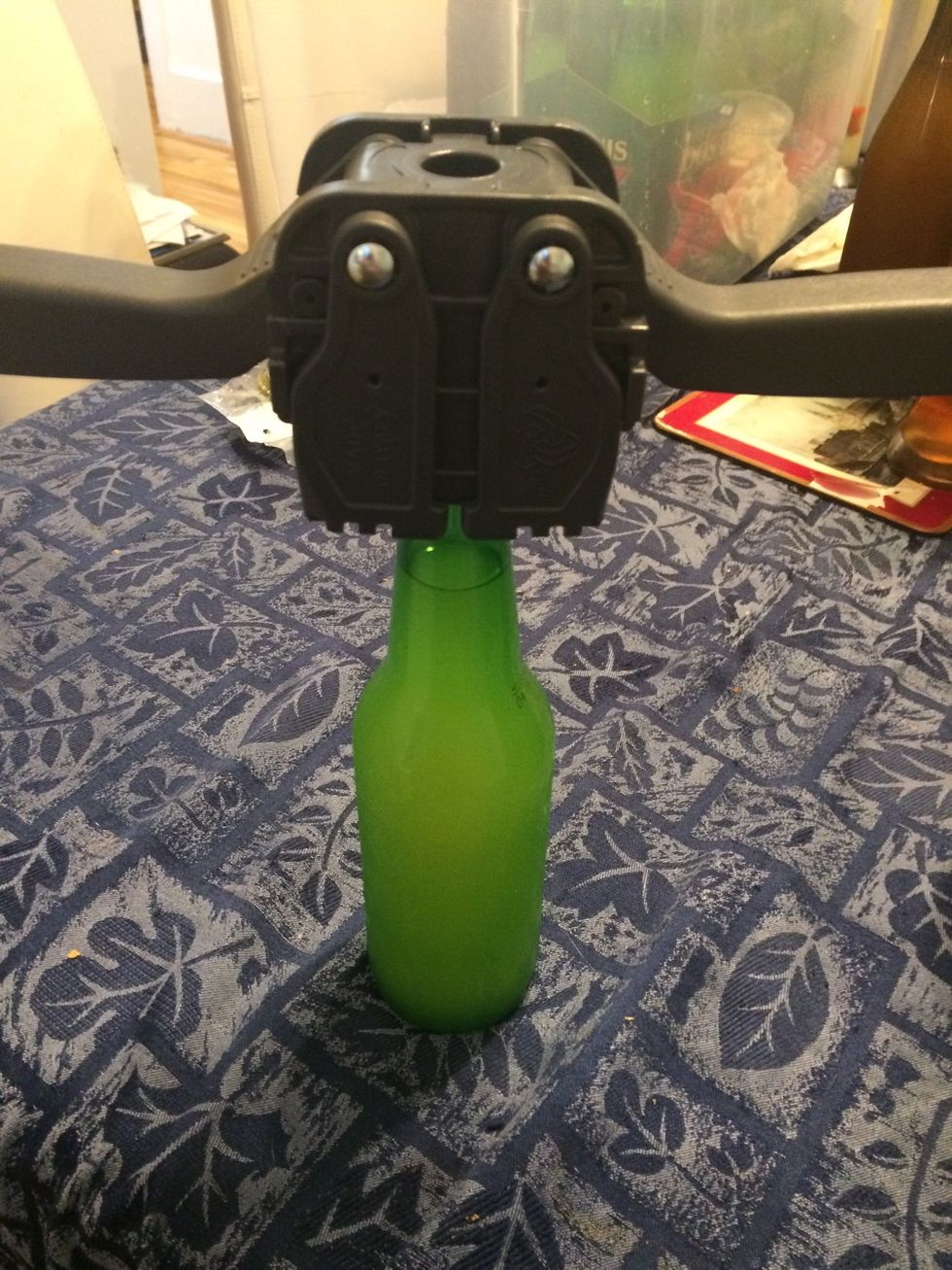 Using bottle capper, cap all of your bottles. Ensure bottles are properly sealed to prevent loss of carbonation.
Allow bottles to sit in a cool dark room for at least two weeks to allow beer to carbonate. After beer has carbonated refrigerate for 24-48 before consuming allowing all sediment to settle.
Stay tuned for a guide on how to poor home brewed beer!
Empty beer Bottles
Racking cane and tube
1.0c Honey
2.0c Water
Bottling pot
Sanitiser
Bottle Caps
Bottle capper