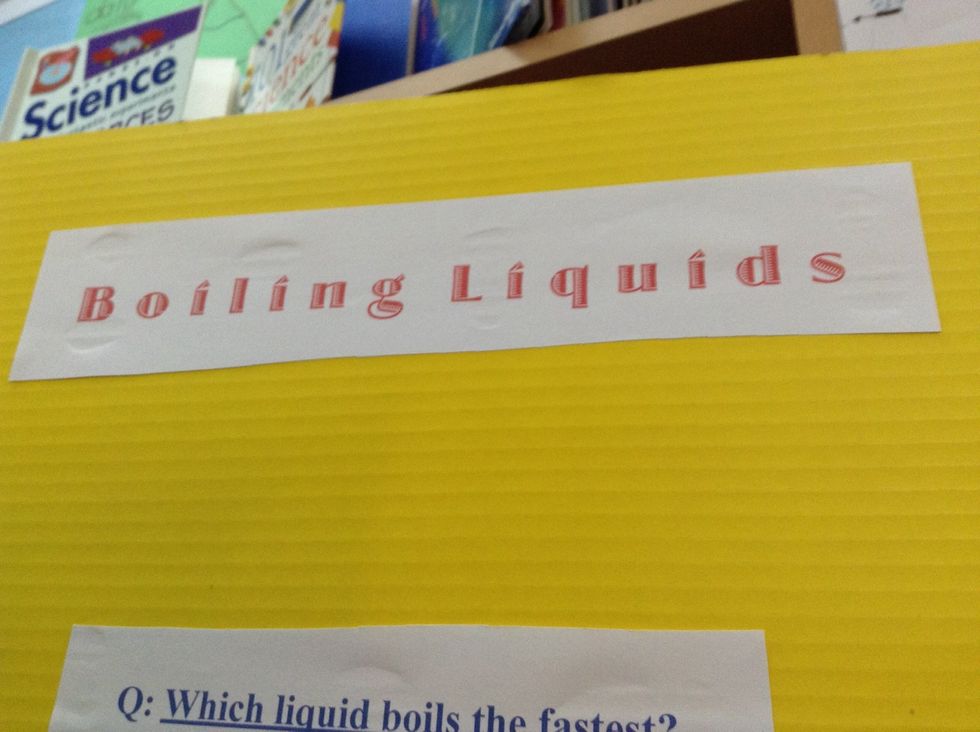 My title is BOILING LIQUIDS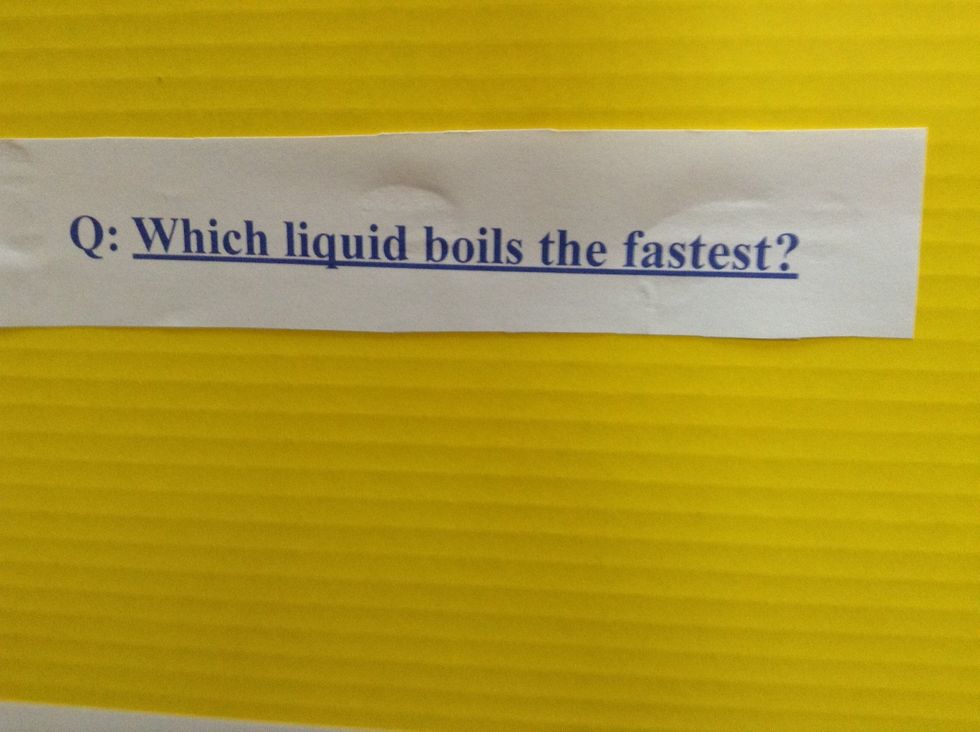 My question is Which liquid boils the fastest?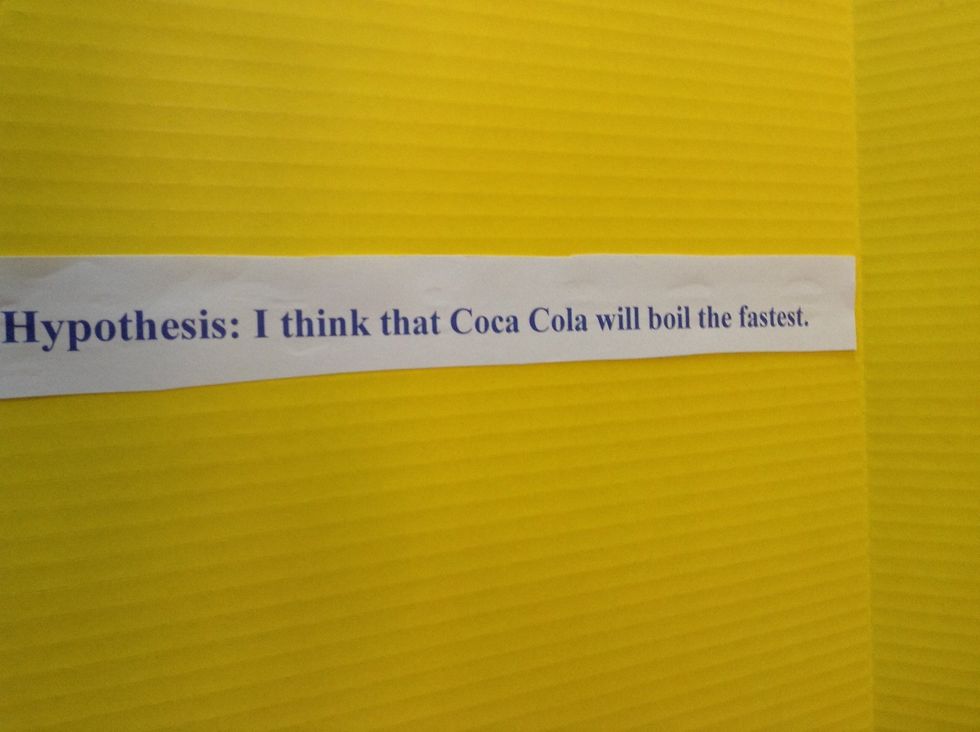 My hypothesis is the coca cola will boil the fastest.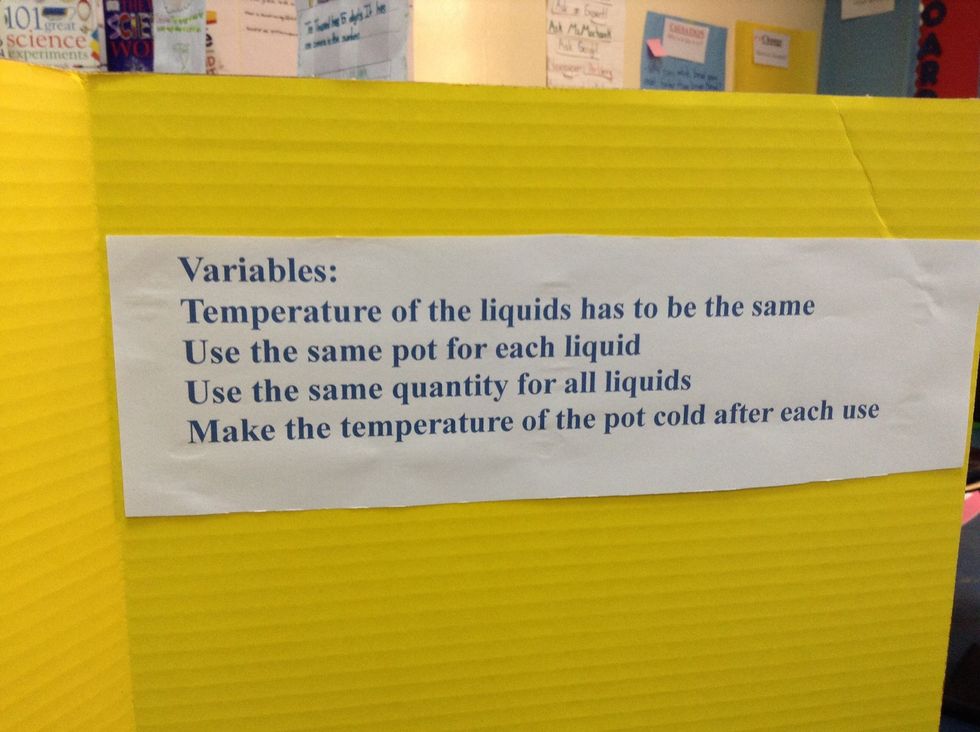 The variables are Temperature has to be the same Use the same pot for each liquid Use the same quantity for all liquids Make the temperature of the pot cold after each use.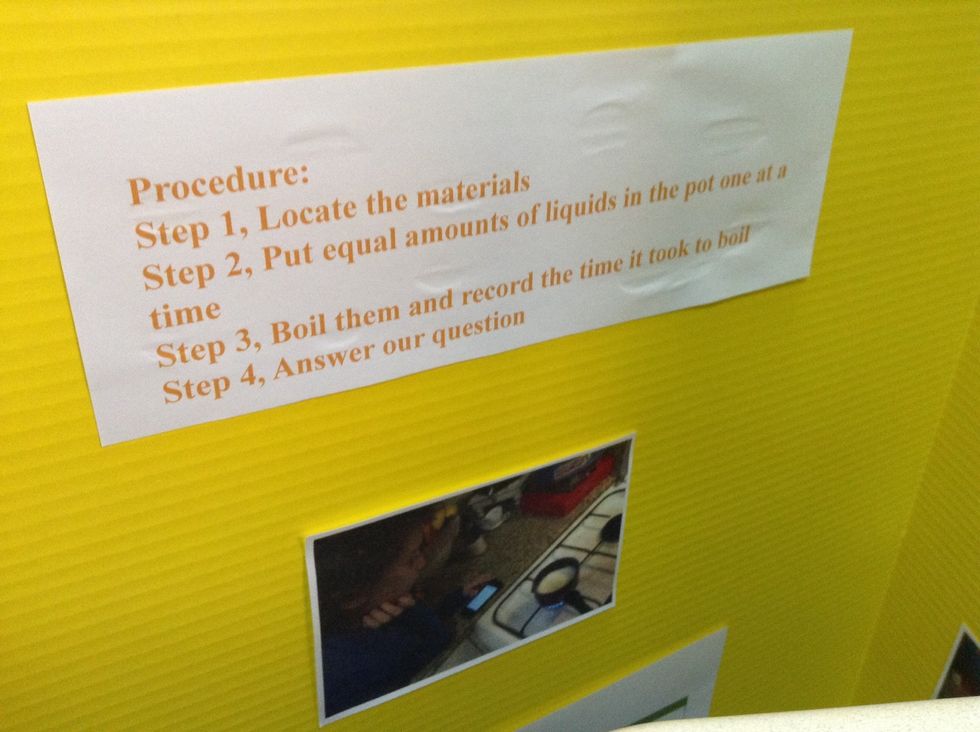 Procedure Step one, locate the materials Step two, put equal amounts of liquids in the pot one at a time Step three, boil them and record the time it took to boil Step four, answer our question
My results
Coca cola
7up
Water
Milk
Cup
Heat source
Timer