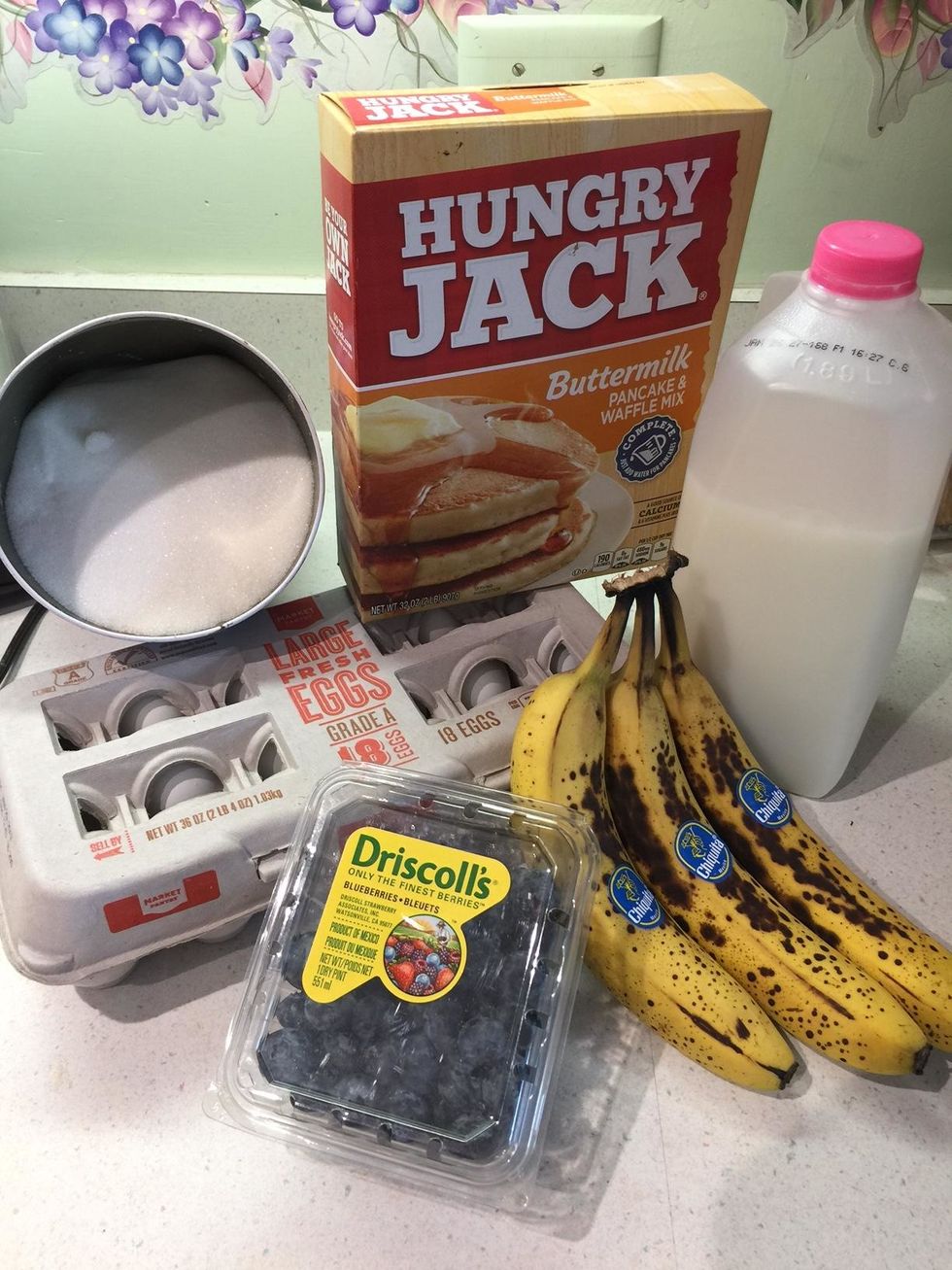 Gather all necessary ingredients listed on supply list.
Measure out crepe ingredients- milk, eggs and pancake mix.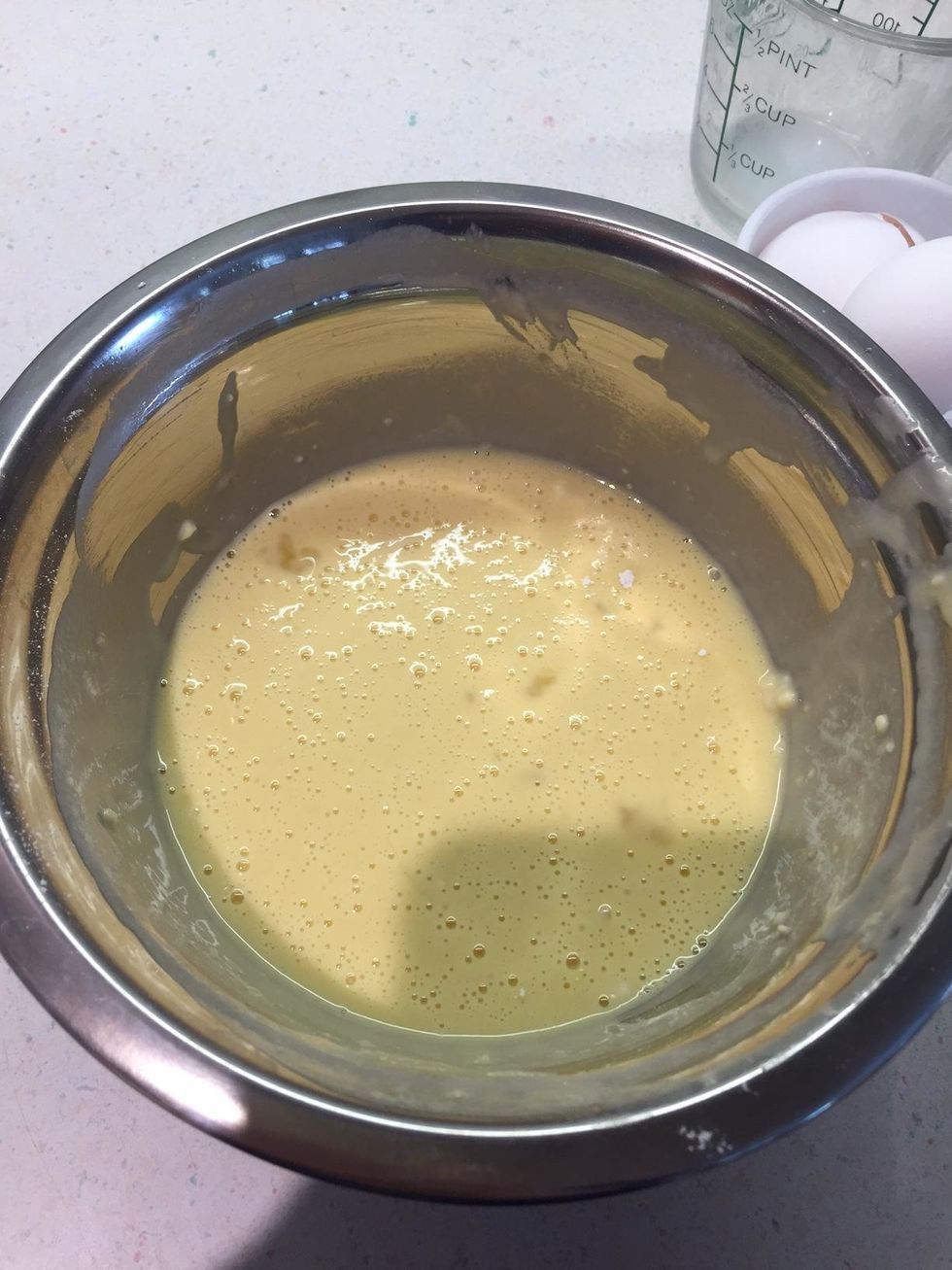 Stir crepe ingredients in a small bowl until blended.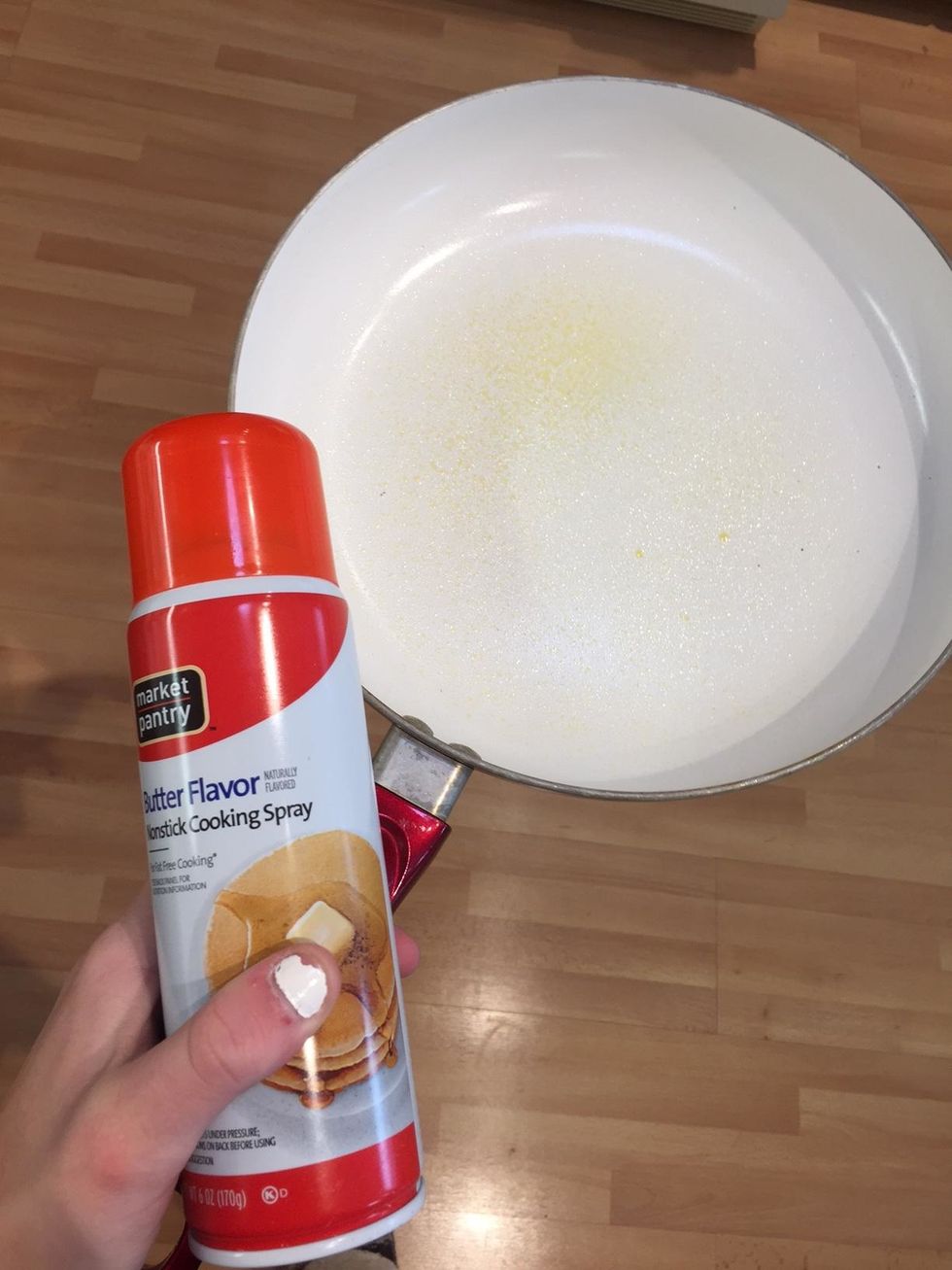 Grease a 8-10 inch skillet with cooking spray; heat over medium heat.
For each crepe, pour 1/3 cup of batter into skillet. Rotate skillet until batter covers bottom.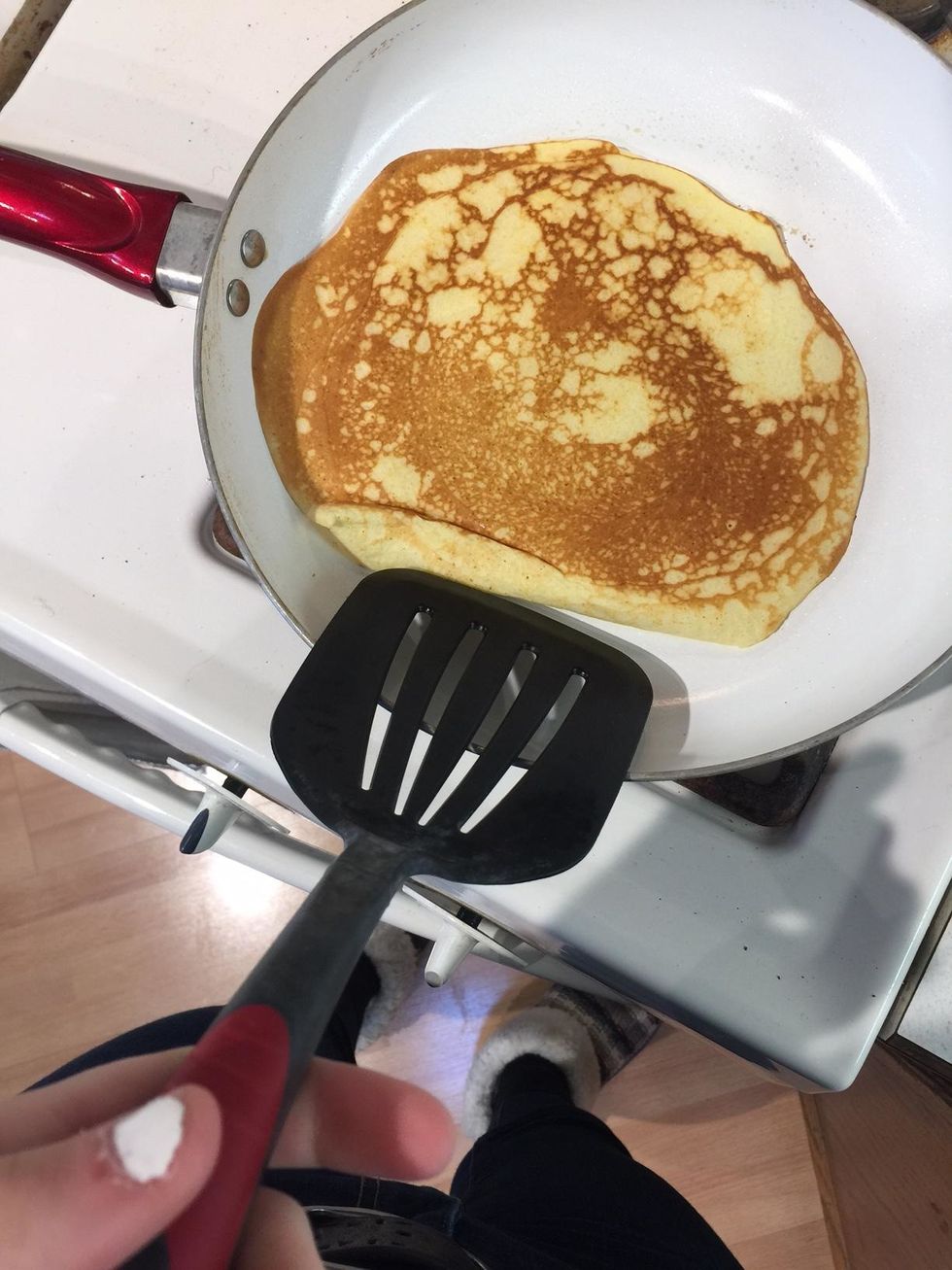 Once crepe is golden brown, use spatula to flip crepe over to opposite side.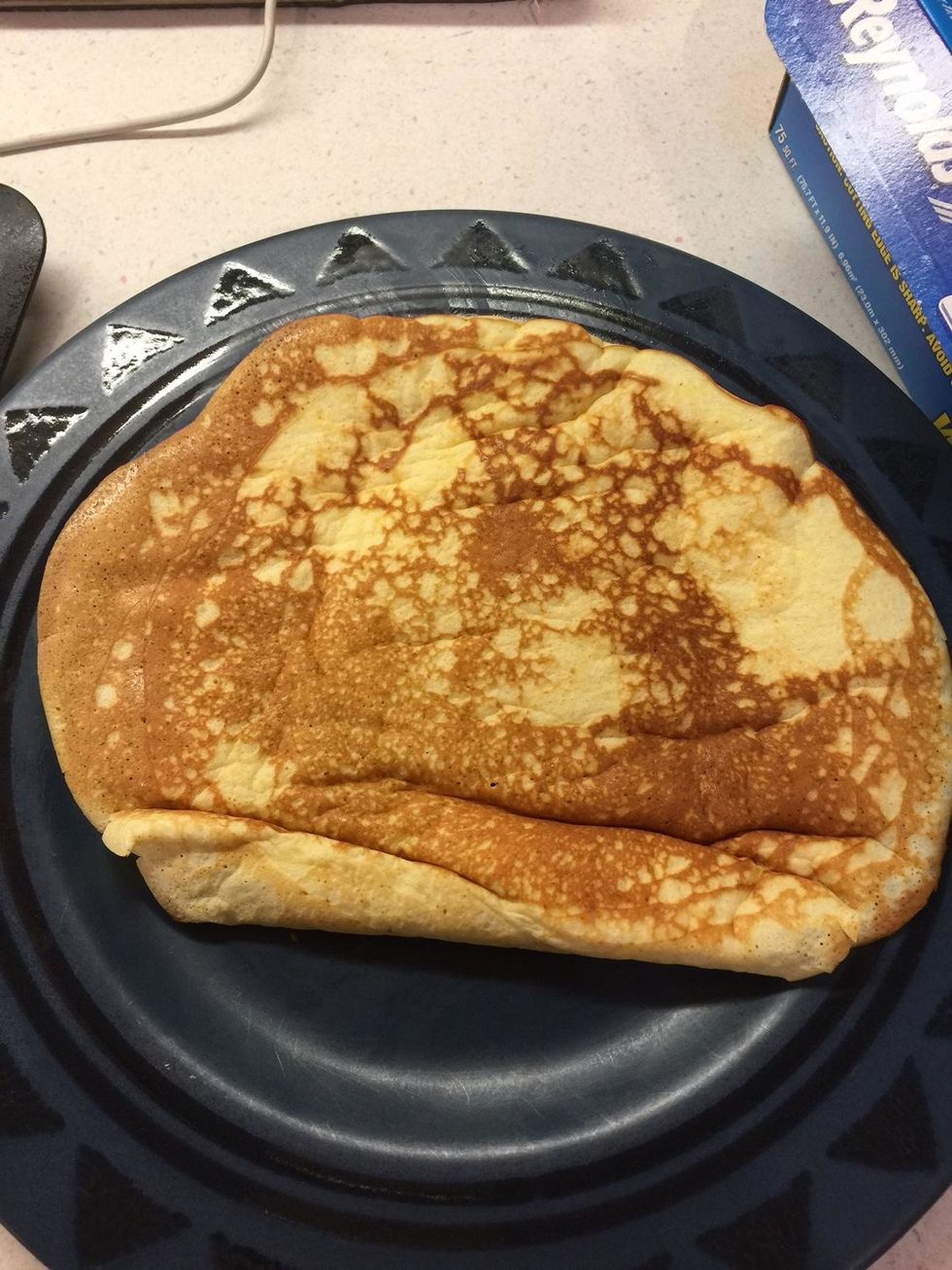 Once each side of the crepe is golden brown remove from skillet and place on plate.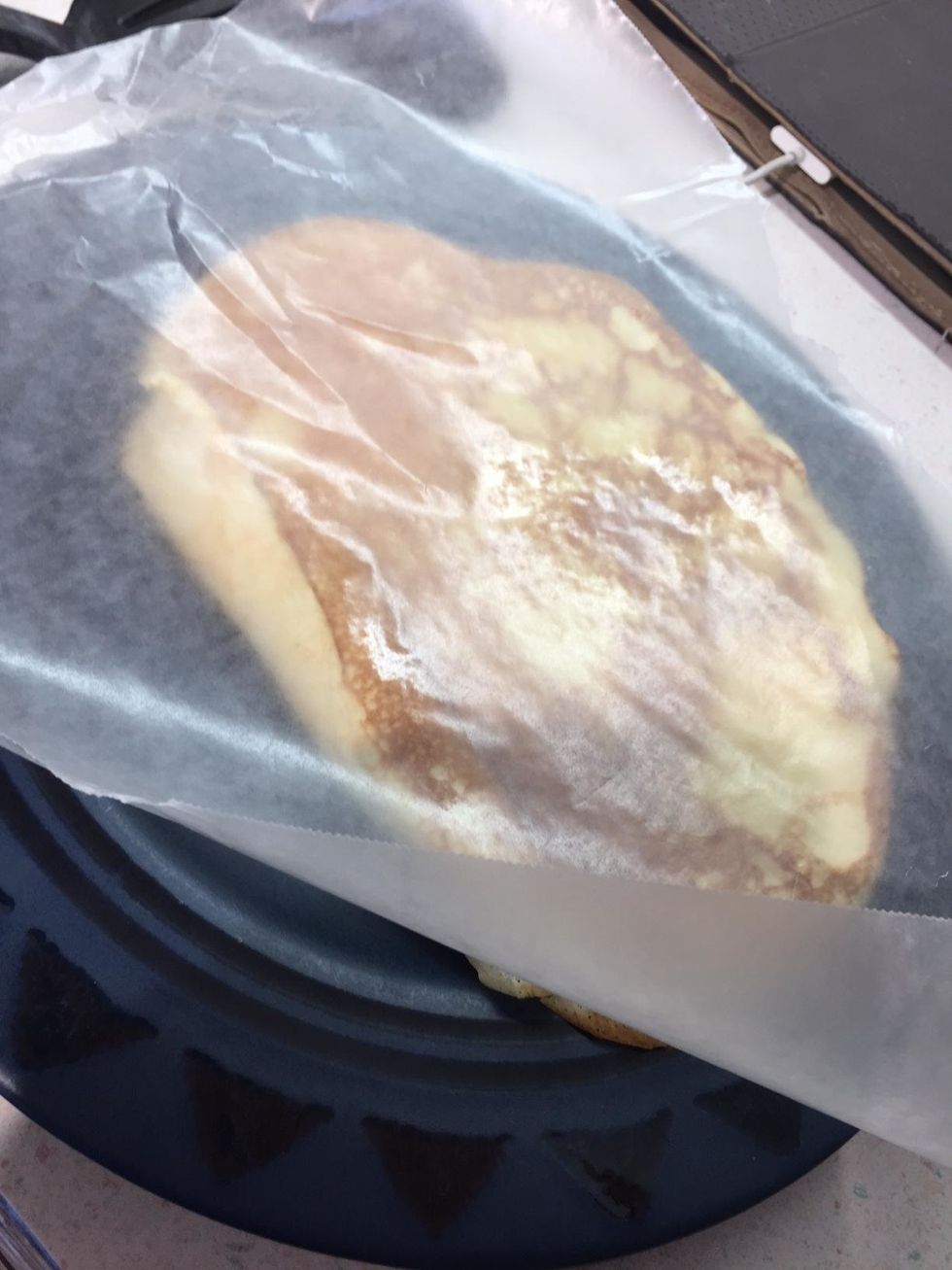 Place a piece of wax paper in between each crepe to prevent them from drying out.
In a medium bowl beat whipping cream and sugar on high speed until stiff.
Spoon about 1/3 cup of filling mix down the center of each crepe.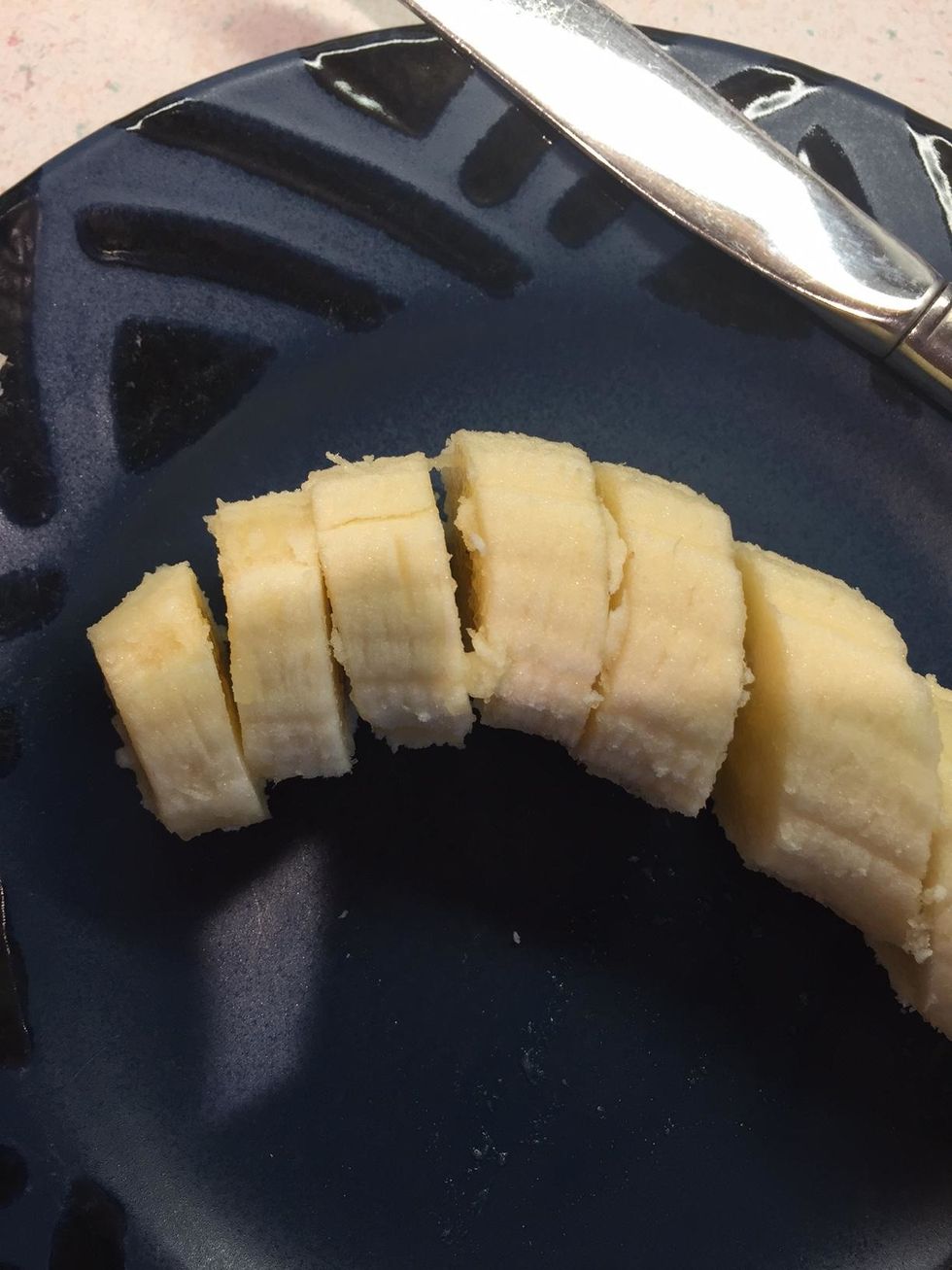 Slice bananas into small sections.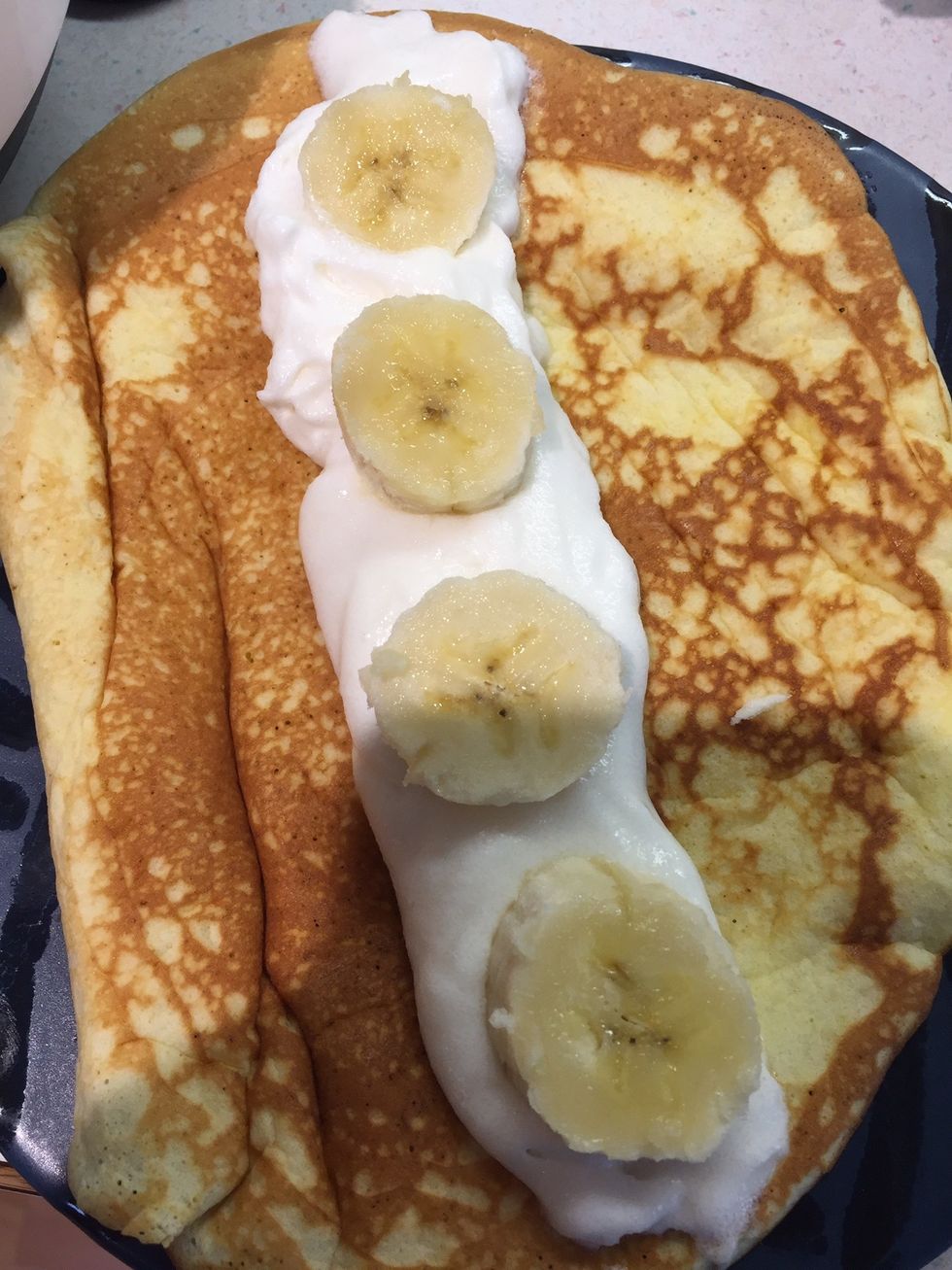 Place about 4-5 banana slices on top of filling, down the center of each crepe.
Roll crepes and top with blueberries and extra filling mix.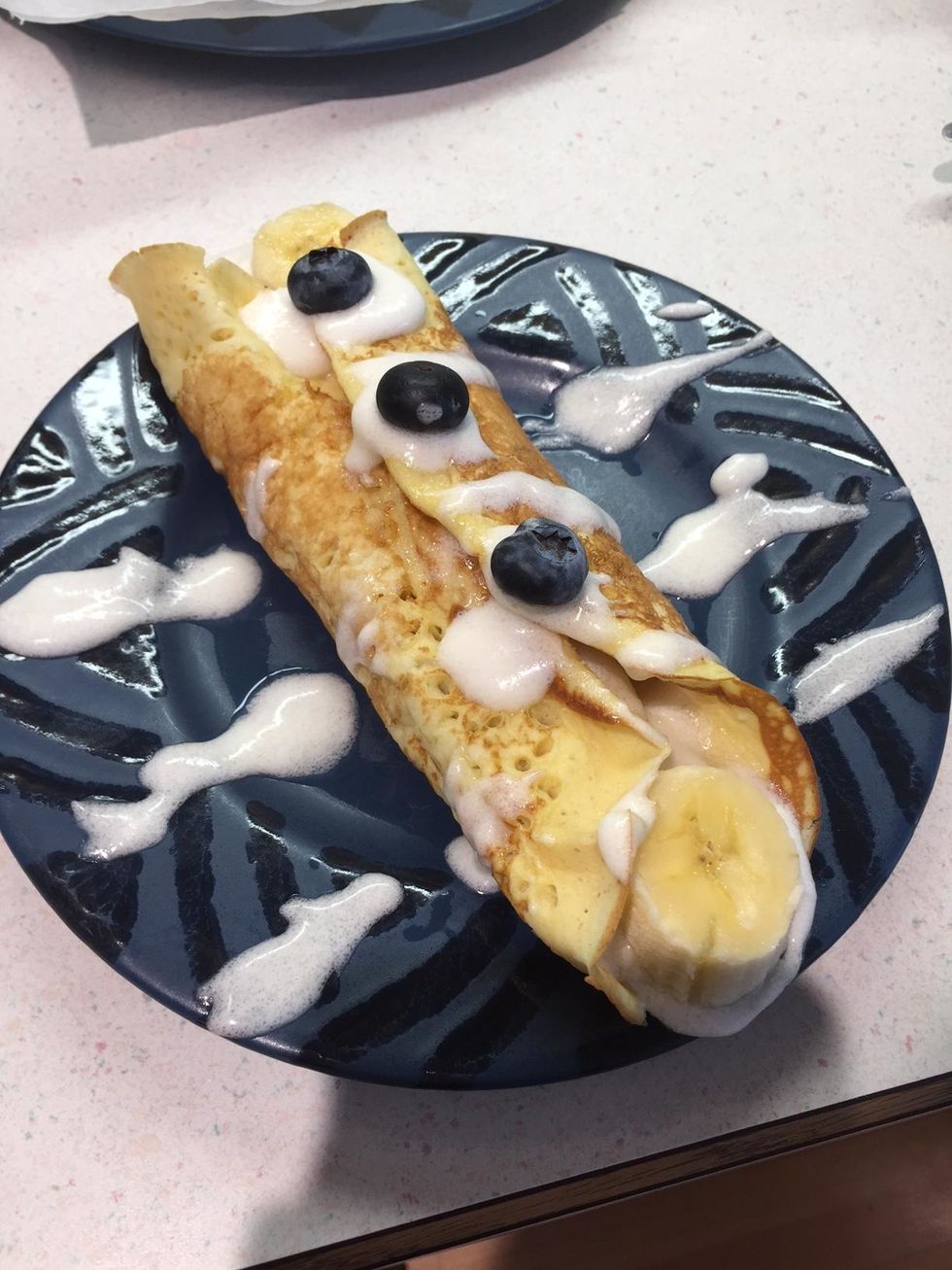 Enjoy!
1.0c pancake mix
3/4c milk
2.0 eggs
1/2c whipping cream
1/4c sugar
3.0 bananas
1.0c blueberrys
1.0 bottle of cooking spray