How to blue velvet cookie w/ white chocolate chips
Blue Velvet Cookie W/ White Chocolate Chips
416
I'm using blue velvet cake mix to make these delicious cookies. I bought my cake mix from my local grocery store.
If you're using colored mix, a little bit of discoloration may occur along the edges of the cookies.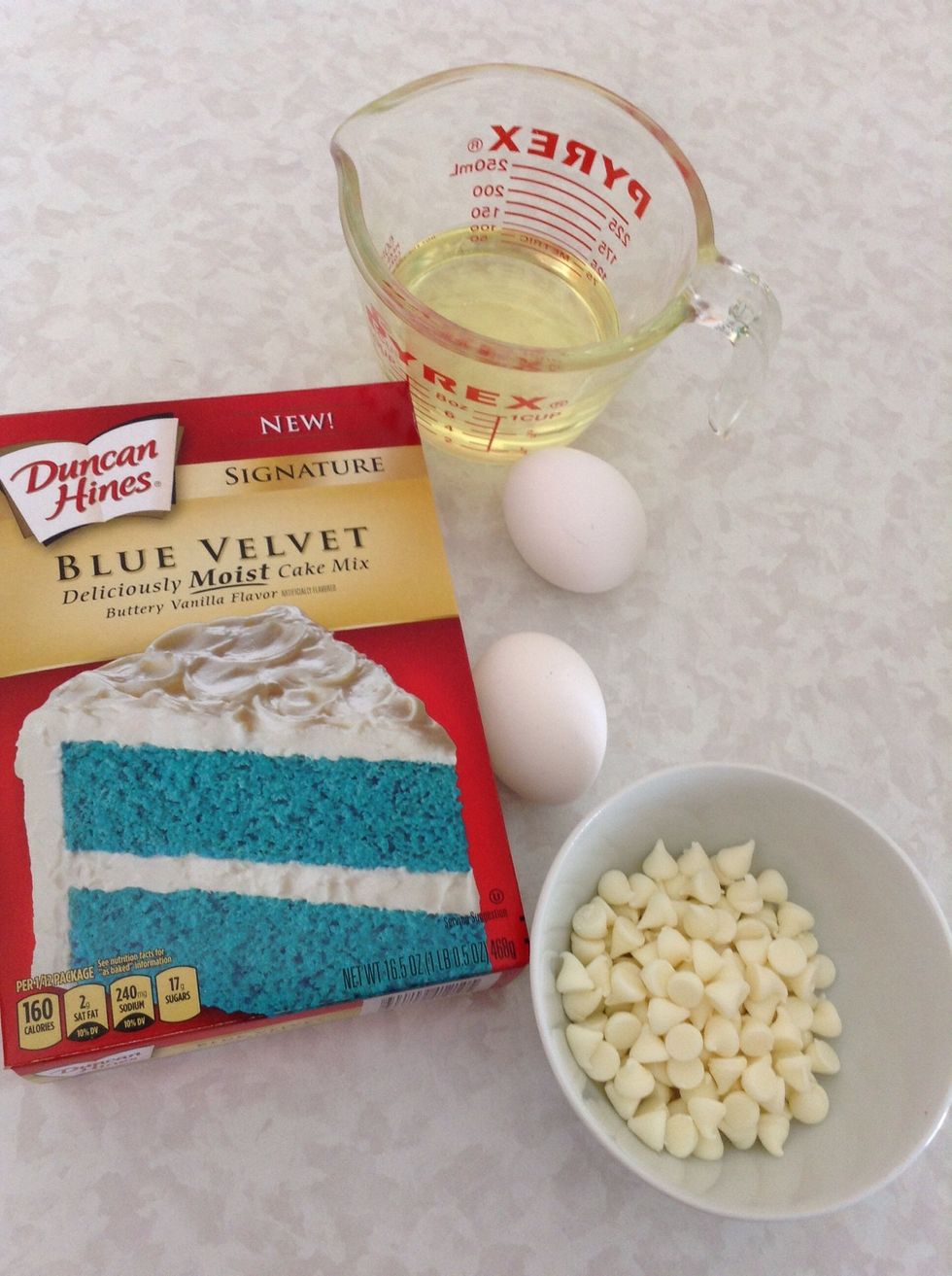 Ingredients
Preheat your oven to 350 degrees fahrenheit, or 176 degrees celsius.
Mix all of the ingredients together, except for the chocolate chips. You will add them later on.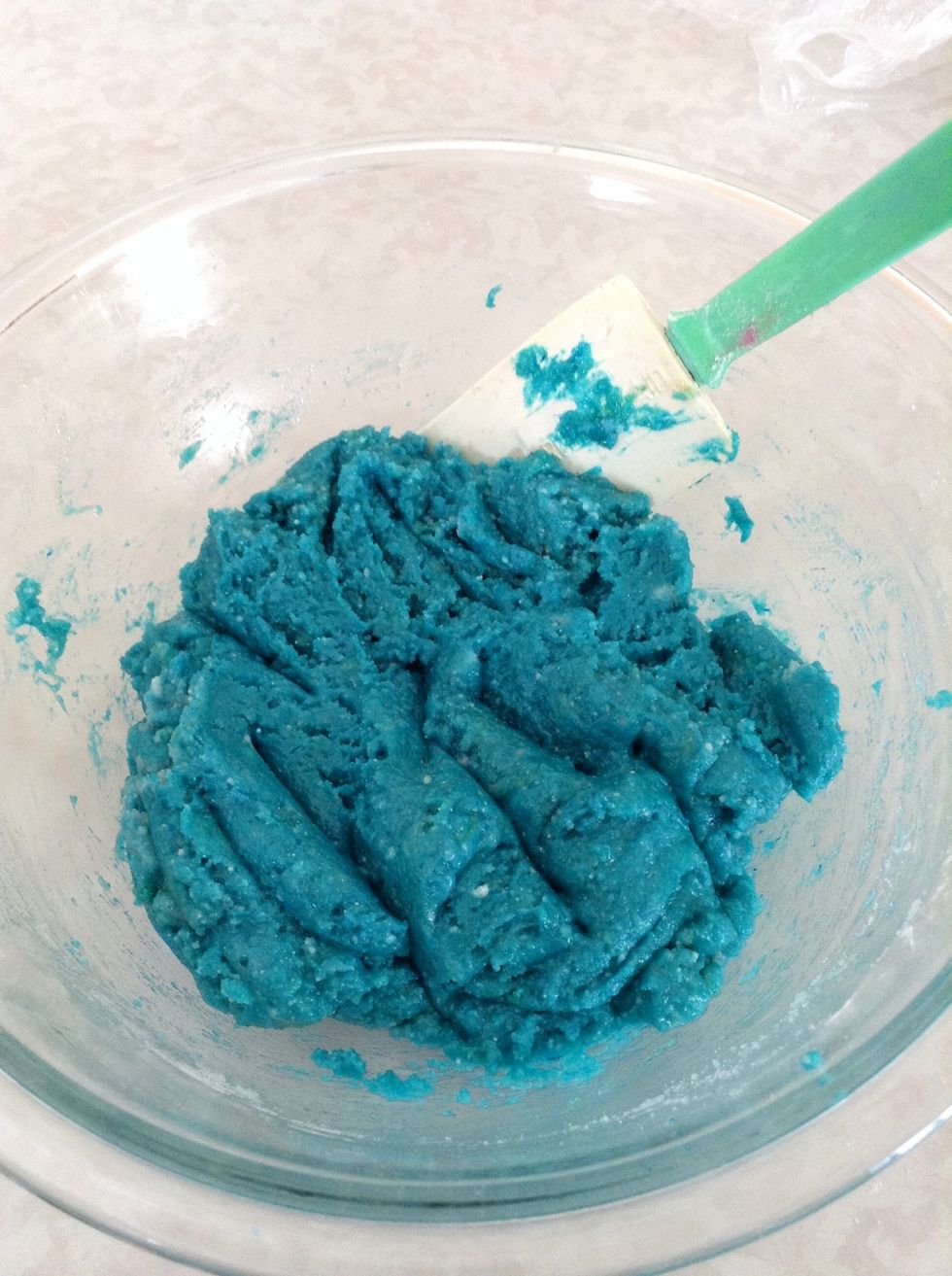 Make sure it's all mixed well
If you're using white or yellow cake mix, add 1/2 tsp of vanilla. Adding vanilla will give the cookies more flavor.
Add your chocolate chips of choice. I'm using white chocolate chips.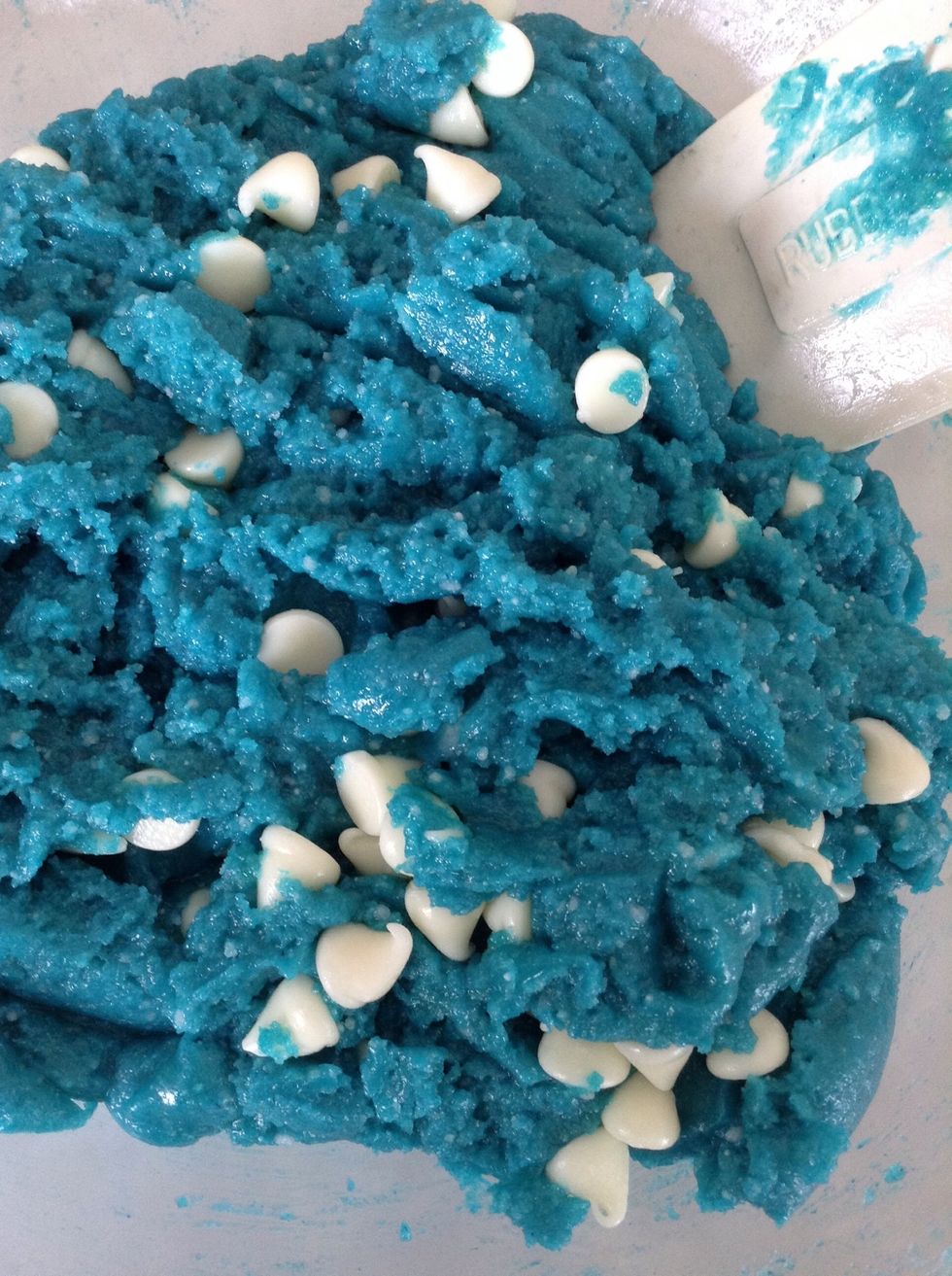 Mix them together
Now, using a cookie scooper or your clean hands, scoop the cookie dough onto a cookie sheet covered with non stick wax paper.
Tip: Make the edges of the cookies thicker then the center. This will prevent the edges from getting over cooked.
Tip: Make sure the cookies have space, otherwise they might get stuck together. If they do get stuck together, just try your best to separate them.
Place them on the top rack of the oven to prevent the bottom of the cookies from over cooking.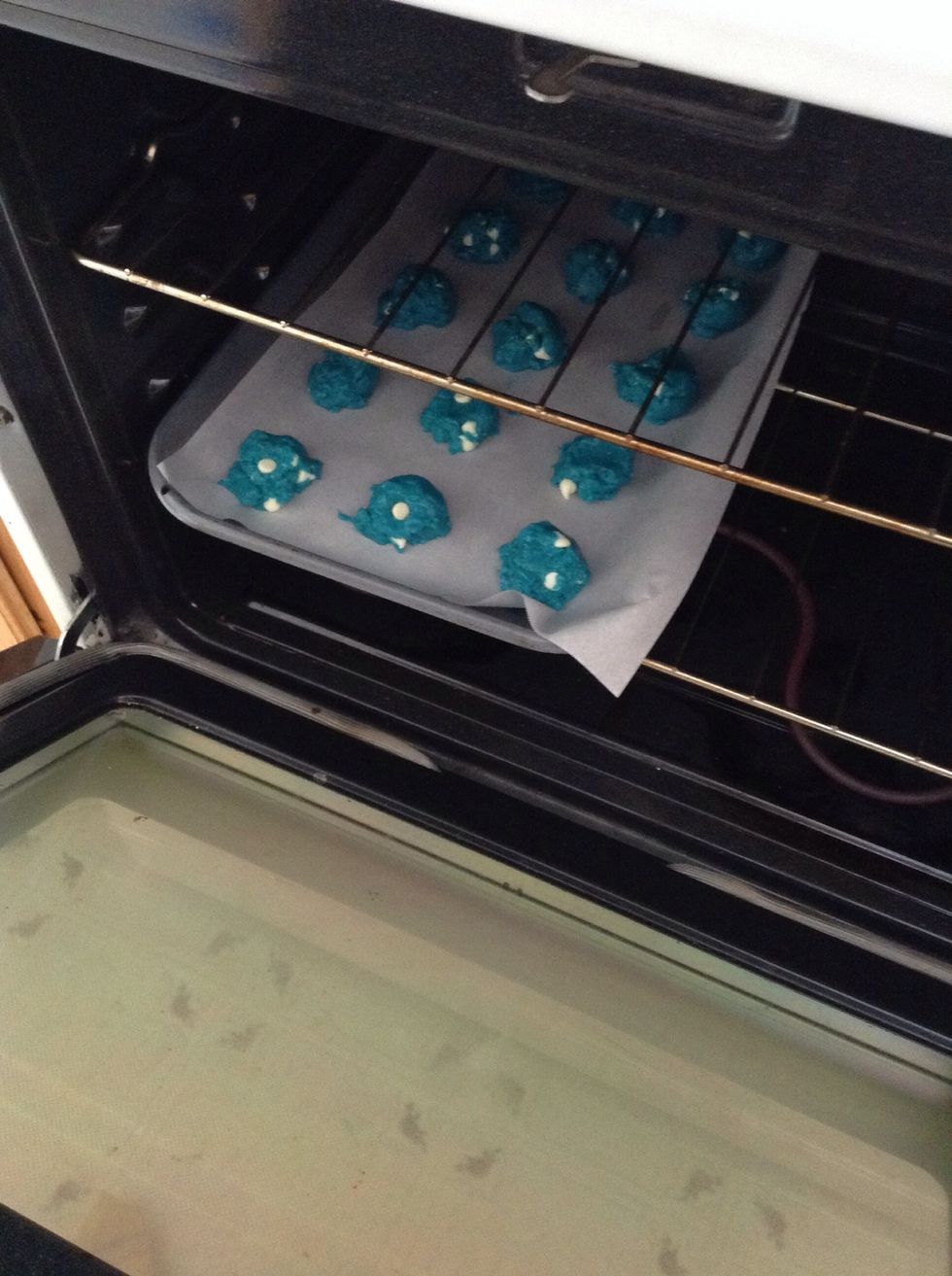 This would be too low
Cook them for 10-12 minutes. Once done cooking, let them cool for at least 2 minutes. Then take them out of the oven and enjoy!
Thanks for watching! Hope you enjoy your cookies :3
1.0 Cake mix box
2.0 Eggs
1/2c Vegetable Oil
1/2c White Chocolate Chips
1/2tsp Vanilla (optional)
Mixing Bowl
Mixer
Cookie sheets
Wax paper