First Things First: You should always start off in your goalie ready position, which is being on your toes, knees bent, hands out, shuffling side to side, and a few steps in front of the goal line.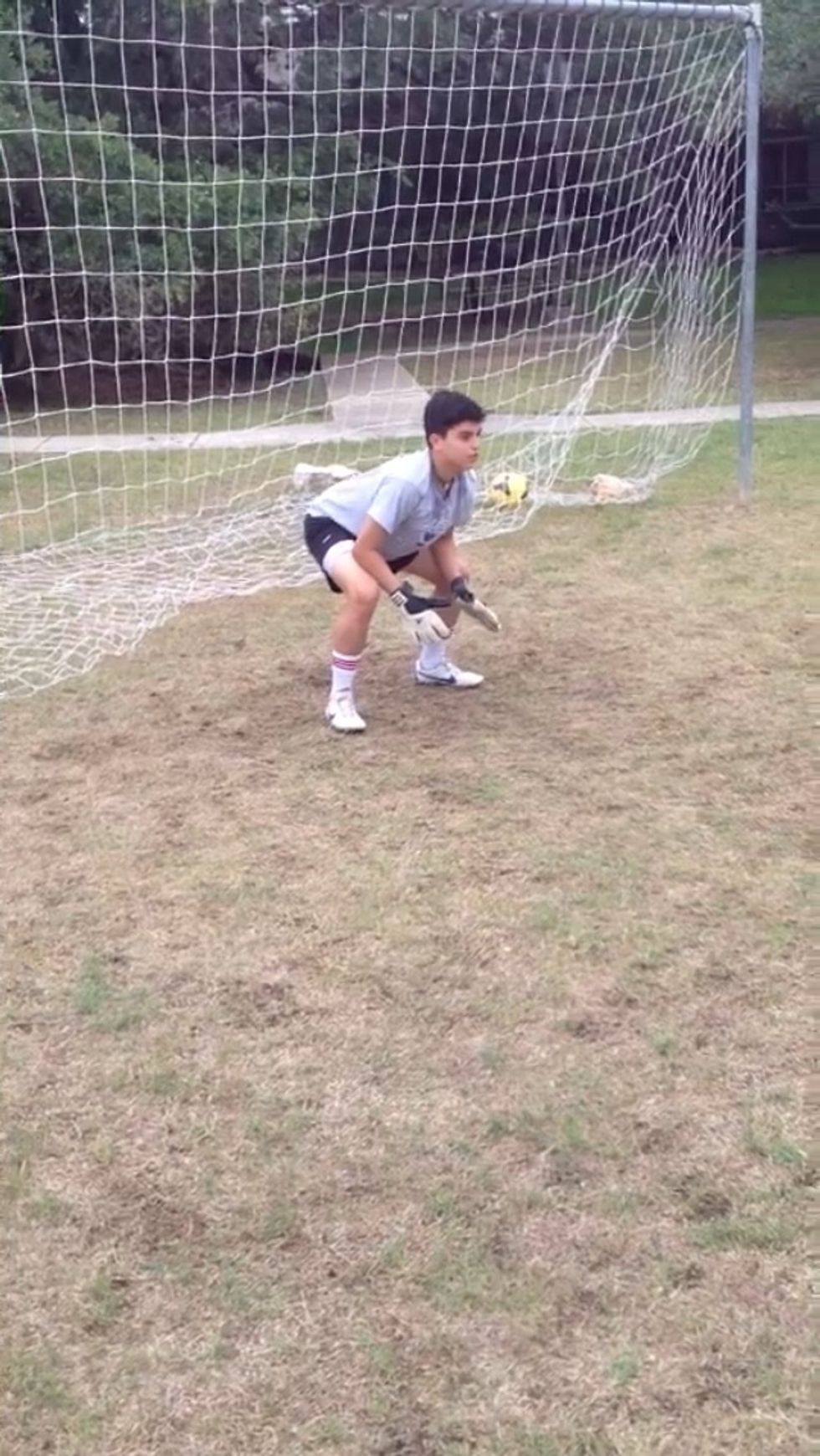 As a goalie there are several ways to block a shot. Let's watch some videos that demonstrate some of these ways.
Method #1: Coming up towards the ball and scooping the ball up into your arms and chest.
Method #2: Jumping and diving at the ball when it is kicked low and hard to save it from going into the net.
Method #3: When the ball is kicked high or above your head, jump and punch the ball out over the goal so it does not fly into the net
1.0 Soccer goal
1.0 Soccer ball
1.0 Goalie gloves
1.0 A partner