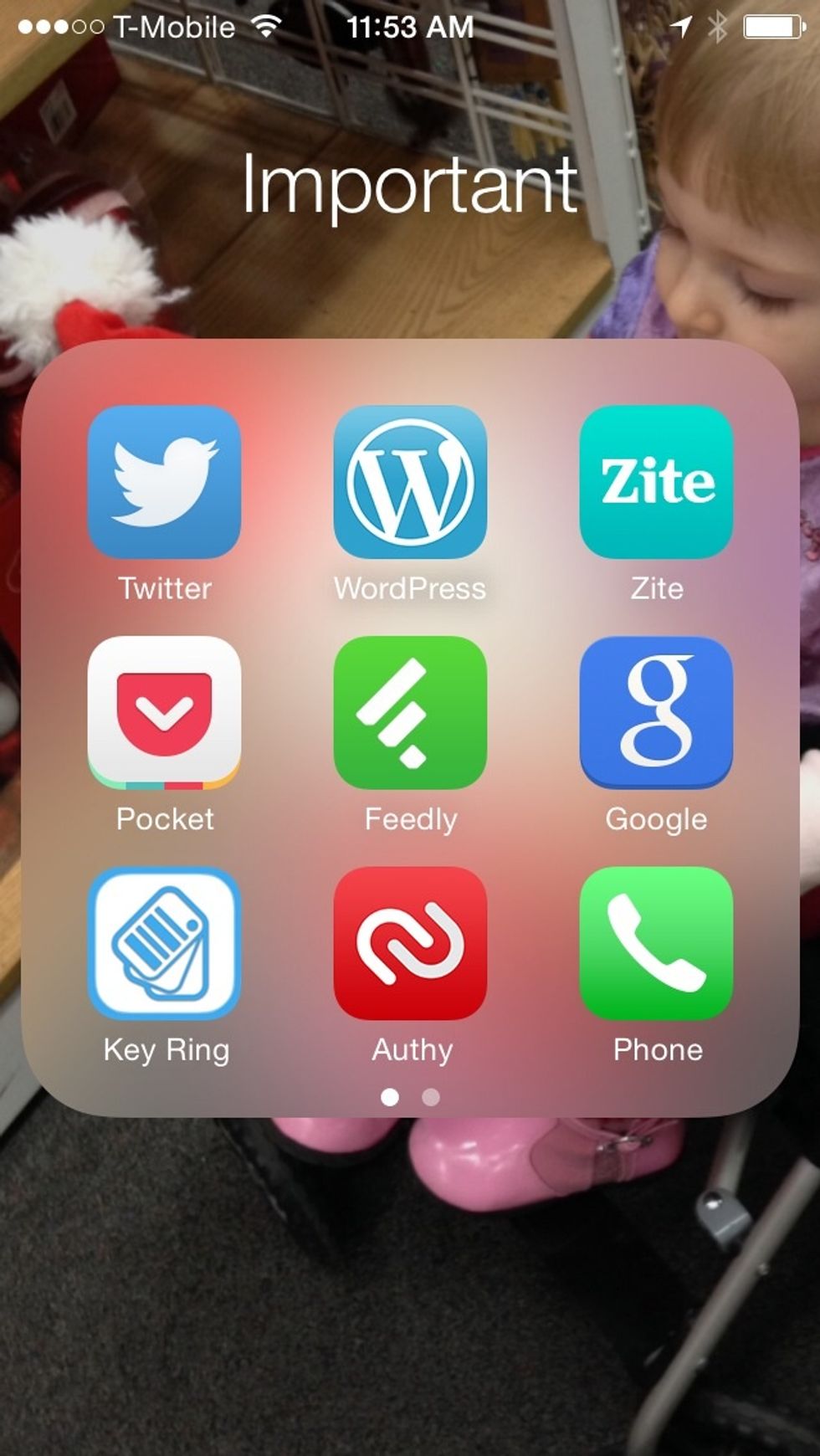 Open your phone app.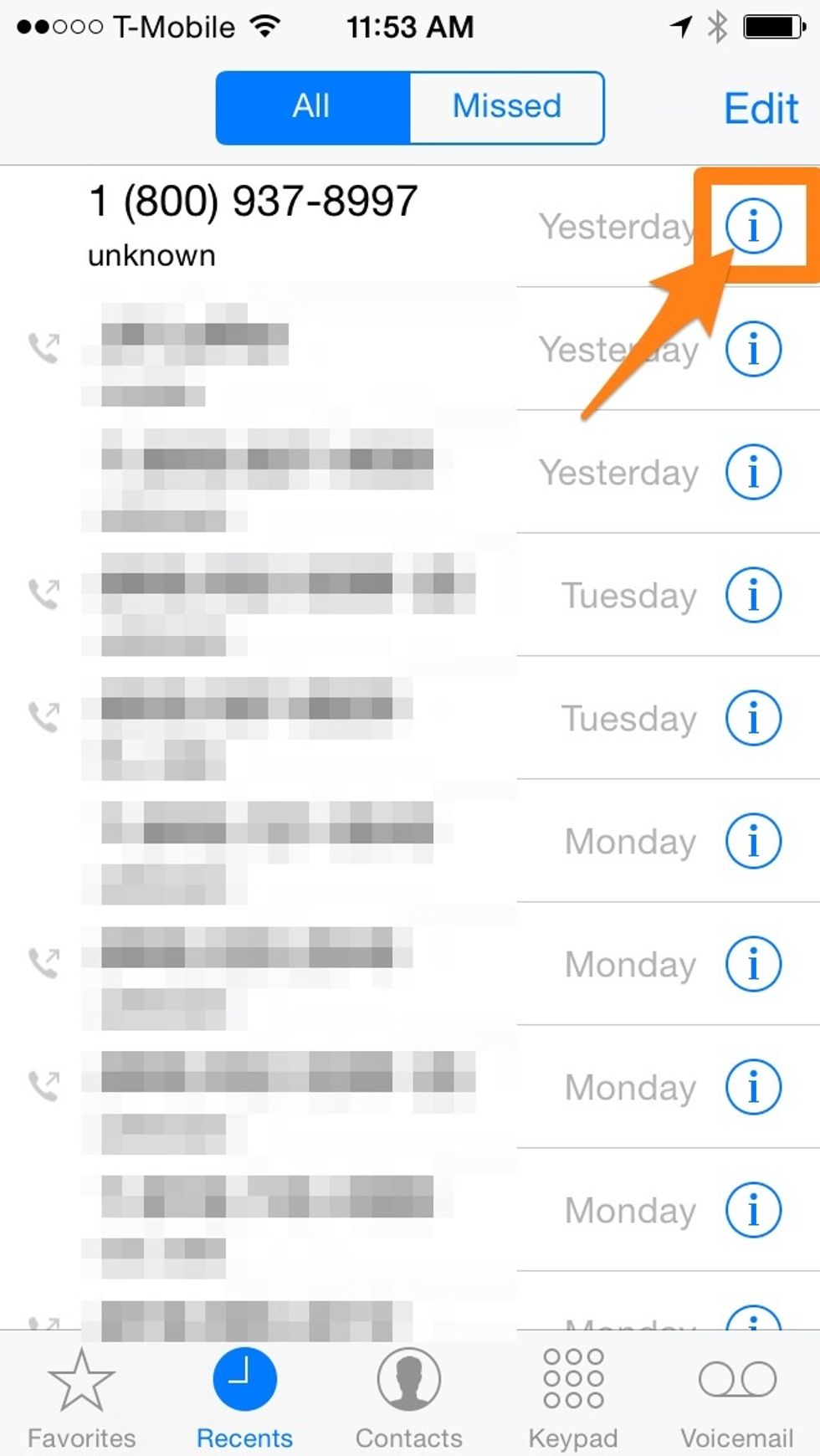 On the recent tab, tap the information icon next to the number you'd like to block.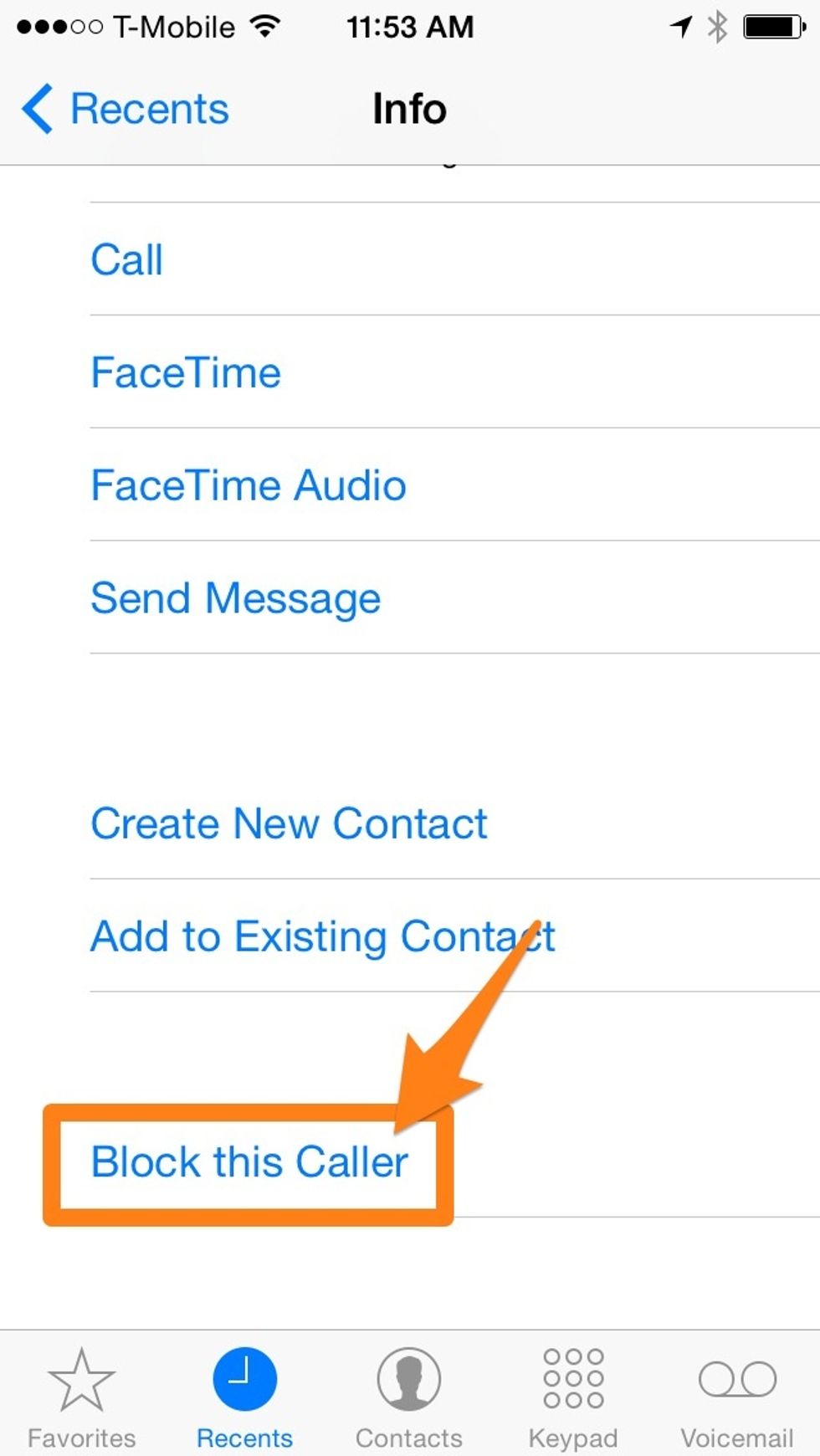 Scroll down and tap the block this caller option.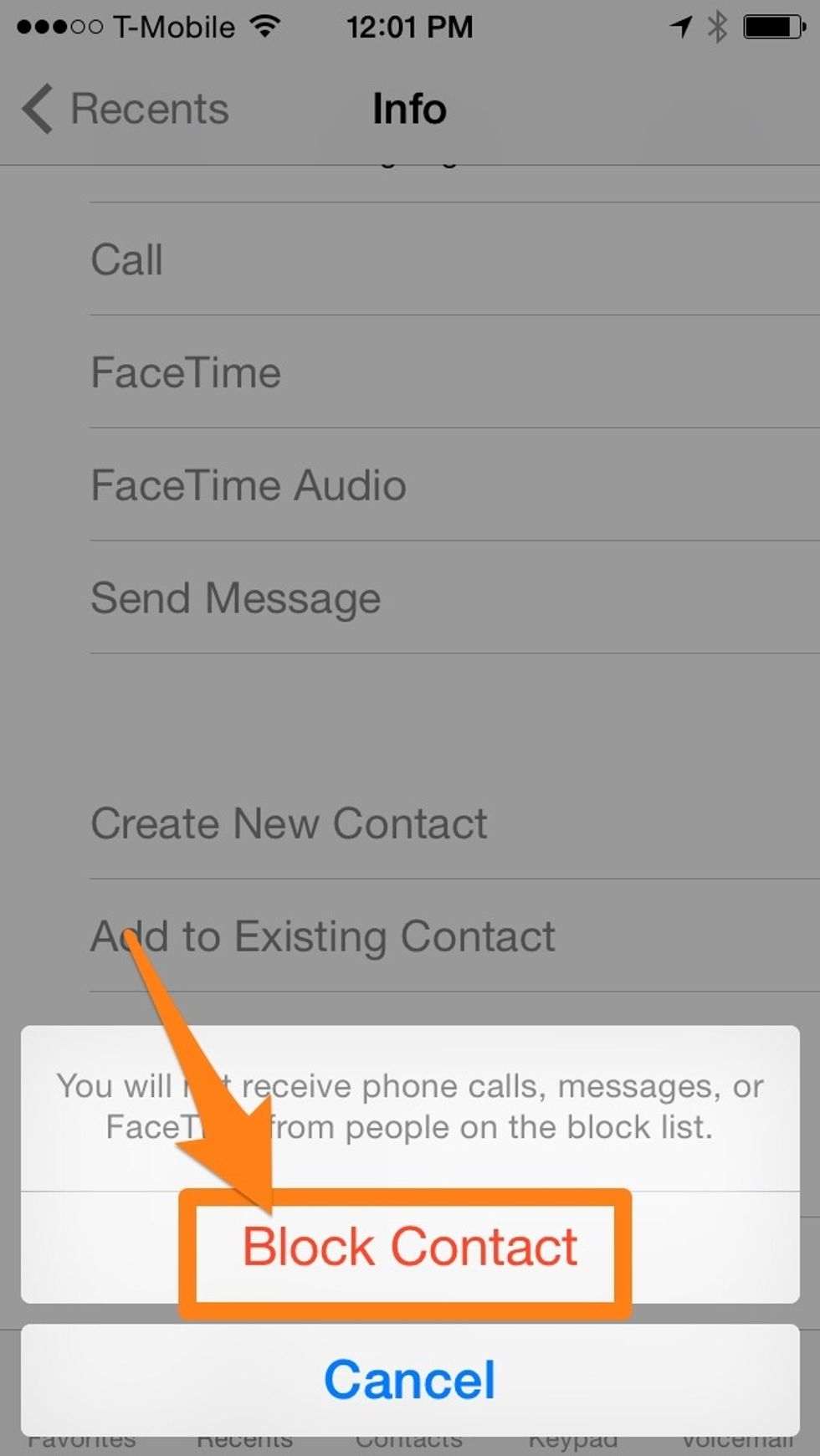 Verify that you'd like to block all phone calls, messages, and FaceTime for the caller.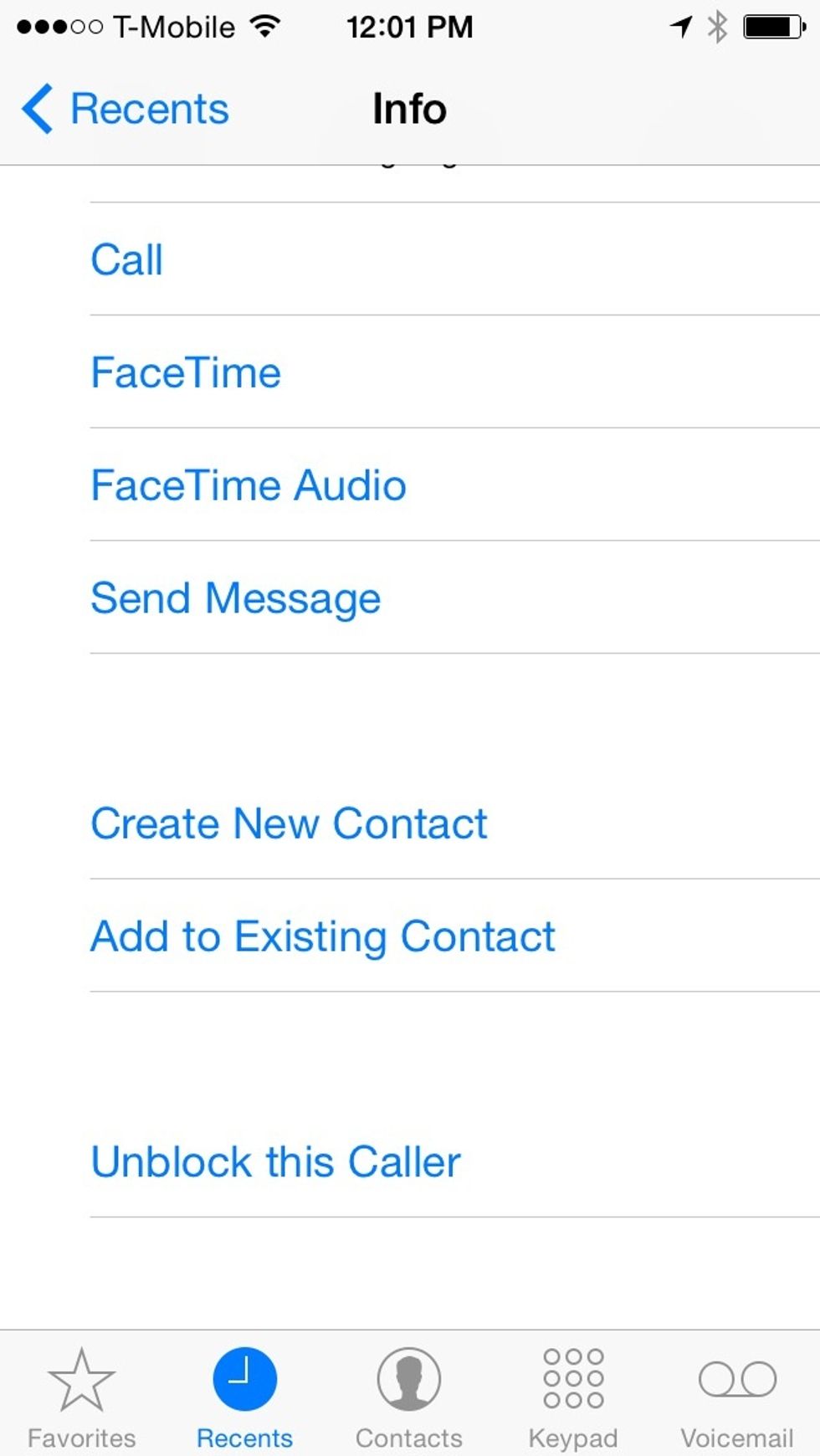 It's blocked. You can tap unblock to receive everything from the caller again.
iOS 7 phone
A received or missed call
Nick Leffler
Instructional Designer focused on personal learning experiences for the modern workplace. #mLearning #eLearning #MobileEnterprise Specialist.