How to bling your champagne glasses
Here is a quick & easy way to make your glasses sparkle for New Years Eve or any party.
33
Gather supplies...flutes, glue, bling. (I like to work on parchment paper, makes for easier cleanup, glue drips, etc.)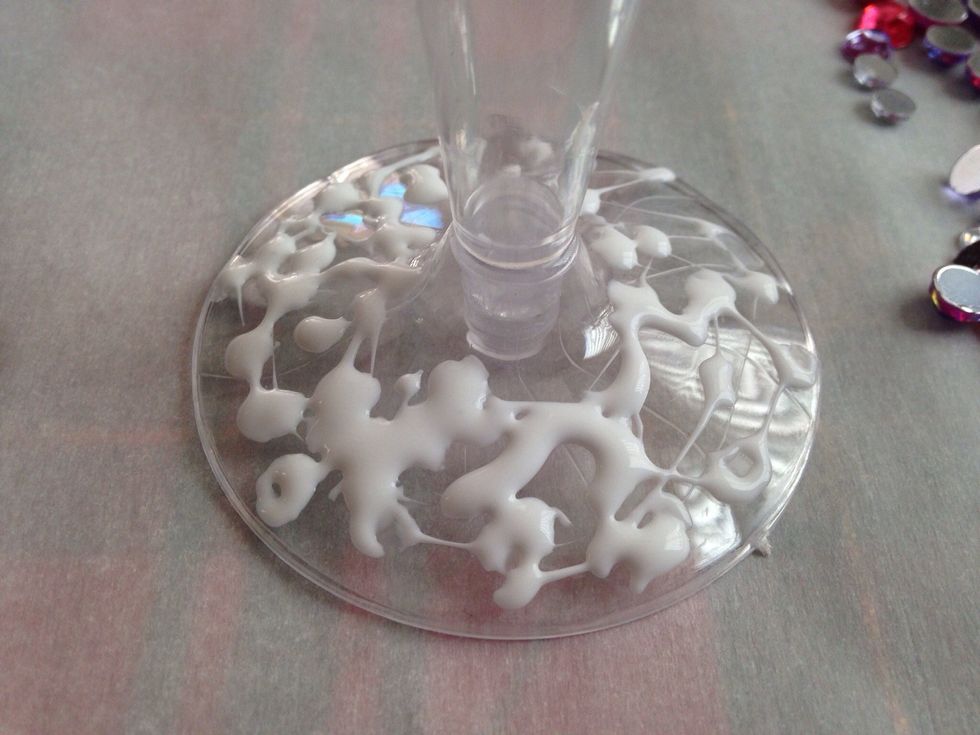 I am using plastic flutes. The bottoms pop off, so you can save them to use again. Spread tacky glue along base of glass.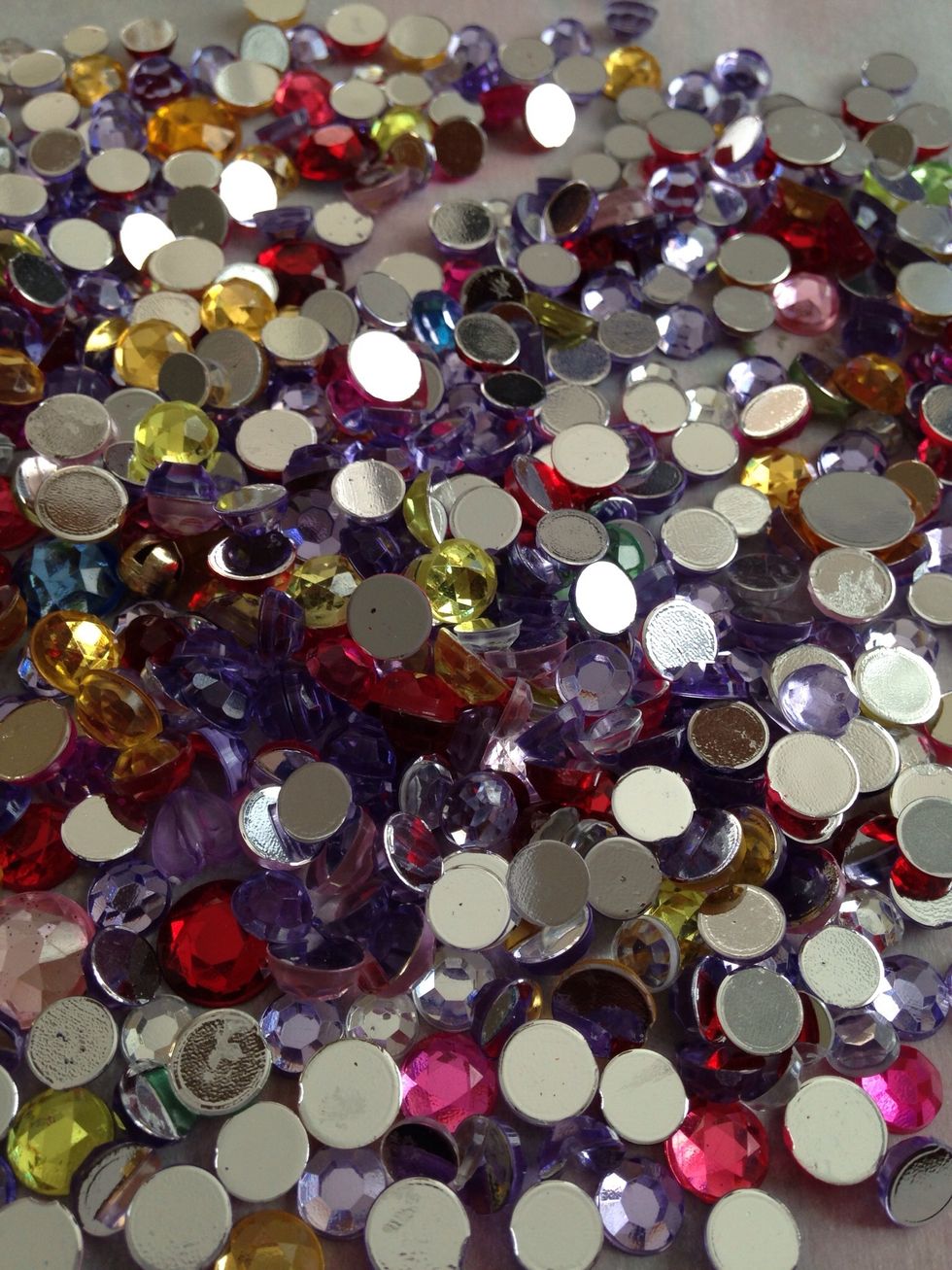 Pretty!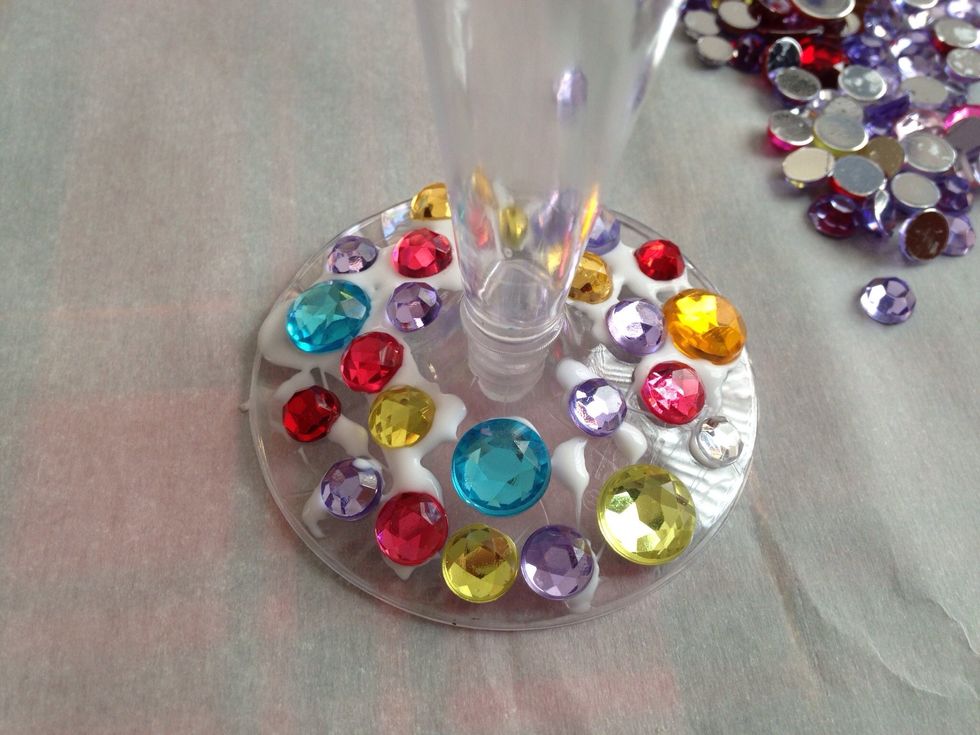 Attach jewels to glue...I chose to use all multi colors.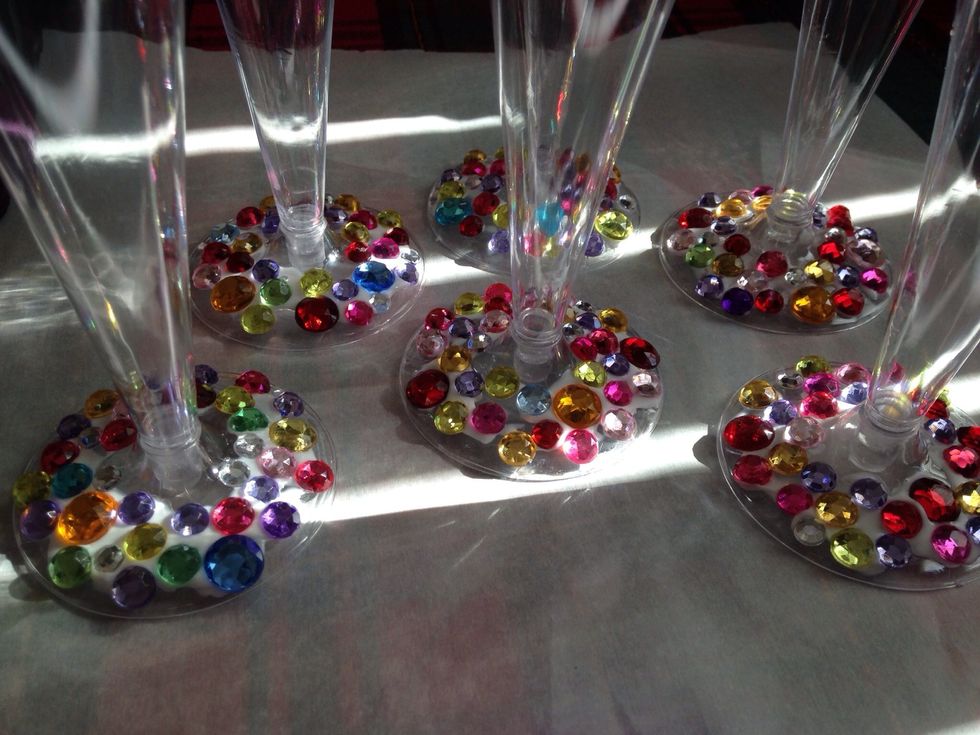 These are made up very quick. I did six in 25 minutes.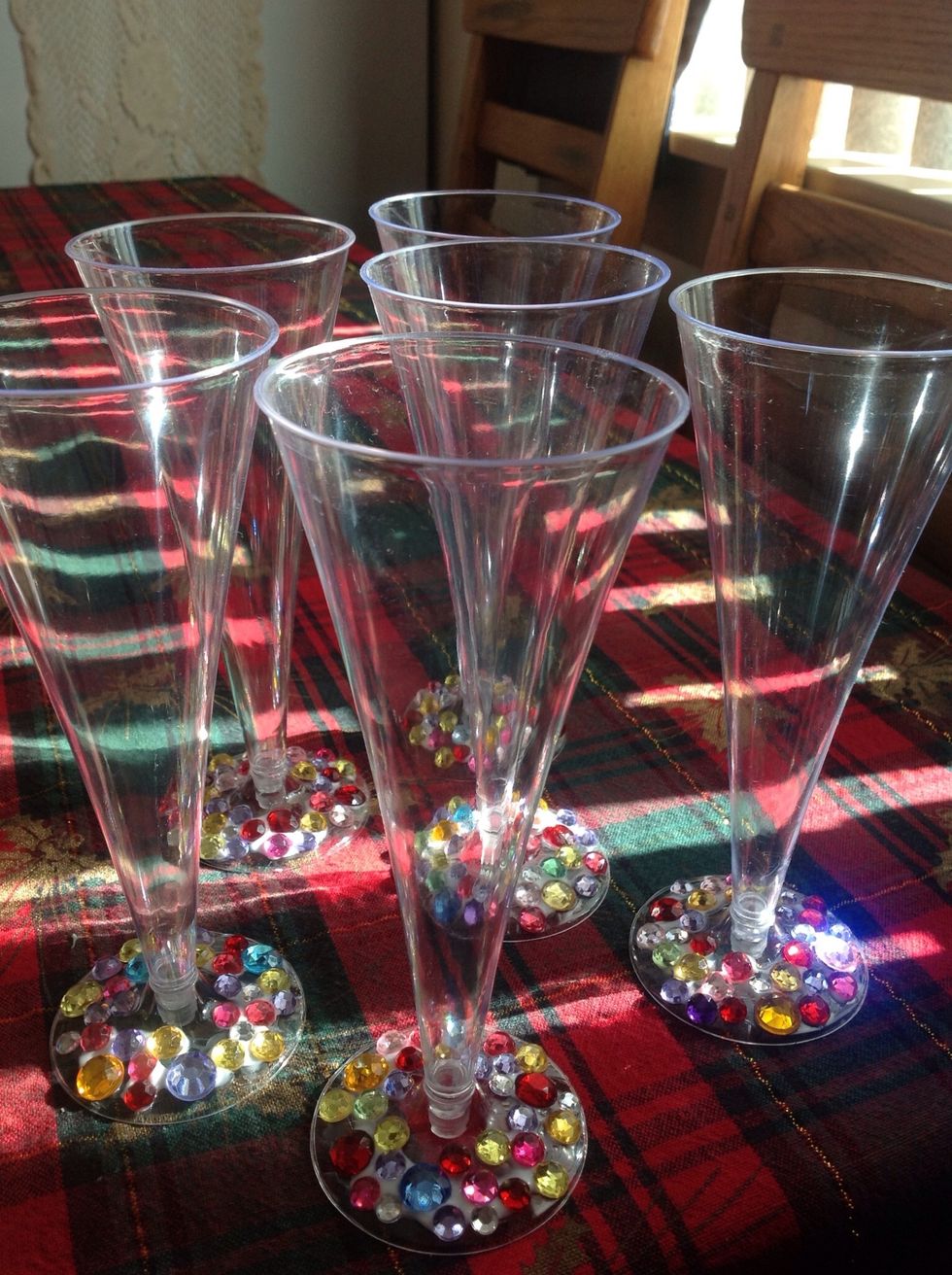 Glue will dry clear in a couple hours. Then bring on the champagne!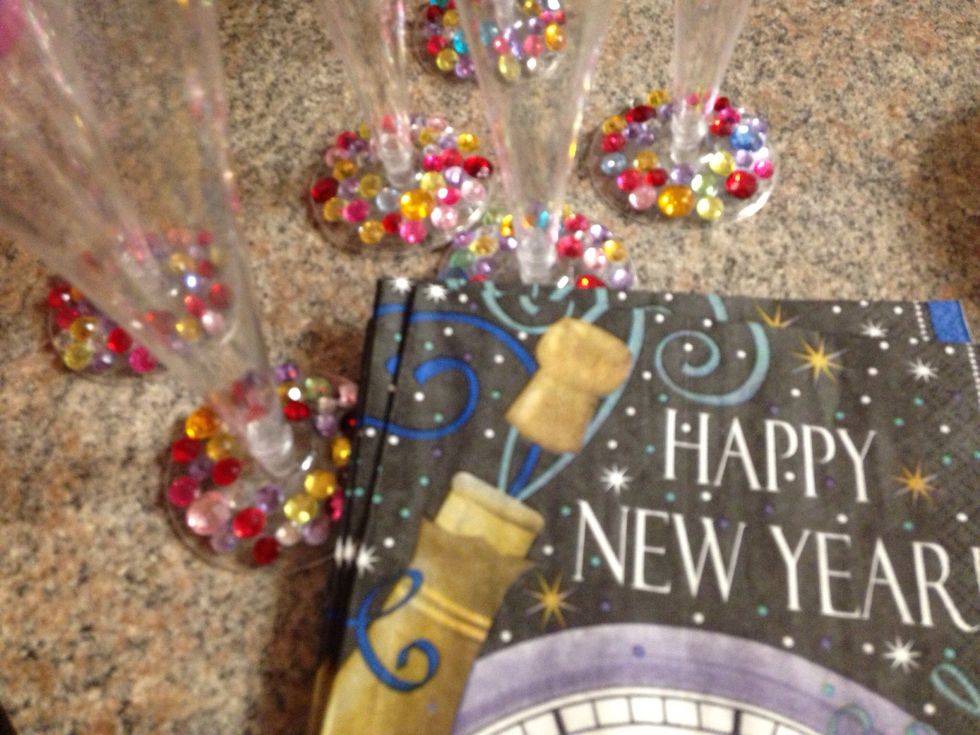 Happy New Year, welcome 2014!!
Champagne flutes
Aleene's Tacky Glue
Bling of choice