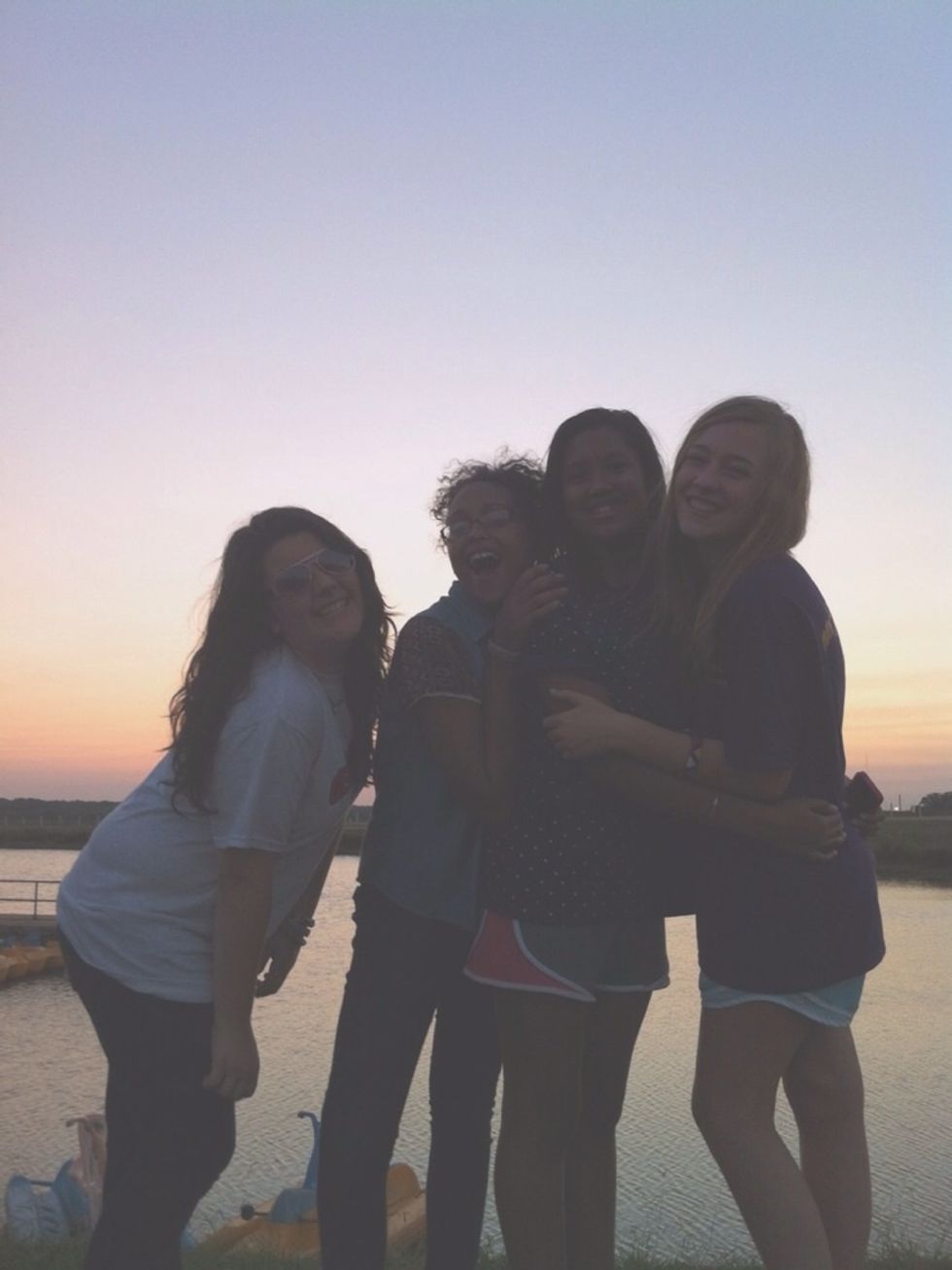 I used a picture taken of my daughter and her friends taken on the lake at sunset.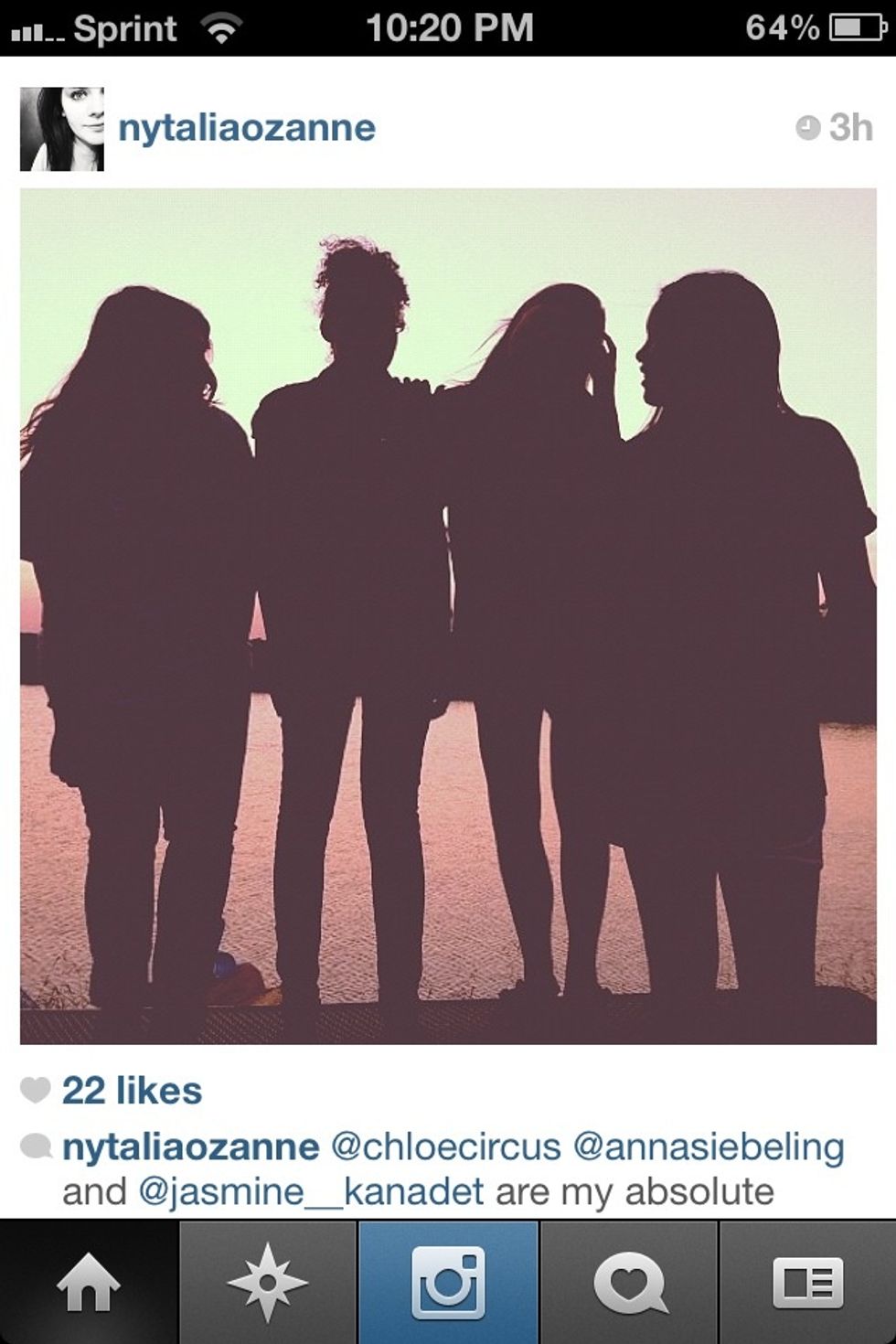 I saved a screen shot of her Instagram photo.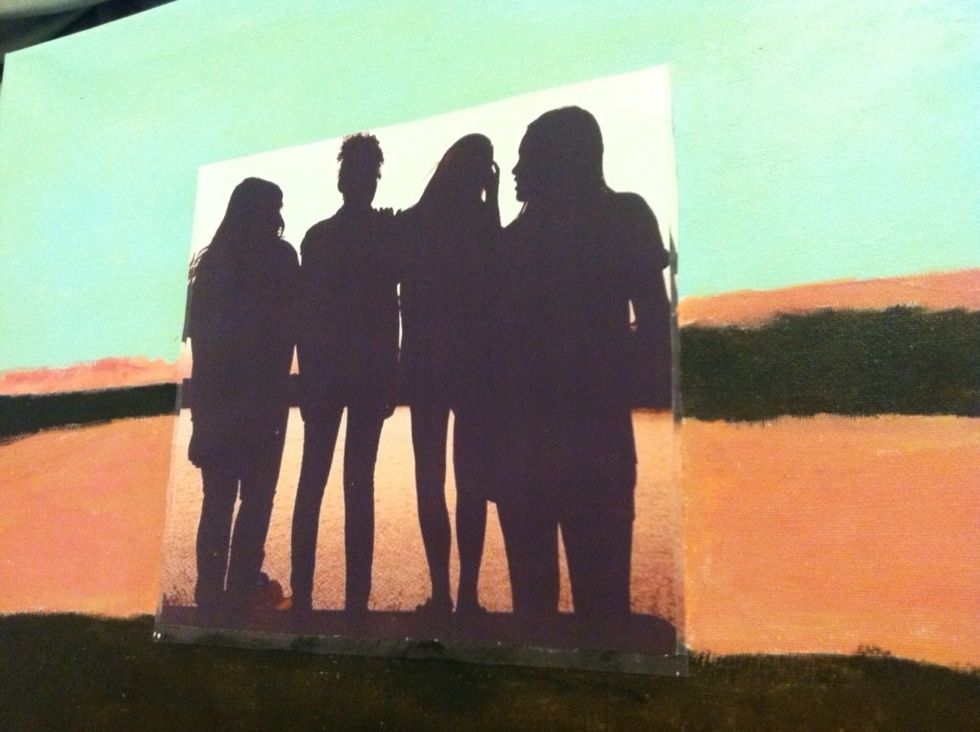 Cut the picture and Mod Podge the copy to the center of the canvas. Using a paper plate, mix the color until you have an exact match.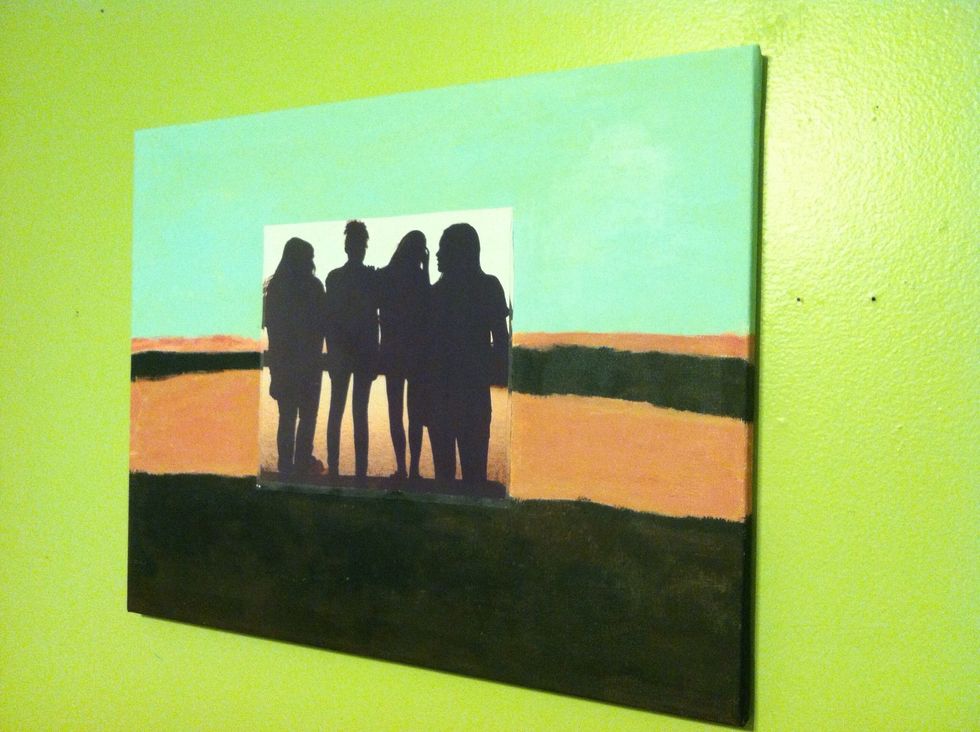 You'll want to wipe most of the paint off the brush before blotting. Also use a paper towel to blend.
After it dries, apply a coat of Mod Podge to the entire surface, let dry, and hang.
Printer
Your favorite picture
Acrylic Paint
Mod Podge
Canvas