How to blend a kale-raspberry-banana smoothie [gf][df]
This smoothie is delicious, creamy, healthy and good for anybody. The kale gives you a great energy boost!
114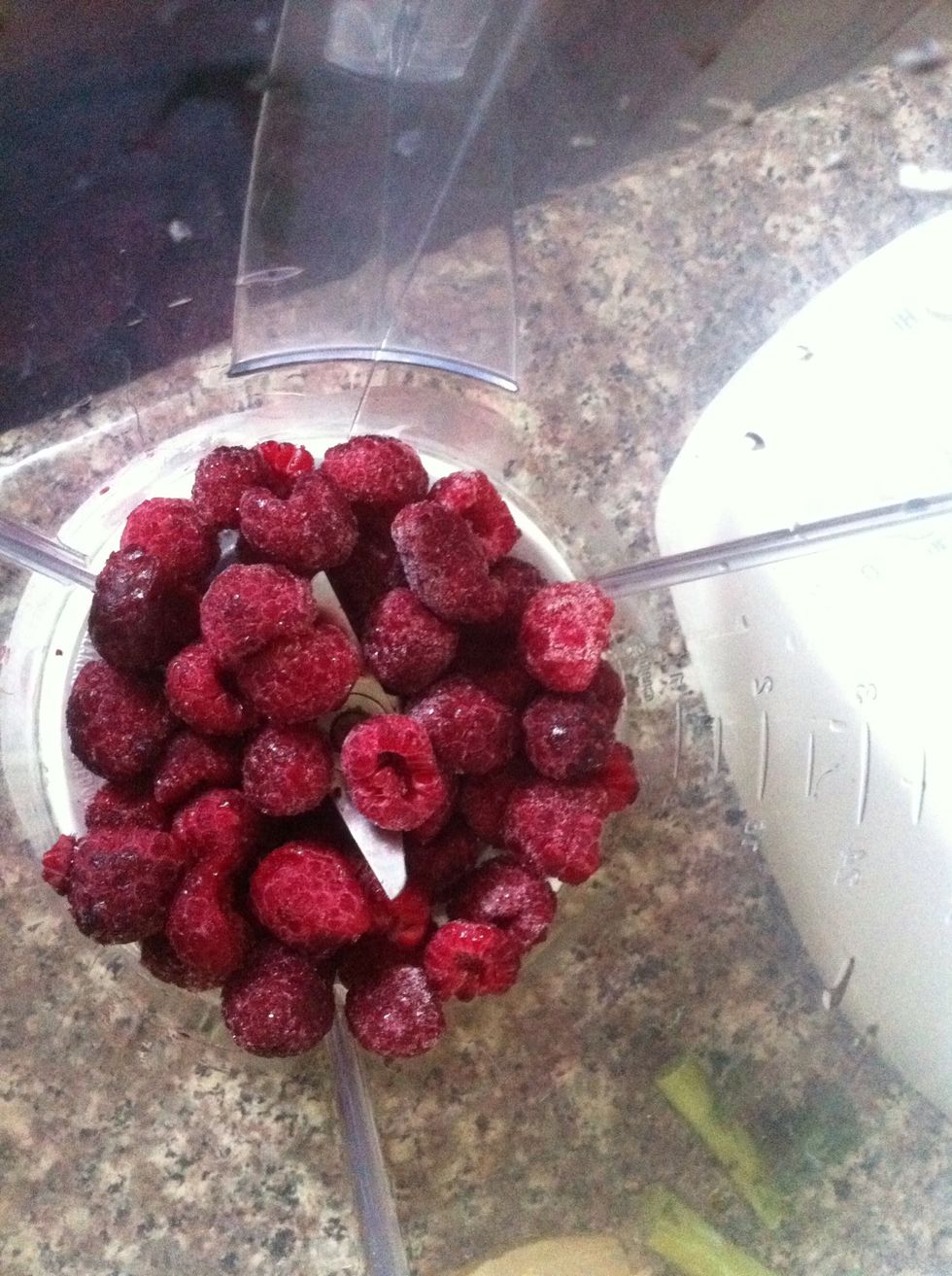 Add your raspberries, or you can use strawberries or blueberries and even blackberries! Use what you have!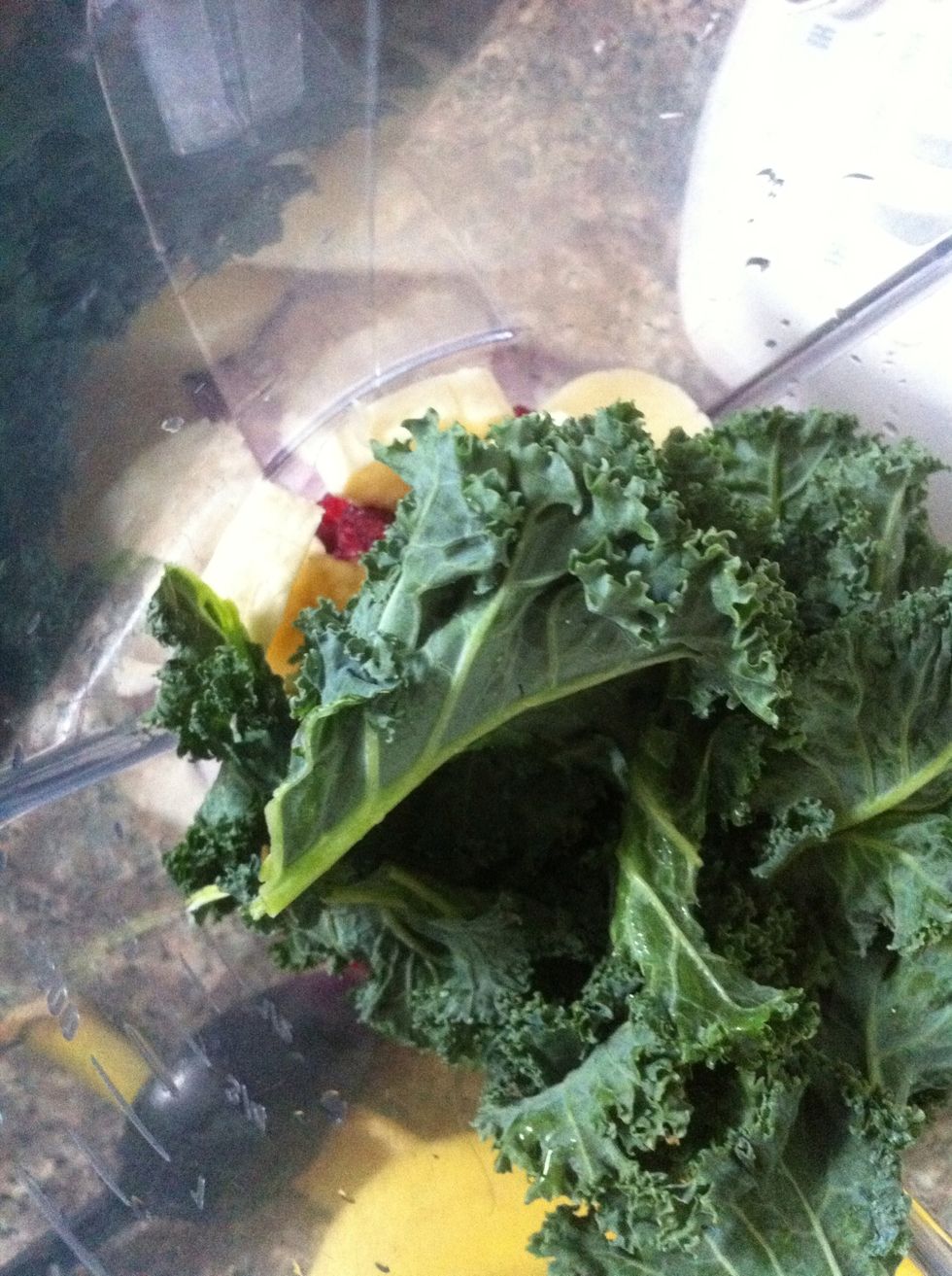 Add banana and kale to your blender.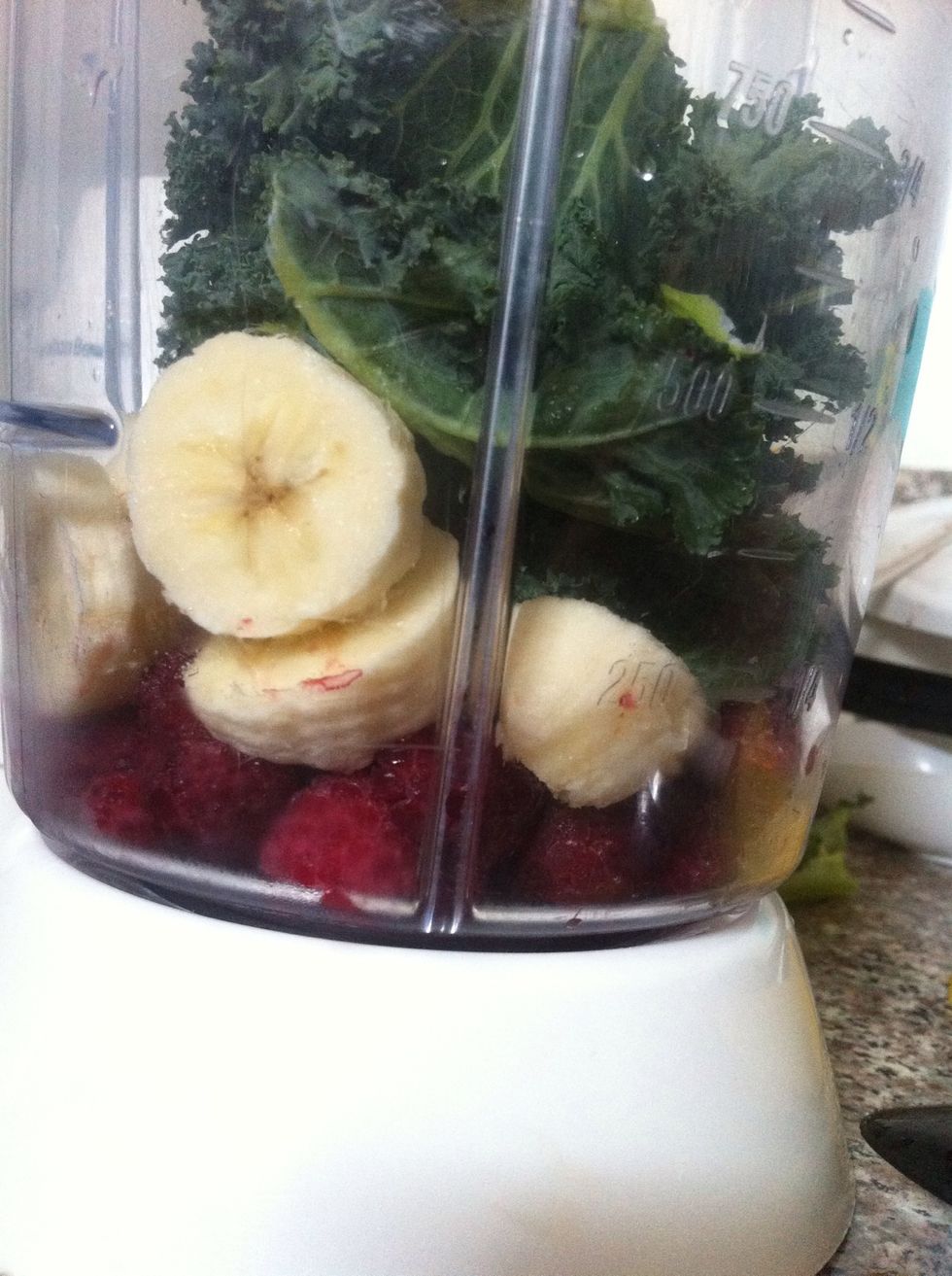 Kale, banana, rapsberry.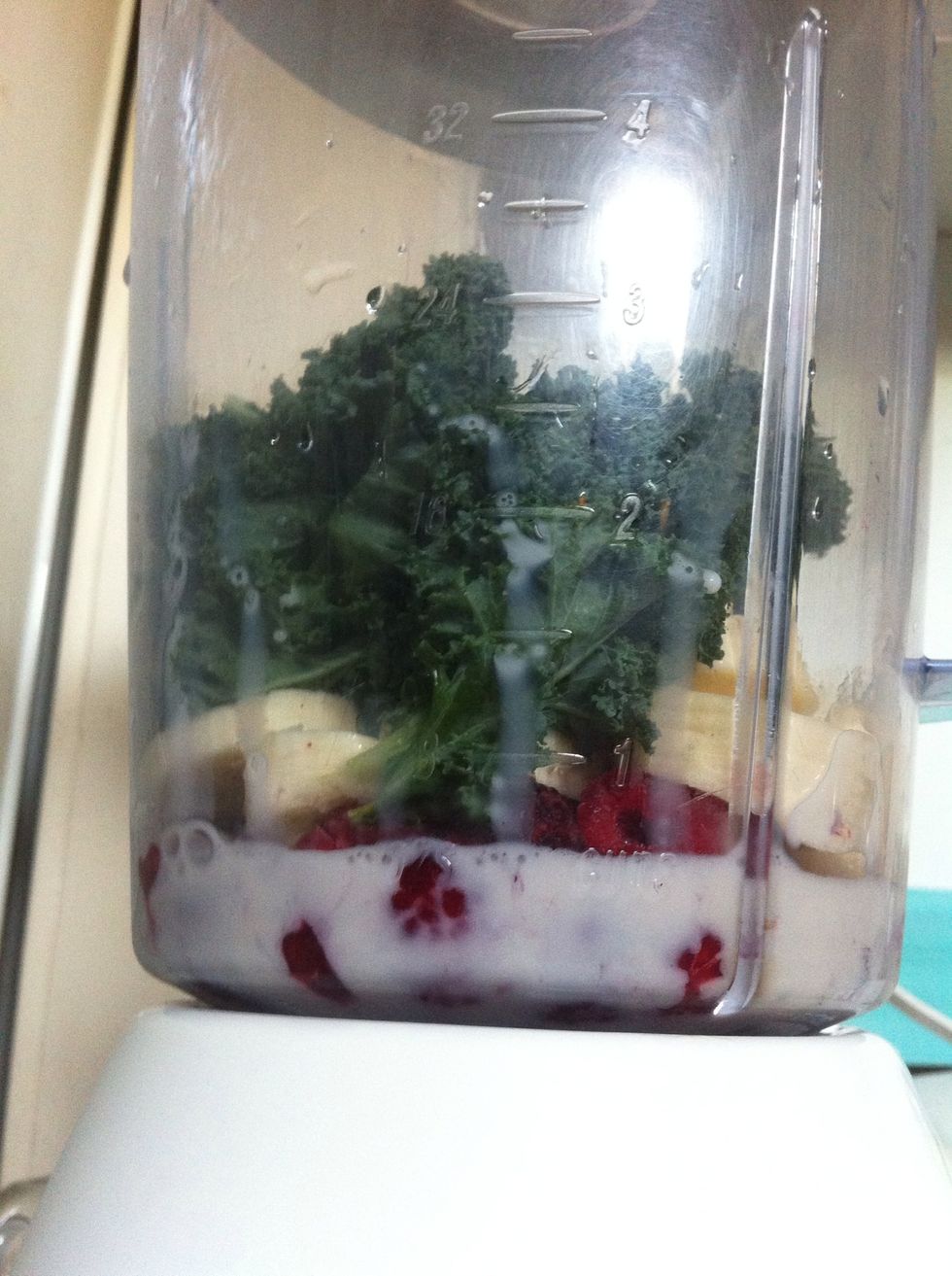 Add almond milk. Or if you prefer hemp milk, coconut milk or whatever you love! I prefer dairy-free & soy-free milk.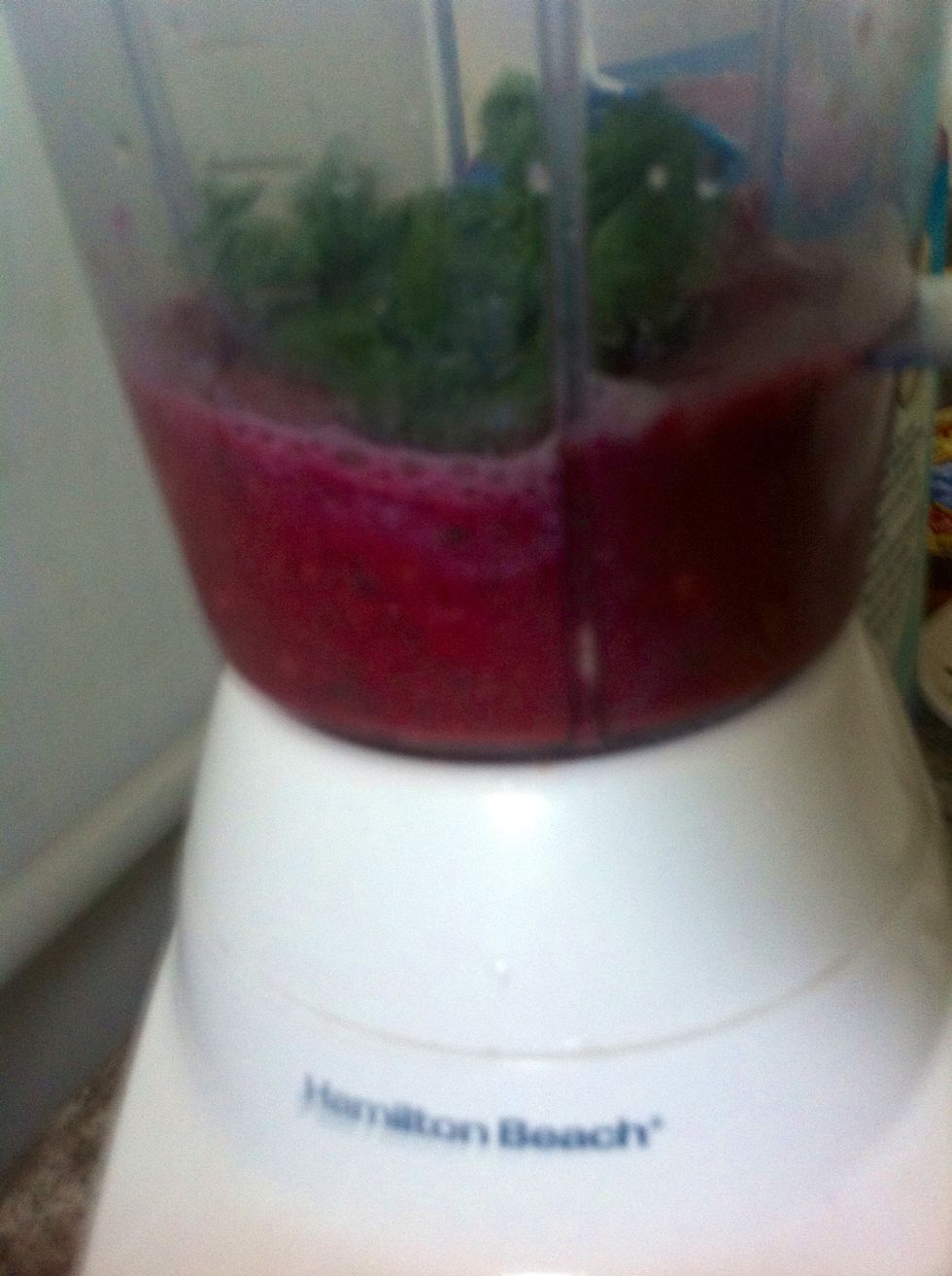 Blending in action! Blend on low and slow then once ingredients are l mostly incorporated, blend on high until smooth.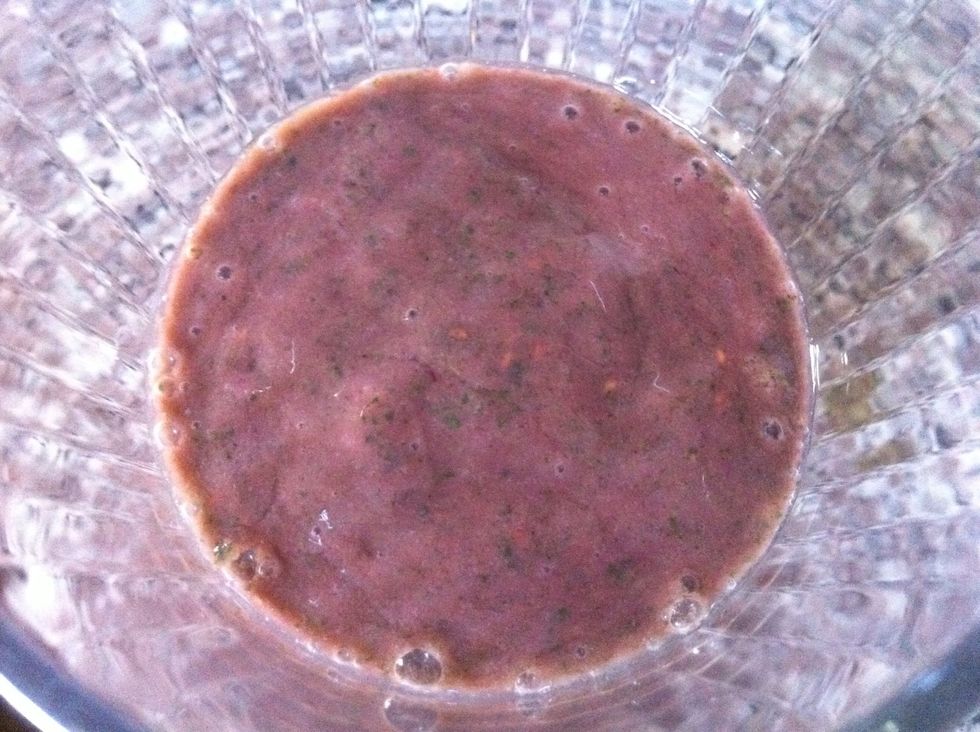 Enjoy! Visit Bittersweet Banshee on Facebook and Instagram for more recipe ideas!
www.facebook.com/BittersweetBanshee and Instagram @BittersweetBanshee for more gluten-free, dairy-free and healthy lifestyle tips! -Banshee Baker
1.0c Raspberries, frozen or fresh
1.0 Banana
3.0 Handfuls of Kale
1.0c Almond Milk
Bittersweet Banshee
Regular and Allergen-Free baking available (GF, DF, SF) ; ORDER NOW from www.BittersweetBanshee.webs.com and follow on Instagram @BittersweetBanshee