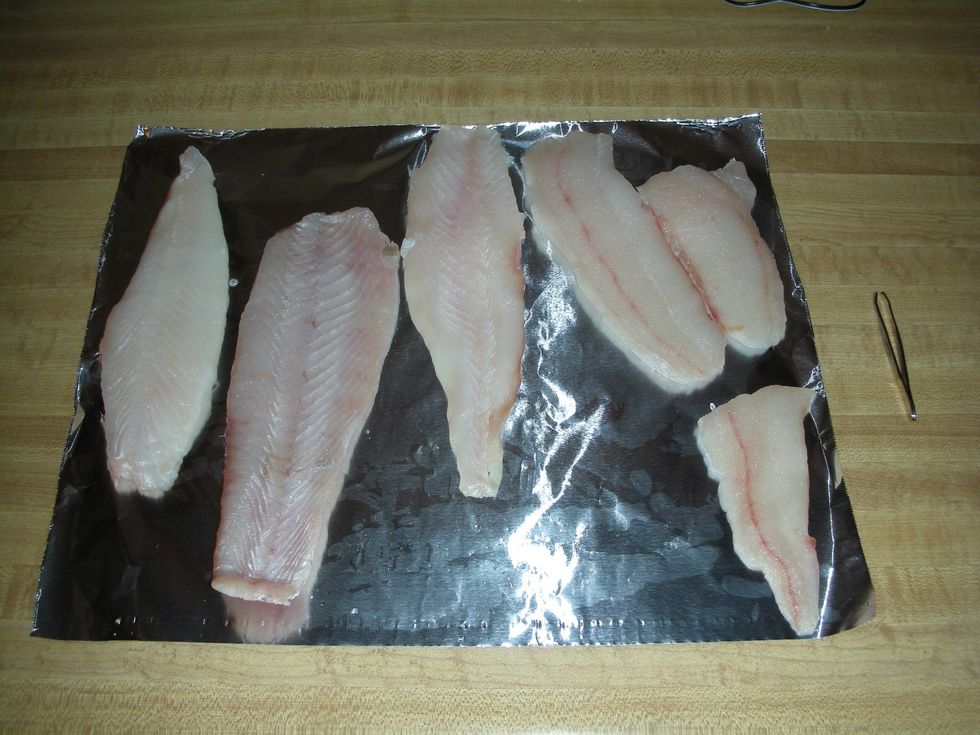 Fresh caught fluke! The 2nd fillet from the right, and the one in the upper right-hand corner, were used in the recipe. They totaled about 1 lb.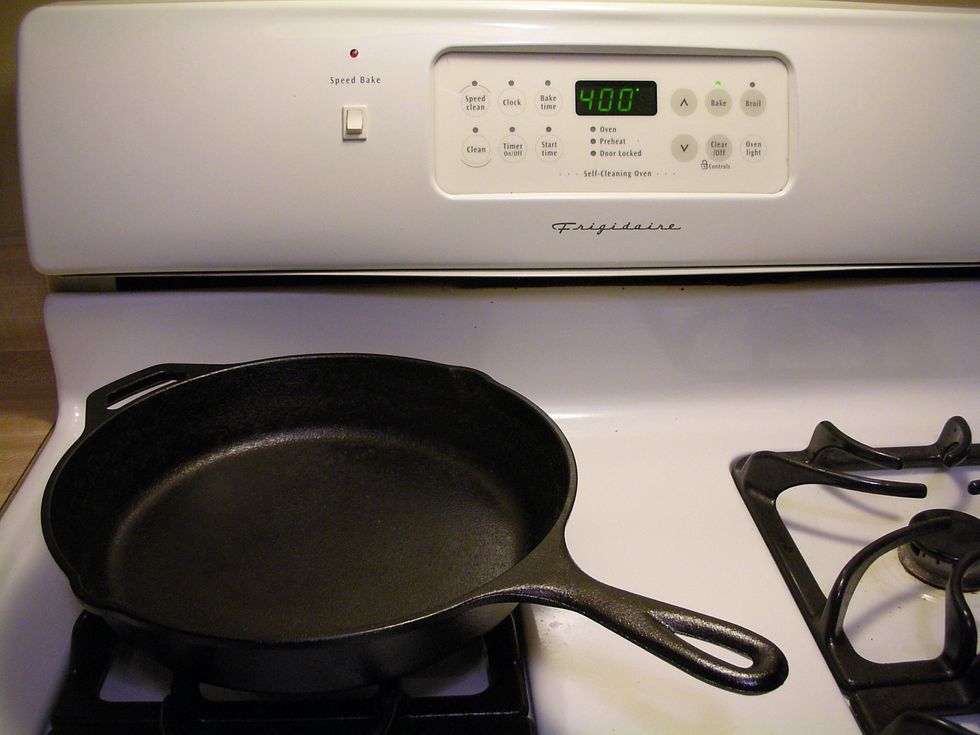 Heat a cast iron skillet for 15 minutes at 400 C.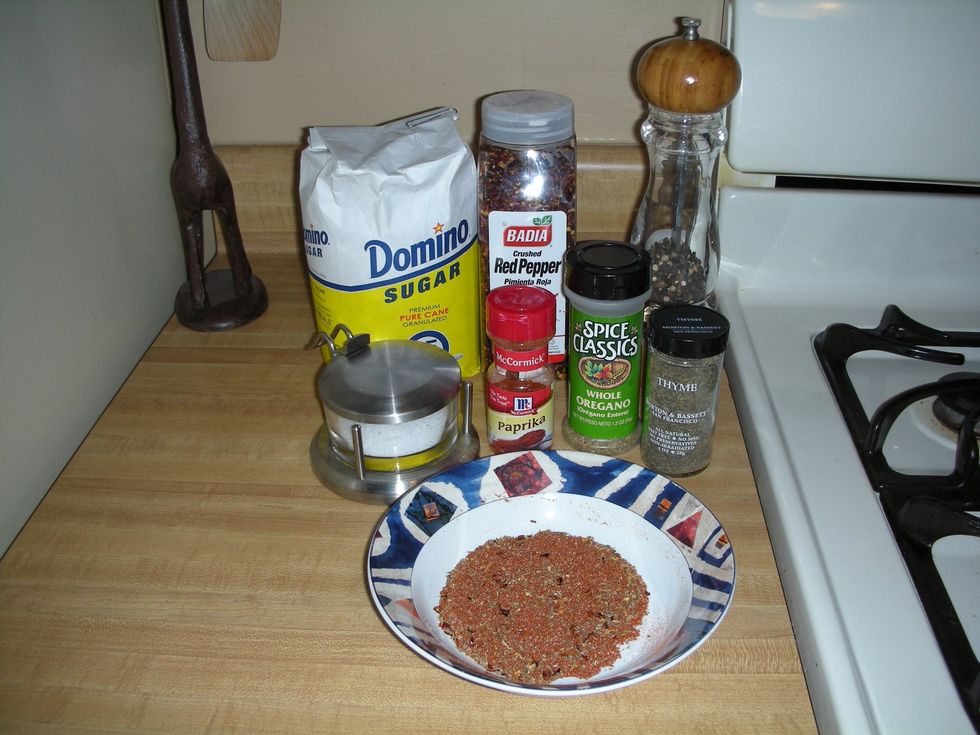 Mix together 2 teaspoons (tsp) paprika. 1/2 tsp thyme, 1/2 tsp oregano, 1/2 tsp salt, 1/2 tsp fresh cracked black pepper, 1/2 tsp sugar, 1/2 tsp red pepper flakes.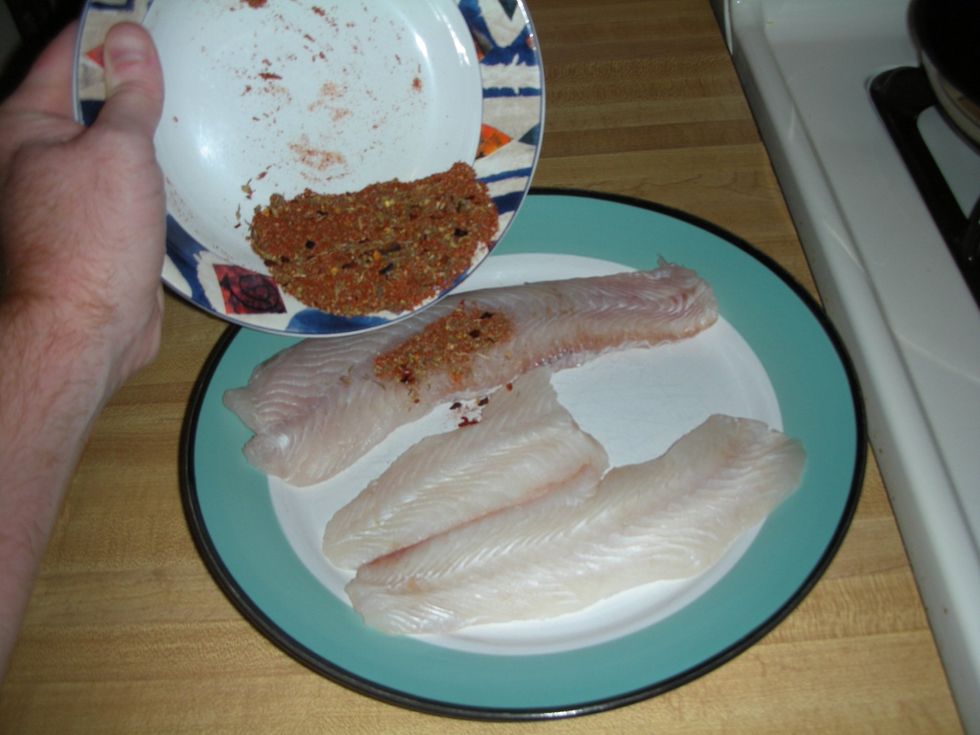 Generously sprinkle the first side of both fillets with the spice mix. Rub into fluke. Then flip fillets and repeat.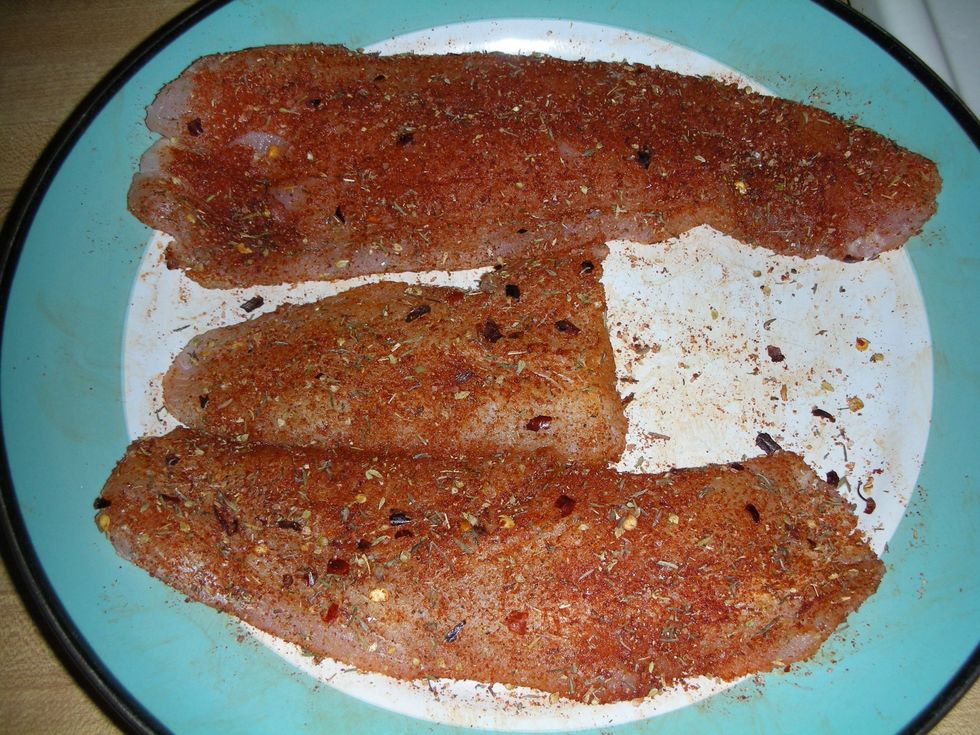 This is a decent coating. Let the spices absorb into the fish while the skillet heats up.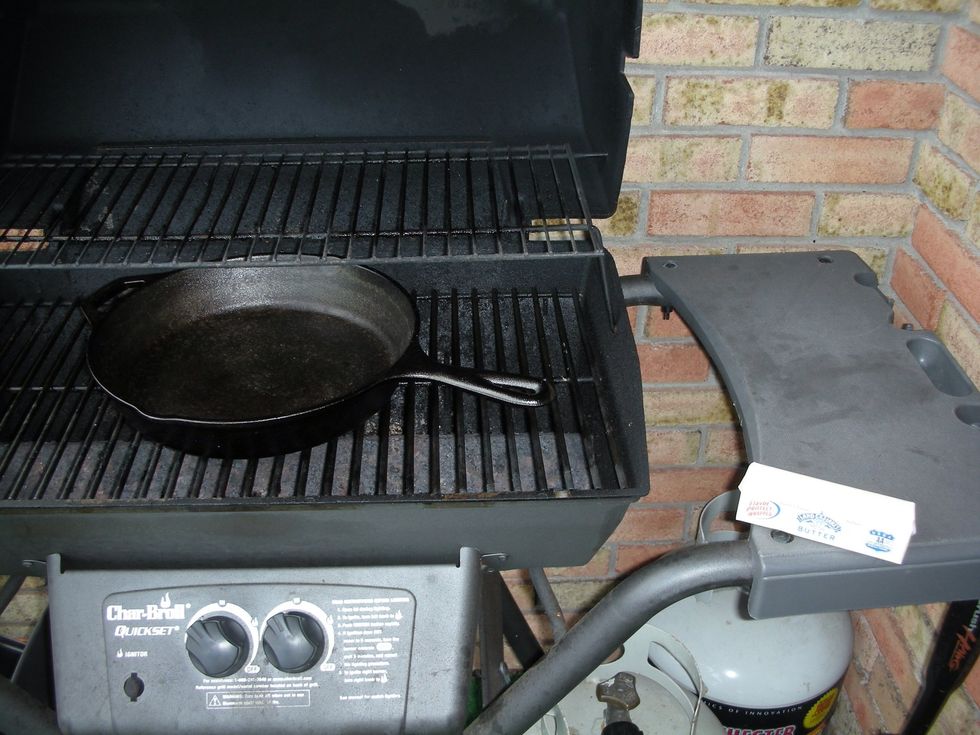 I blacken outside due to the smoke generated. Heat the grill to medium a few minutes before taking the skillet out of the oven. Set the butter out by the grill so it's ready to go in the skillet.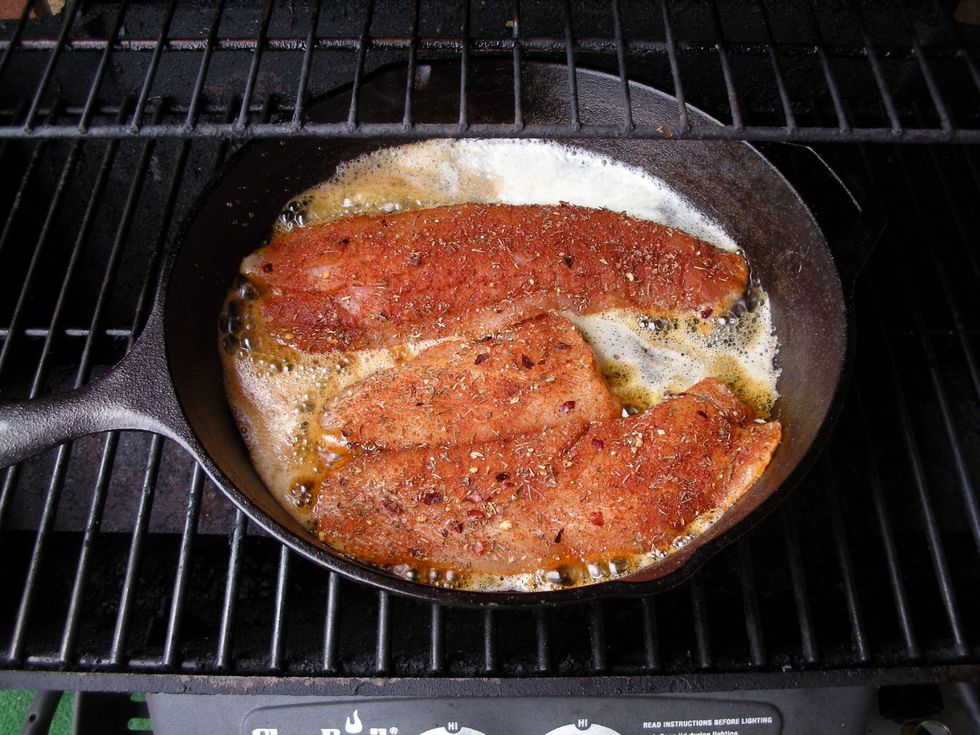 Now drop half the stick of butter into the skillet. Wait a few seconds for it to brown - that's what "blackens" the fish. After a few seconds drop in the fillets.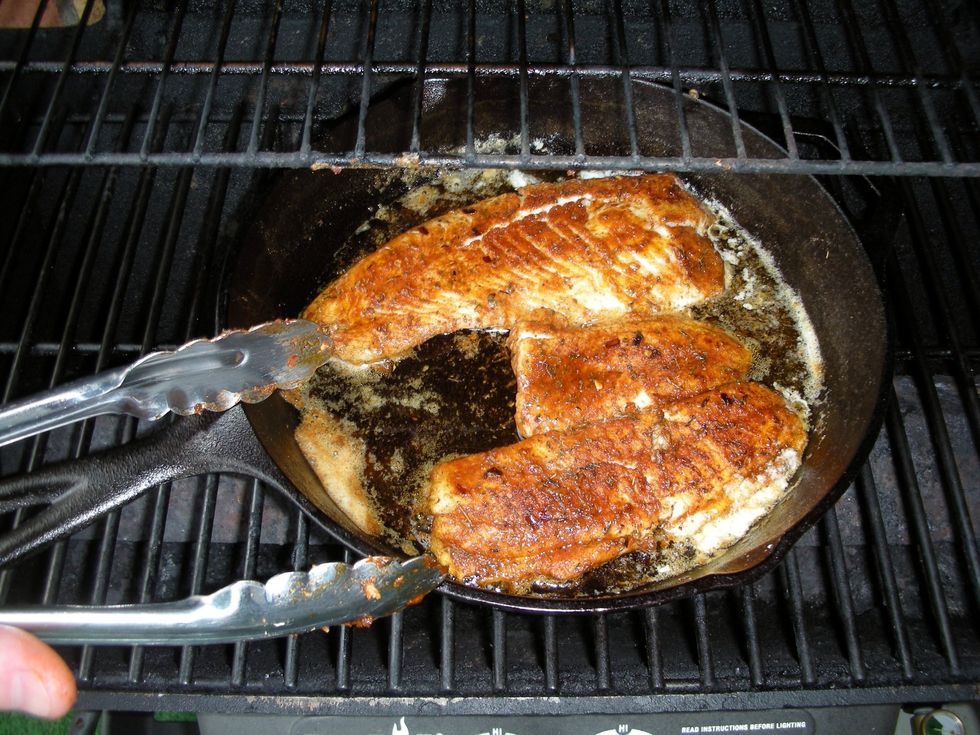 After 2-3 minutes, depending on the exact size of the fillets, flip with tongs.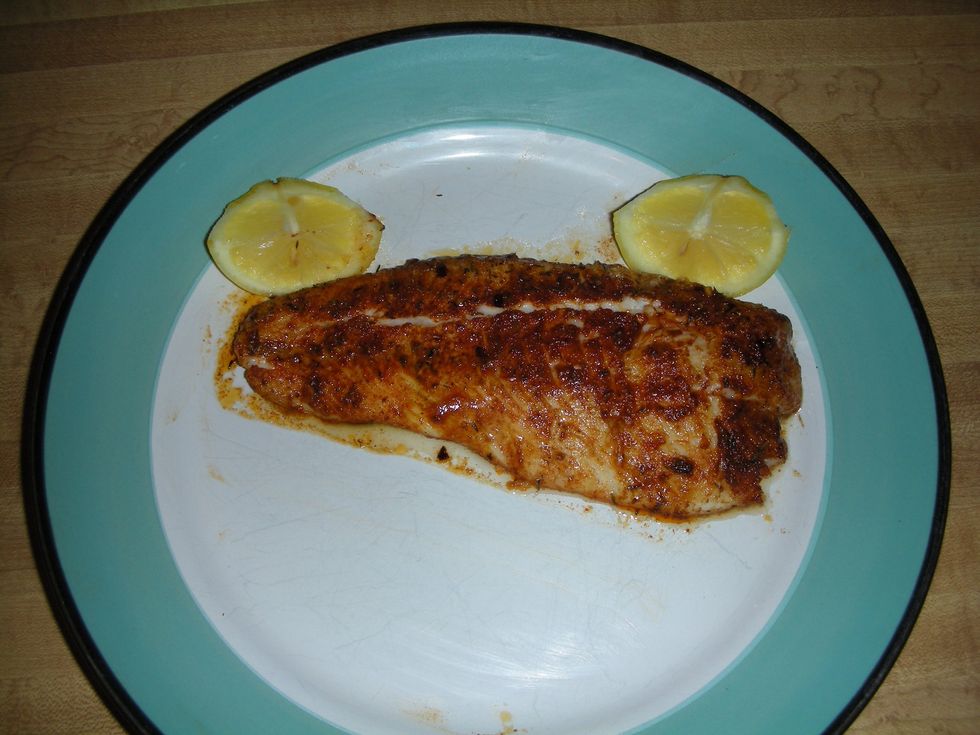 After another 3-4 minutes, plate it up with lemon wedges! The fluke will be smoky, rich from the butter and a little spicy. Broccoli or asparagus would pair well. Enjoy!
1.0 Lb of fresh fluke fillets
1/2 Stick butter
2.0 Lemon wedges
2.0 Teaspoons (tsp) paprika
1/2 Tsp salt
1/2 Tsp thyme
1/2 Tsp oregano
1/2 Tsp fresh cracked black pepper
1/2 Tsp sugar
1/2 Tsp red pepper flakes
1.0 Cast iron skillet
1.0 Pair of tongs
1.0 Bowl, for mixing spices
2.0 Plates, one to rub & one to serve