How to bircher muesli with pear, blueberries and almonds
Bircher Muesli With Pear, Blueberries and Almonds
16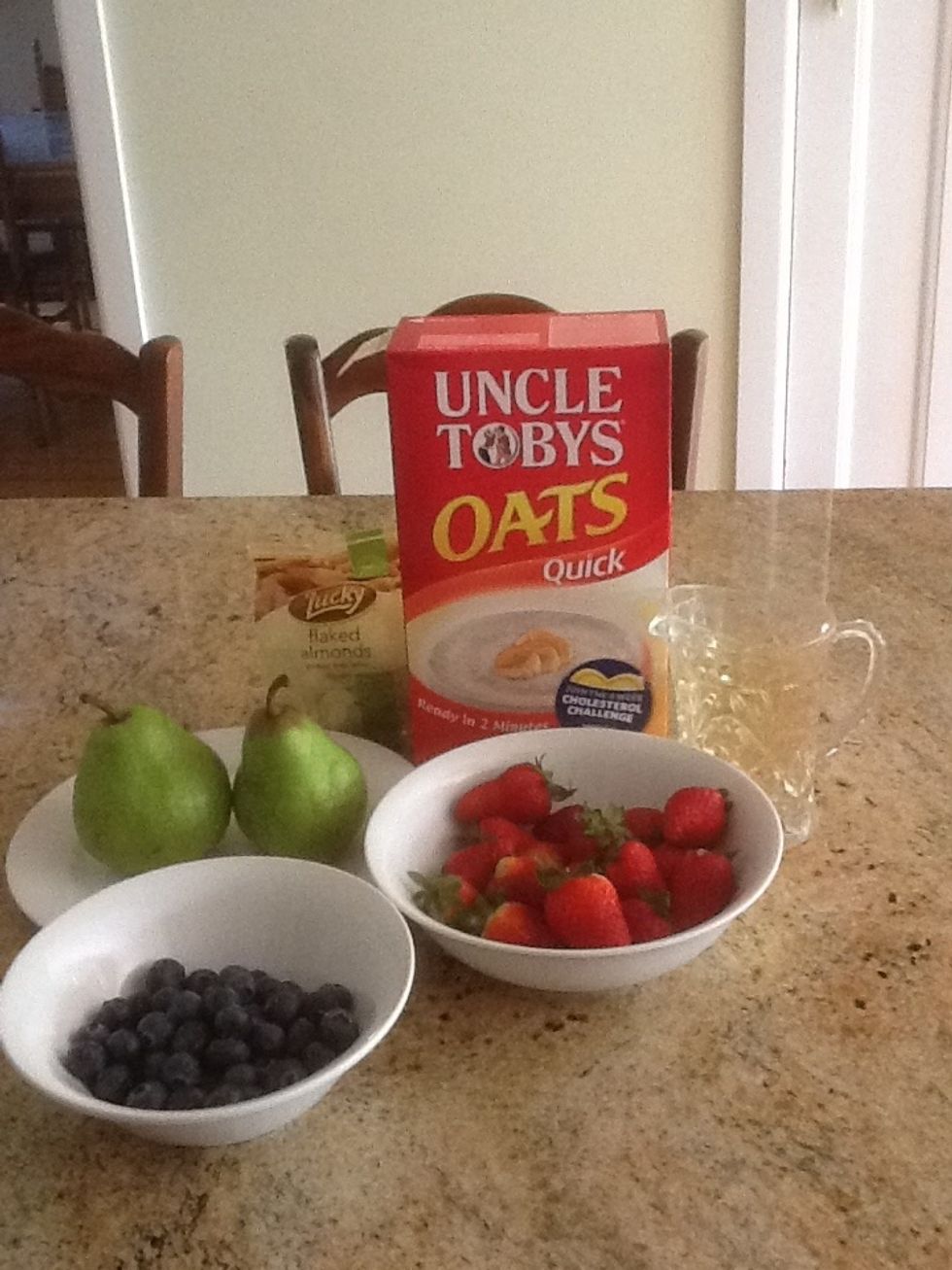 Ingredients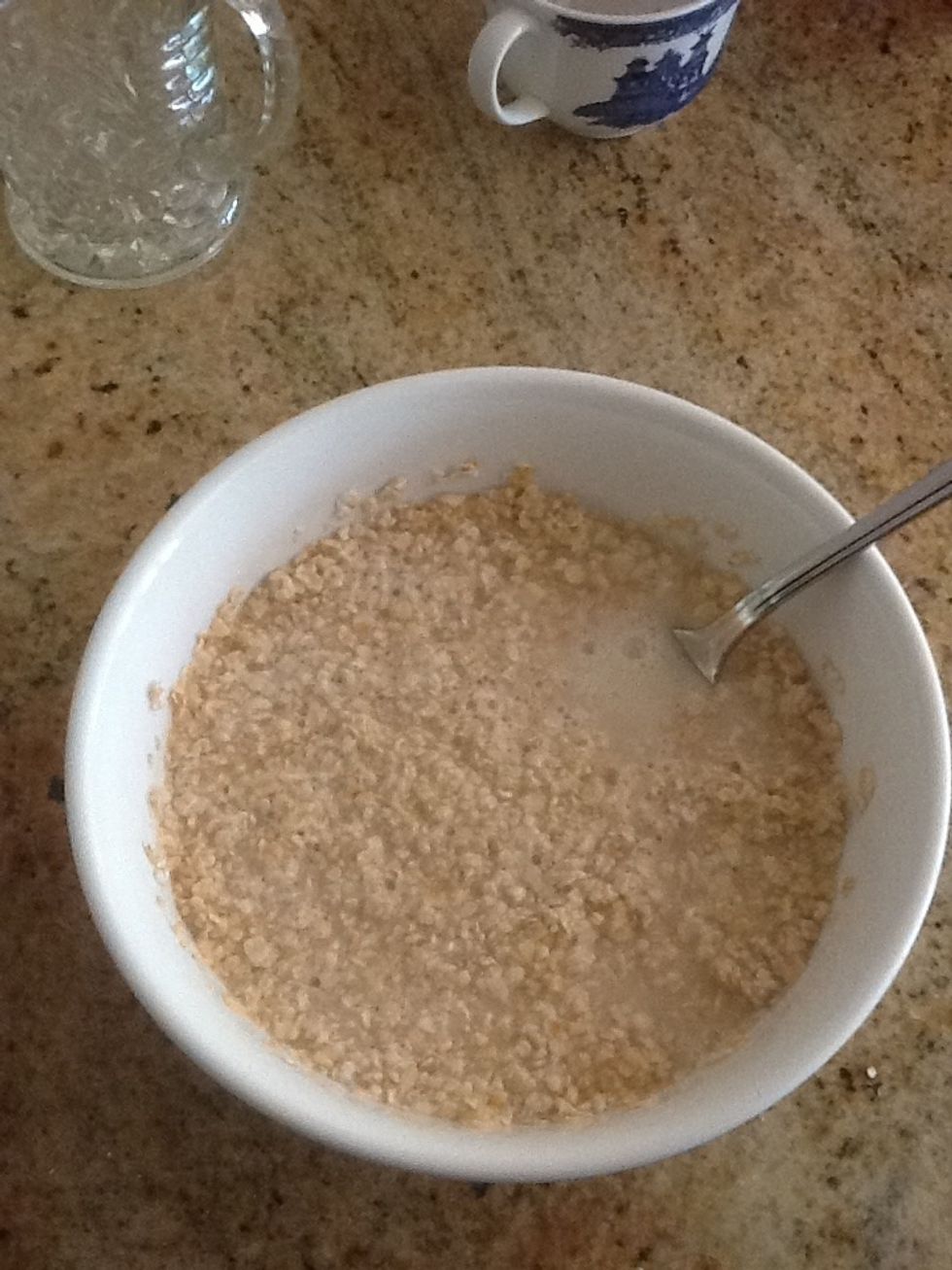 Pour the 2 cups of oats and 375ml of apple juice into a bowl. Stir with a fork, place glad wrap over and leave in fridge for 1hr.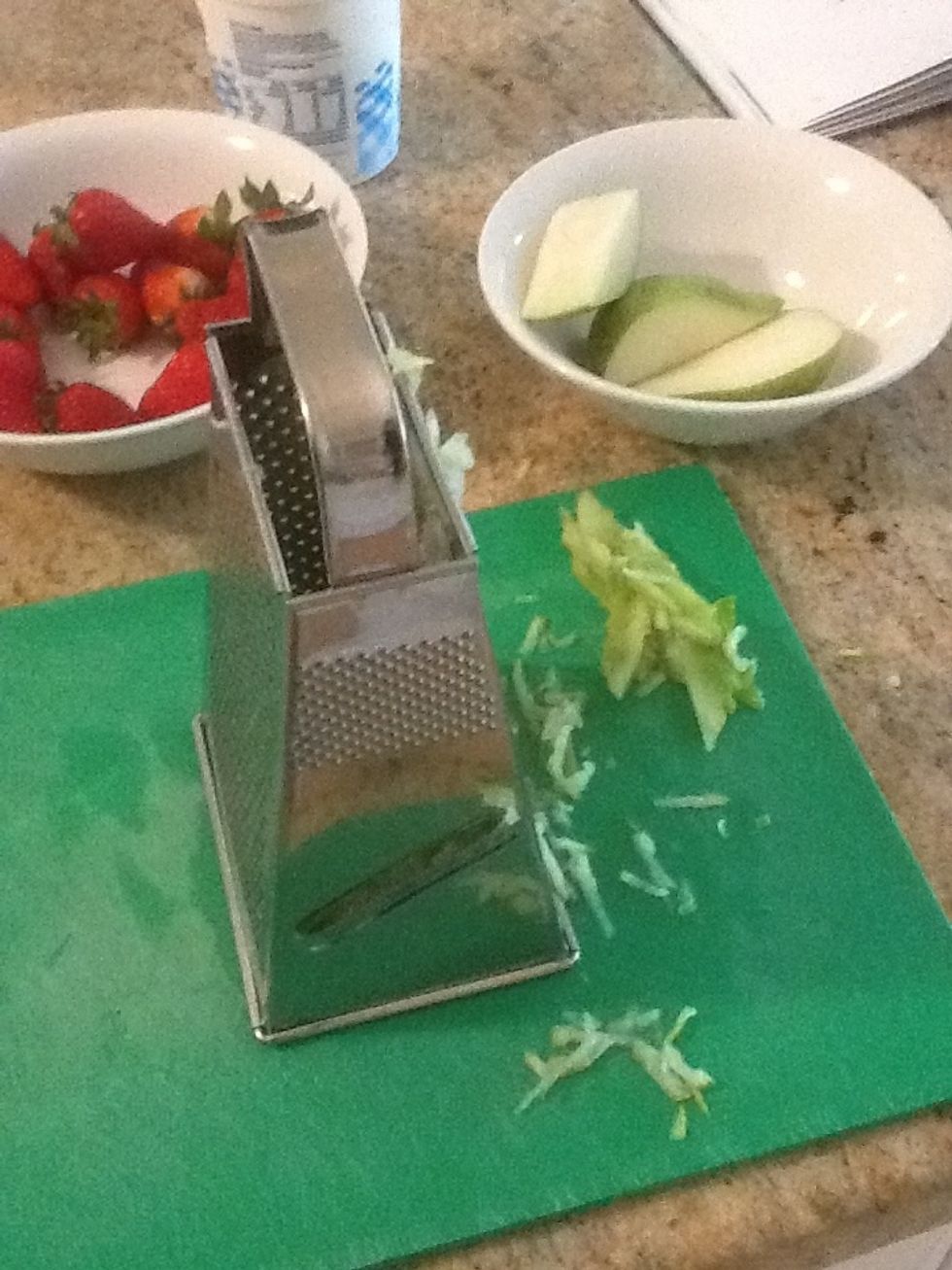 Grate the pear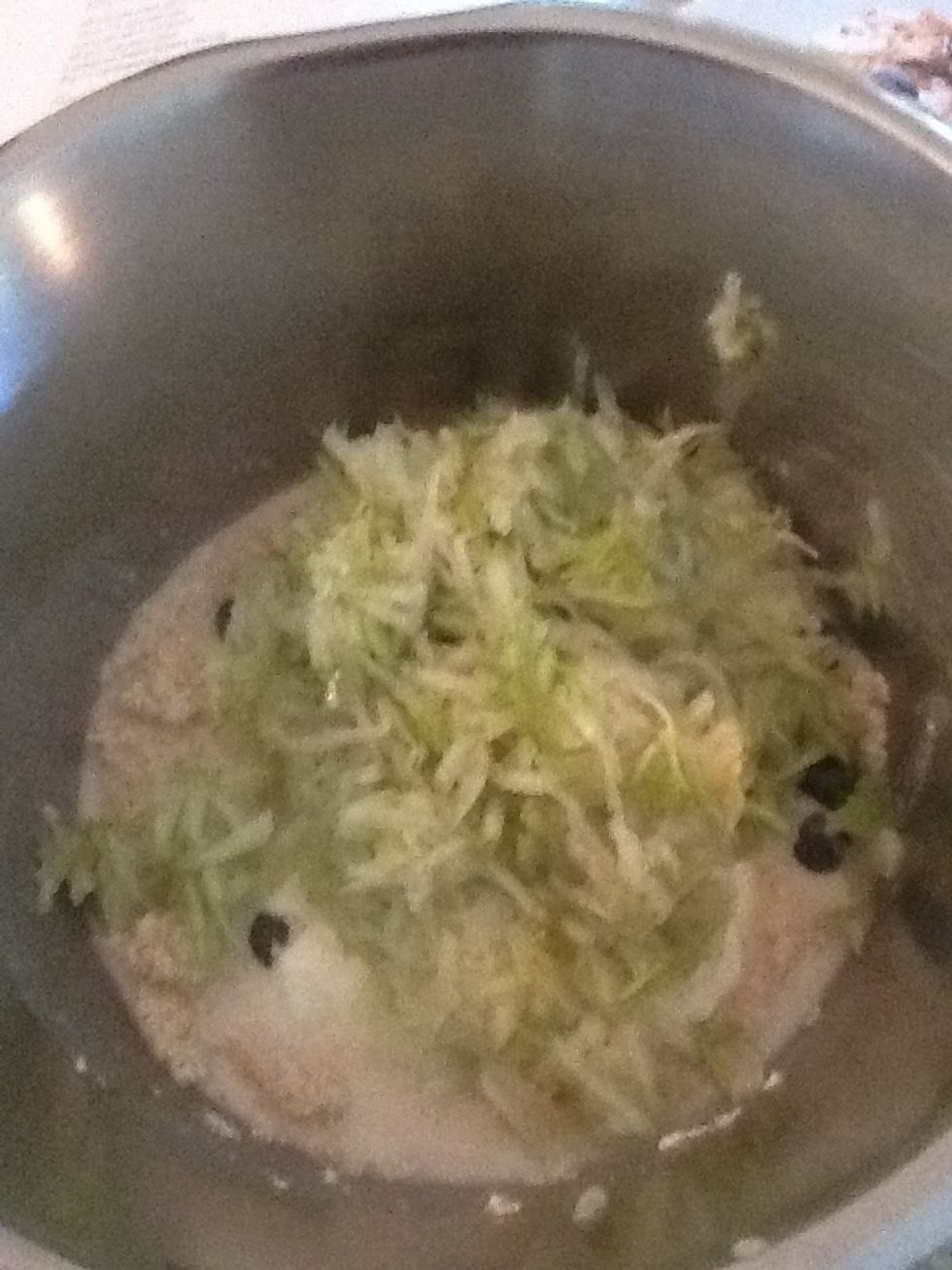 Add: Blueberries, grated pear, yoghurt and muesli. Then stir them all together.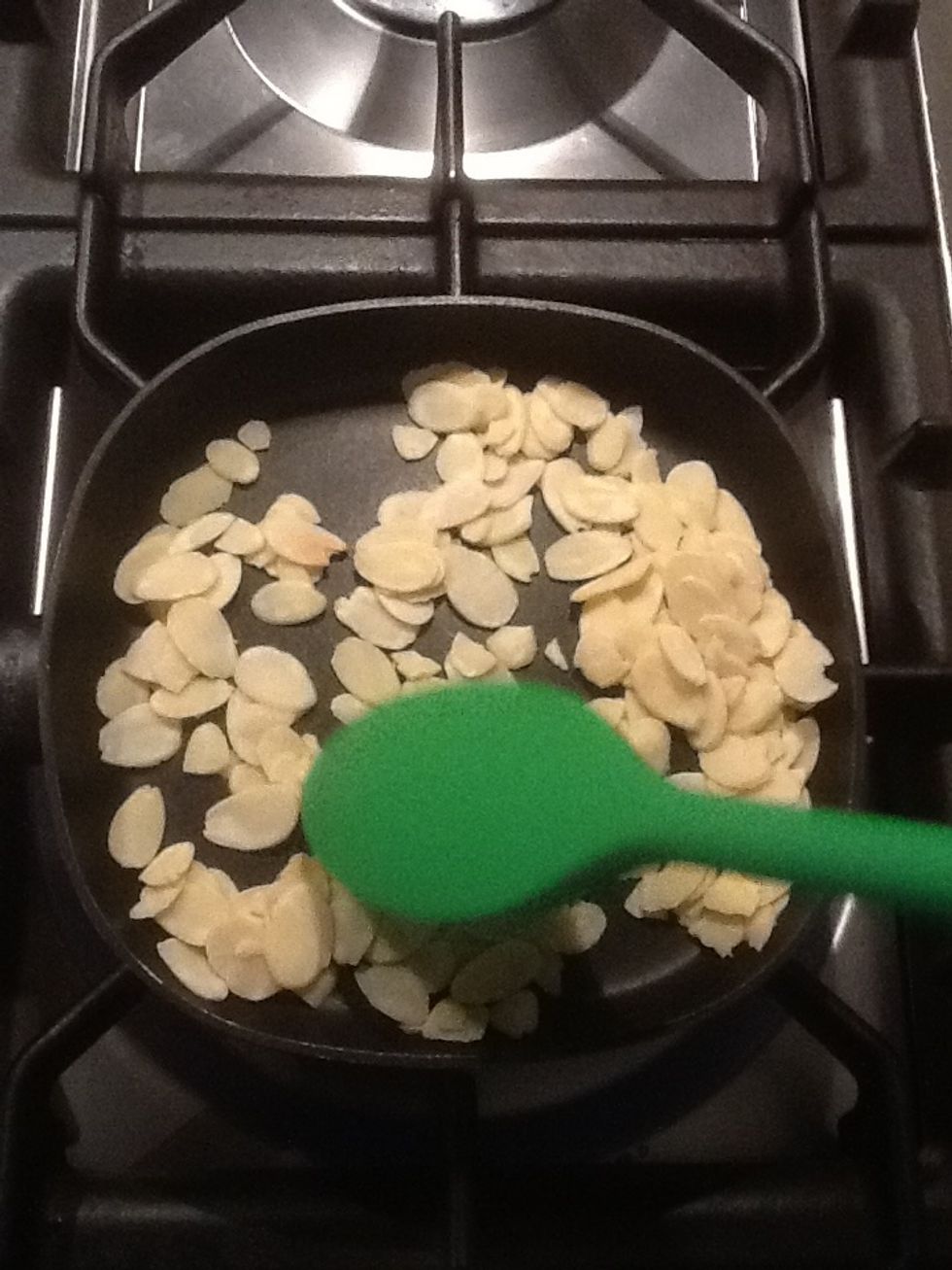 Toast the almonds
Cut strawberry tops off then slice in half.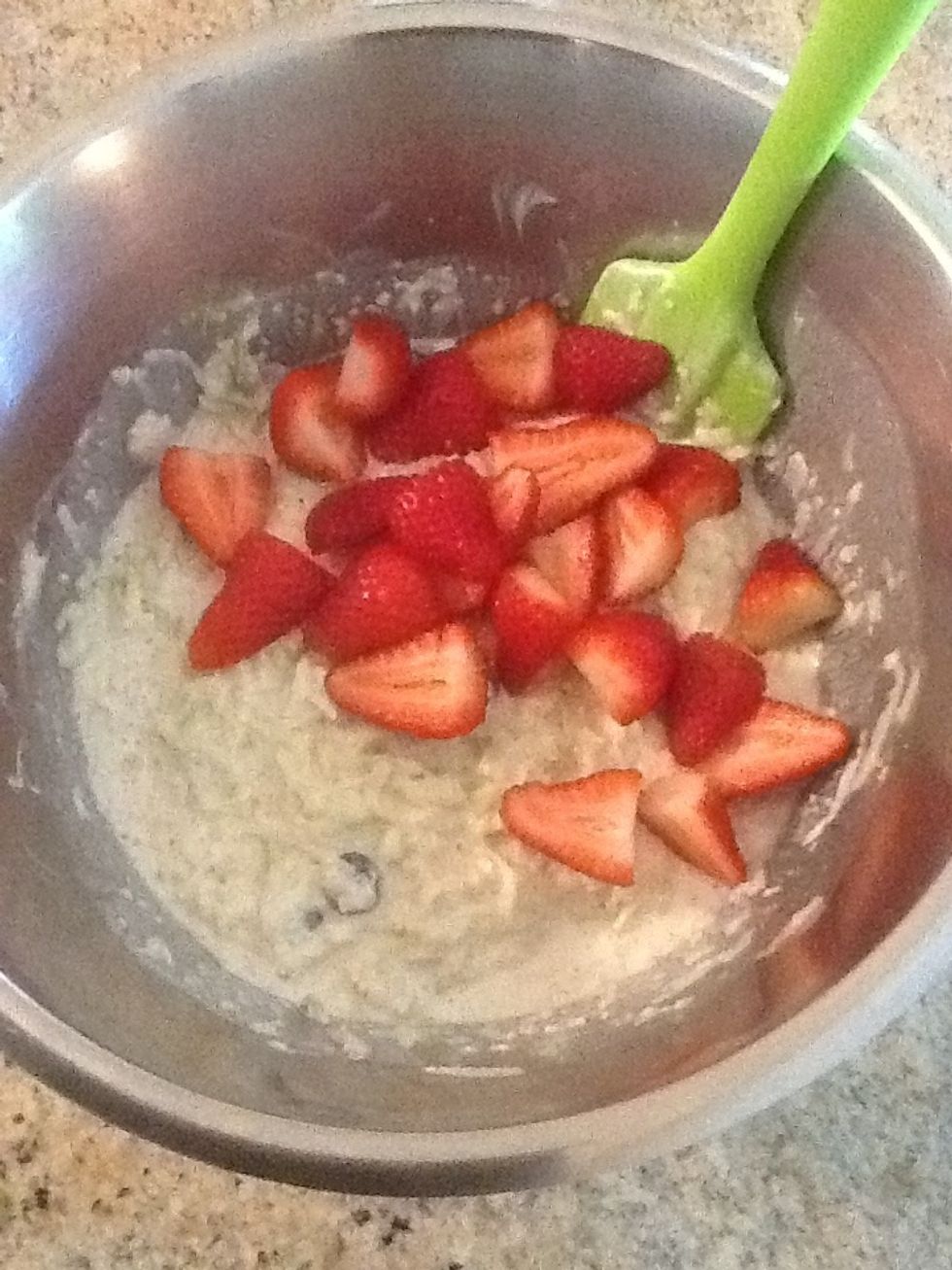 Add strawberries to mixing bowl.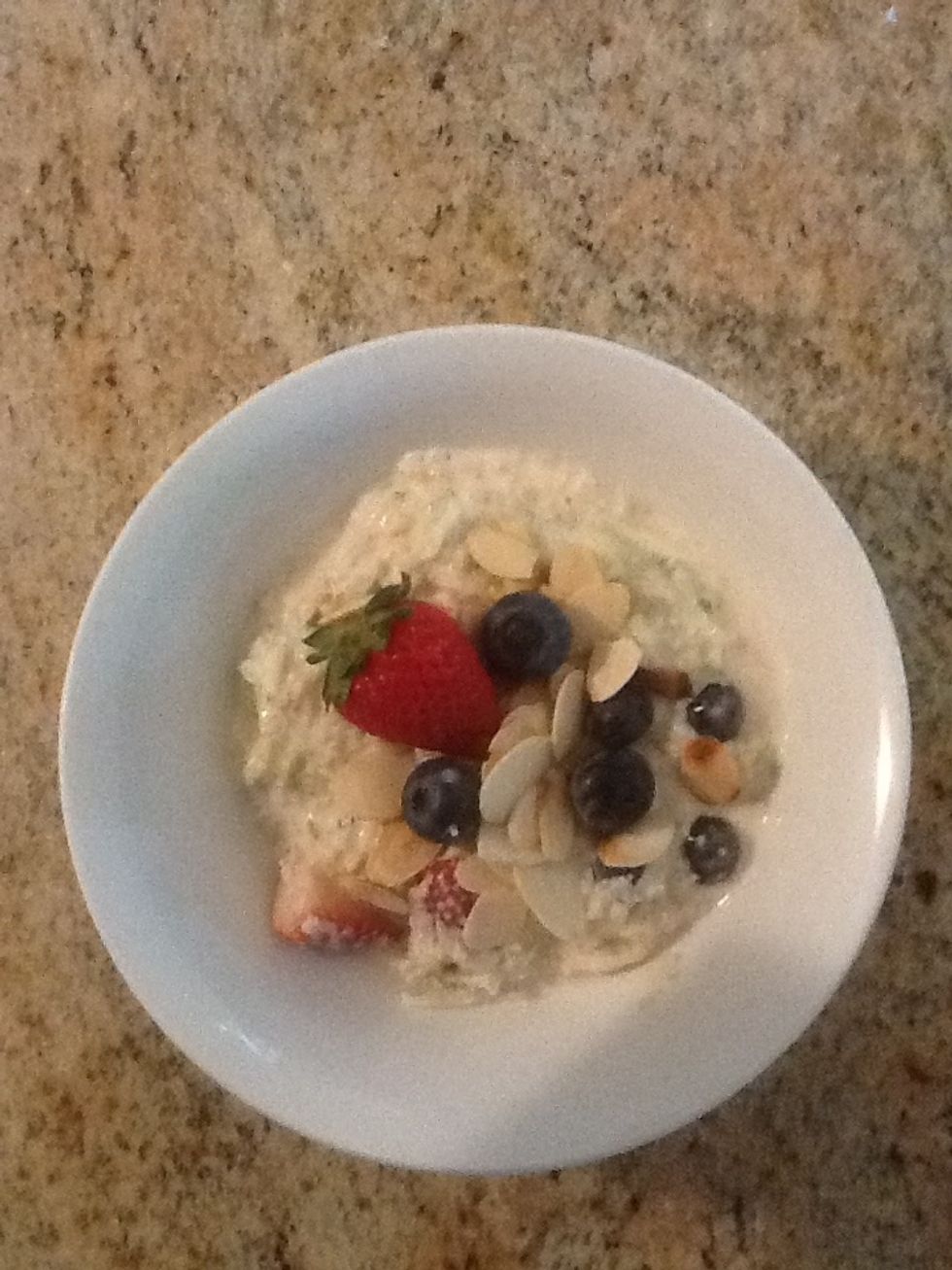 Breakfast is served
Try with honey as well.
The Muesli tasted tropical but also had a thick texture to it which was given by the yoghurt and oats. The blueberries and strawberries added an additional crunch.
200.0g Rolled oats
375.0c Apple juice
2.0 Pears
125.0g Plain yogurt
4.0Tbsp Chopped Almonds
125.0g Blueberries
250.0 Strawberries
Honey