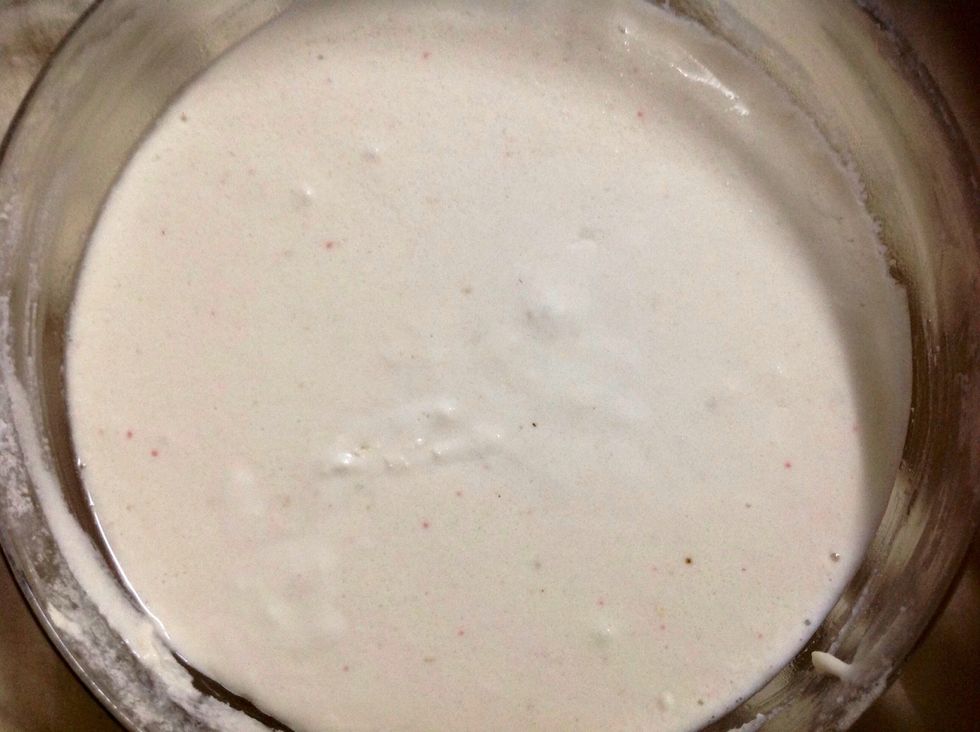 Prepare dosa batter at home or buy it in ready made ..
Take beet root , ginger , garlic , green chilly ..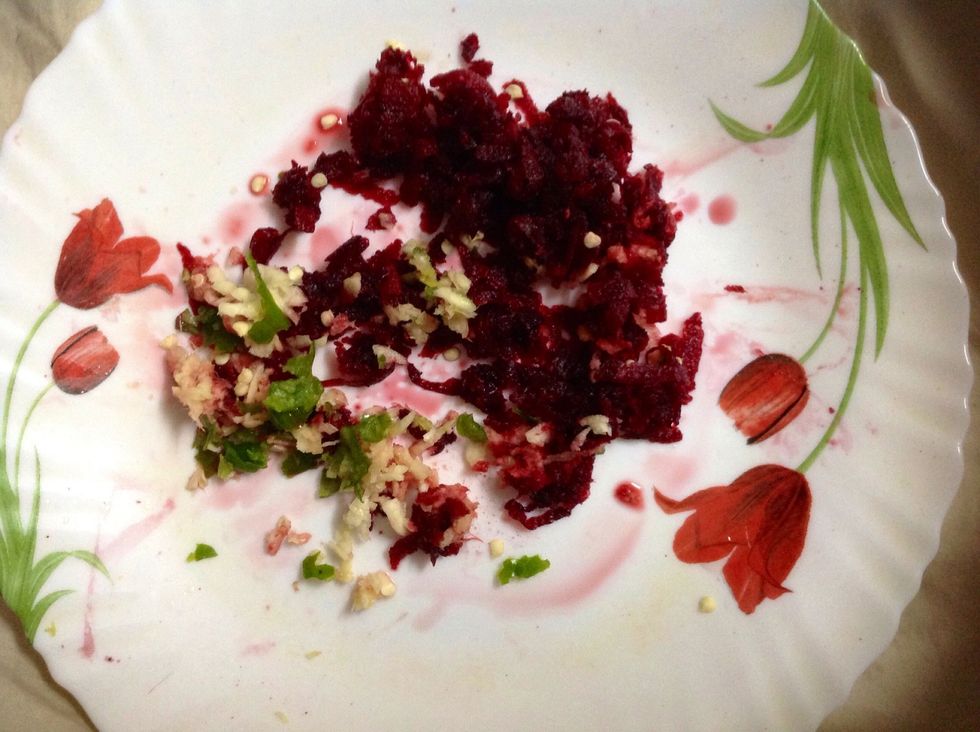 Grate all those ingredients..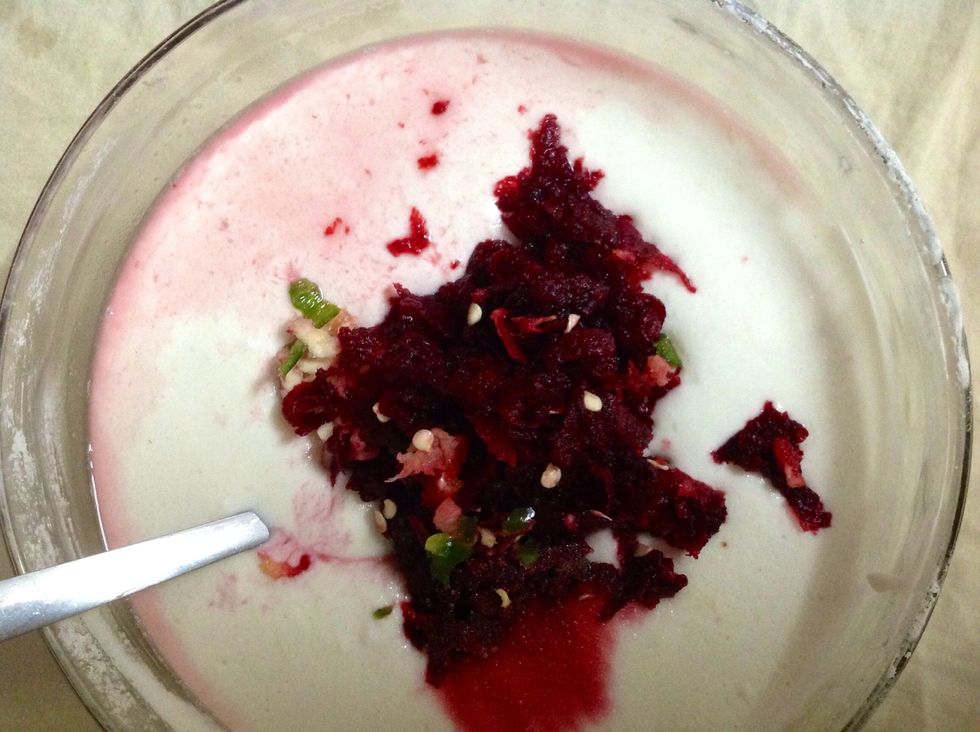 Put it in batter..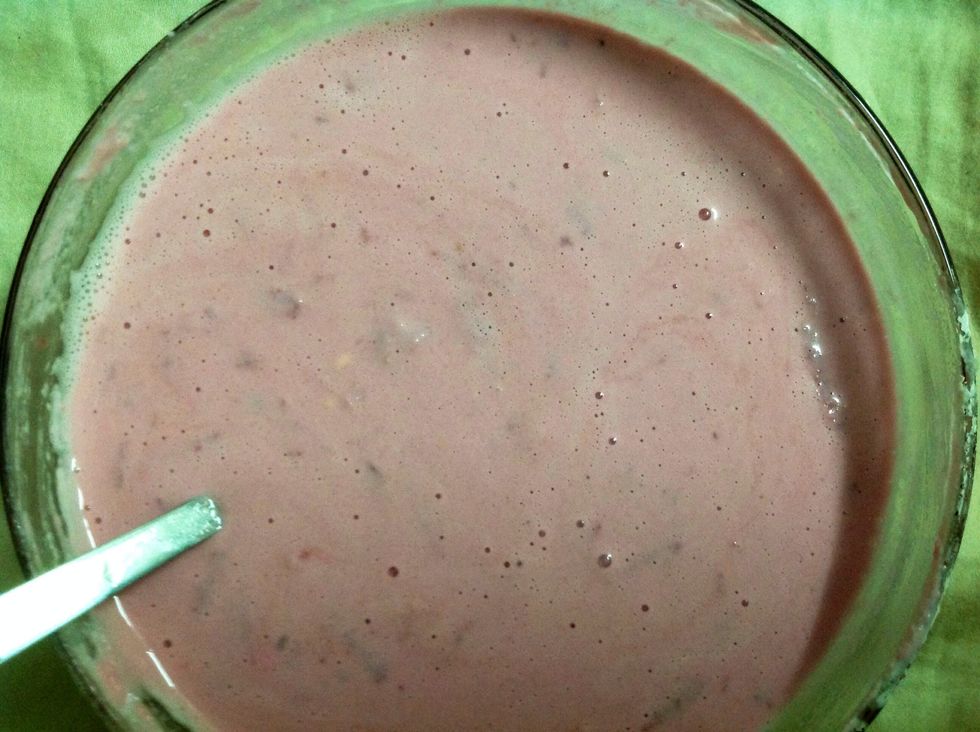 Mix it.. Add some more water..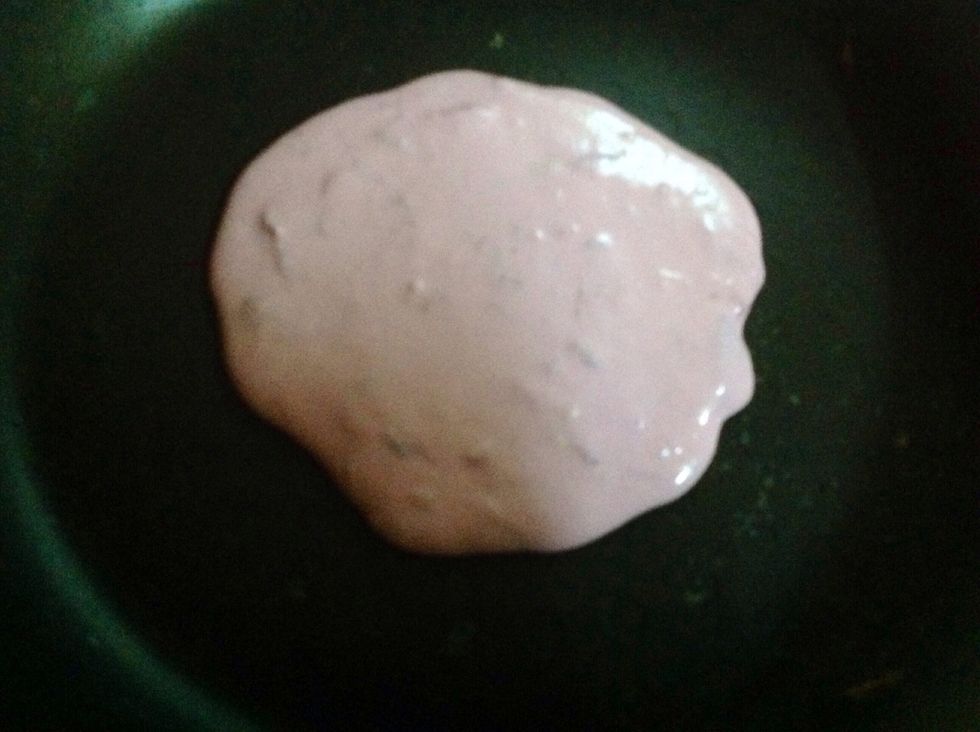 Take dosa tawa then pour the batter..
Shape the batter by using the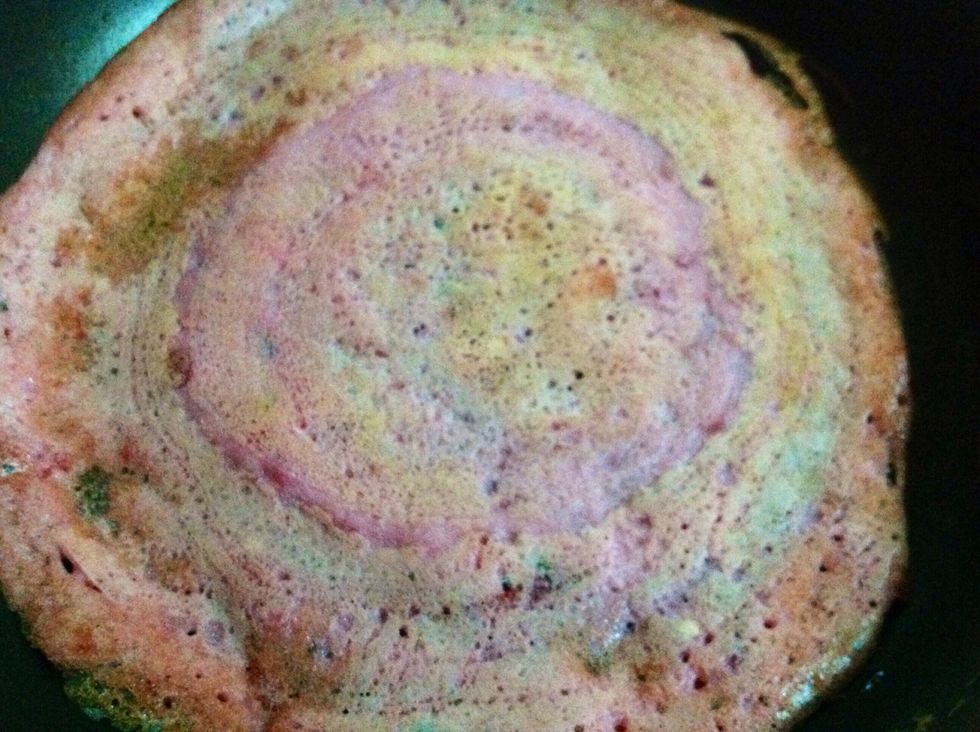 Turn it to bake the other side..
Add one tea spoon of ghee..
Wow pink color dosa is ready , eat it with chilly chutney .. Or pickle .. Or curd ..
1.0c Dosa batter
3.0Tbsp Beet root
1.0tsp Ginger
1.0tsp Garlic
1.0c Ghee
1.0tsp Salt
1.0tsp Green chilly
Aki Deena
I am Akila.. \nHouse Wife..\nI love cooking..\nI love Abu dhabi,Qatar ..\nI love My husband Deena.. He is my soul..:)..