How to bedroom card for graphic 45 paper dolls
Bedroom Card for Graphic 45 Paper Dolls
259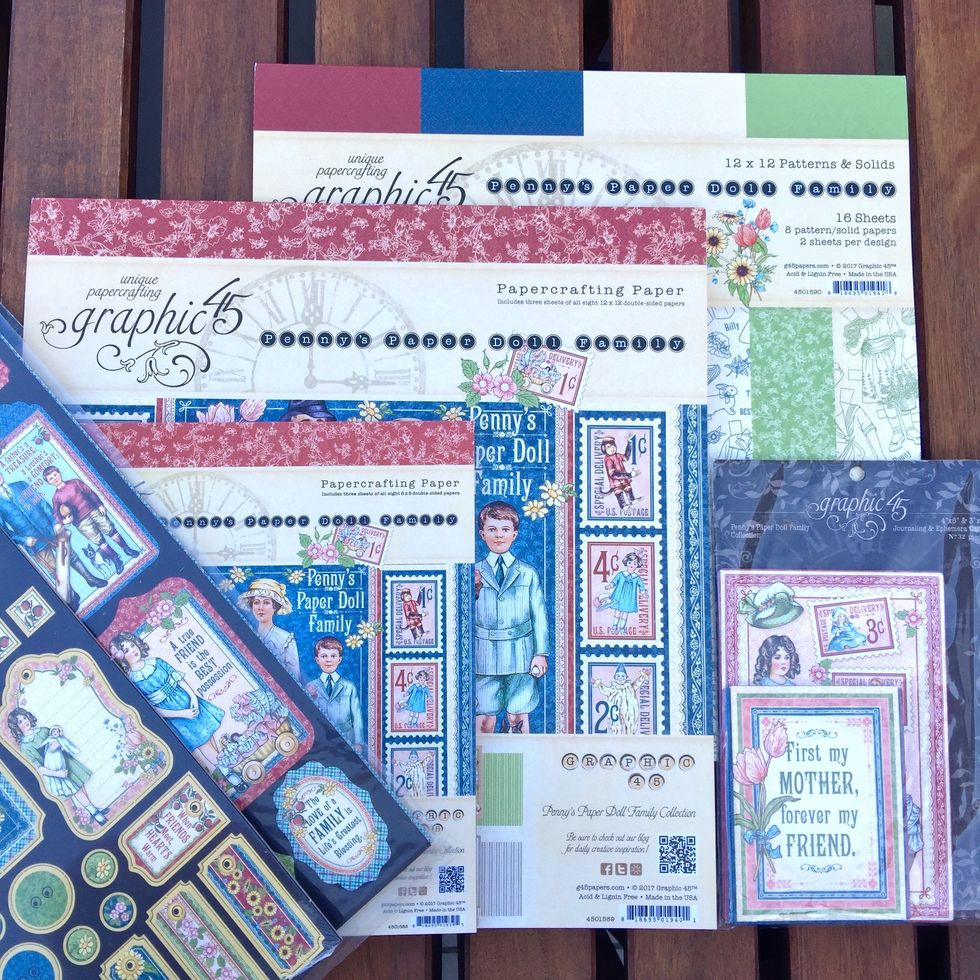 This is the new Graphic 45 Penny's Paper Doll Family Collection!
Cut a cardboard: two pieces of 7"x4", one piece of 7" x 1/4" and another one of 4" x 1"
Stick a piece of self-adhesive kraft like shown.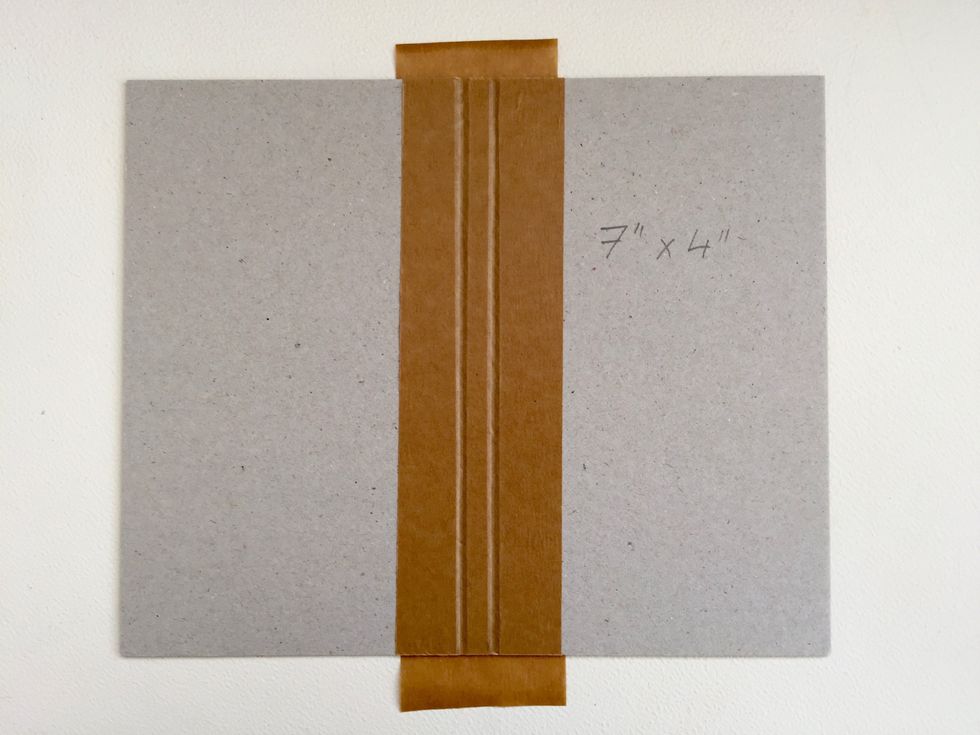 Stick another piece on the other side and cut the excess of paper kraft.
Cover one side with decorated paper.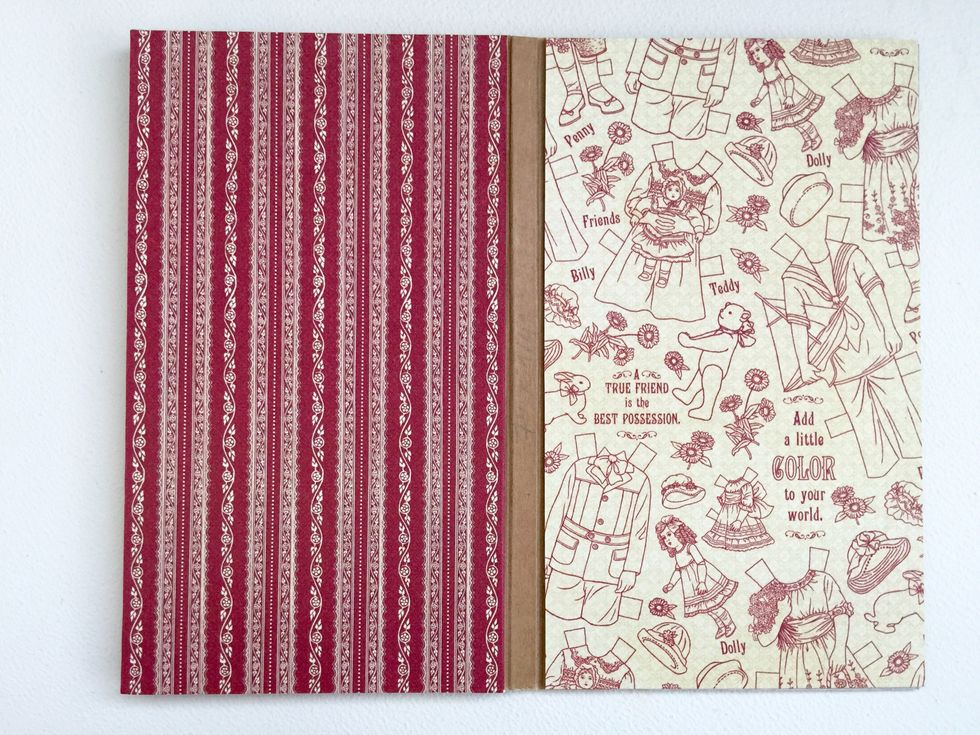 Cover the other side too. This is the cover.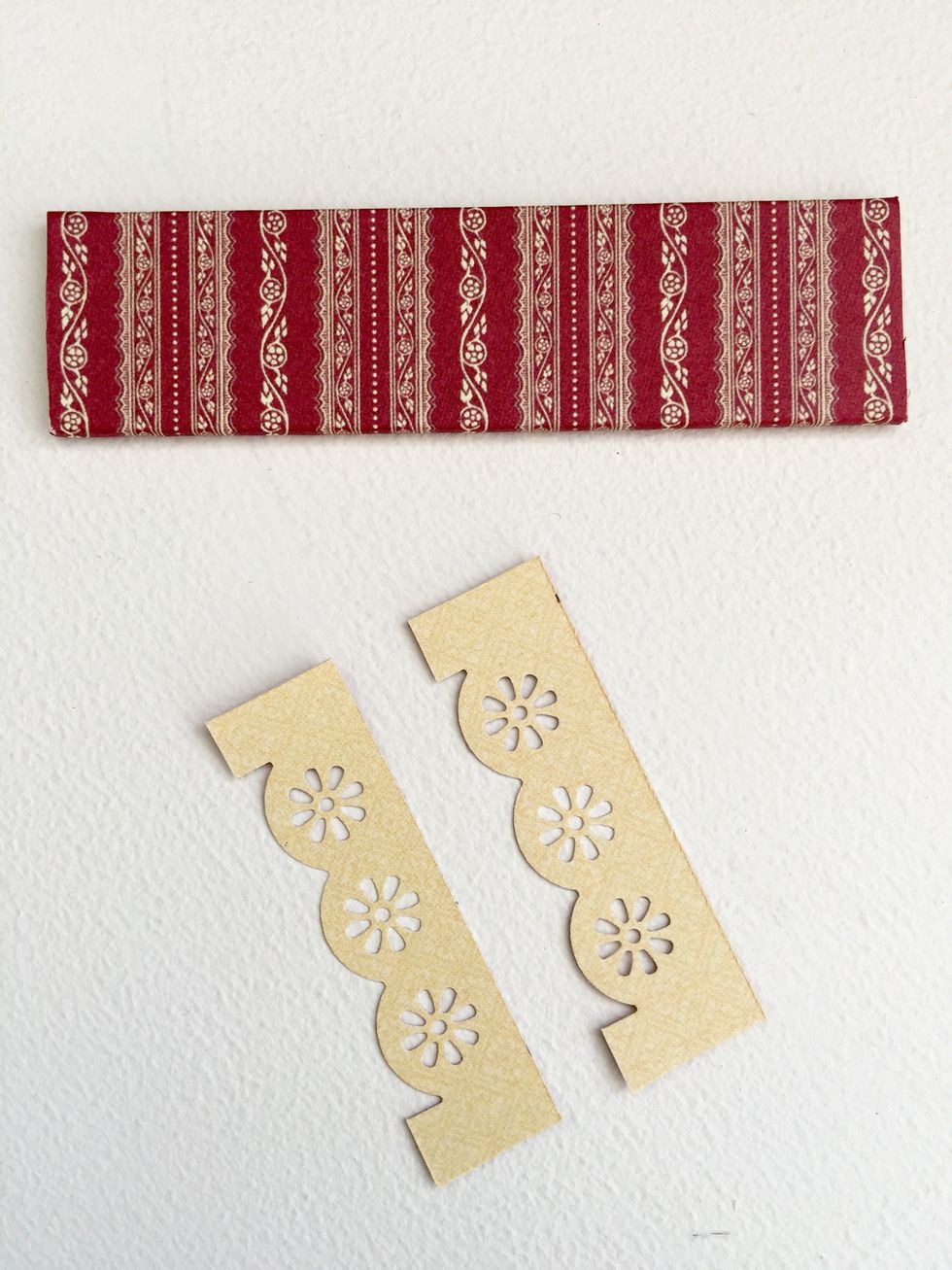 Cover all around the piece of 4"x1" and make two little pieces punching the border.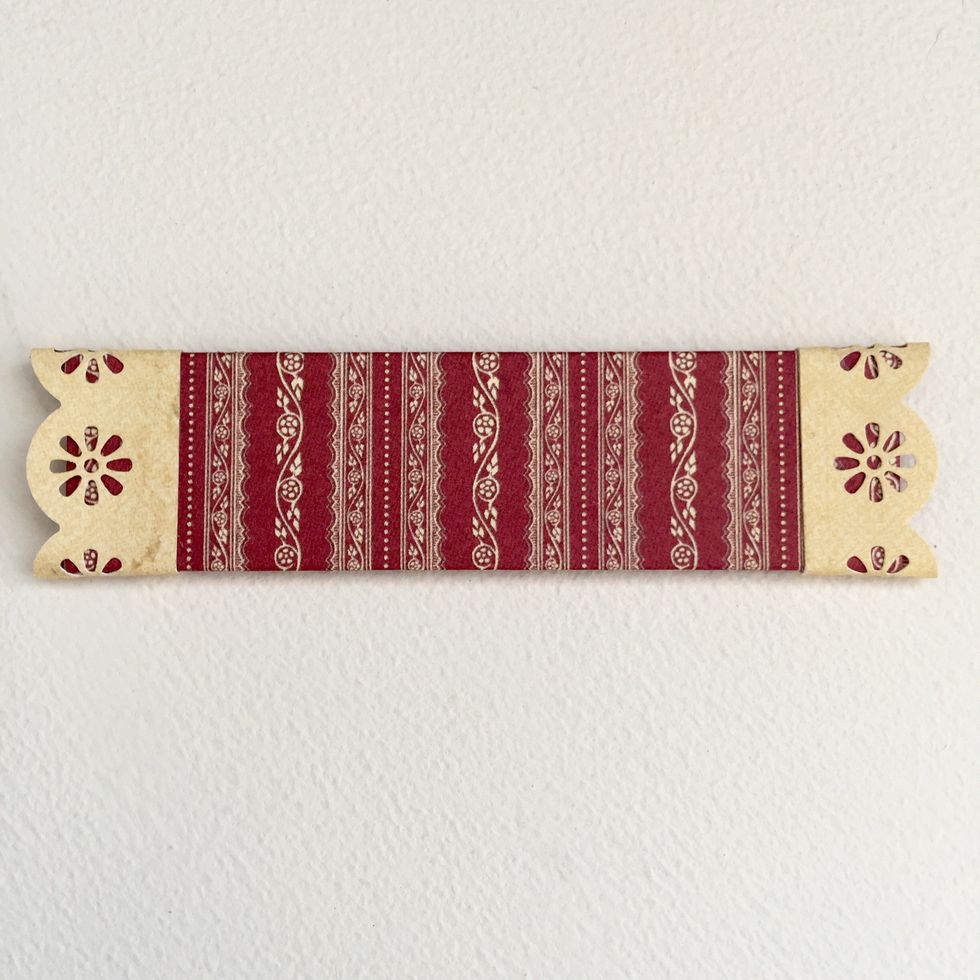 Glue the two little pieces one on each side. This is the pillow.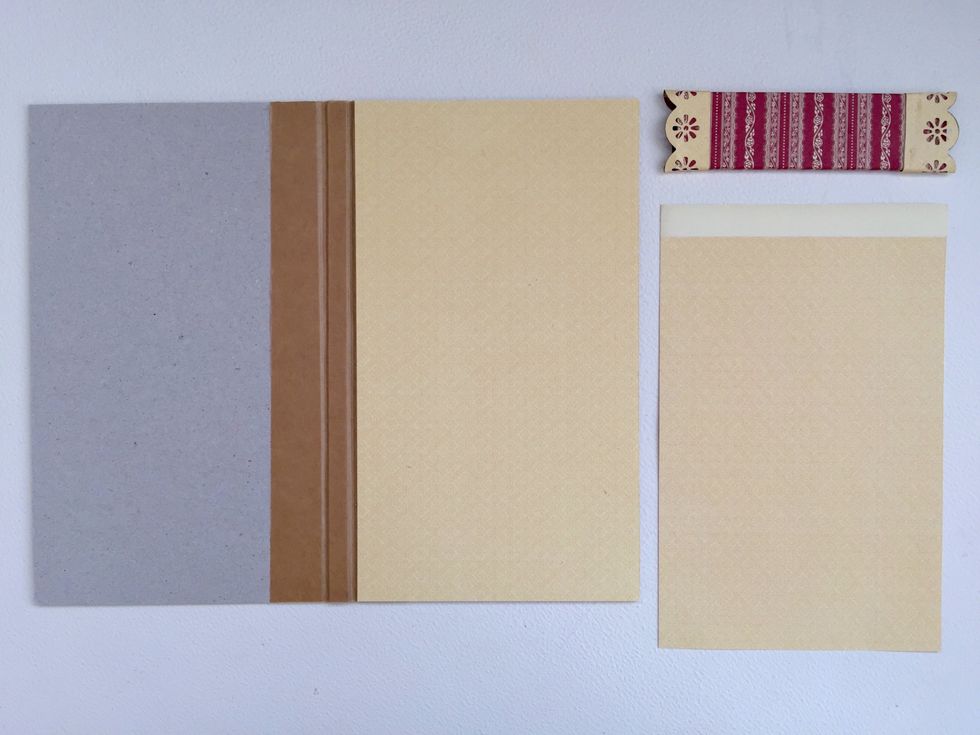 Glue decorated paper inside.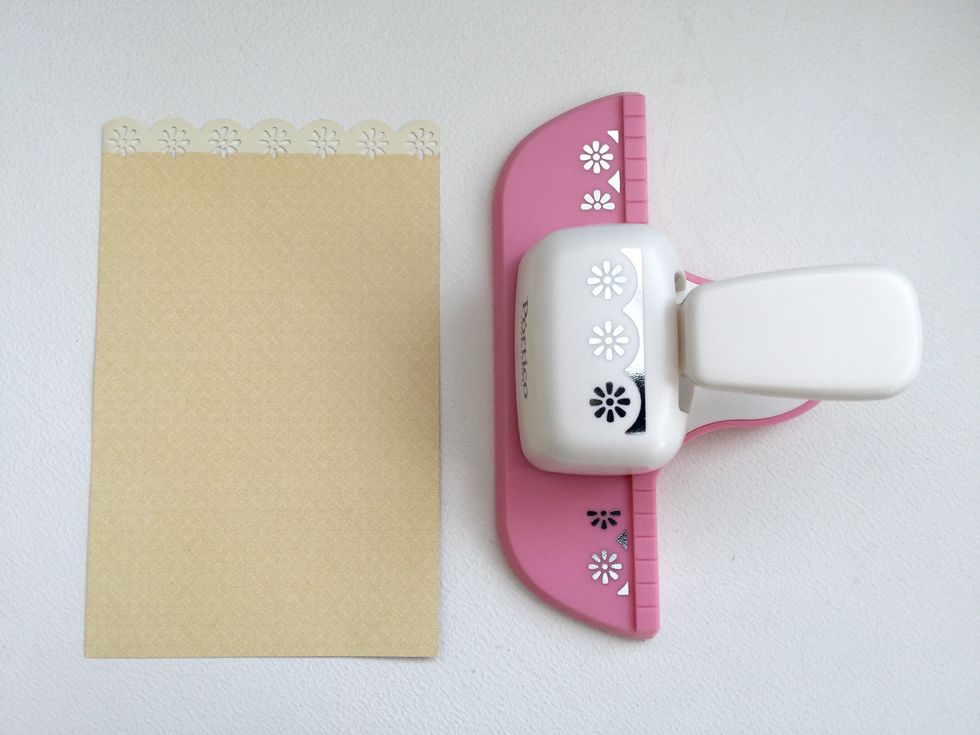 Cut a piece to make the bed sheet. Punch the border.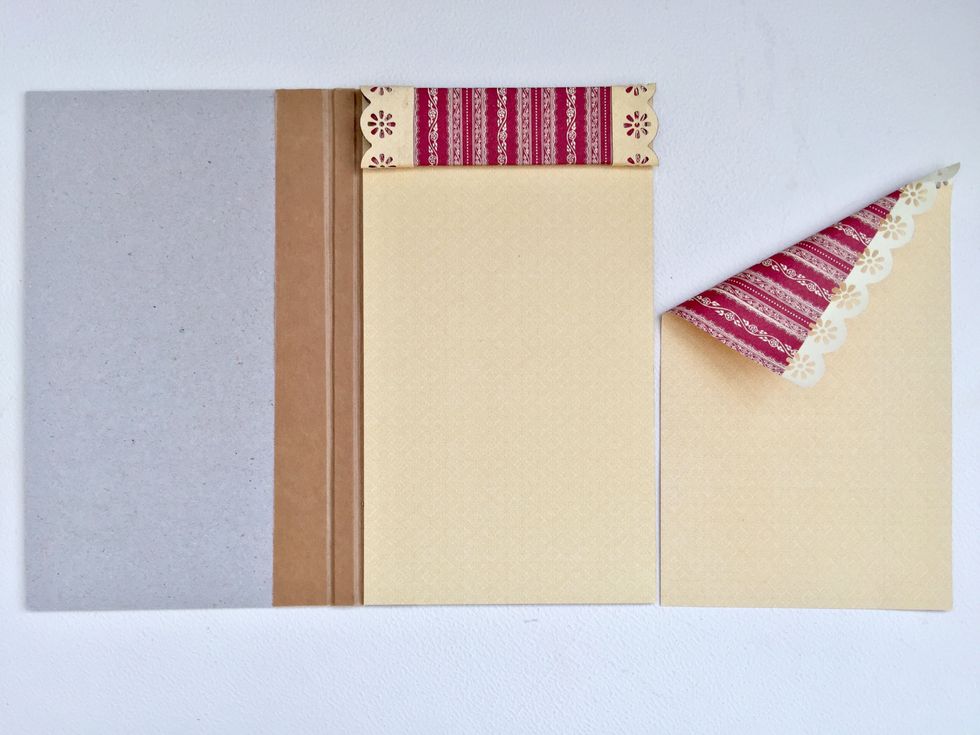 Bend as shown. And glue the pillow on the upper side.
Use double-sided tape to stick this piece.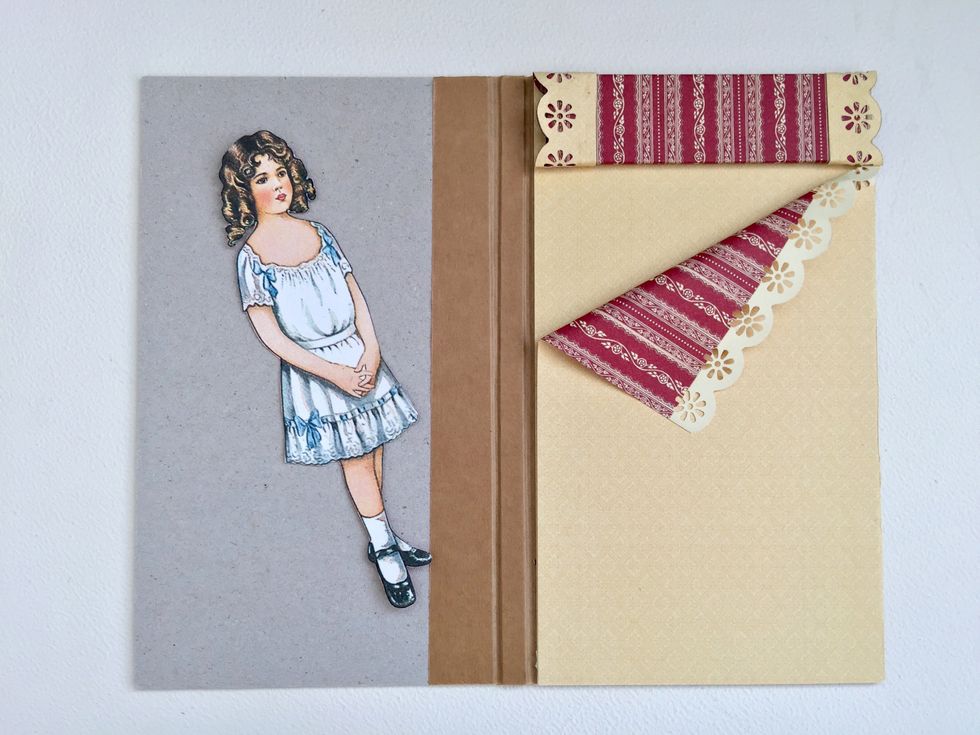 Fussy cut Penny Paper Doll.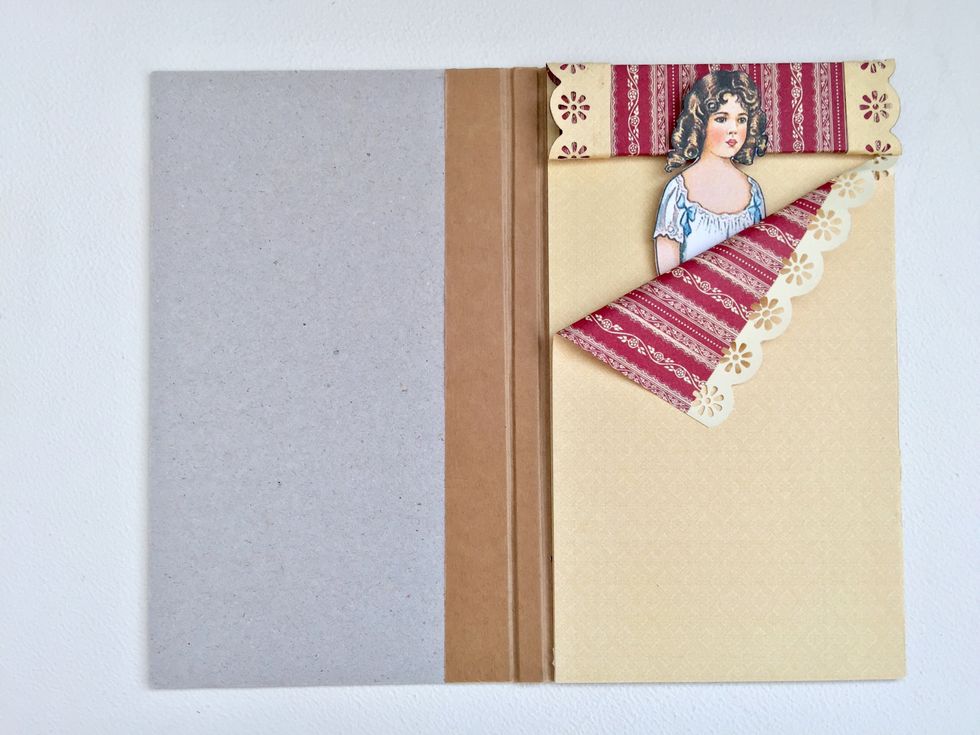 She is already inside her bed!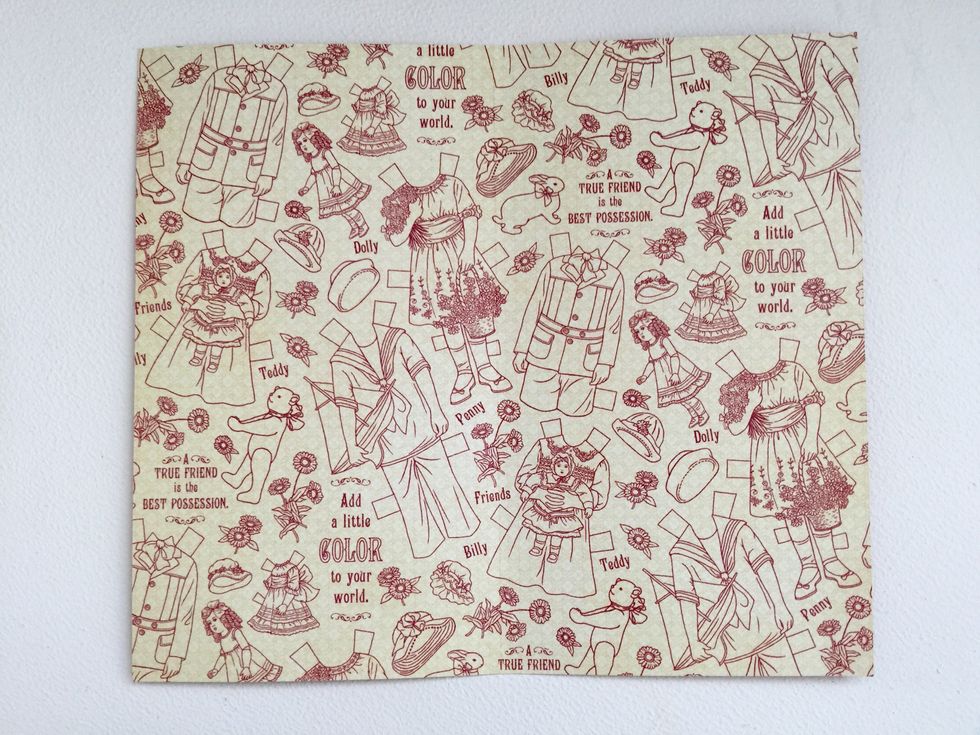 Cut a piece to make the closet about 7" x 8". Score on half.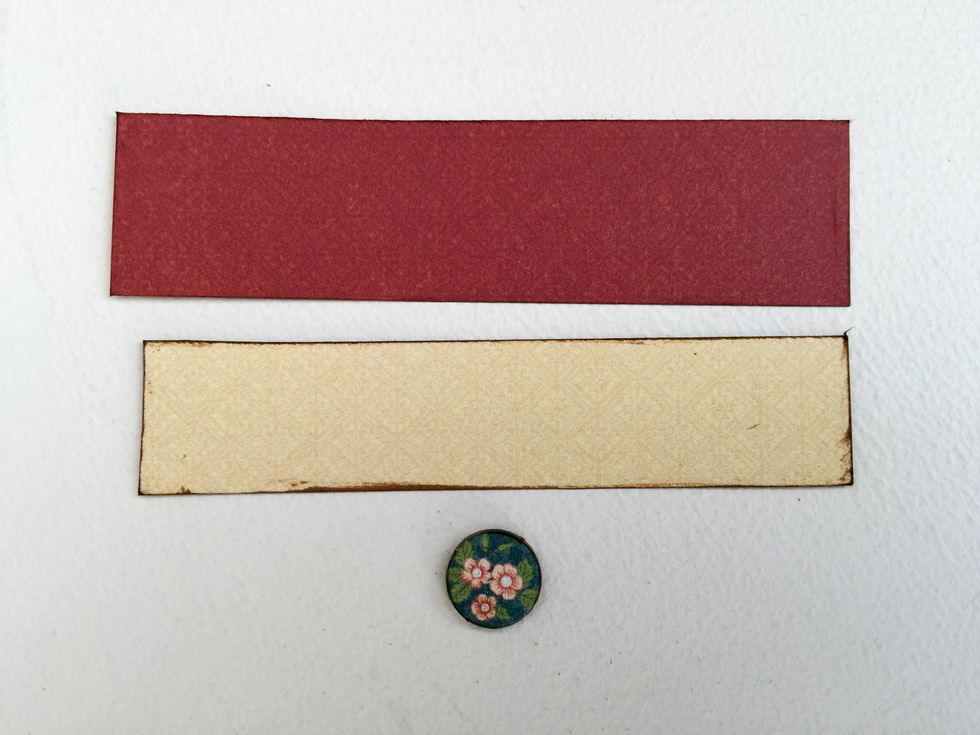 These are the pieces to make a drawer.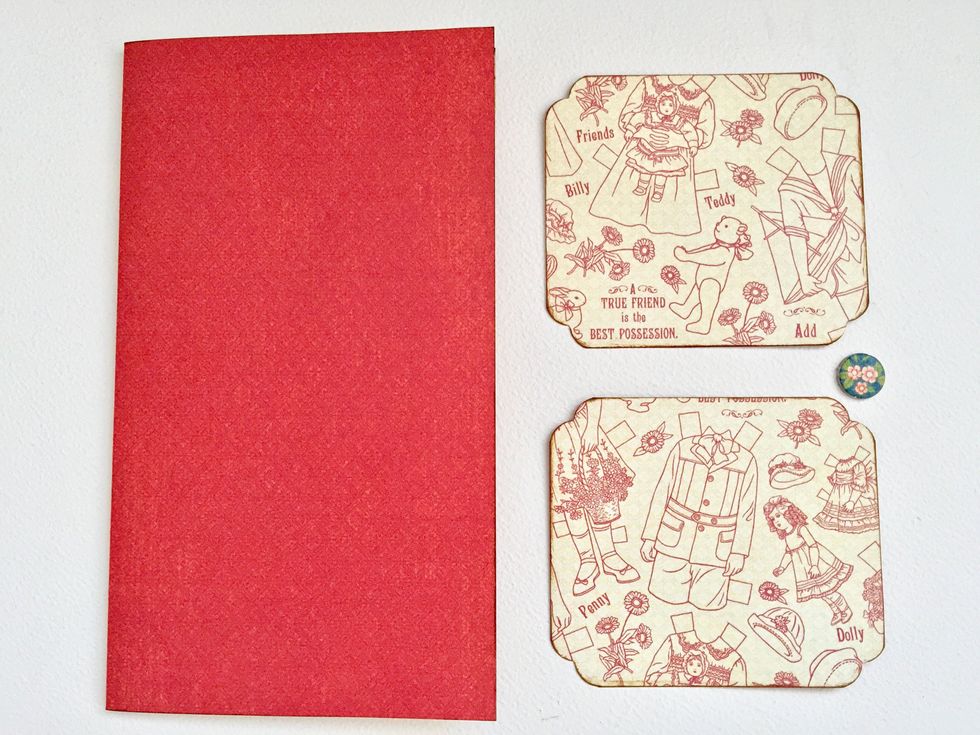 Cut two pieces of decorated paper to decor the closet door. Ink edges.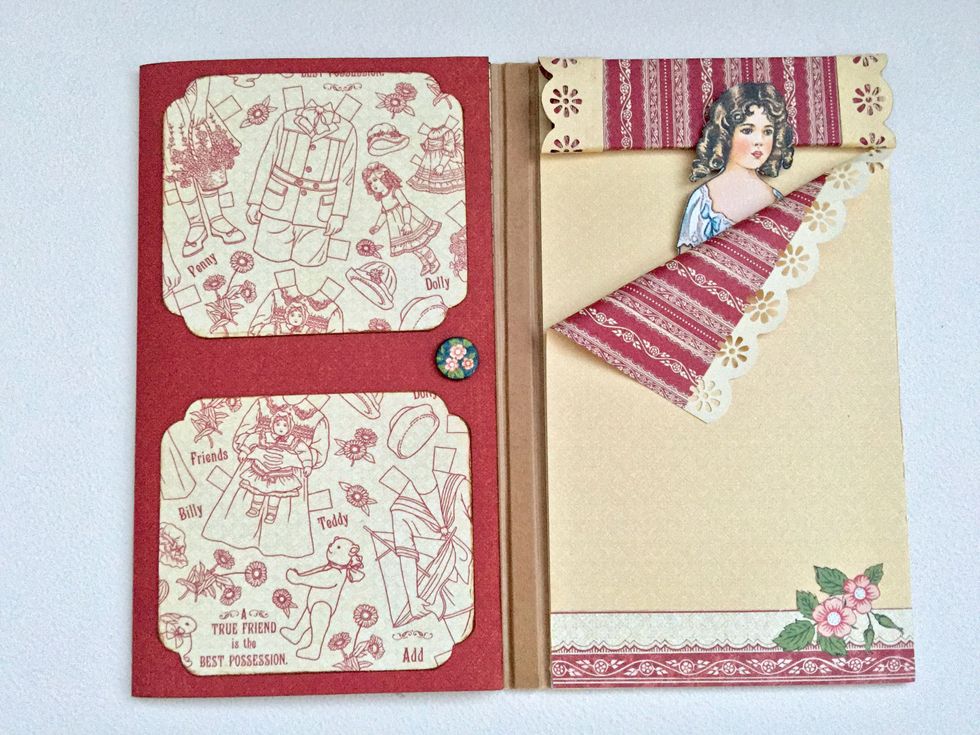 Glue on the closet door as well this little chipboard as a knob.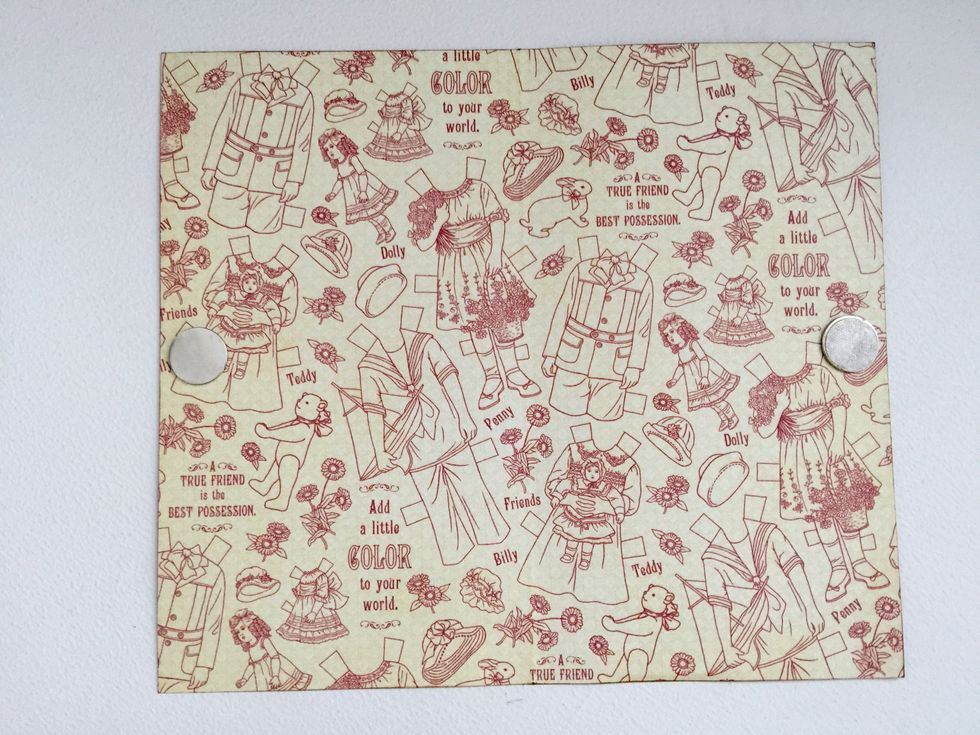 Glue two magnets inside the closet.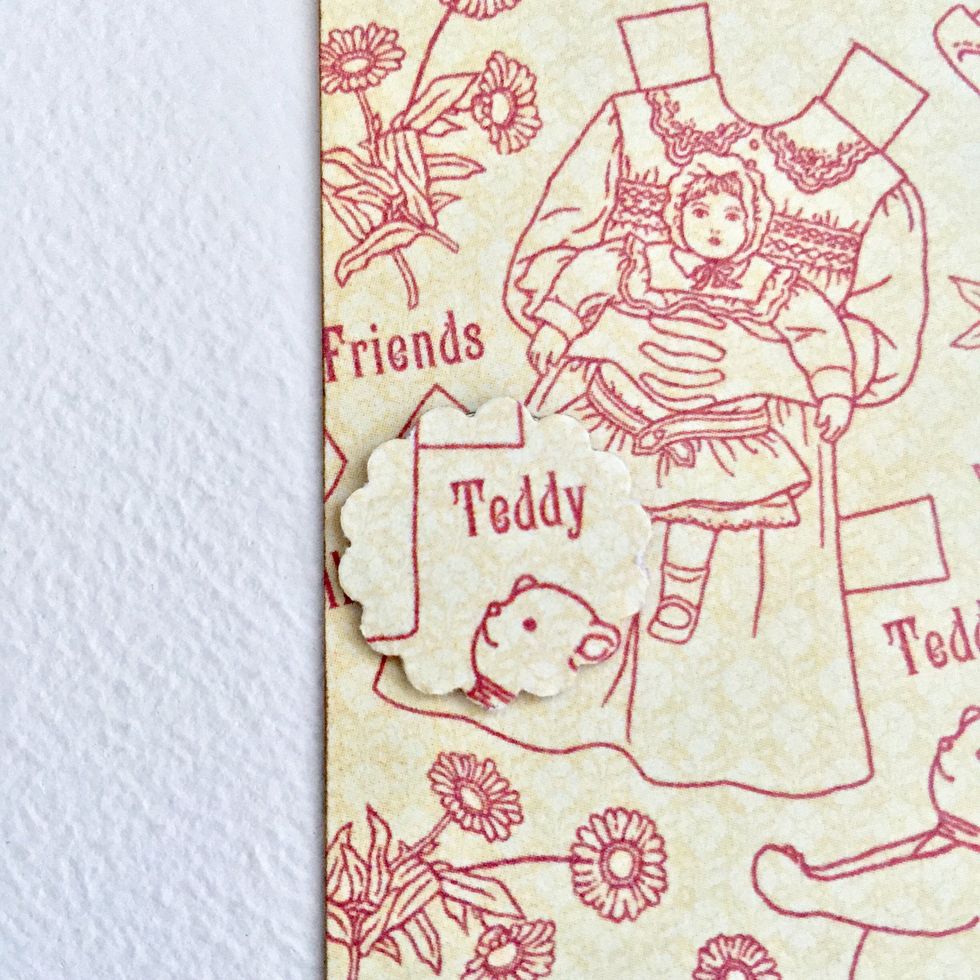 Stick a little piece on each magnet to hide them.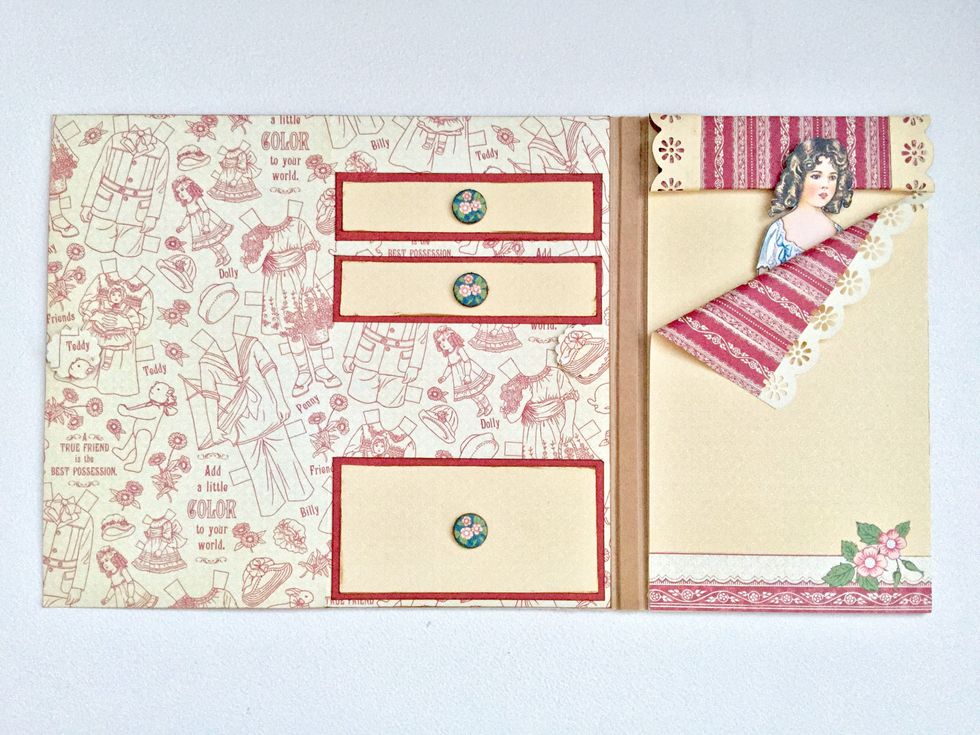 Glue only three sides of each one of the drawers inside the closet, so you can use them as pockets.
Decorate the cover as you like.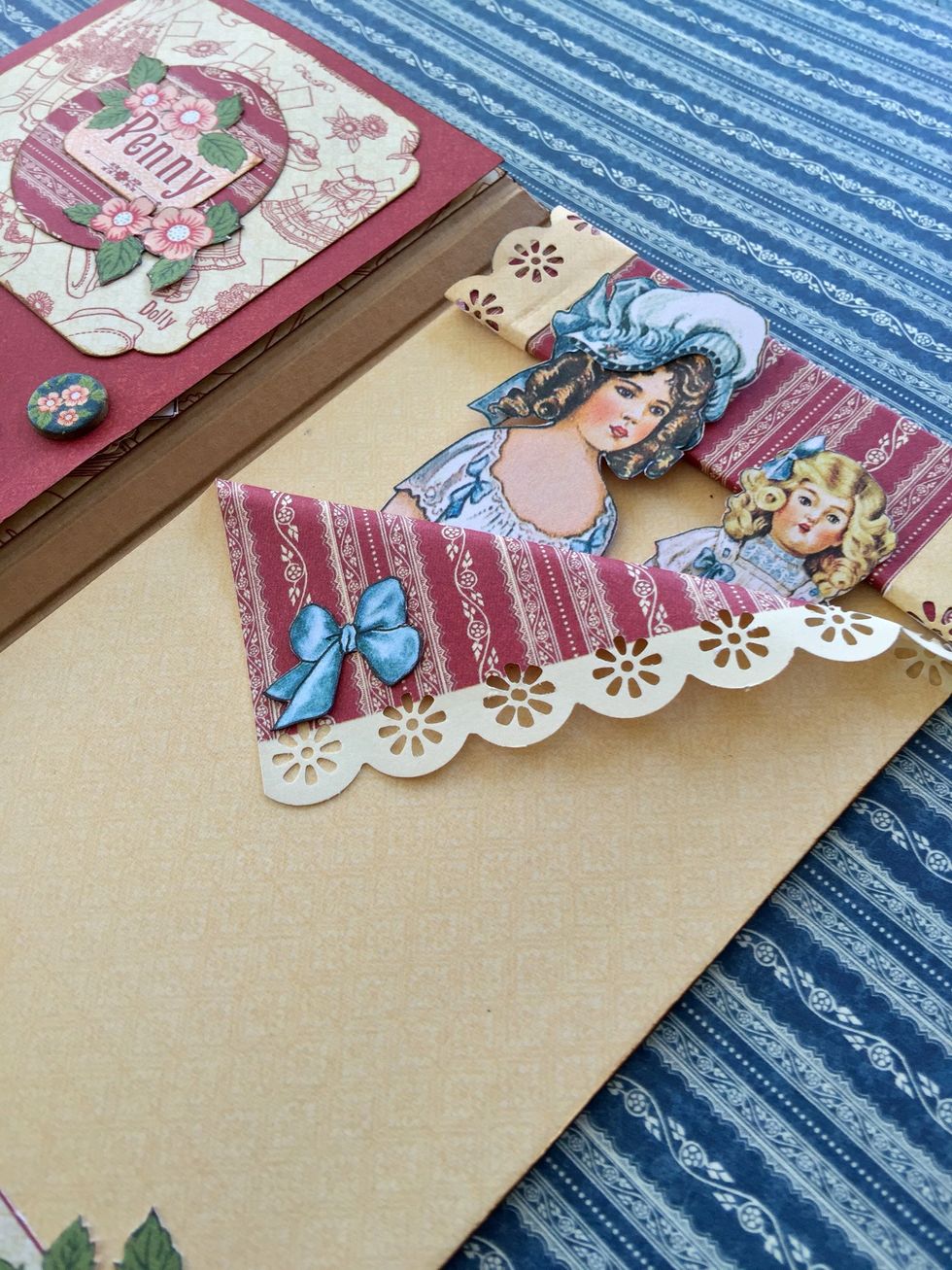 Add complements into the drawers.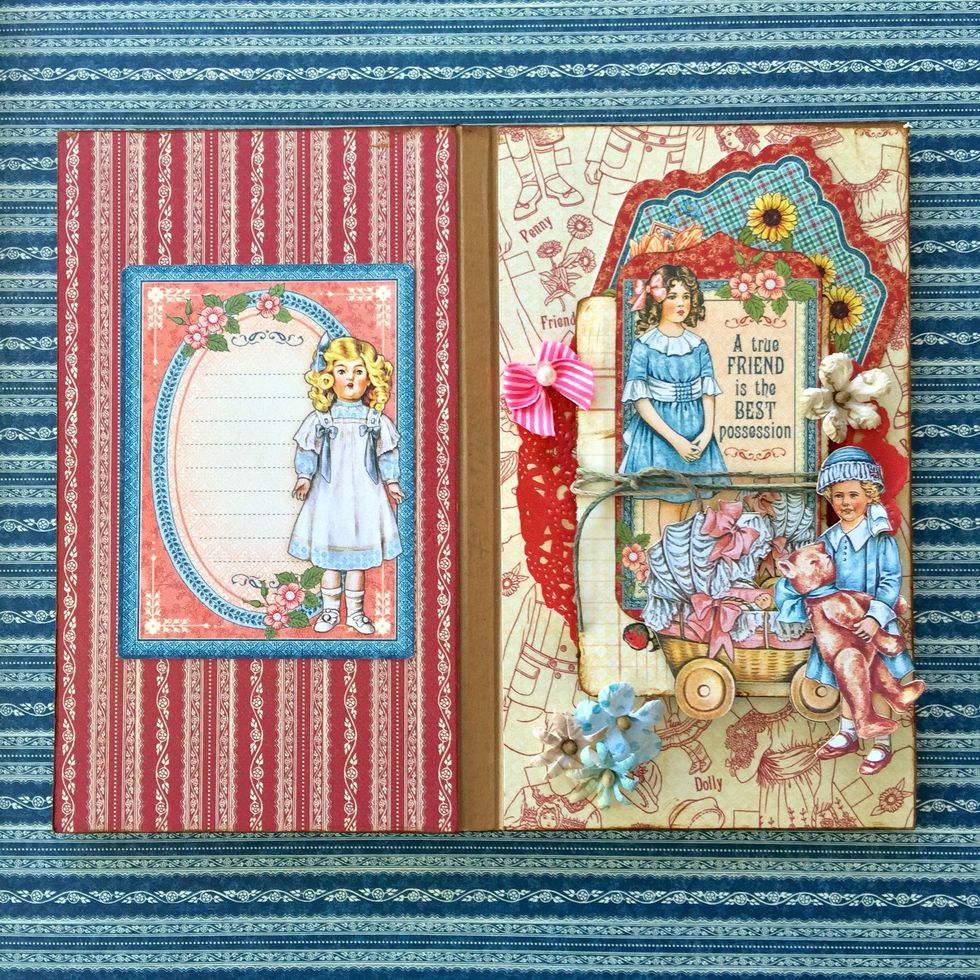 These are the covers.
1.0 #4501589 Penny's Paper Doll Family
1.0 #4501590 Patterns&Solids
1.0 #4501591 Tags&Pockets
1.0 #4501593 Journaling&Ephemera Cards
Marina Blaukitchen
Scrapbooking lover. \nGraphic 45 Design Team Member 2016-2017\nGraphic 45 Brand Ambassador 2017-2018