Becoming fluent in any language is sorta easy. Follow this Snapguide: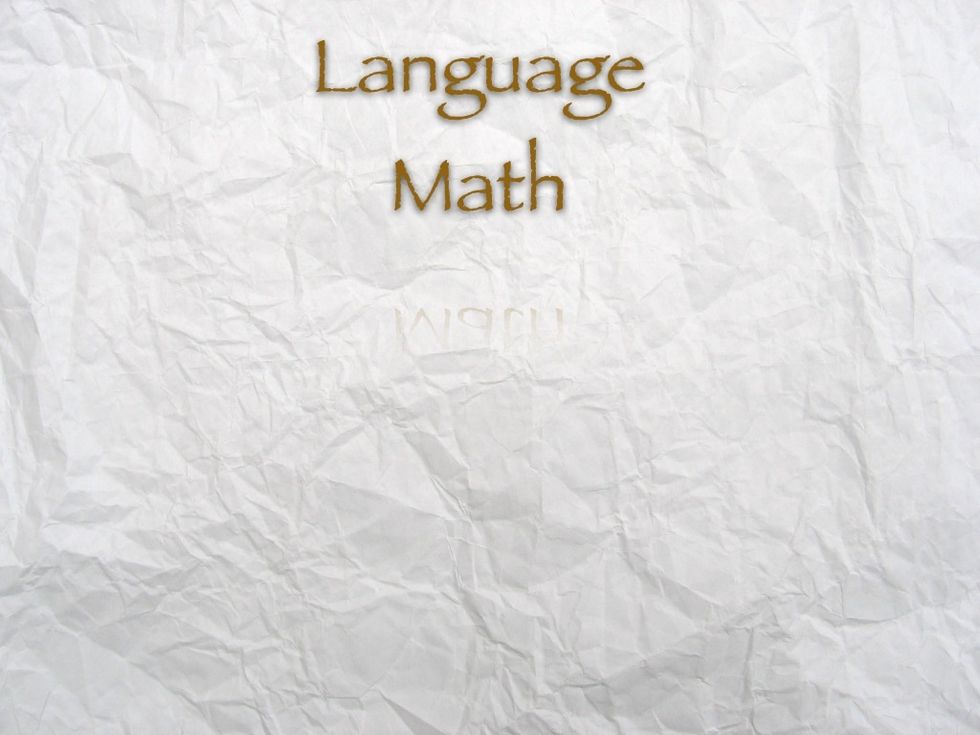 The best way to learn the sounds of letters in a new language is to use LANGUAGE MATH. In language math you ADD SOUNDS together to make words.
An "AH" sound plus an "EE" sound makes AHEE or AHYEE. This is what I call VOWEL ADDING.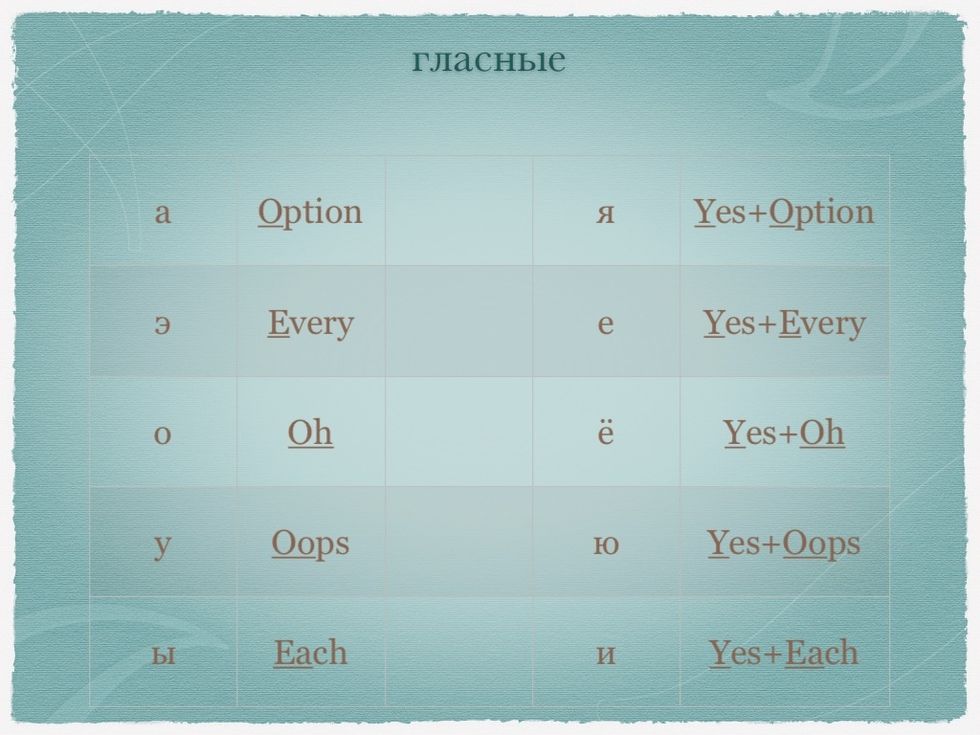 Here is a list of Russian Vowels.
Next you learn to add CONSONANTS. A "T" plus an "S" is "Ts" as in "TSAR" or the "T-S" in "ITS"
Here is a list of Russian consonants.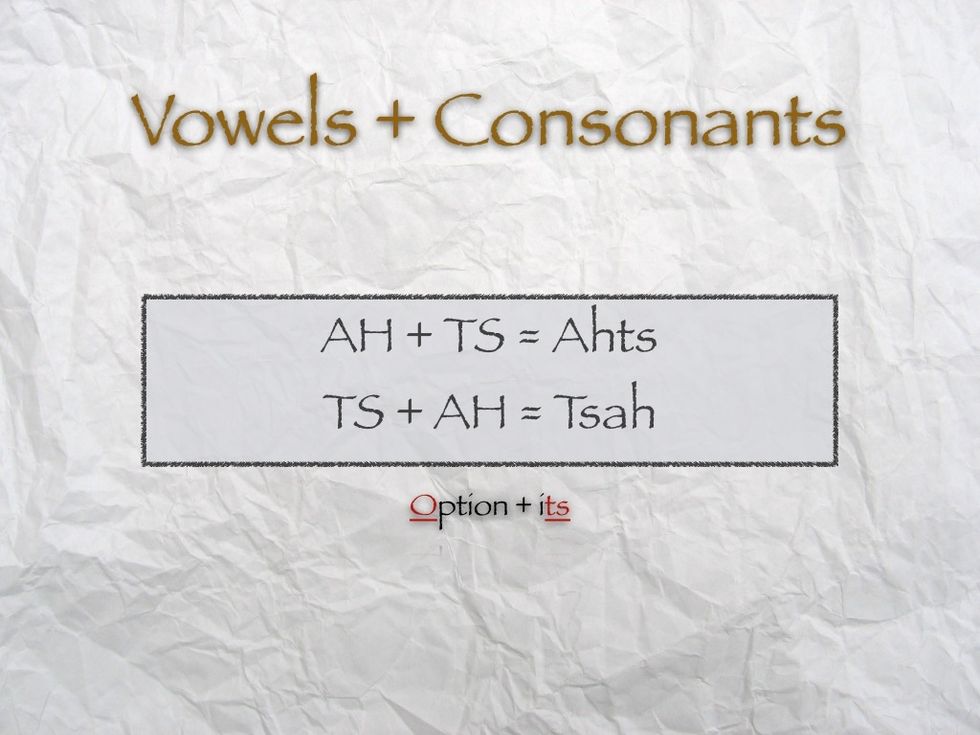 Then you learn to add the vowels and consonants to make the sounds of words.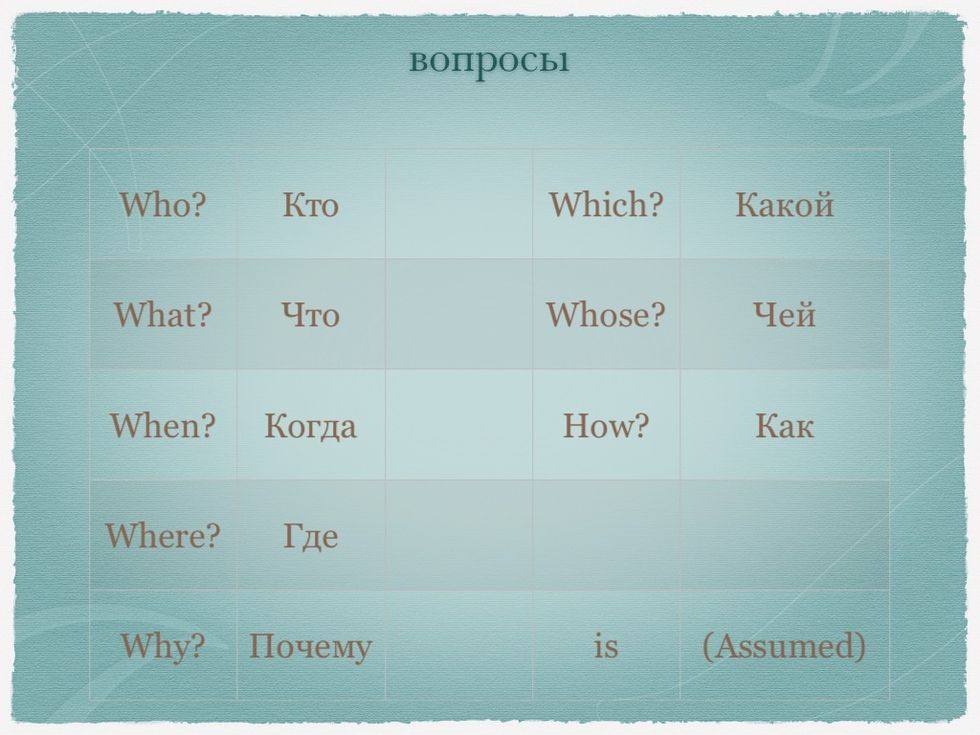 QUESTION WORDS are words like WHO, WHAT, WHEN, WHERE, WHY HOW, HOW MUCH and HOW MANY. Learn the question words, and you sound almost fluent. (I recently added the word "WHICH" to the list).
Now all you have to do is add the word "IS" to the question words and you can get around France easily. WHO IS... WHAT IS... HOW IS... (You could also learn how to say "ARE" for plural). WHO ARE...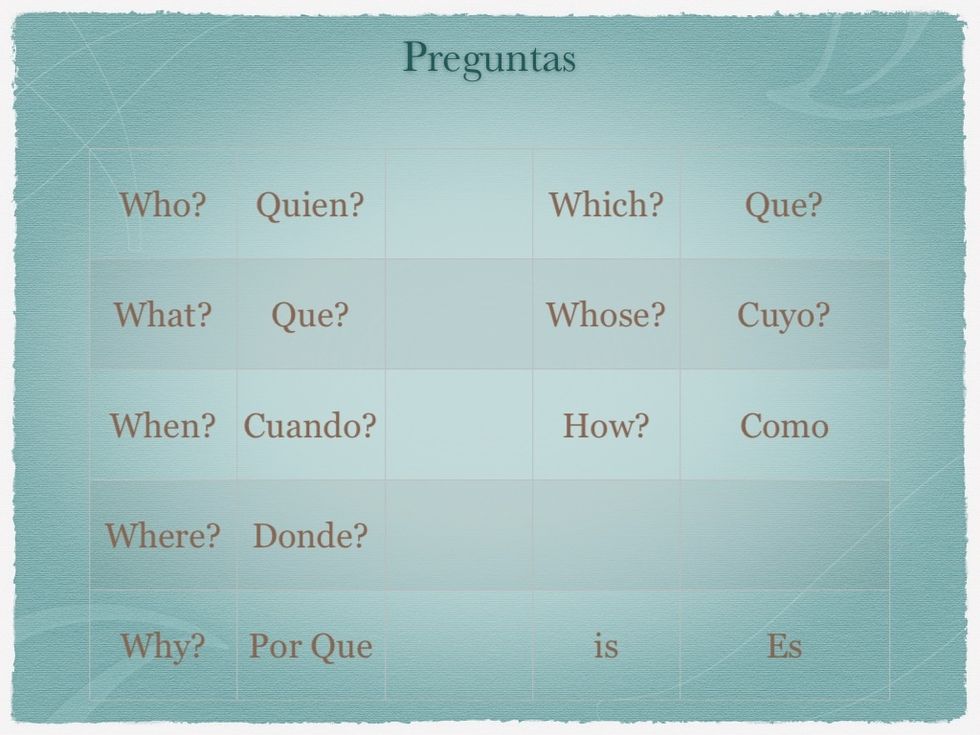 These are Spanish Question words.
Vocabulary!!. What I did is find a list of the top 100 used words in the language and learned those, because that will make you sound fluent. Other vocabulary you learn through interaction.
This is similar to the DOLCH LIST and is made up of mostly SIGHT WORDS.
I will post the list soon.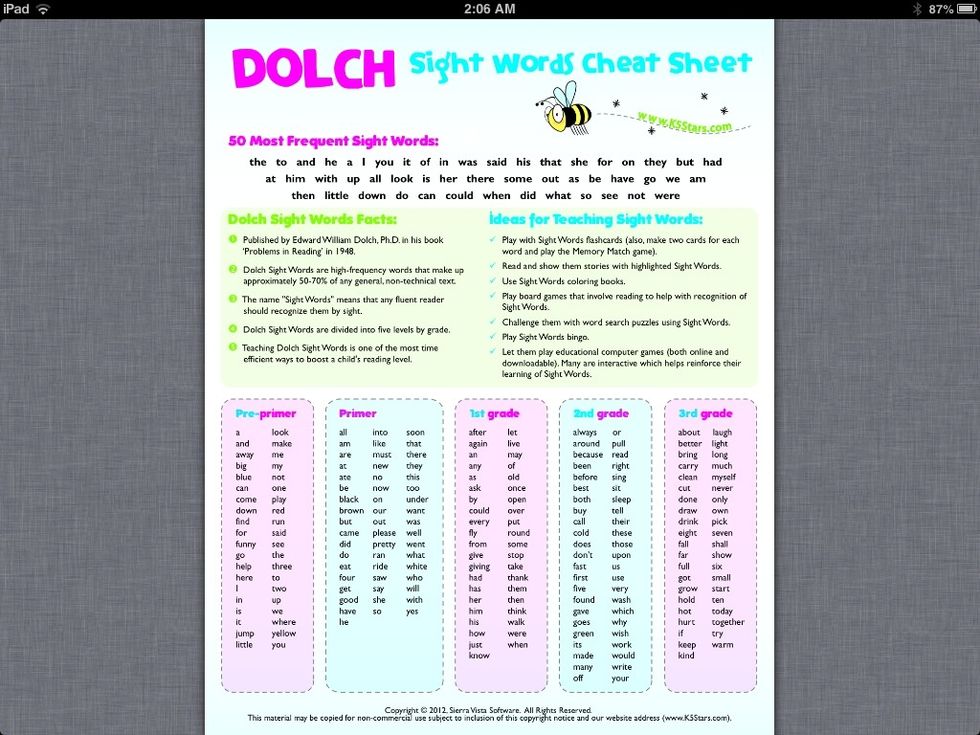 The Dolch List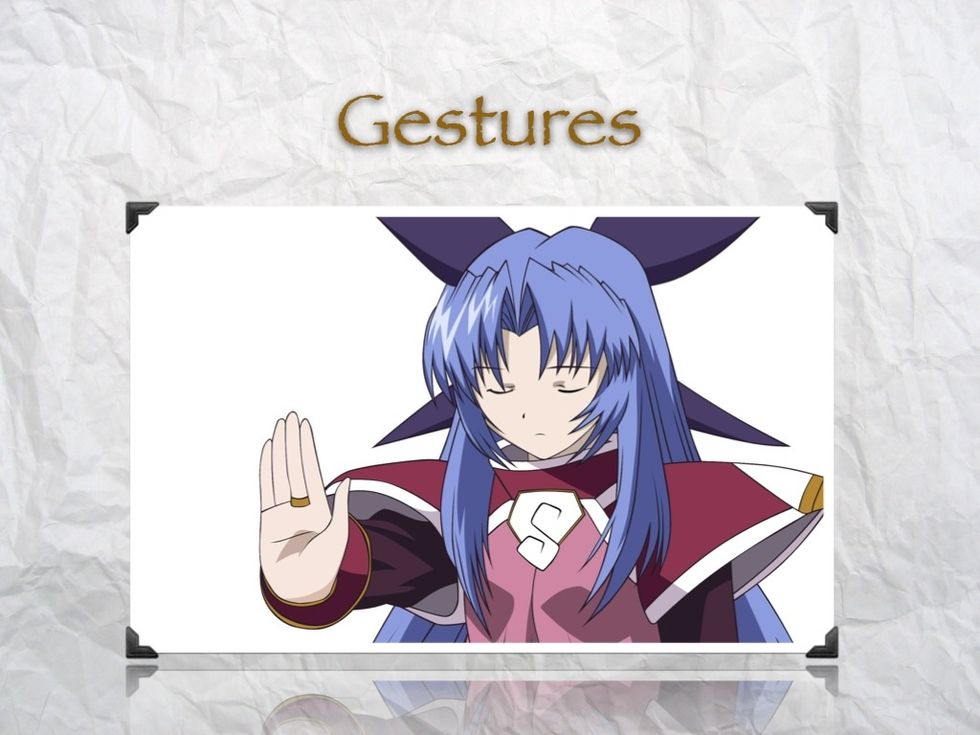 When it comes to learning particular words, the best way to remember them is to associate them with a GESTURE. Say the word along with the gesture. The above gesture is STOP!
PANGRAM means "EVERY LETTER." A pangram is a sentence that uses every letter of a language. I use pangrams to practice pronouncing the letters of a foreign language.
A pangram for English is: THE QUICK BROWN FOX JUMPS OVER THE LAZY DOG.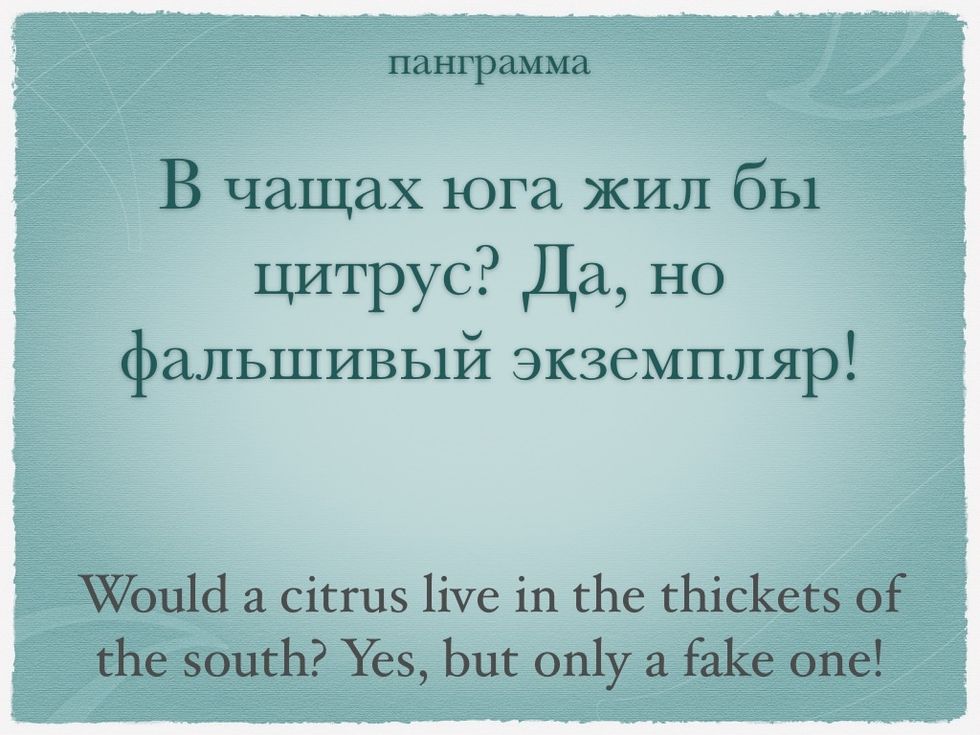 This is a russian pangram. First go through the sentence pronouncing only the vowels sounds. Then go back and add the consonant sounds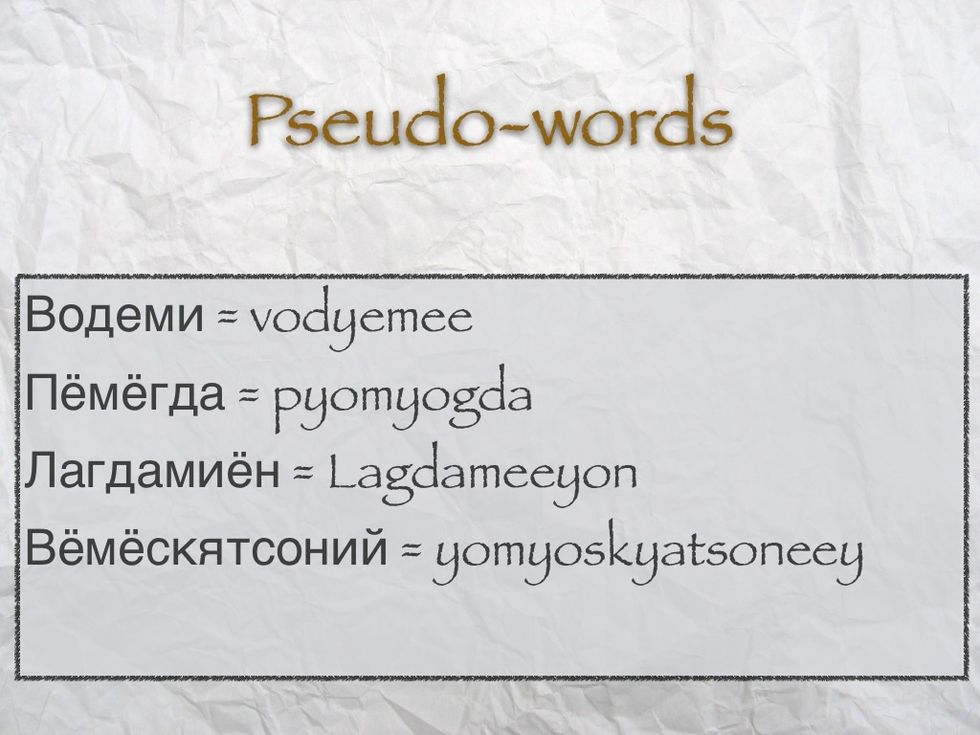 Another way I practice saying and writing in another language is by making pseudo(false) words. These words aren't real words, just "creative" words using the letters of the language.
Then you have to get over the hurdles. Basically, learn a bit of GRAMMAR. In some languages Nouns come before Adjectives. In others, Adjectives come first. BLAH BLAH BLAH.
There is one thing I forgot to mention. You have to ACT!! Try to MIMIC or IMITATE a speaker of the language. You can be a little goofy with it, but it will help you sound authentic.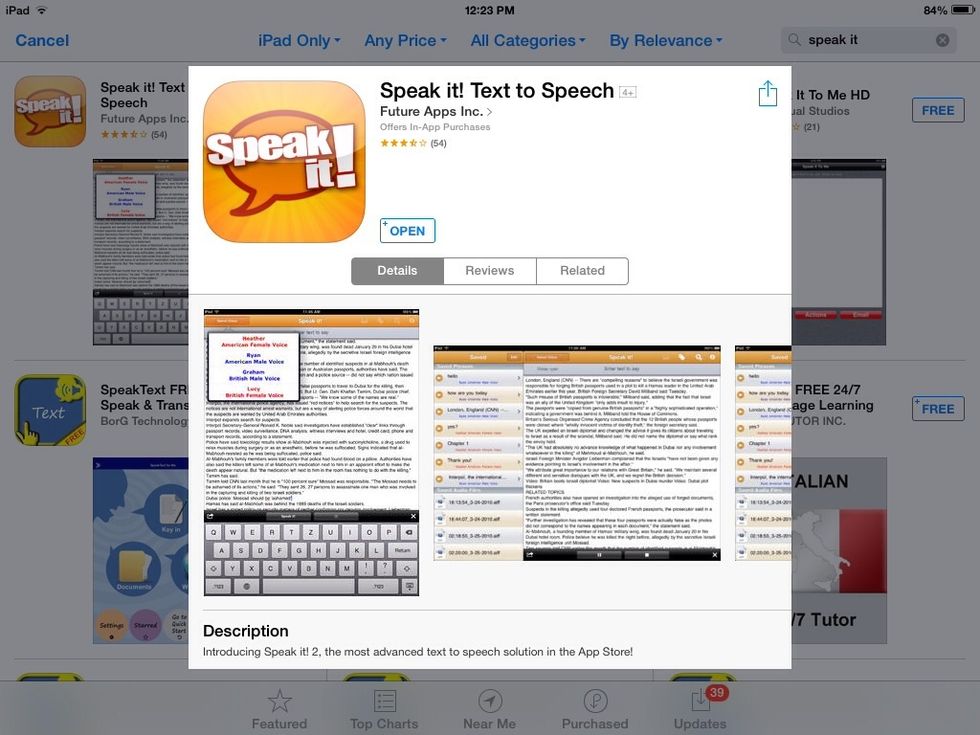 For practice in speaking like a native, I suggest the SPEAK IT app by FUTURE APPS. download a Spanish voice for .99 cent and you can here any text spoken in Spanish. Many languages to choose from.
The creator of this guide has not included tools