Railroad work, lifestyle, and hours can be very demanding. For those of you interested in a job at the railroad should do research before applying. To work as an Engineer, you start as a conductor.
12
Alright, to start off you head to the railroad that is nearest to the area you wish to live or work. These railroads run all over the country, the choice is yours on where to apply. To name a few...
Norfolk Southern (NS), Burlington Northern Sante Fe (BNSF), Union Pacific (UP), and Chessie Seaboard X (CSX). There are more Class 1 railroads than above, and many more railroads other than Class 1.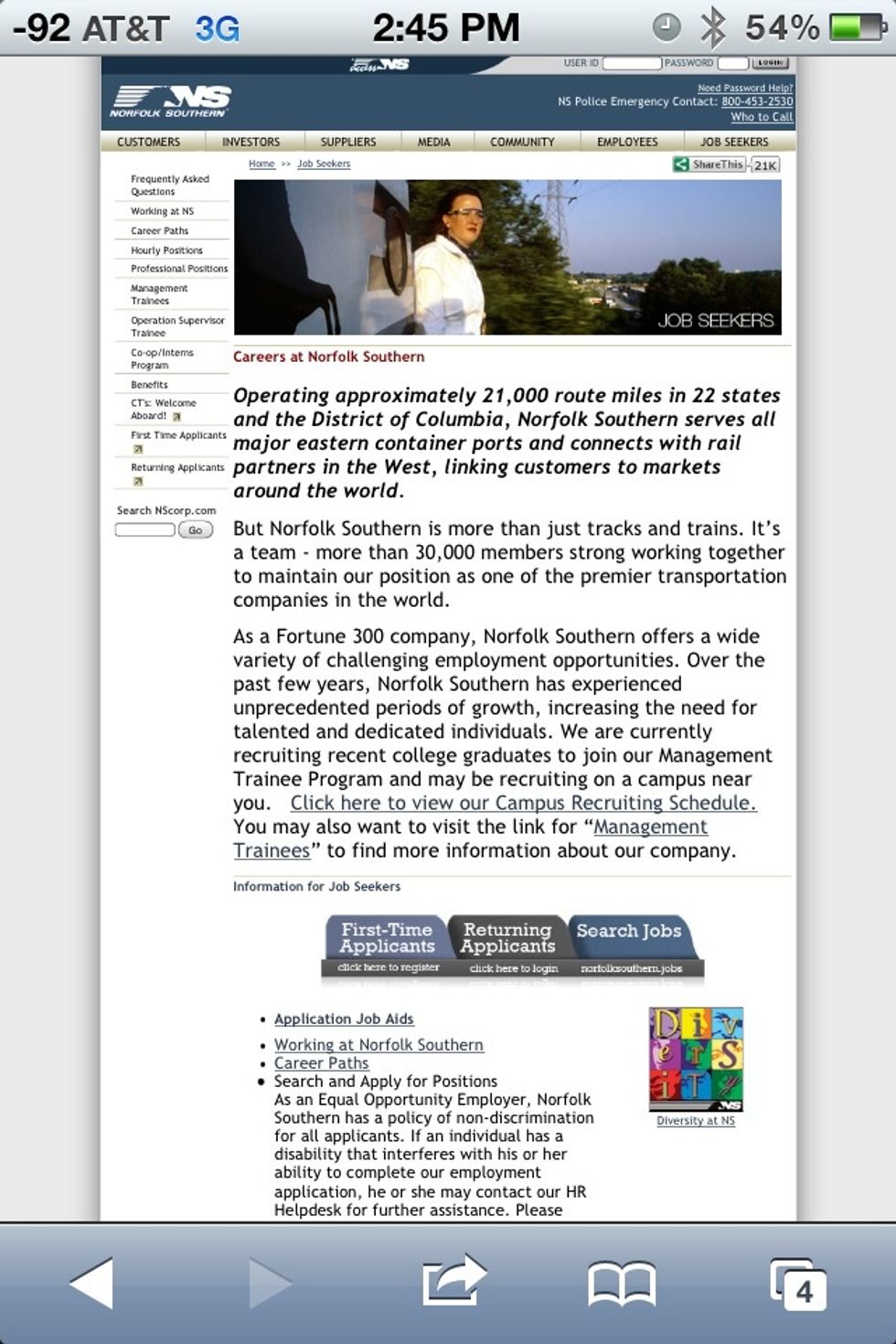 Go to the railroads website, look for a careers tab or button, and read what they have to say. Learn about the company you want to work for. Follow their instructions, and use common sense.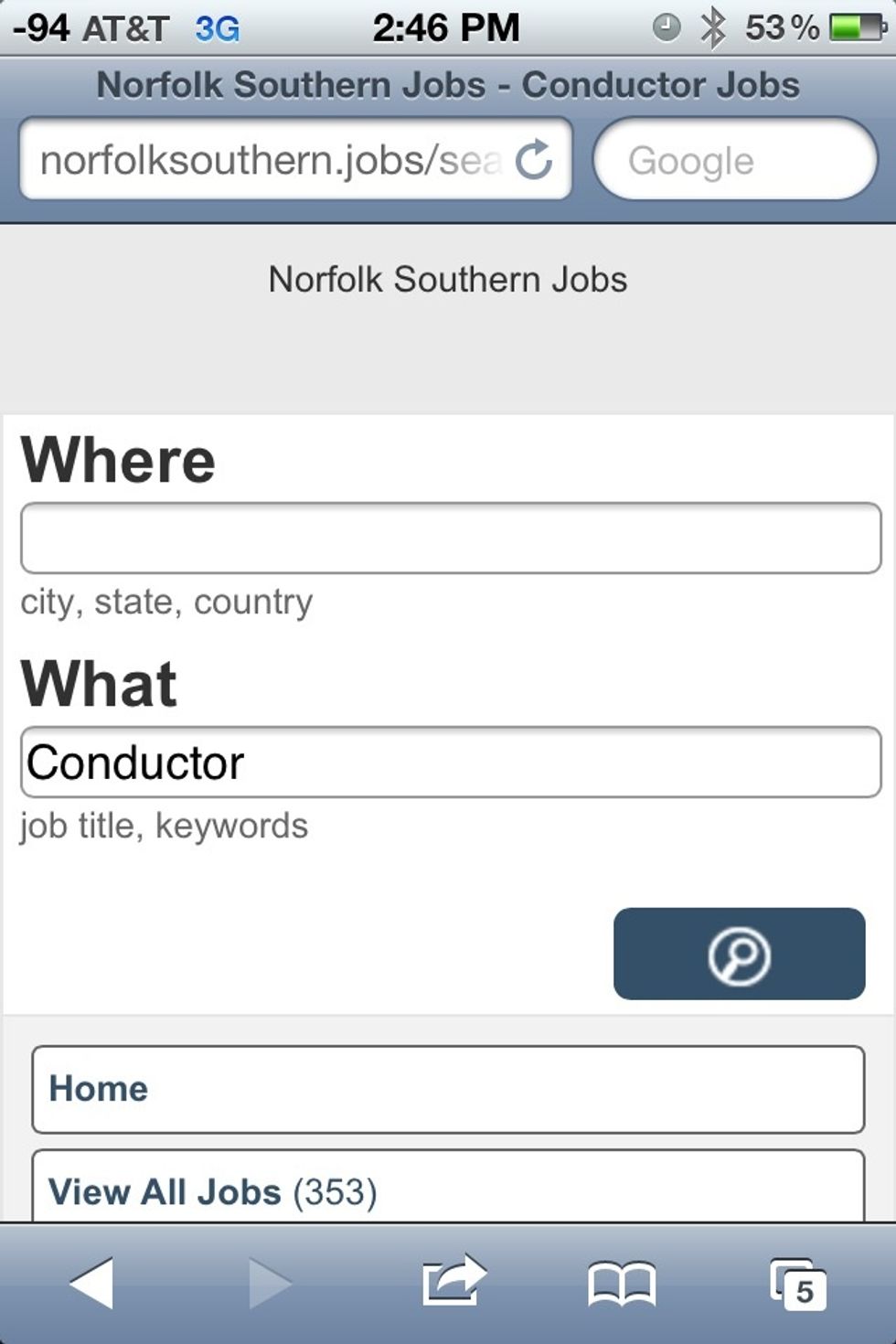 To browse what could be available in your area follow instructions on what to do. With most railroads you start as a conductor. Search Conductor jobs, and your location at the same time.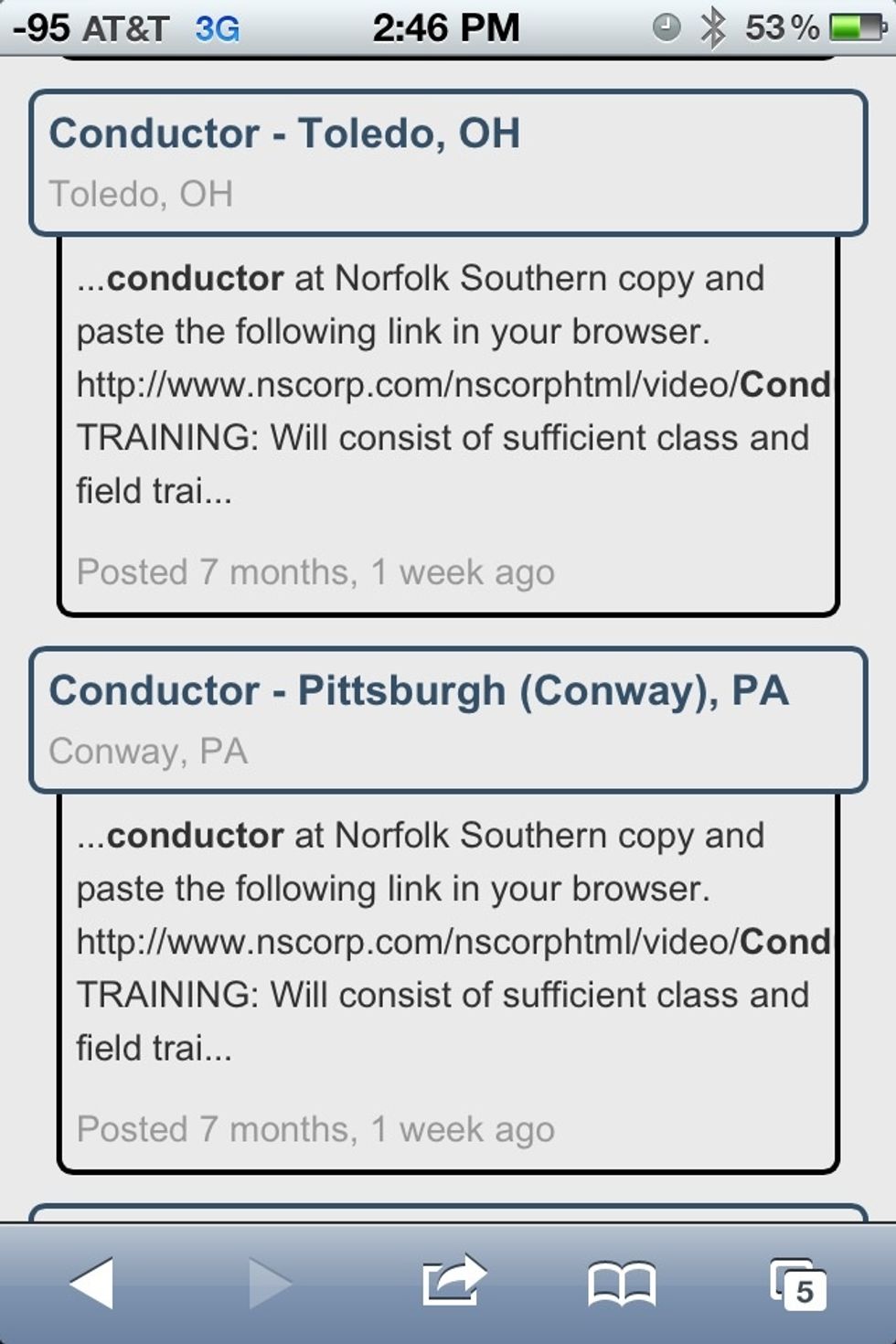 You could also leave the location open, and every location available for that job will show up. If you know a railroad hires Engineers off the street, then by all means search Engineer.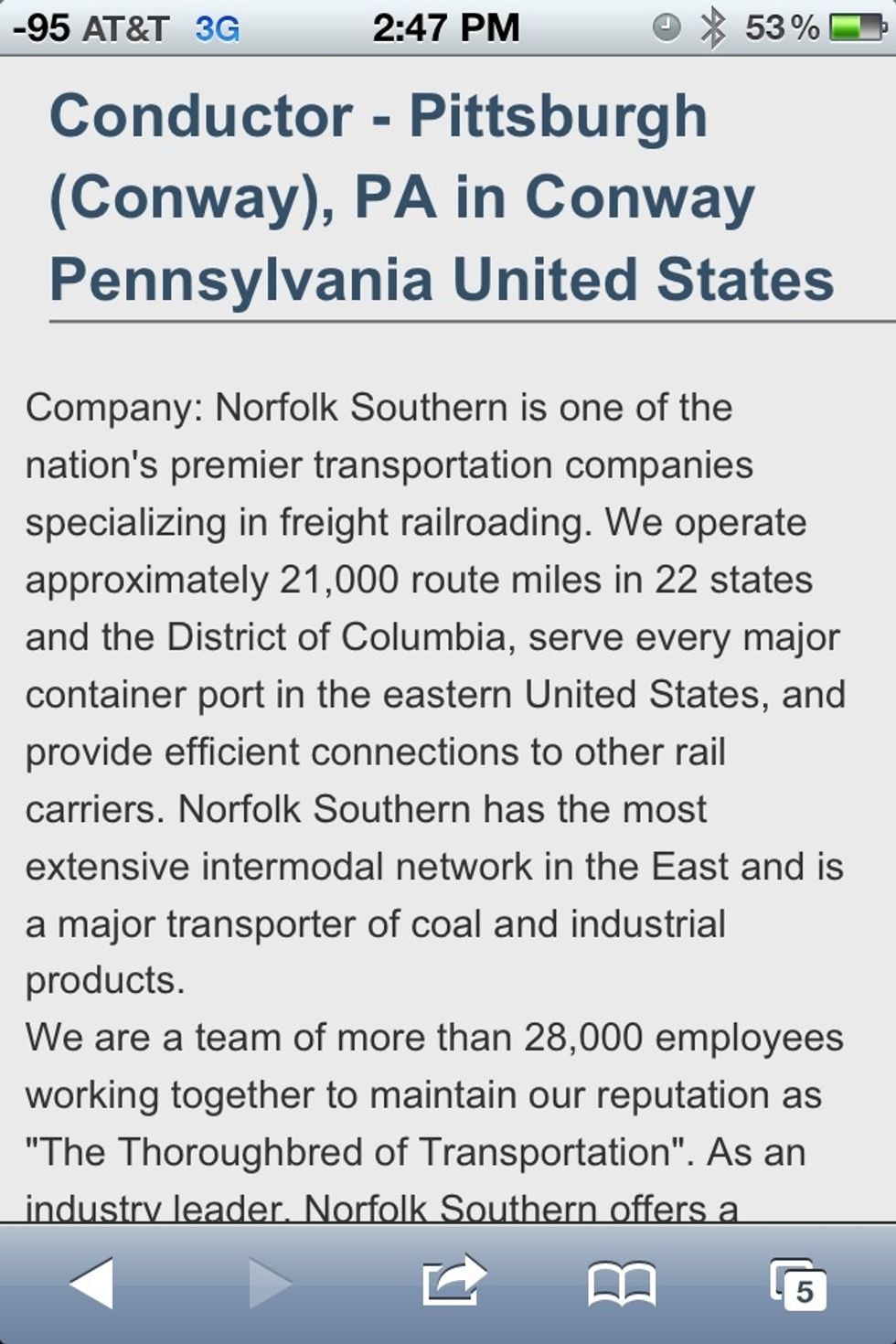 Click on the job you wish to apply for. Read up on what the job has to offer. Benefits? Union? Medical? Lifestyle? Hours? Whatever your heart may desire.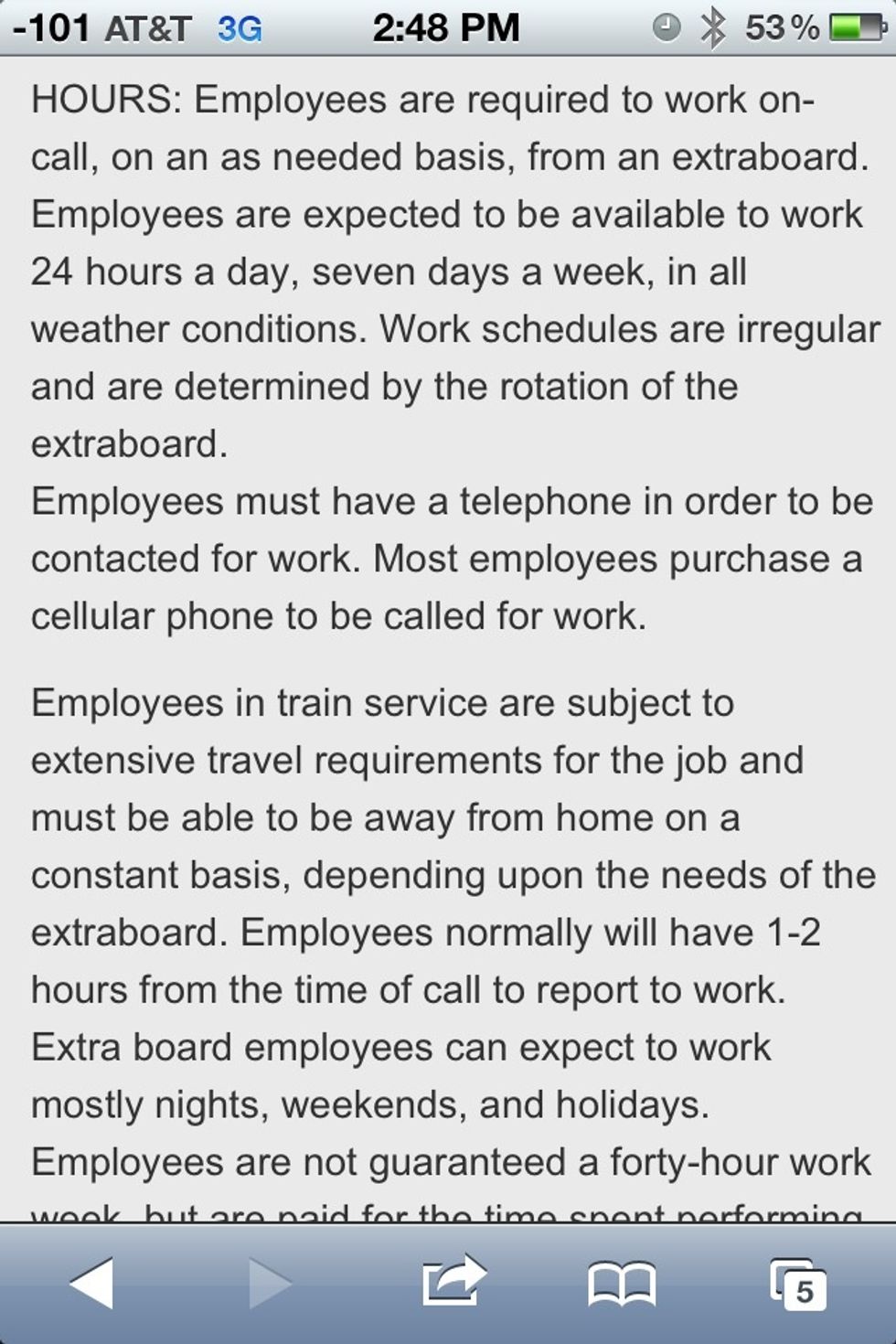 The willingness to work on the railroad has to come with a sacrifice. You will work 24/7/365 on-call for most road jobs, and you will most likely not be able to have seniority to work a daylight job.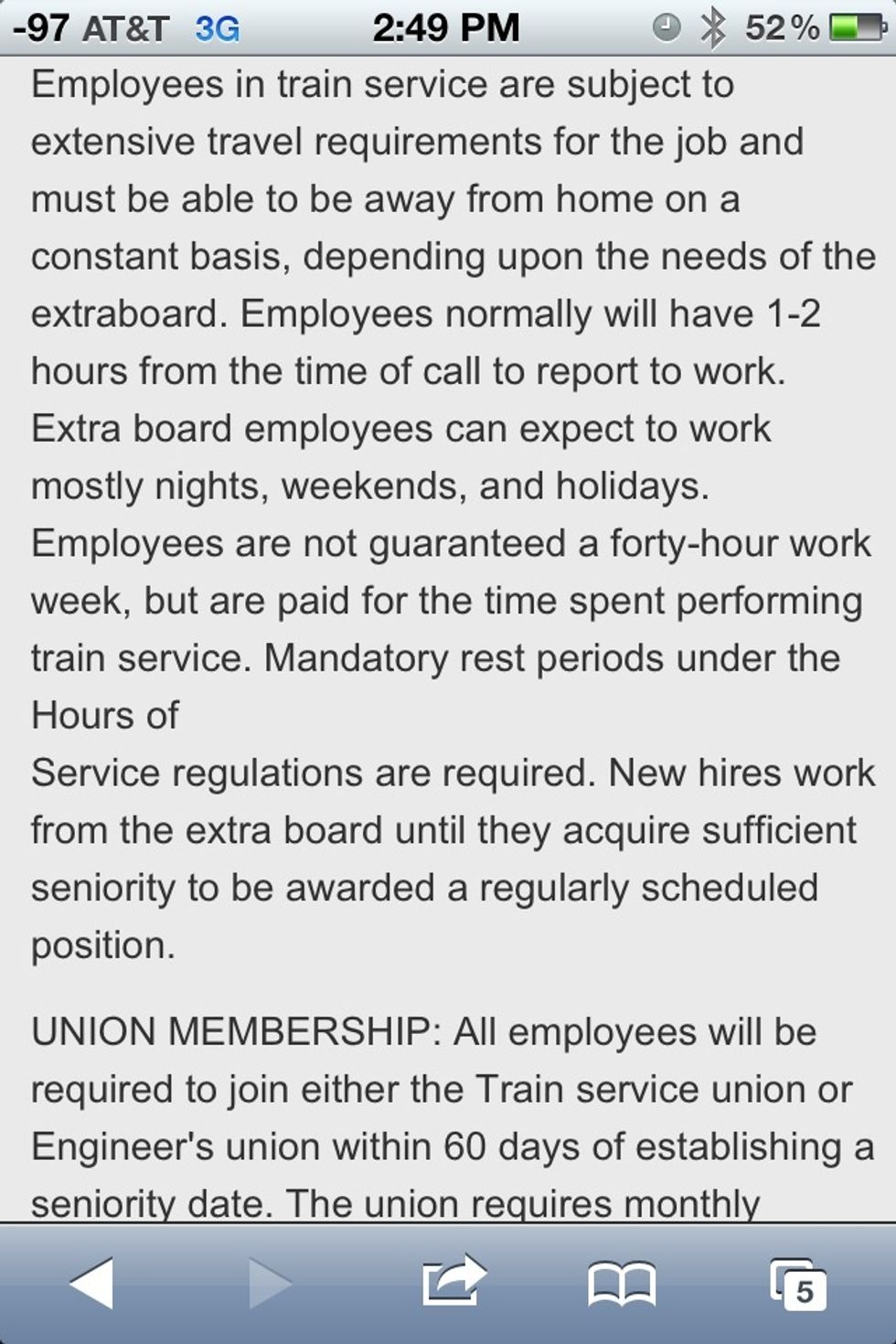 You WILL be away from home for multiple nights a week, and you will work all hours of the day/night. You will get a 1-2 hour notice to be at work, and you may not refuse the call.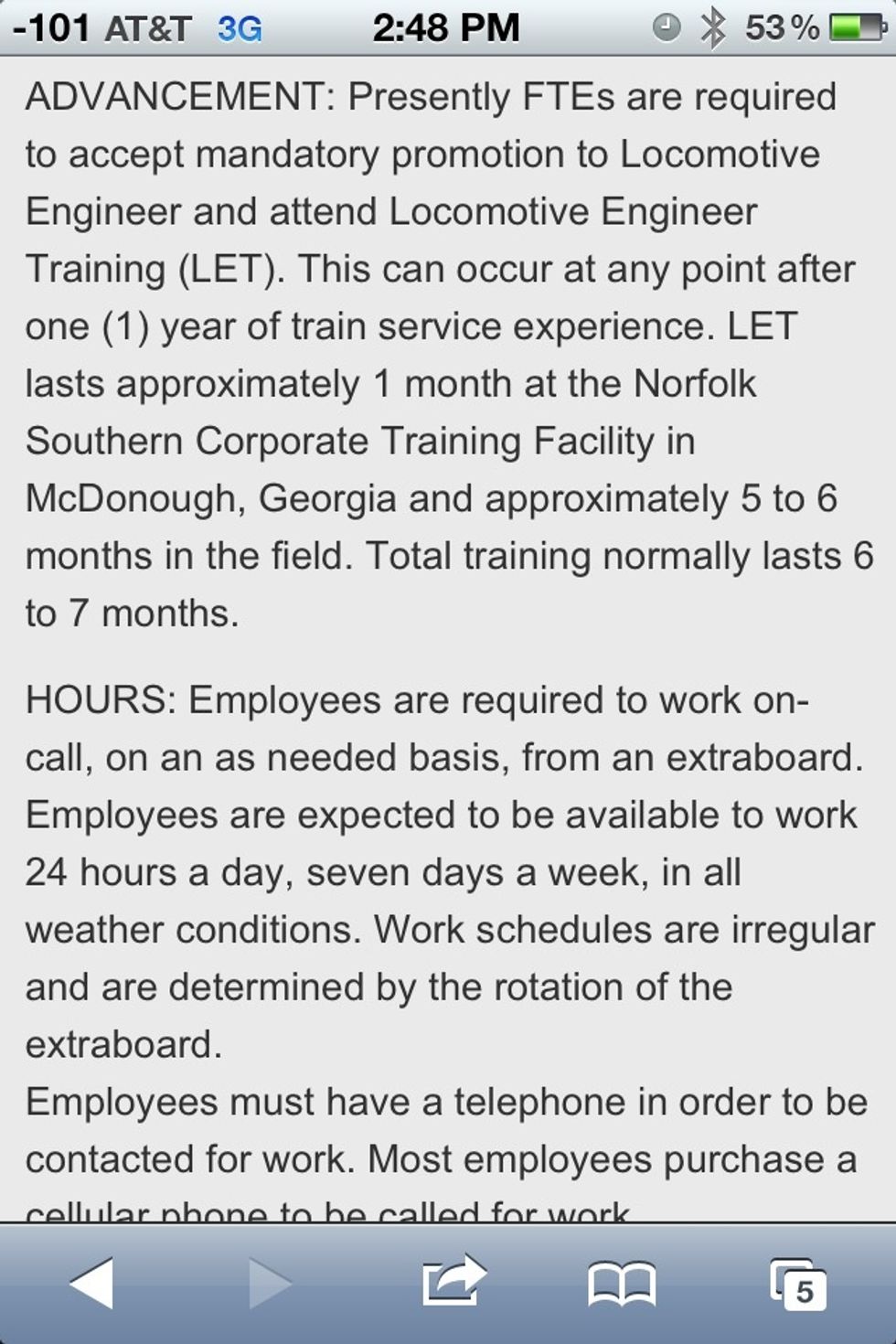 After reading through everything, you may find conditions to become an engineer. Every railroad may do this differently. One year as a conductor may land you a job as an Engineer.
The railroads these days are all about SAFETY. They are not like they used to be. We don't drink beer and play cards all day. In fact, that's a good way to start looking for another job.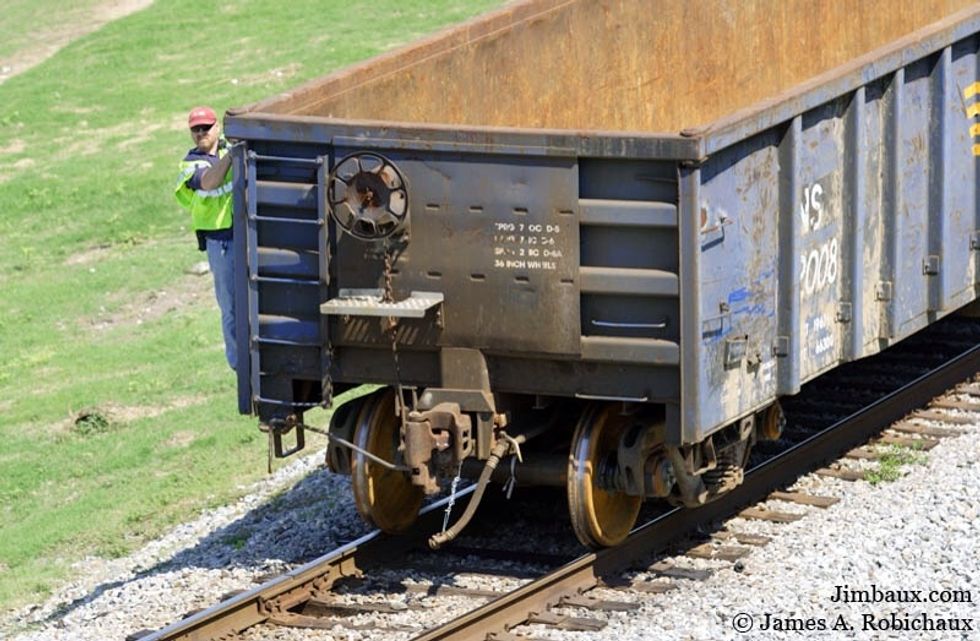 After applying and completing conductor school, you may work as a brakeman, or a Certified Conductor. Your job will be to handle cars, repair cars line of road, handle paperwork, and hazmat qualified.
During this time as a conductor, learn your job well, learn your territory, and be compliant to rules. It may be many years before becoming an Engineer as I have found out (8 years).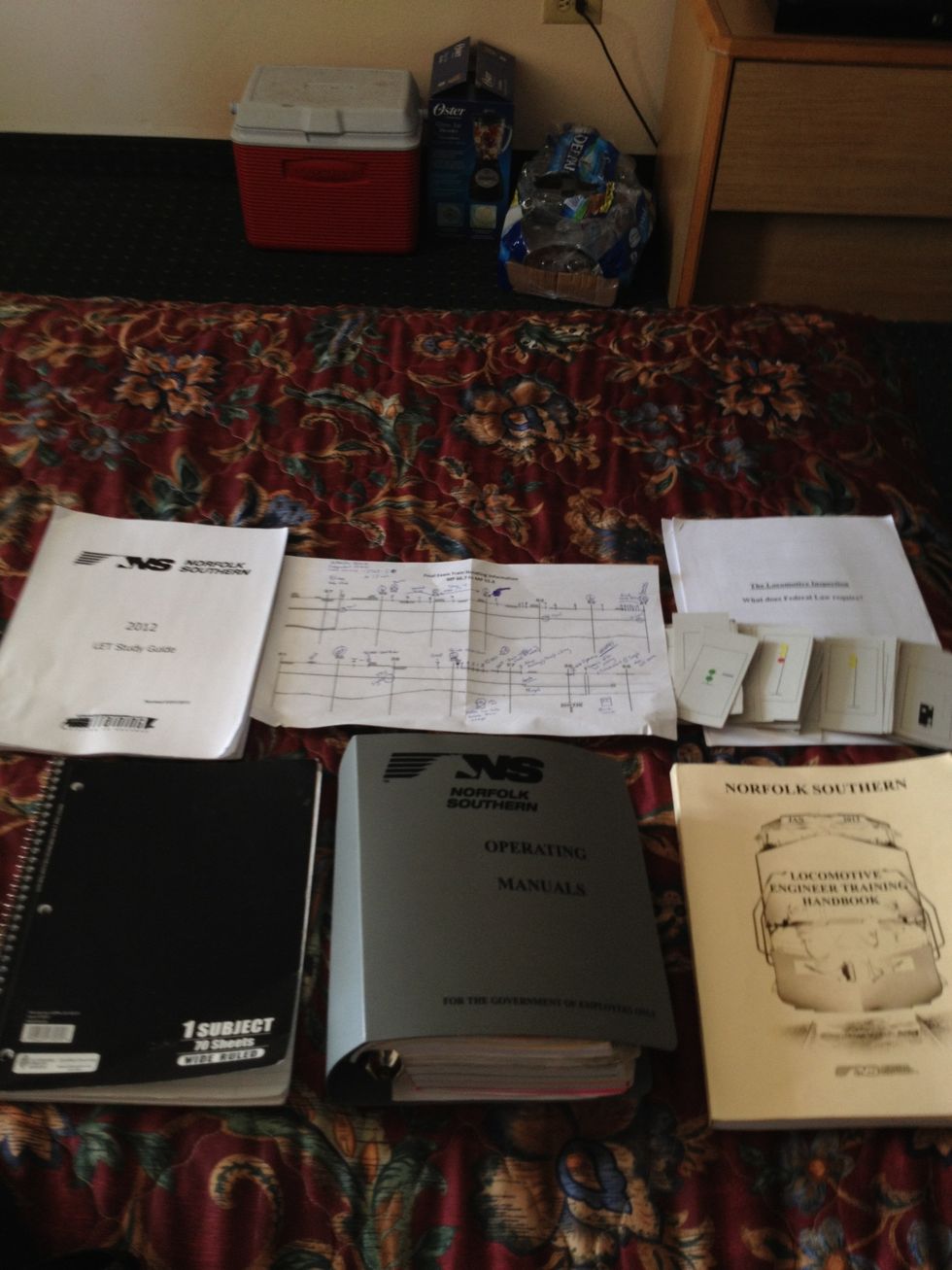 As an NS Engineer trainee, you need to pass basically five different categories with respective passing grade. Signals (100%), Mechanical (80%), Rules (80%), and Simulator (80%)...
...and your field test ride on the actual locomotive and train. This all takes approximately 1 month to complete and it is a very complex accelerated course. You just have to set your mind to it.
After Passing all of the required test, you will receive your Certified Locomotive Engineer Trainer license. You will train for about 5 months longer on your territory, learning hands on skill.
Sometimes the job can be tough or unfair, but at the end of the day, you could the the engineer to haul a train over 300 miles or a train that is nearly 18,000 tons through some of the best scenery.
Computer
High school Diploma or GED
Clean driving record
Felony free
Drug free
Accept a Lifestyle Change
Guy ?
30, Married, Father of 4 included with twin boys. Just an ordinary Guy with some extraordinary Guides. ?\n\nCheck out my Facebook page for my art side.