Welcome to evidence based exercise. Interval training burns more calories and develops cardiovascular fitness quicker than any other type of workout. You'll see why.
10
DISCLAIMER: These are intense workouts! Always consult a physician before attempting any new exercise plan. This is a guide. I am not a trainer. I am not responsible for any injury caused. Warm Up.
Interval training has been shown to 1. Increase aerobic capacity 2. Enhance long distance endurance and increase lactate thresholds 3. Increase speed 4. Burn fat for longer after a workout.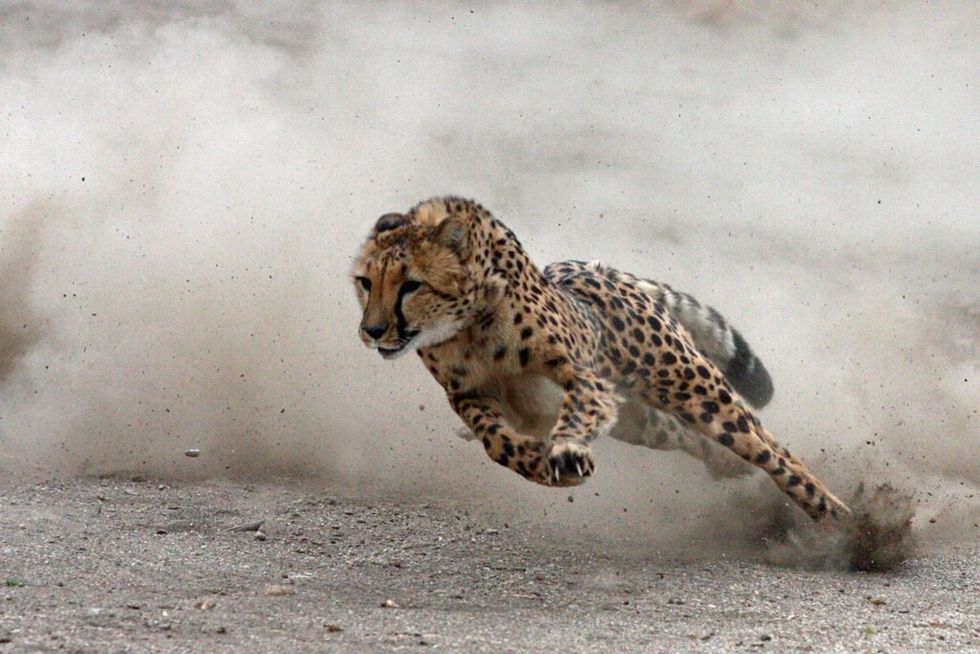 The effort % for each interval should help you gauge your speed. 100% is your maximum sprint speed. Watch your HR zones if you wish. Do not push yourself too hard too soon.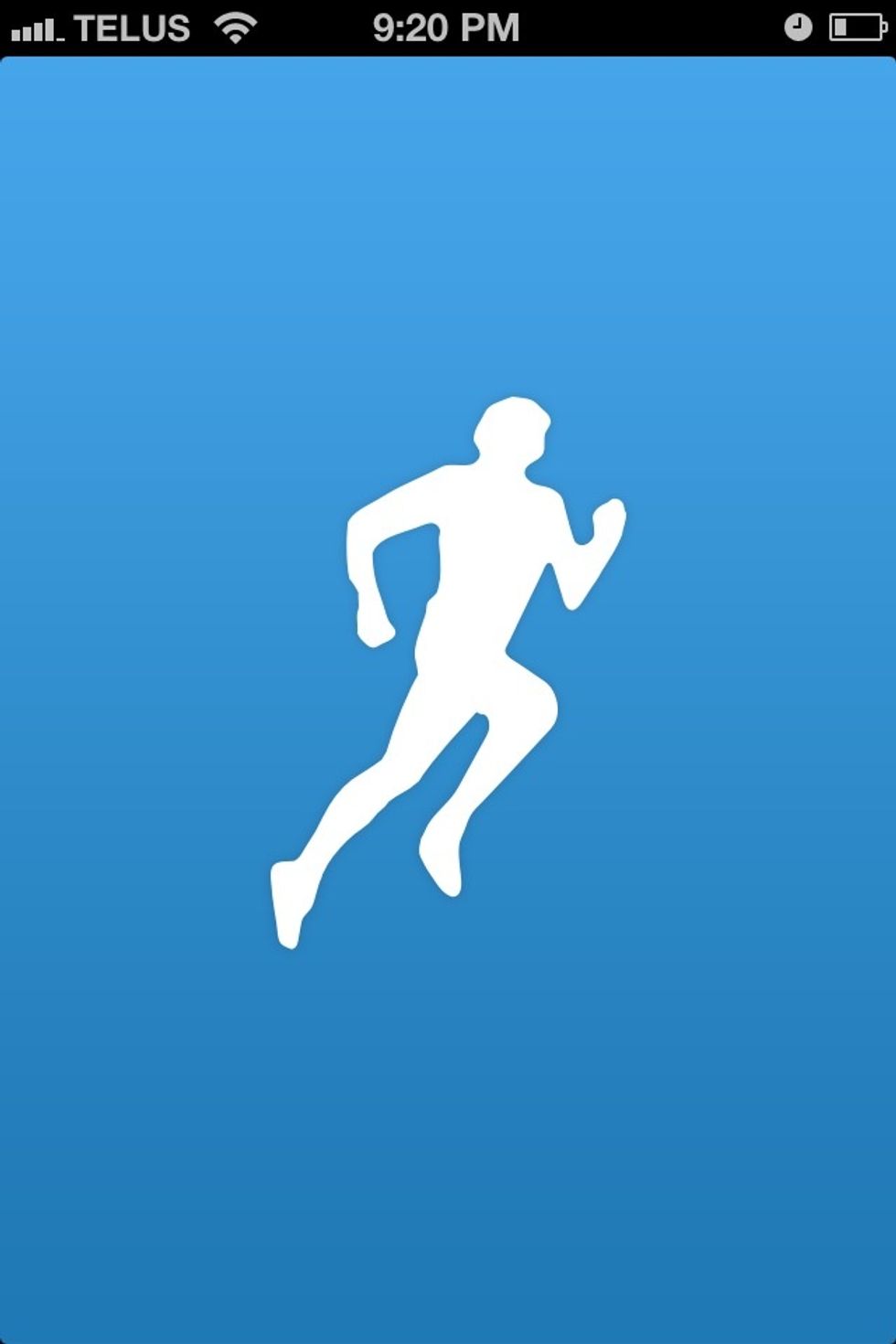 http://goo.gl/CjXIb Runkeeper is great for intervals. Programme these intervals into the app & the follow the audio cues, track your progress online, boast on social networks. Awesome.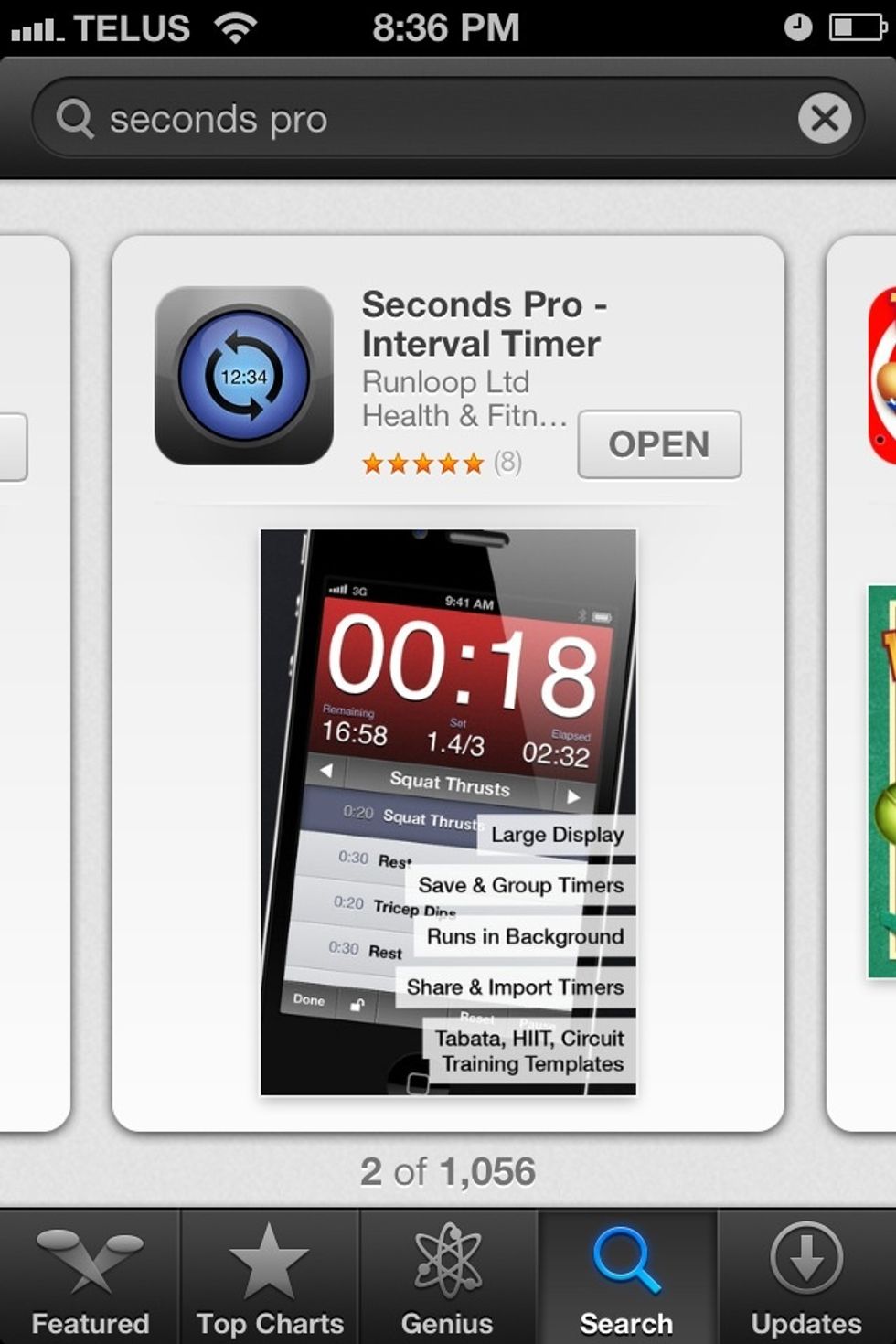 But if you download Seconds Pro http://goo.gl/P9iYB I have created all of the timers you need to run these intervals. You simply import each of them into the app. Use at your own risk!
In order for you to find it easier I have added these links to my blog http://gcholer.wordpress.com/2013/02/09/running-interval-timers/ so you can add them to your app.
ALWAYS warm up and cool down with 4-5 minutes of slow jogging. Stretch your hamstrings, hips, groin, calves, quads, and glutes (see my guide on stretching). Don't skip the stretch.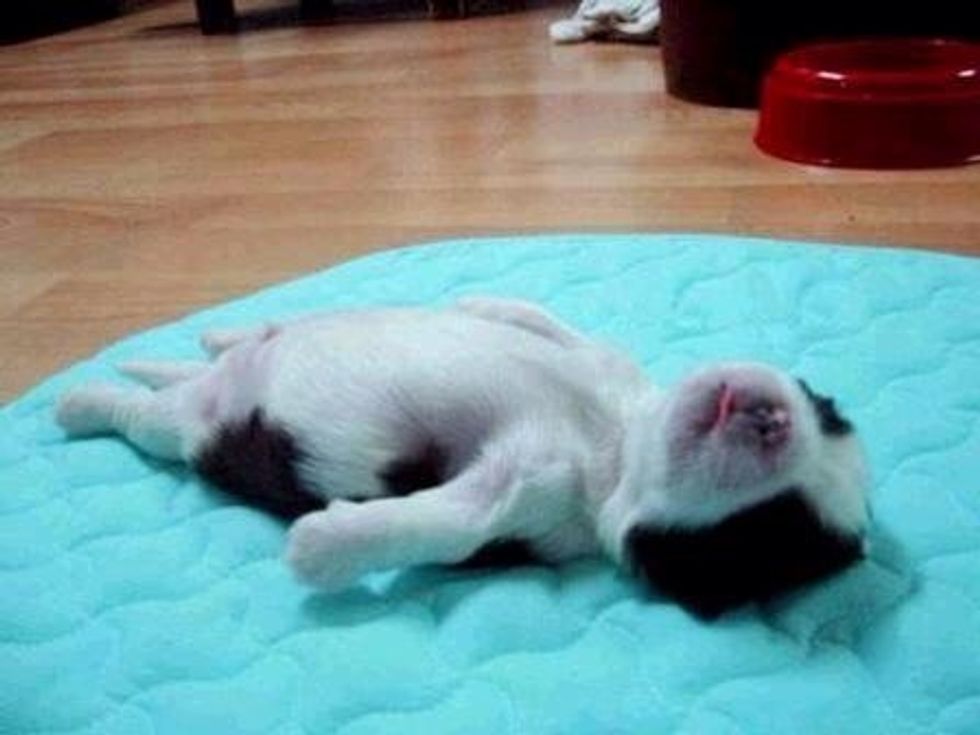 BEGINNER INTERVALS! You may be new to running altogether, or you may be new to intervals. These introductory workouts will build a cardiovascular platform for the more intense sessions.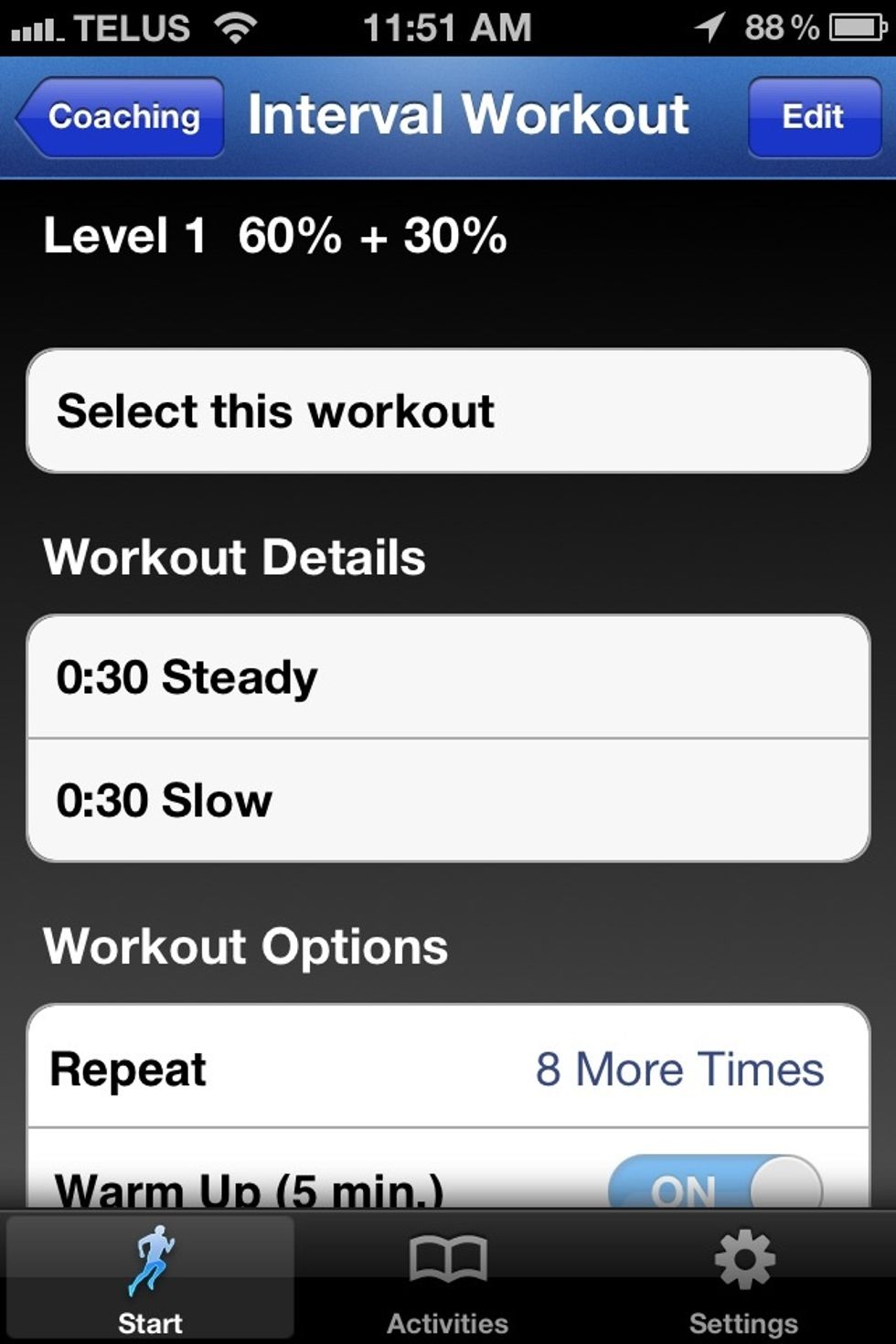 LEVEL 1. Get this workout at http://goo.gl/VXSwV Repeat 9 times total. Bonus round: 15 seconds at 80% max speed. Cool down.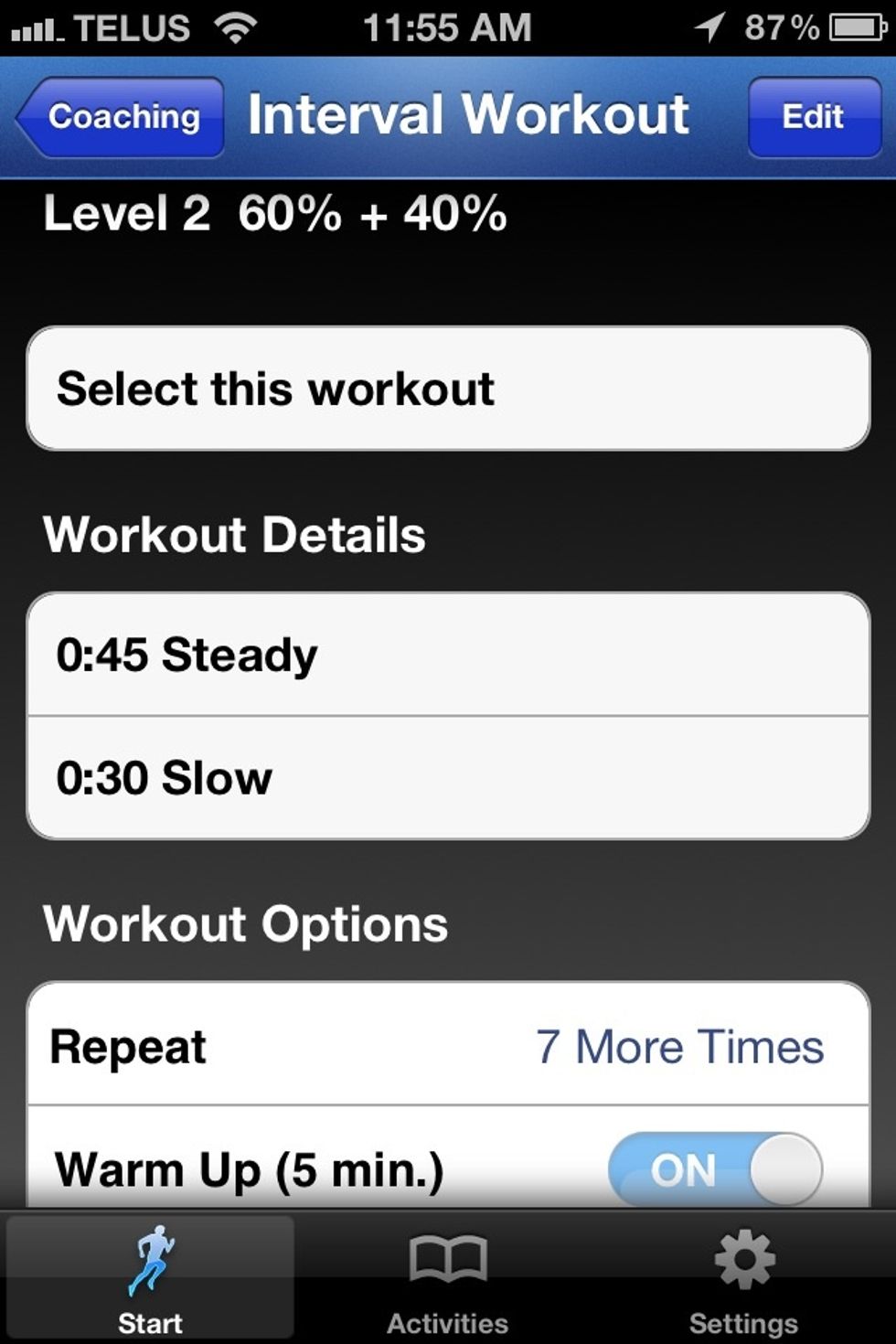 LEVEL 2: Steady = 60% then Slow = 40%. Repeat 8 times. Bonus round: run at 80% for 15 seconds then at 40% for 30 seconds - repeat twice. Cool down http://goo.gl/FlmBd if you have seconds pro.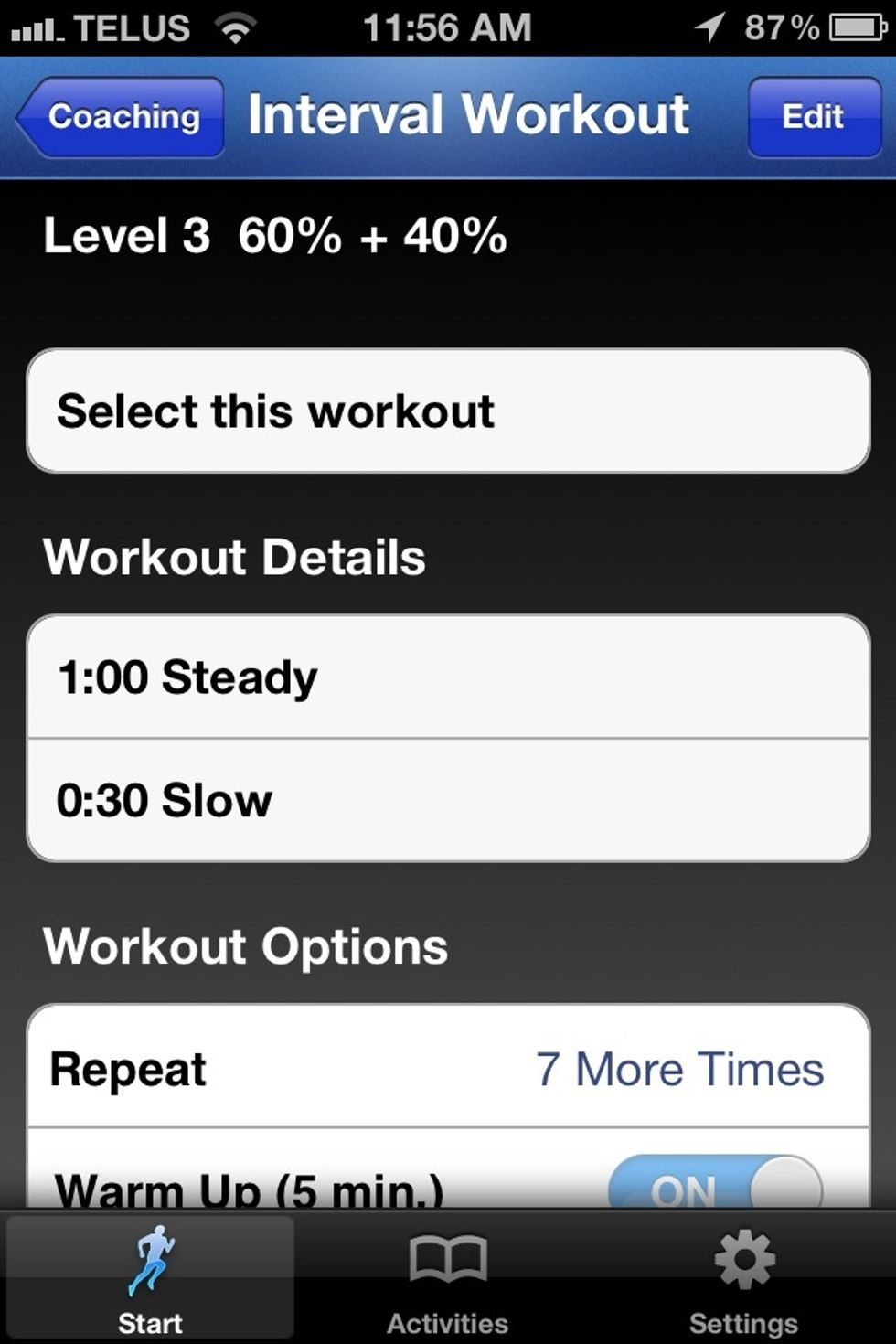 LEVEL 3: STEADY = 60% SLOW = 40% repeat X8. Bonus round: 1 Minute @ 70%. Cool down and take a shower. Seriously. Seconds pro link http://goo.gl/Z9fKz.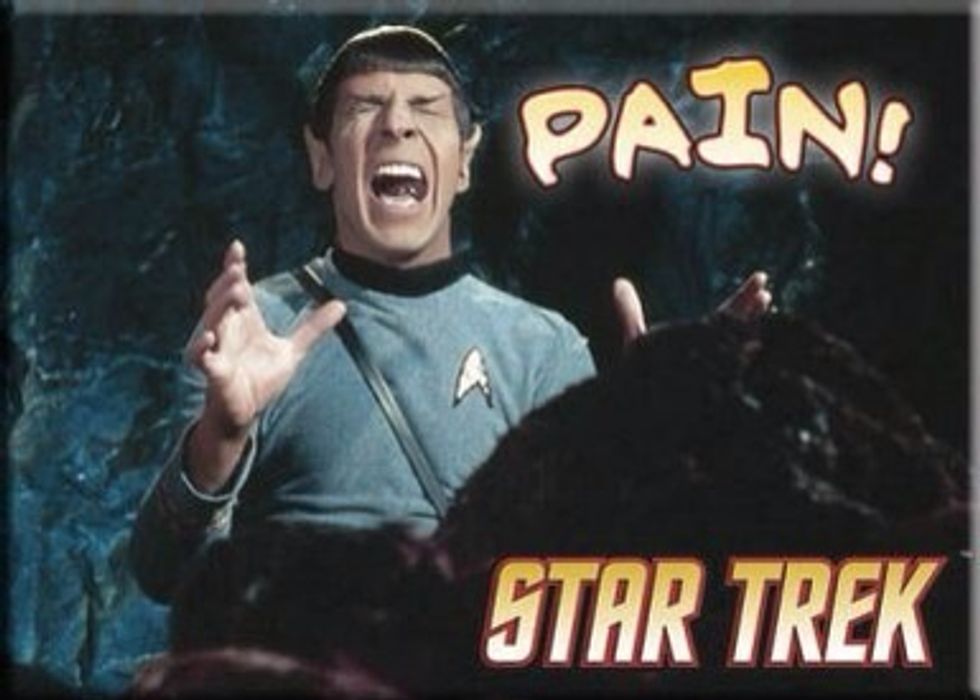 INTERMEDIATE INTERVALS. You asked for it. You'll push yourself a little here, you will be uncomfortable, but that recovery section is just around the next corner.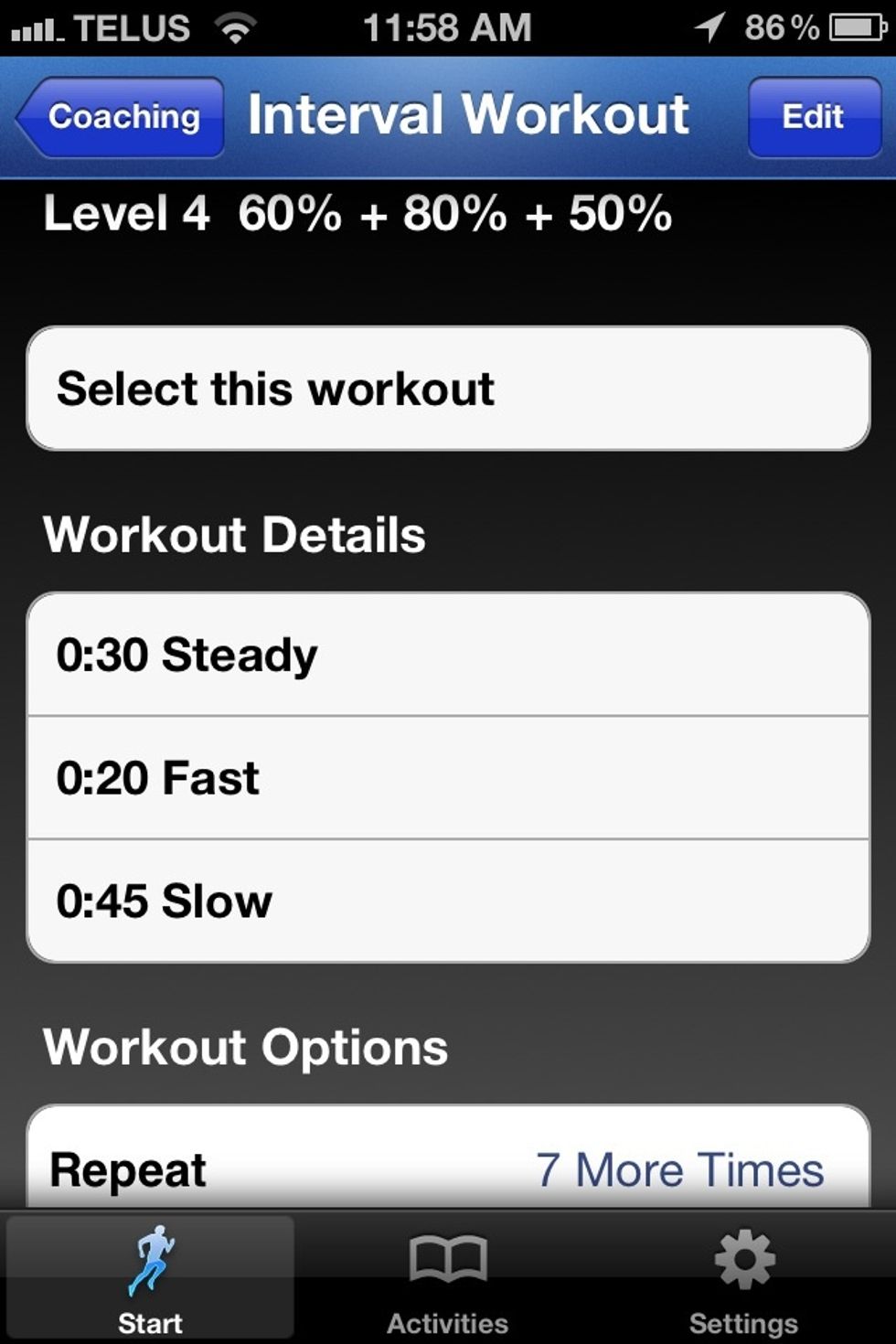 LEVEL 4: Run for 30s @ 60% THEN blast it for 20s @ 80% effort. THEN slow down for 45s @ 50% Repeat the entire sequence 8 times. Get this workout for Seconds Pro http://goo.gl/WhKoL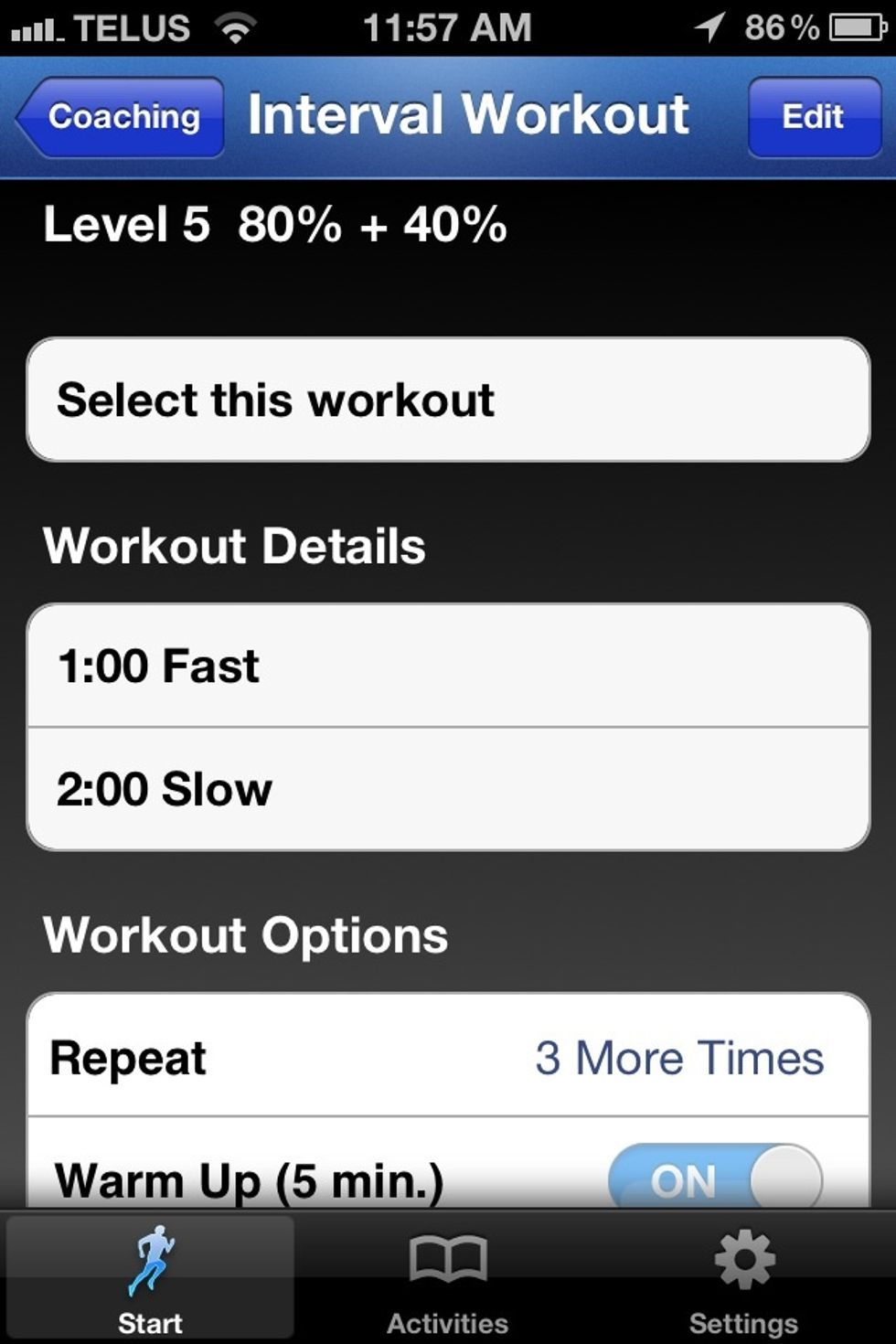 LEVEL 5. 1 long minute at 80% of your maximum speed. THEN enjoy 2 blissful minutes at 40% (easy jogging pace). 2 minutes... I'm too good to you. If you have Seconds pro use http://goo.gl/OTH0O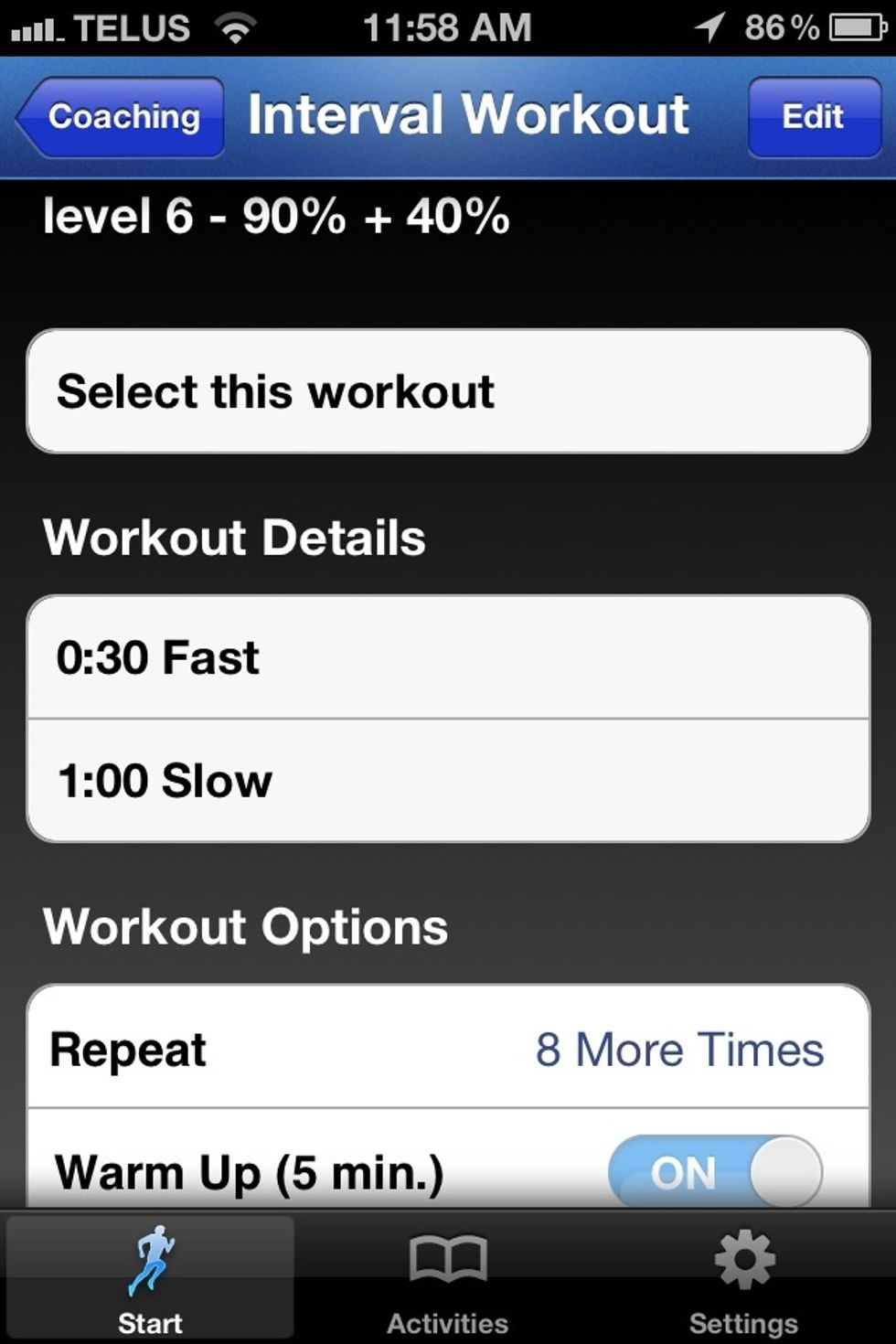 LEVEL 6. Go for 30s at 90% (just below your maximum sprint) THEN enjoy 1 min @ 40%. It's easy, but you're doing it 9 times. http://goo.gl/Eb6HP to download it to Seconds pro.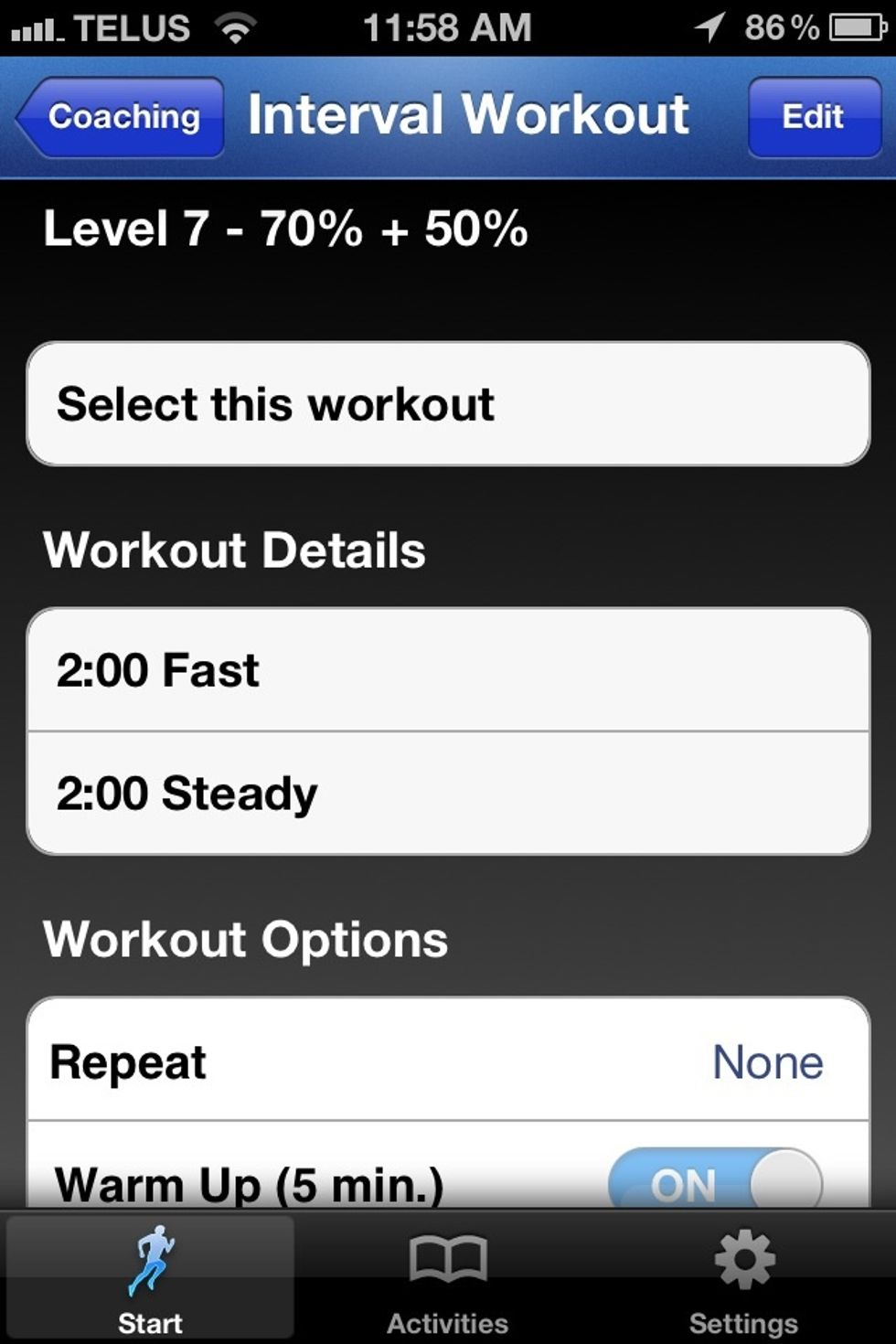 LEVEL 7. Still with us? Good! Spend 2 minutes @70% THEN 2 minutes @ 50%. Repeat the whole thing 3 times. Yes, that's what 2 minutes really feel like. http://goo.gl/JLLoz to import into Seconds Pro.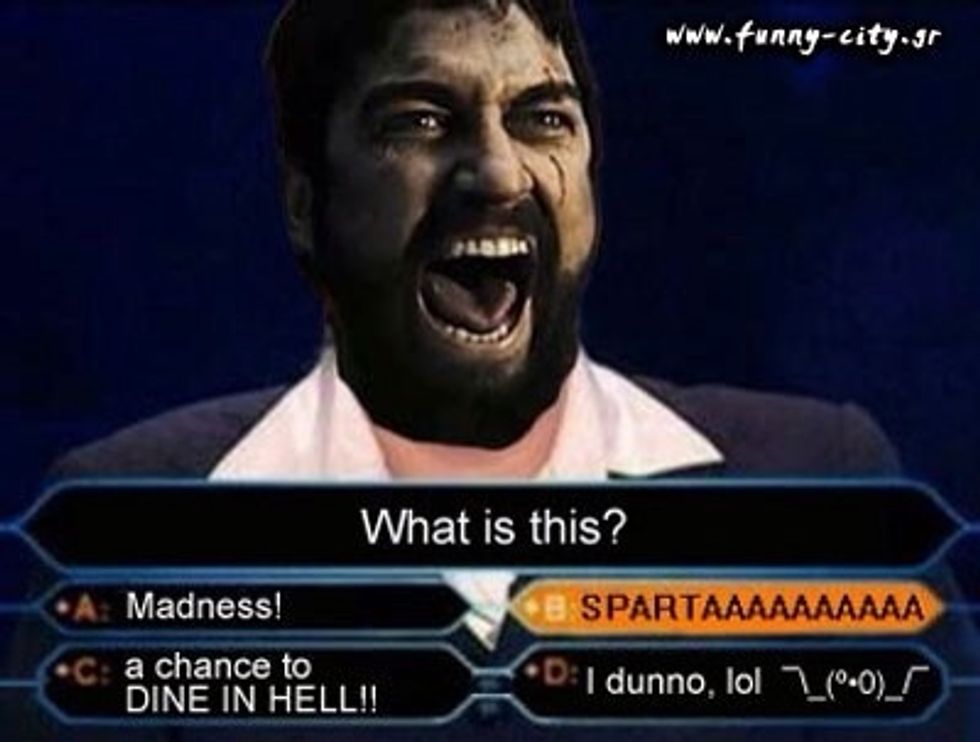 Advanced Intervals. This is Sparta.
LEVEL 8. 1 minute @ 90% then 1 minute at 50%. X 6. You WILL be uncomfortable, you WILL slow down, some of you may cry. Get those endorphins. http://goo.gl/uLeNV to import into seconds pro.

Beta-endorphins: The body's natural opiates. These morphine-like proteins act like painkillers when you exercise intensively. It's a natural high, the smile on your face after the workout.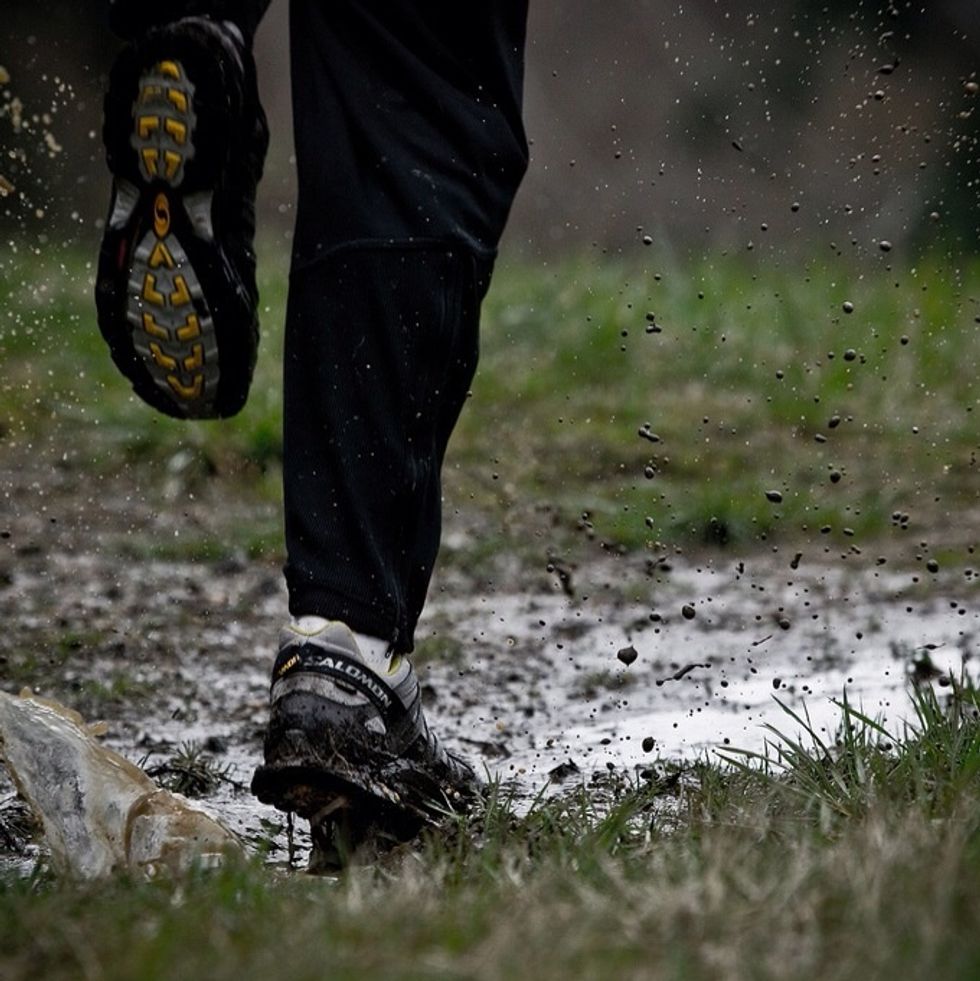 Fartlek Cross country series. 30 Intervals ranging 15s to 1 min, of randomised speeds and varied terrains. Create unpredictable conditions. Make this a plateau breaker. Make your own timer for this.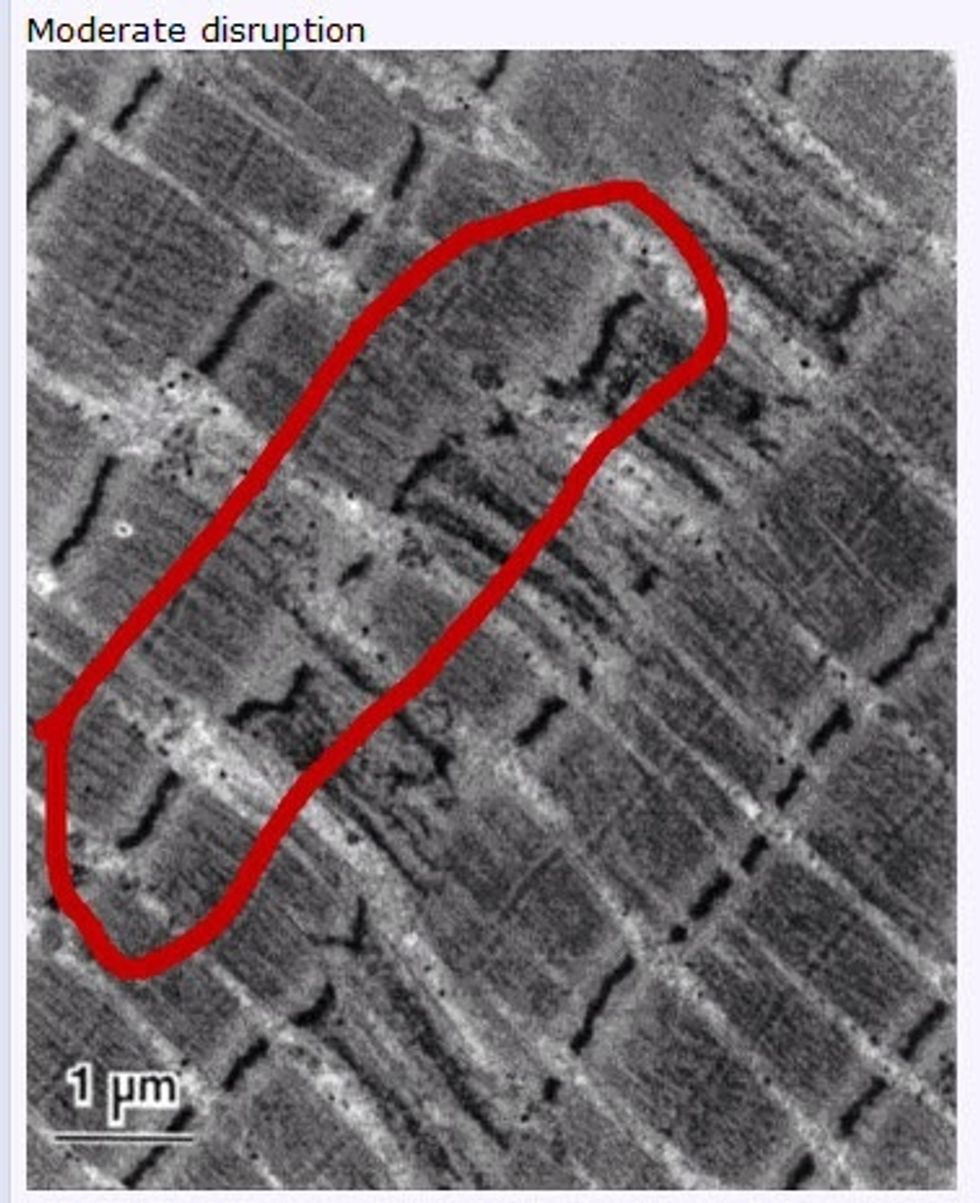 TIP: If your legs are sore, wait a day and let your muscles repair. On a cellular level, you'll build more speed and strength by resting a day than destroying more fibres two days in a row.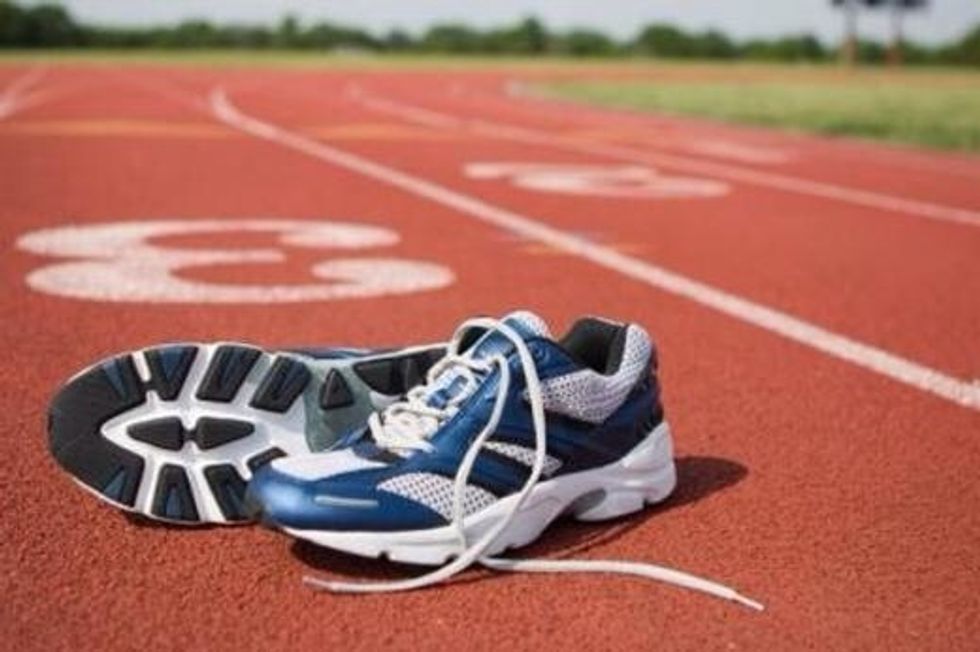 200 METRE MULCHER: On a comfortable surface such as grass, or a running track SPRINT 200m at full speed (100%). Walk back to the start, turn and repeat X8 total. It IS possible. Cool down and stretch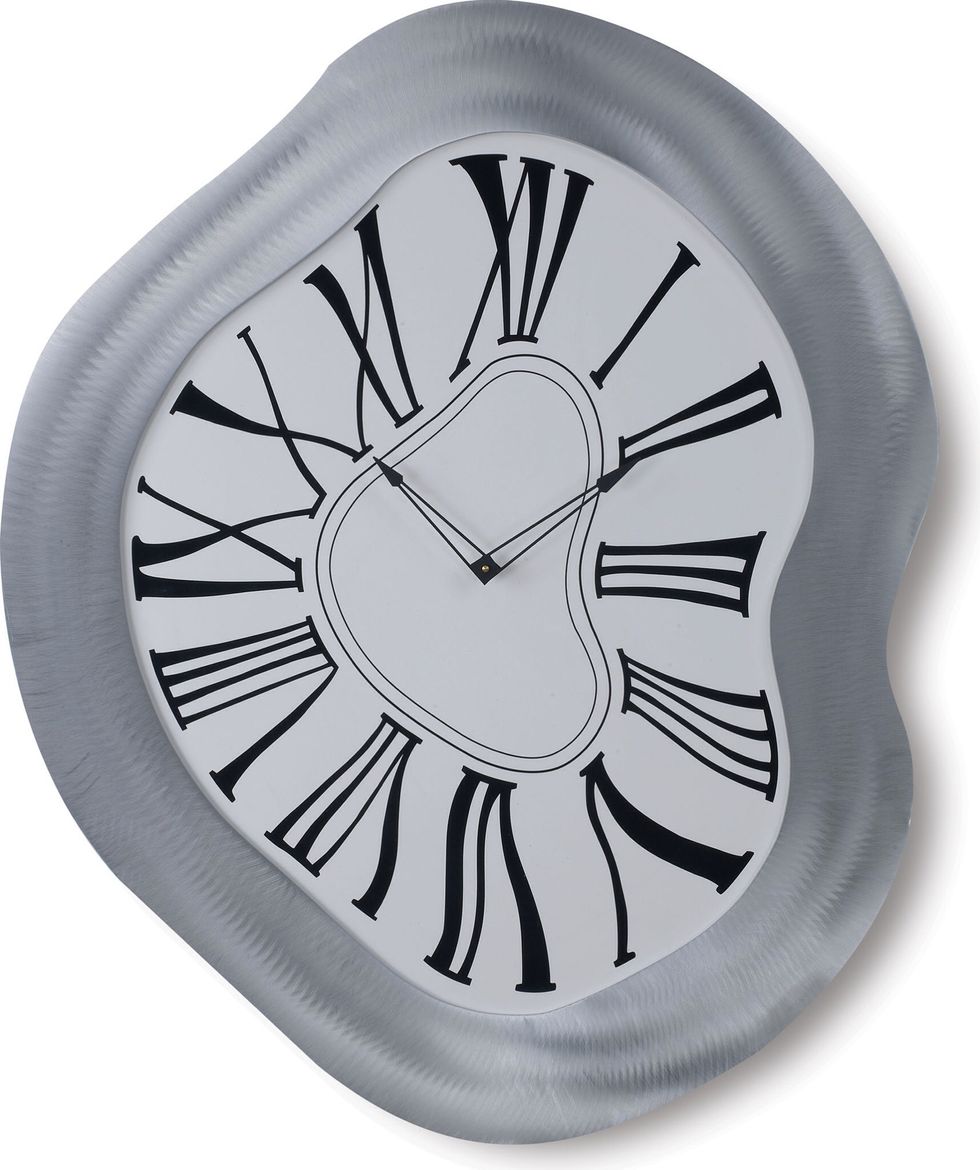 Time has never gone by so slowly, or passed so quickly, than when you are doing intervals. You'll know what I mean.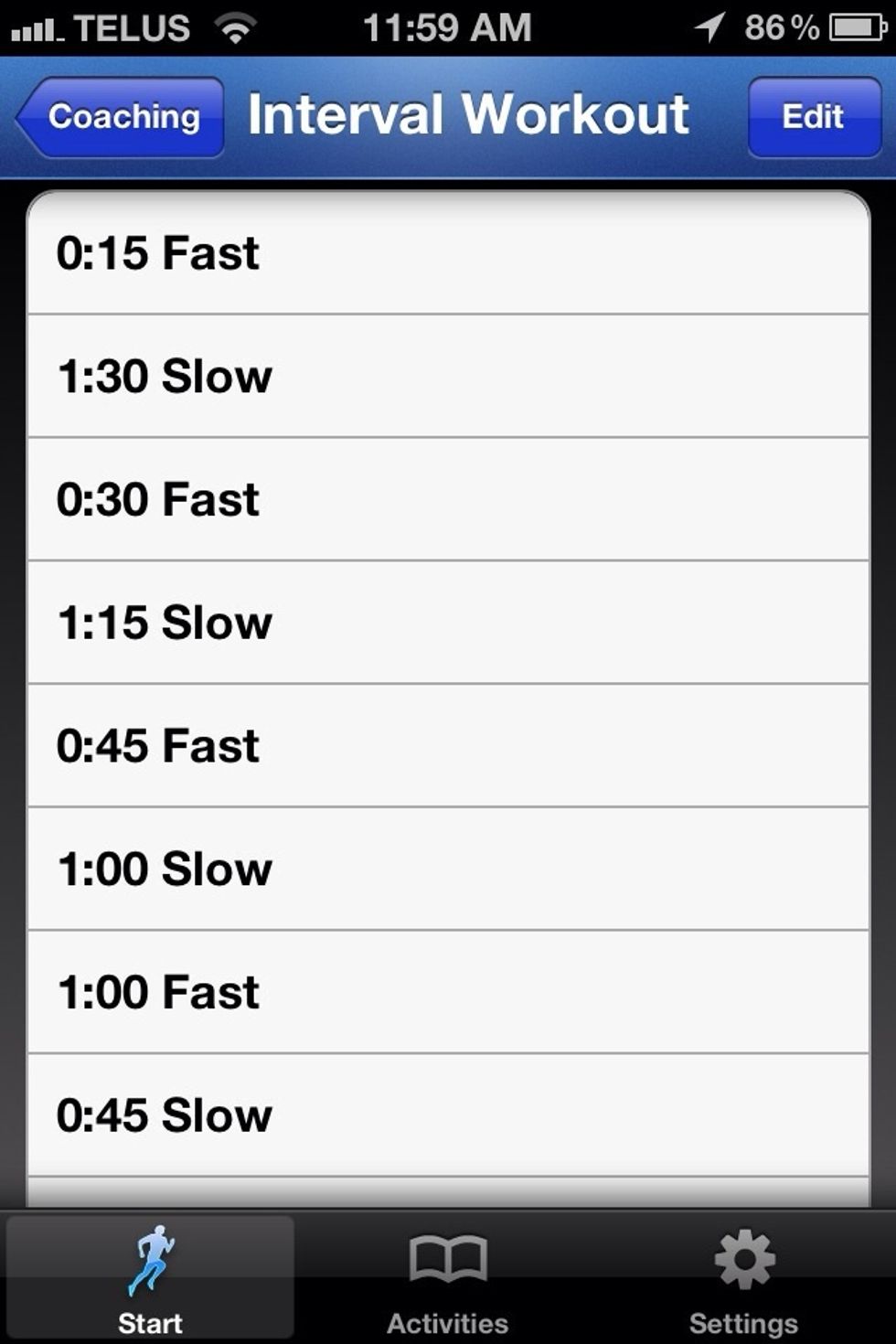 TEMPLE OF DOOM pyramid. Start on 15 seconds fast (80-90%) and 1:30 Slow. With each repetition +15s to the fast and -15 seconds from the slow, and then back again. Here's the timer http://goo.gl/dKrlf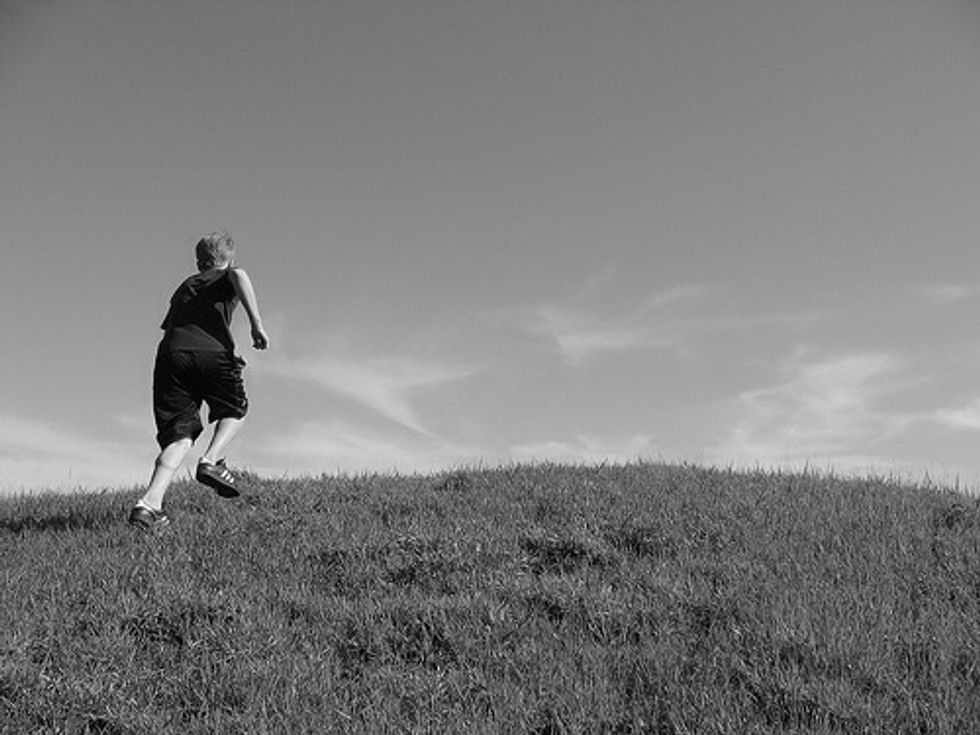 Hill Climbs. Get a stopwatch or timer. Find a hill, incline or long flight of stairs. Run up as fast as possible for 1 minute. Jog down slowly Repeat x 8 then stretch.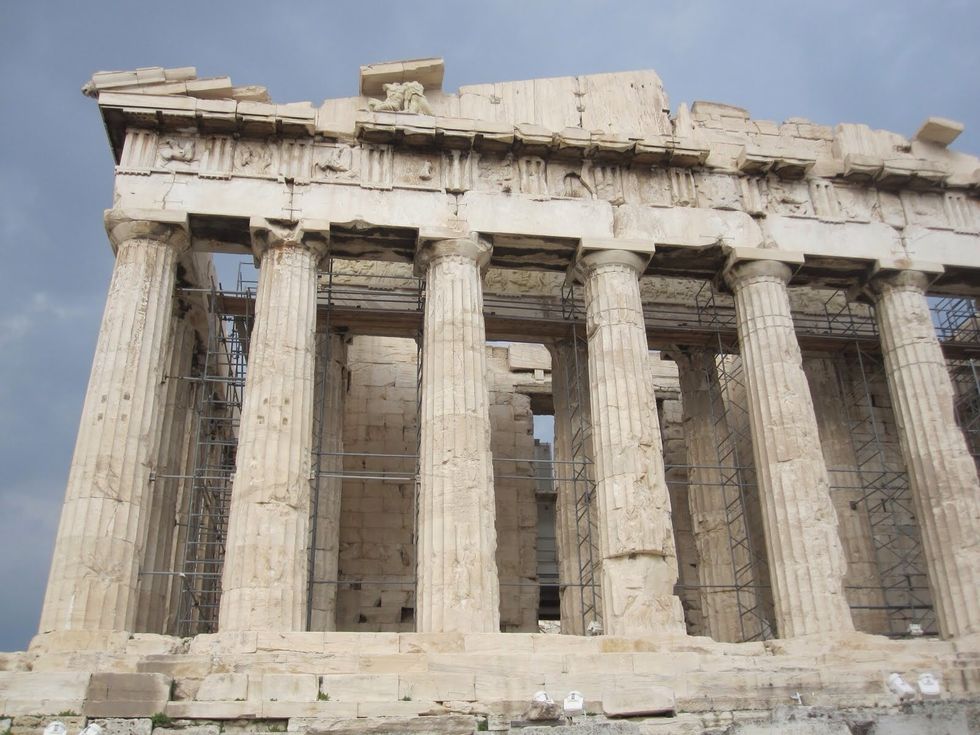 WELL there you have it. You're legs are probably like the pillars of Acropolis by now. Now do us a favour, put your phone down and have a shower, you've earned it. Check out my other guides. Cheers!
2.0 Running shoes
1.0 Runkeeper app or similar
1.0 Timer or stopwatch
Glenn Hole
Welshman living in Canada. Fitness, food, photography. Please come back and comment if you use one of my guides! Instagram @Glennchole