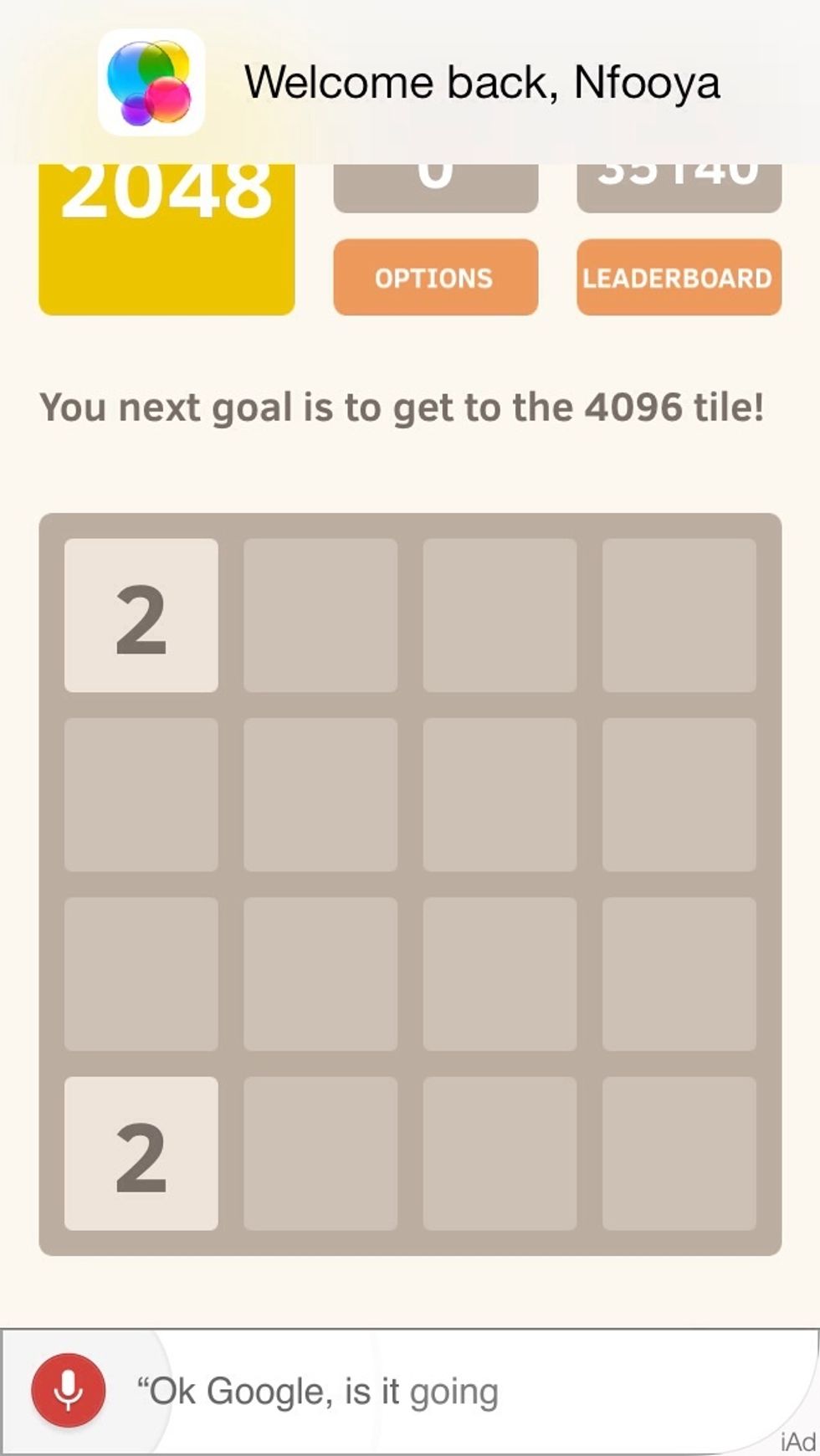 Immediately swipe down. You want to build up your digits in the bottom row. Remember: The first rule of 2048 is don't swipe up. (Unless you have no choice)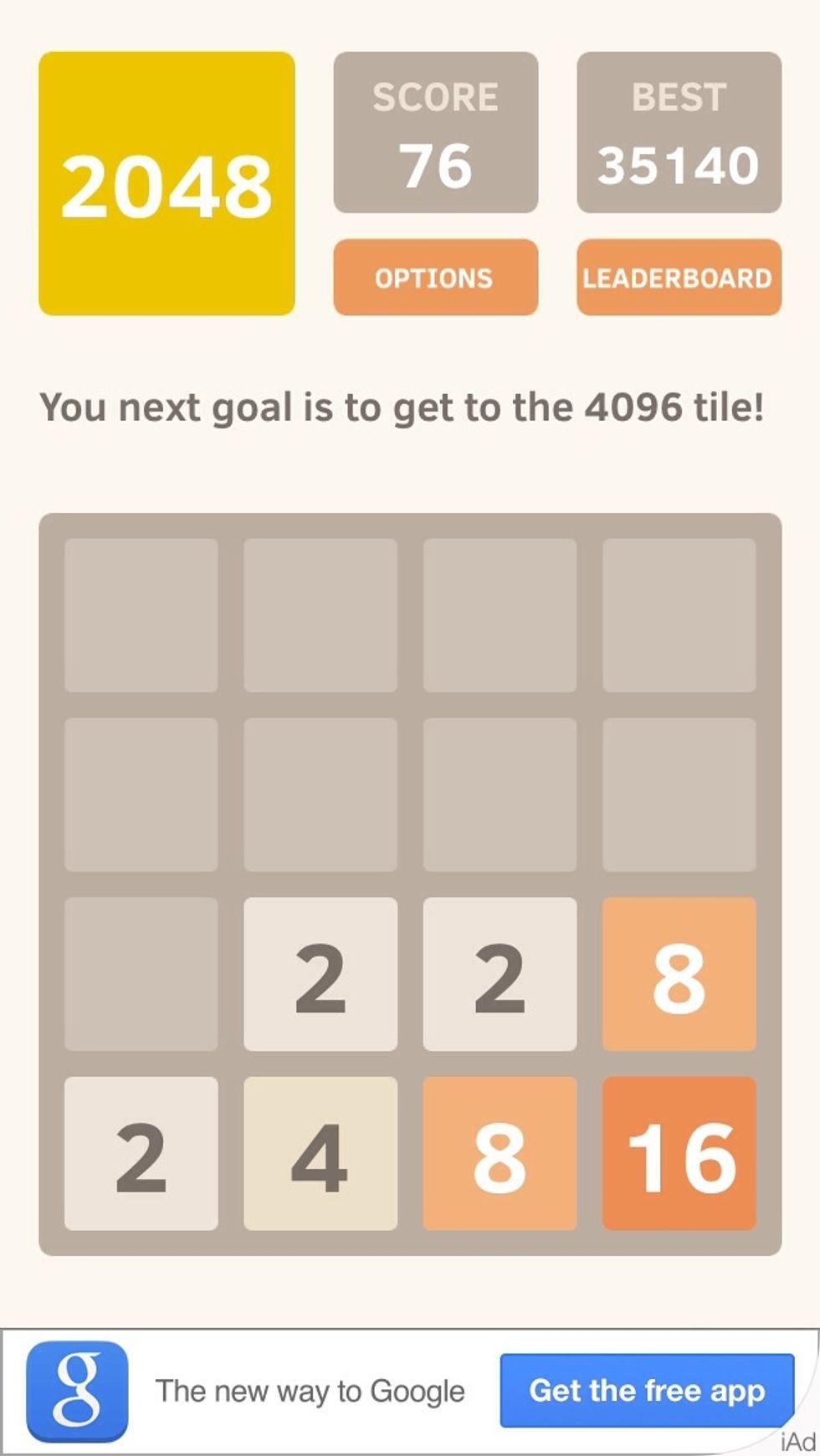 Keep your largest number in the bottom right corner. Your goal is to have a 4 consecutive numbers in the bottom row, like so.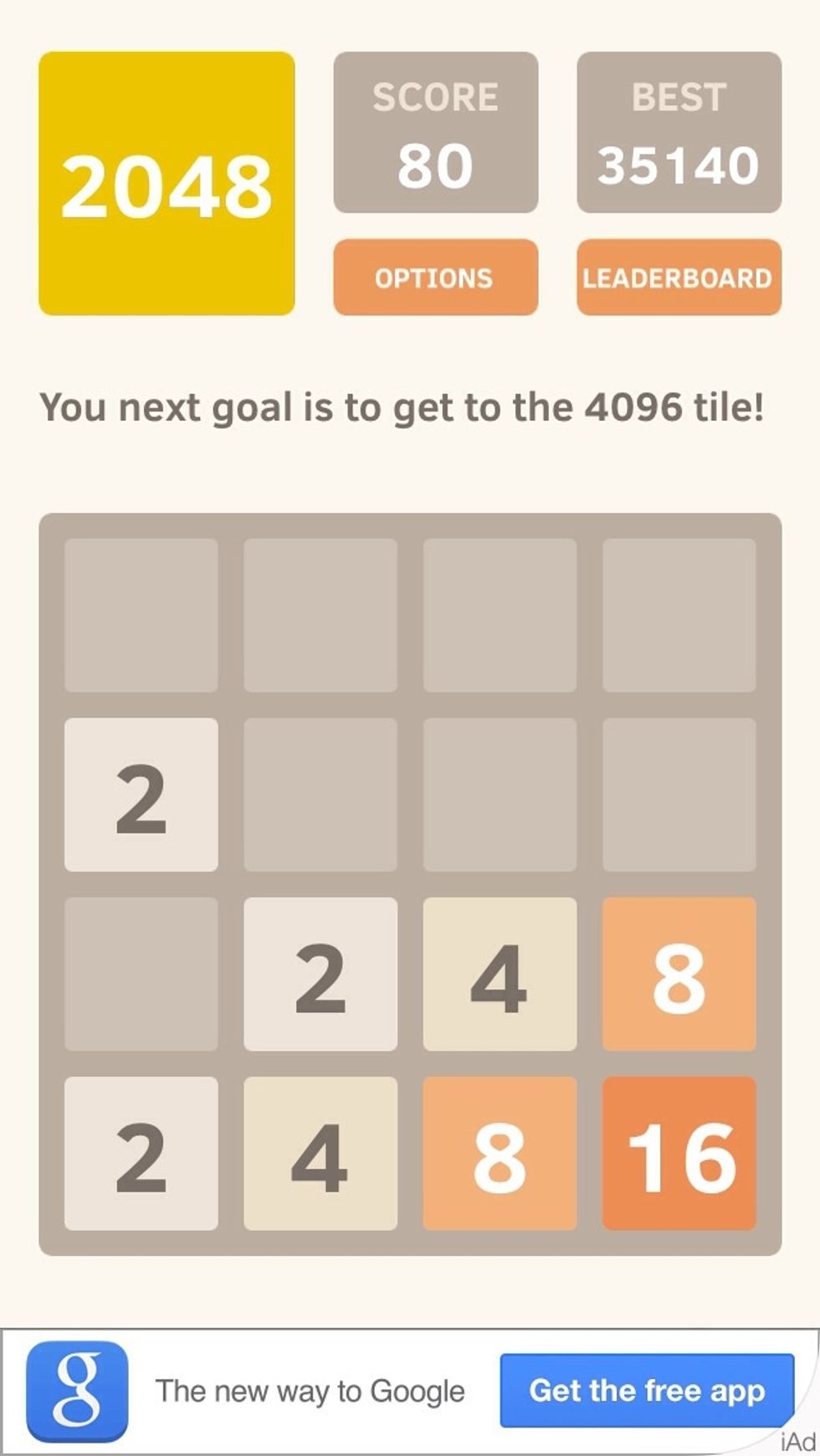 Wait for it....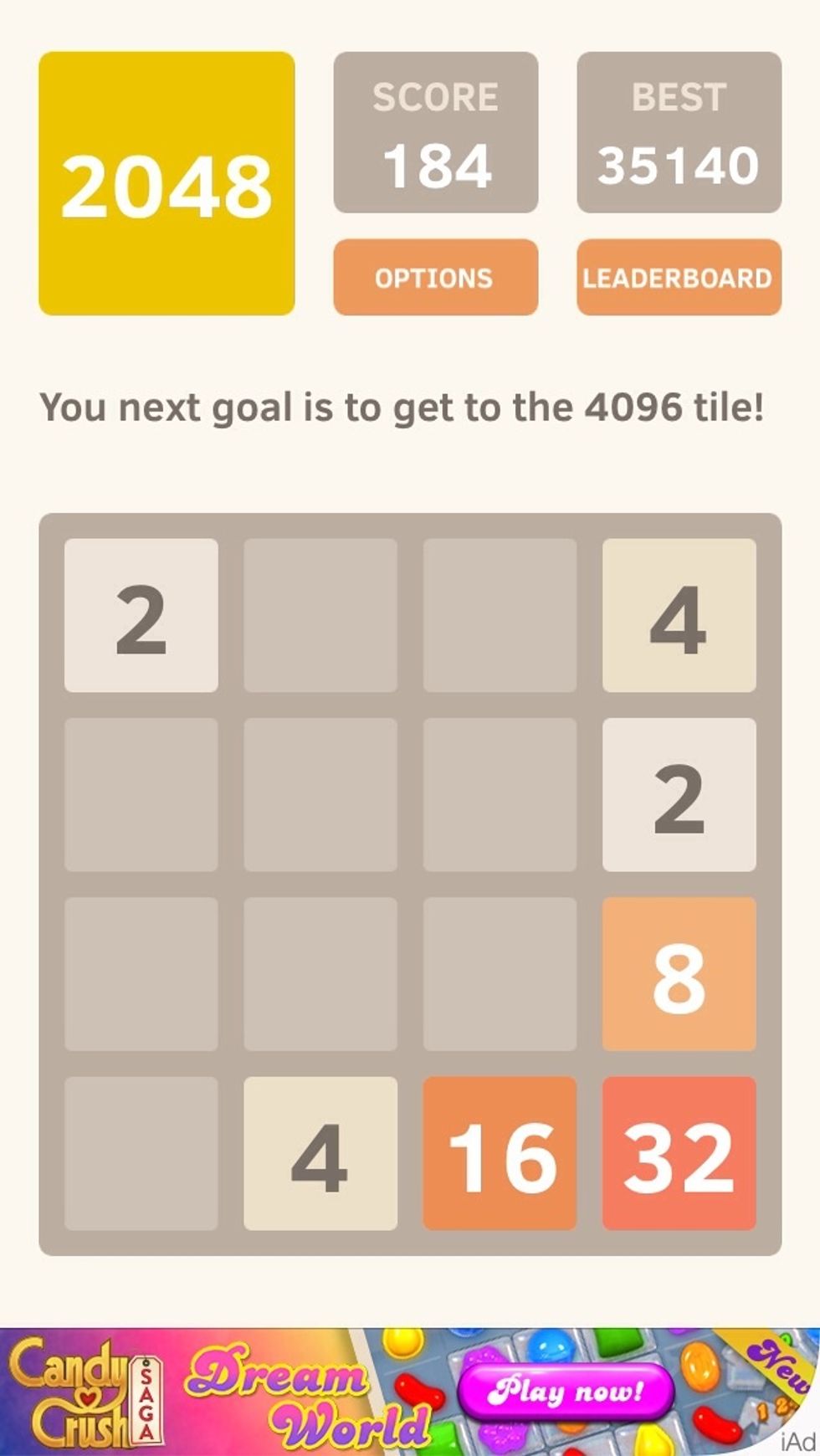 And in four swipes, you doubled that big digit as well as your score! Keep building it up--it's that easy!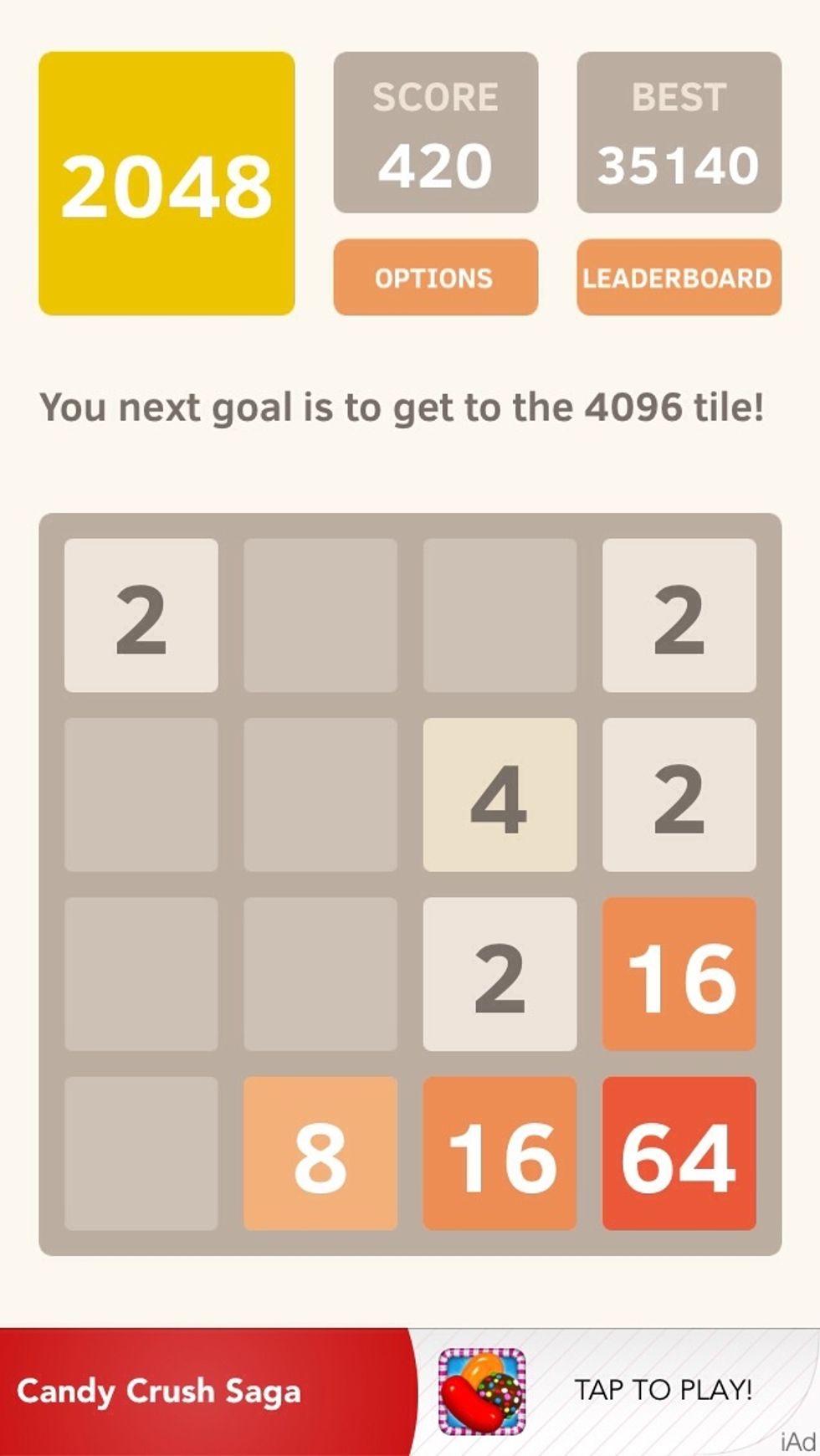 Dont be tempted by those two 16's! Always concentrate on filling up the gaps in the bottom row first. (In this case, bring down the 2 in the upper left corner)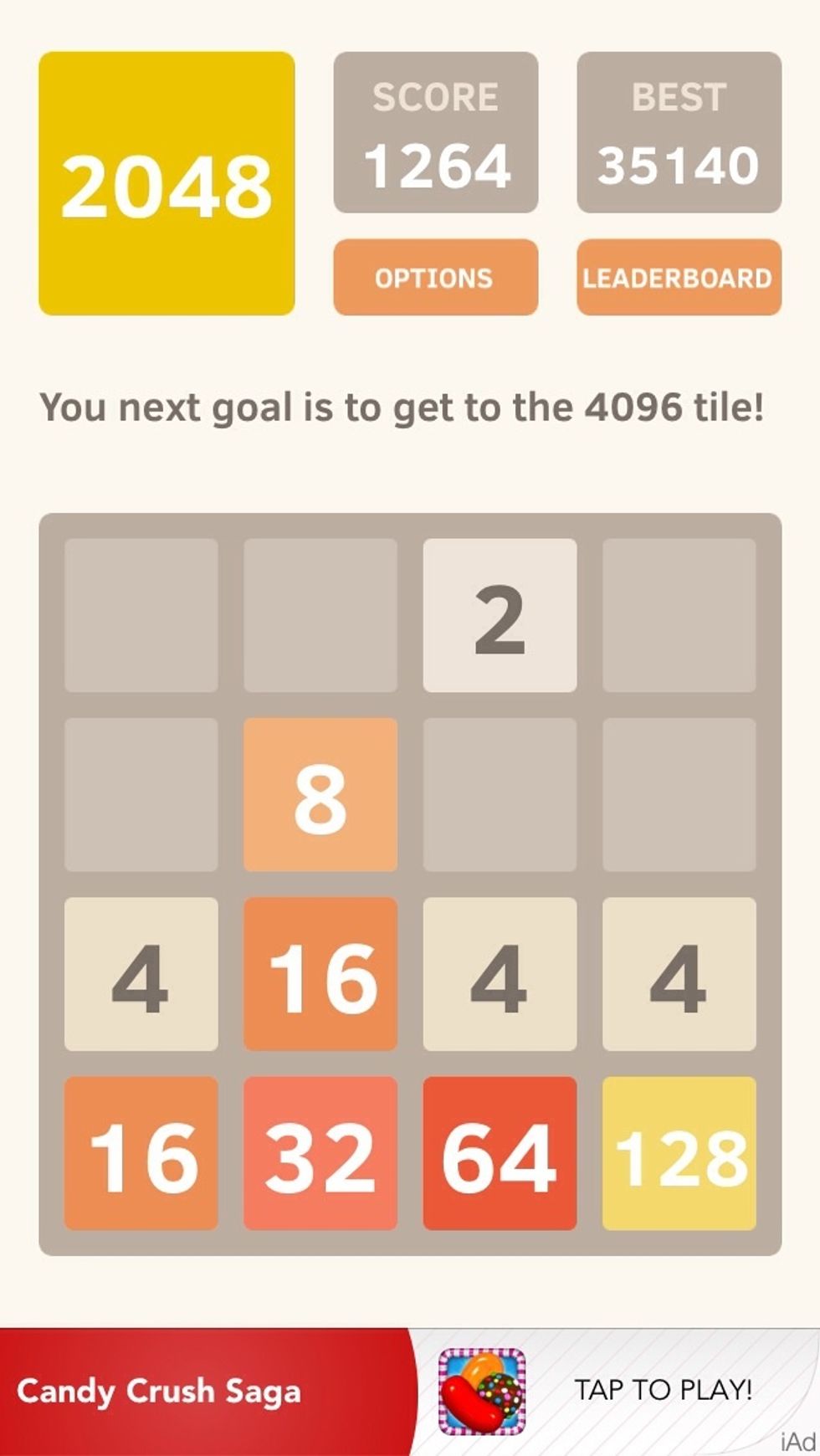 See how bringing down that 2 allowed me to build this beautiful row of consecutive numbers! All i need to do is build a 16 above my current 16 and combine them.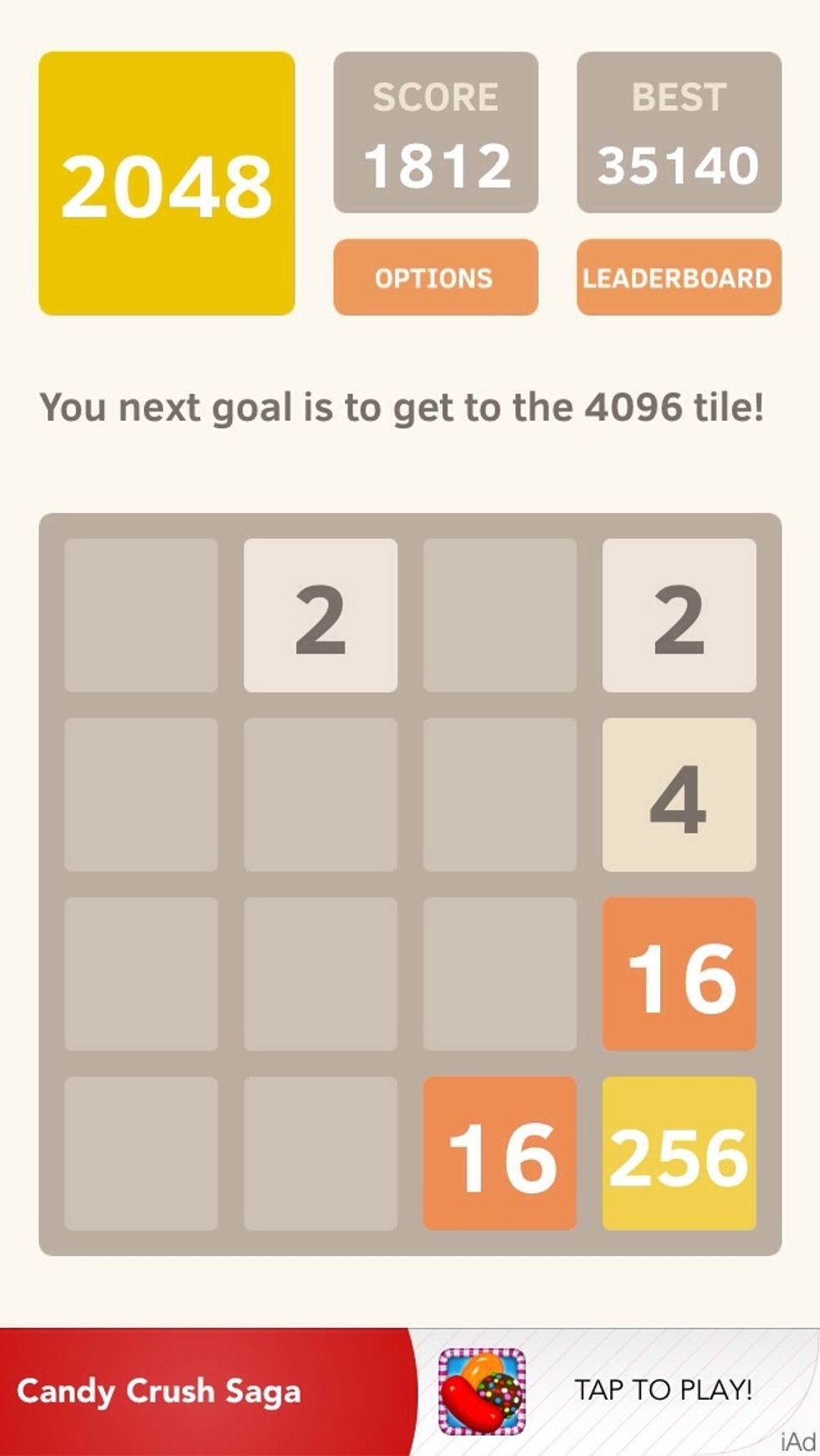 Now concentrate: you must fill in those two gaps in the bottom row without removing the 256 from its corner.
I usually swipe around to combine a few random numbers at the top of the grid. This makes new digits appear. Hopefully these will let me fill in the bottom row's gaps! In this case, it worked.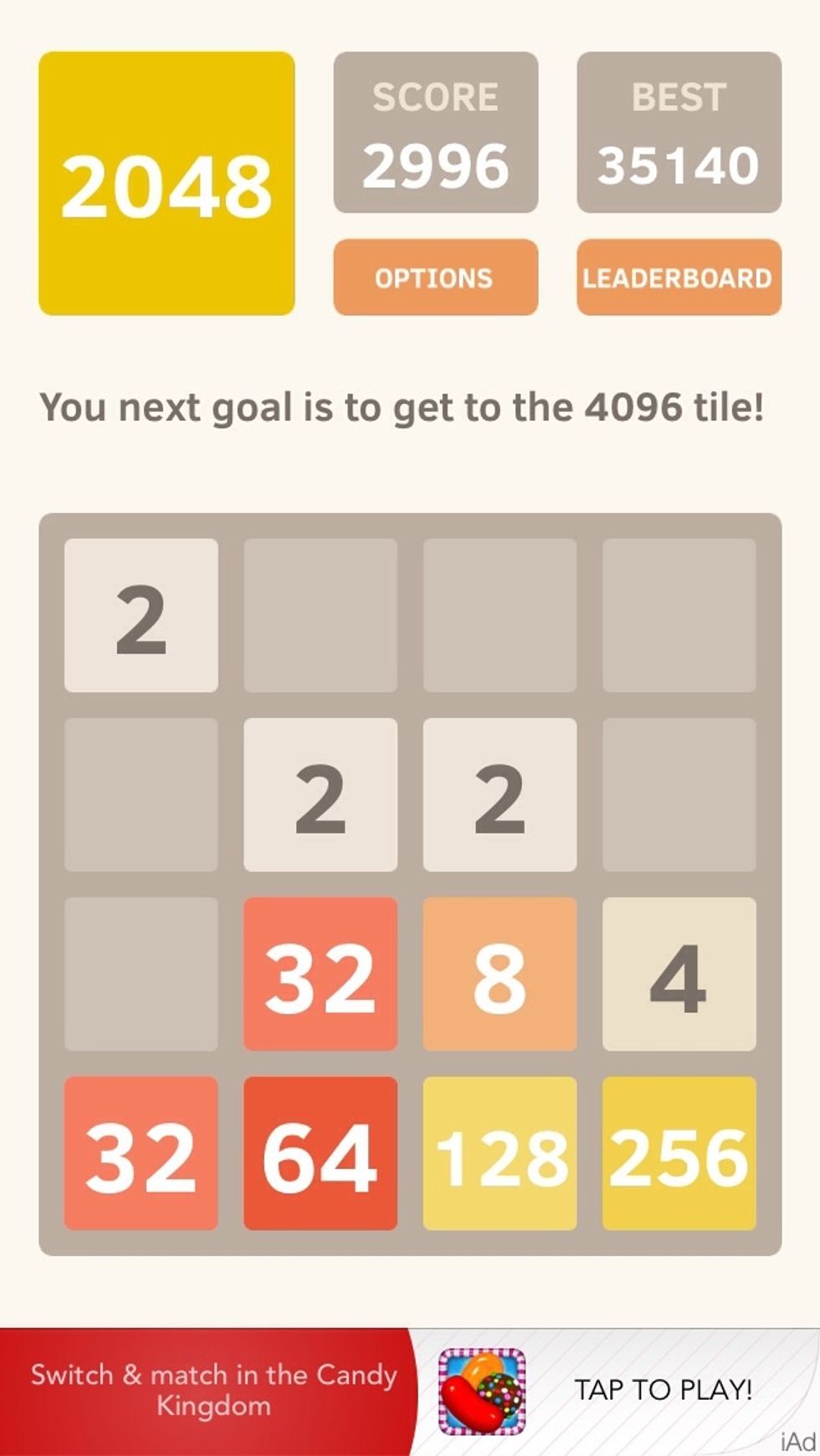 Just build up that big digit.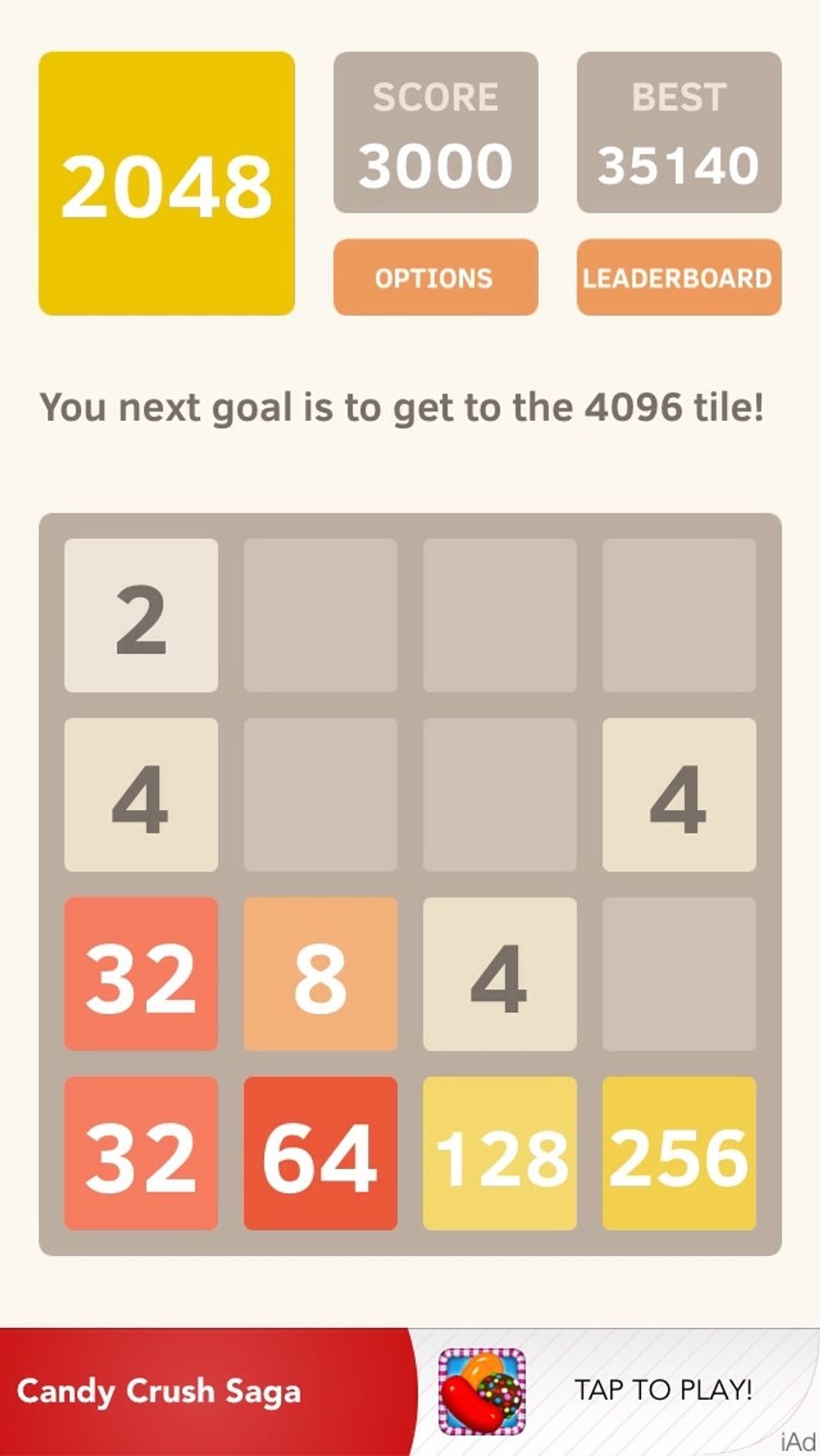 Almost there....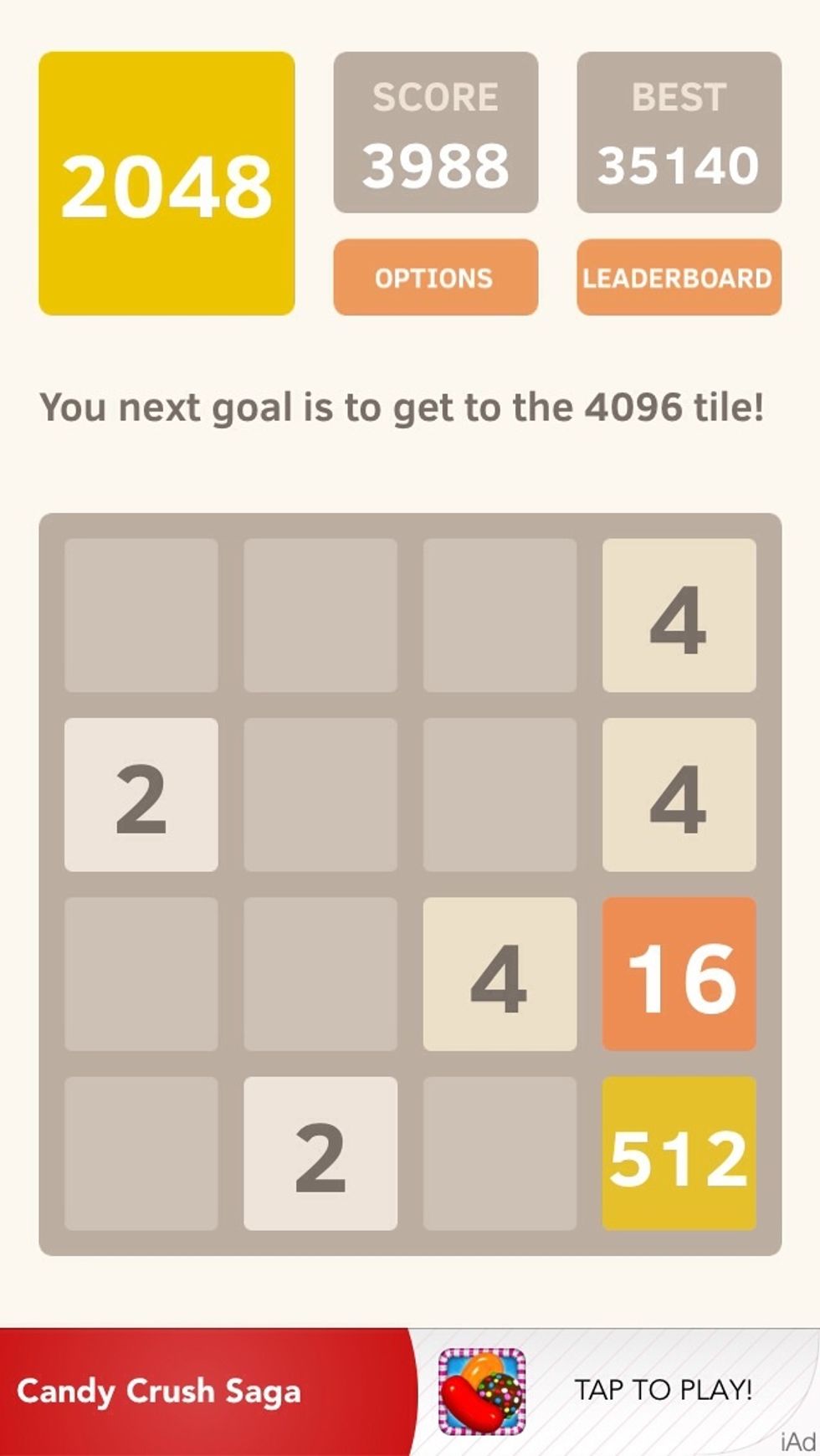 Getting the hang of it? Then you'll know your next step is to fill in those gaps in the bottom row!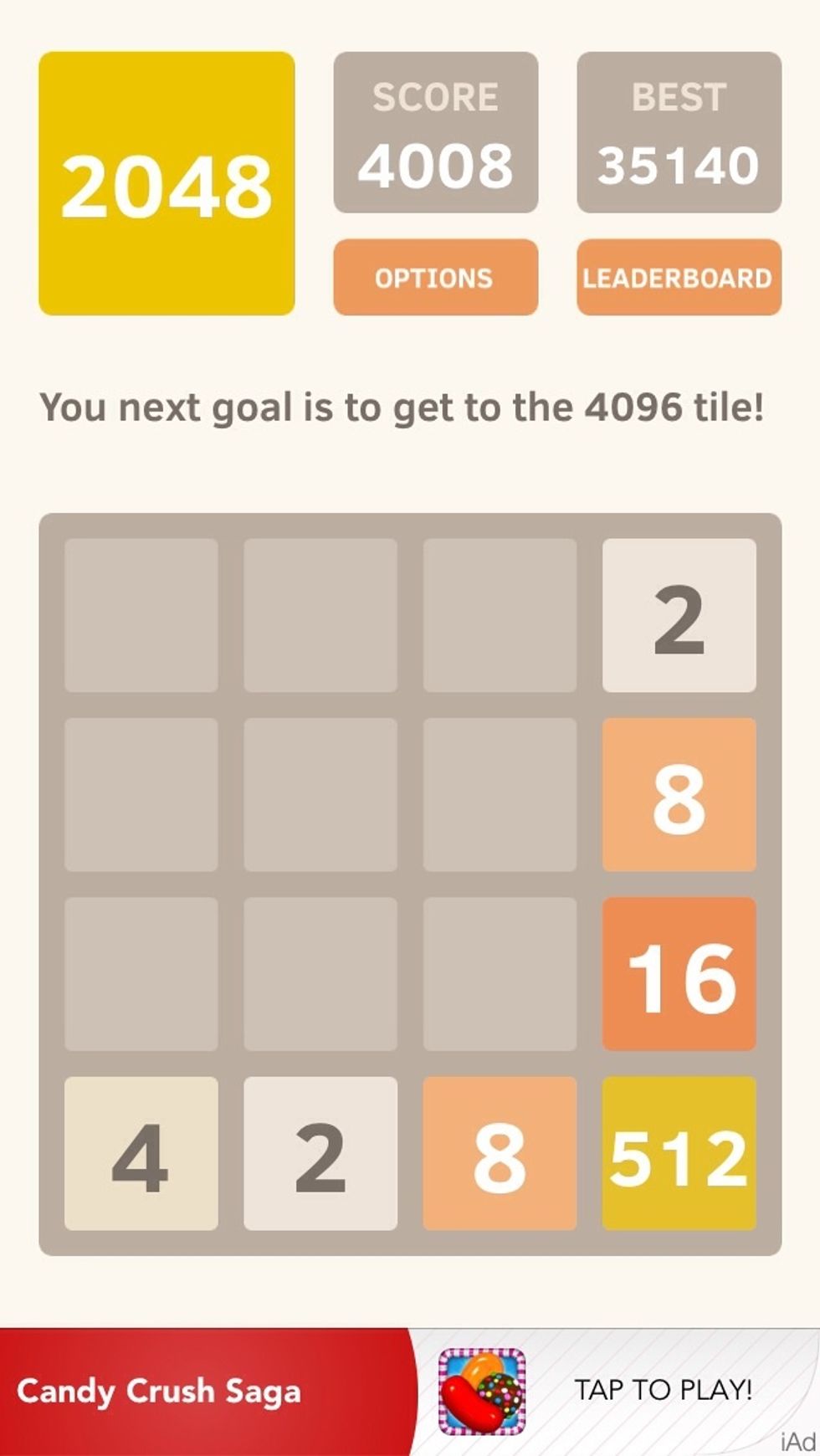 Oops! Those bottom numbers aren't in consecutive order. Focus on fixing this! Sometimes the only way to do so is to swipe around so new numbers pop up in a more practical location.
Yay! Just combine those two 2s and keep going.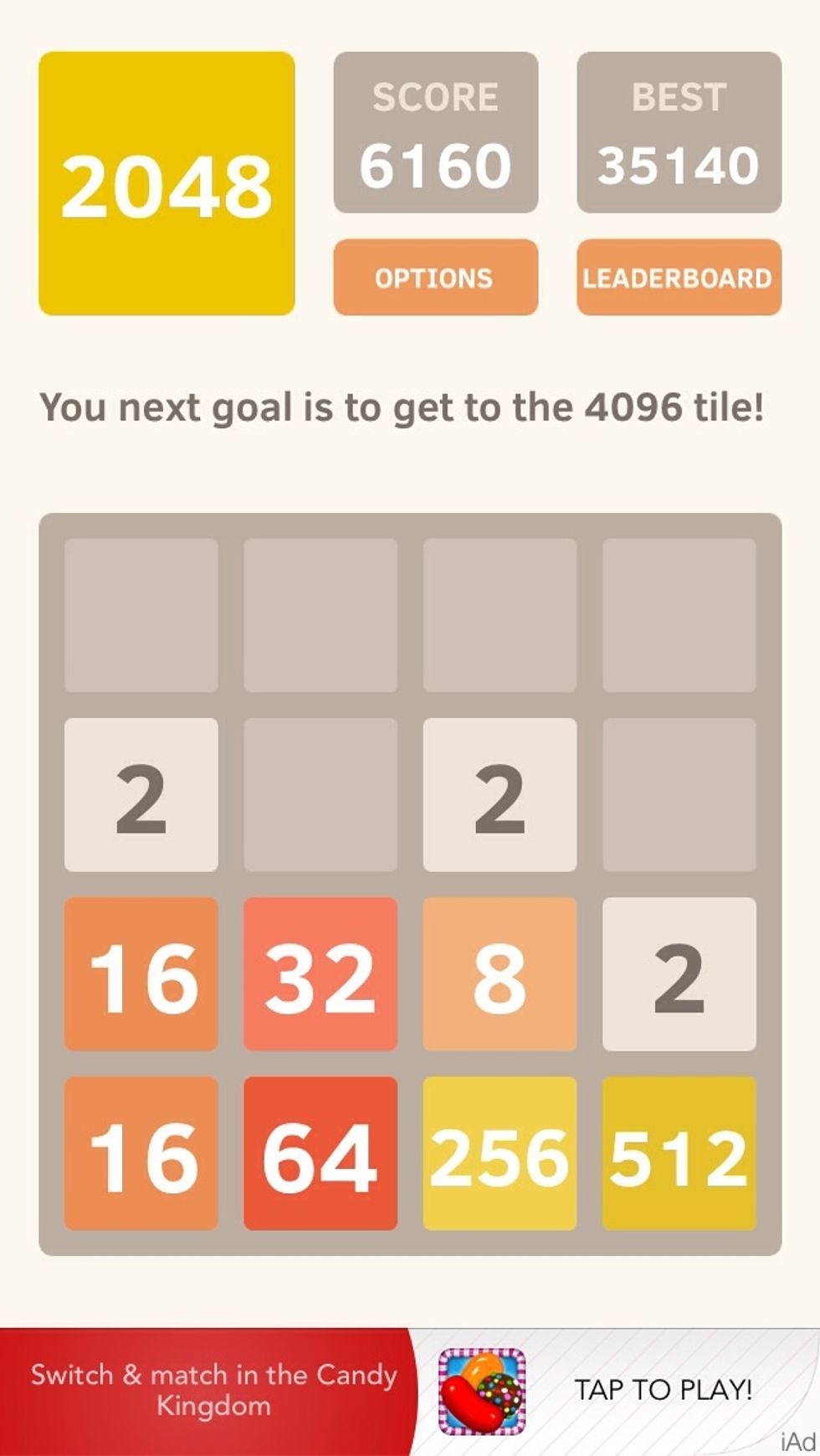 Continue like this and you'll win. Remember: only swipe up if there's no other option and do everything in your power to keep the largest digit in the lower right corner!
Stay fab and never give up. This snapguide is dedicated to the beautiful Couty Fall.
The creator of this guide has not included tools