This will teach you how to put together , how to sit and how to play the oboe! Enjoy :D
20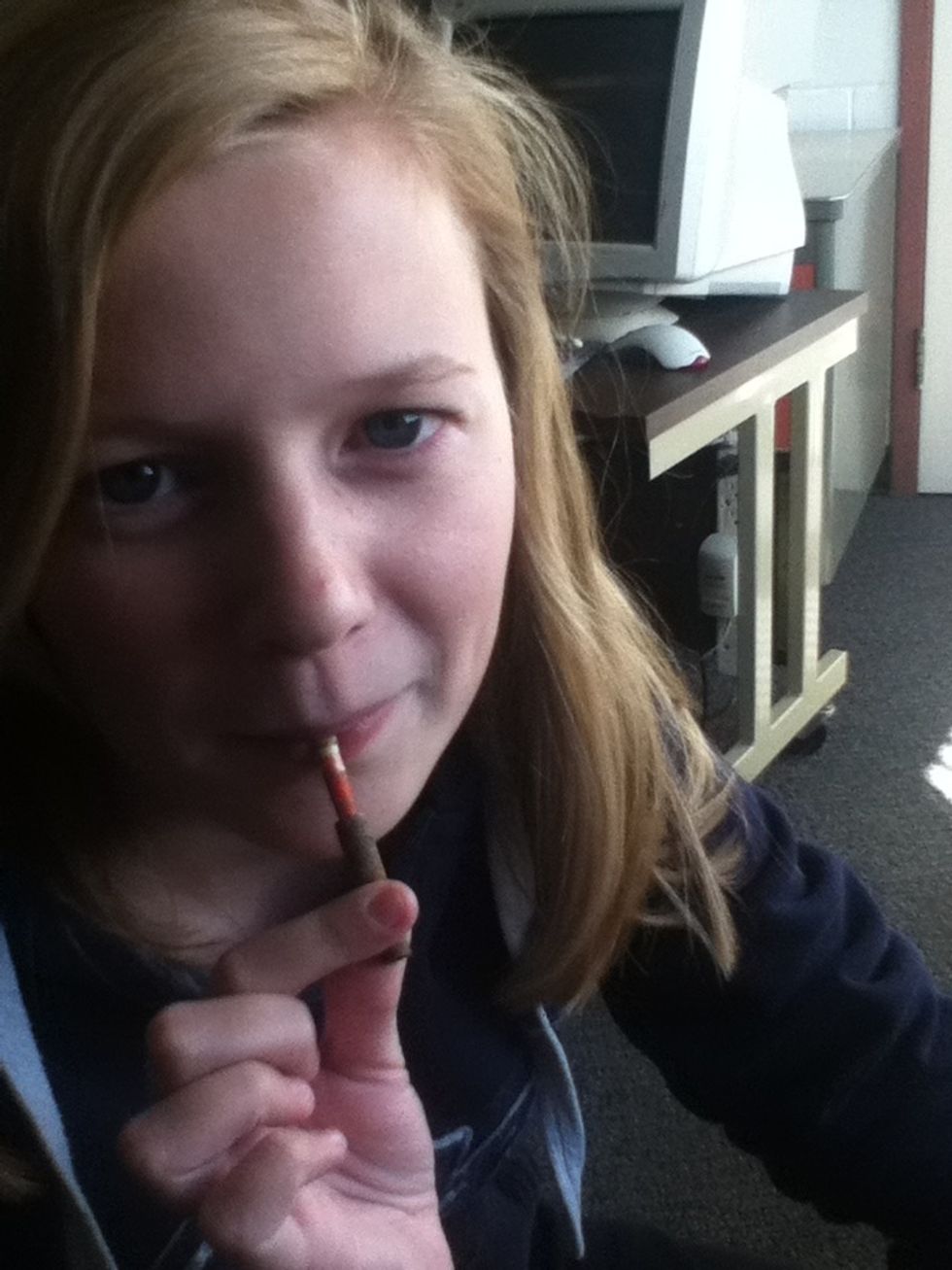 While putting together your oboe, soak your reed either in your mouth or a cup of water.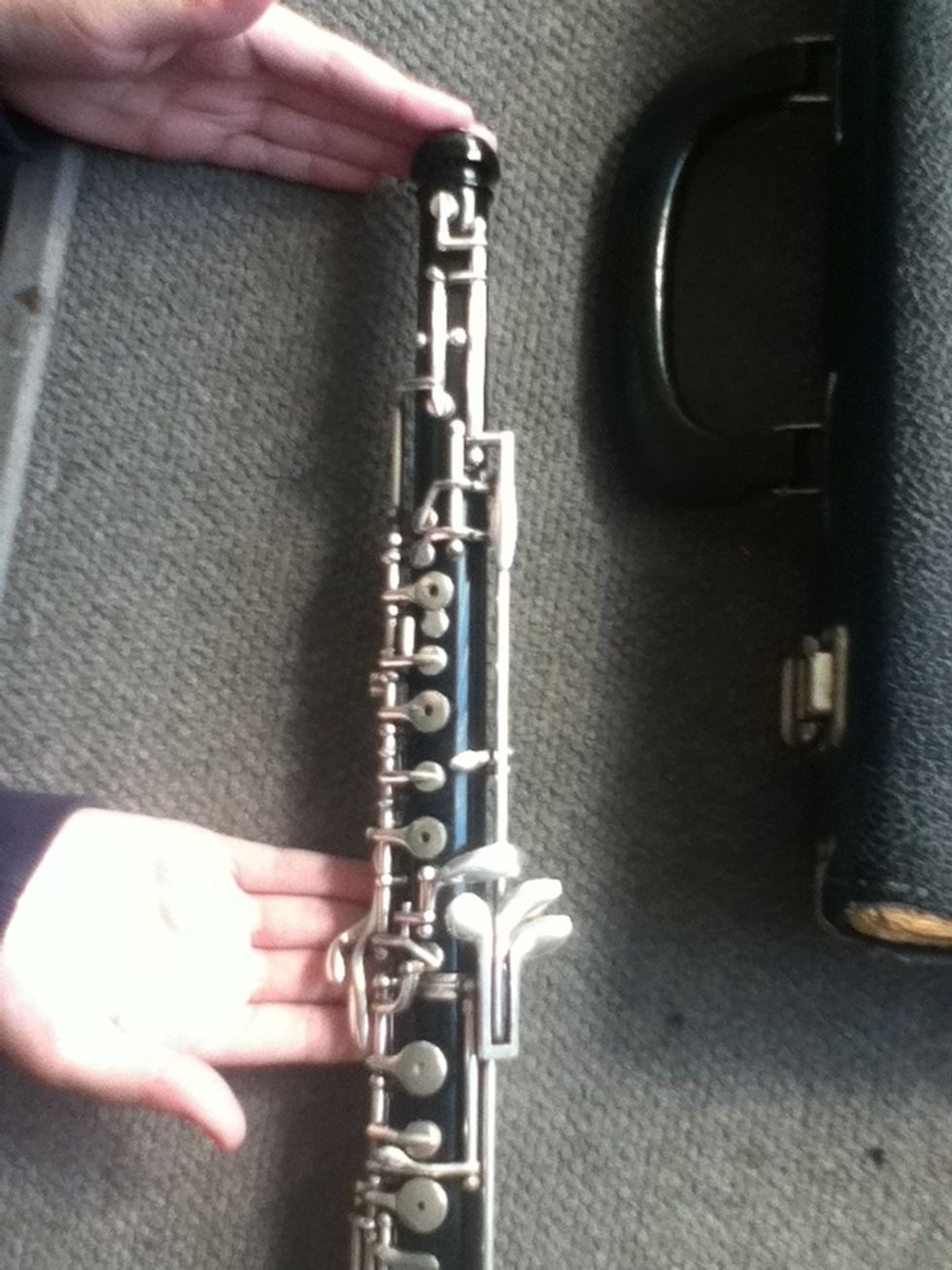 Do the same thing but this time twist the neck onto the body.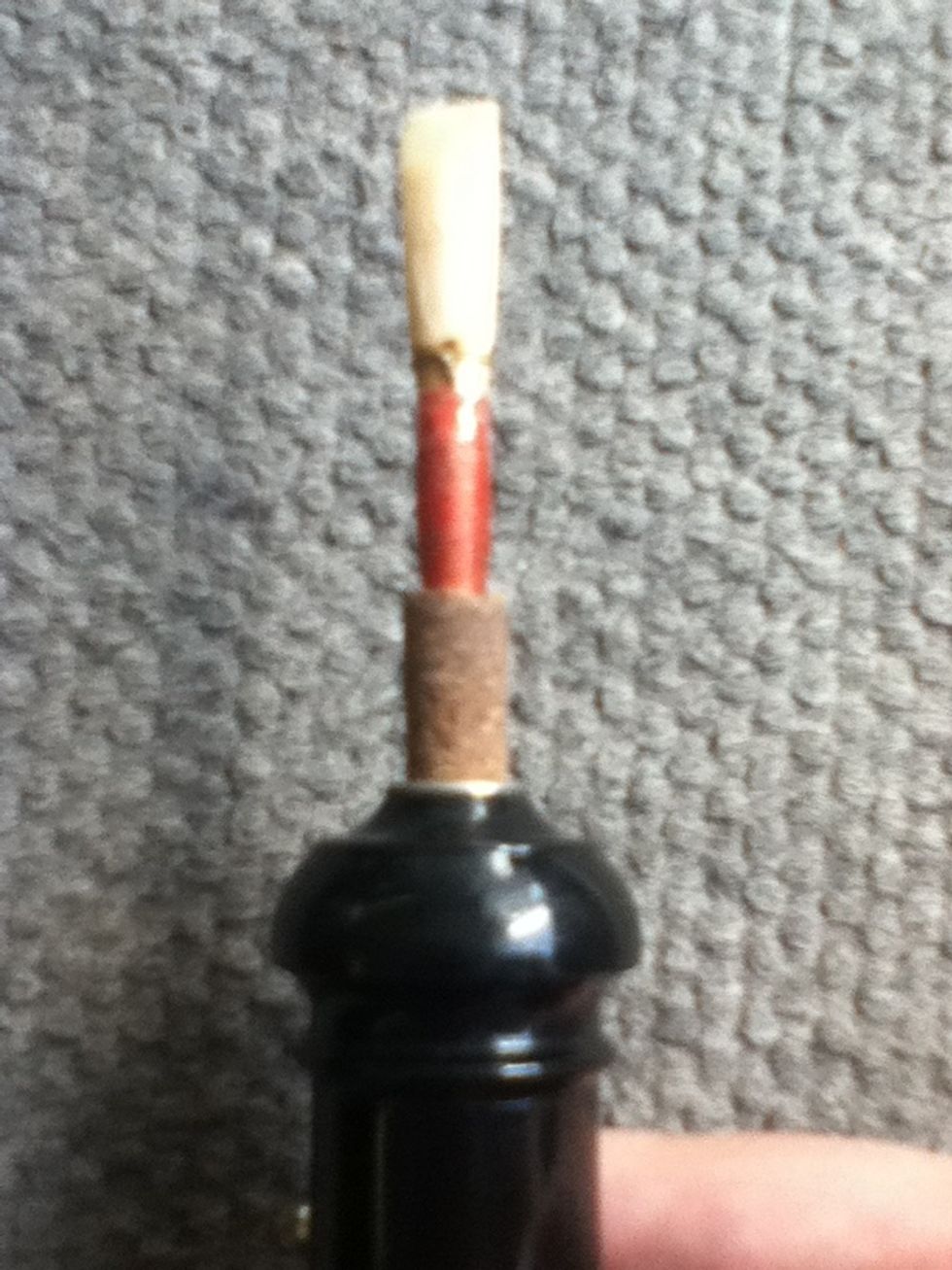 Then put the reed about a centimeter in with the wire facing you.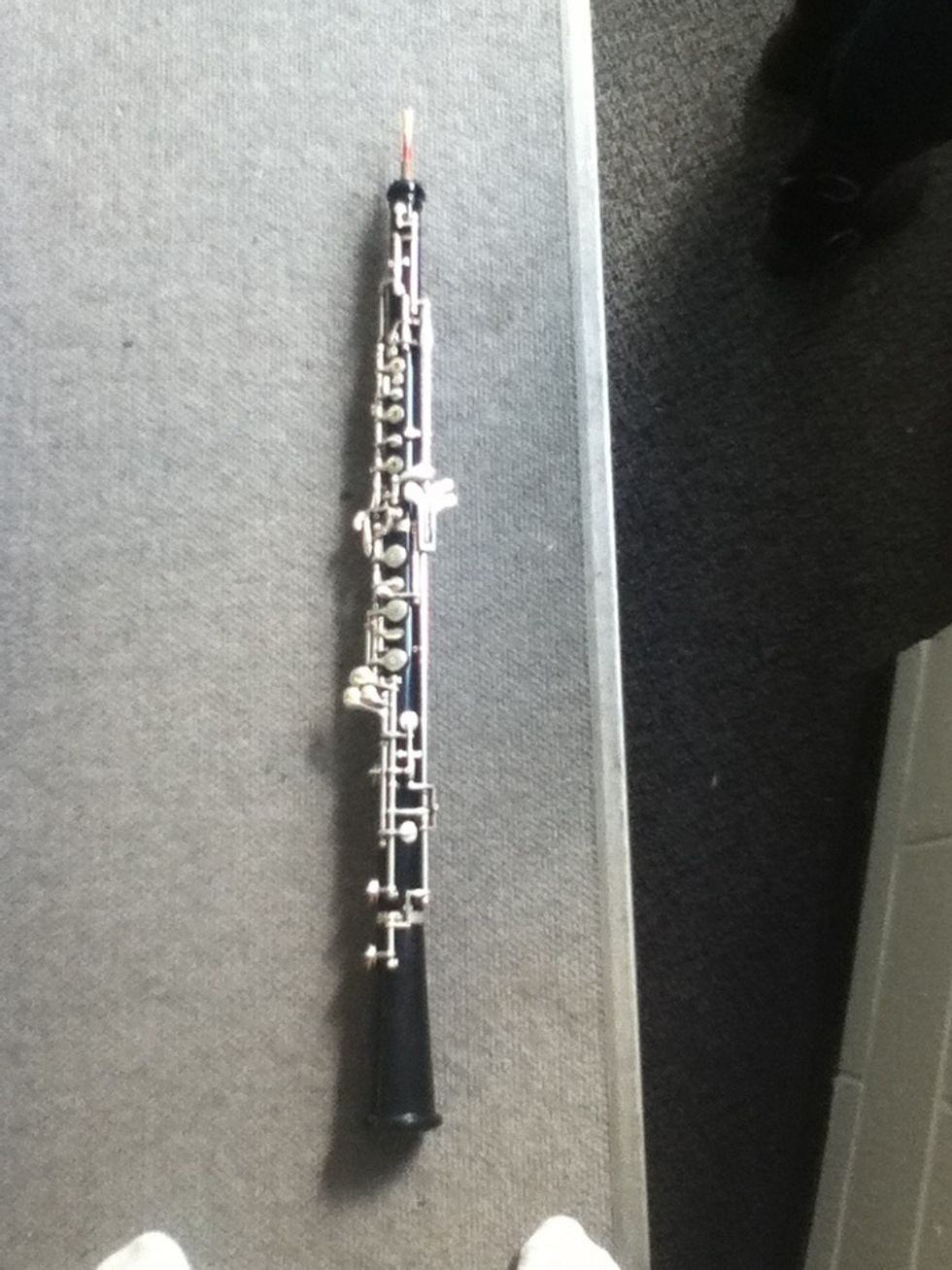 When you're finished it should look like this.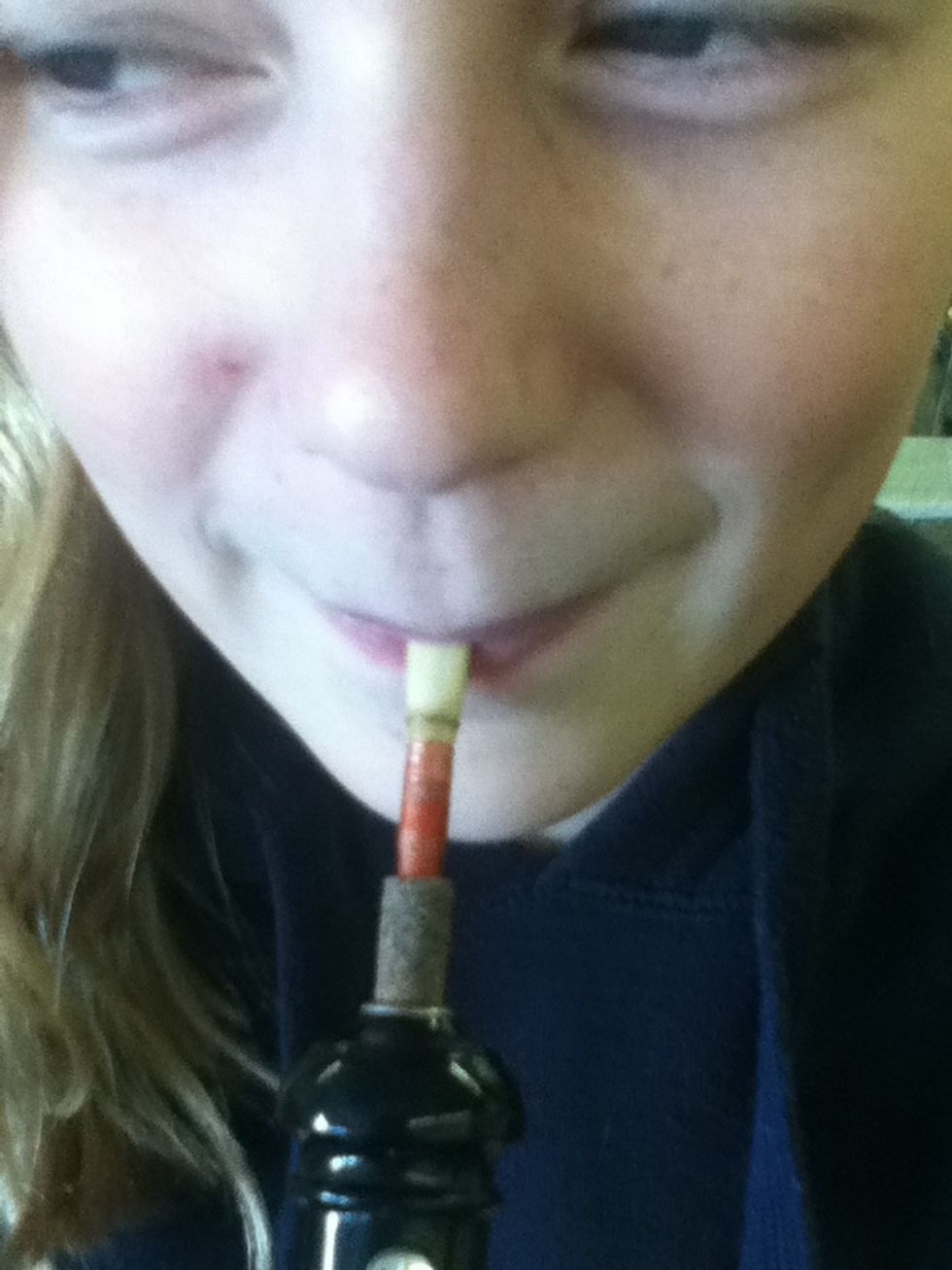 Put your mouth halfway onto the reed. Then blow like you're whistling.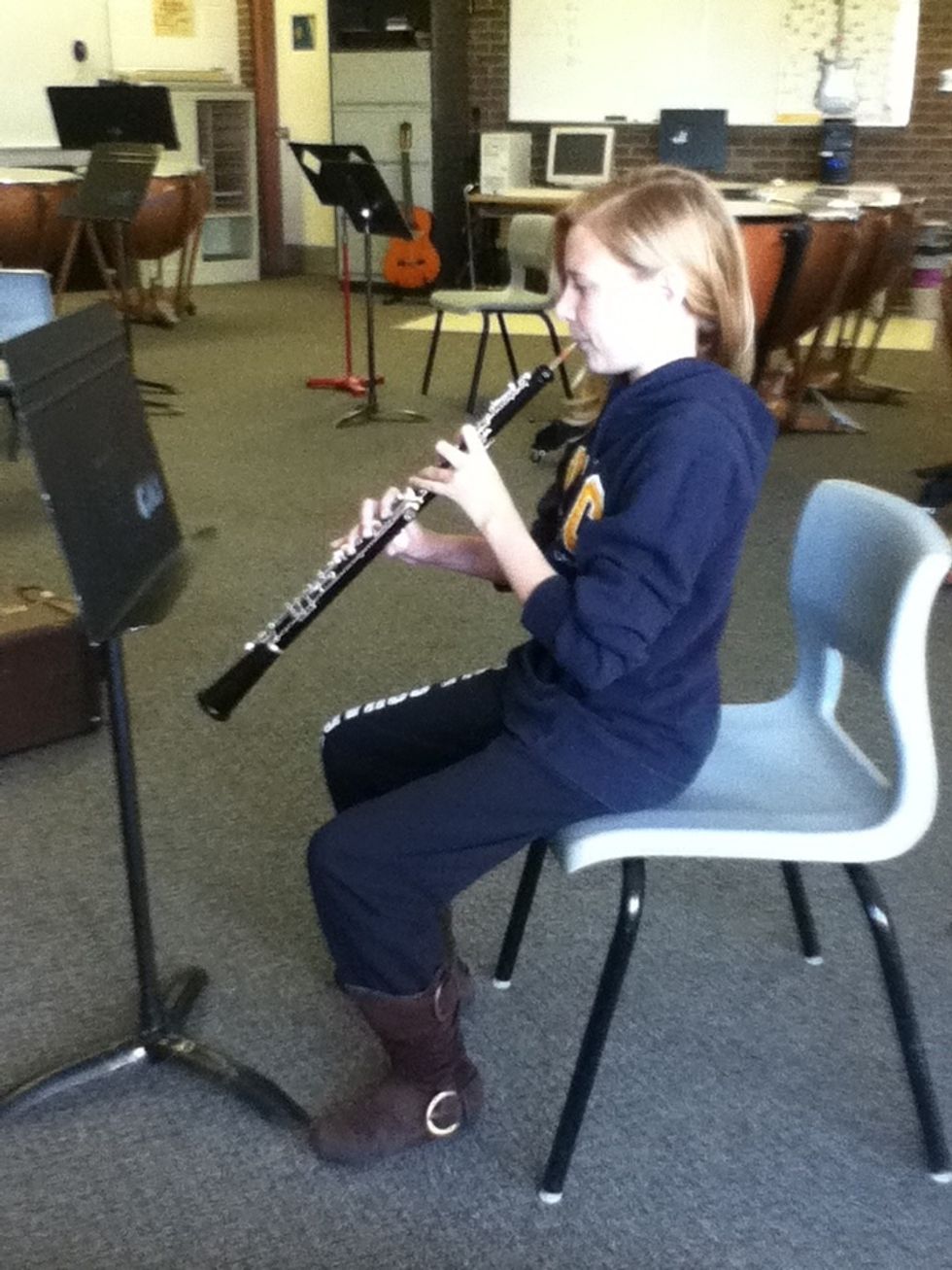 You should be sitting like this when you play an instrument if you're short like me sit on the edge of the chair so your feet touch the ground.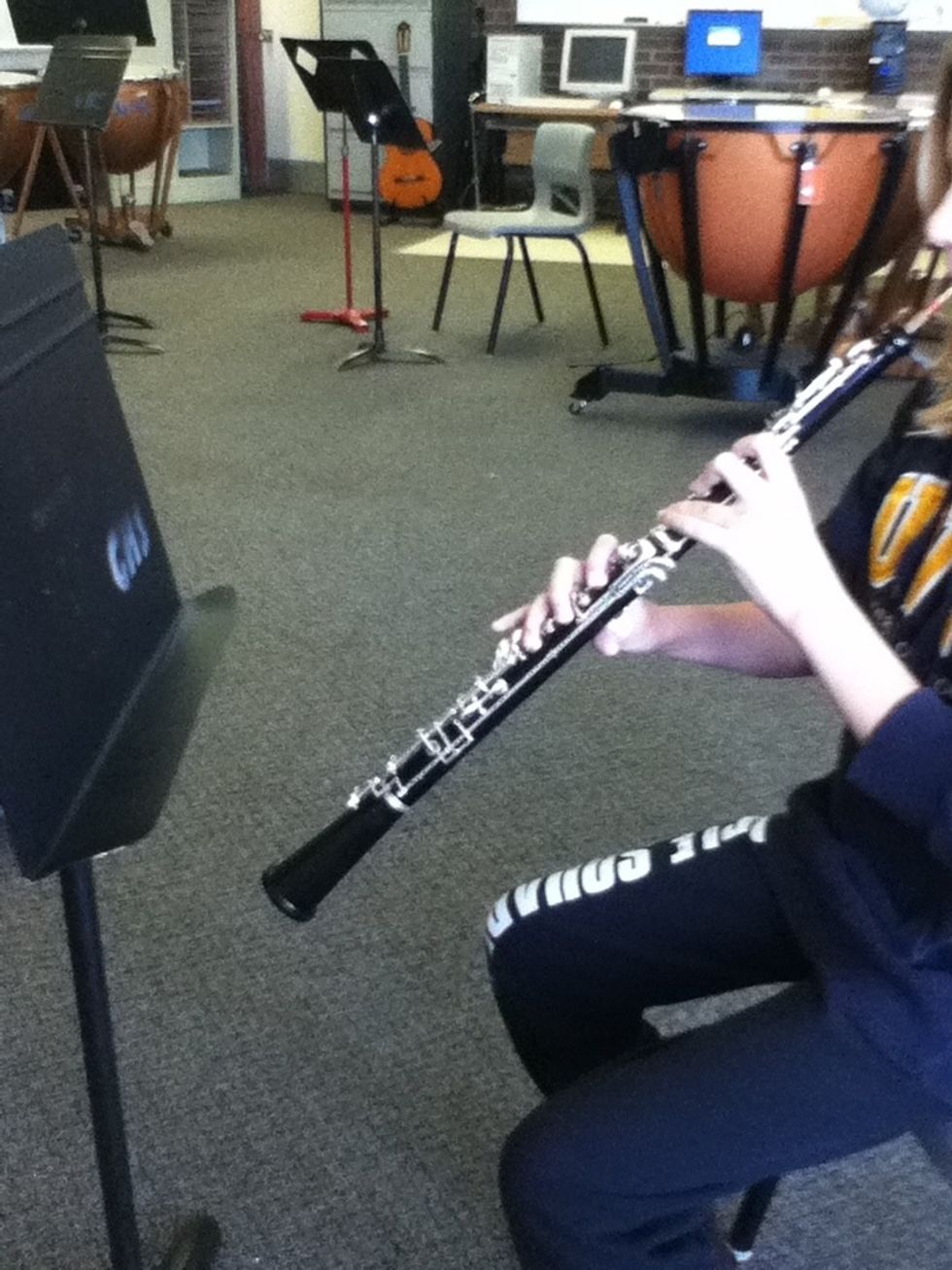 Make sure there's enough space between you and the music stand so you instrument doesn't touch it.
1.0 Oboe
1.0 Chair
1.0 Music stand
1.0 Yourself........duh
1.0bnch Double reid