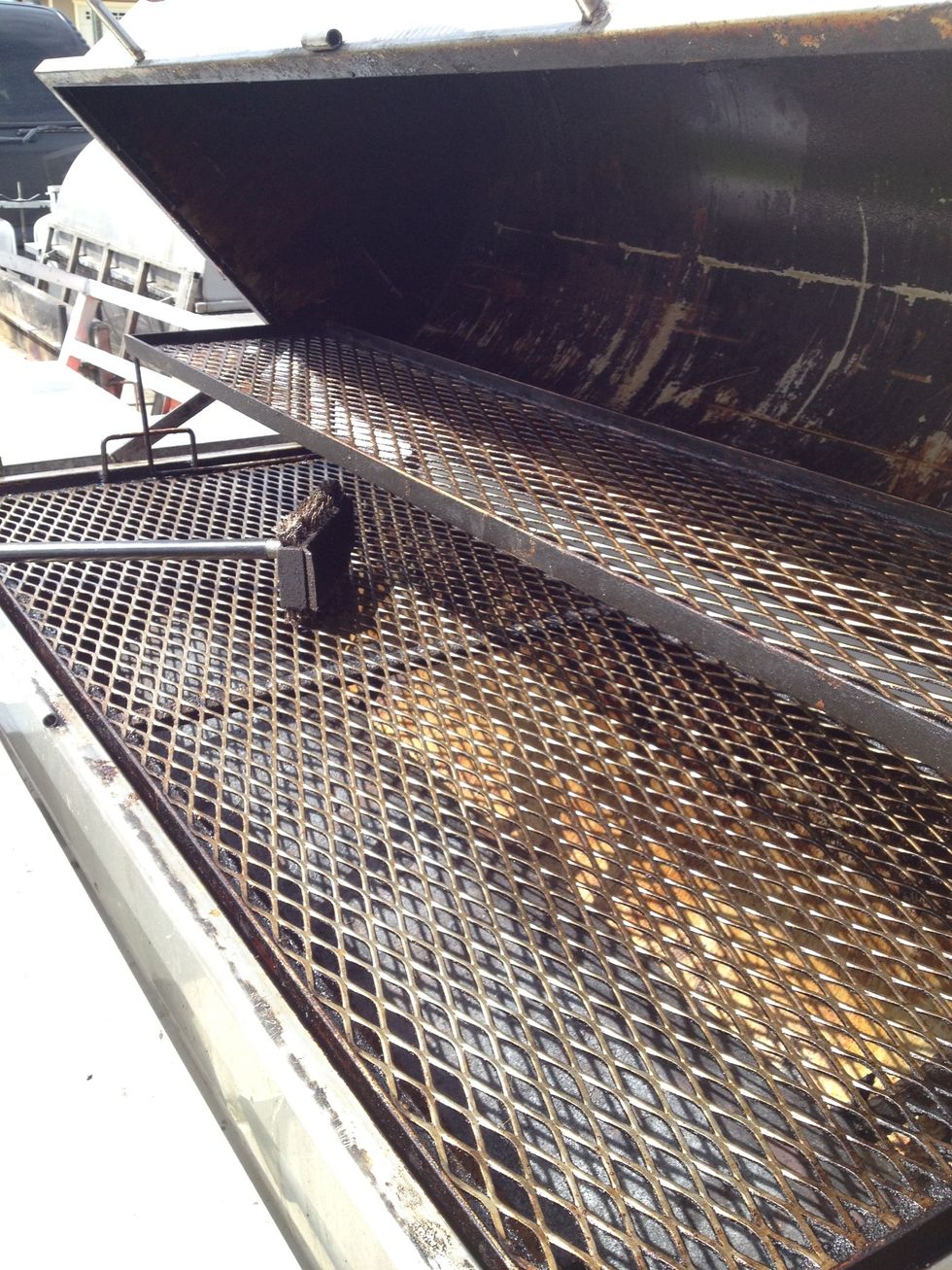 First get you grill hot and clean off the grates.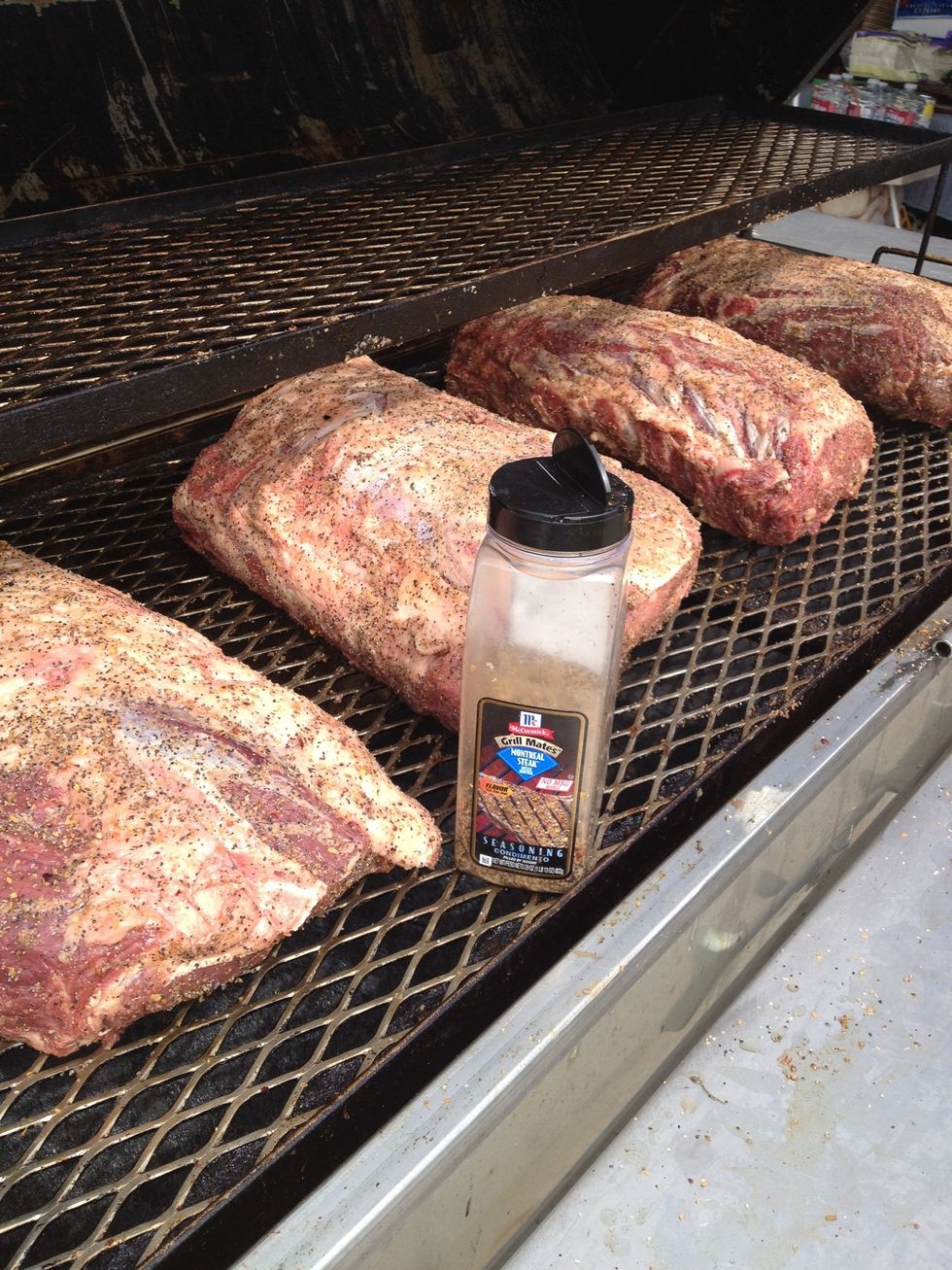 Get your favorite rub and rub all over the prime rib. I like Montreal steak seasoning has a real bold taste good for prime rib! Place on grill bone side Down! Oh yea put meat in @ room temp. ?'s cmmt.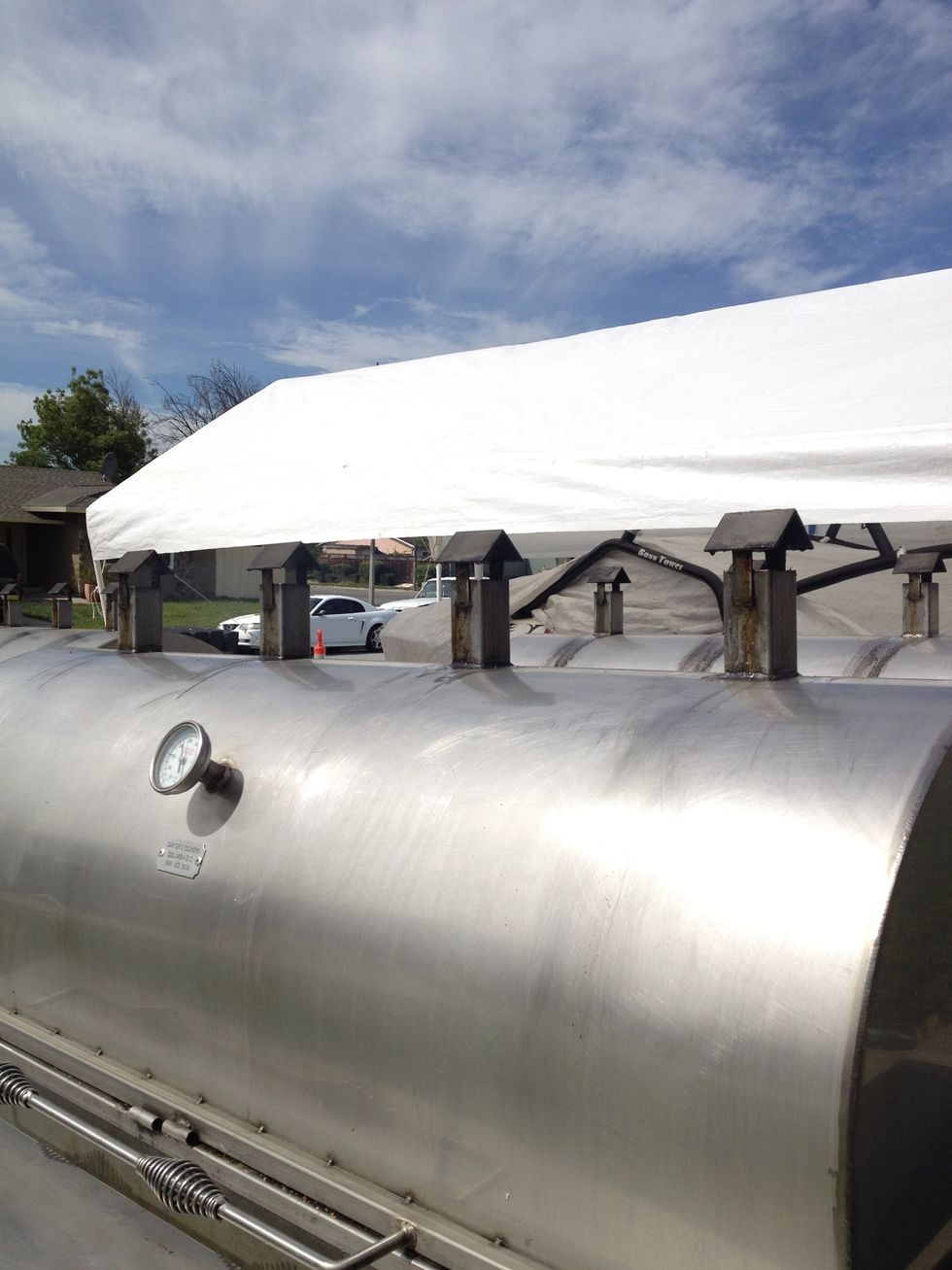 Close your grill and try not to keep opening let's the heat and smoke out and will take you longer to cook!
I like to set temp at 225 degrees.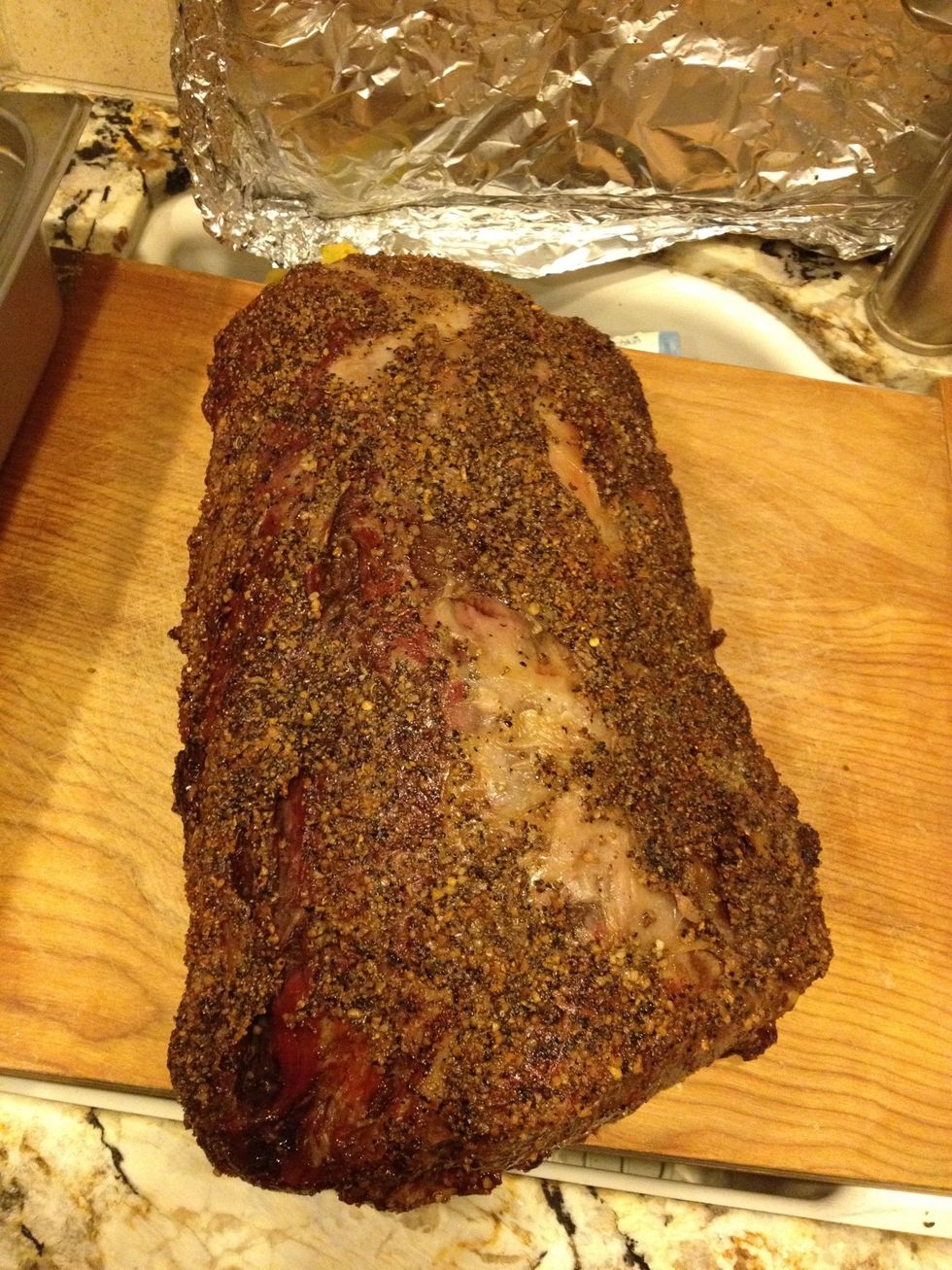 See the crust that's formed?? Nice!! Take prime rib out when internal temp of prime run has reached 120-125 degrees and let sit for at least 30minutes!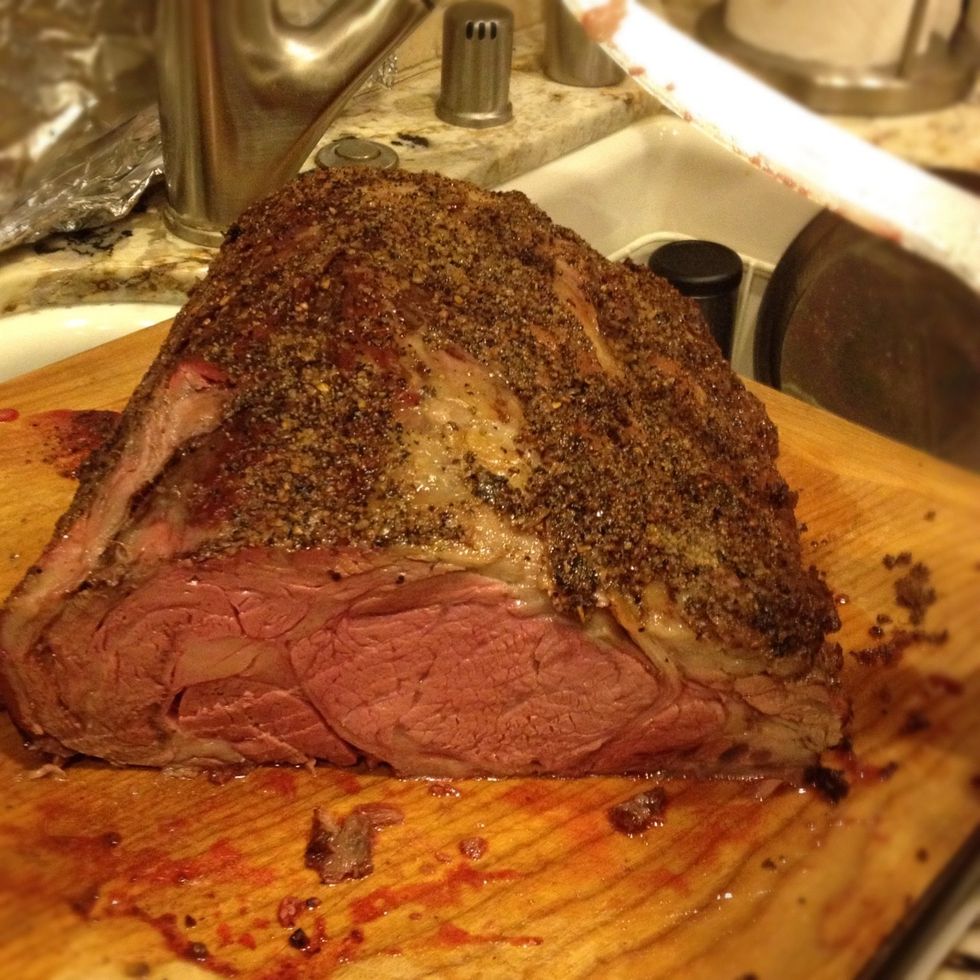 When u let sit for 30min youve given the prime rib time to reach internal temp of 135 deg and also let the juices set. So when u cut you get minimal juice run off and perfect pinkish red through out!
Your last step is to sit down and enjoy! If you have any questions just comment below any of the steps, I will try my best to answer them.. Thanks!
1.0 bone in prime rib
Your favorite dry rub
1.0 Your favorite grill, smoker, whatever you like