How to bbq fish fillets without aluminium foil
This guide will show you a cool little trick that will allow you to cook fish fillets on a grill without having to wrap it in foil, thus allowing it to bask in all that smoky goodness.
2812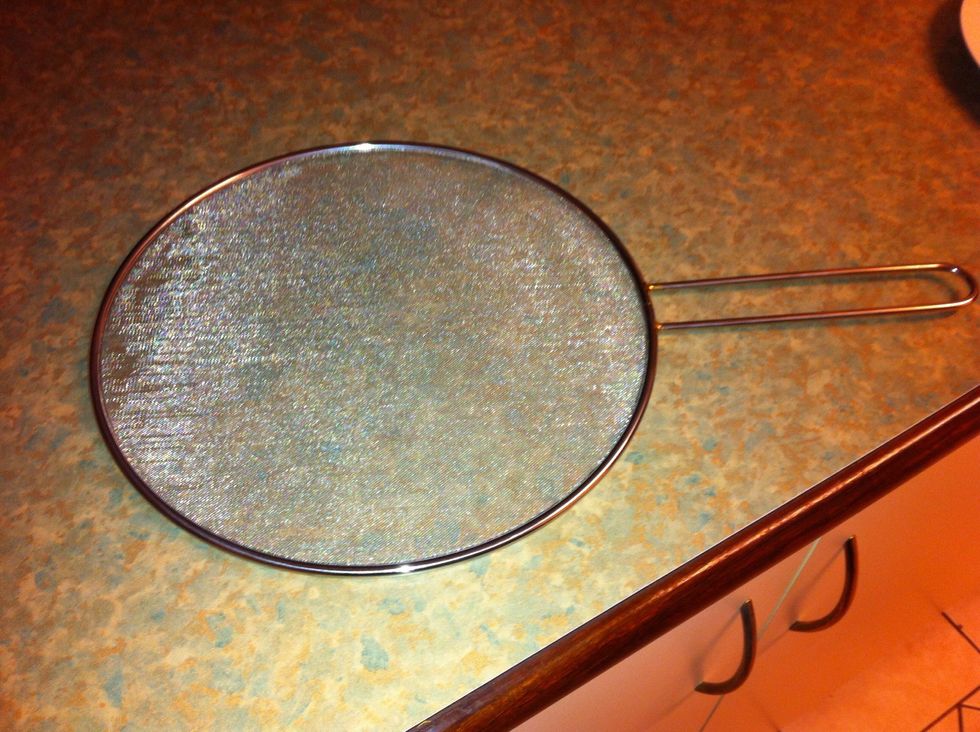 The secret weapon - a stainless steel oil splatter guard, available from any kitchen supply store. I would recommend using a stainless steel one over a coated one.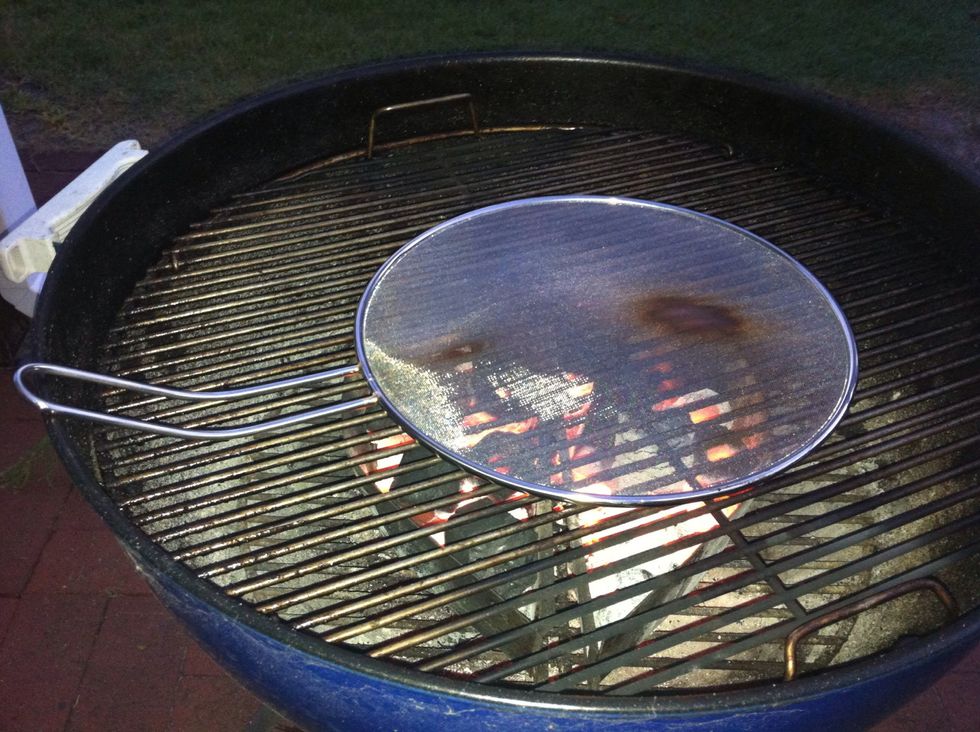 Slightly bend the handle so that it clear the edge of your BBQ. This will allow the mesh to sit flat on the grill. Caution: Take care when bending the handle not to injure yourself or damage the mesh.
Prepare your BBQ as you would normally do. I've used a Weber BBQ and charcoal brickets in this guide. Wait till you're ready to start grilling before placing the mesh on the BBQ.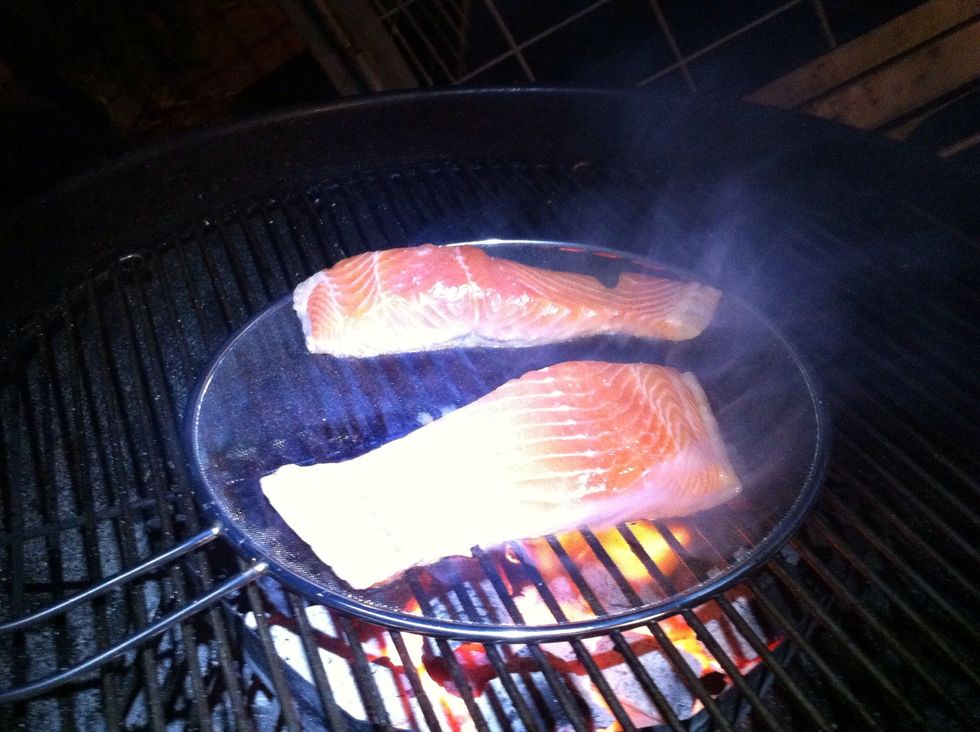 Rub the fish with olive oil and spice with your favourite spices. I like to use just olive oil and salt on my salmon fillets.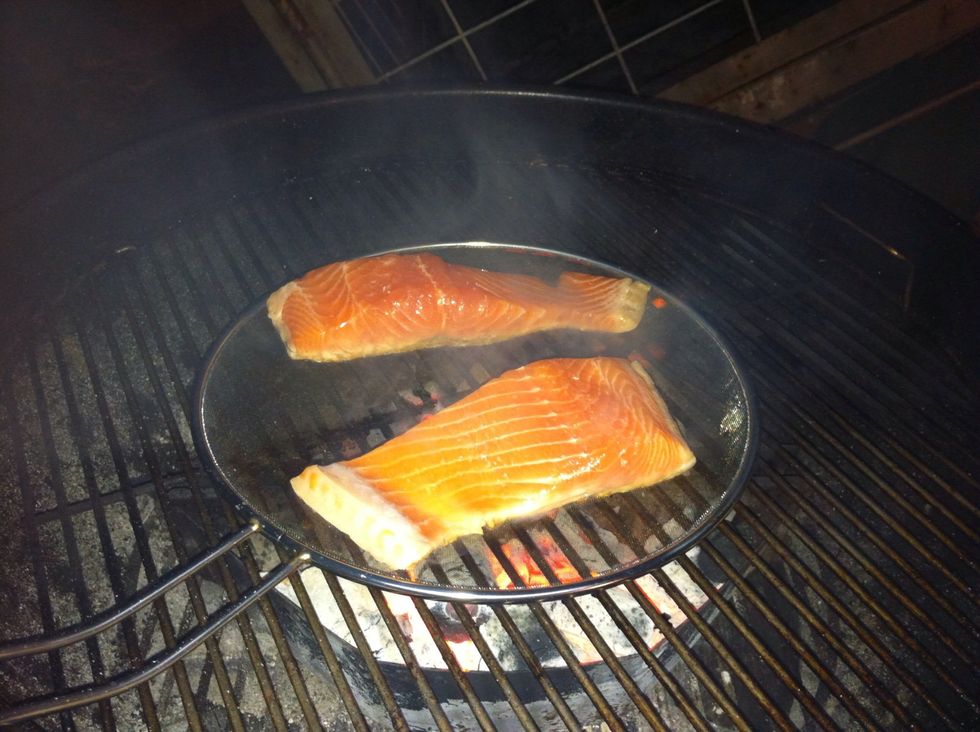 Grill your fish over a medium heat. Turn it as little as possible using a metal spatula. Once the flesh becomes flaky it is cooked. Fish like Salmon and Tuna does not have to be fully cooked.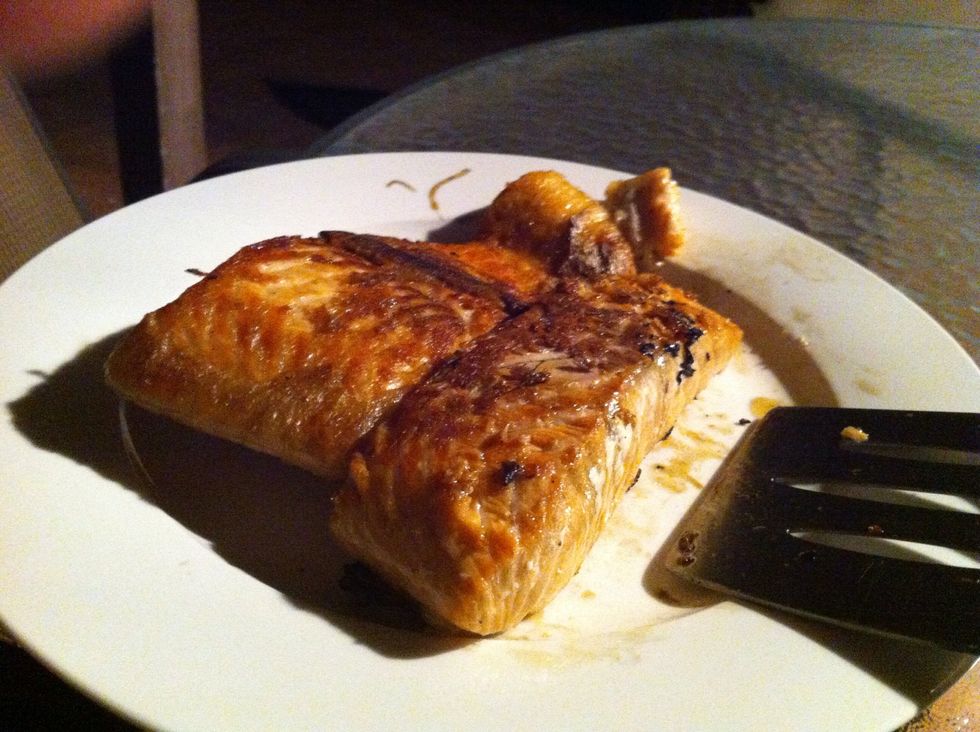 Once the fish is cooked serve immediatly. Tip: For a rustic look, leave the fish on the mesh and present it on the table on a wooden block or old chopping board. Bon Appetitt
1.0 Stainless steel splatter guard
Your favourite fish (filleted or whole)
1.0 Chargrill type BBQ
Wood or Charcoal
Olive oil
Salt
Spices (optional)