Simple seasoning and an unorthodox sauce make this the best smoked chicken you'll ever have.. You'll never go back to the thick, sweet crap..
130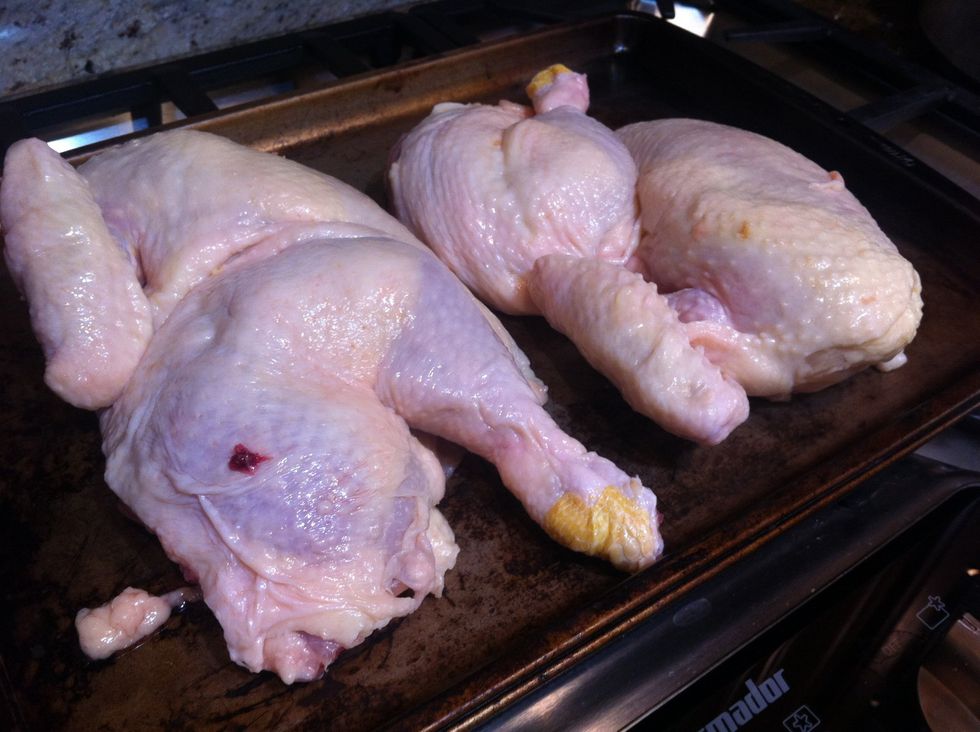 Start with a whole chicken and remove the backbone to give you 2 beautiful halves.. Or buy a chicken already split and save some time, it wont hurt my feelings :)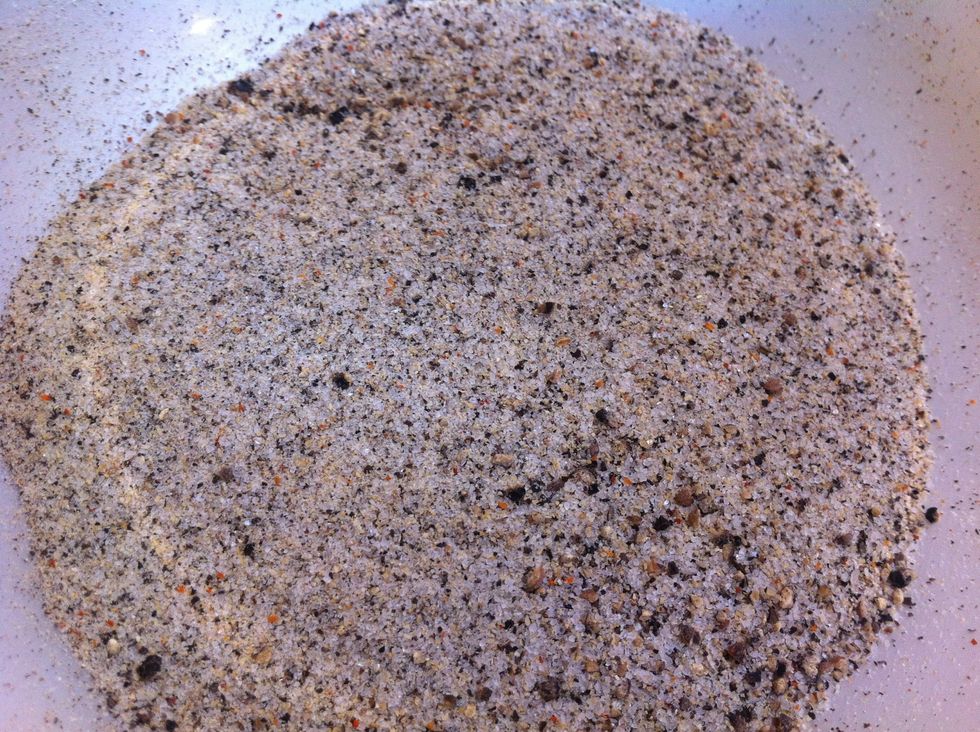 Alabama style seasoning is very simple and doesnt contain every spice in your pantry. Personally i think this is the best and my favorite way to smoke chicken. Its all about the chicken and the smoke.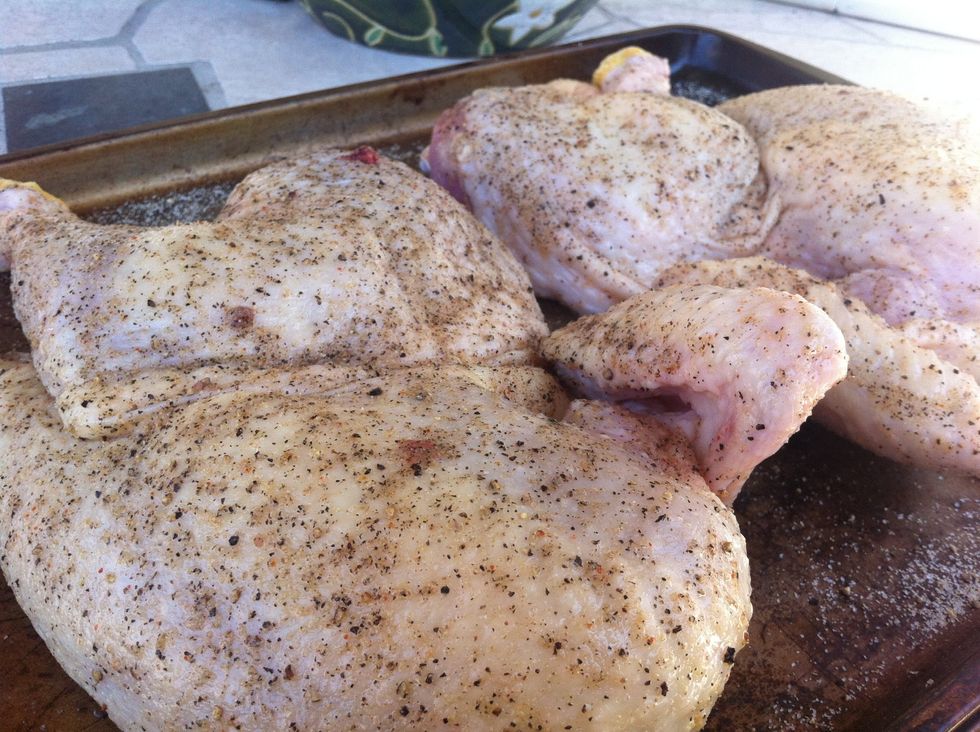 Season the chicken generously with the mix and let it sit in the fridge for a bit to "cure" while you prepare the grill..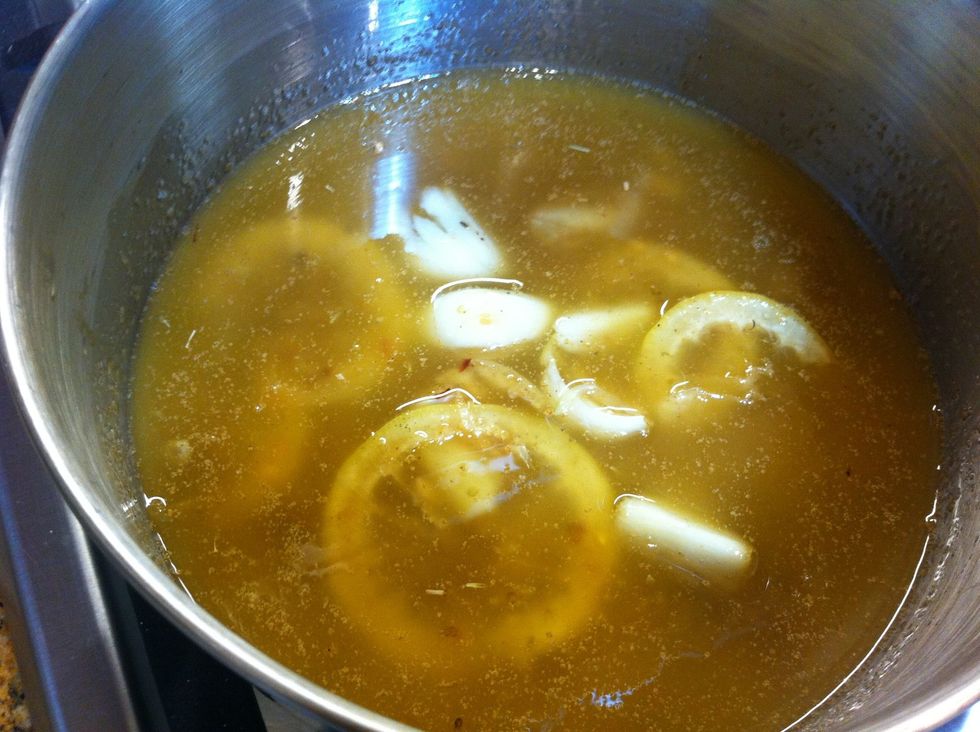 Make a baste with bacon fat or butter, smashed garlic, chile flakes, dash of worchester and the juice from 1 lemon. Optional but if ur gonna do this, go balls out and pull out all the tricks!
Soak a couple cups of wood chips in water for about an hour. I use jack daniels wood chips just because im a whiskey drinker and these chips literally smell like a glass of JD.. Good stuff!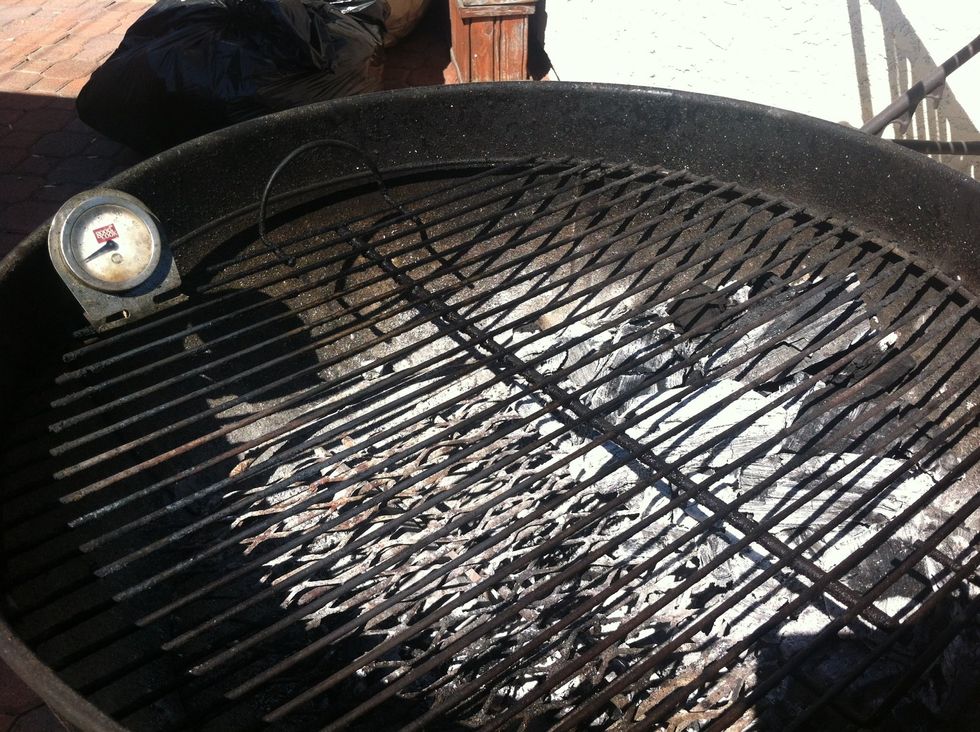 Prepare a full chimney of hardwood charcoal and bank them to one side of the grill. Cover and preheat your grill about 10 minutes. You want a temp of @ 250-300 degrees..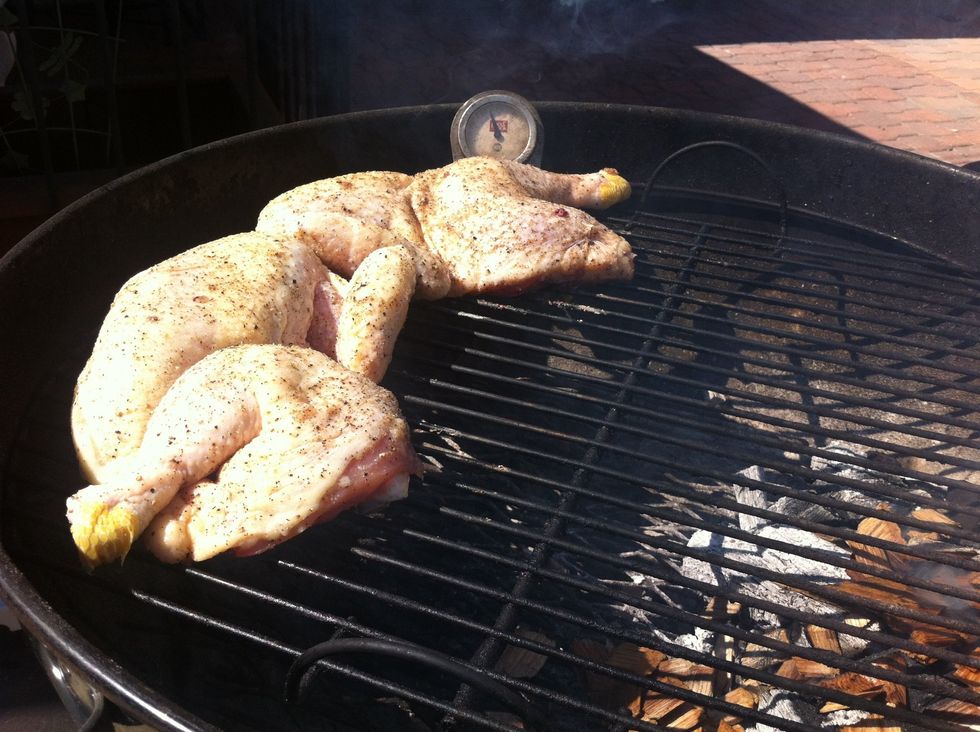 Throw a handful of woodchips on the coals and arrange your chicken with the tits facing away from the fire.. Cover and close the bottom vents about 1/2 way..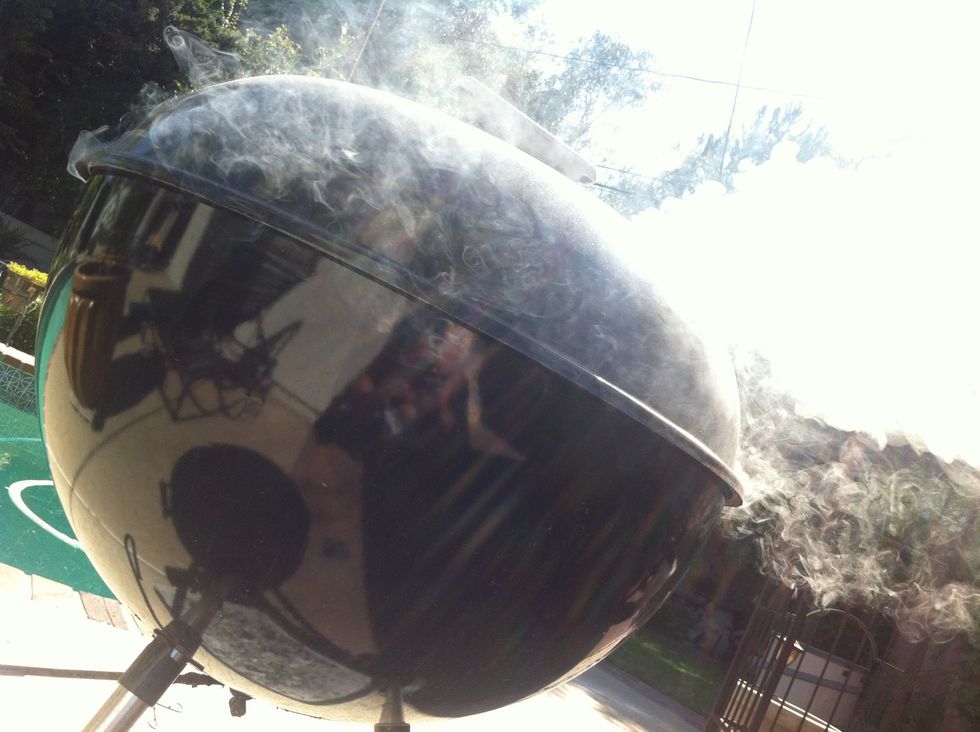 Enjoy the aroma of wood smoke.. If you have a girlfriend or wife, you might wanna stay away from the smoke or they might not appreciate the way you smell after the session..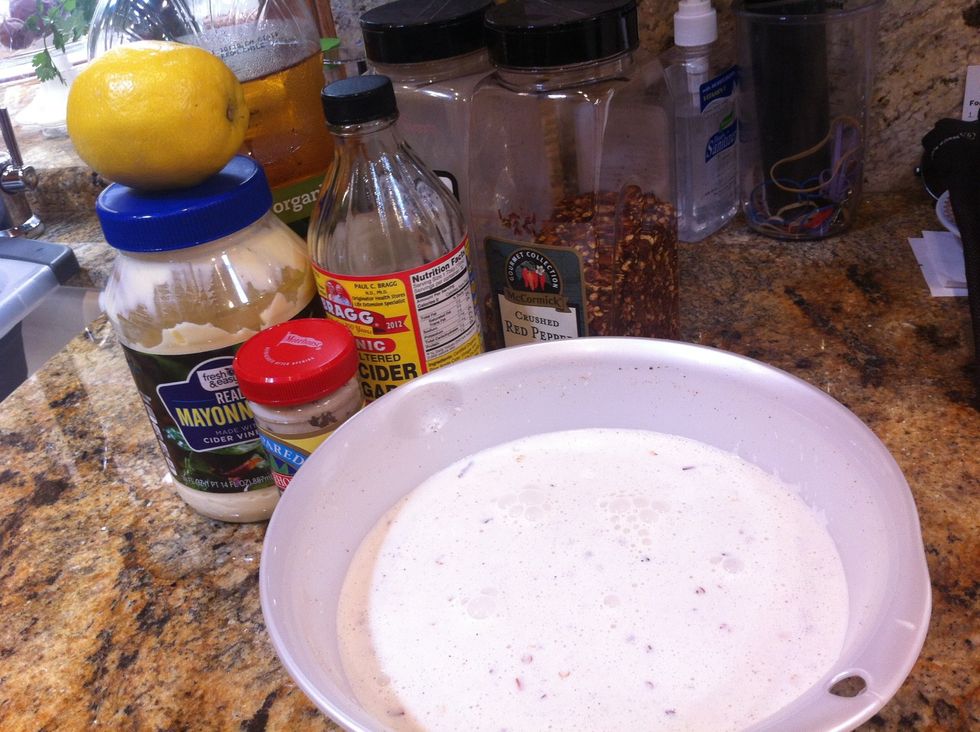 To make the sauce, just combine all the ingredients from mayo-chile flakes.. A mayo based sauce may sound gross at first but give it a try and you'll see it really cuts the richness of the chicken..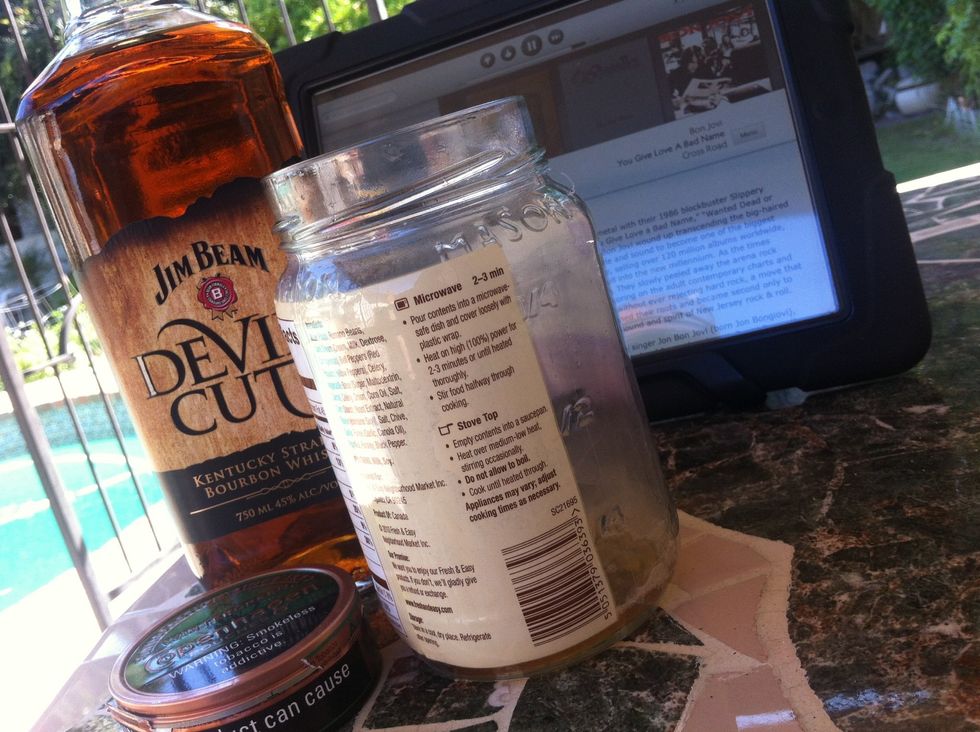 Go have a sip and a dip and listen to some tunes for the next hour and DONT TOUCH your grill.. No peeking.. Btw, thats my spit jar in case anyone is wondering. It does not apply to this tutorial :)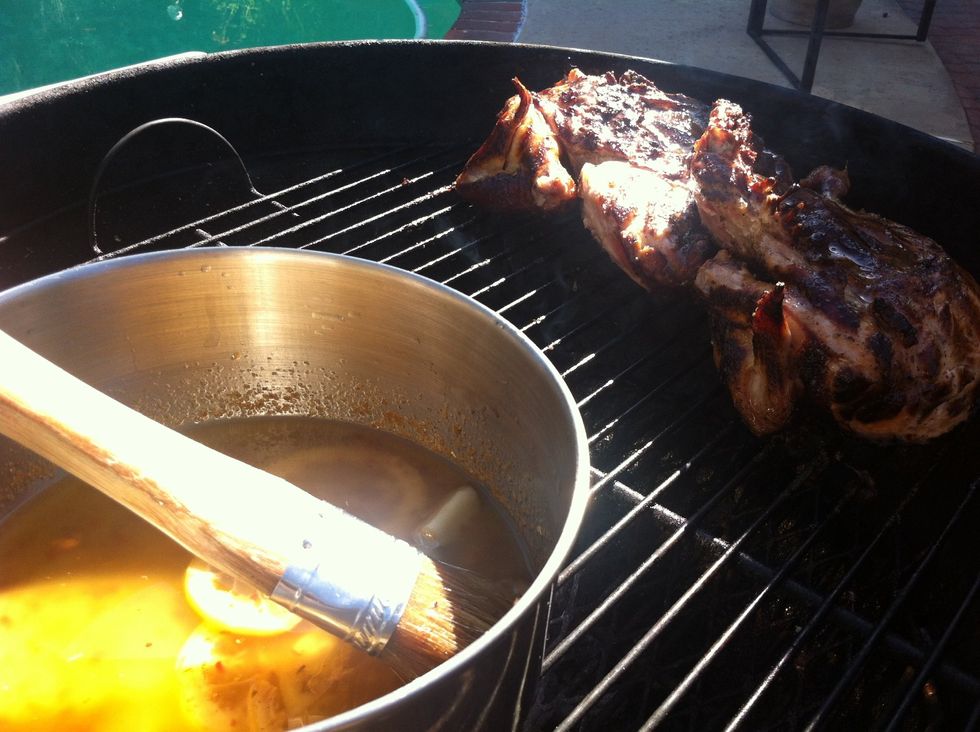 After an hour, baste the chicken, flip, add another handful of chips and cover. Cook an additional 30 minutes. Try and do this step quickly so you dont lose too much heat..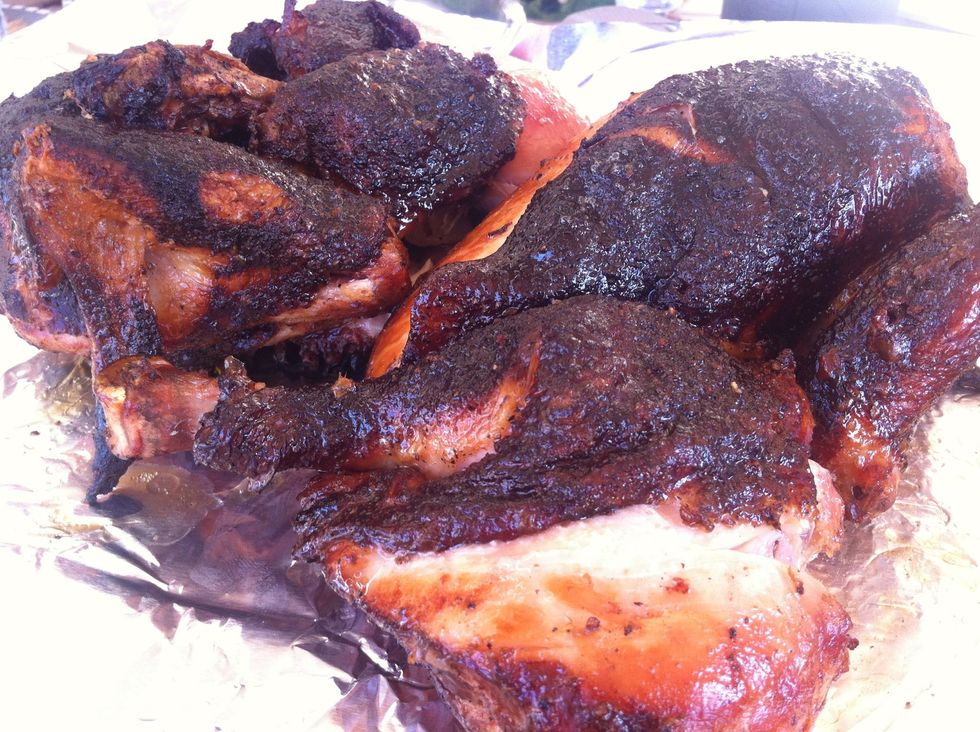 After an hour and a half, the chicken will be done.. Remove and place on a double sheet of foil.. Do NOT baste the meat with sauce while cooking or the mayo will "break" and the flavor will change..
Saturate the chicken with the sauce and wrap tightly and let the meat steam for about 10 minutes.. Serve with extra sauce on the side for dipping. BBQ chicken doesnt get better than alabama style :)
You wont find white BBQ sauce anywhere but Alabama and IMO it complements the chicken much better than a sweet sauce since the flavor of the chicken isnt hidden under a blanket of sticky sugar.. Enjoy
1.0c Kosher salt
1/2c Fresh ground black pepper
1/4c Garlic powder
1.0tsp Cayenne pepper
1/4c Onion powder
2.0c Mayonnaise
1.0c Apple cider vinegar
1/2c Apple juice
4.0tsp Horseradish
2.0tsp Black pepper
2.0tsp Lemon juice
1.0tsp Cayenne pepper
Dave Miller
Hey folks.. I'm a culinary school grad that has worked at a couple nice hotels and learned a lot of cool tricks and techniques along the way..