Have a Greek-style feast with a leg of lamb (good for 4 people) in less than 3 hours.
17
Cooking a bone-in leg of lamb is both easy and quick. The only "tricky" part to it is when prepping the meat. If you have a good butcher ask them to remove the fat from it and ready it for a roast.
If you want to do this yourself, check out this link to get a good idea on the parts of the leg that should stay in while you cook it. http://youtu.be/kEOtvtMy1ds
Crash rosemary leaves and garlic using mortar and pestle and mix in with olive oil (enough to allow you to cover the whole leg). Before applying, rub leg with a generous portion of salt.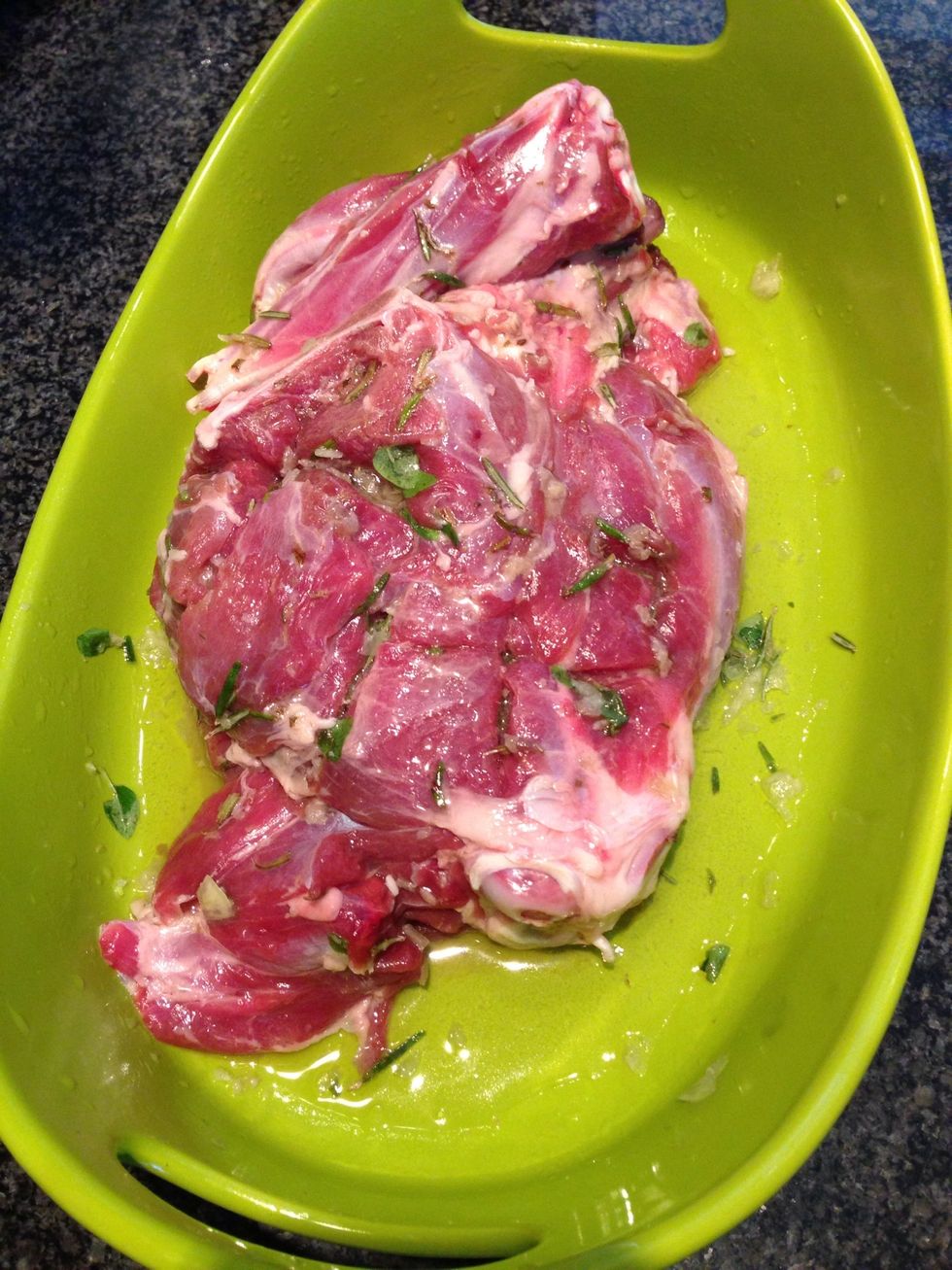 Fat removed, slice 1/2 in deep checkered pattern onto the meat to help it absorb the marinate and cook evenly. Use twine to keep it held together and leave in fridge for 24 hours, or grill right away.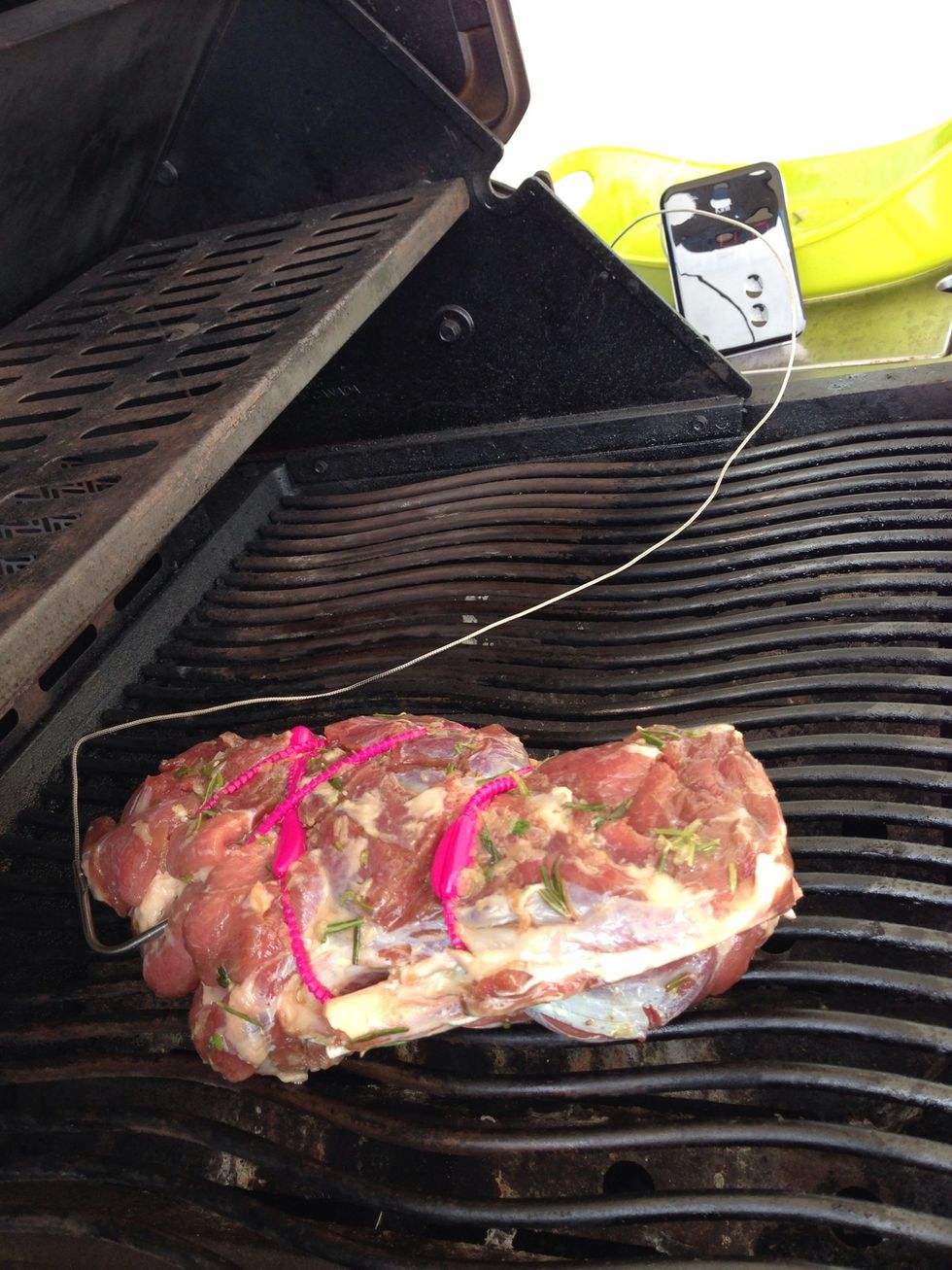 Connect a monitoring thermometer, prep bbq to 225-250F for indirect heat, and let the meat reach a nice and slow 110F. No need to turn.
Once it reaches 110F, place meat on searing side of BBQ and cook until inside temp reaches 135F, turning on all sides to get a nice crust. Remove from grill and let rest for 15 minutes. Carve to serve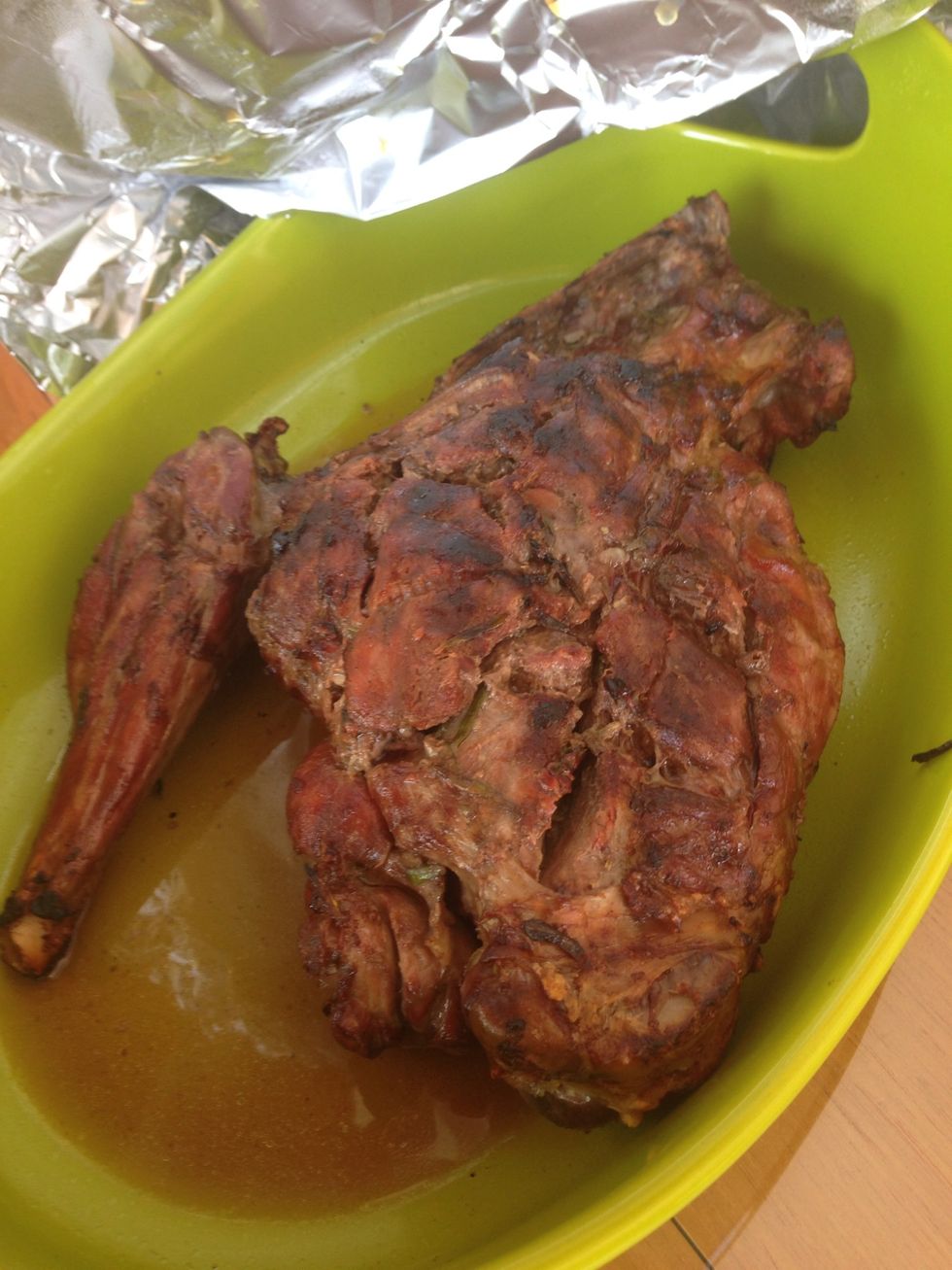 Serve the parts from the thinner side of the meat to the people that like theirs well done, and leave the thicker, pinkier pieces for you :) Enjoy!
Rosemary
1 leg of lamb
Garlic
Olive oil
Salt