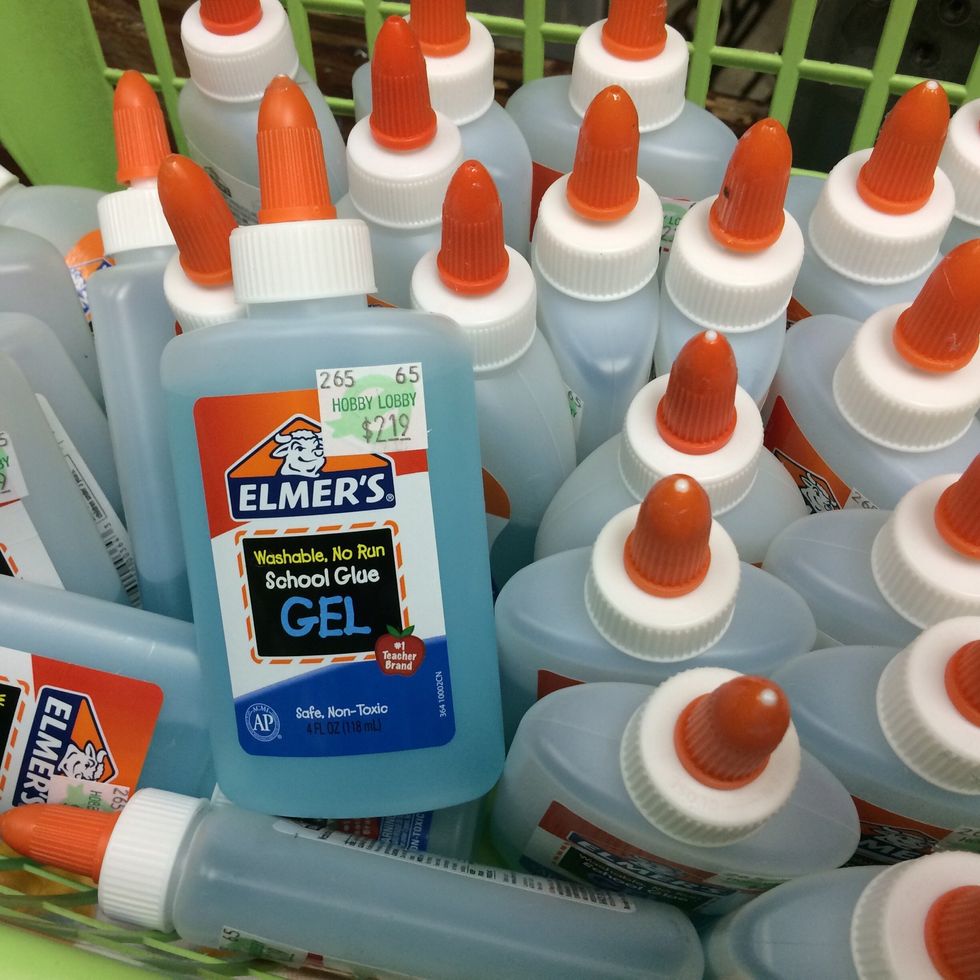 I have used both gel and regular school glue. Both work
Cotton fabric. Old sheets work well.
We will miX Acrylic paint with water. Cause acrylic stains and that's what we're going for.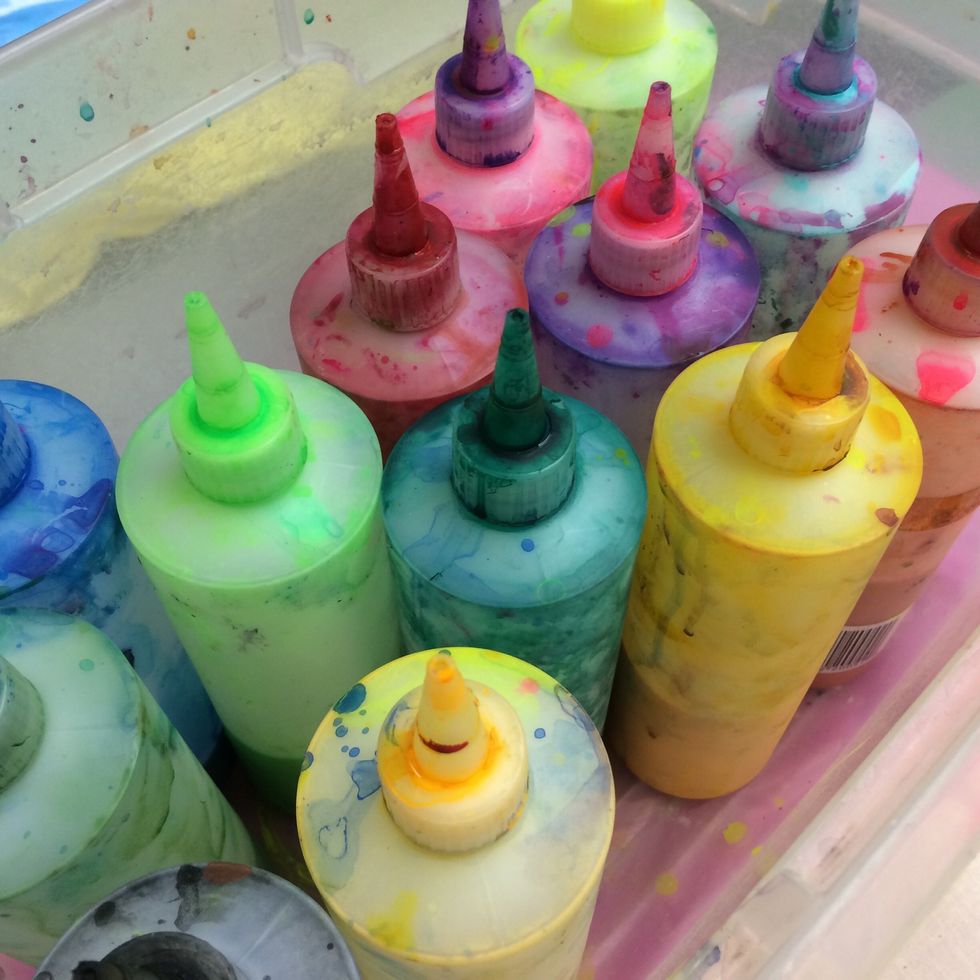 If you are planning a large project you can shake it up in a condiment bottle. About 1-10 paint to water ratio.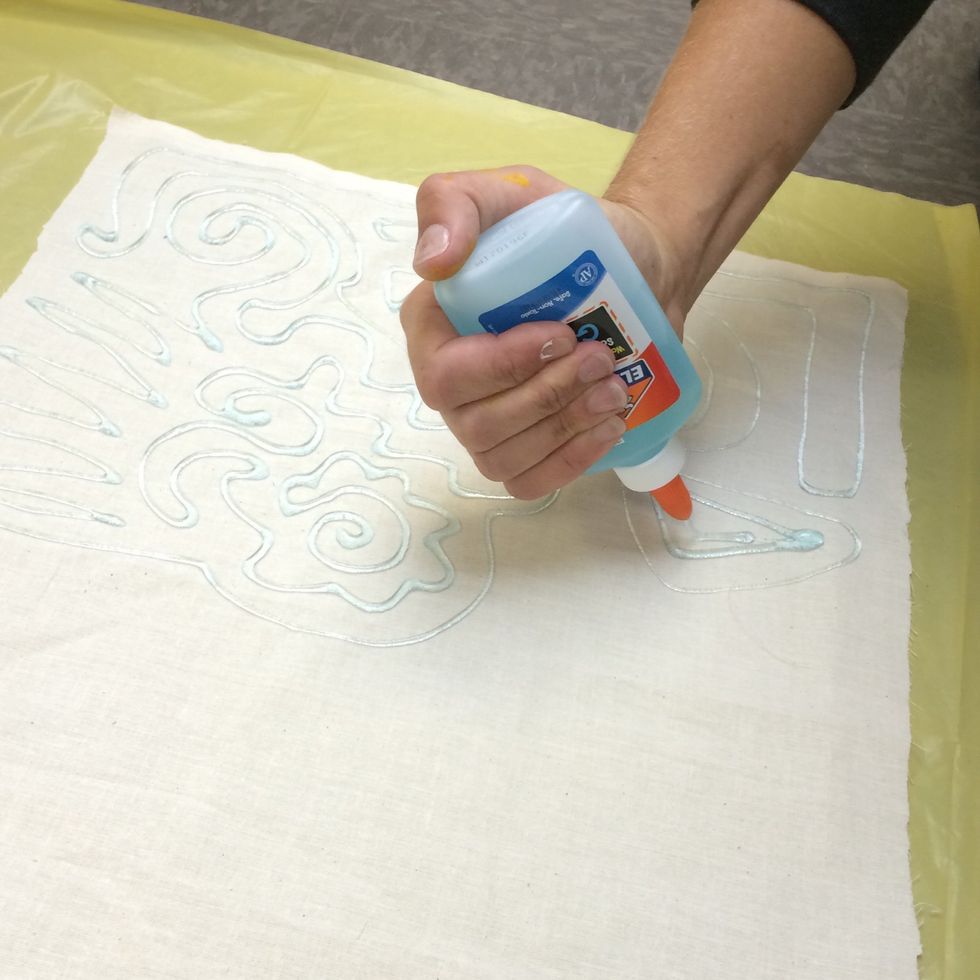 Feel free to sketch your design in pencil. I am free stylin' with an abstract pattern. Apply glue to fabric.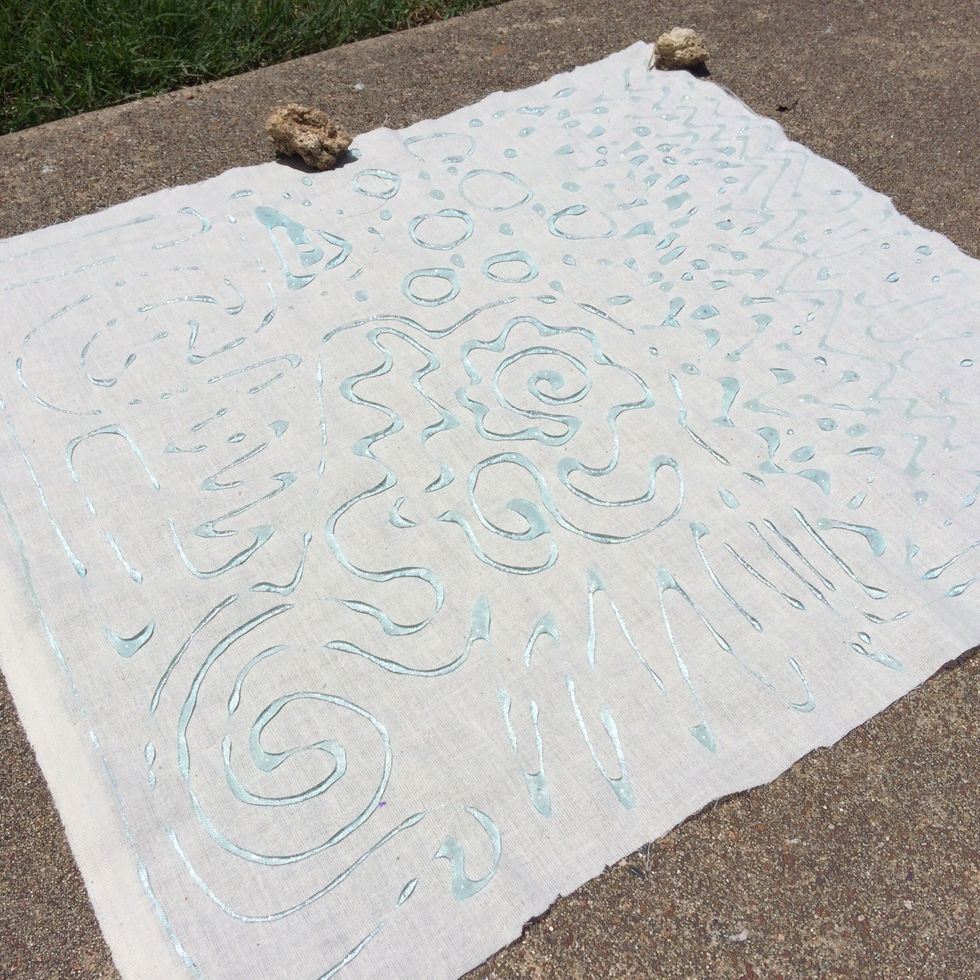 Allow to dry. Use the sun or fan to speed up the process.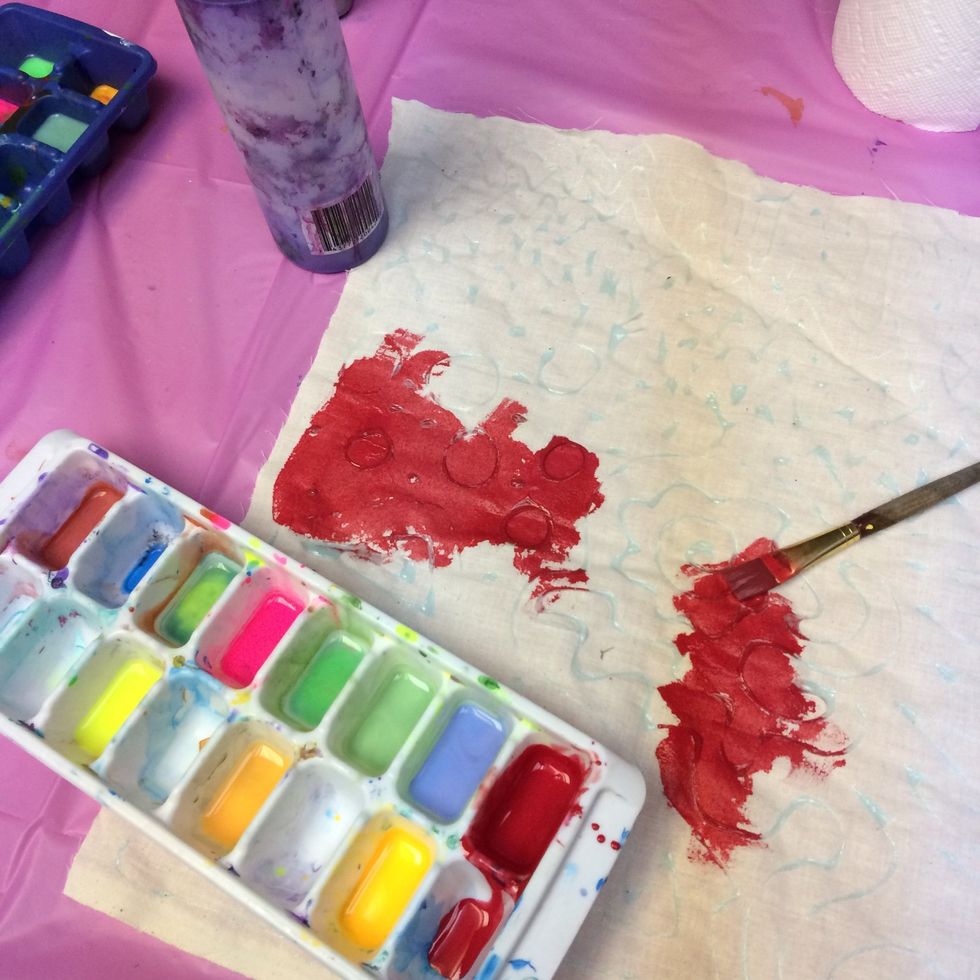 Once the glue is dry, paint design with the watered down acrylic.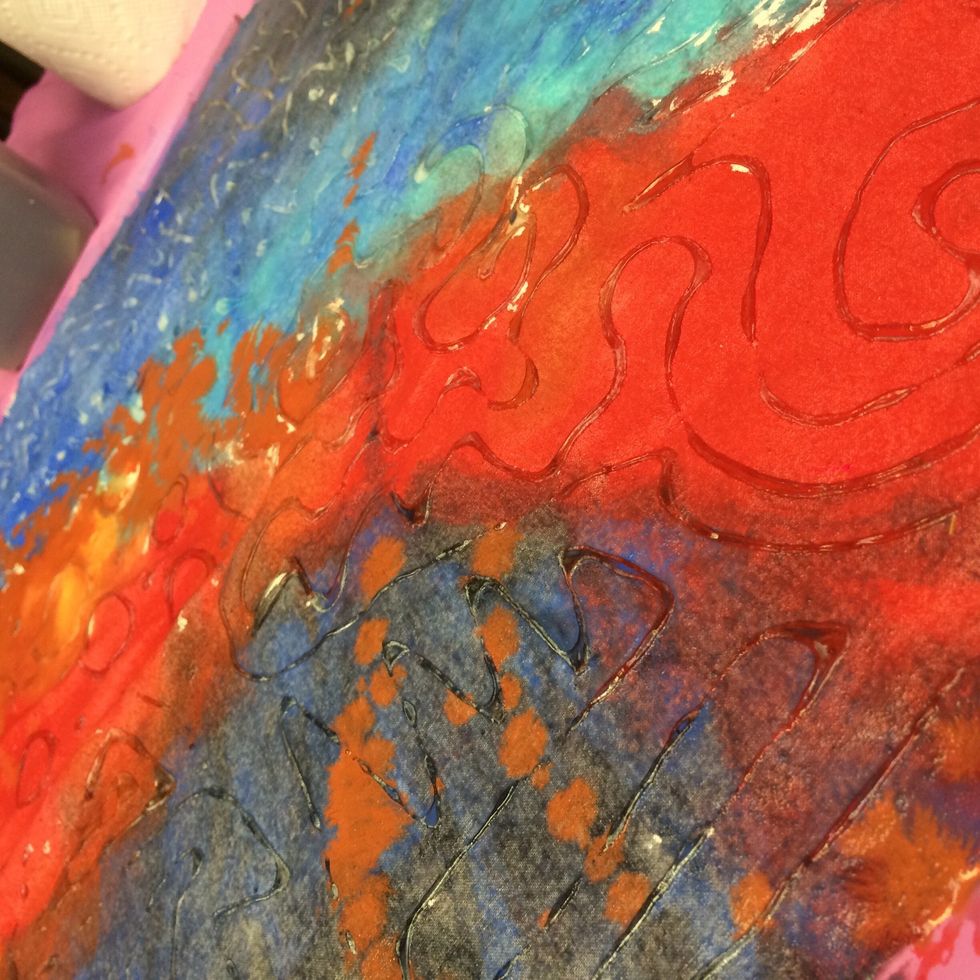 Now we wait...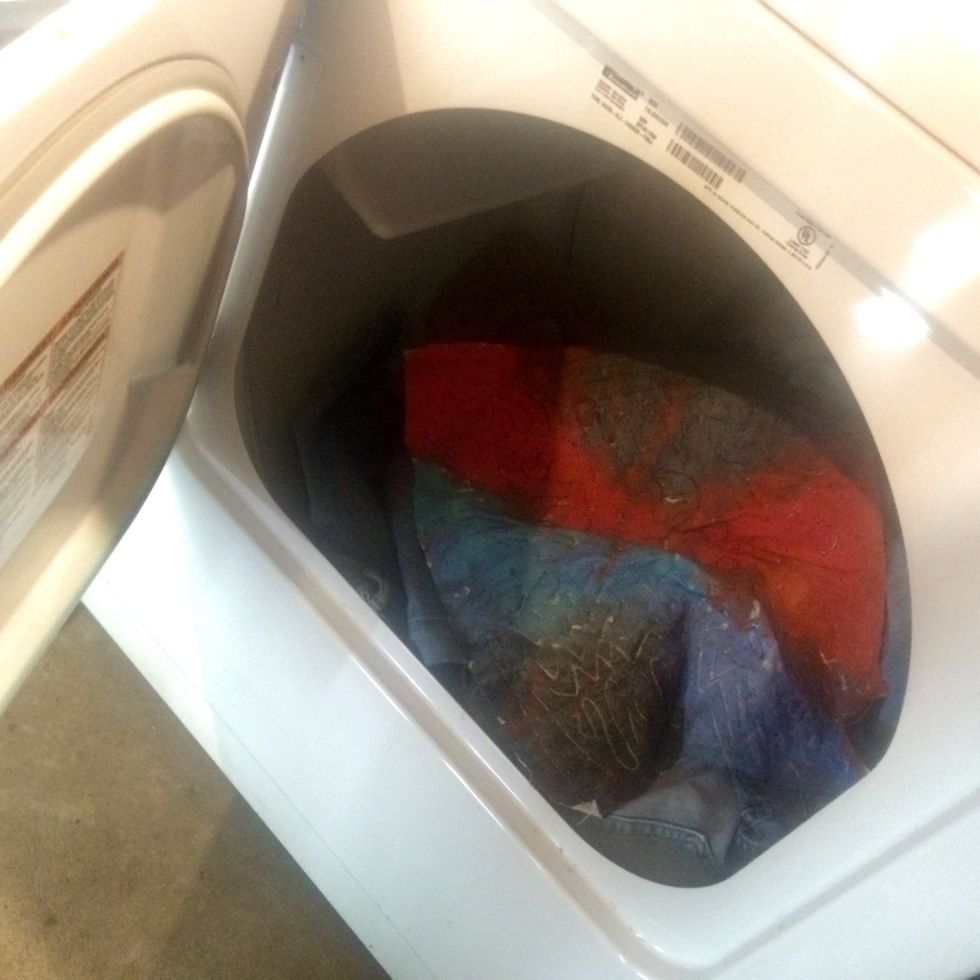 After it is dry, I pop it in the dryer for about 30 min. just to be sure. If it is still too wet it could stain your washer, but if it's not dry enough the paint will wash out.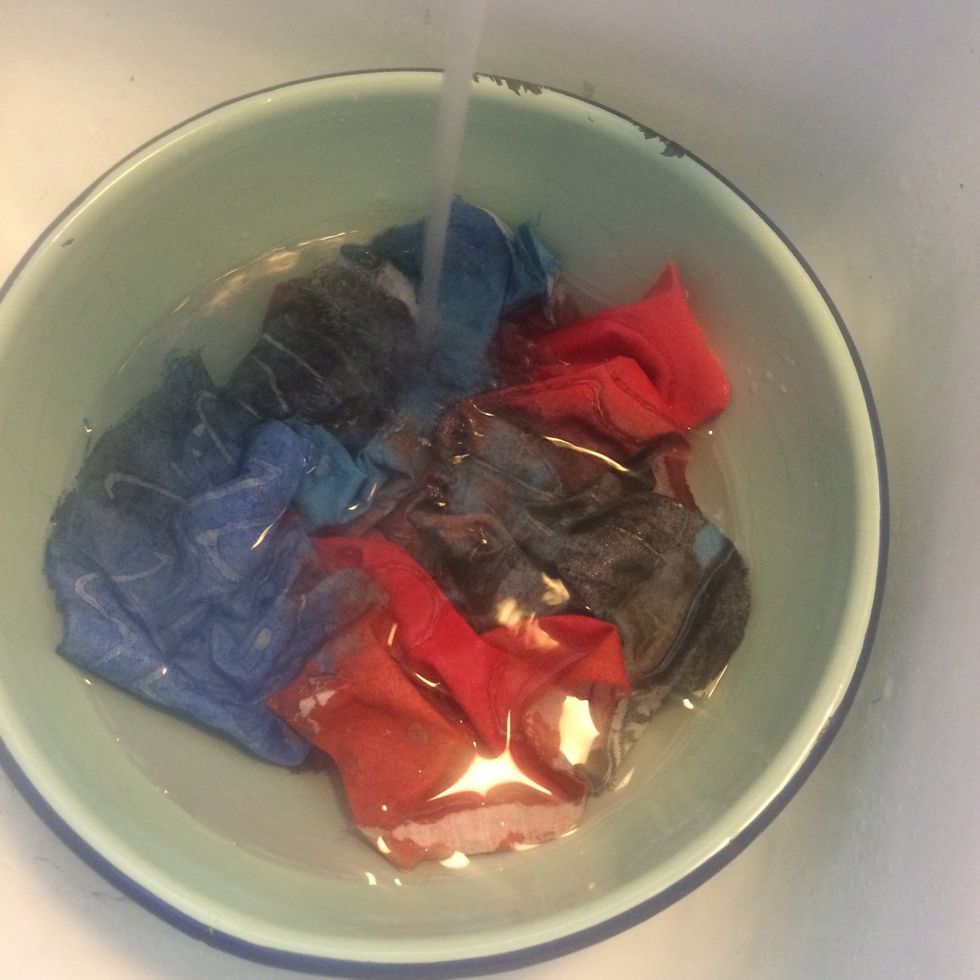 After it is really dry, soak it in water for about 30 min. This step softens up the glue.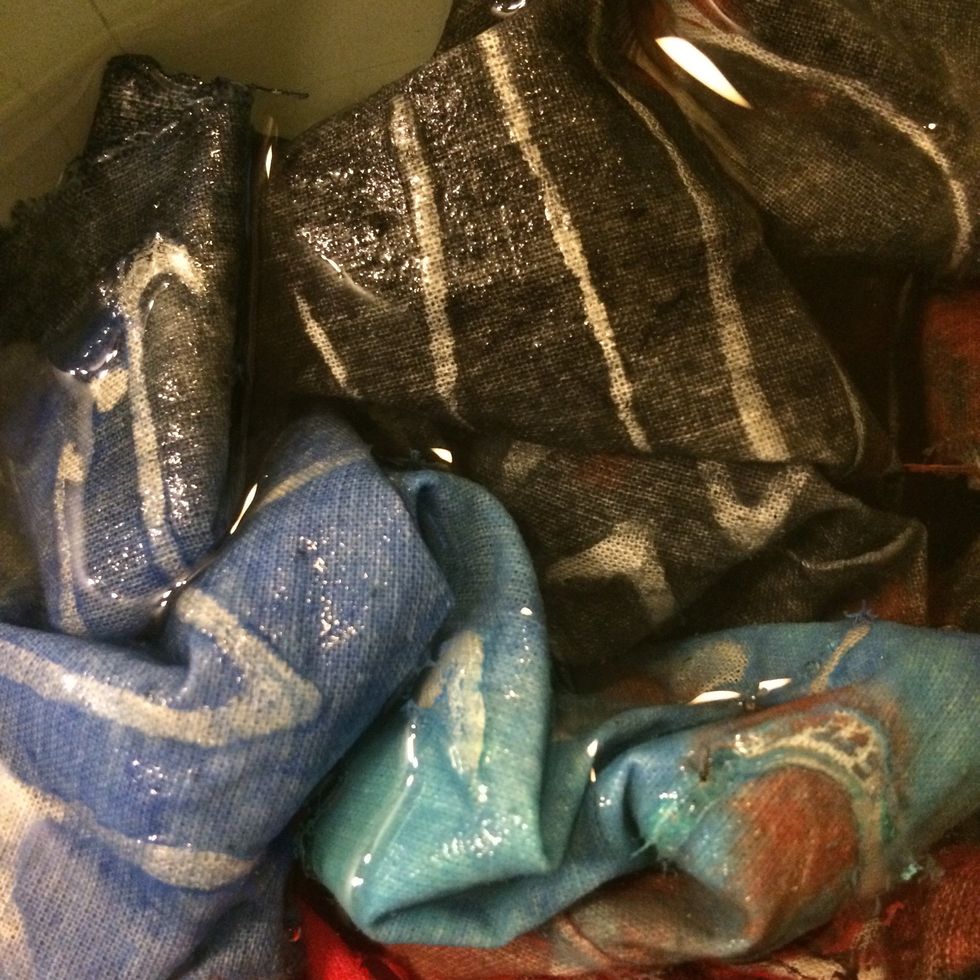 See the glue?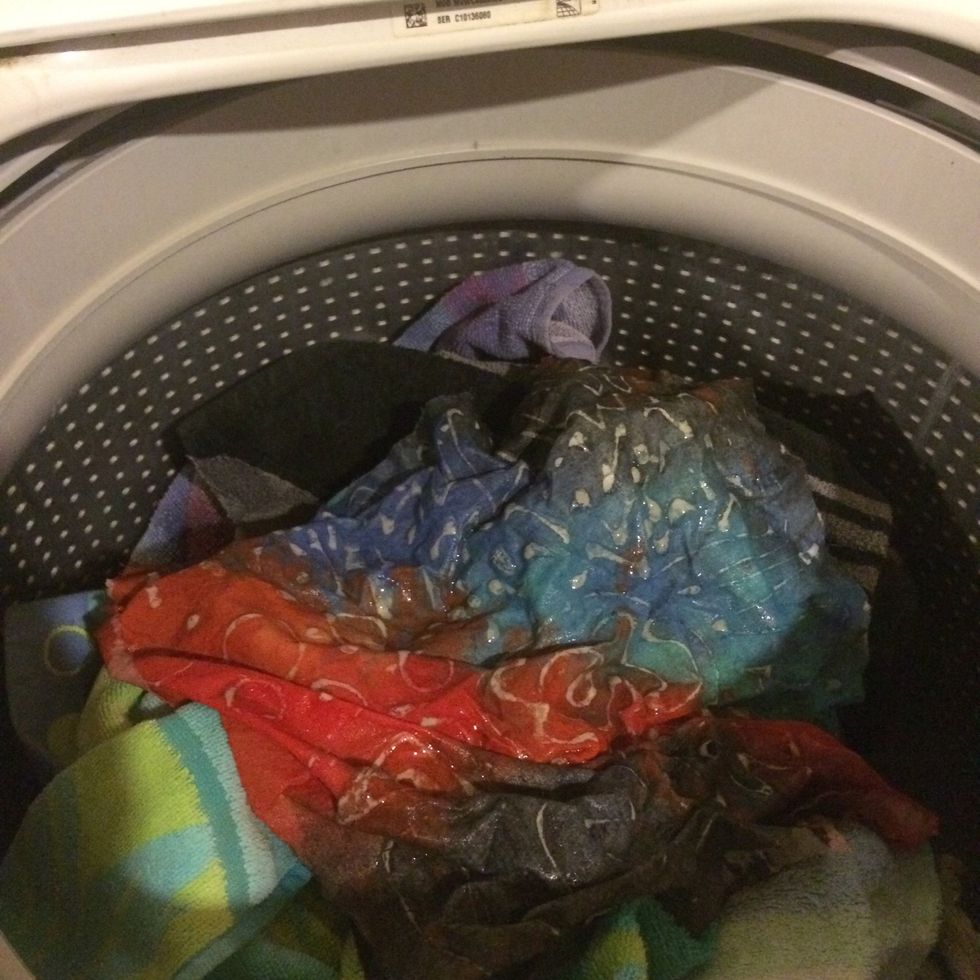 Now wash it. I wash with a towel or two on delicate.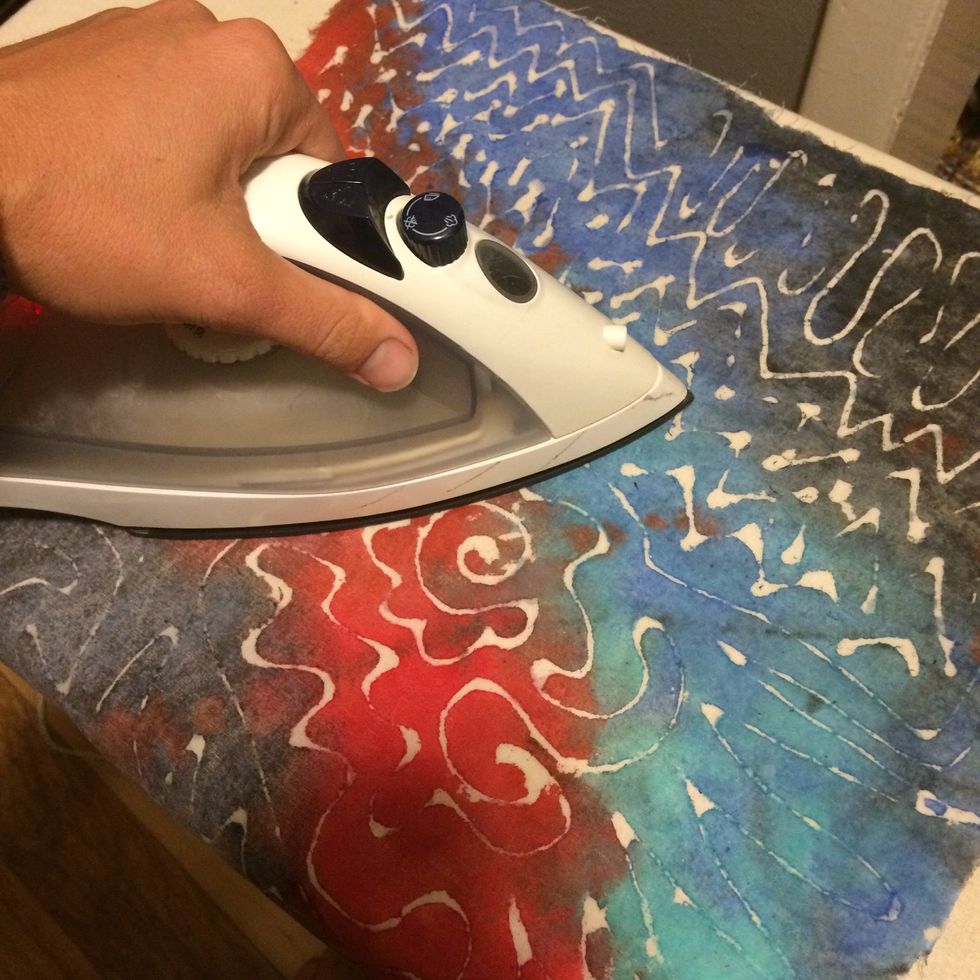 After the wash cycle go straight to the iron. You can use the drier for larger projects.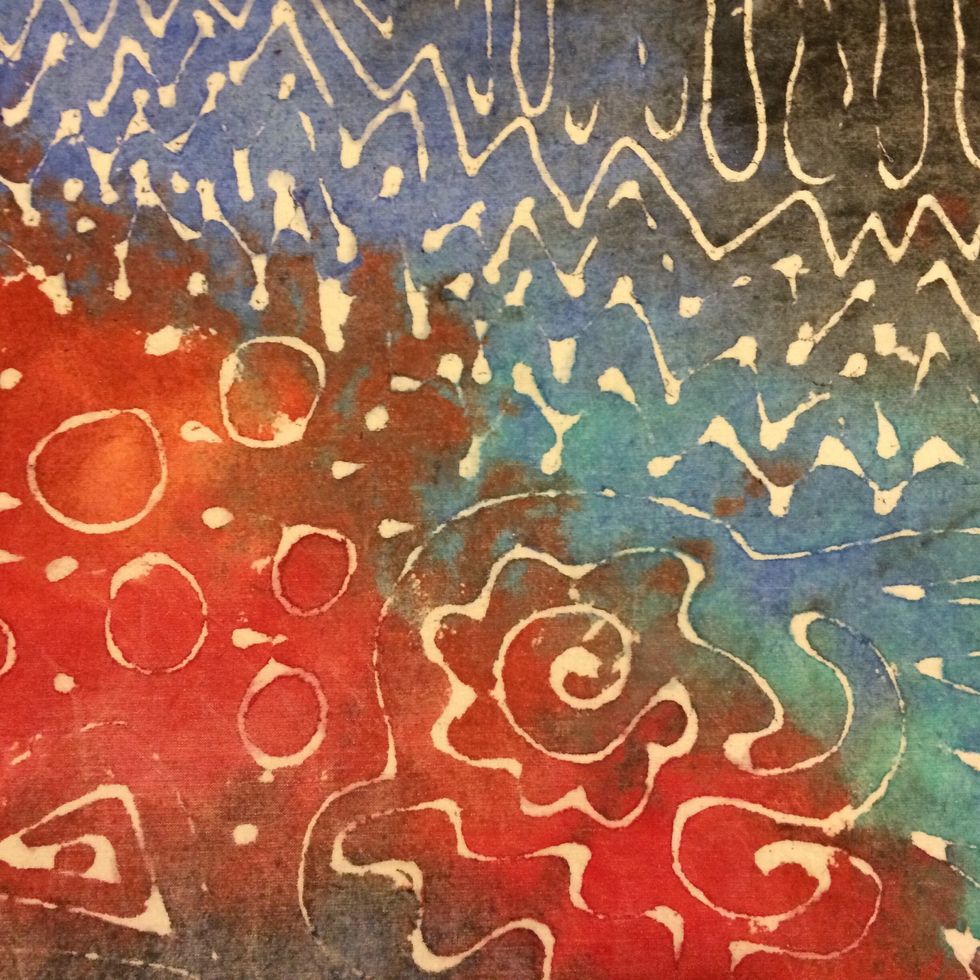 Ta Da!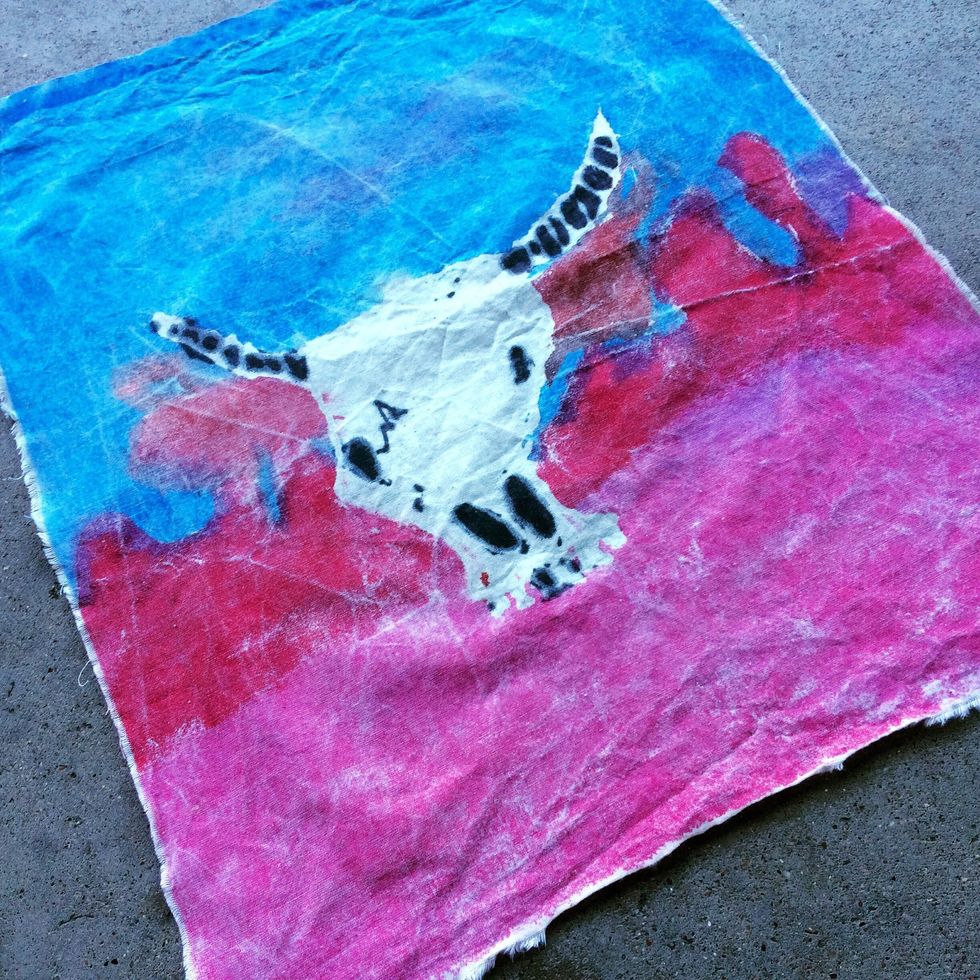 Student projects
Cotton fabric lile muslin
Elmers gel glue
Acrylic paint
Water
Paint brushes
Containers for paint