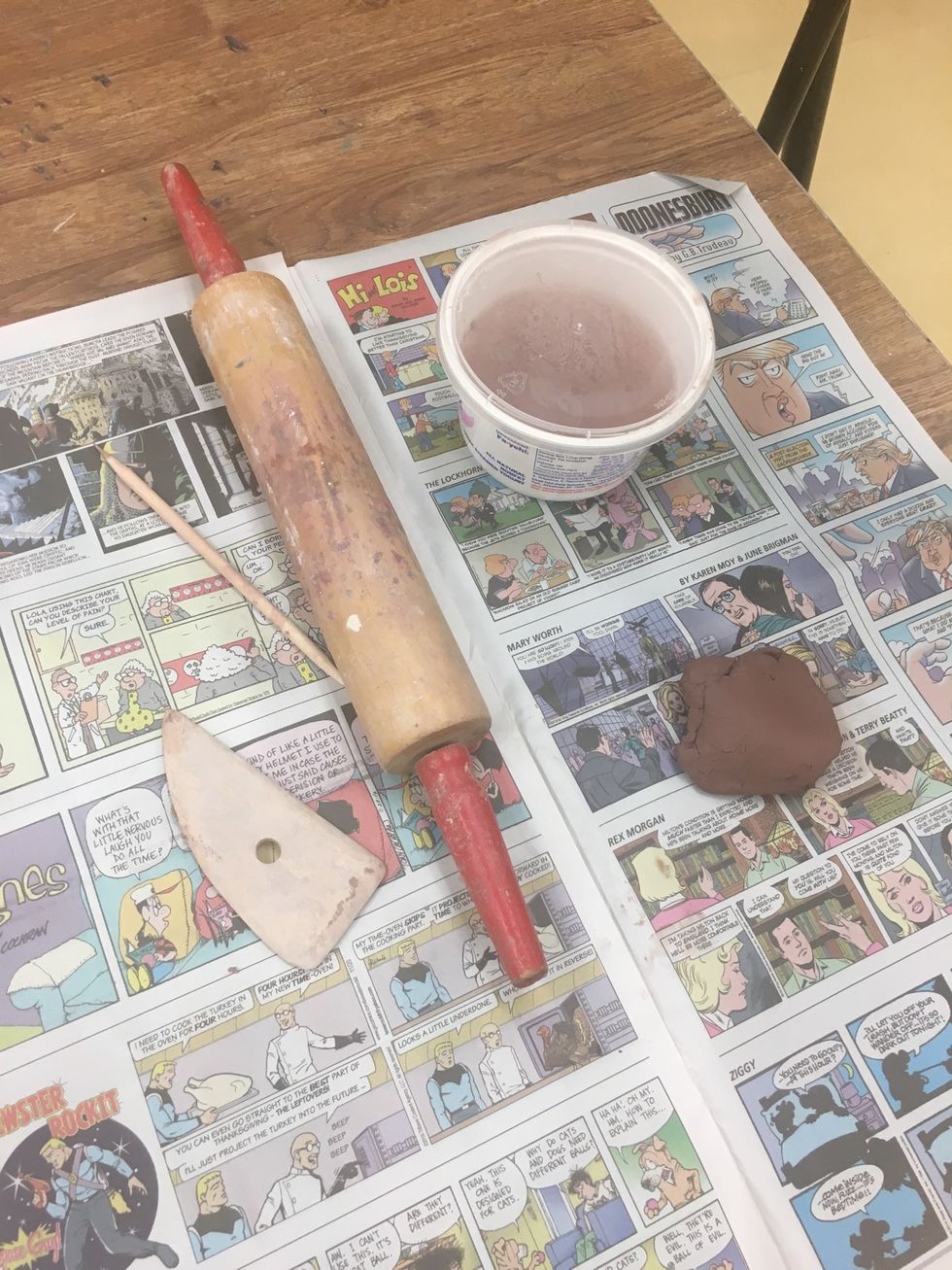 Supplies!
Always start with a base first- roll out to an even 1/4" ( sometimes 1/2 but never thicker than that!)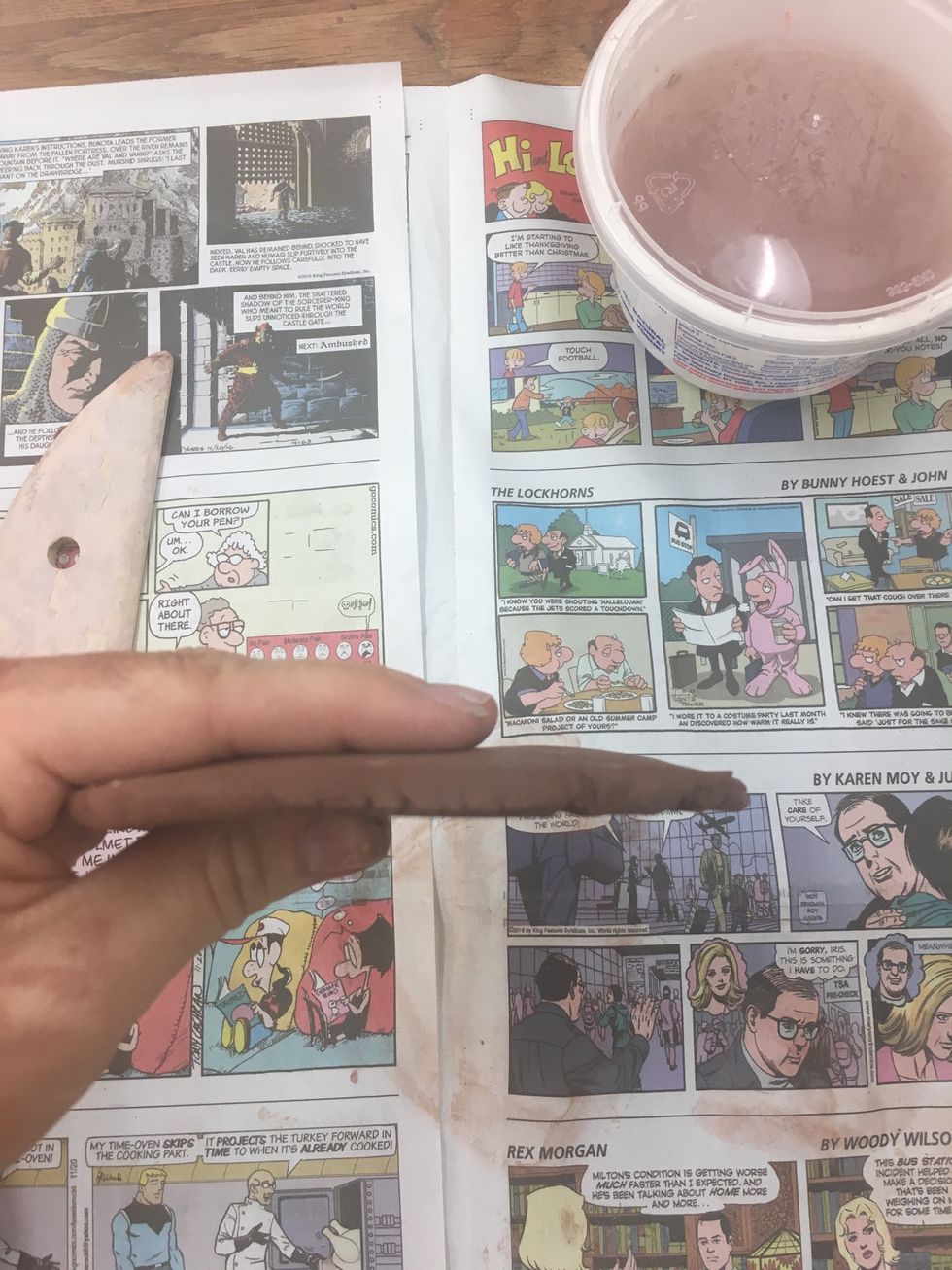 You can use a ruler to measure, or "guesstimate"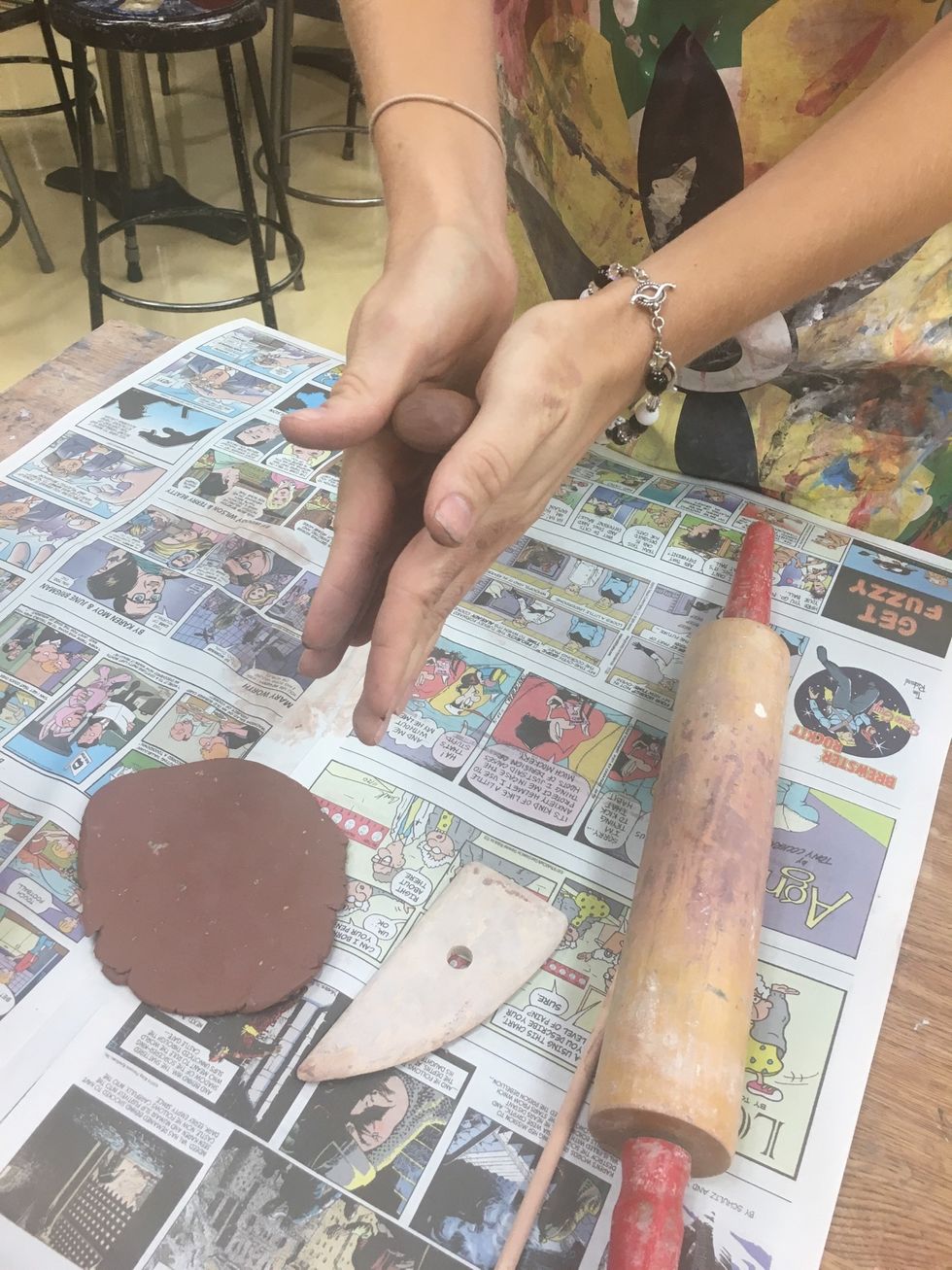 To make a coil, start with a ball of clay and start rubbing back and forth between palms
Check length and trim any access of for a nice flat joint
While first coil is on base, make marks around so you know where to attach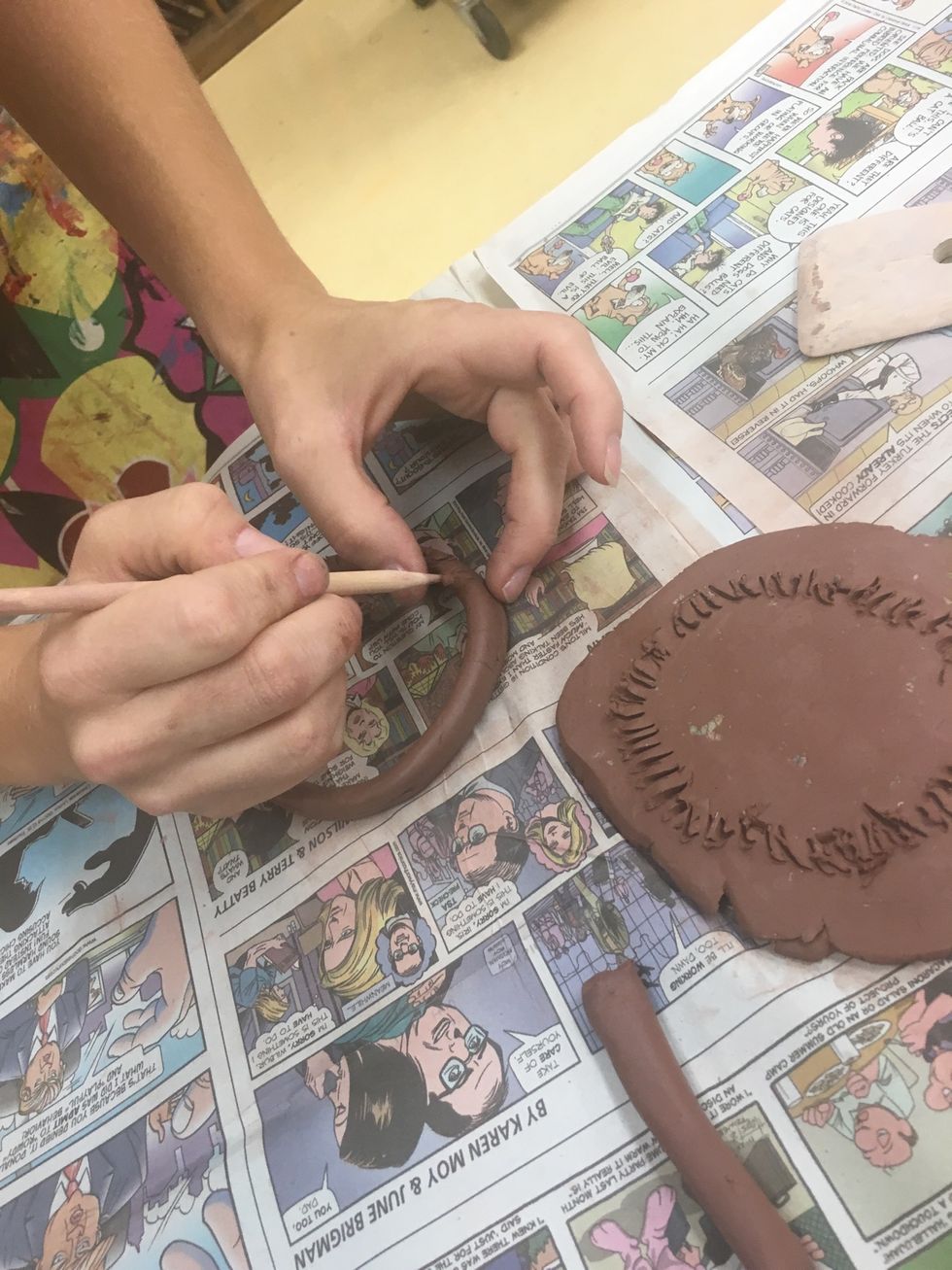 First attach step: SCORE !!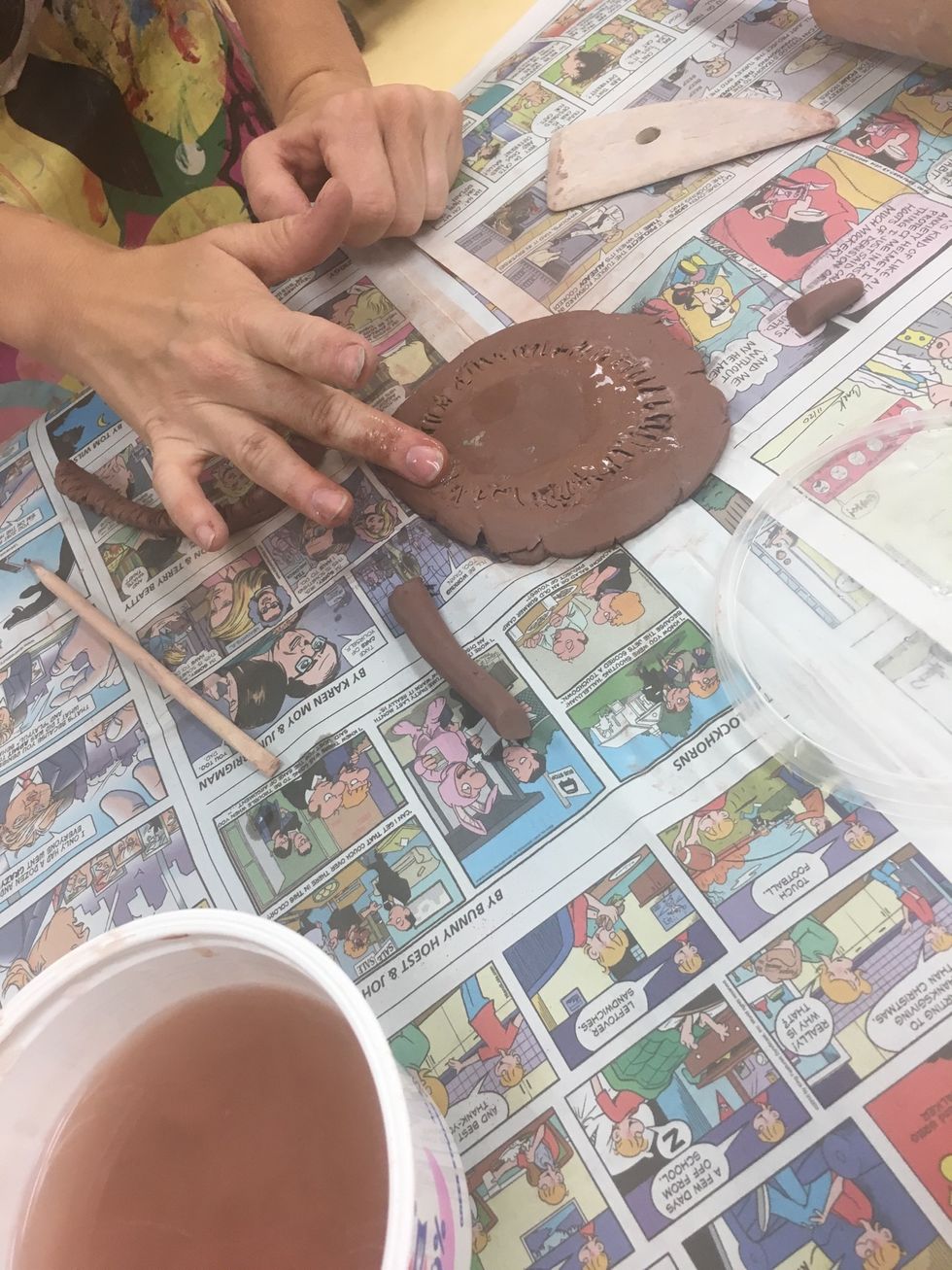 2nd step: SLIP!!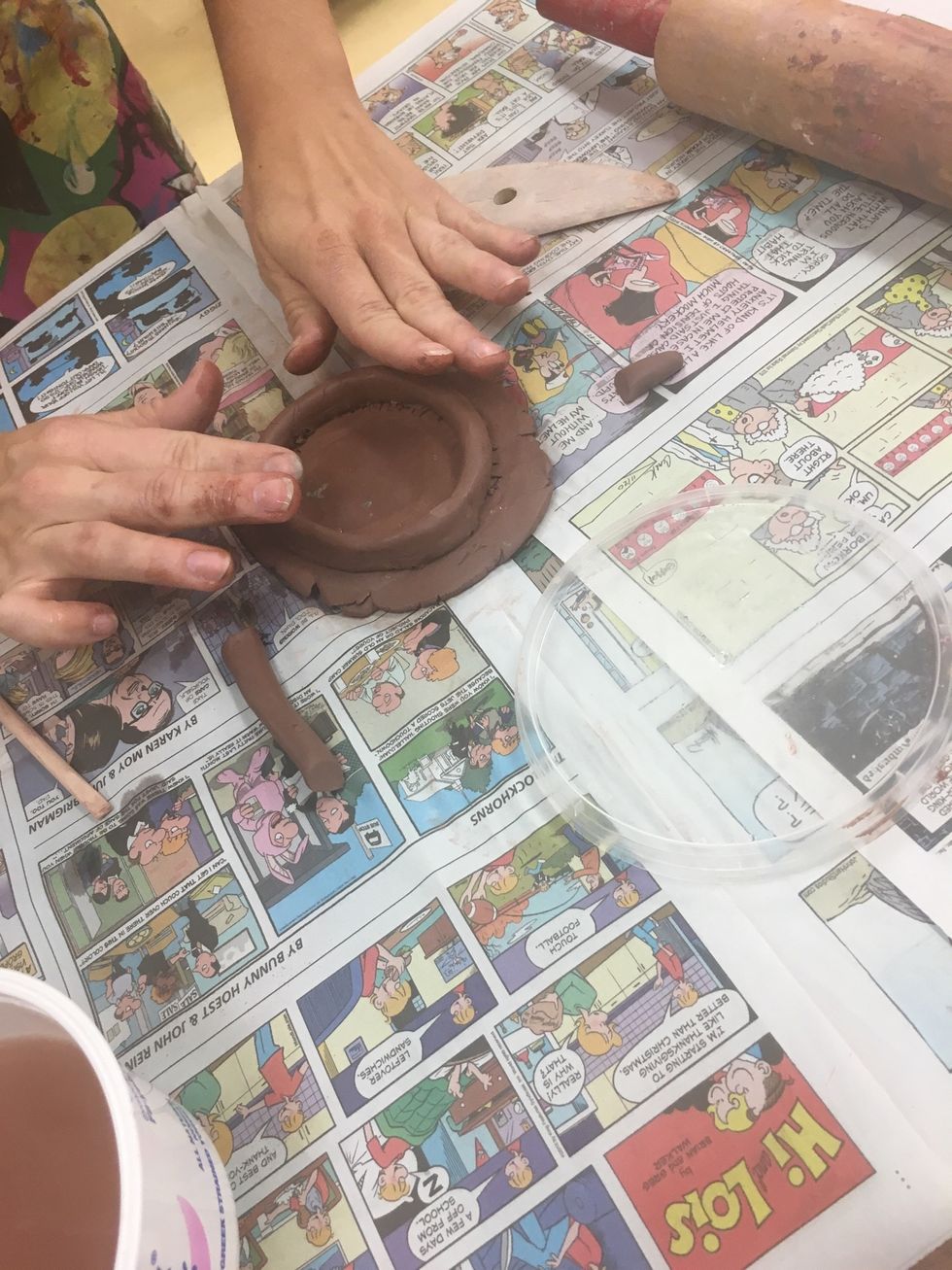 Gently press it into place ...
Trim your base carefully around coil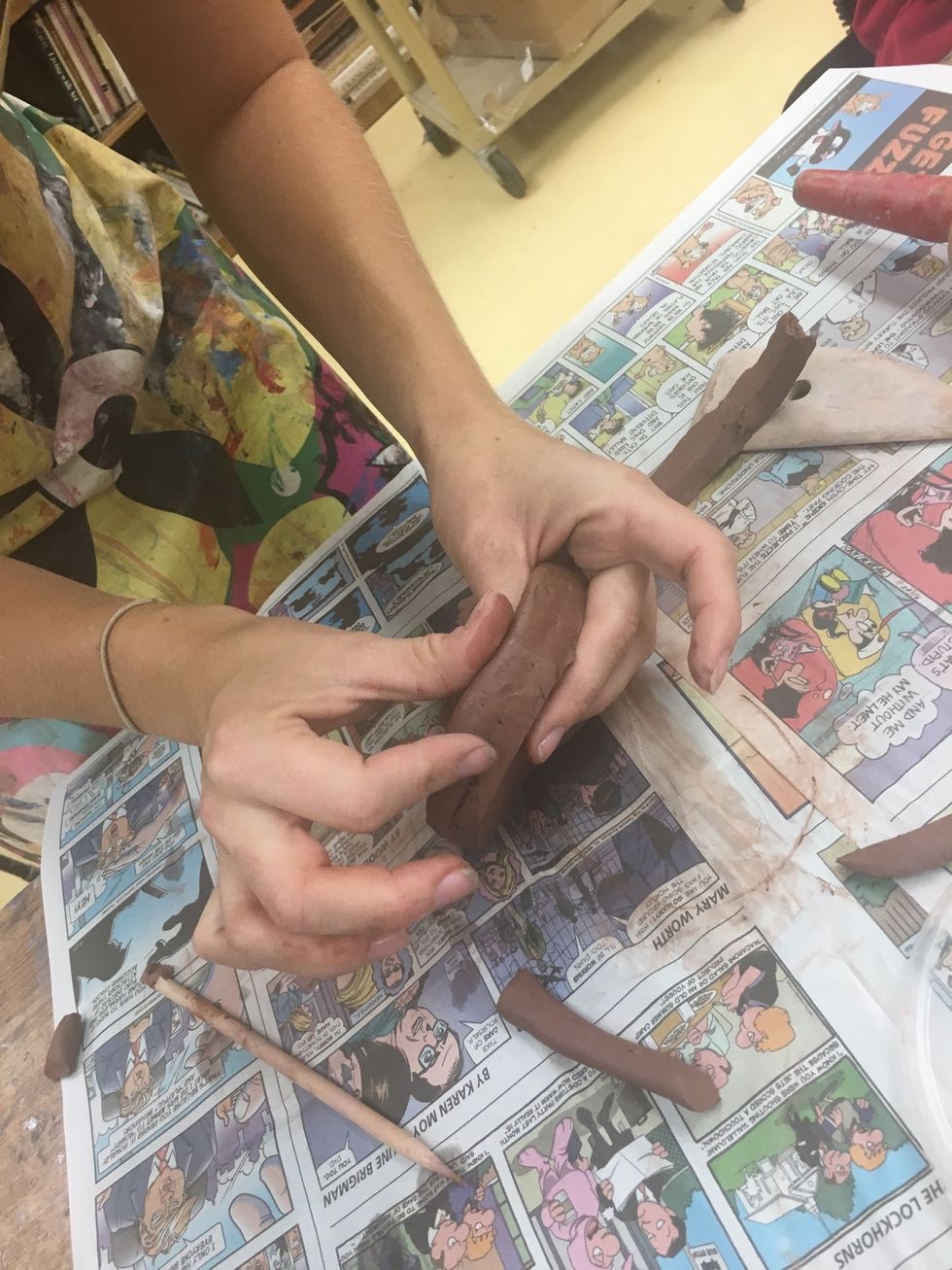 SMOOTH the attachment together