This is a simple and quick recipe for barbecue teriyaki tofu. You can also try other sauces.
13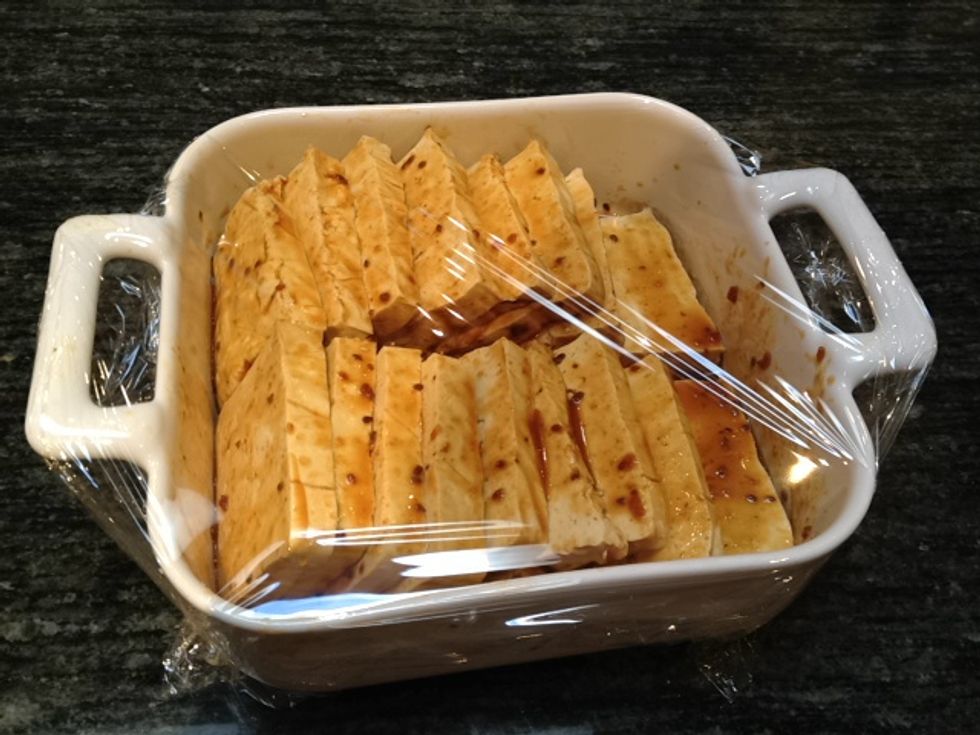 Put plastic wrap on top of the container.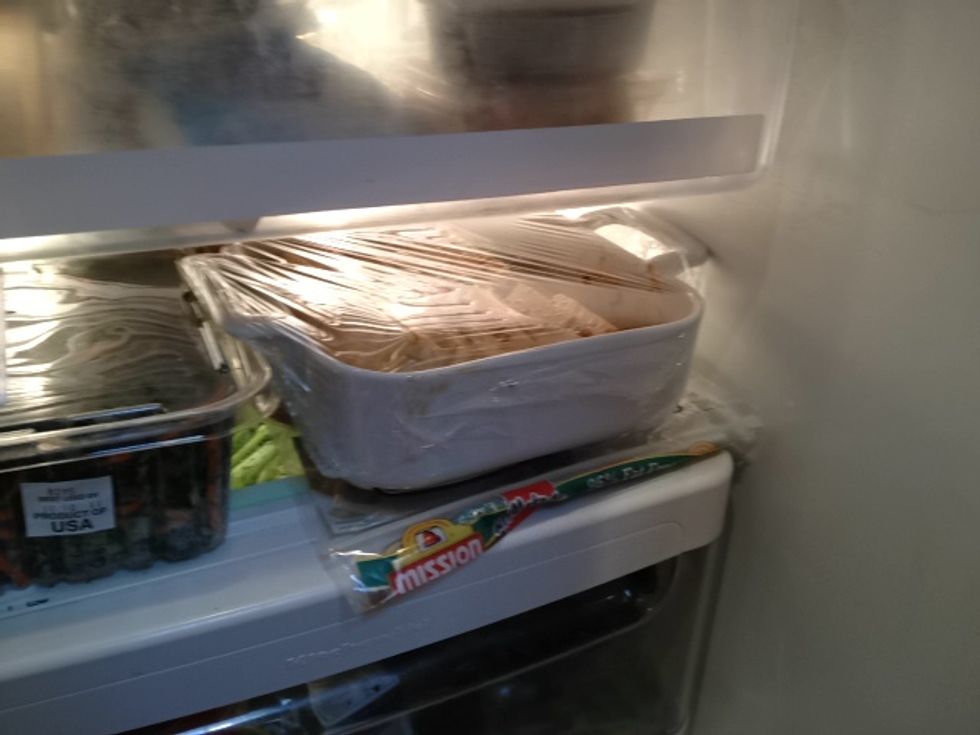 Put the tofu into the refrigerator and let it marinate for at least 30 min. I usually let it marinate for approximately 2 hours.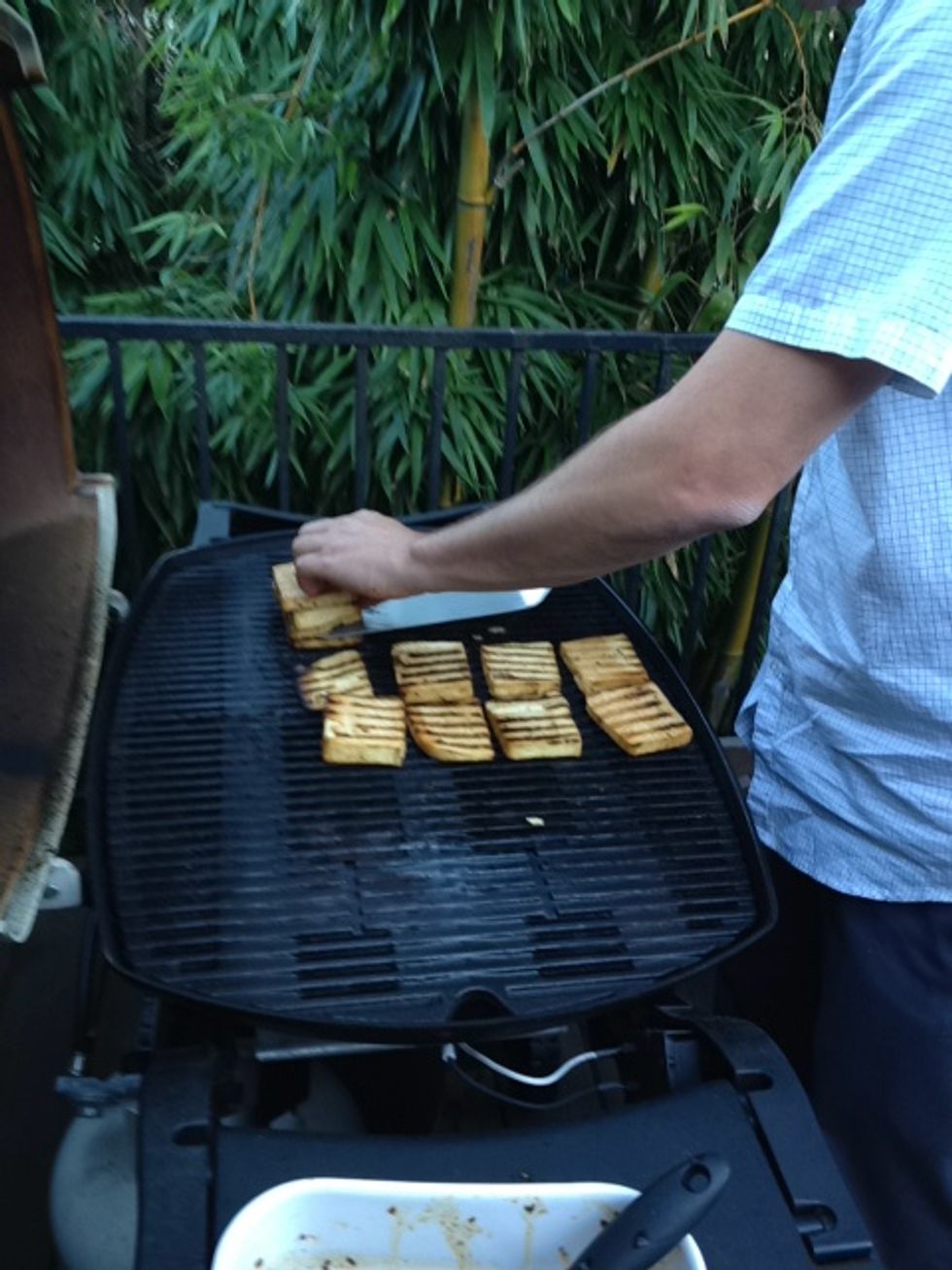 Take the tofu off the grill and eat it!
1.0 Tofu
1.0 Non-stick cooking oil
1.0 Teriyaki sauce
1.0 Baking pan
1.0 Plastic wrap
1.0 Barbecue spatula