Barbecue Ham Steaks. Apple/brown Sugar Infused.
5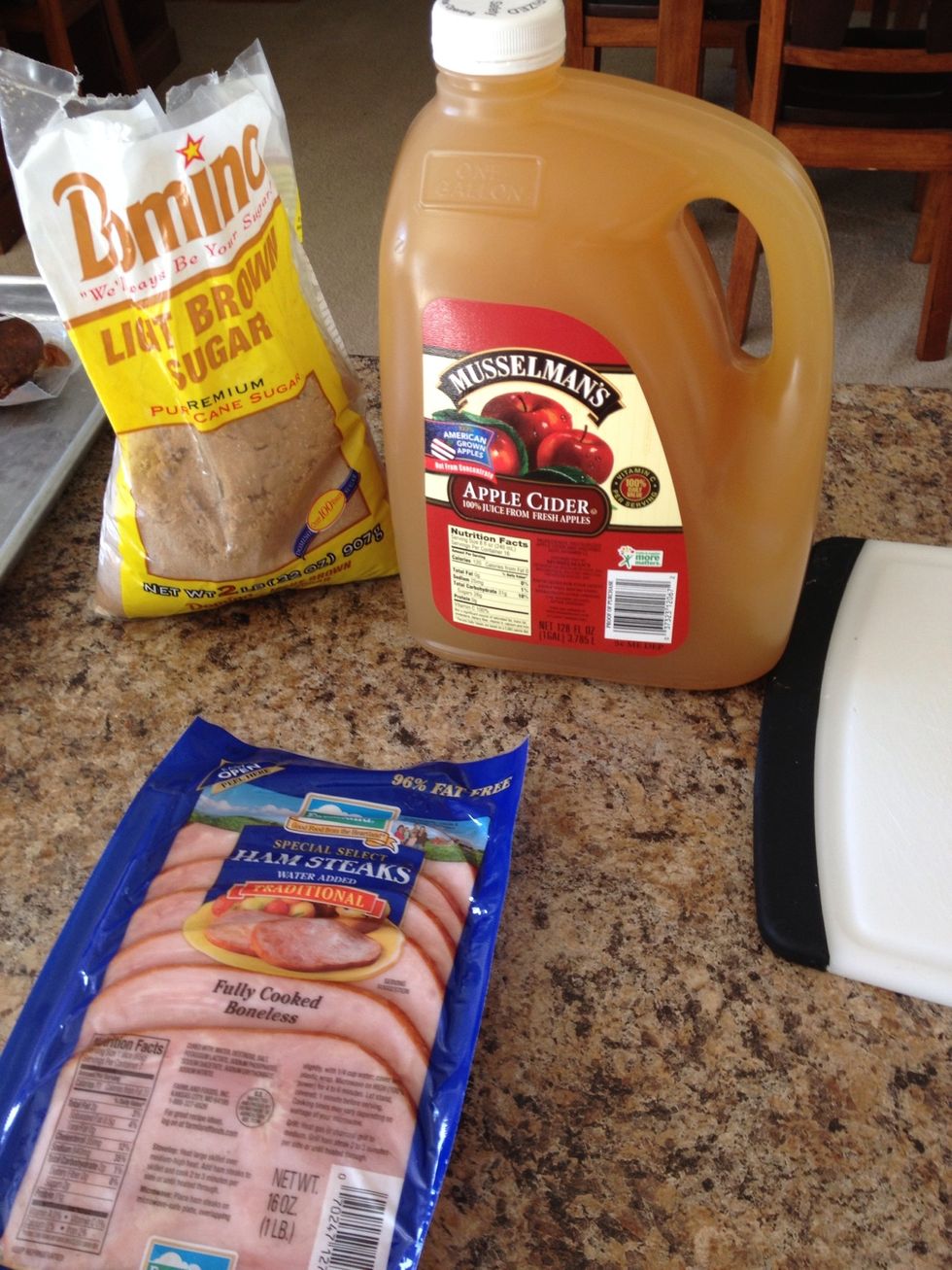 Ingredients.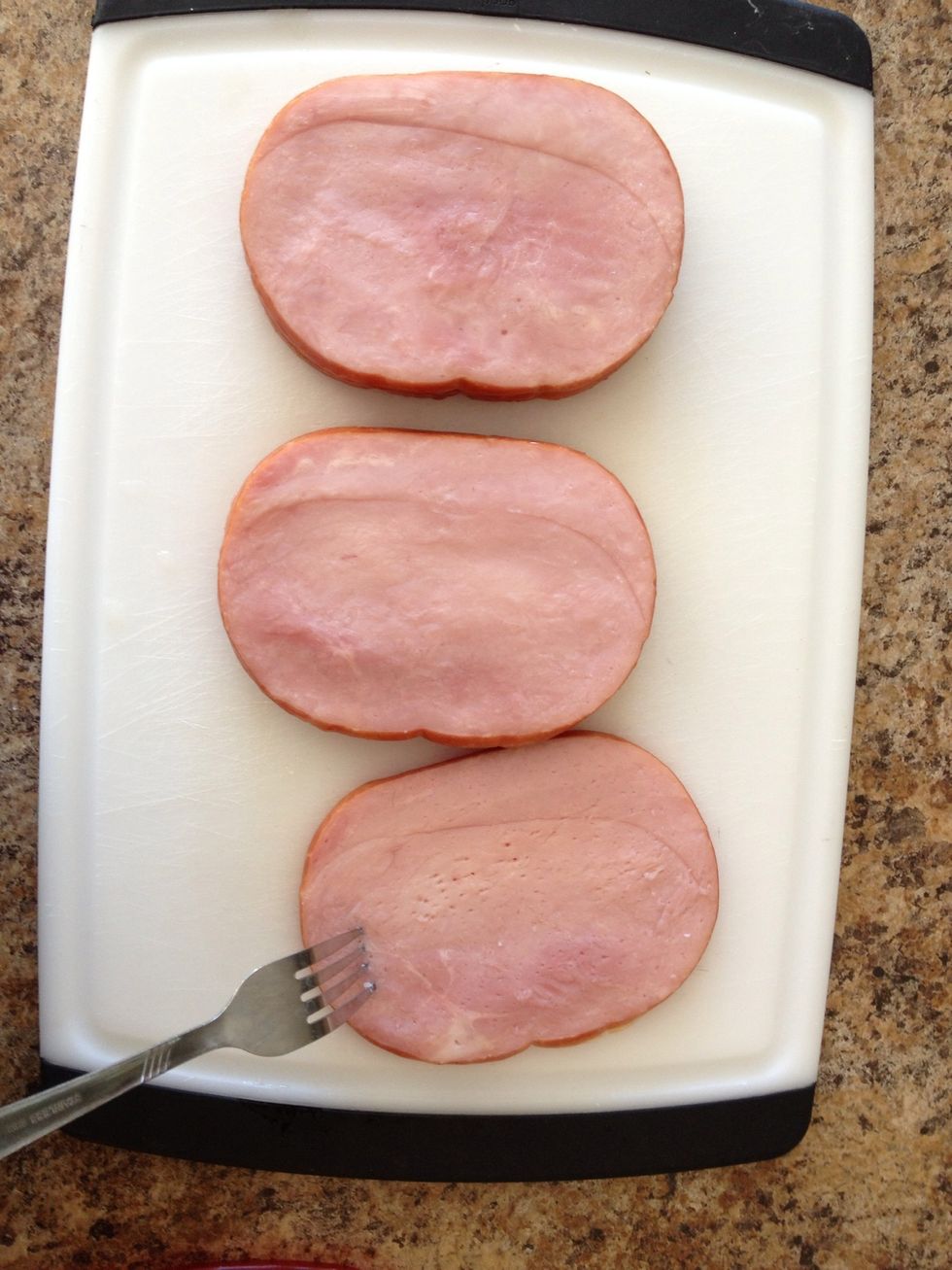 Score with fork. Poke it.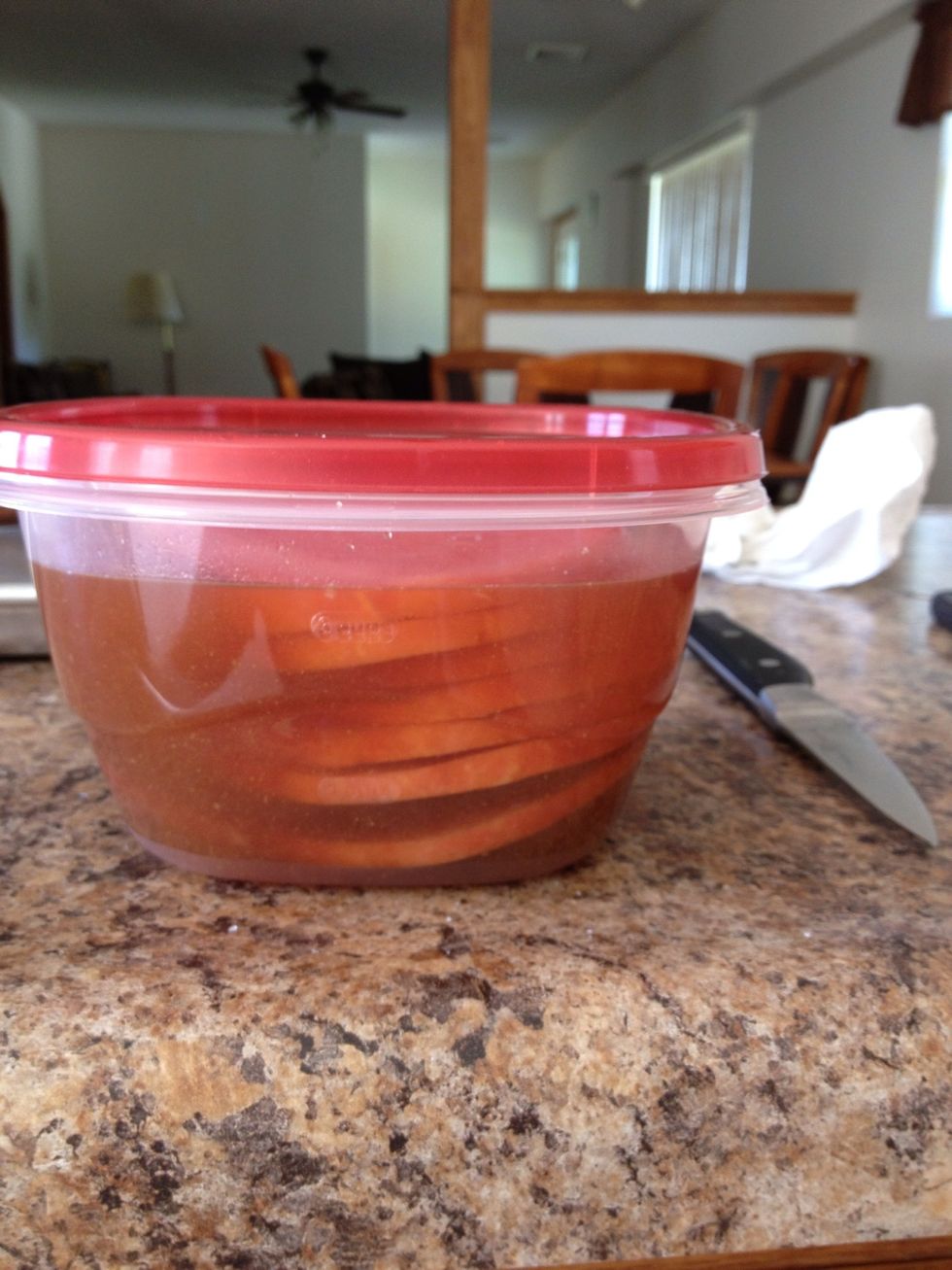 This is the combined. Apple juice and brown sugar. You might have to micro it for a minute to get it all dissolved. Put in fridge for 1 1/2 hours.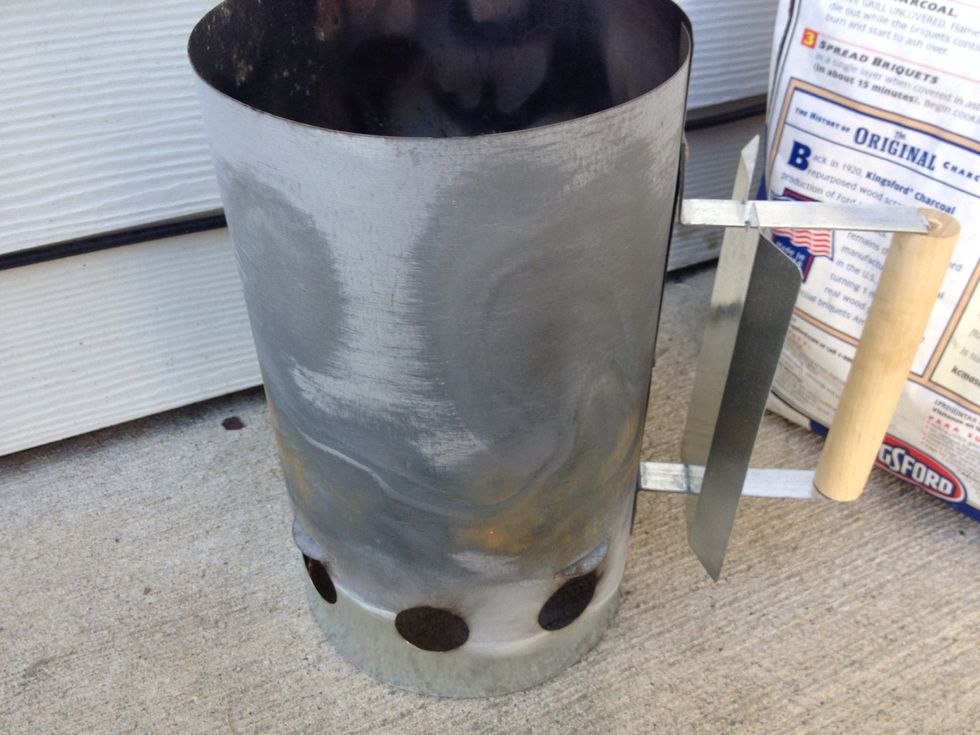 20 minutes before you pull out your ham. Prep that grill. It should be clean. You do not want the savory ham tainted with yesterdays burgers. Fill entire coal starter and get them coals glowing.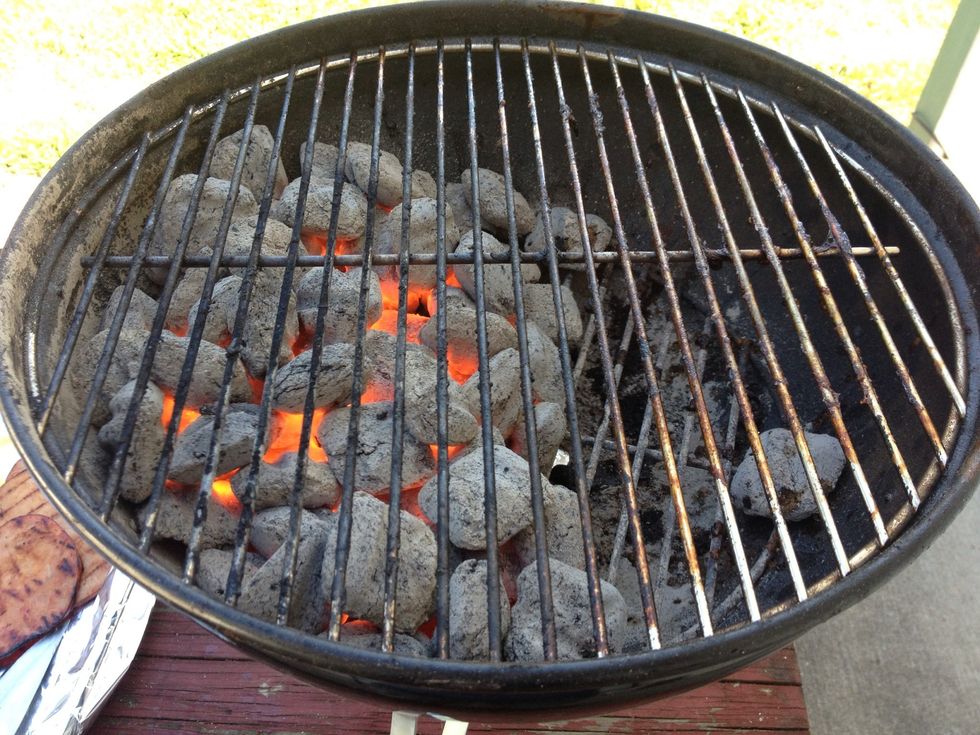 Hot side and not so hot side.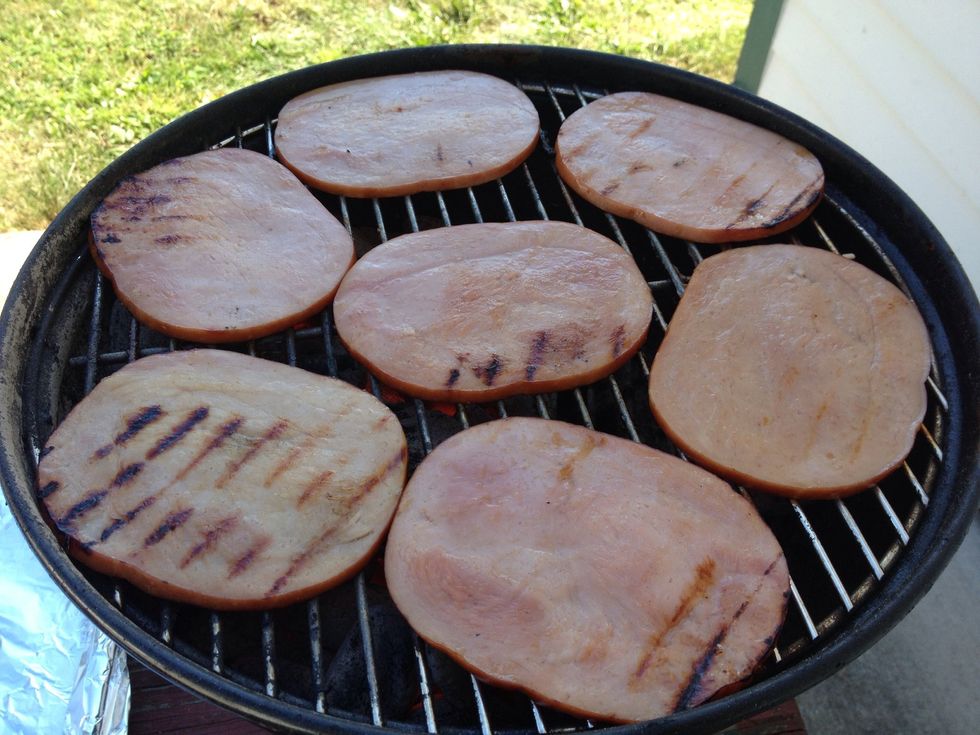 Place directly on grill from container.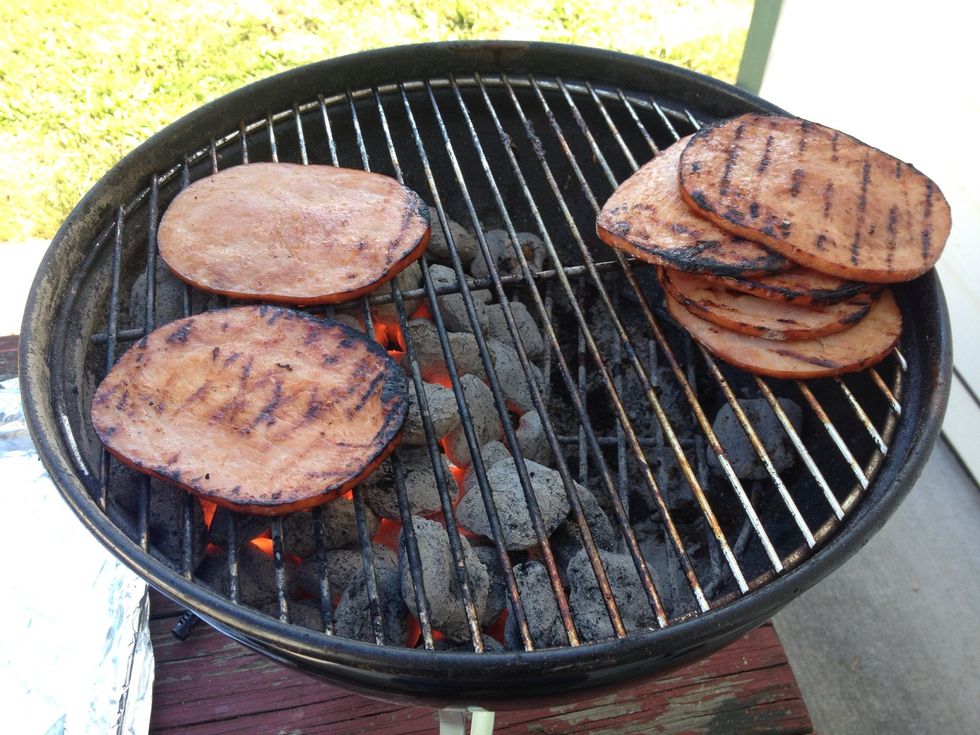 When they are done to your liking. Move them to the not so hot side to rest. By the way, that is not burnt ,,the sugar drips out and caramelizes. It is so frickin good.
Done. Slice thinly and serve with Vanilla ice cream. Or whatever you like.
1/3c Motts apple juice
2/3c Brown sugar.
Ham steaks. 1 pack.
Erik Roberts
I love cooking. Love experimenting. Will post the stuff that works. New stuff every weekend. Unless I mess it up. Hehe.