First preheat your oven to 375 degrees & spray your square pan with cooking spray.
Whisk together the flour, baking powder, & salt. Set aside.
In a stand mixer, beat the butter, oil, sugar. Beat in the eggs and egg whites one at a time, allowing time after each egg. Mix in vanilla.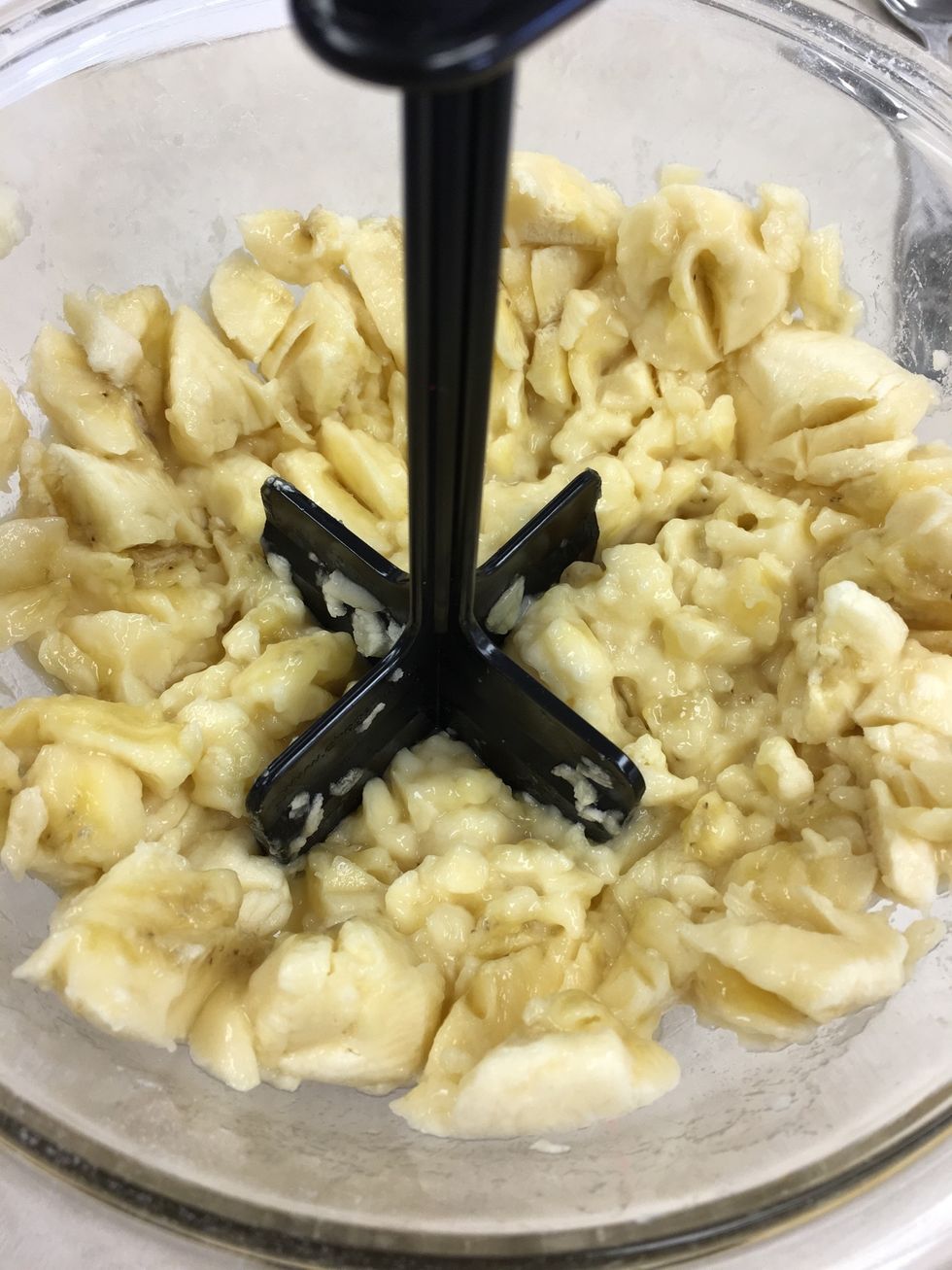 In a separate bowl, mash the bananas with milk & set aside.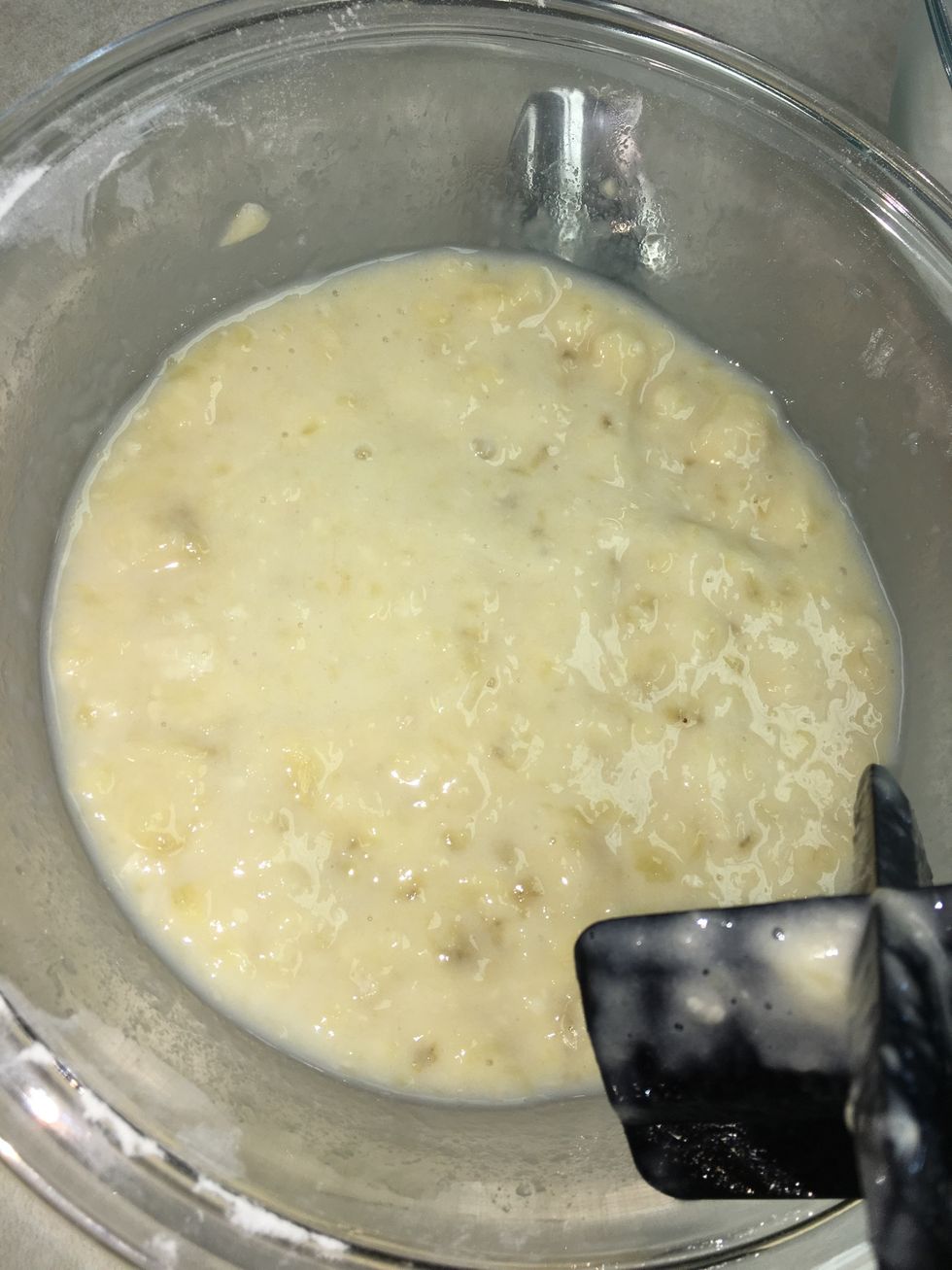 Your milk & banana mixture should look similar to this.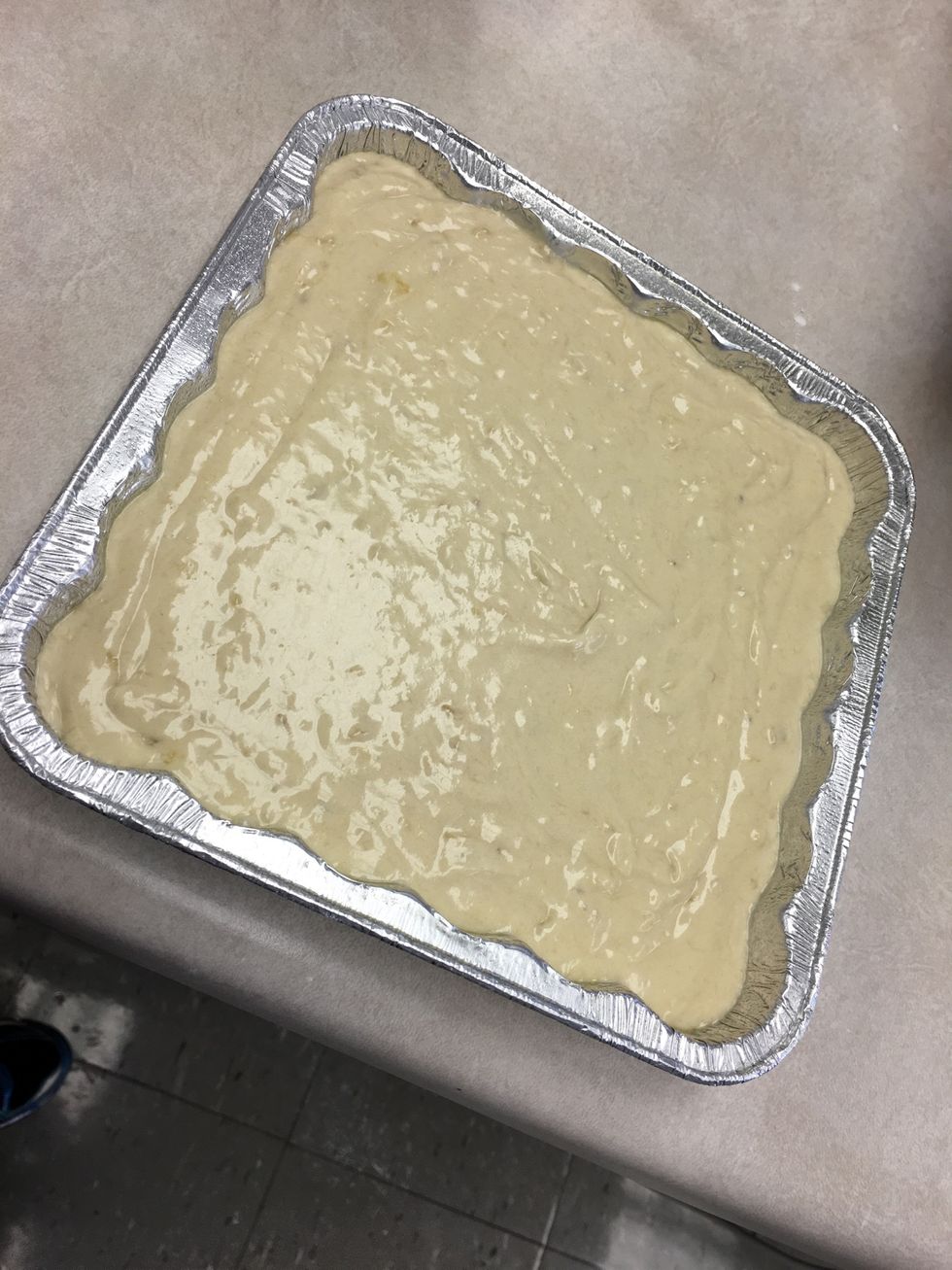 Gradually add half of the dry ingredients into the butter mixture. Mix in bananas. Mix in remaining dry mixture. Pour mixture into 8x8 square greased pan.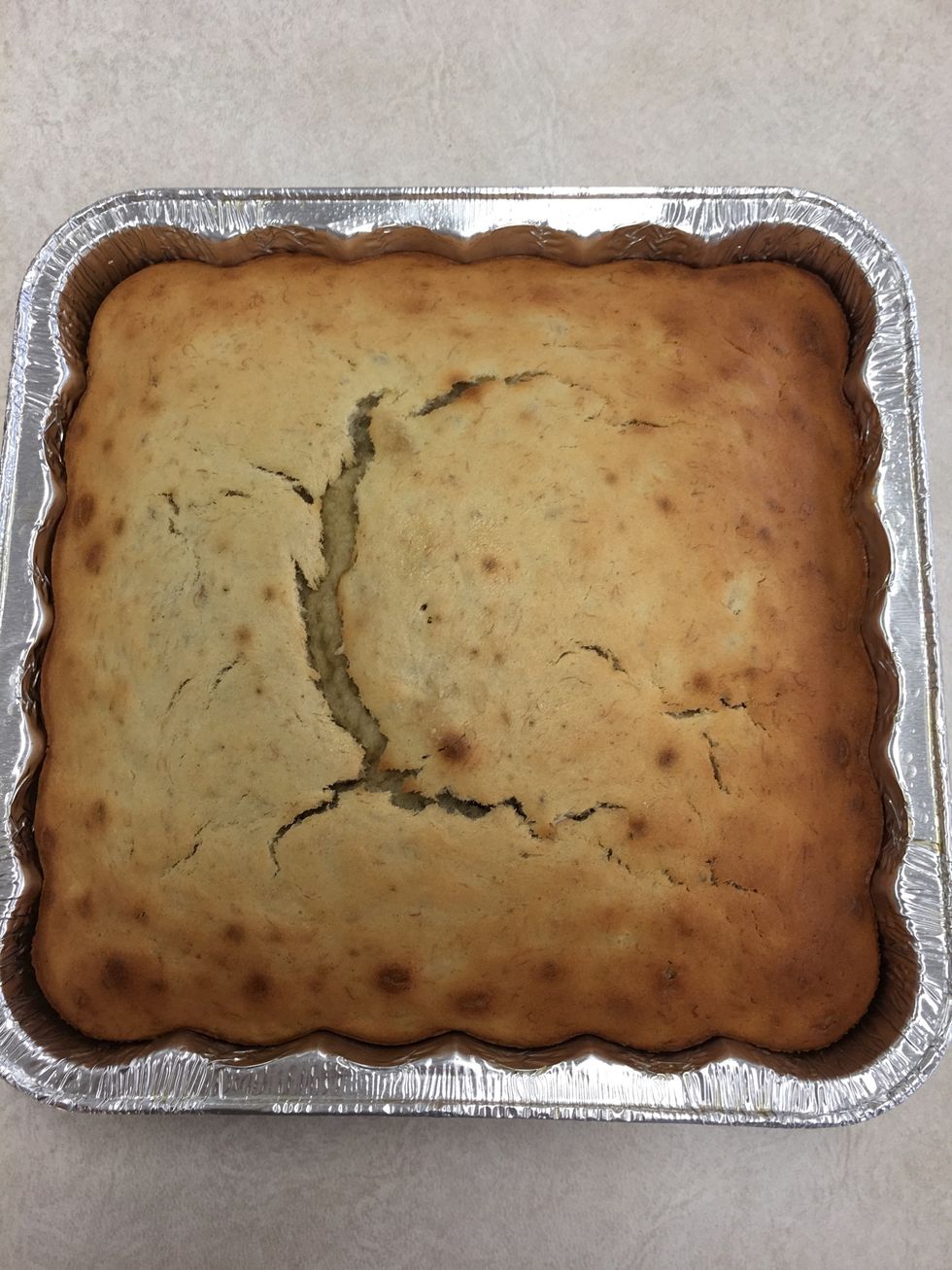 Next place in middle oven rack for 40-45 minutes or until toothpick comes out clean. Cool cake in the pan on a wire rack.
Using electric mixer on medium speed, beat the cream cheese & vanilla. Reduce the speed & gradually add powdered sugar.
Spread frosting on the cake & sprinkle with nuts. Enjoy!!
2.0c All purpose flour
2.0tsp Baking powder
1/2tsp Salt
4.0Tbsp Unsalted Butter @ room temp
2.0Tbsp Canola Oil
3/4c Granulated Sugar
2.0 Large eggs @ room temp
1.0 Large Egg White @ room temp
1.0tsp Vanilla extract
4.0tsp Large ripe Banana
1/4c Milk
4.0oz Cream cheese frosting at room temperature
1/2tsp Vanilla extract
1/2c Powdered sugar
2.0Tbsp Chopped nuts