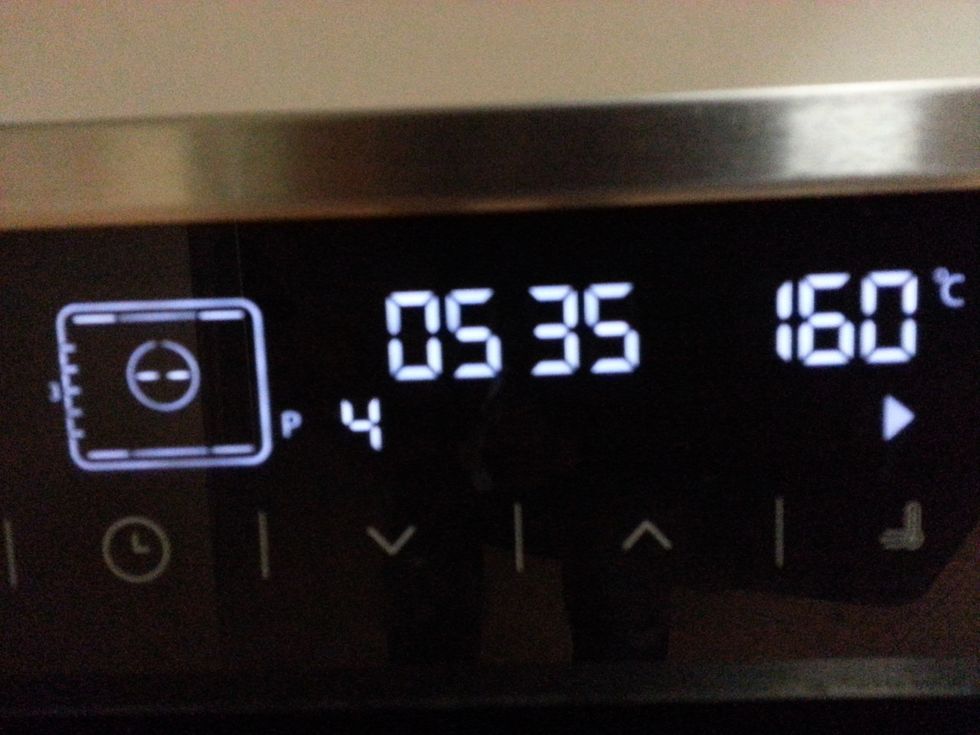 preheat fan forced oven to 160 deg C.Grease a loaf pan.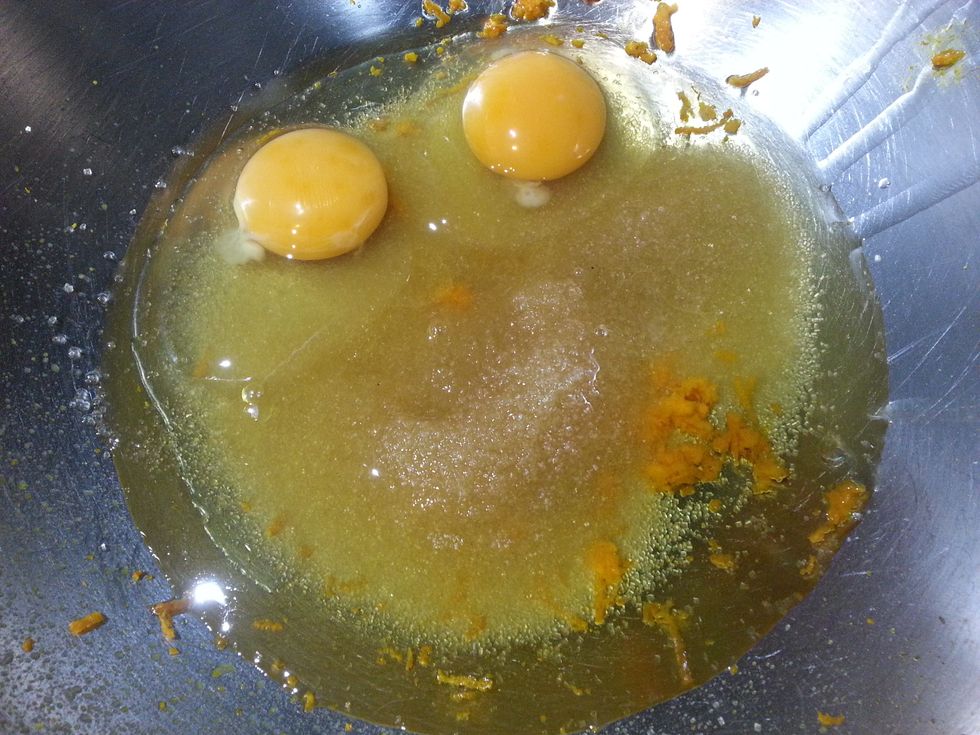 Place the orange zest, olive oil, raw sugar and eggs in a clean and dry bowl. Whisk till eggs grow pale yellow.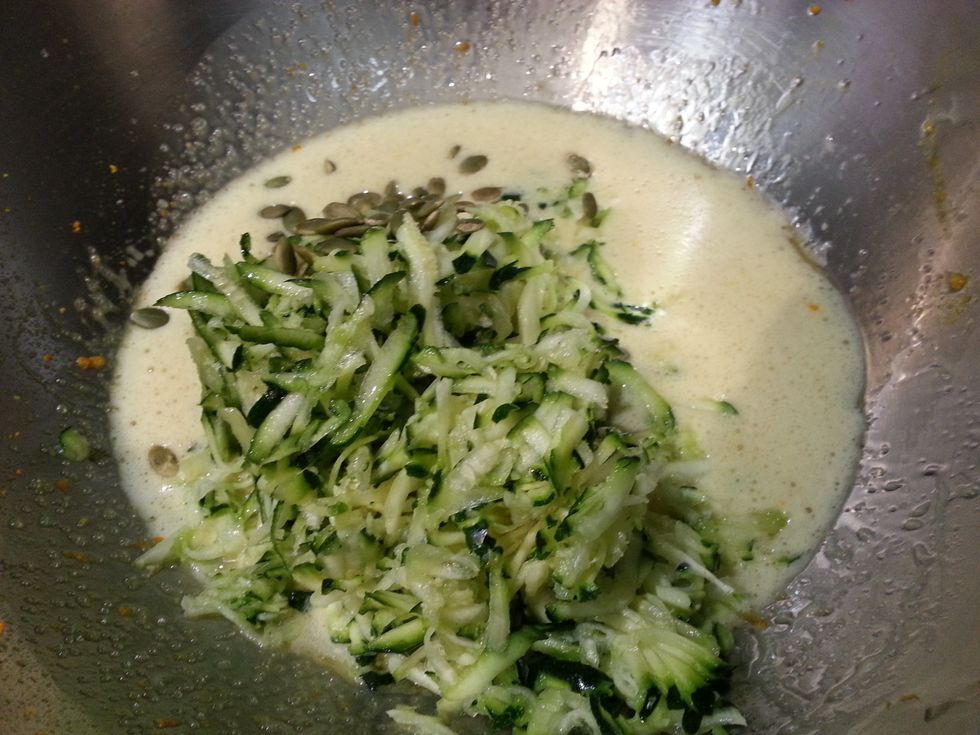 Now add the grated zucchini and pepita. Stir carefully with a spatula. Be careful not to stir vigorously as you don't want to loose the aeration.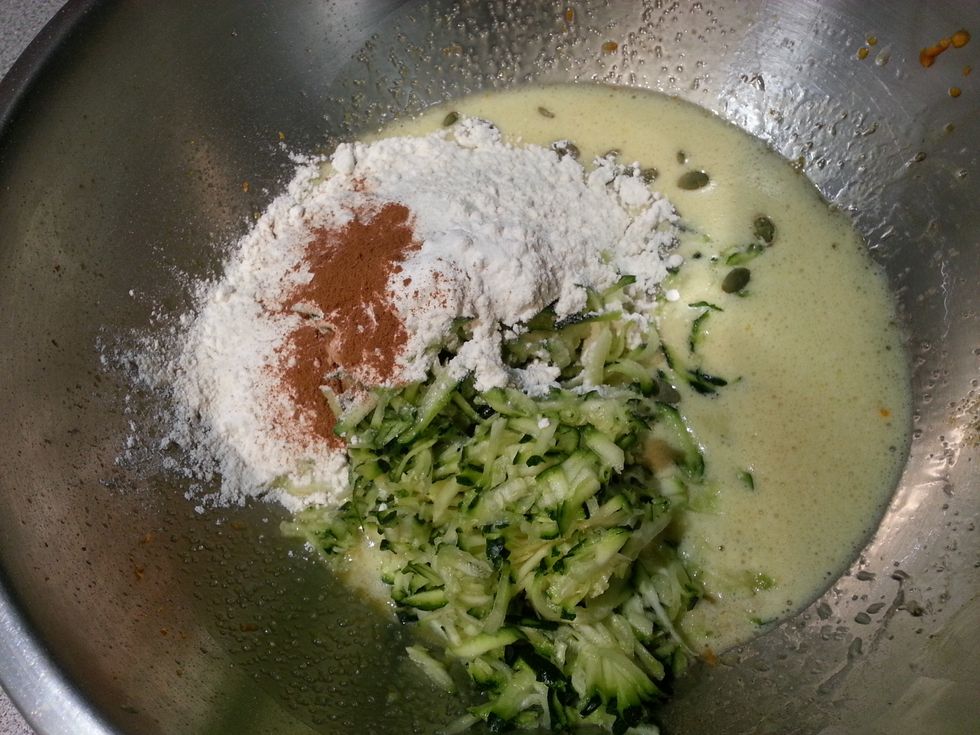 Now add all the remaining dry ingredients and fold with a spatula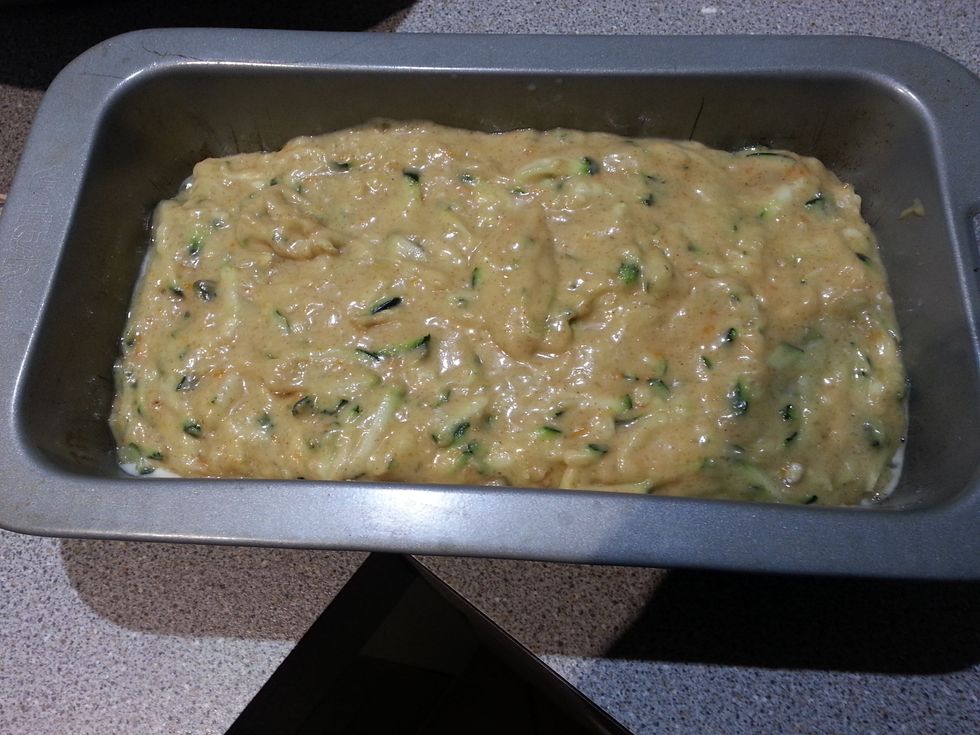 Now - add the mixture in the prepared loaf tin. Smooth the top. Bake for 50-55 minutes till skewer comes out clean.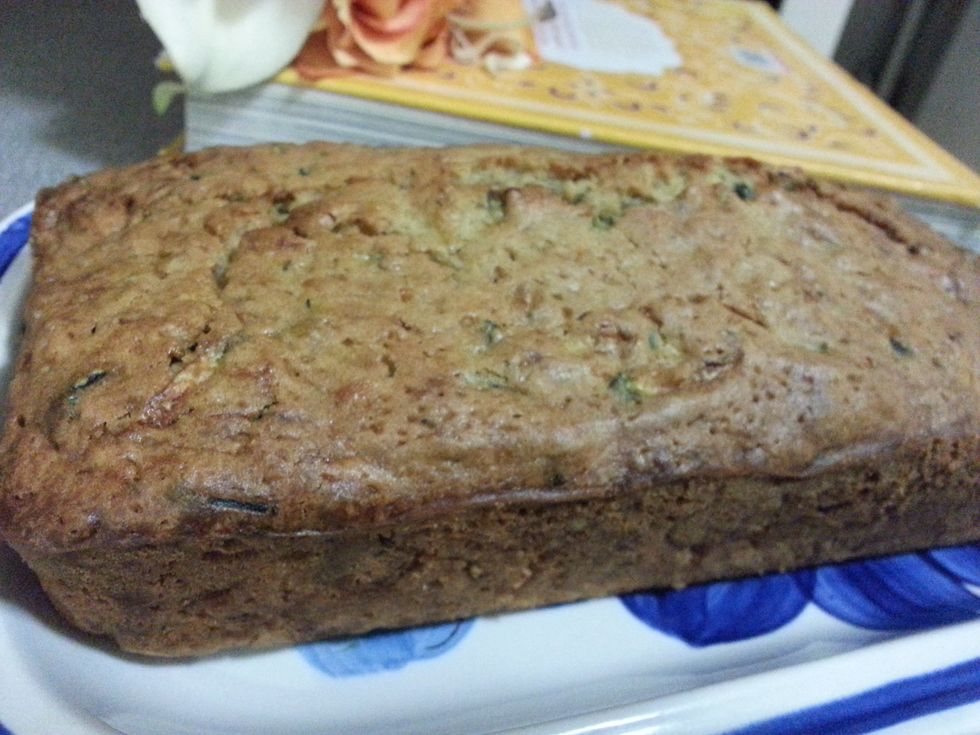 For a variation, swap pepita with pistachio; rye flour for wholemeal flour; light olive oil for sunflower oil.
Leave to stand in the loaf tin for 5 minutes before turning onto a wire rack to cool. Serve plain or with butter.
2.0 Eggs
1/2c Raw Sugar
2/3c Light Olive Oil
Finely grated zest of 1 orange
300.0g Grated Zucchini (Cougette)
75.0g Pumpkin Seeds (Pepita)
1.0c Plain Flour
1.0c Rye Flour
2.0tsp Baking Powder
1.0tsp Ground Cinnamon
Butter to serve (optional)