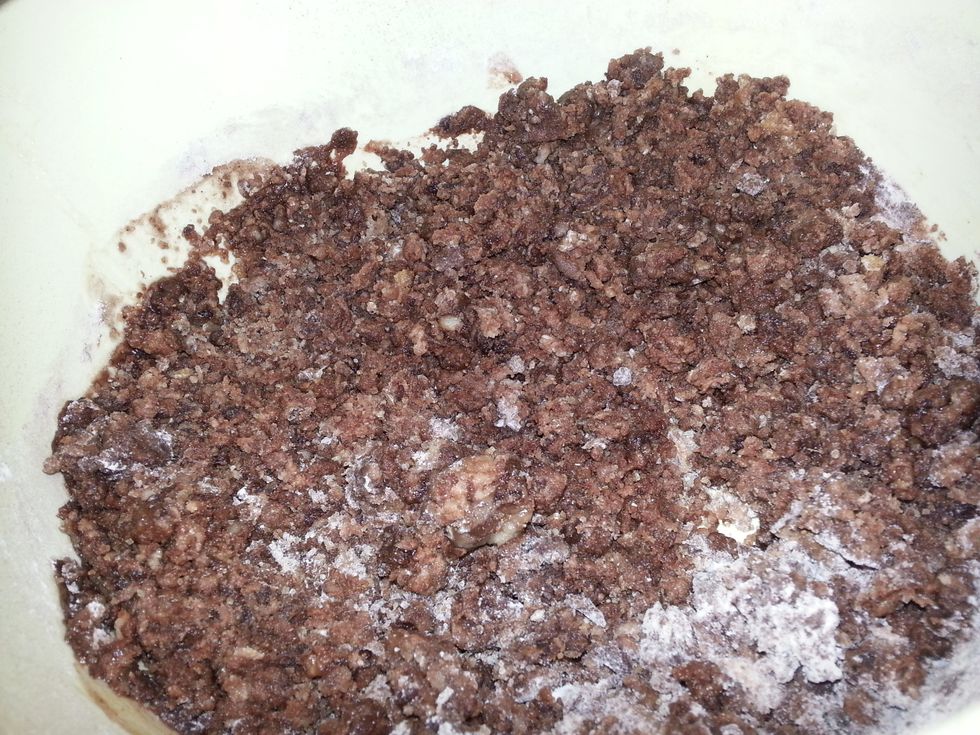 Preheat oven to 160C. Grease baking dish. Combine all ingredients except chocolate chip and grated zucchini.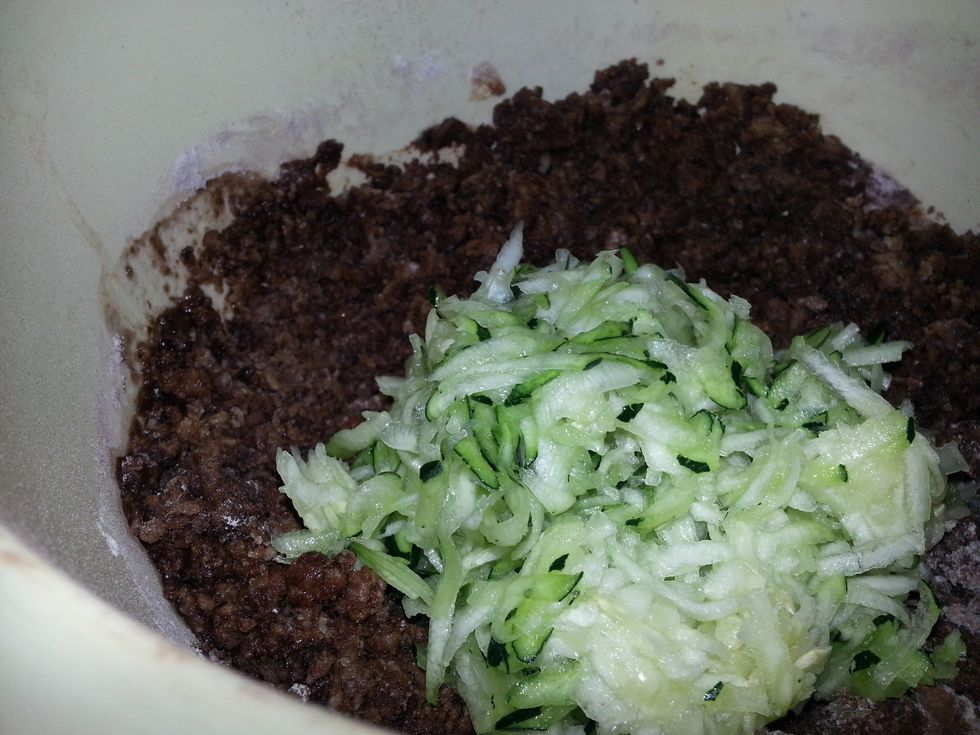 The mixture will be crumb-like. Thats ok, as you can add the grated zucchini now- to add moisture. DONT discard the water from the zucchini. Mix well.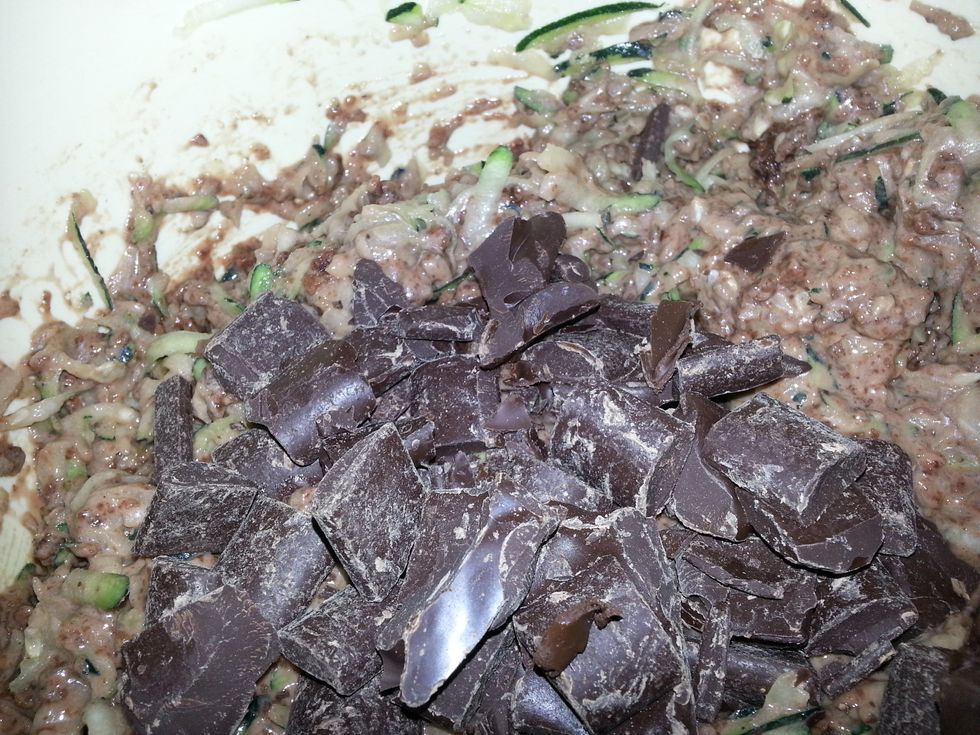 Now add the chocolate chips or diced chocolate buttons.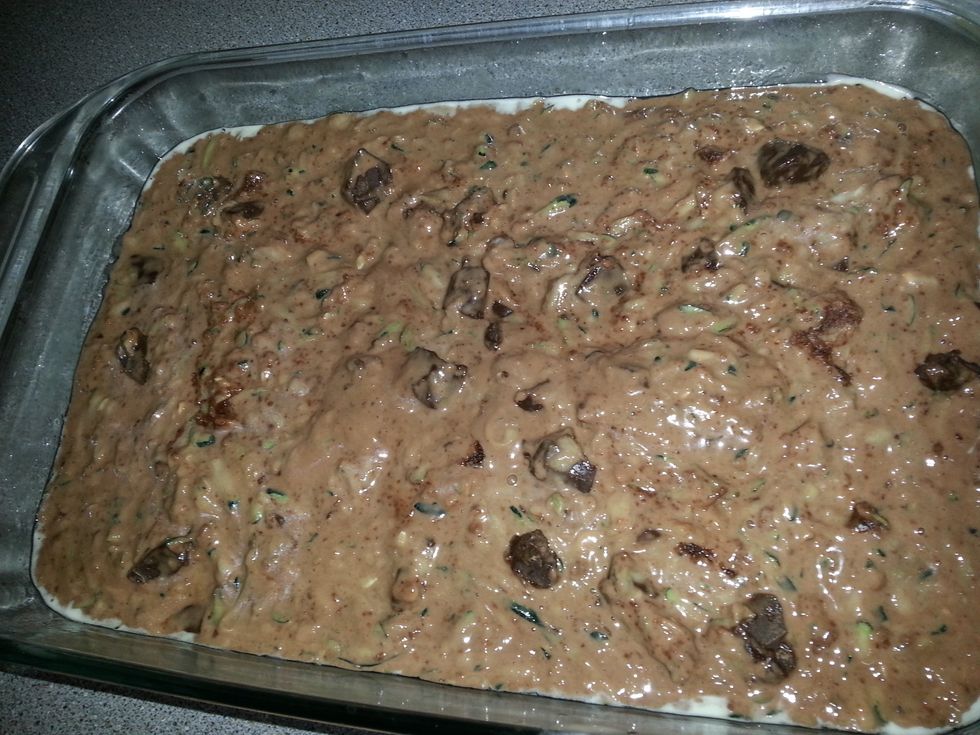 Spread the mixture on to a brownie baking dish.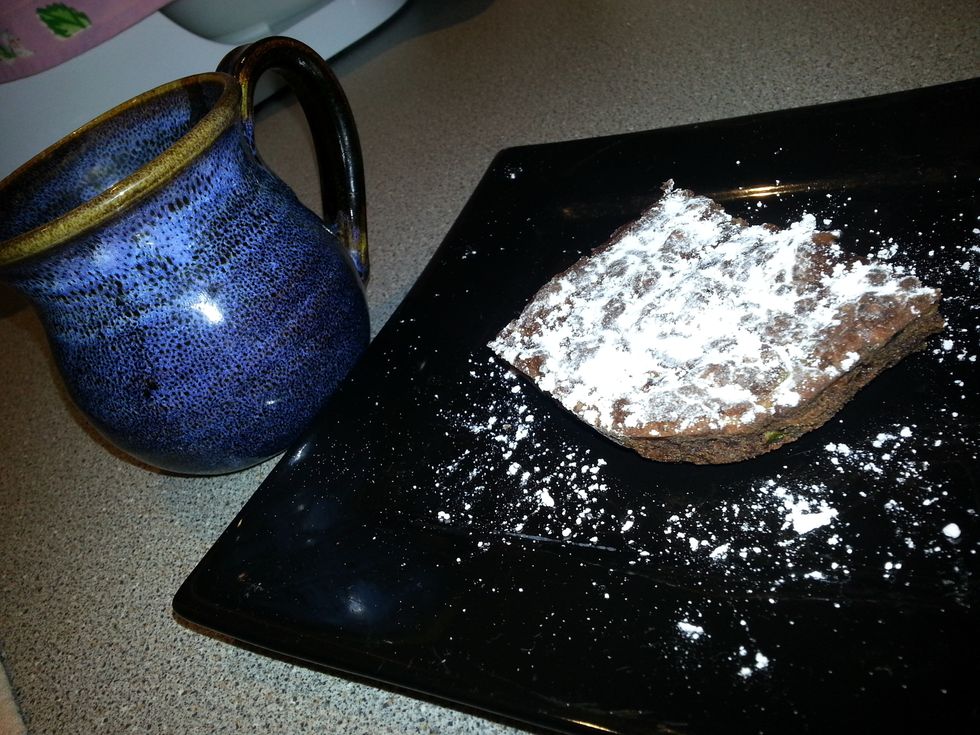 Bake for 30-35 minutes or until cooked through. Cool and sift icing sugar over the top. Cut into squares.
1/2c Raw Sugar/ Sweetner
1/2c Vegetable Oil
2.0tsp Vanilla Essence
2.0c Self Raising Flour
1/4c Unsweetned cacao powder
2.0 Eggs, lightly beaten
1.0tsp Salt
2.0c Grated Zucchini
1.0c Dark Chocolate Chips
3.0Tbsp Icing Sugar