I was itching to make something different and this turned out pretty amazing. Takes about 10-15 minutes prep time and 35 mins cook time.
5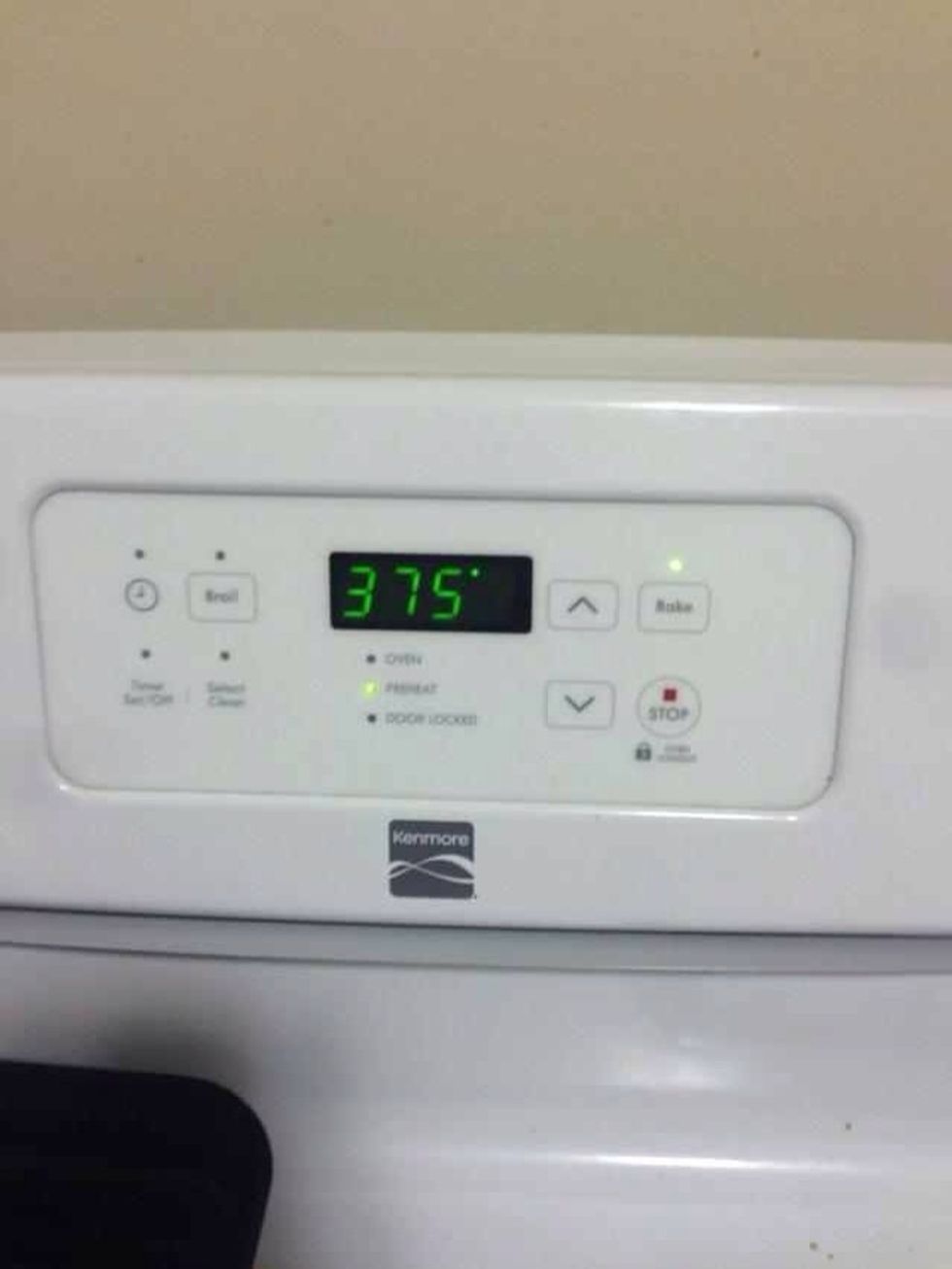 Preheat oven to 375 degrees Fahrenheit.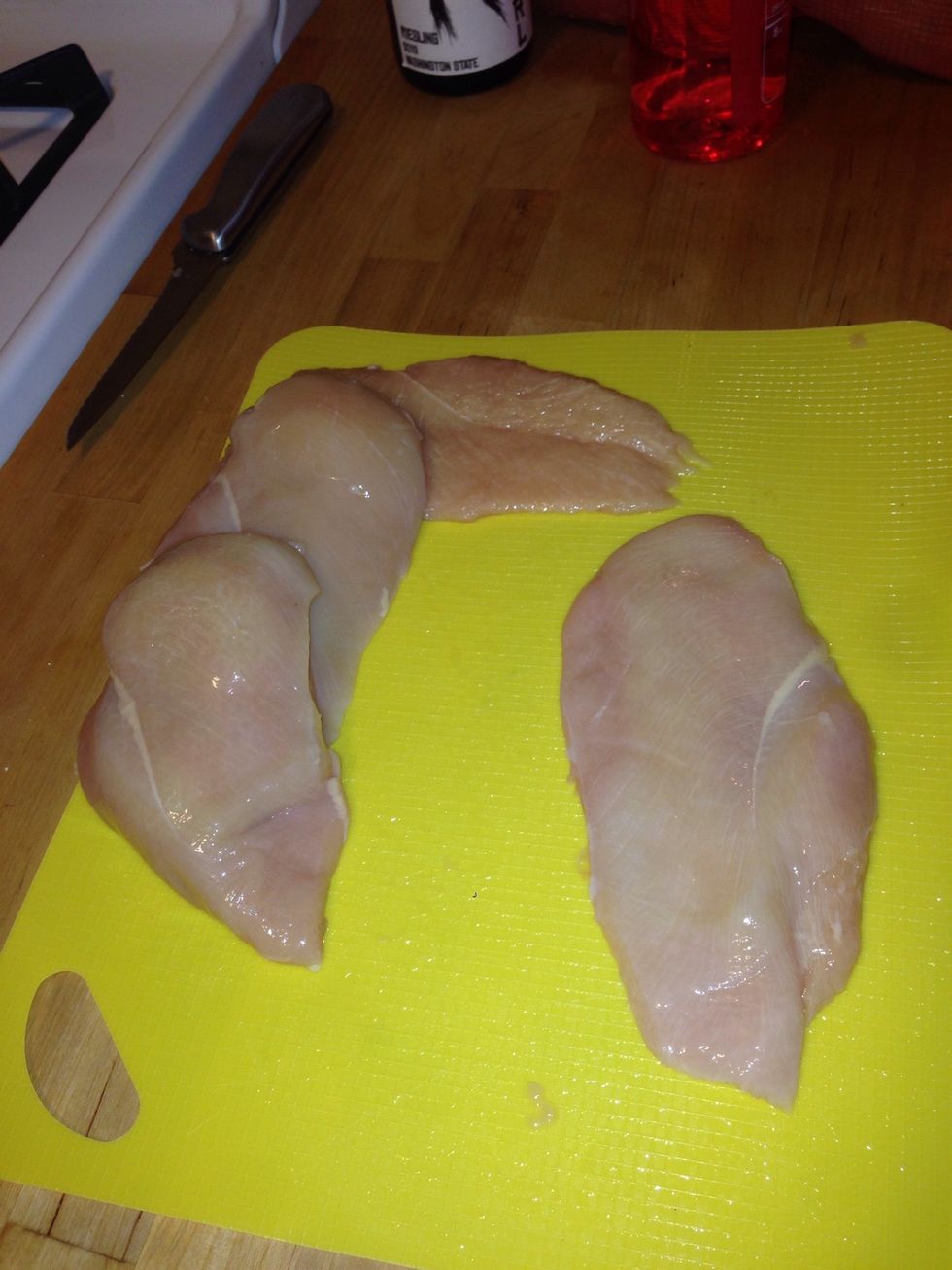 Slice your chicken breasts in half.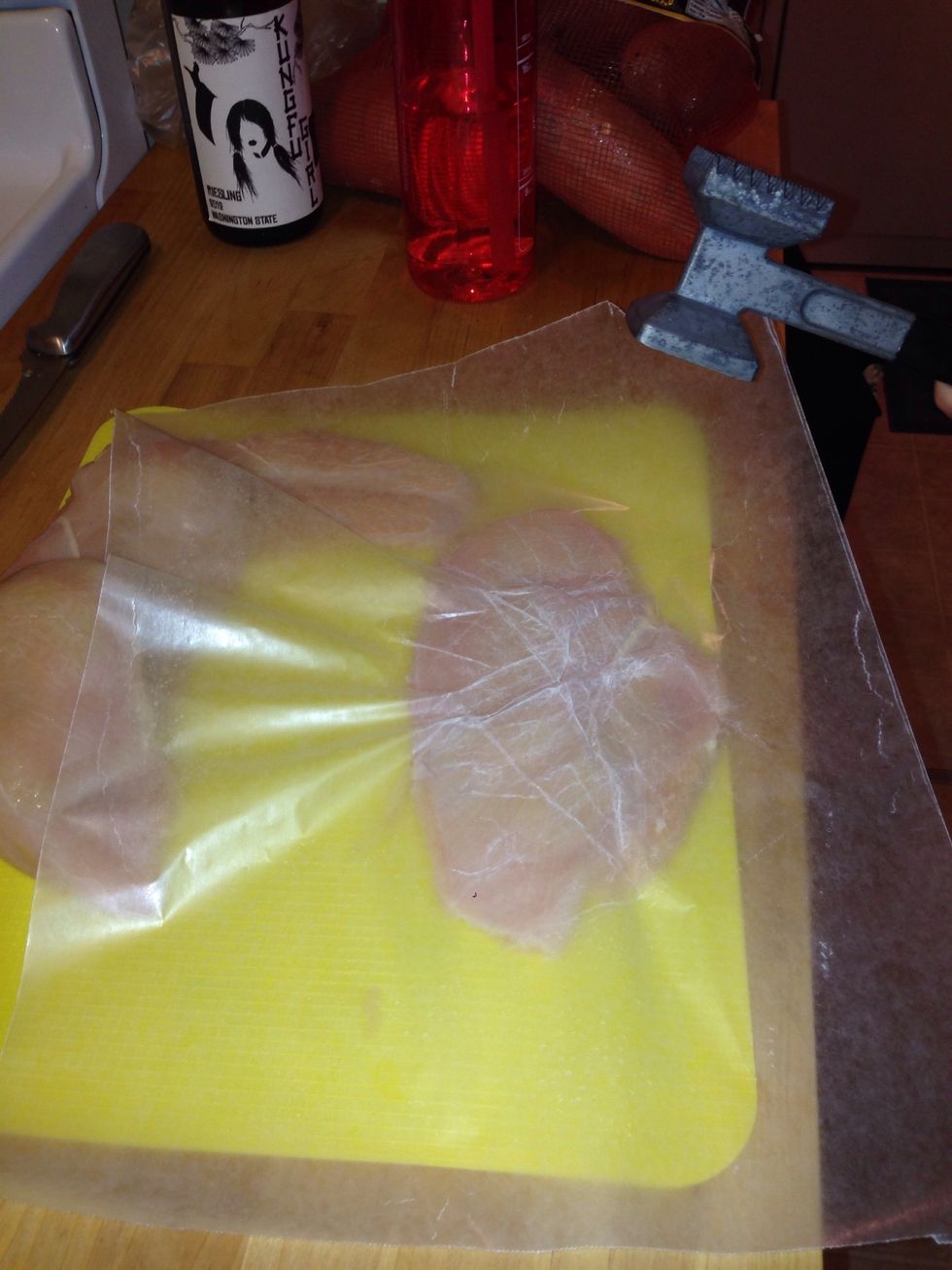 Wrap the chicken with wax paper and use a mallet to flatten the chicken. Another method is to use a rolling pin.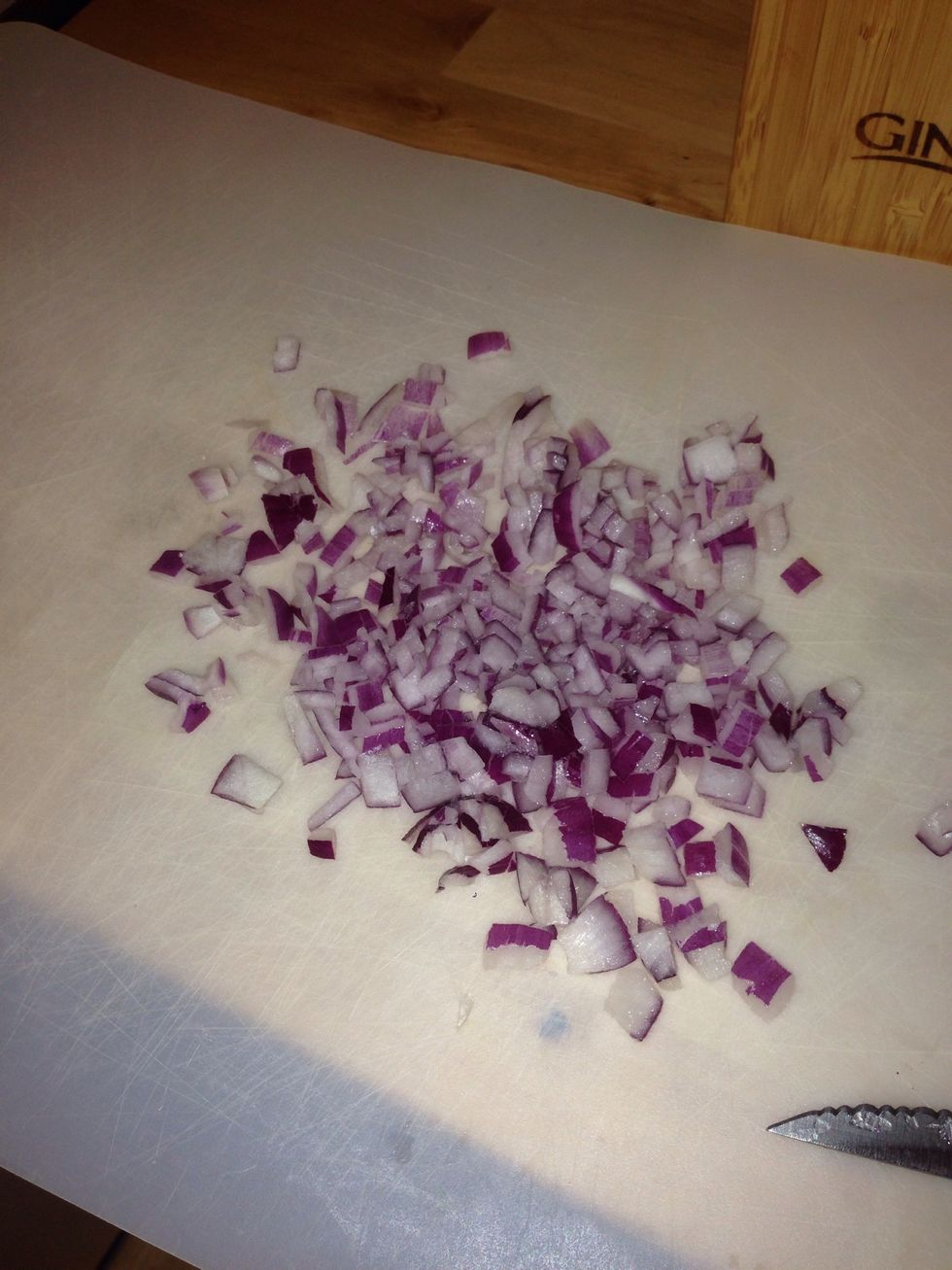 Finely chop 1/2 an onion.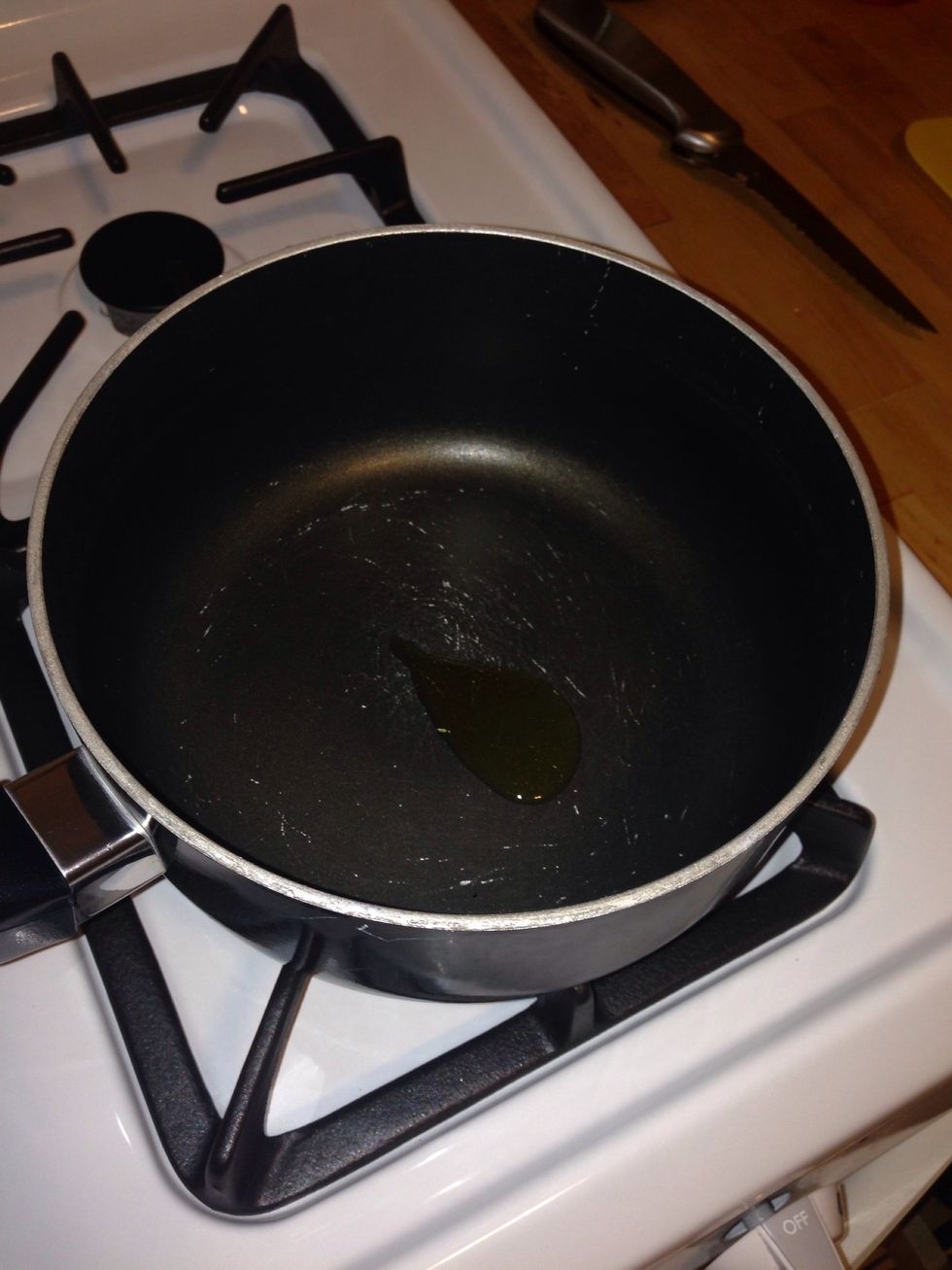 Add 1 tsp of olive oil to a pan and put on high heat.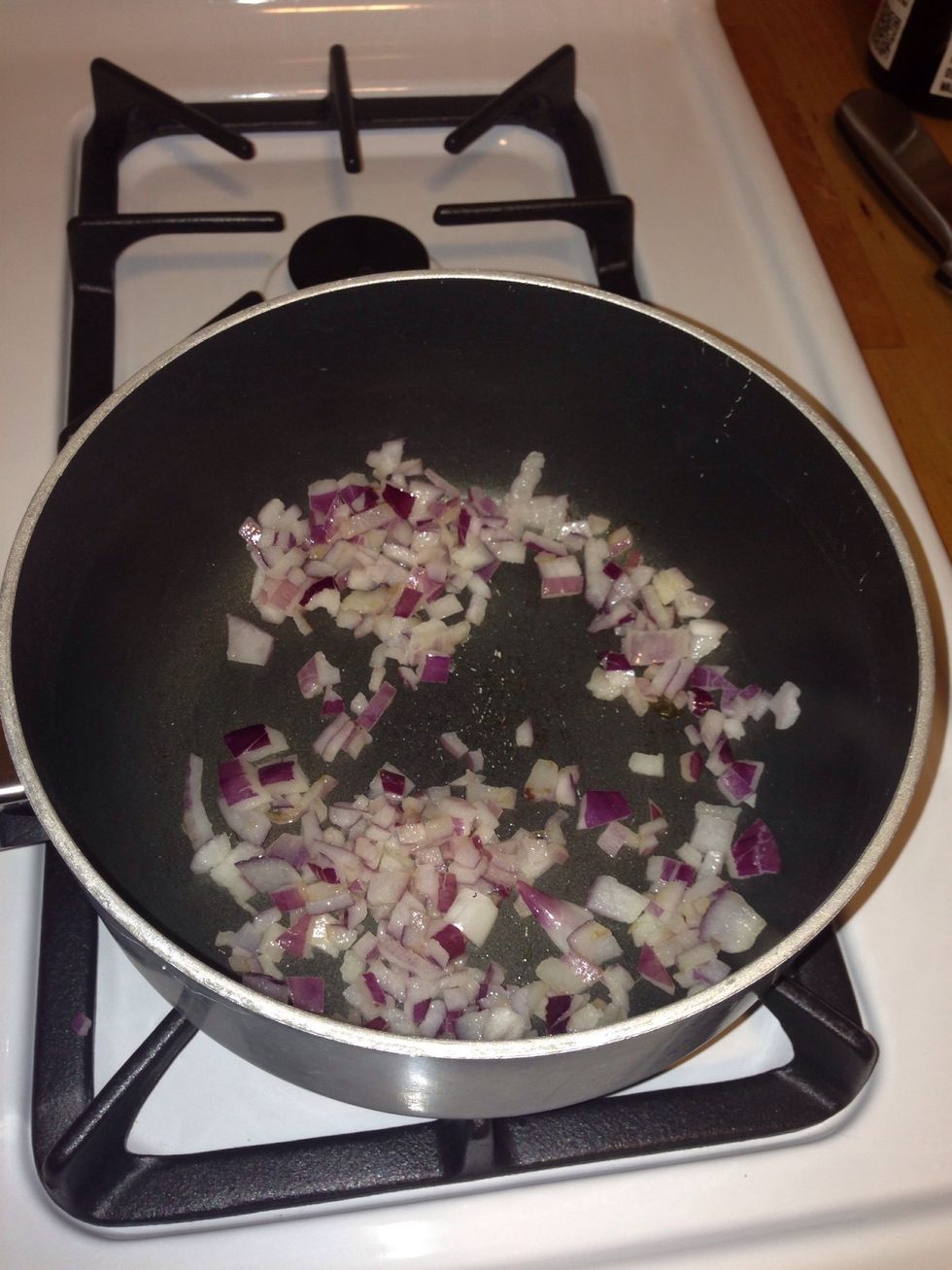 Start sautéing the onions. This should take ~5-7 mins to finish. You want them to be caramelized.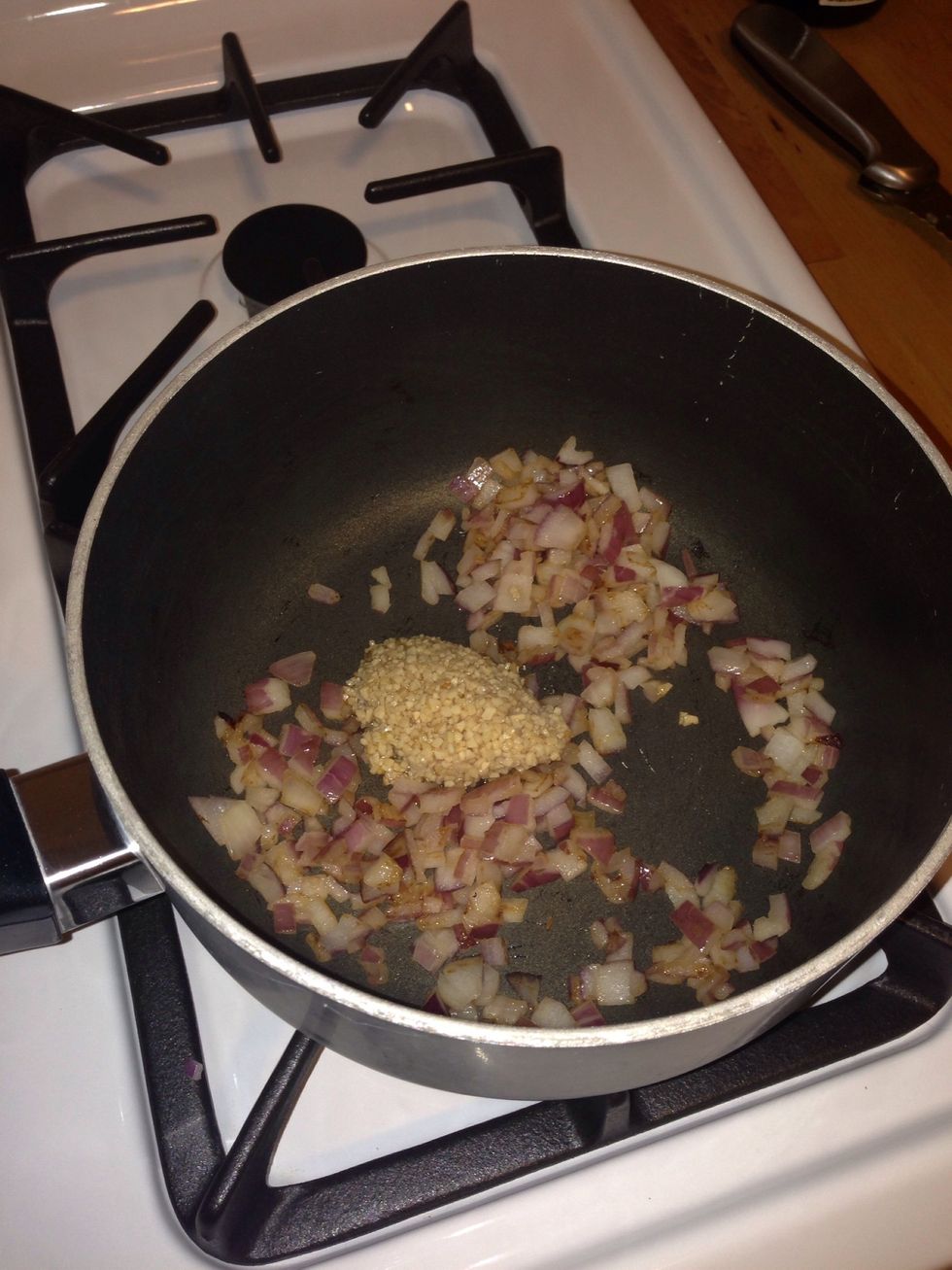 About halfway through, add 1 tbsp of minced garlic. You can see they are halfway through when the onions start to brown. When the onions are finished, put to the side.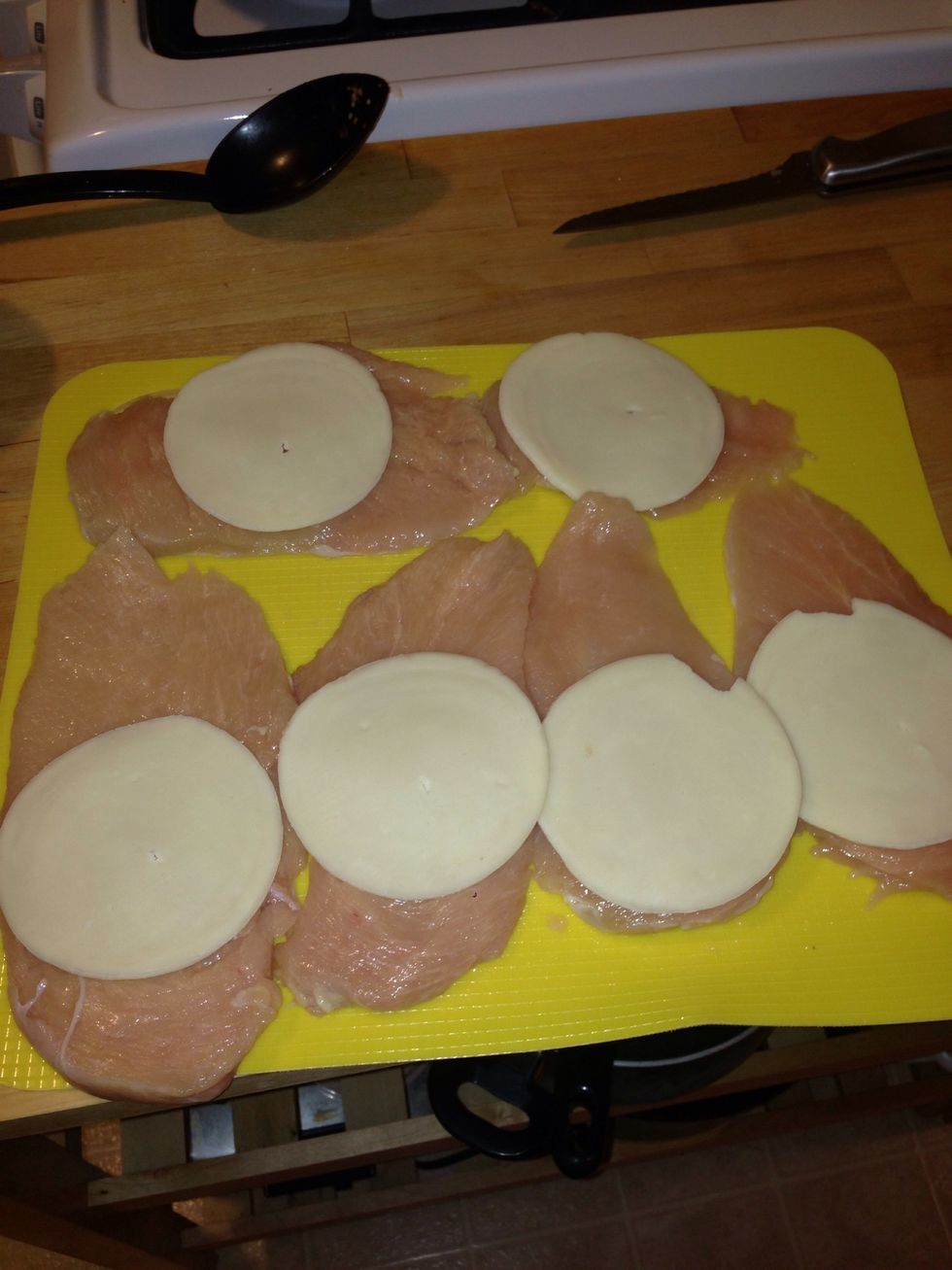 Lay all of the chicken breast face up and add the slice of provolone.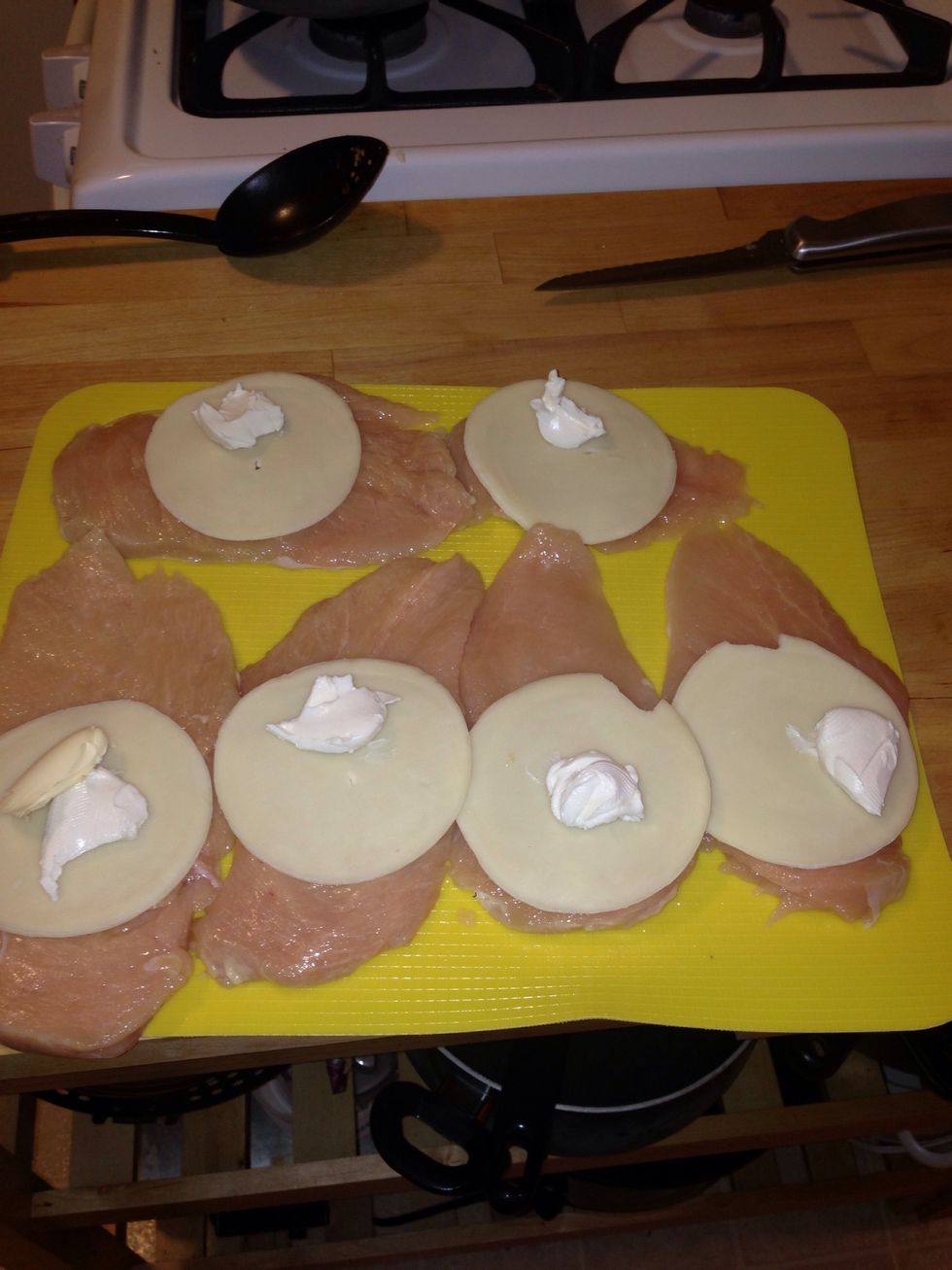 Add 1/2 tsp of cream cheese per breast. I use low fat so it still tastes good and is healthy.
Spread the cream cheese on the chicken breast. Make sure you don't use the same utensil on the chicken as you do in the cream cheese or butter.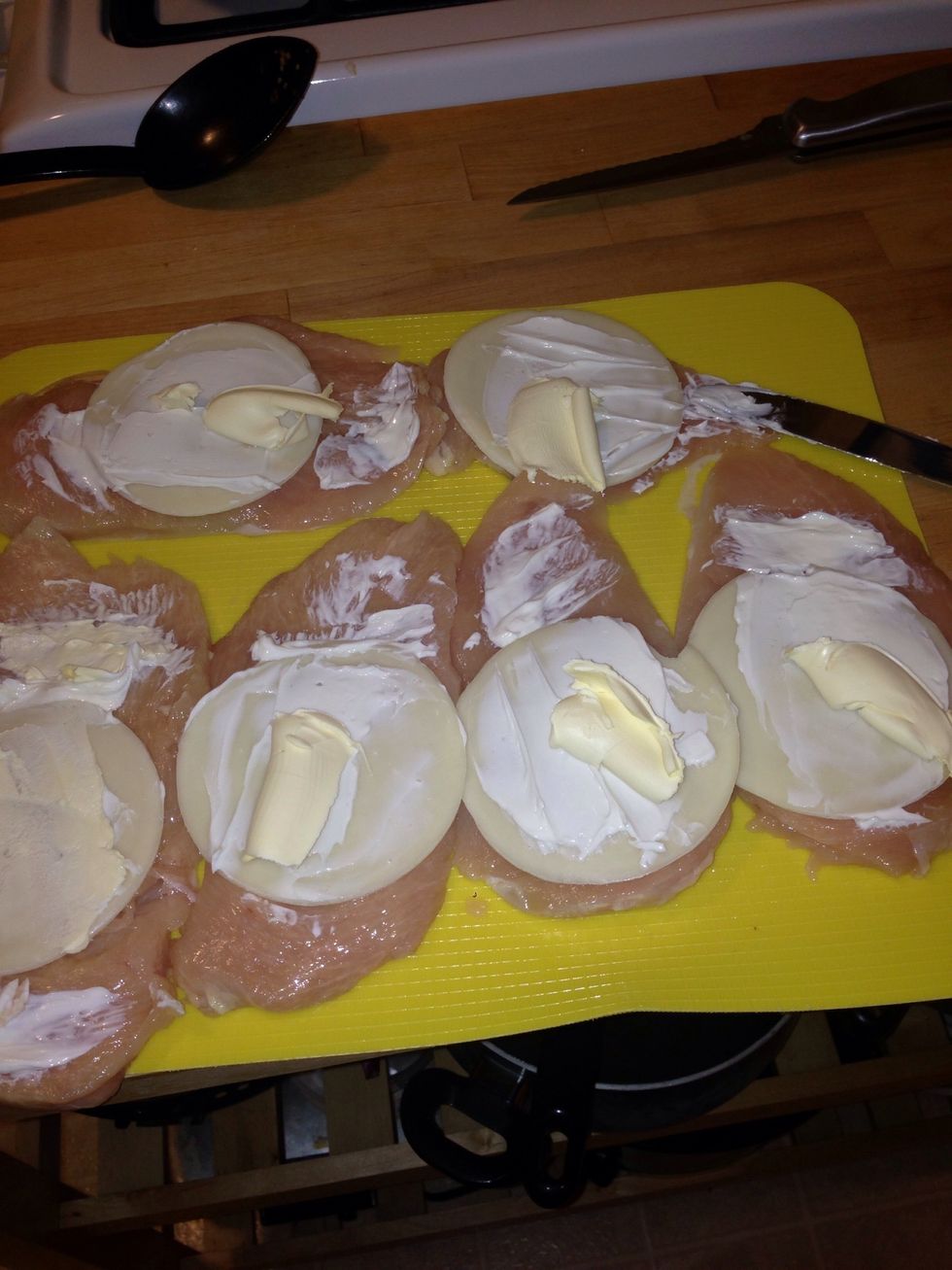 Add 1/2 tsp of butter per breast.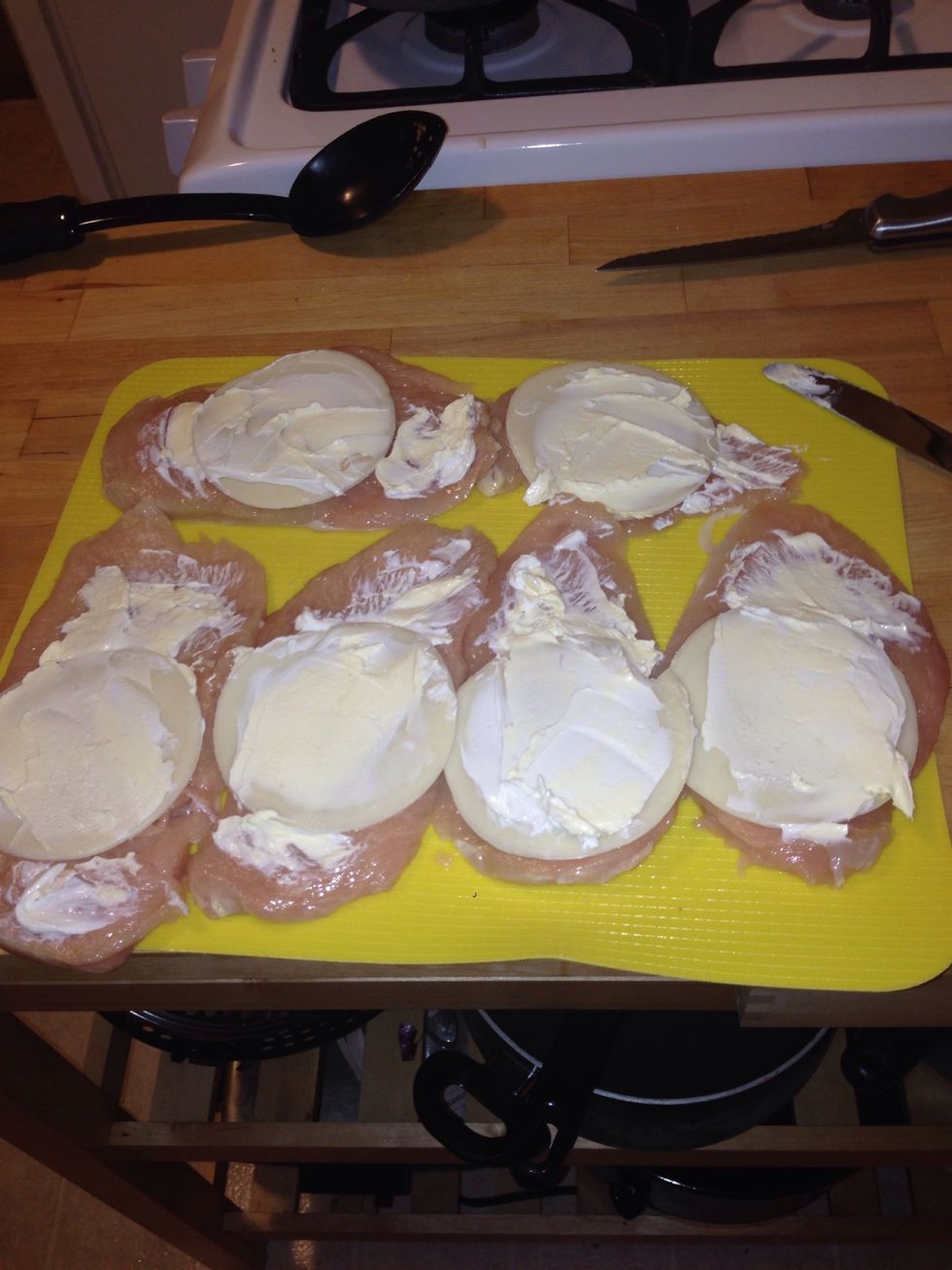 Spread the butter out on the chicken.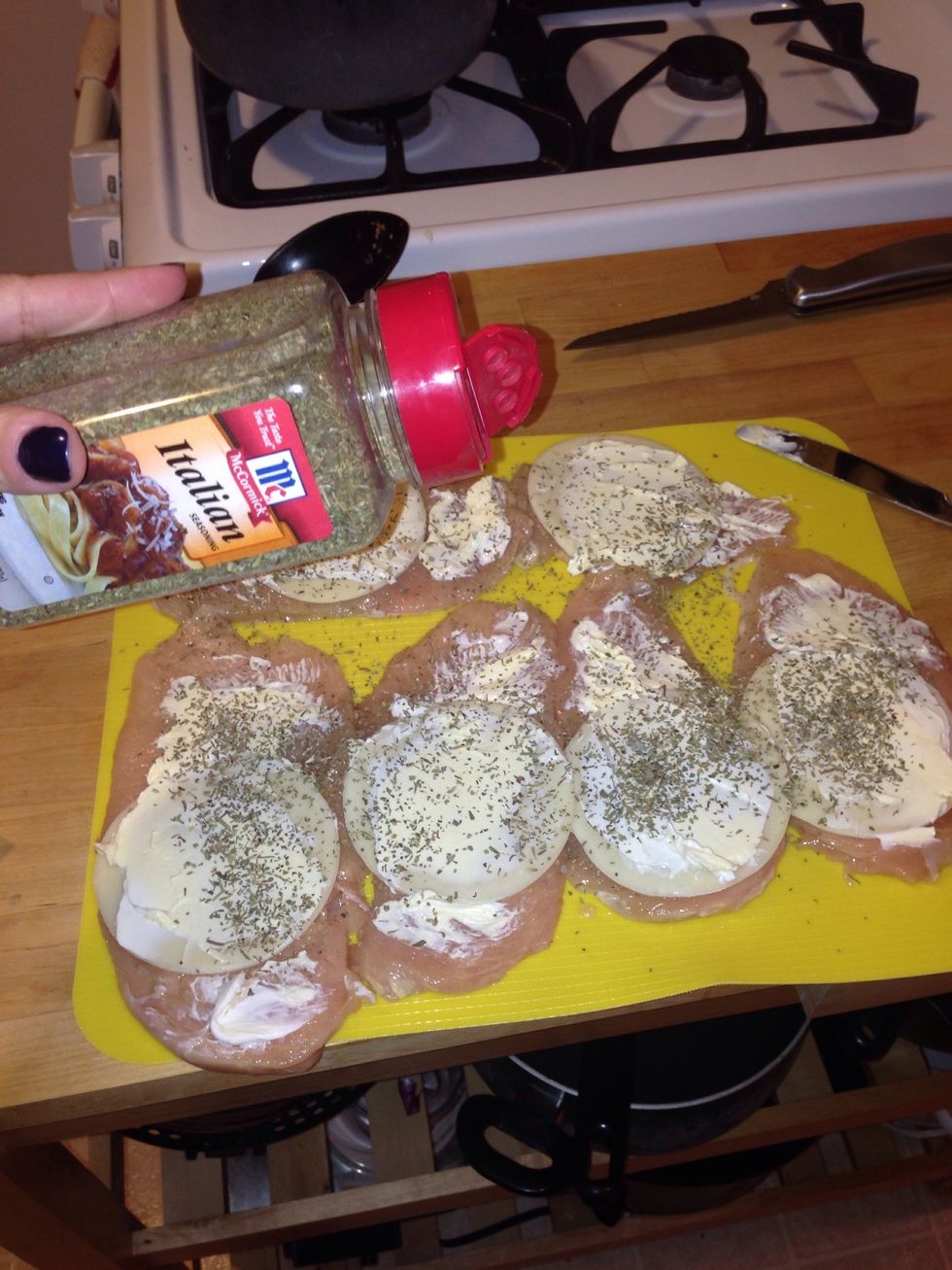 Sprinkle with Italian seasoning. Probably about a pinch per breast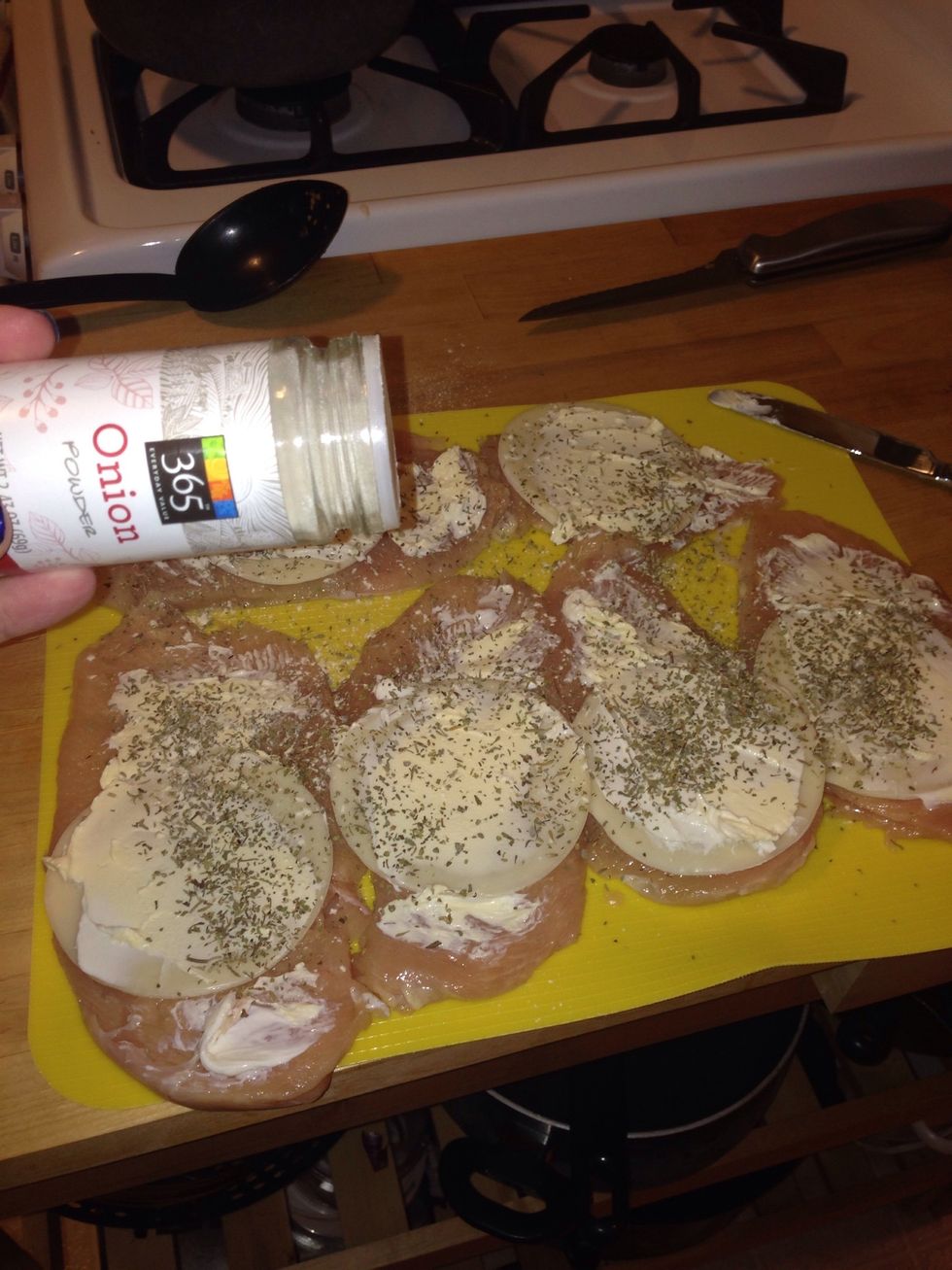 Sprinkle with onion powder. Probably about a pinch per breast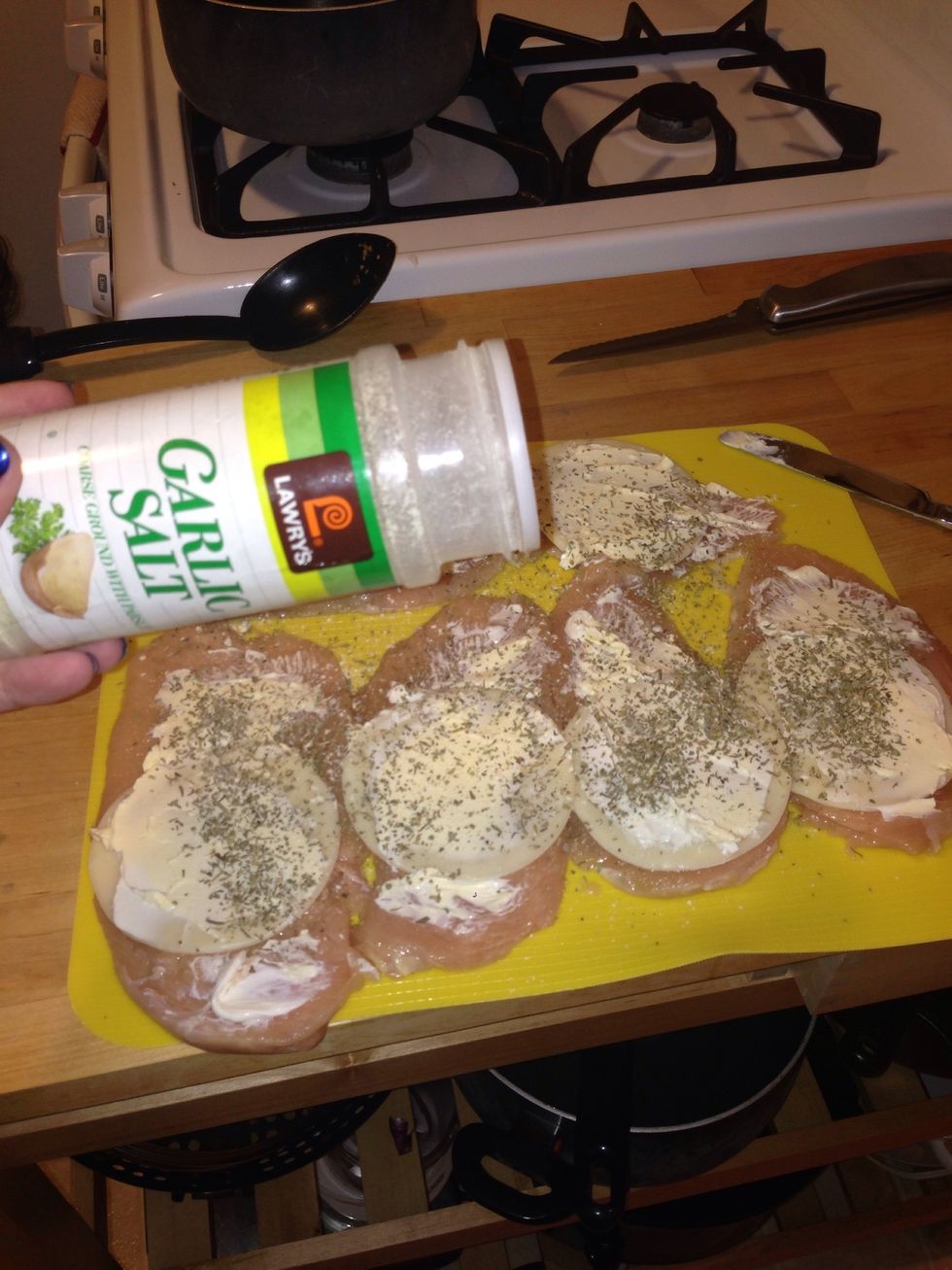 Sprinkle with garlic salt. Probably about a pinch per breast.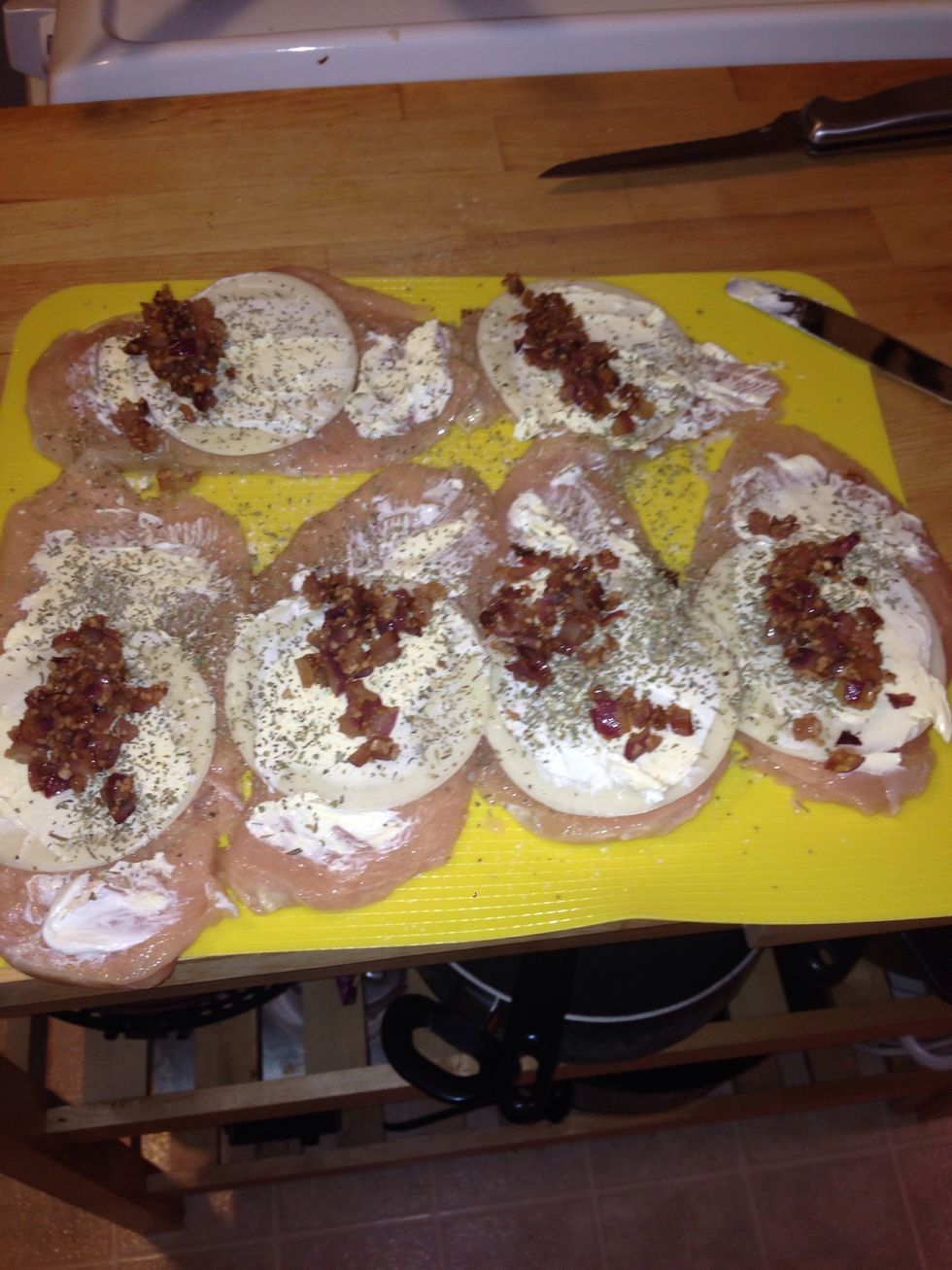 Add the minced garlic and onion mixture on each breast. You can leave a bit on the side to put on top of the chicken. I didn't think of it when made this. :/ you could also add spinach if you like.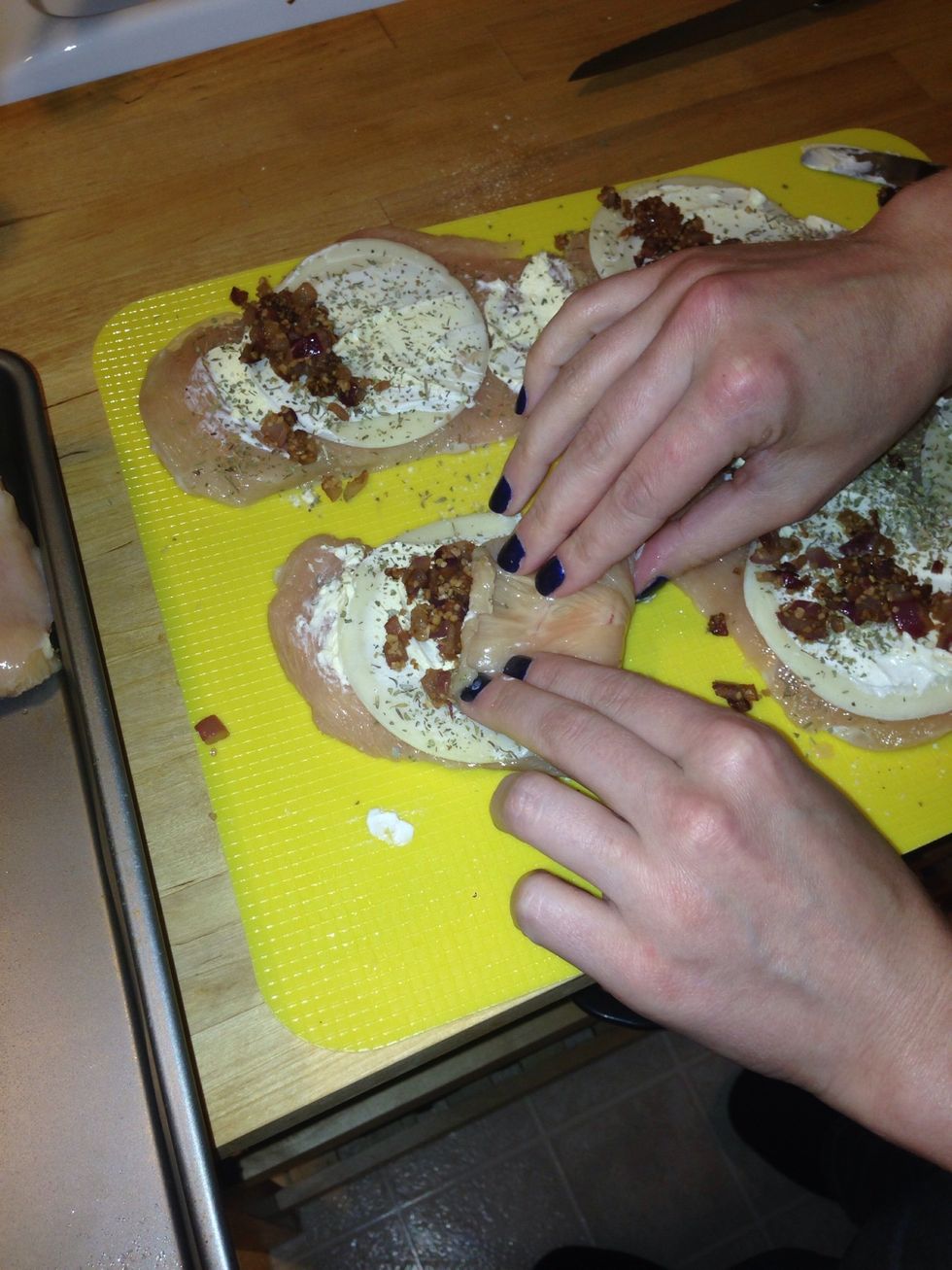 Carefully roll up the chicken.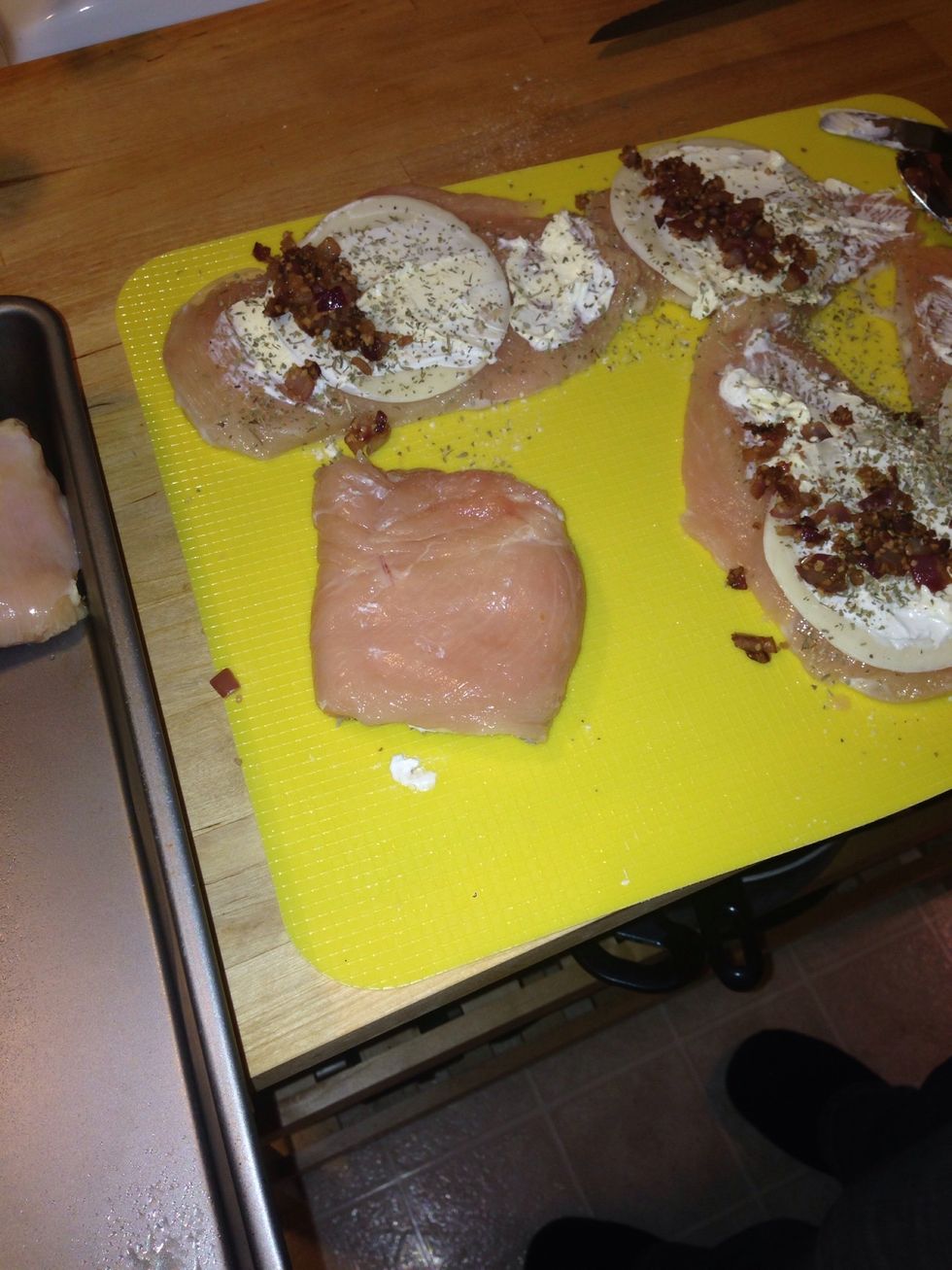 Tada! Look at that soon to be delicious foods.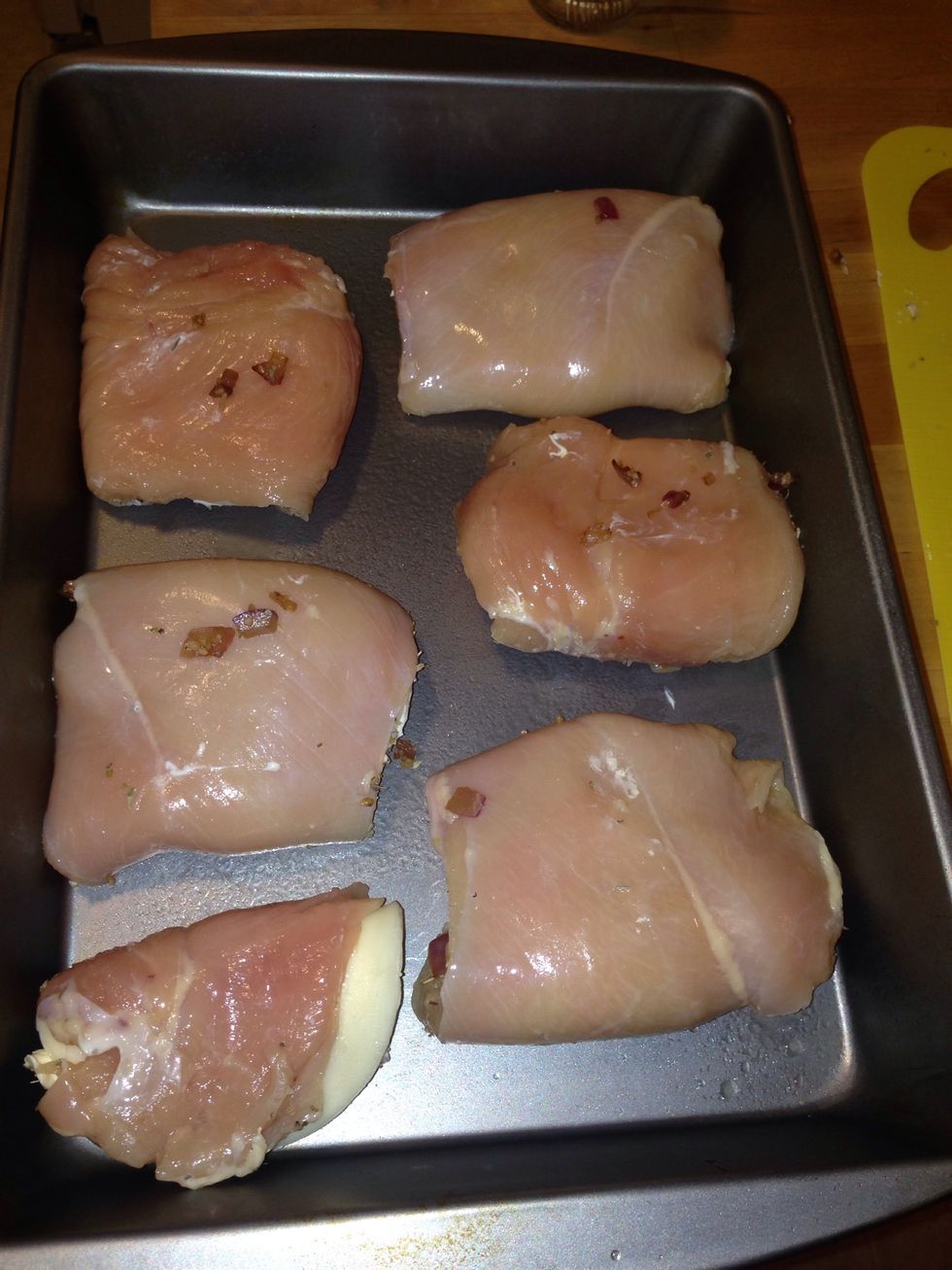 Finish rolling all of the breasts.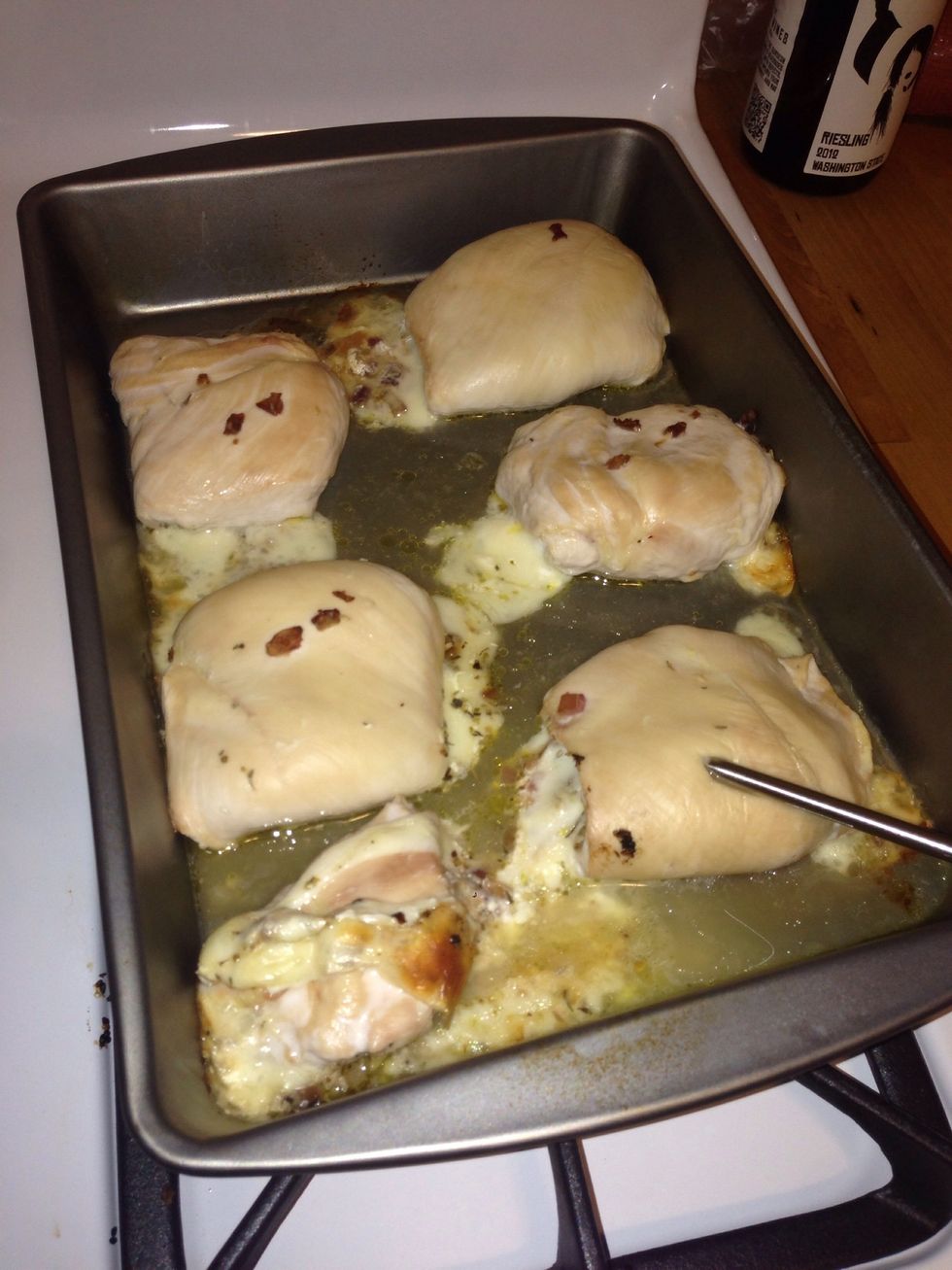 Cook for ~35 minutes or until the internal temp of the chicken reaches 160 degrees Fahrenheit.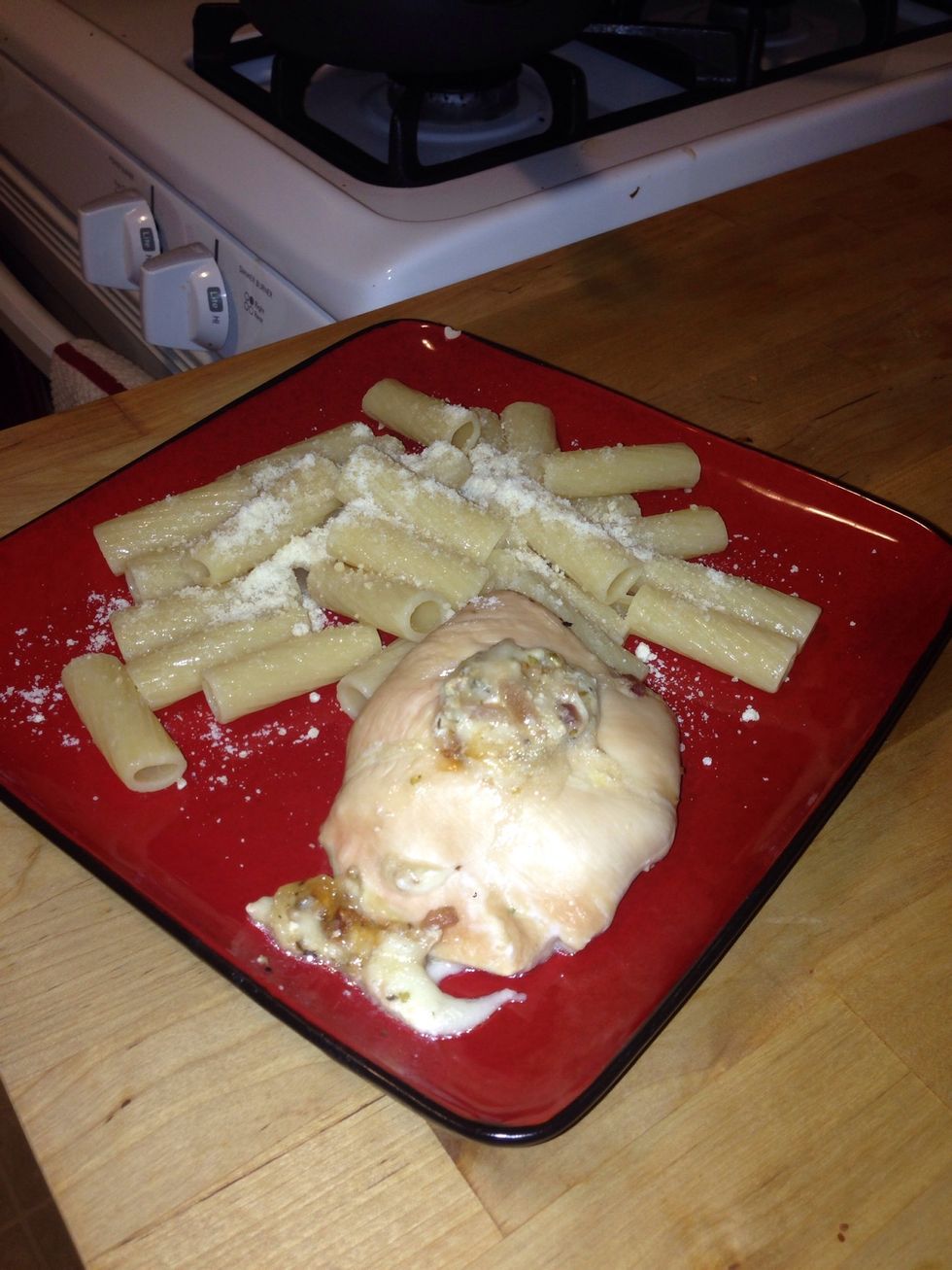 Serve with your favorite side and enjoy. It was super tasty.
3.0 Chicken breasts
0.0 Onion, chopped
1.0tsp Olive oil
1.0Tbsp Garlic, minced
6.0 Provolone slices
3.0tsp Cream cheese
3.0tsp Butter
0.0tsp Italian seasoning
0.0tsp Garlic salt
0.0tsp Onion powder
Katina N
A nerdy lady that likes to cook. I usually throw ingredients together and it turns out great. :) Ive made it a personal goal to cook everything on the grill.