Baking your own loaf of bread isn't as hard as it's made out to be and doesn't take too long.
2
Mix the flour, salt and yeast in a large bowl. Make a well in the centre of the dry mix and add water and oil and mix well.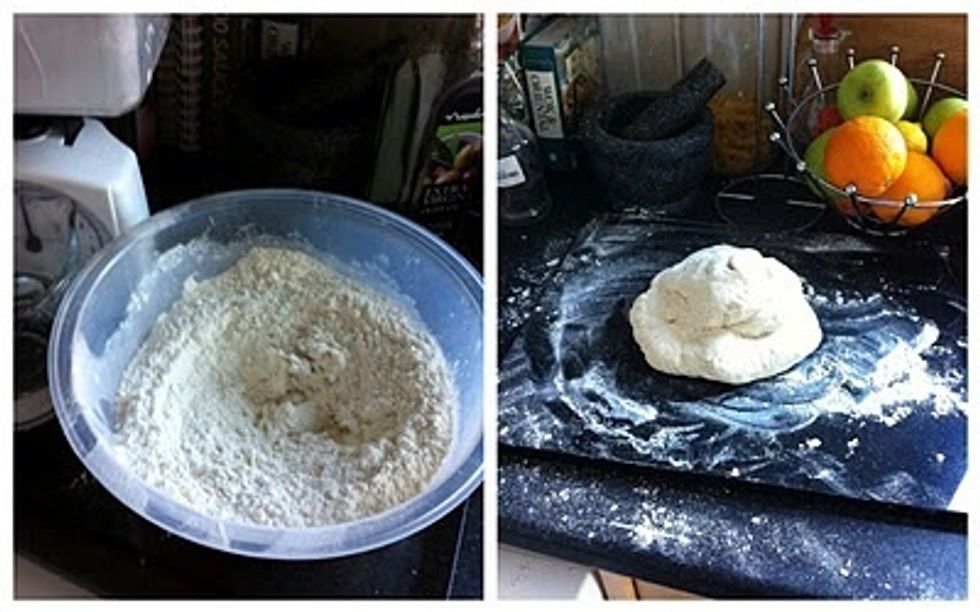 Your dry ingredients will look something like the picture on the right once mixed. Once the wet are added and you have a dough, turn it out on a lightly floured surface.
Knead the dough for at least ten minutes until smooth, the workout is good for your arms as well as making the bread nice.
When you are ready, put the dough in a lightly oiled bowl and cover with a tea towel. Leave it somewhere warm to rise (I use my airing cupboard) and leave it an hour while it doubles in size.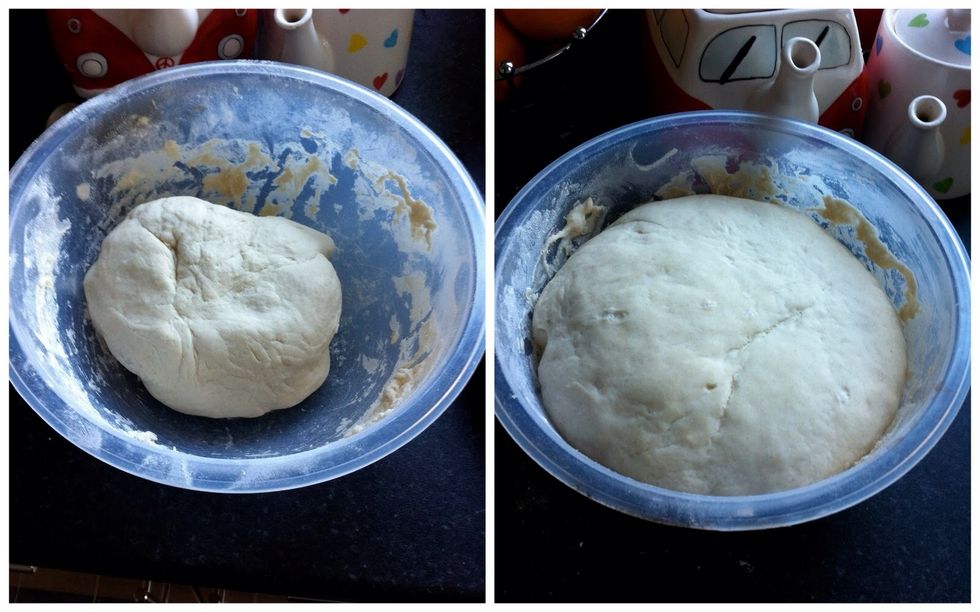 Here's one I made earlier.
Take your dough and squash it down once to knock some air out. Then reshape into a loaf, circle, plait or stick it in a lightly oiled tin whatever you want.
Allow your load to rise for 10 mins while you preheat the over too 200c or gas mark 7.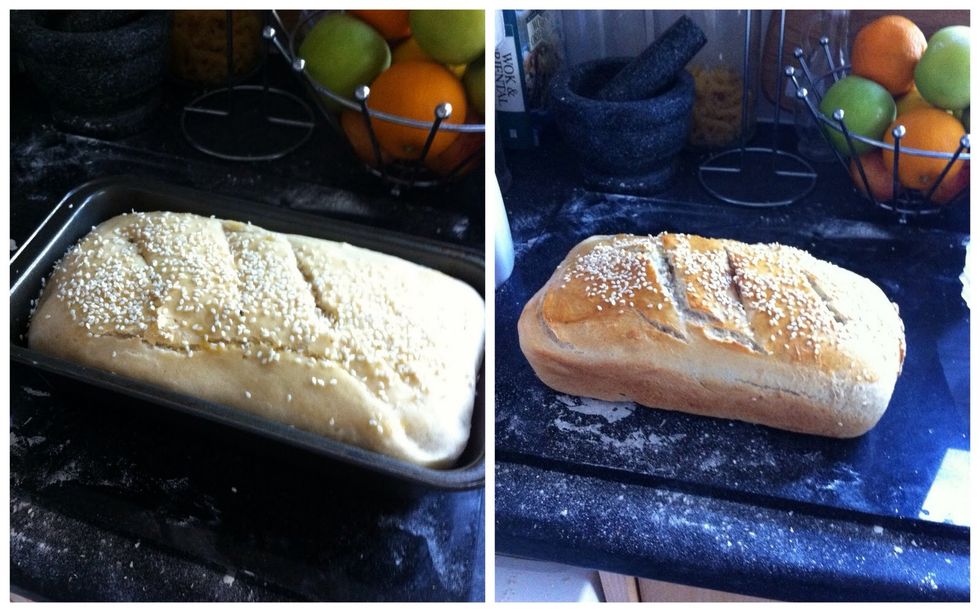 Beat an egg and brush it on top of your loaf, then add sesame seeds or poppy seeds, maybe add black pepper instead? Get creative! Then bake for 25-35 mins till golden brown.
When you think your loaf is ready, tap the bottom. If it sounds hollow then it is ready, leave it to cool on a wire rack.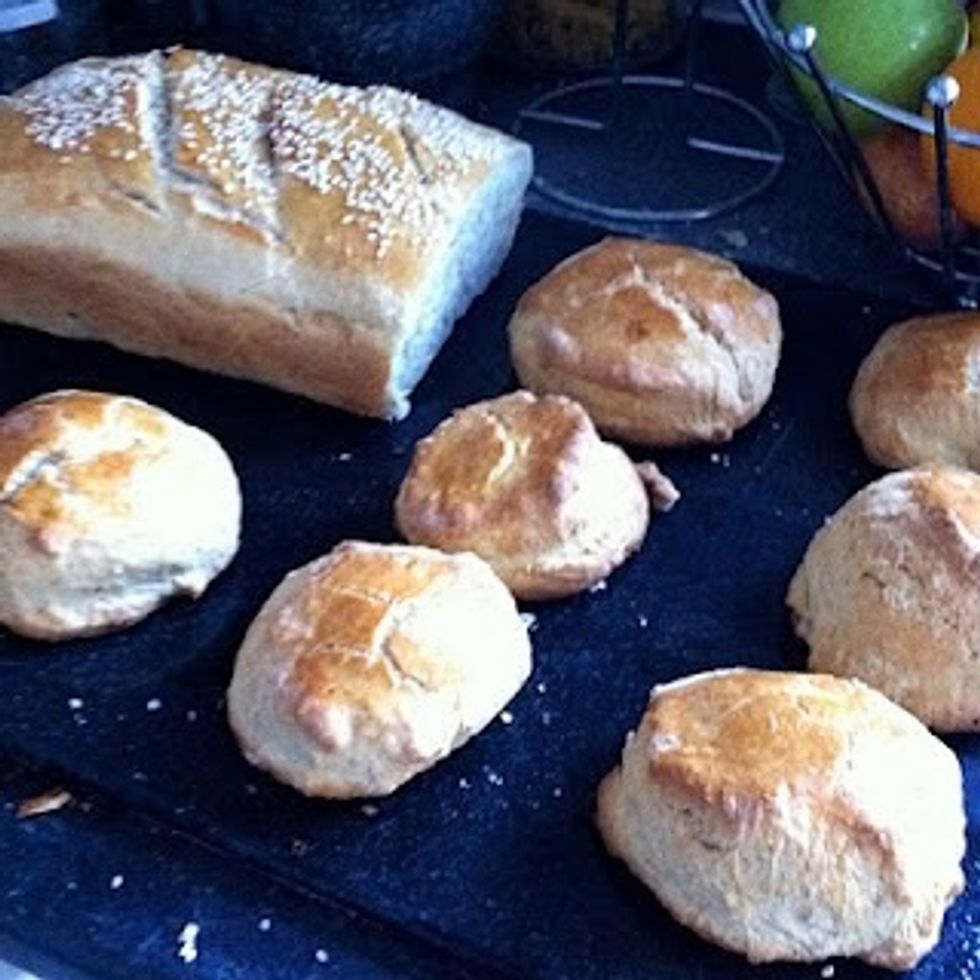 Serve with afternoon tea or as a breakfast treat. Enjoy x
500g strong white flour plus extra for dusting
2tsp salt
7 g sachet of fast acting yeast
3 tbsp olive oil
300ml water
A large bowl
Lisa Knight
Hi I'm Lisa and I have Eclectic tastes. I'm inspired by anything and everything. Join me and my butterfly mind over on my blog x