SERVES 9 - HANDS ON TIME: 20 minutes - TOTAL TIME: 1 hour
26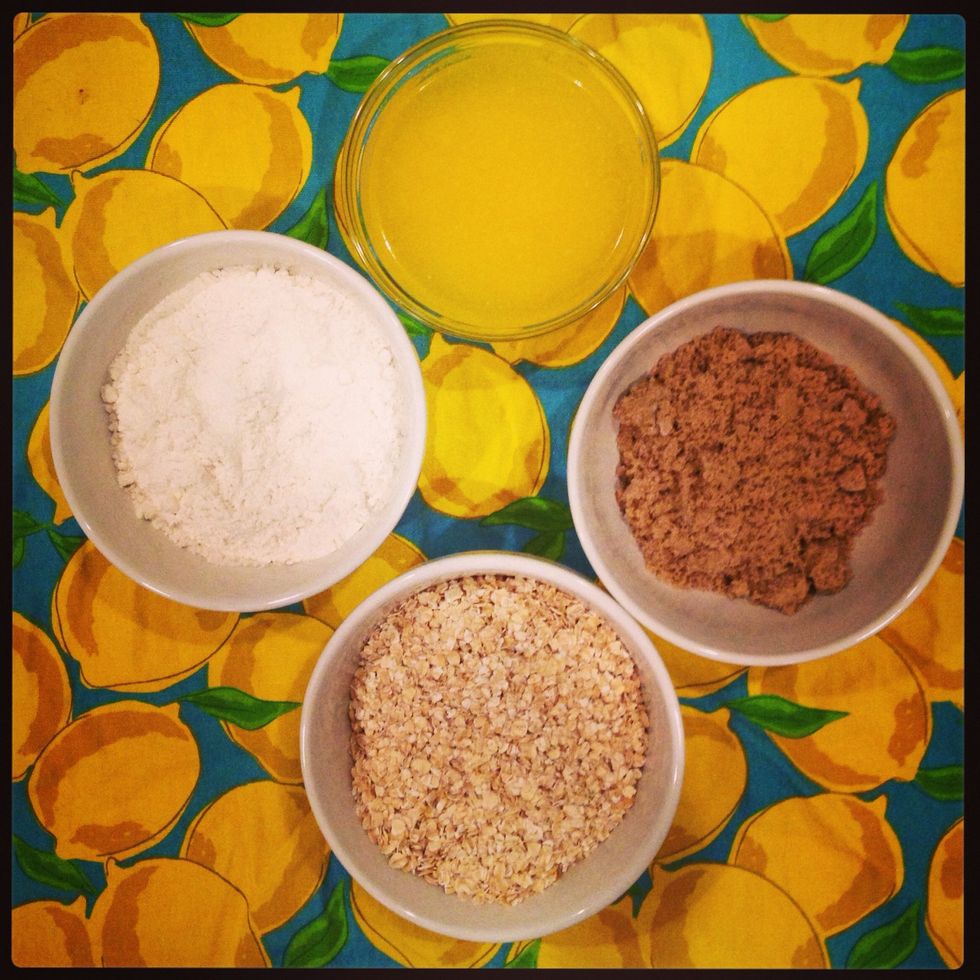 Pre-heat oven to 360 degrees. Measure oats, flour, brown sugar, and melted butter.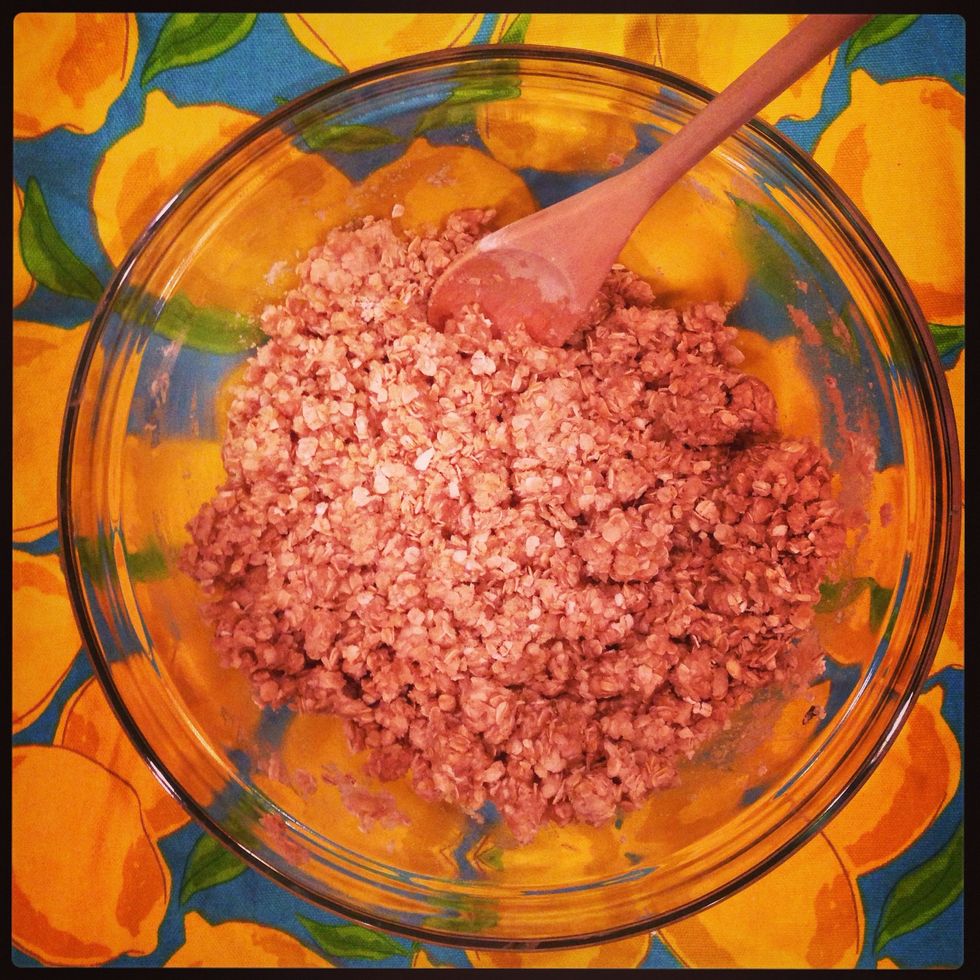 Combine ingredients until well blended.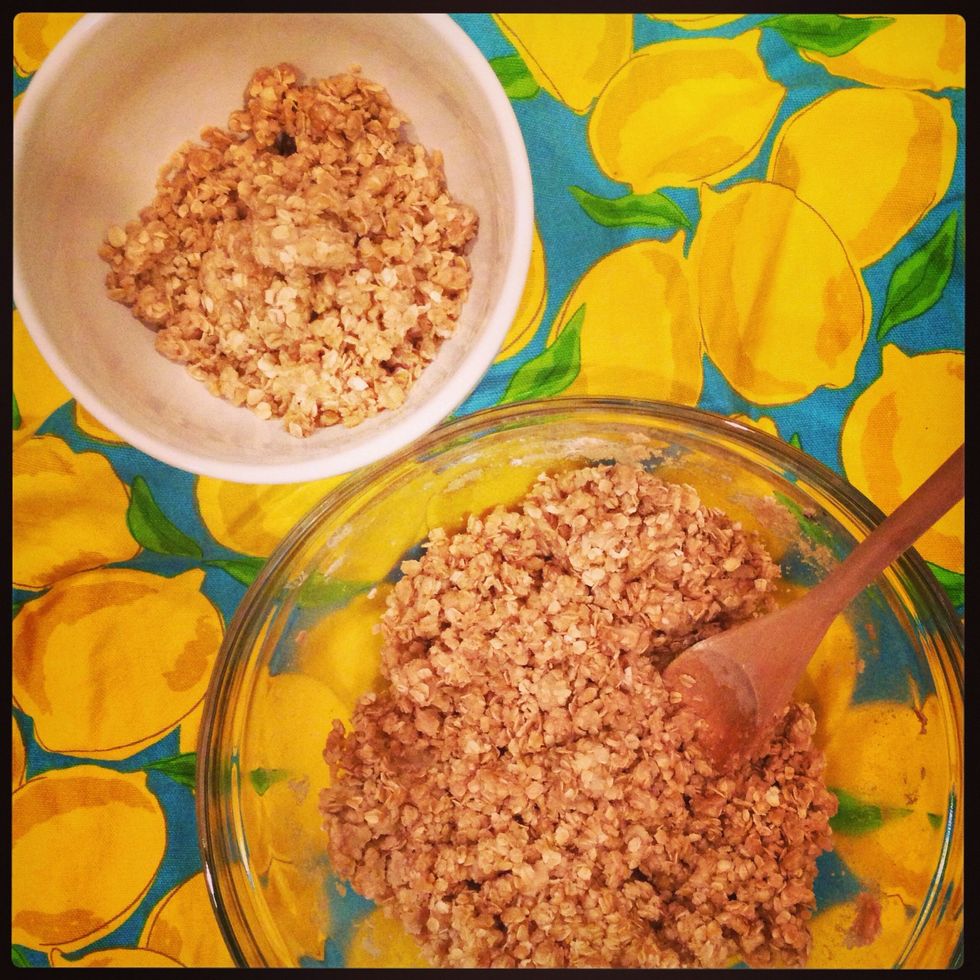 Set aside one cup of the mixture.
Press the remainder of the mixture into the bottom of an ungreased 8-inch square baking pan. Bake for 15 minutes.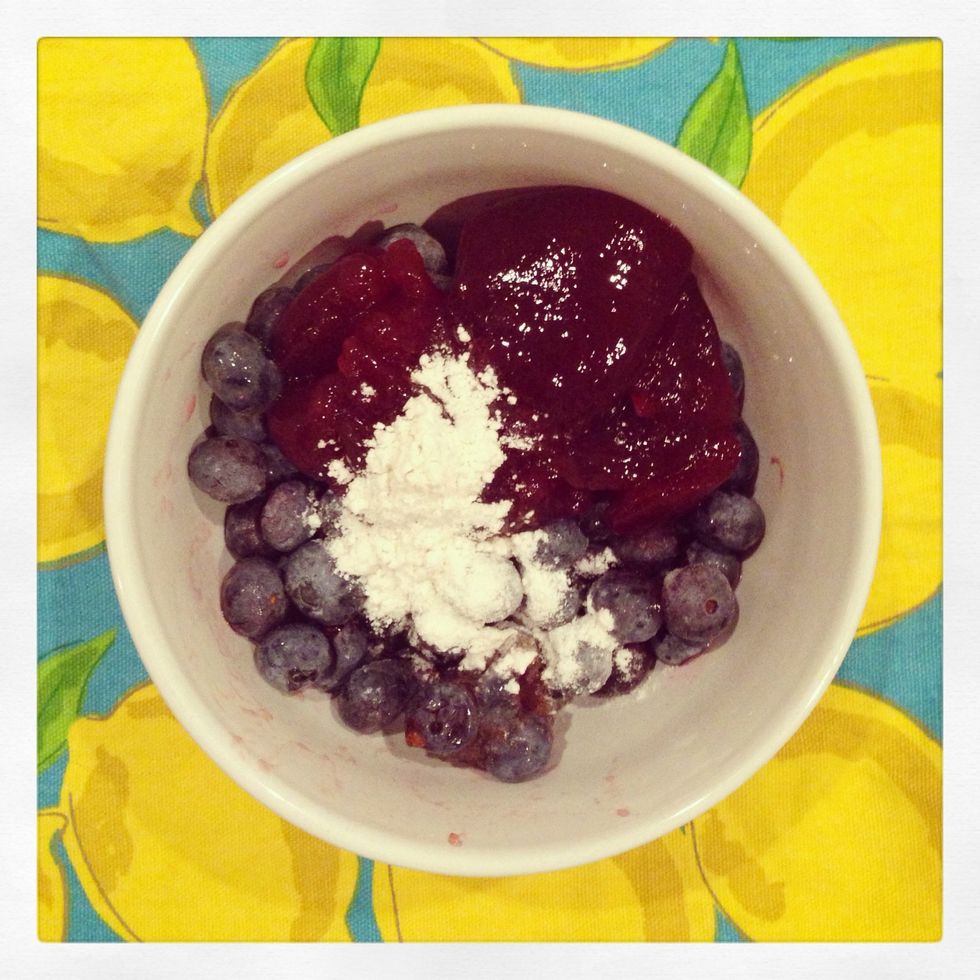 Combine berries, jam, and a teaspoon of flour.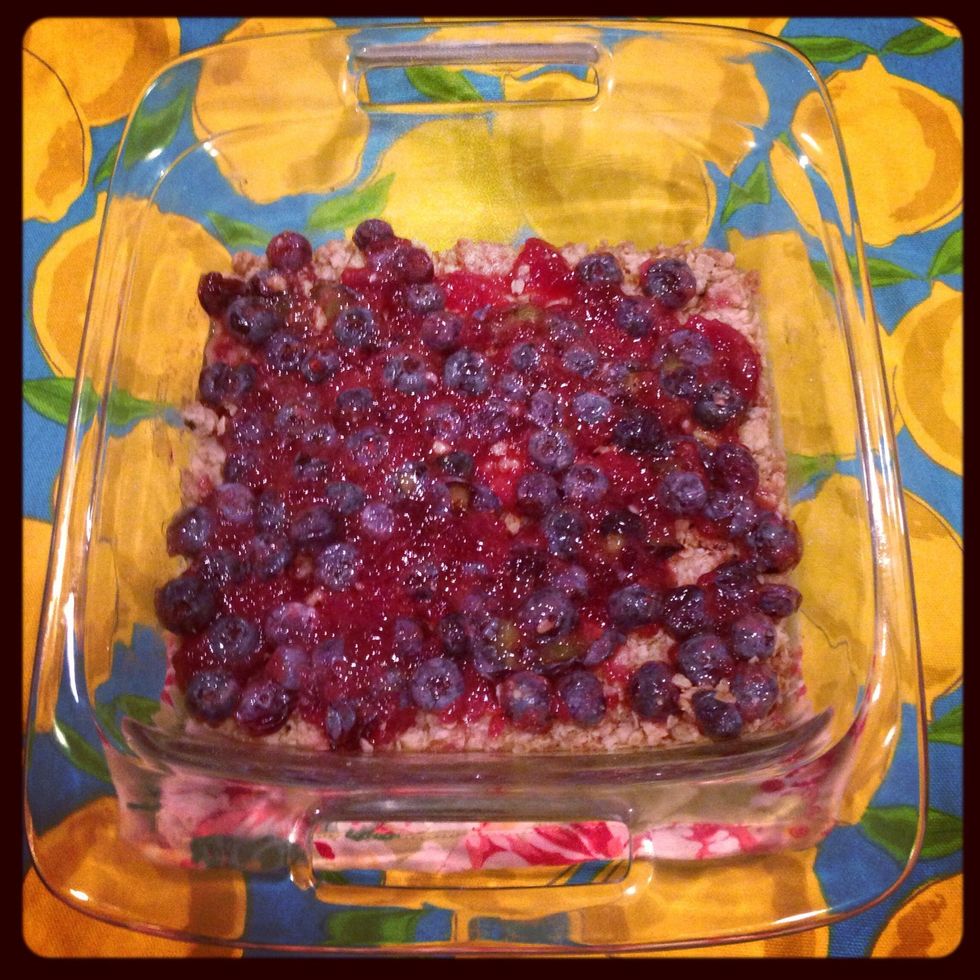 Spoon mixture over baked oatmeal crust.
Spoon on reserved oatmeal mixture for the topping. Return to the oven and bake for 20-22 minutes.
1/2c Old-fashioned oats
1/4c Flour
1/2c Packed brown sugar
Salt
3/4c Butter, melted
1.0c Fresh or frozen blueberries
1/3c Raspberry jam
1.0tsp Flour
3/4 Grated lemon peel