Preheat the oven to 160C. In your baking dish - add walnuts. Place the dish in the oven and dry roast for 8-10 minutes.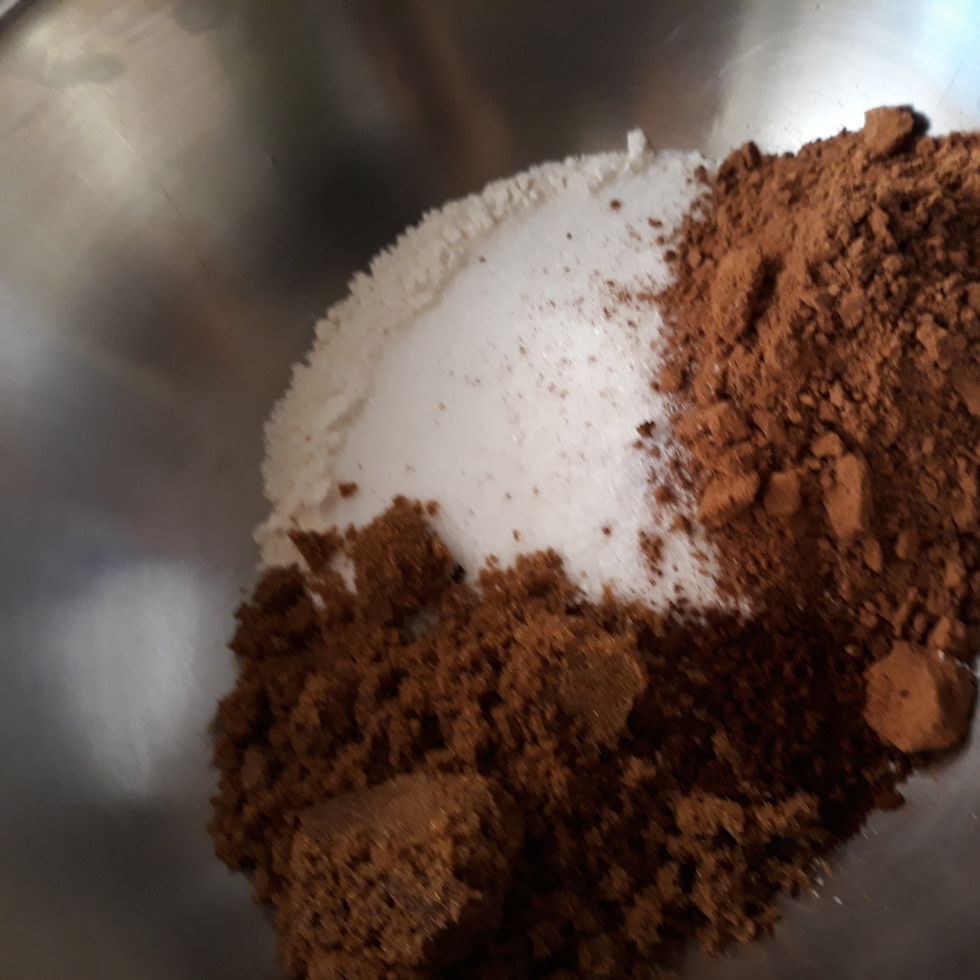 While the walnut in roasting- gather all the dry ingredients.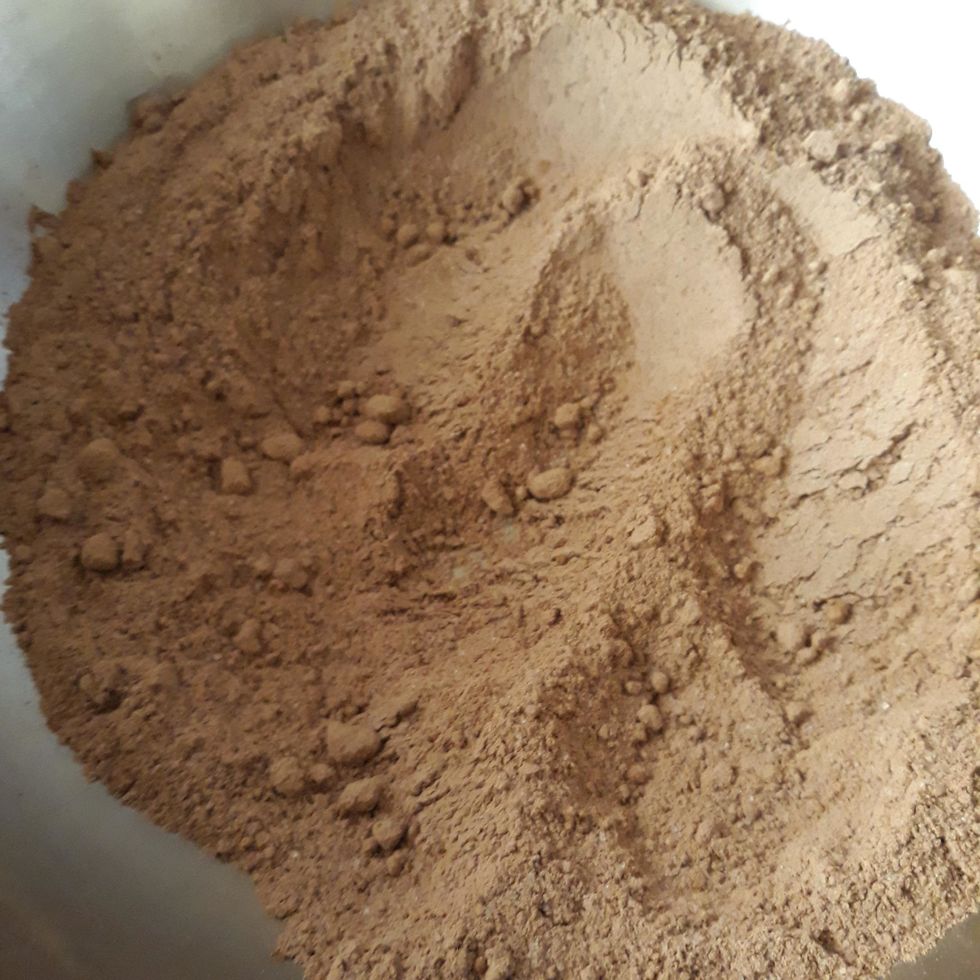 Mix them well with a whisk.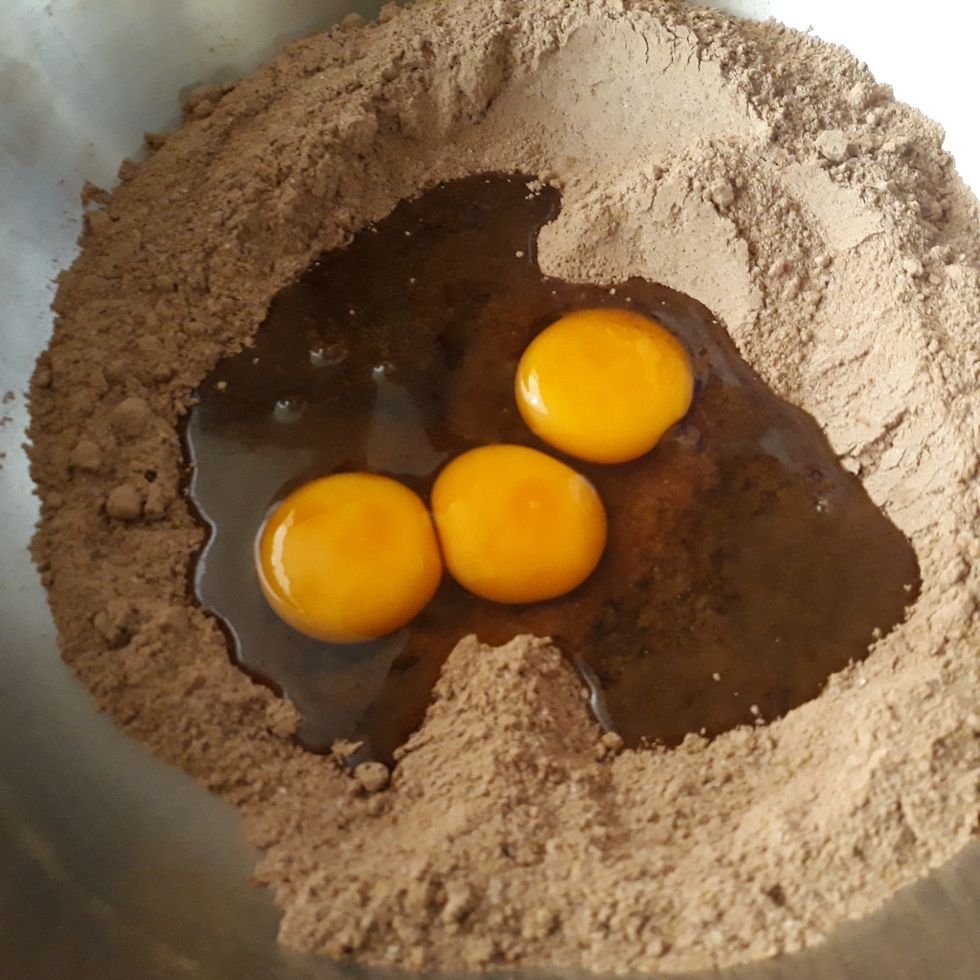 Now add the eggs, vanilla extract and melted butter.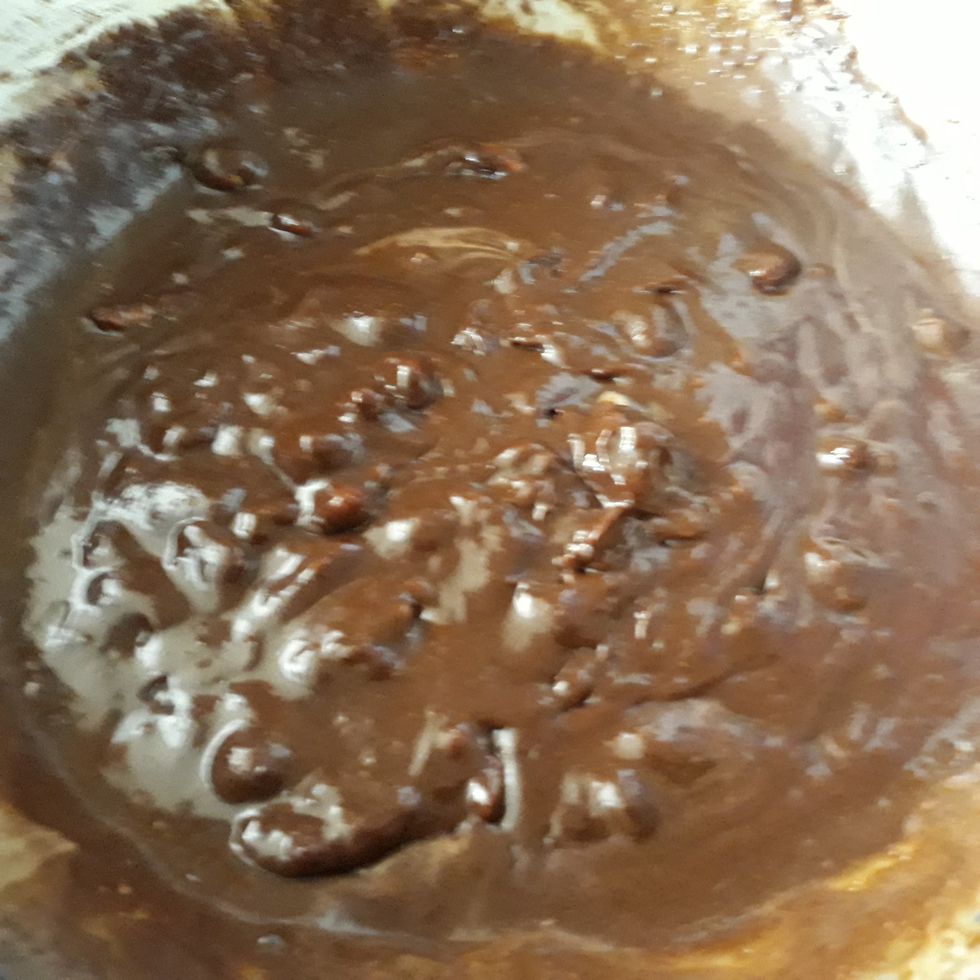 Mix well with the whisk. Once it is incorporated, add the roasted walnuts and fold it with a spatula. Now break good quality eating chocolate.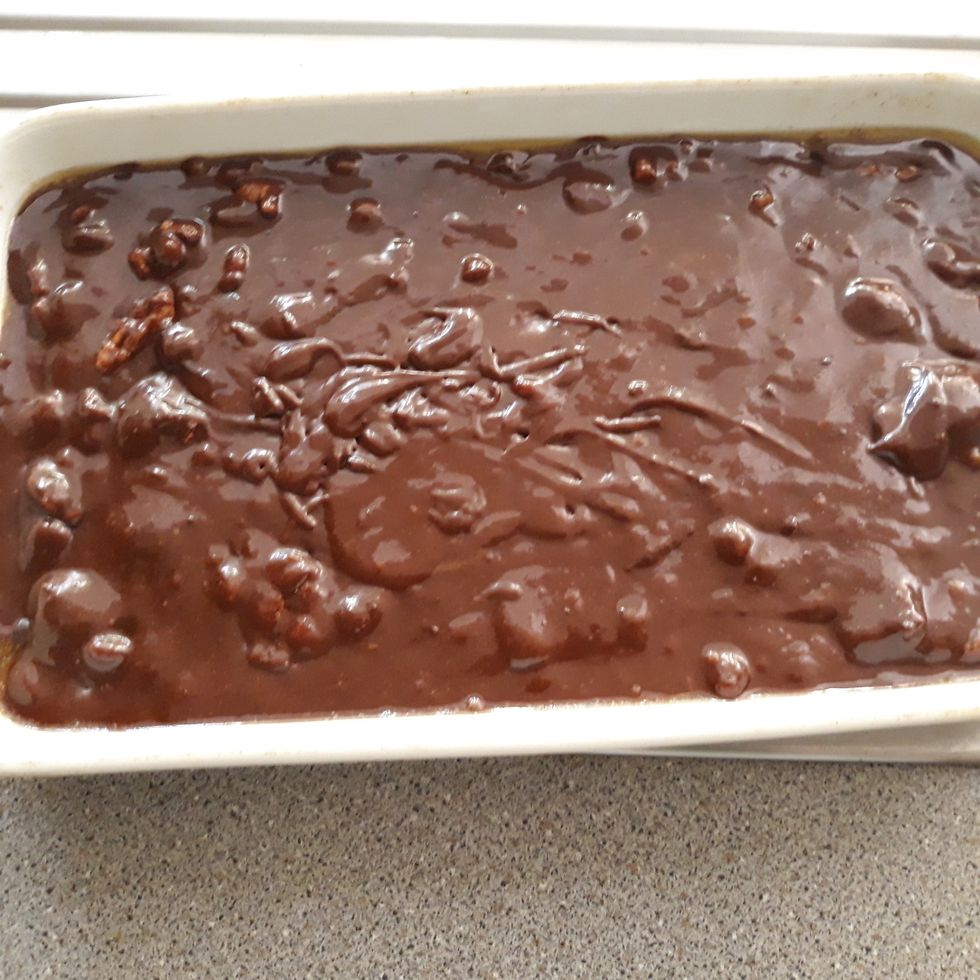 Mix it through the batter. My preference is a dark unsweetened chocolate with nuts by Jamaica Gold. Place the batter in the buttered dish.
Bake it in the 160C fan forced oven for 30-40 minutes till the skewer comes out clean.Enjoy the brownie warm or cold.
1.0c Unbleached Plain Flour
1/2c Unsweetned Cacoa Powder
1/2c Dark Brown Sugar
3/4c Caster Sugar
1.0pch Salt
1.0tsp Coffee Granules
175.0g Unsalted Melted Butter
1.0tsp Vanilla Extract
3.0 Eggs
120.0g Good Quality Eating Chocolate
80.0g Walnut (Or your preferred nuts )