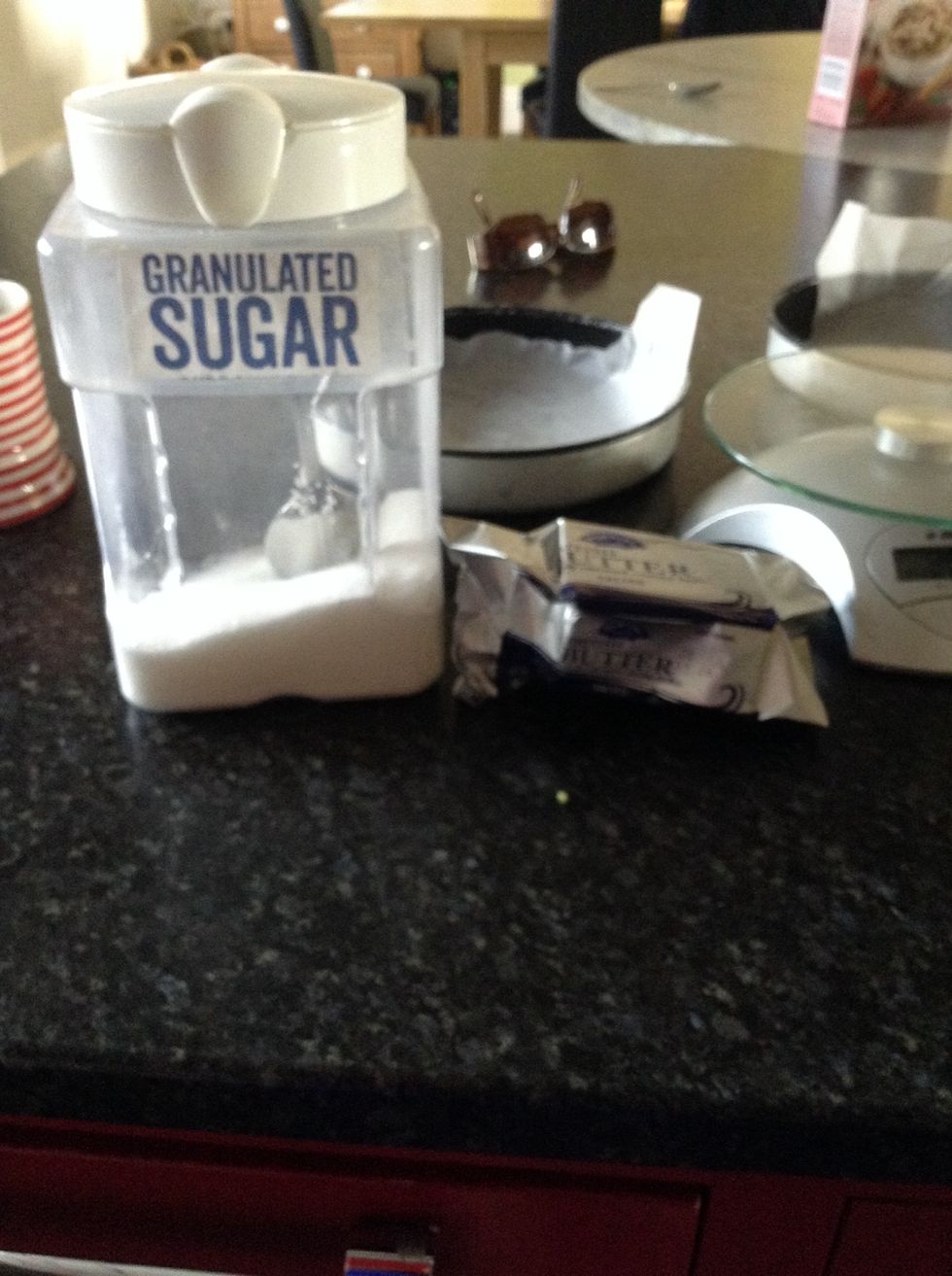 Weigh out 200g of butter and sugar and mix until light and fluffy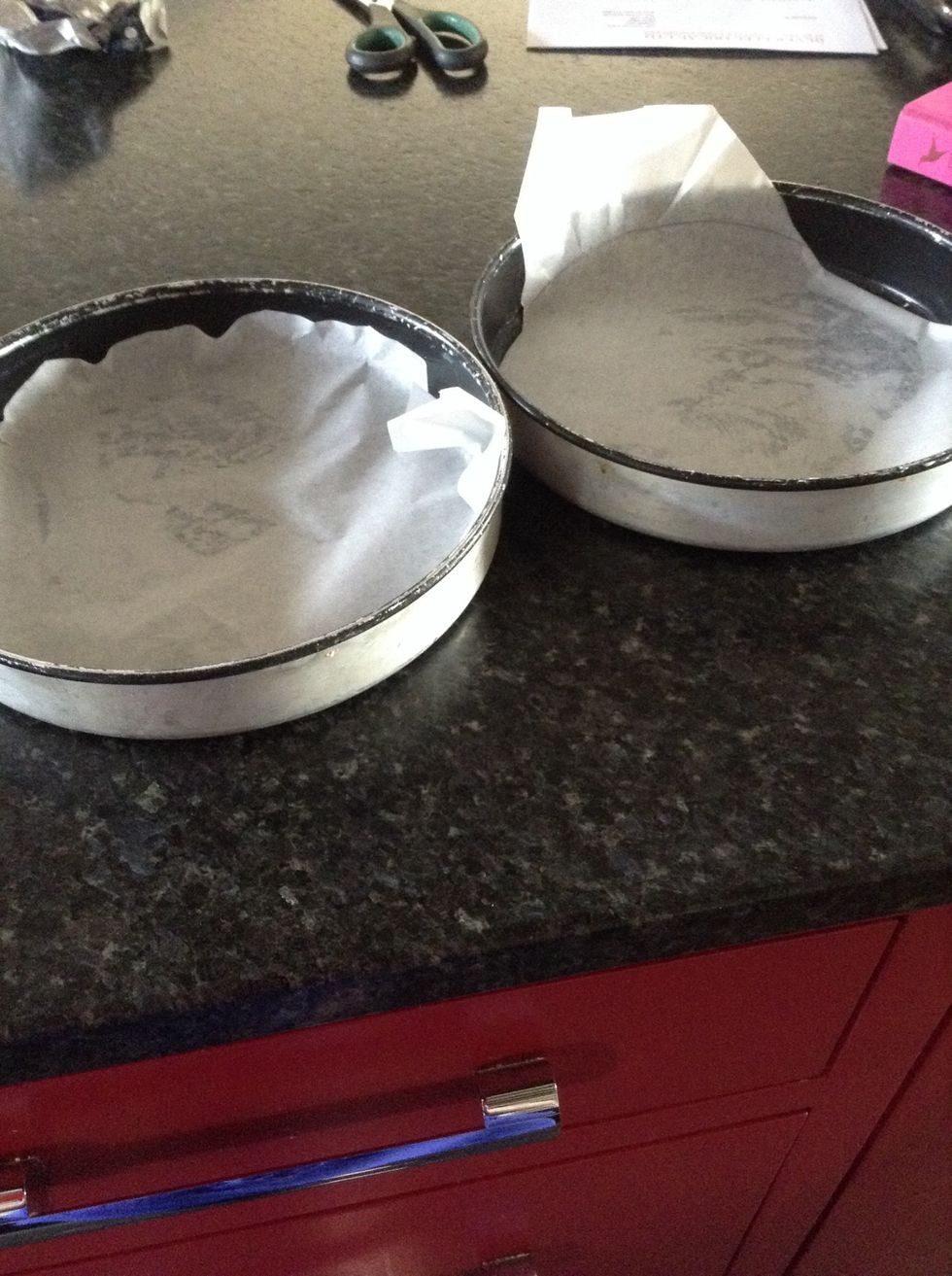 Line tins set oven to 180 degrees 350 f.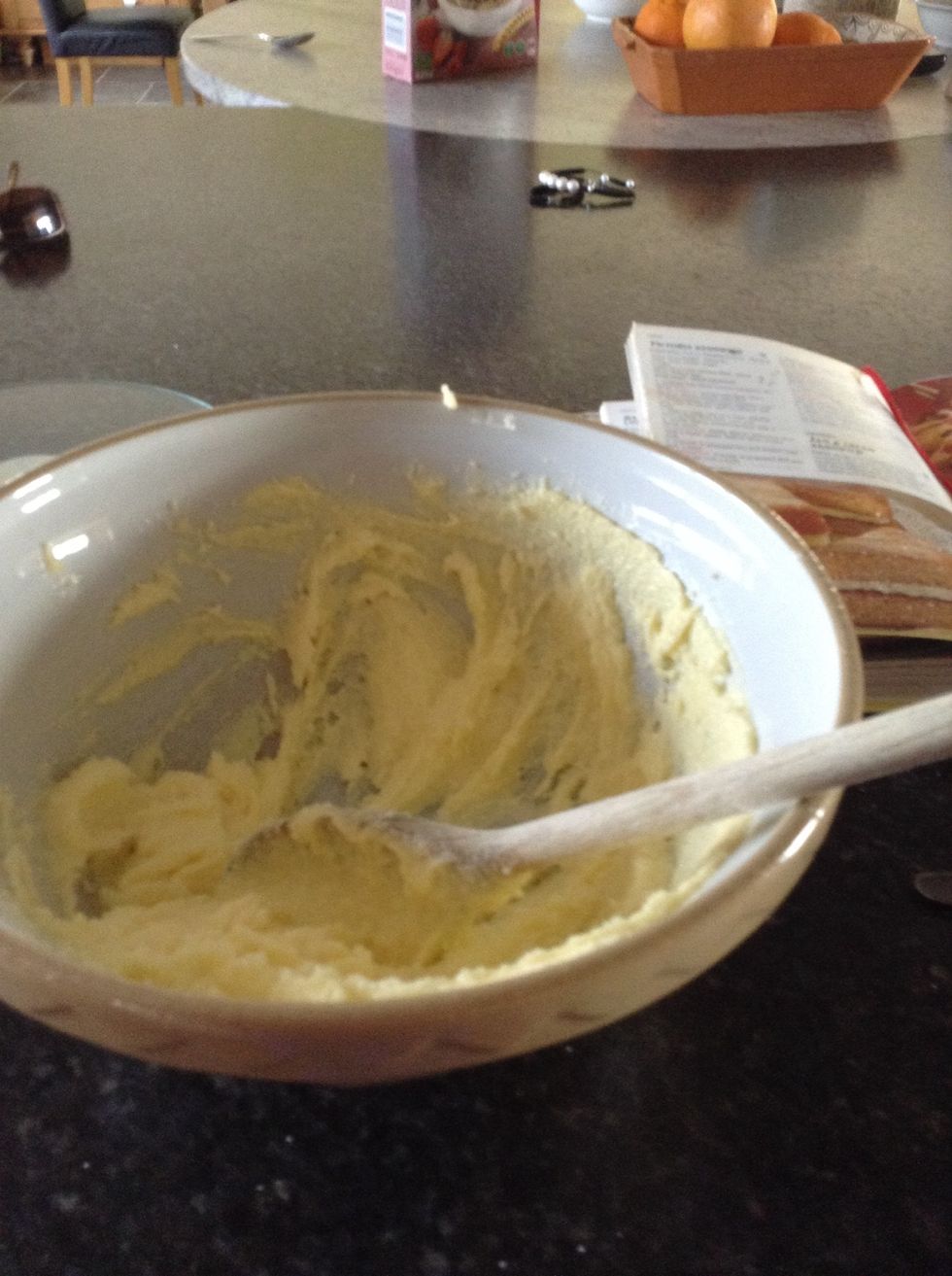 Continue to mix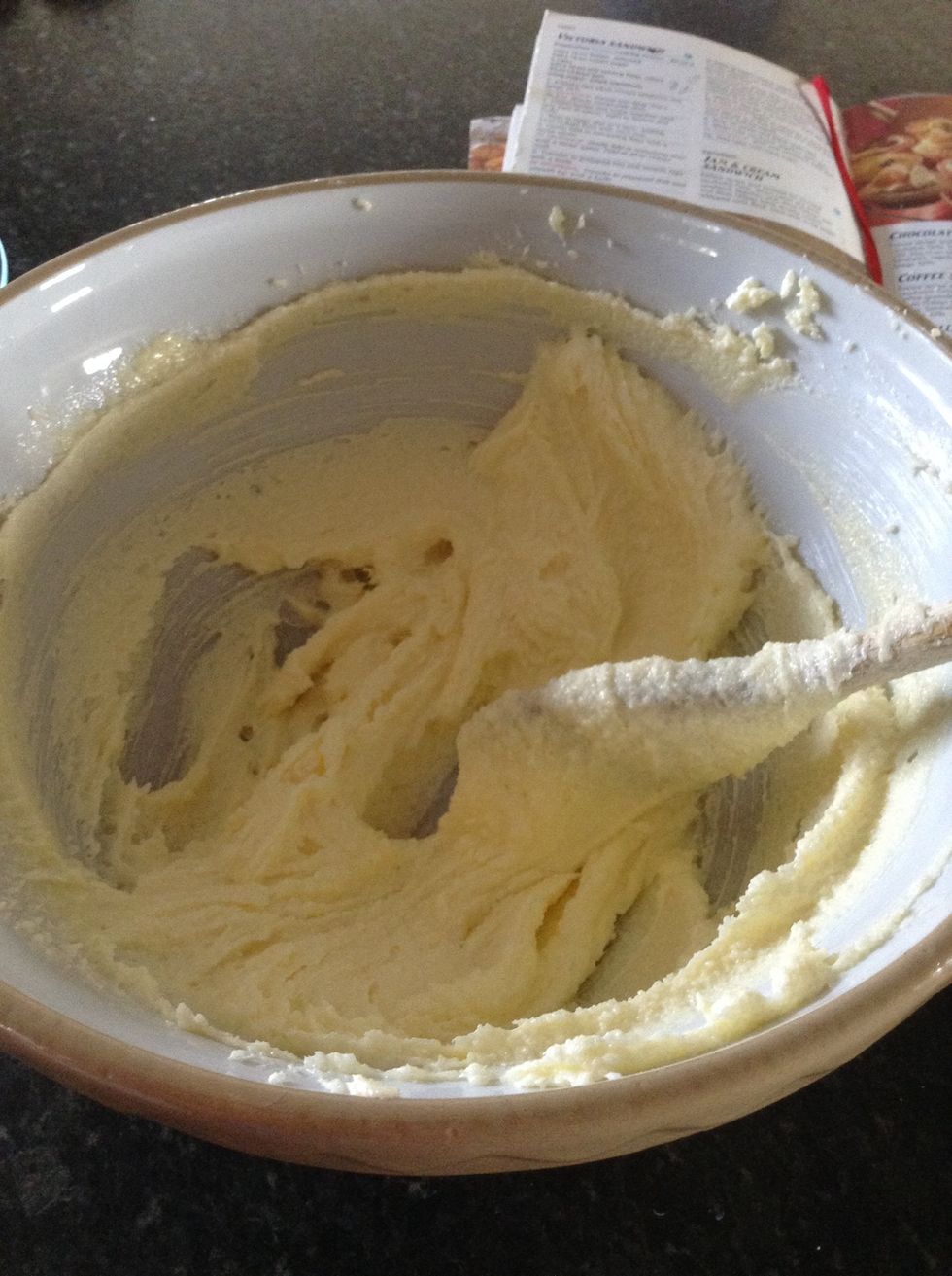 Should look like this when you have finished beating!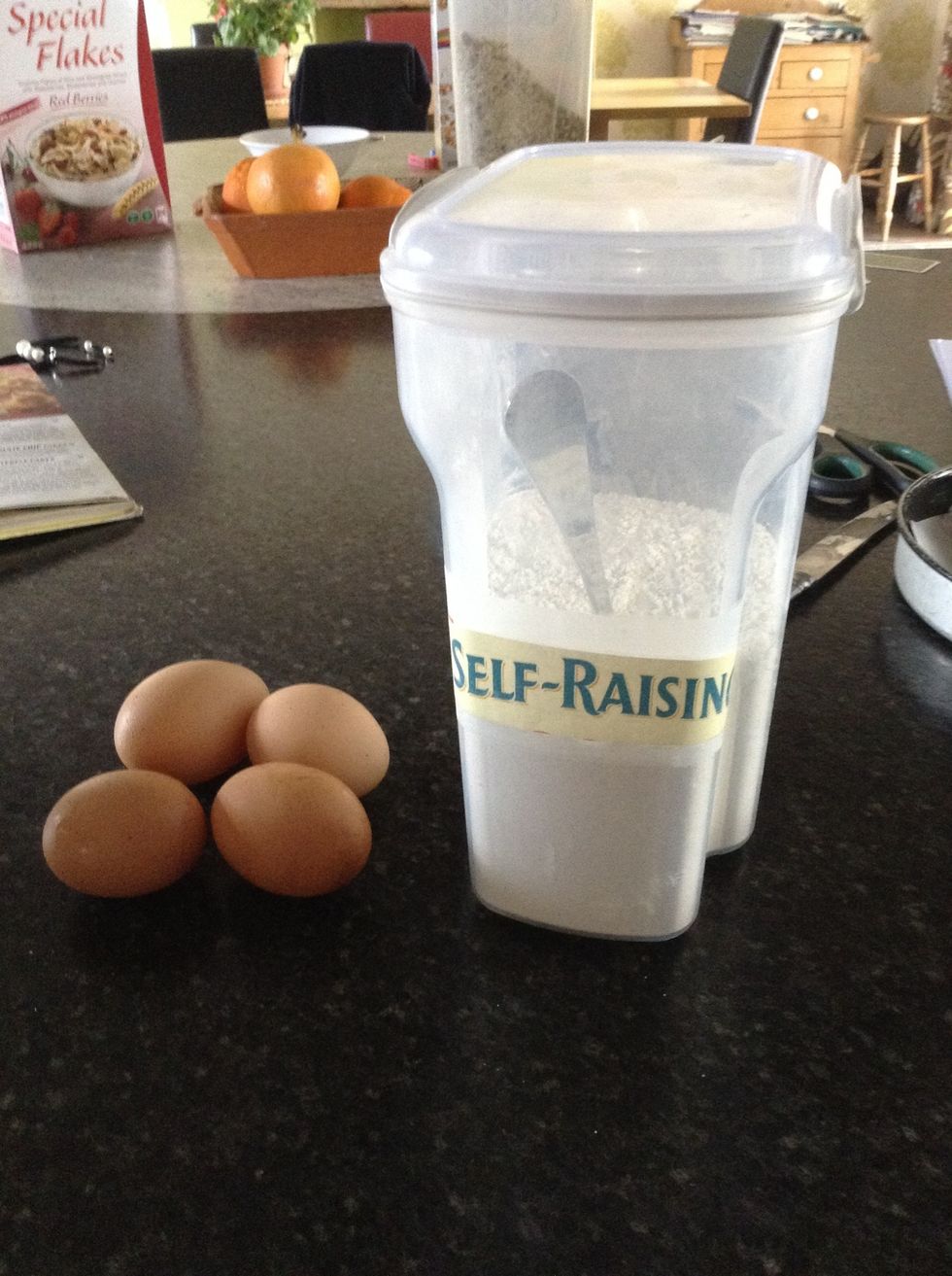 Add the eggs one by one with 50g of flour ( aprox 1tbsp) with each egg! Stir gently add more flour if it starts to curdle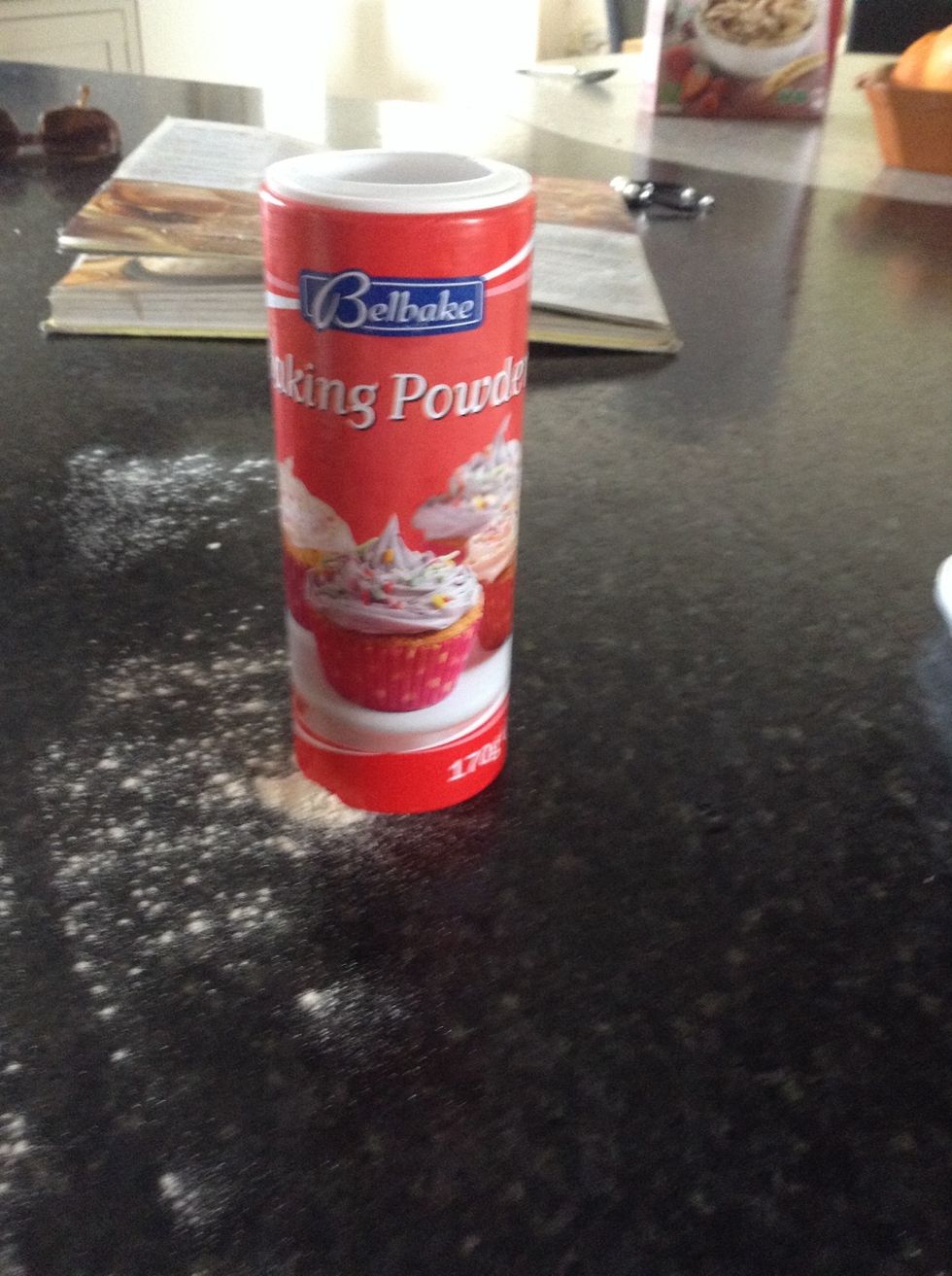 At the half a tea spoon of baking powder, stir through!
It should look like this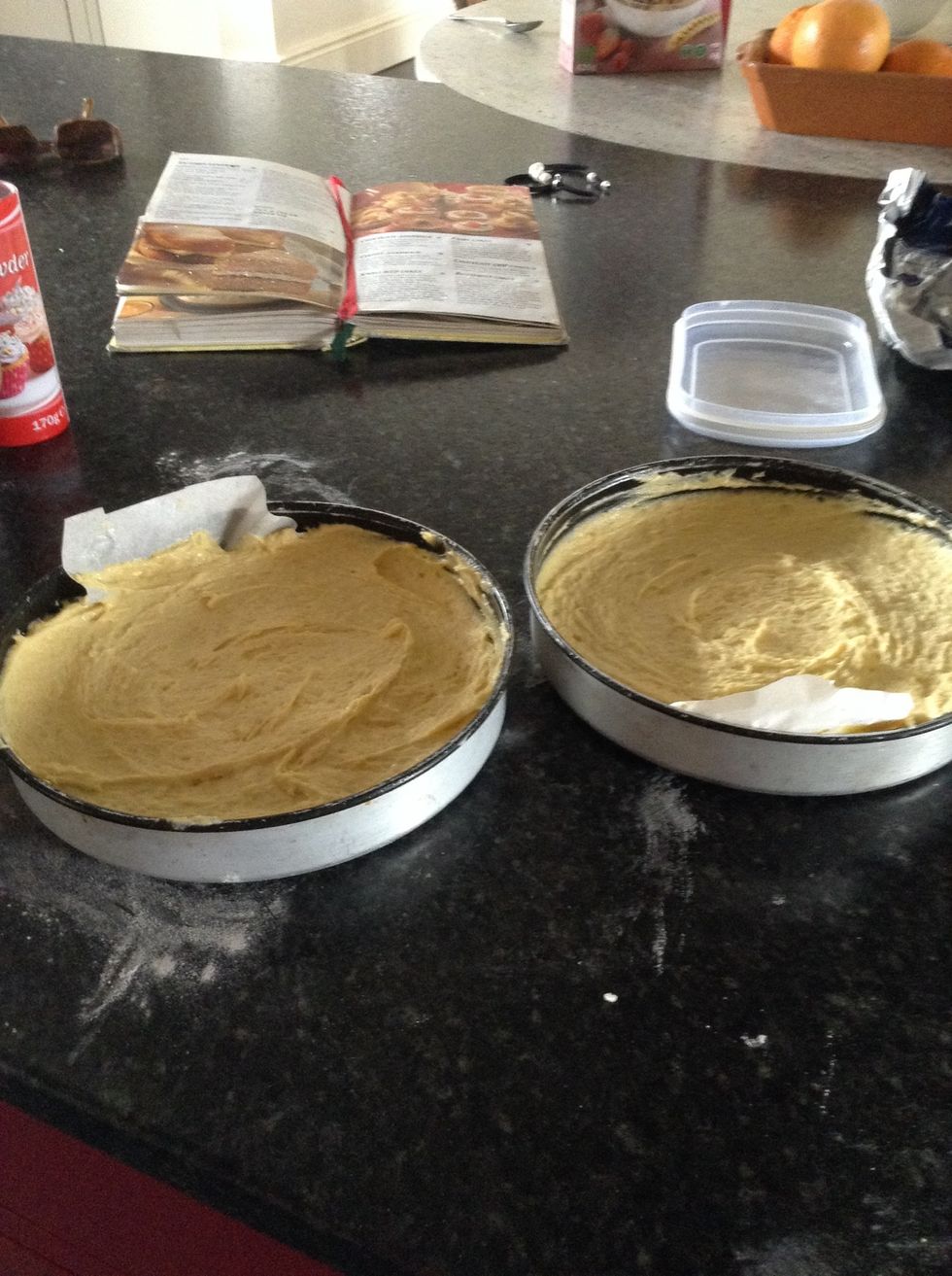 Carefully spoon Into tins and put in the oven for 20/30 mins
Add 50g of sifted icing sugar a bowl and add 25g of butter and mix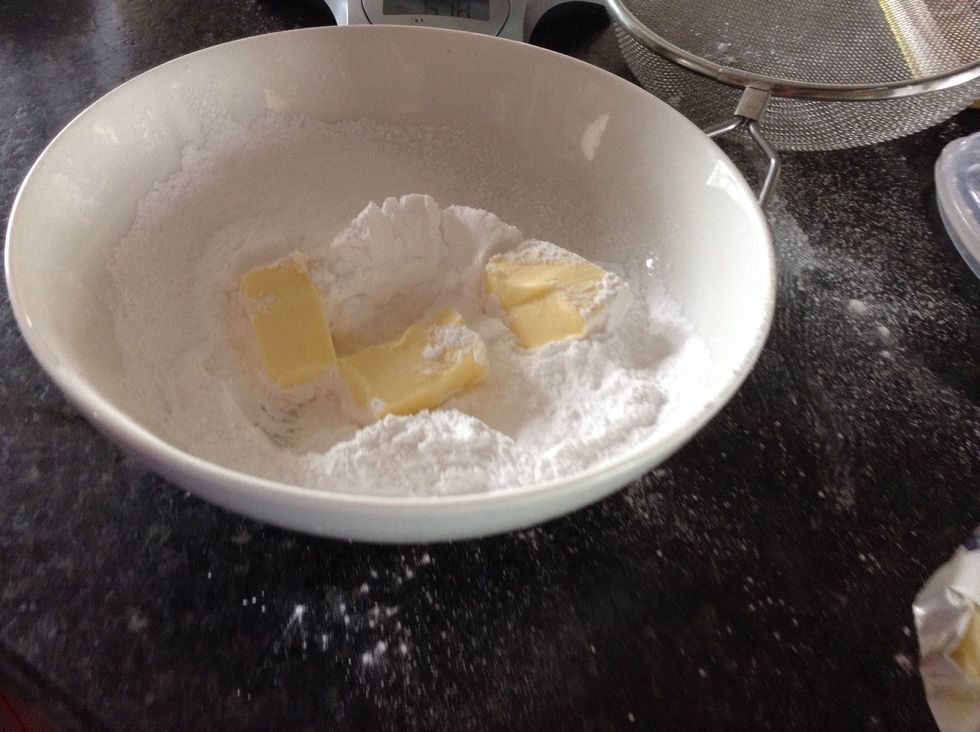 And mix the icing sugar in a bowl! and add a little milk for binding it together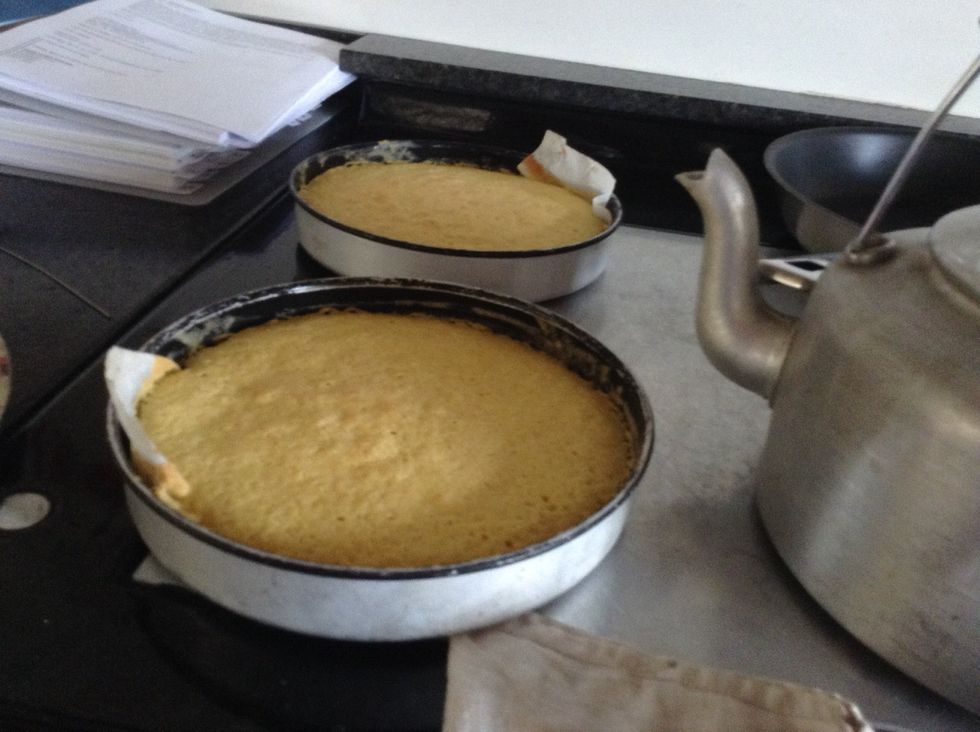 Take the cakes out of the oven and when cool take out of tins and put on a wire rack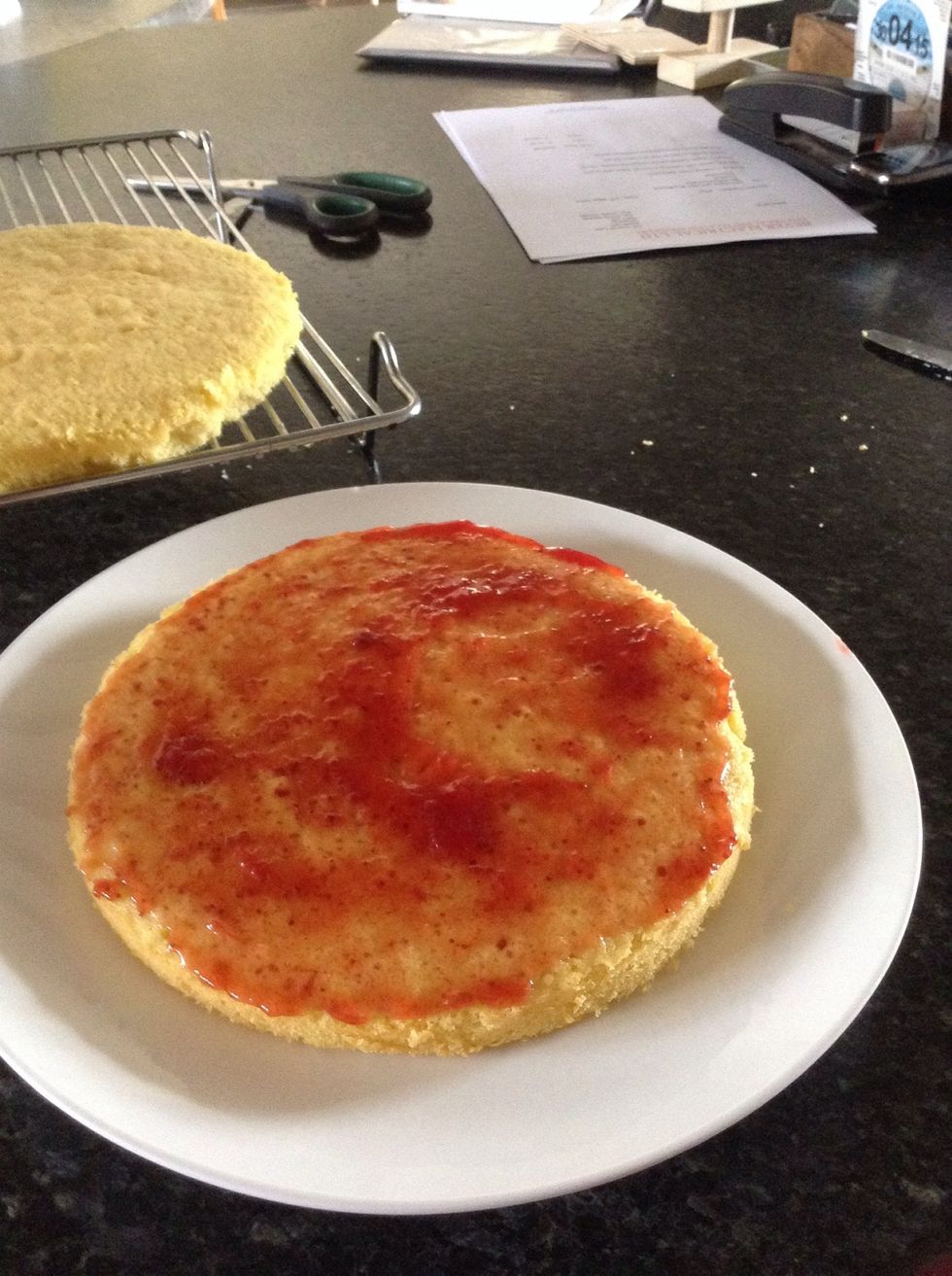 Apply the jam to one side of the cake, followed by the icing
Decorate to taste and put the finished cake In a tin
If I get over 50 likes on this cake I will bake creme brûlée and raspberry vodka sorbet tommorow! :)
200.0g 200 g of salted butter
200.0g Granulated sugar
4.0 Eggs
200.0g Self raising flour
50.0g Jam
50.0g Icing sugar
50.0g Butter for icing
1/2tsp Baking powder