1. Preheat oven to (176 C) and use coconut oil or vegan butter to very lightly coat a standard pie plate or round baking dish. Set aside.
2. Heat almond milk in the microwave or on the stovetop to the temperature of warm bath water - approximately (43 C). Be careful not to exceed that temperature.
To the almond milk add 1 Tbsp coconut oil or vegan butter and stir melt. Then add yeast and sugar. Stir briefly to mix. Then set aside to proof for 10 minutes or until it appears puffy.
Meanwhile, in a medium mixing bowl, whisk together gluten-free flour blend (including xanthan gum), almond flour, baking powder, baking soda, and sea salt until well combined
Add scoopable (not melted) coconut oil or vegan butter and use a fork or pastry cutter to mix or "cut" into the dry mixture. It should resemble the texture of wet sand.
To the dry ingredients, add the almond milk-yeast mixture and stir. It should form a dough that resembles cookie dough. Set aside
Get a large cutting board and cover the surface with plastic wrap (secure the plastic wrap around the edges so it stays in place). Then dust generously with gluten-free flour.
Place the dough on the center of the cutting board and sprinkle with more gluten-free flour. Then top with another sheet of plastic wrap and tuck down around the edges.
Use a rolling pin to roll the dough out into a large, thin rectangle.
remove the top layer of plastic and brush on coconut oil. Then add organic cane sugar and cinnamon on top then remove bottom layer of plastic.
Use a serrated knife or floss (my preferred method) to cut into 8 even pieces. Then carefully transfer to the prepared pie dish or cake pan
Cover with plastic wrap and a towel, set on top of the warm oven, and let rise for 15-30 minutes or until the rolls have risen slightly and are almost touching.
Place rolls in prepared dish on the center rack of your oven and bake for 25-30 minutes or until tops are golden brown and the rolls have risen
While the rolls bake, you can prepare a frosting / glaze (optional).
Store leftover cinnamon rolls at room temperature up to 3-4 days or in the freezer up to 1 month.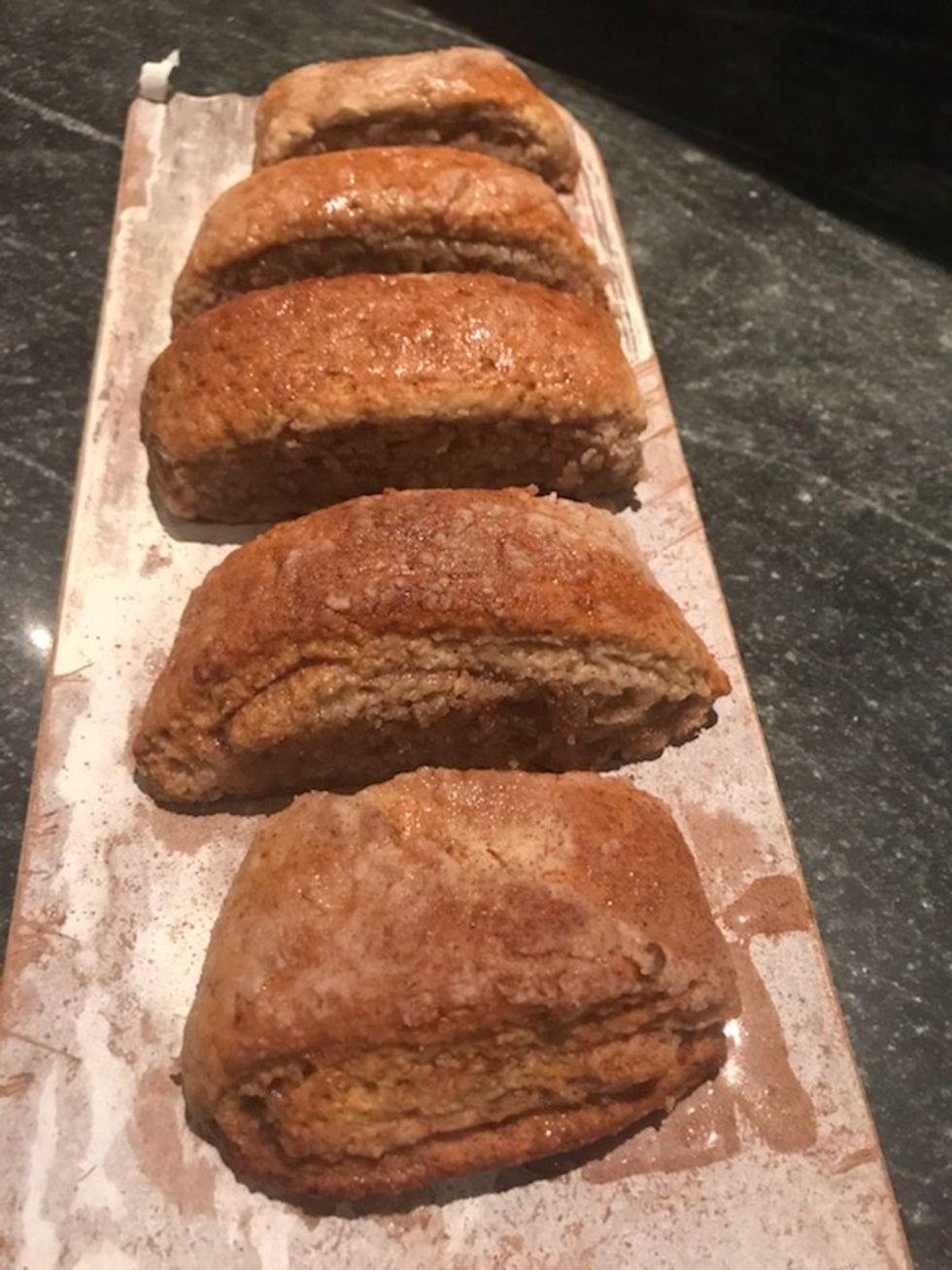 ENJOY!!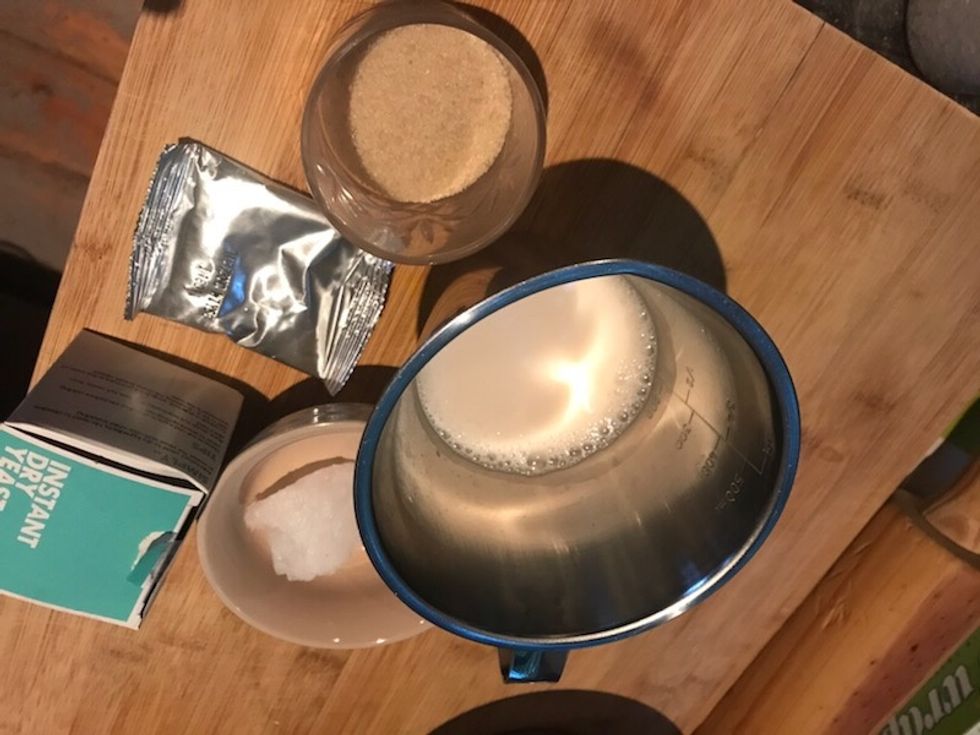 Wet Ingredients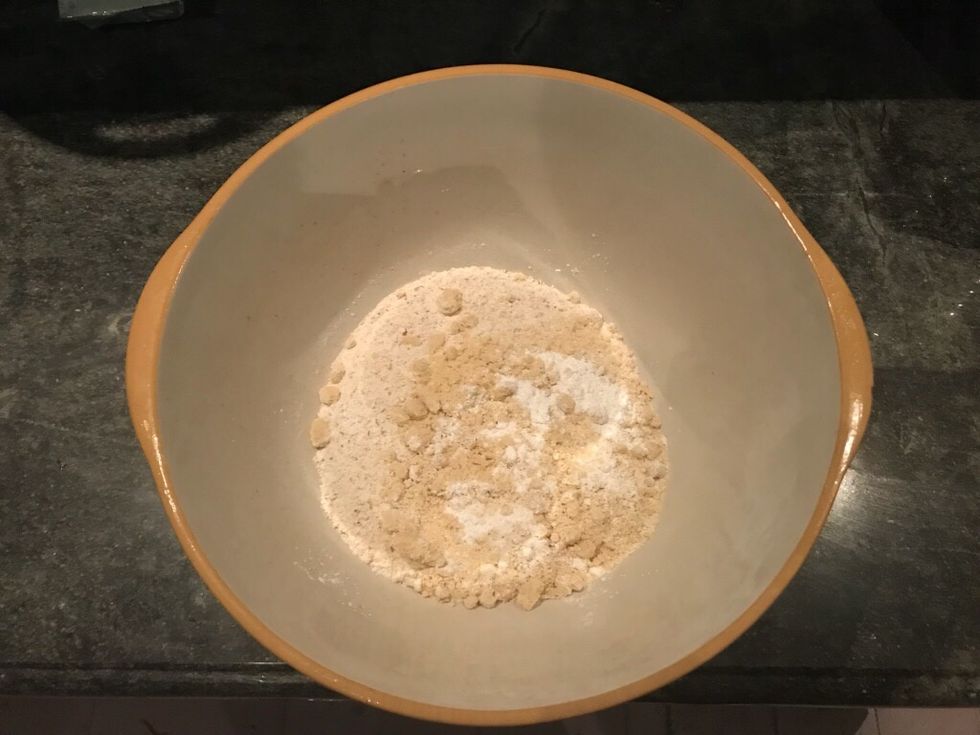 Dry Ingredients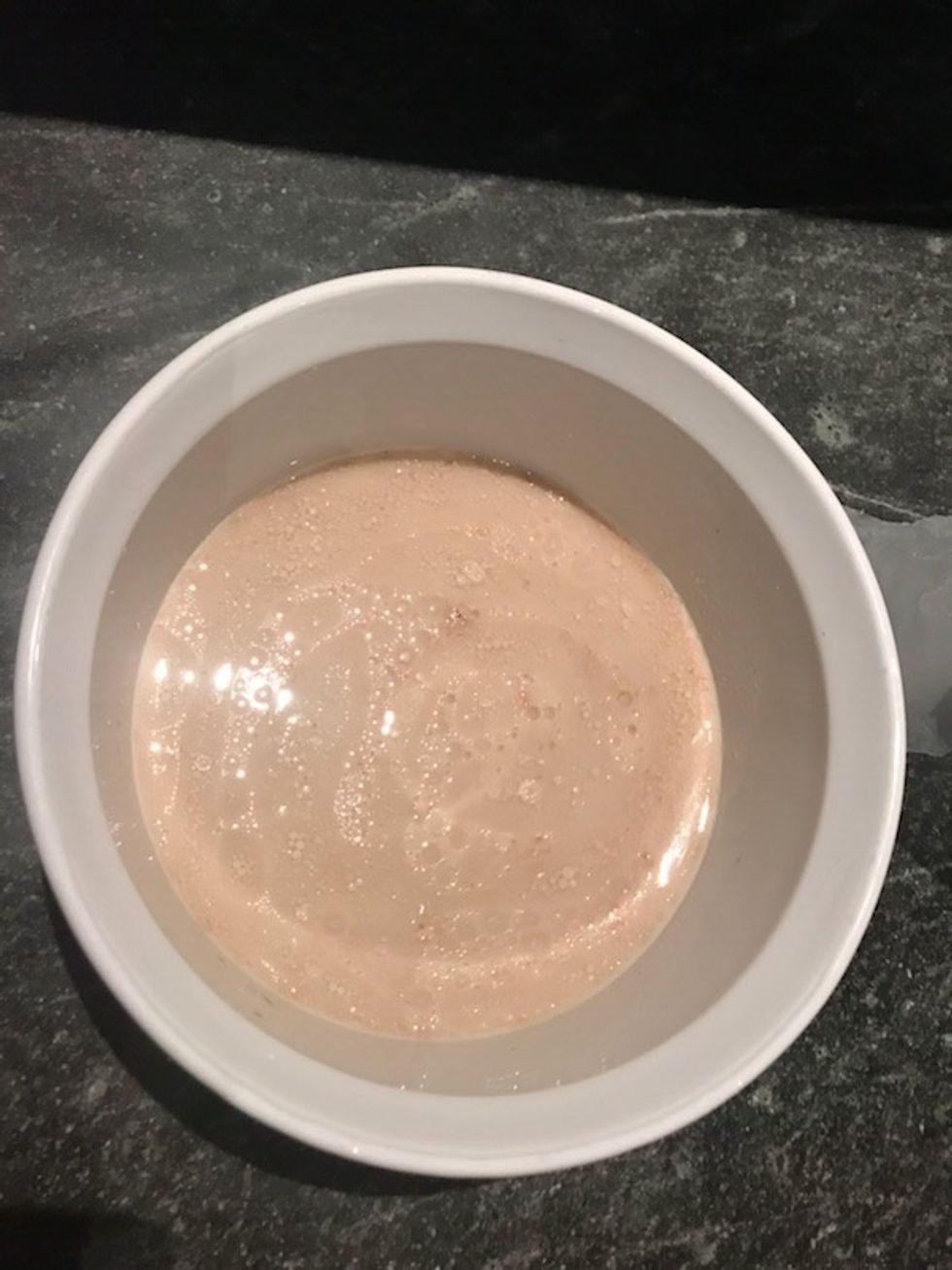 Yeast Mixture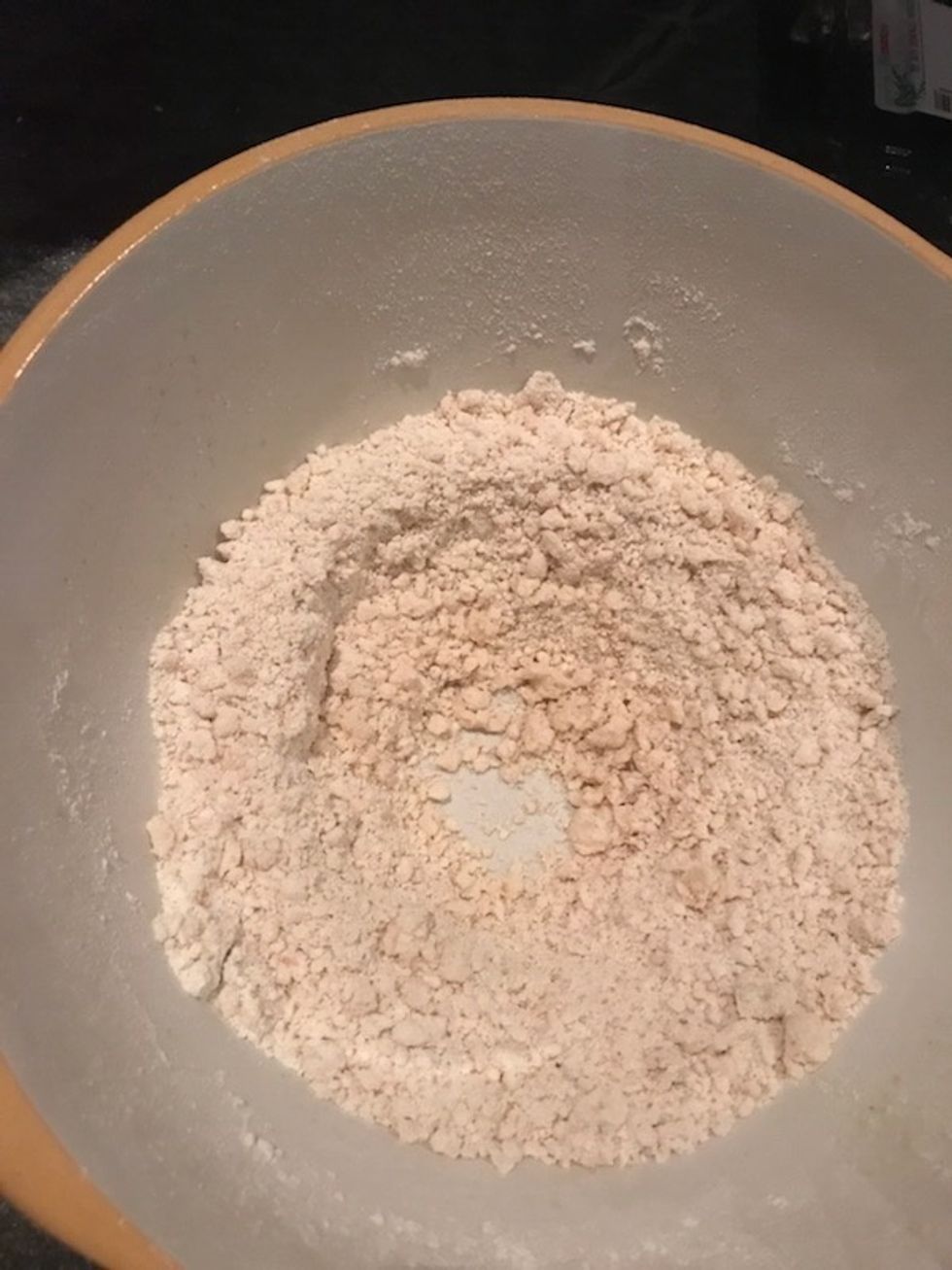 Oil Added To Dry Ingredients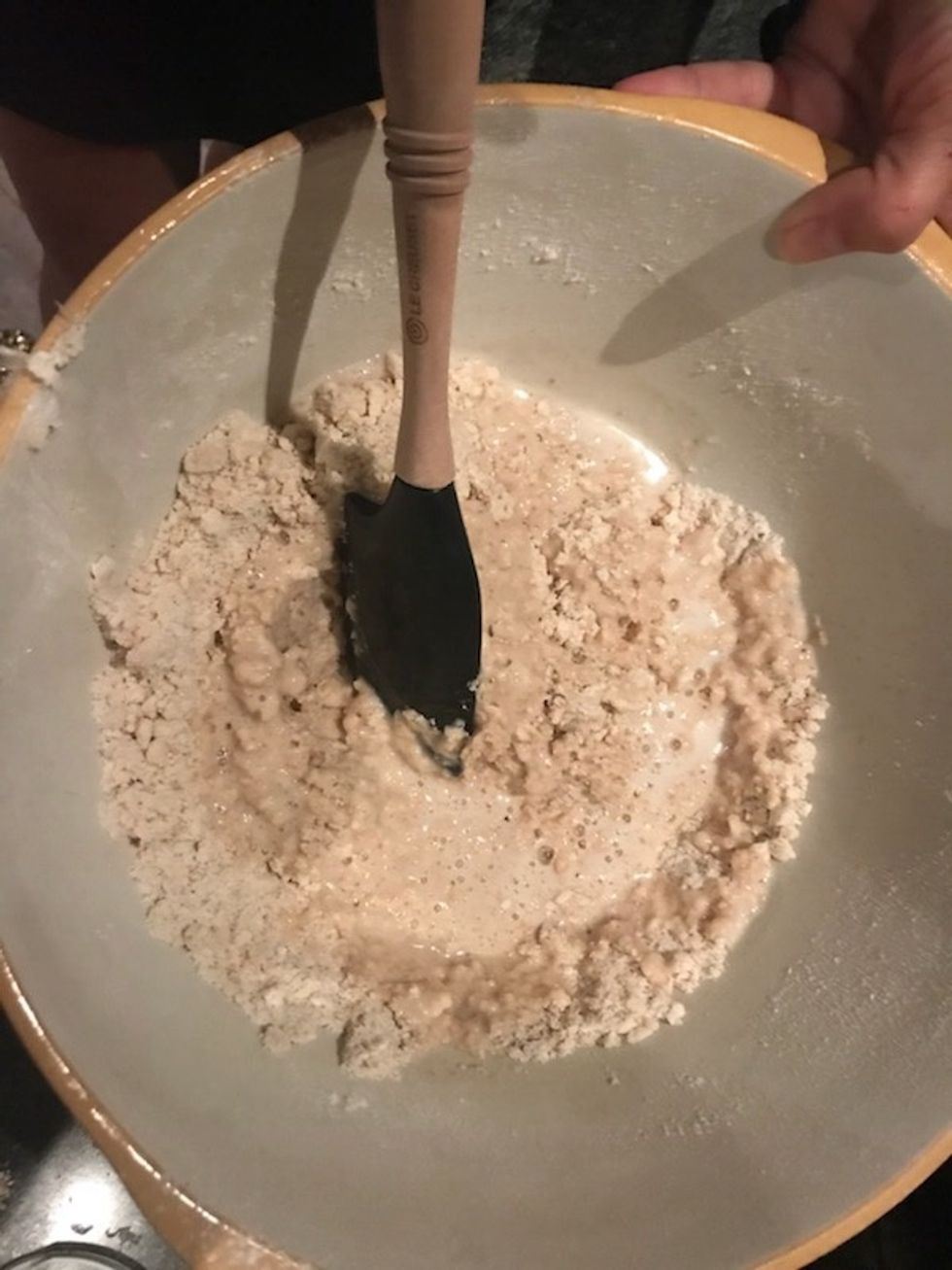 Adding a Wet And Dry Ingredients Together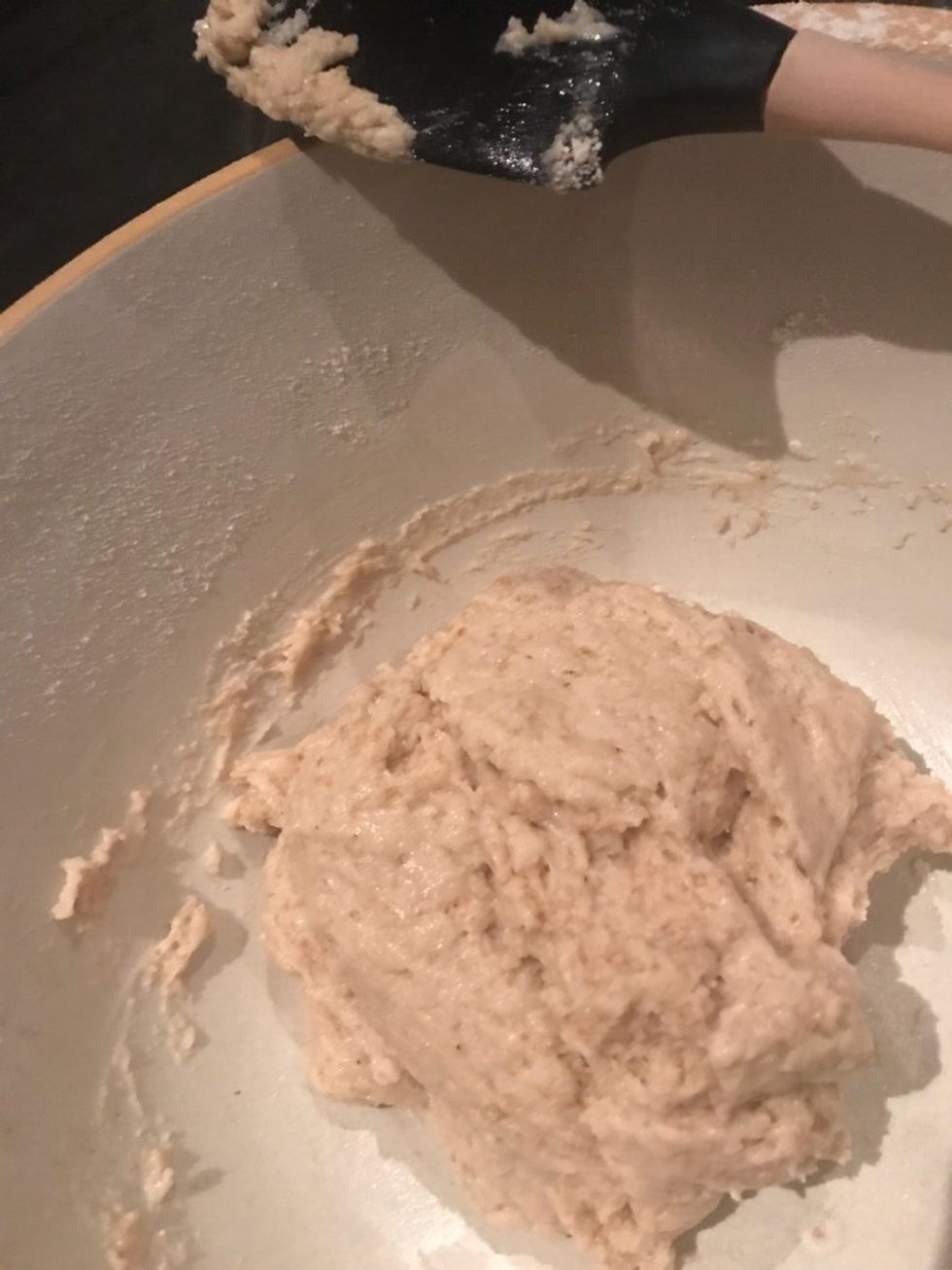 The Dough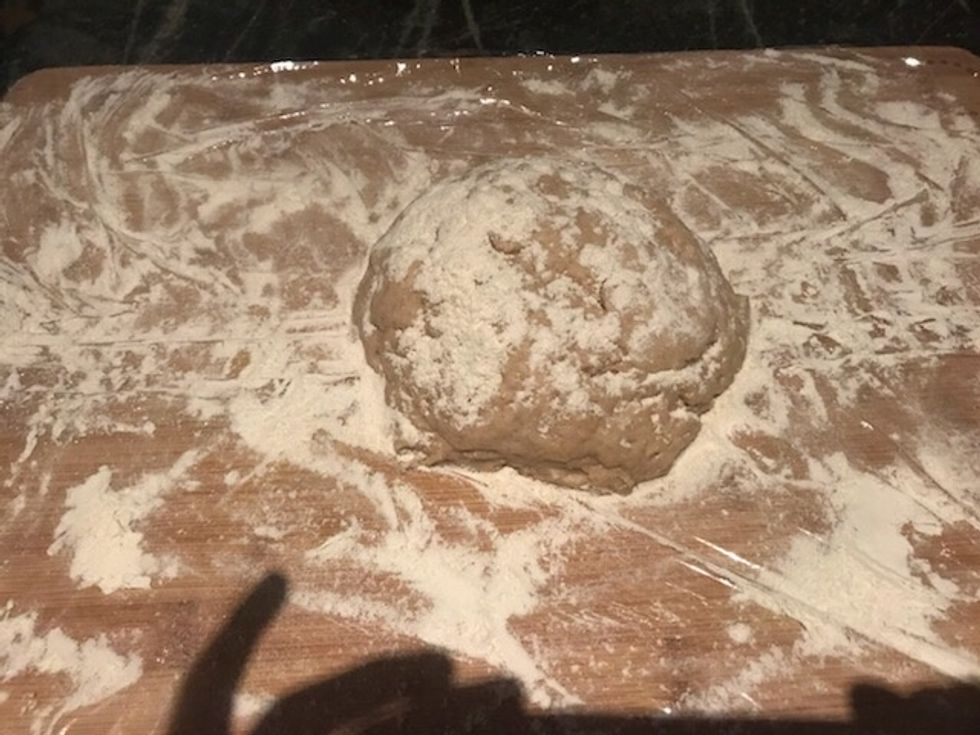 Before Rolling The Dough On The Clear Plastic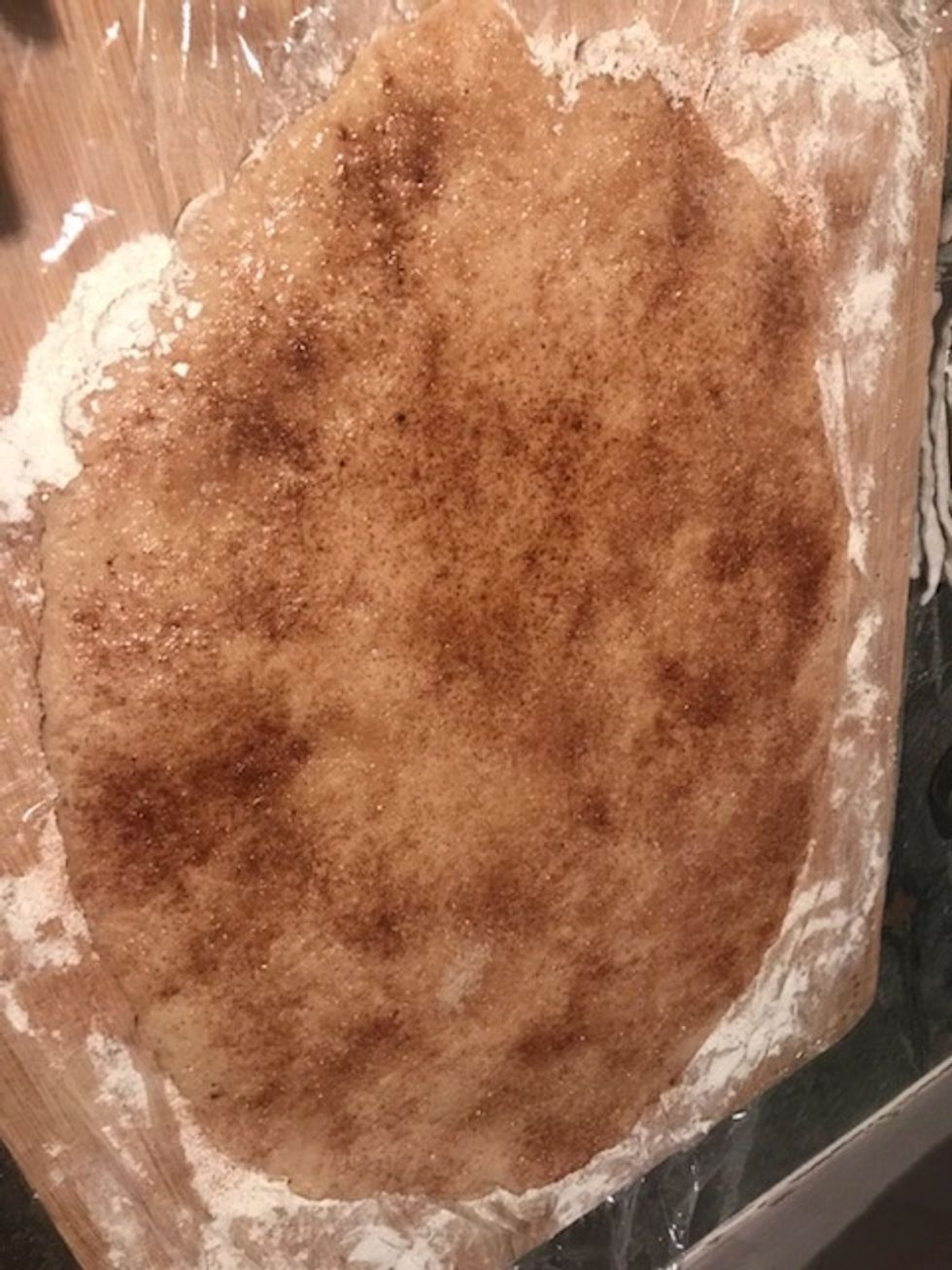 Sprinkling Cinnamon and sugar after rolling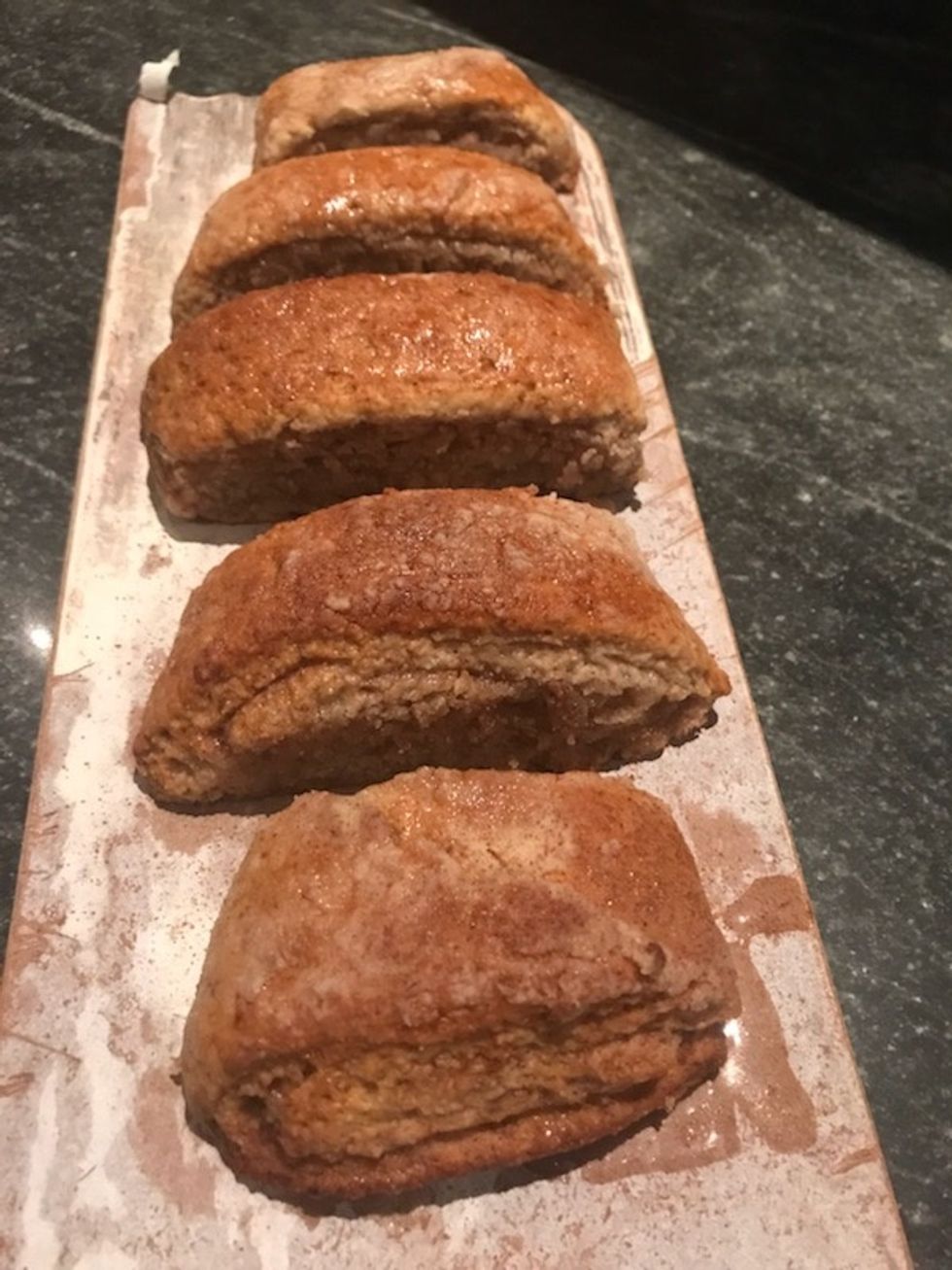 Final Product!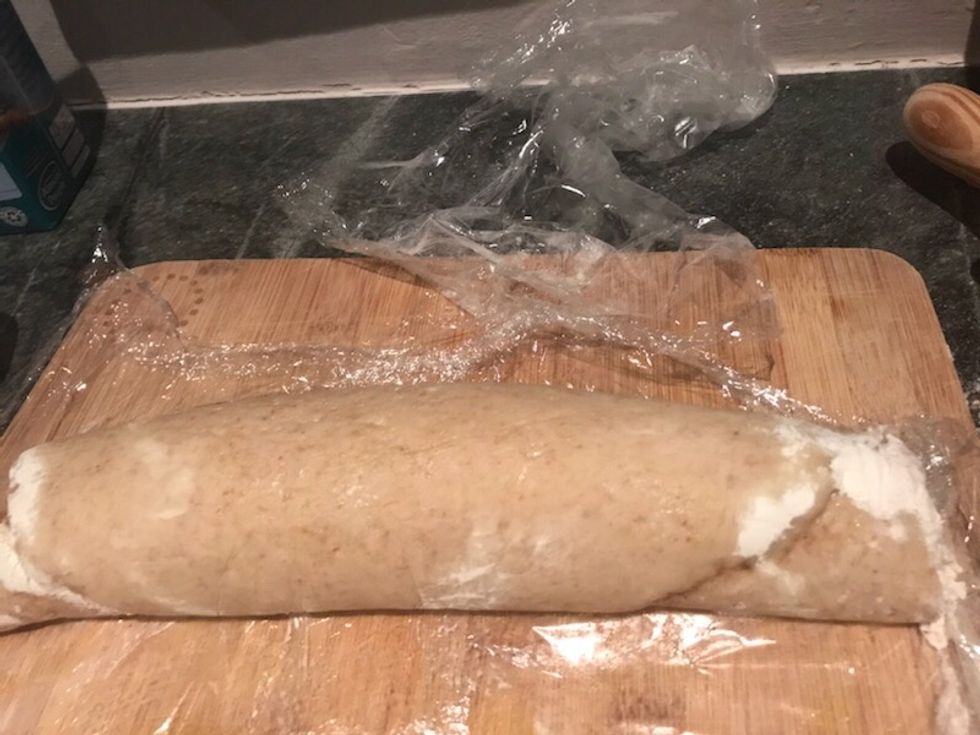 All Done!
3/4 cup (180 ml) unsweetened plain almond milk
1 Tbsp (15 g) coconut oil
2 Tbsp (24 g) organic cane sugar
1 packet active dry yeast (2 1/4 tsp)
1/2 cup (56 g) almond flour (not almond meal)
2 1/2 tsp baking powder
1/2 tsp baking soda
3/4 tsp sea salt
4 Tbsp (60 g) (scoopable, not melted) coconut oil
3 Tbsp (42 g) melted coconut oil or vegan butter
1/3 cup (33 g) organic cane sugar
1 Tbsp (7.8 g) ground cinnamon