This has quickly become my favorite cupcake recipe! These are dense and have a wonderful chocolate flavor. Plus, they are vegan so you can feel good about eating them!!!
2
I'm vegetarian not vegan. However, since having my daughter in March I've become ingredient conscious. The less ingredients the better. Plus, no eggs so don't worry about eating some of the batter!!
I found this recipe on Pinterest from The Women's Health Magazine Blog "The Dish." http://blog.womenshealthmag.com/dish/chocolate-avocado-vegan-cupcakes/ They got it from Joy The Baker's cookbook.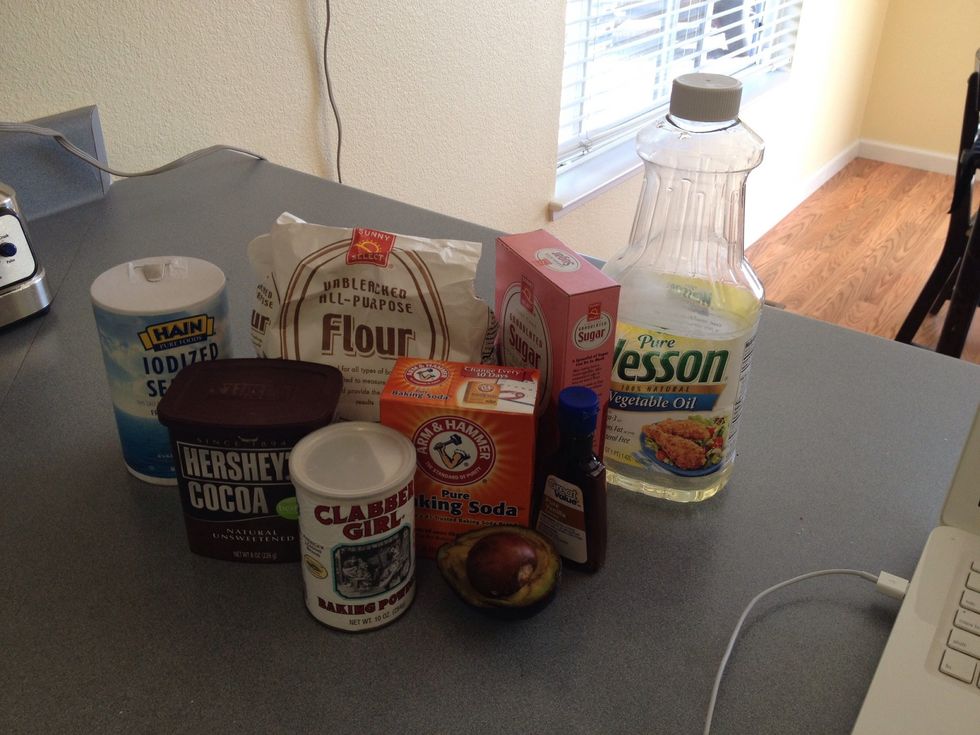 Gather all of your supplies and set the oven to preheat at 350 degrees. My avocado was pretty ripe so it's a bit browned but that's fine. It will be easier to mash the more ripe it is.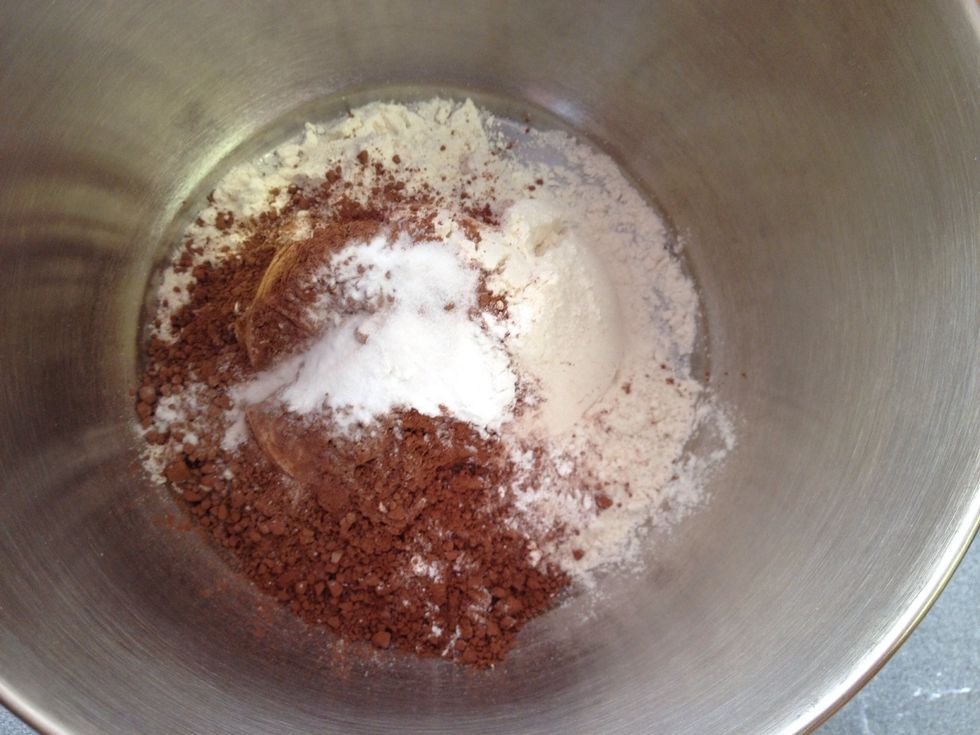 In one bowl whisk together flour, cocoa powder, salt, baking soda and baking powder together. Set aside.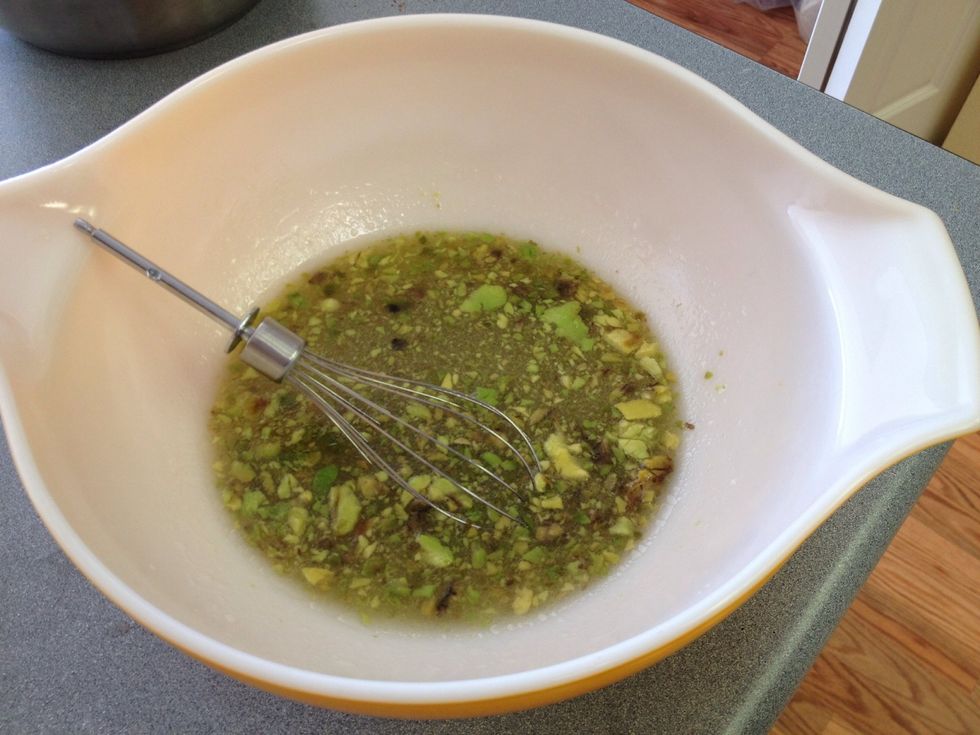 In a large bowl, whisk together sugar, water, white vinegar, vanilla and the avocado. Now, it might look a little scary at the moment but don't worry!!!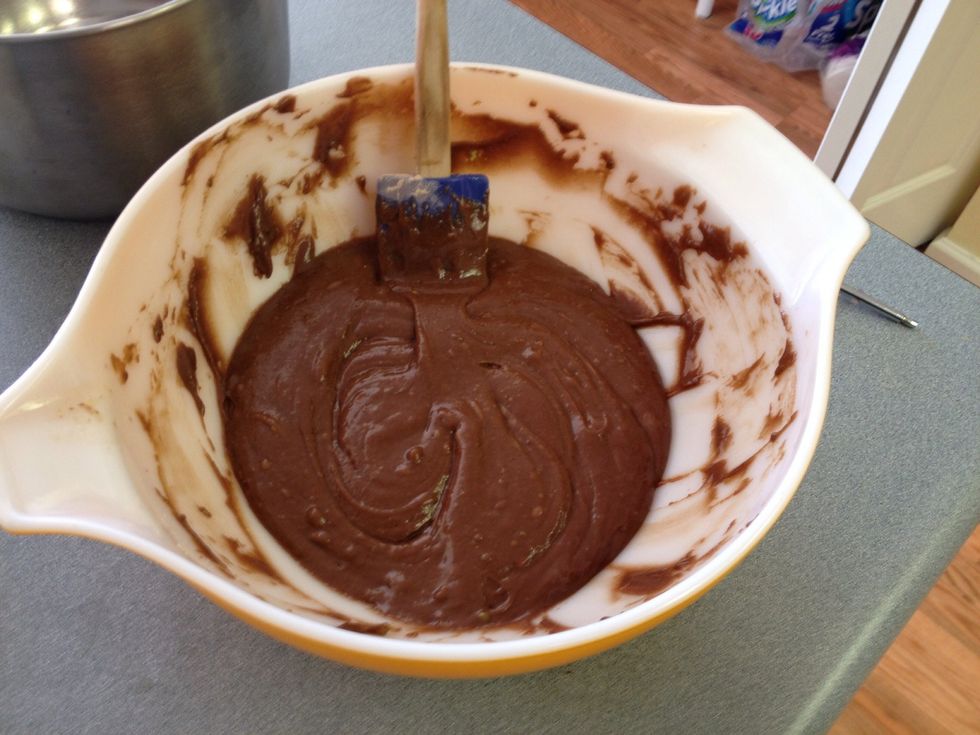 Then gently mix the dry contents with the avocado mixture using a spatula. It will be a thick batter when you're done. And if you see some green sticking out don't worry!! It will bake out.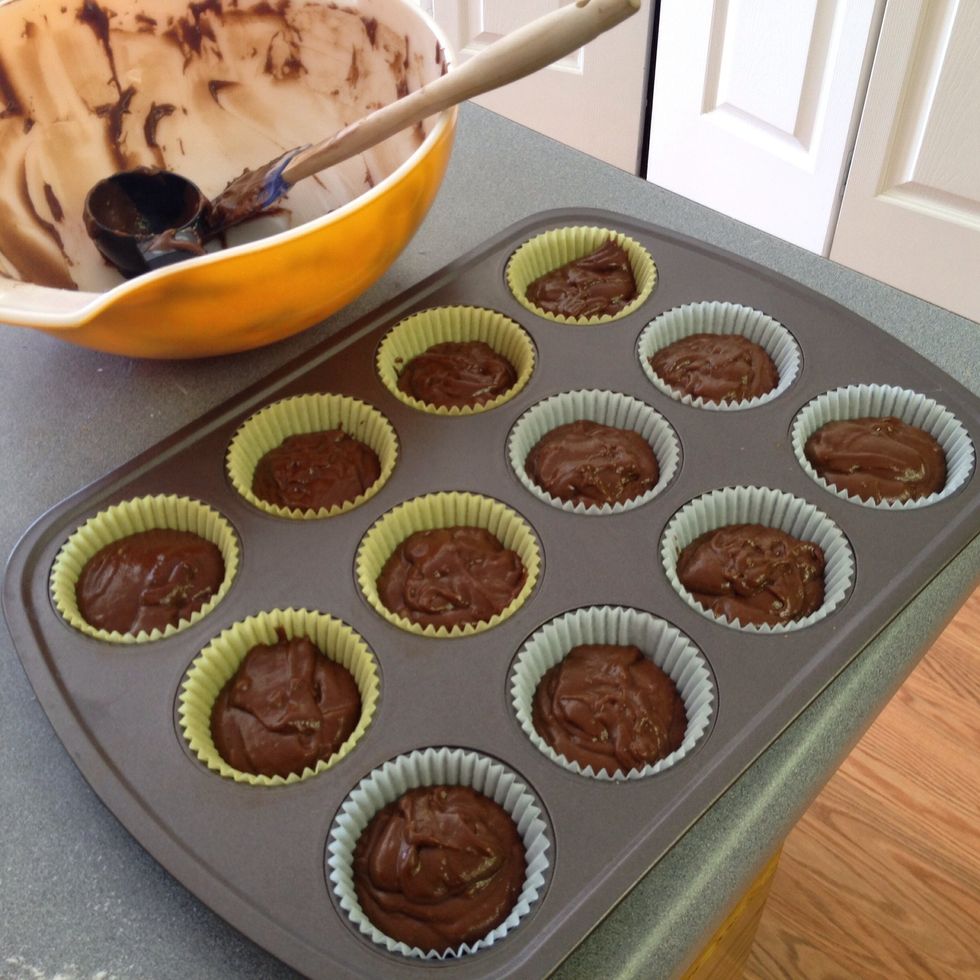 Now if you can resist eating the whole bowl of batter because it's really, really good (remember no eggs!!), fill your cupcake tin cups about 2/3 of the way up.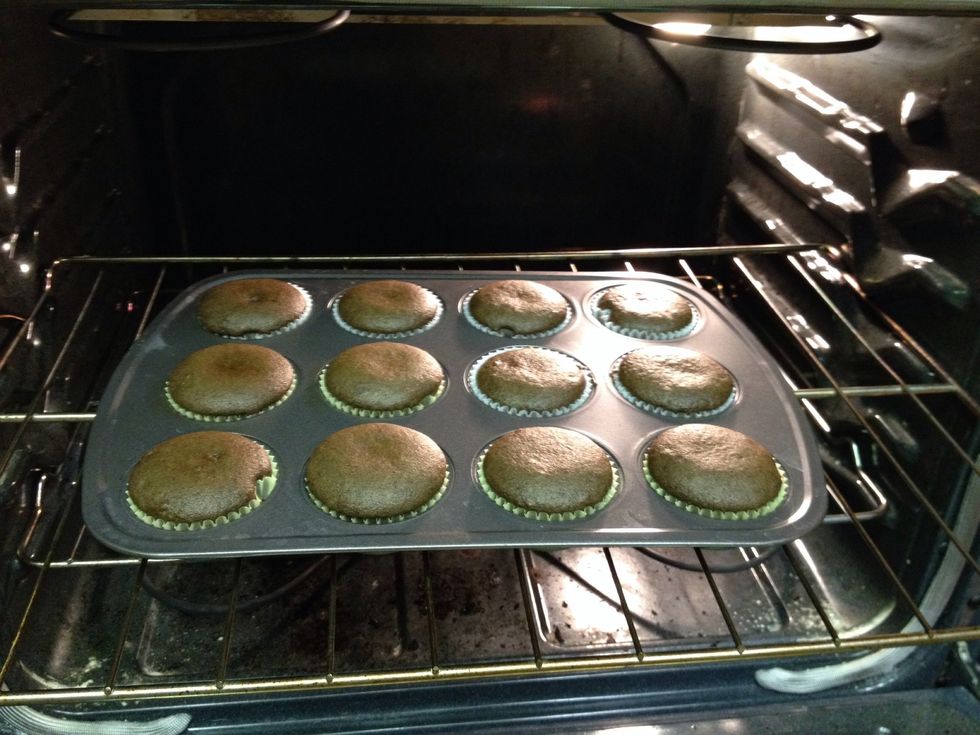 Then bake for 18-20 minutes. I baked them for 18 but I probably could have baked them for less at 16 minutes. They weren't as soft as I would have liked but they still turned out delicious!!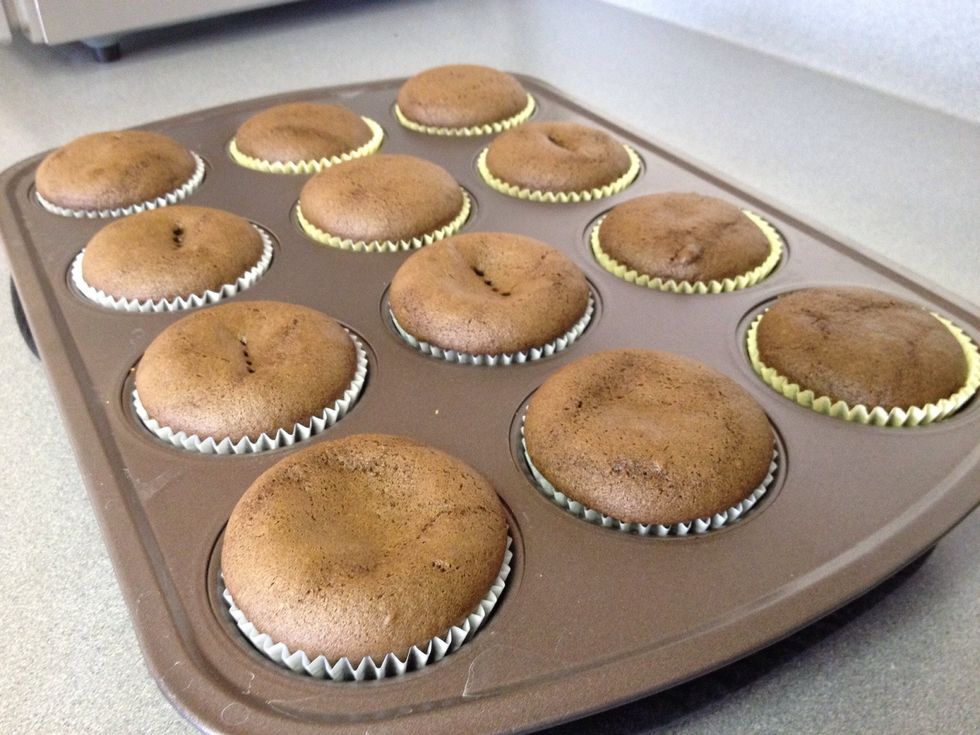 Mine turned out pretty much perfect!! A couple deflated slightly when I used a fork to check if they were done (I didn't have a toothpick) but I'm very please they rose like cupcakes should.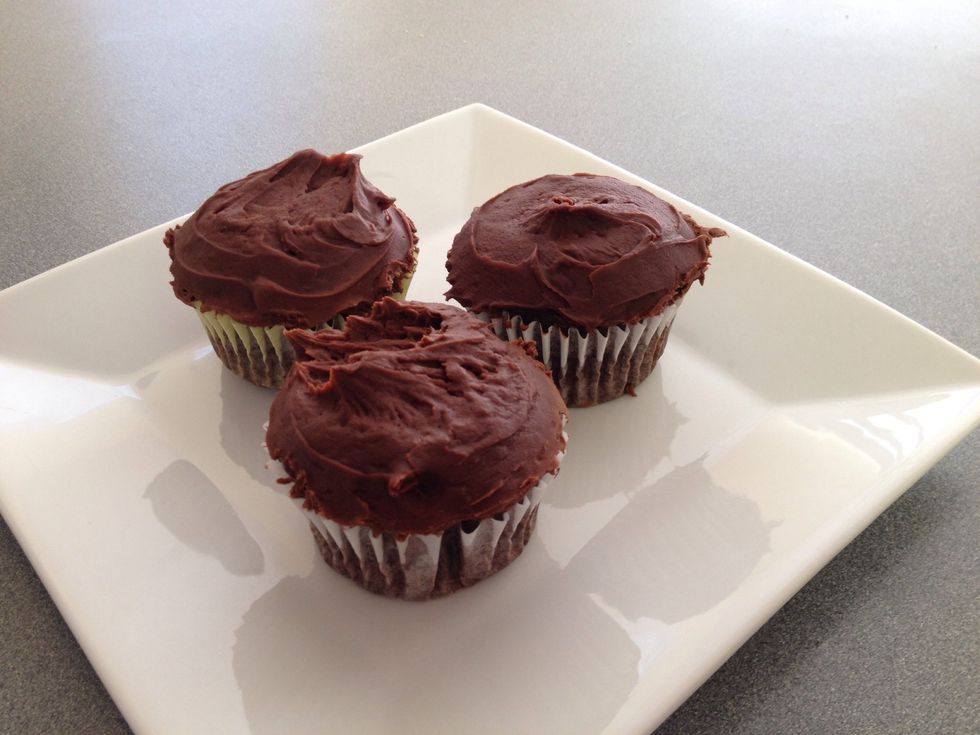 Then frost and you're done!! My homemade vegan frosting didn't turn out so I used a store bought brand. Many different brands are vegan, I used Pillsbury. Enjoy!
1.0c All purpose flour
0.0c Unsweetened cocoa powder
0.0tsp Salt
1.0tsp Baking powder
1.0tsp Baking soda
2.0Tbsp Vegetable Oil
0.0c Avocado
1.0c Water
1.0Tbsp White Vinegar
1.0tsp Pure vanilla extract
Krysten Reynolds
I'm a stay at home mom. My husband Drew & I have lived in Nevada for about a year. Our daughter was born in March & we have 2 dogs.