Preheat the oven to 180c and make sure you have vanilla ice cream at your home.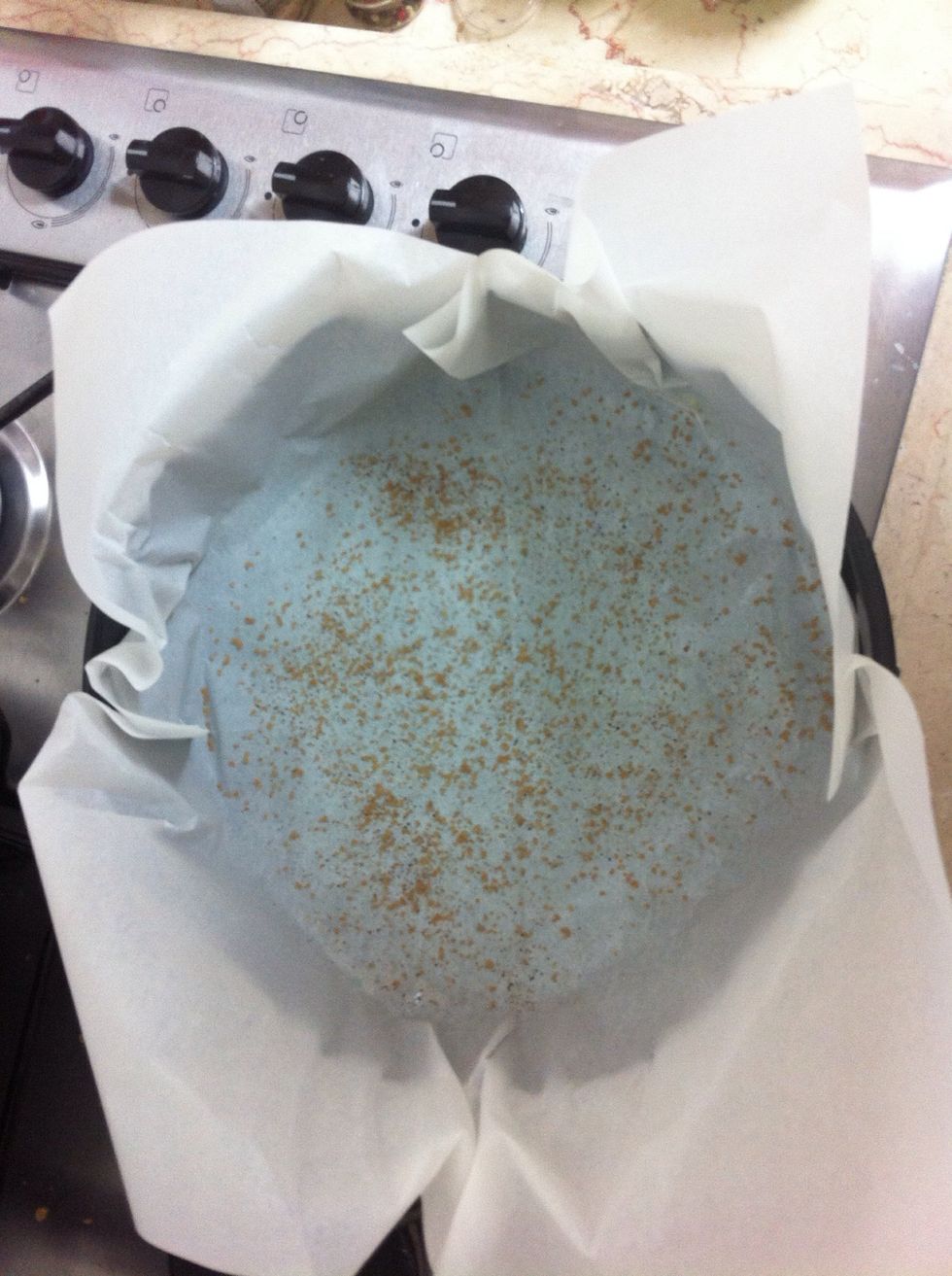 Line a baking sheet with baking paper and sprinkle a little cinnamon and brown sugar.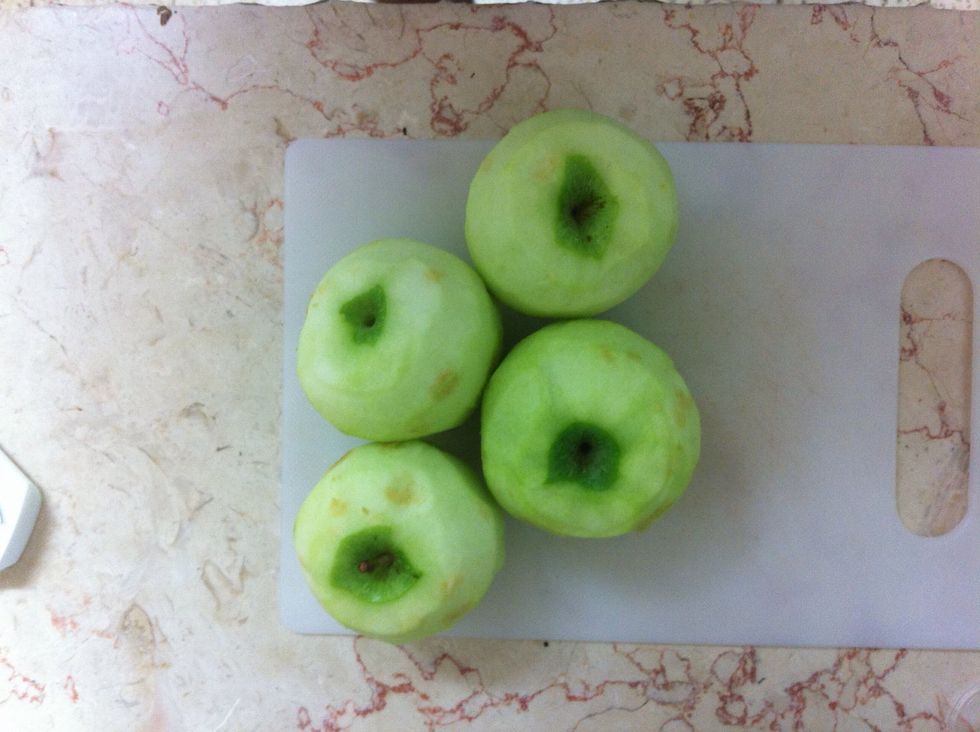 Peel your apples and slice them. The rest of the apples cut to small dice.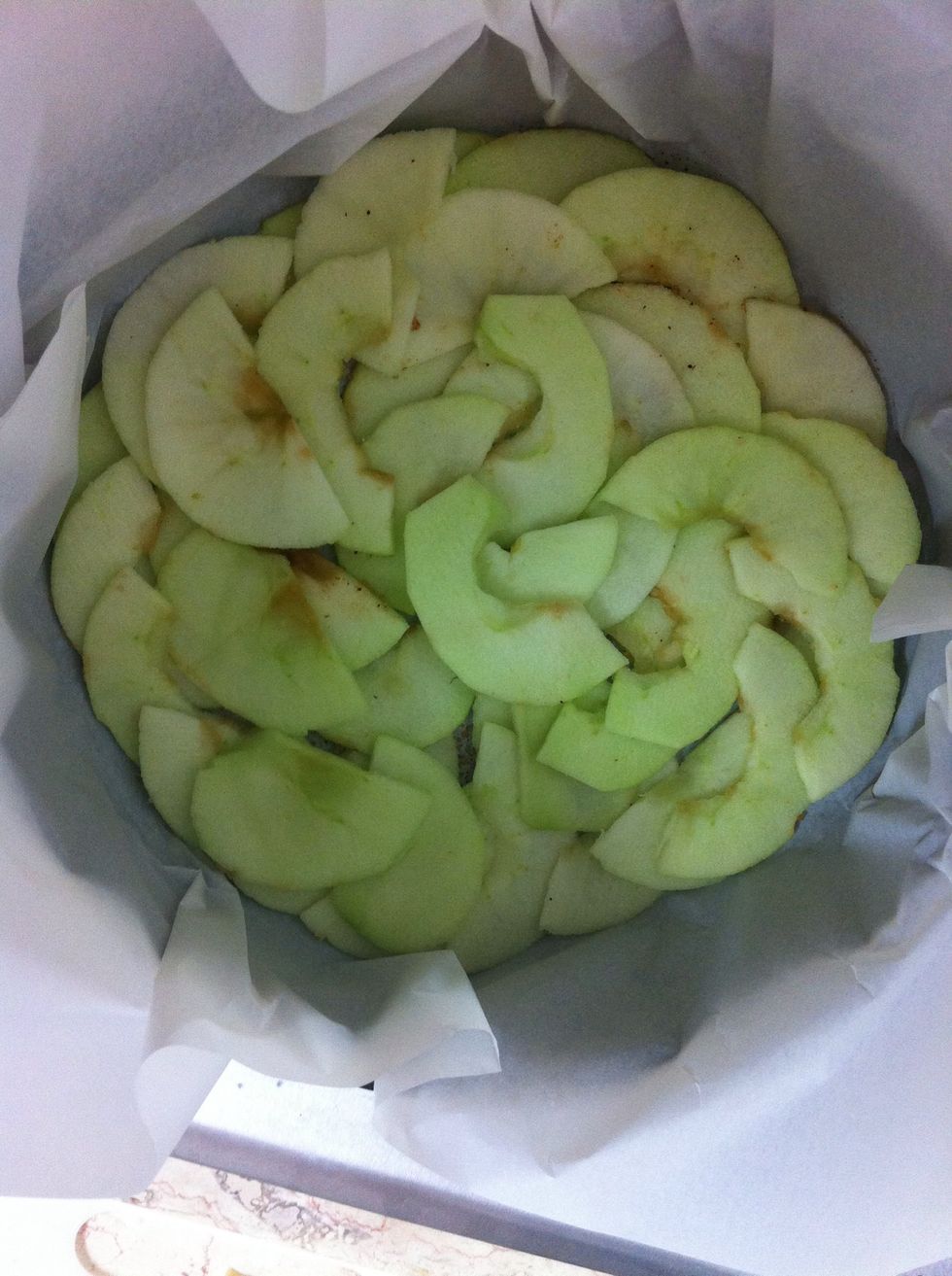 Line the pan with the sliced apples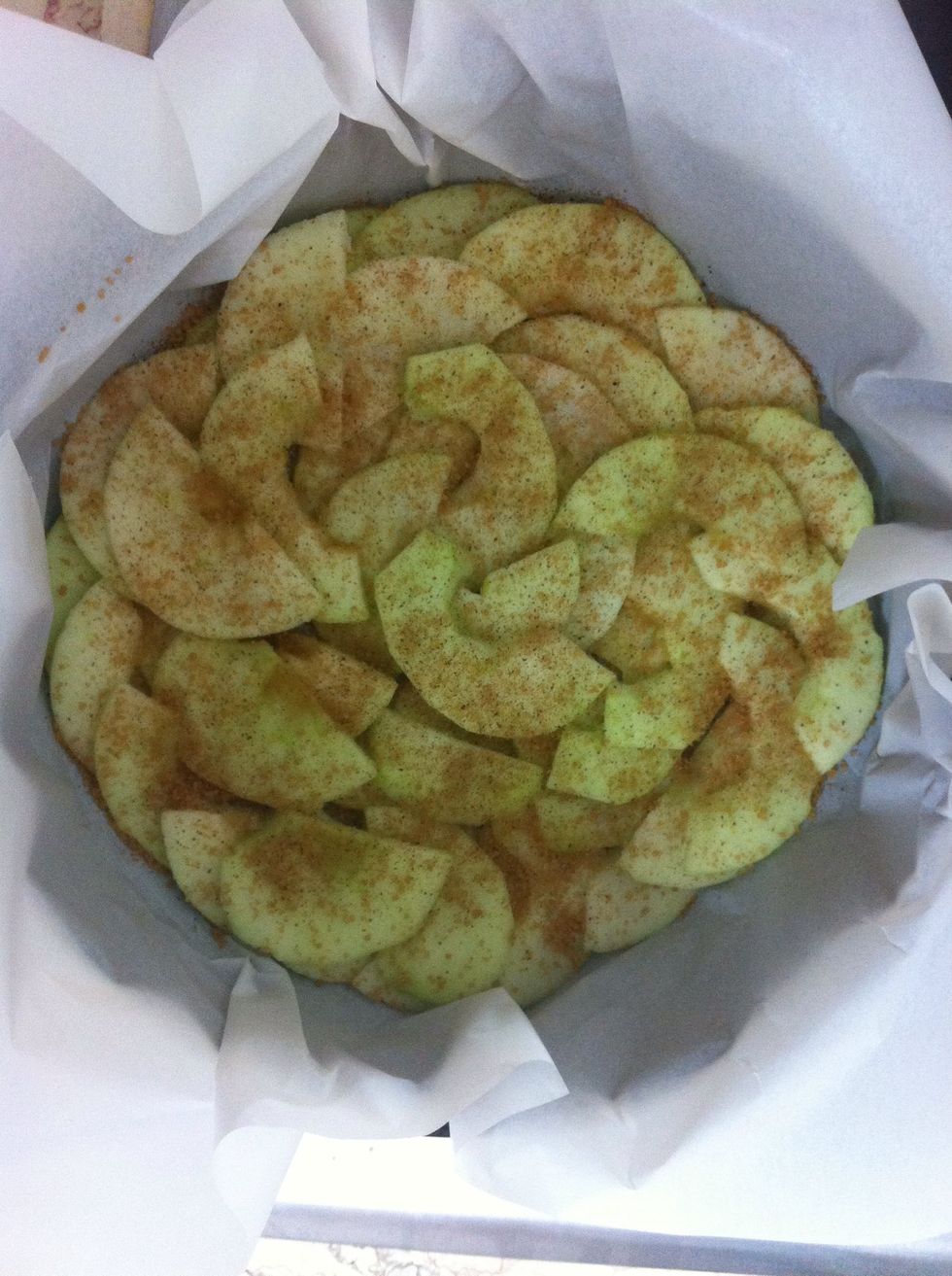 Sprinkle some more cinnamon and brown sugar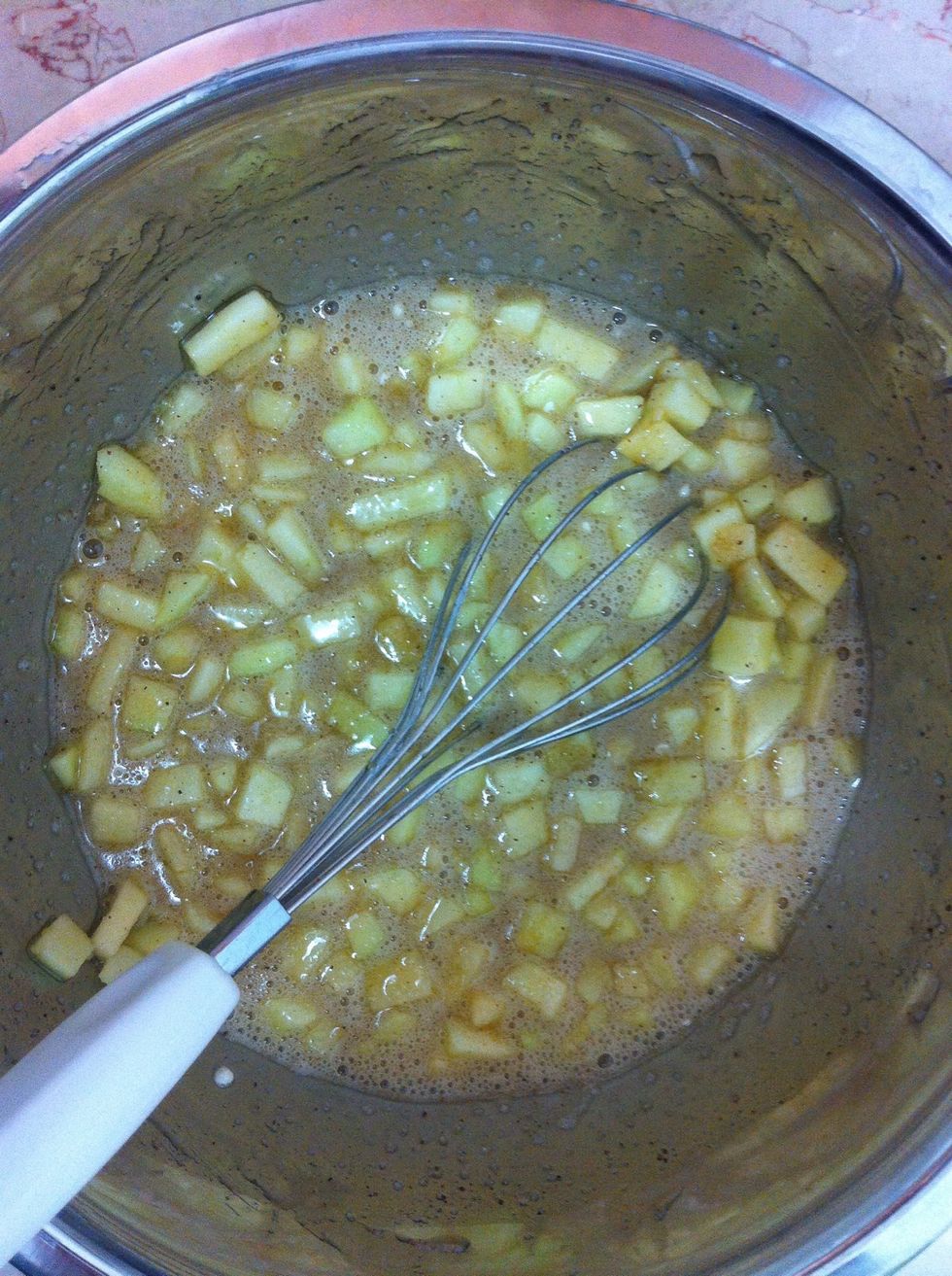 Mix your ingredients by order : eggs , sugar , oil , honey , apples (diced) , the rest of the cinnamon and b.sugar.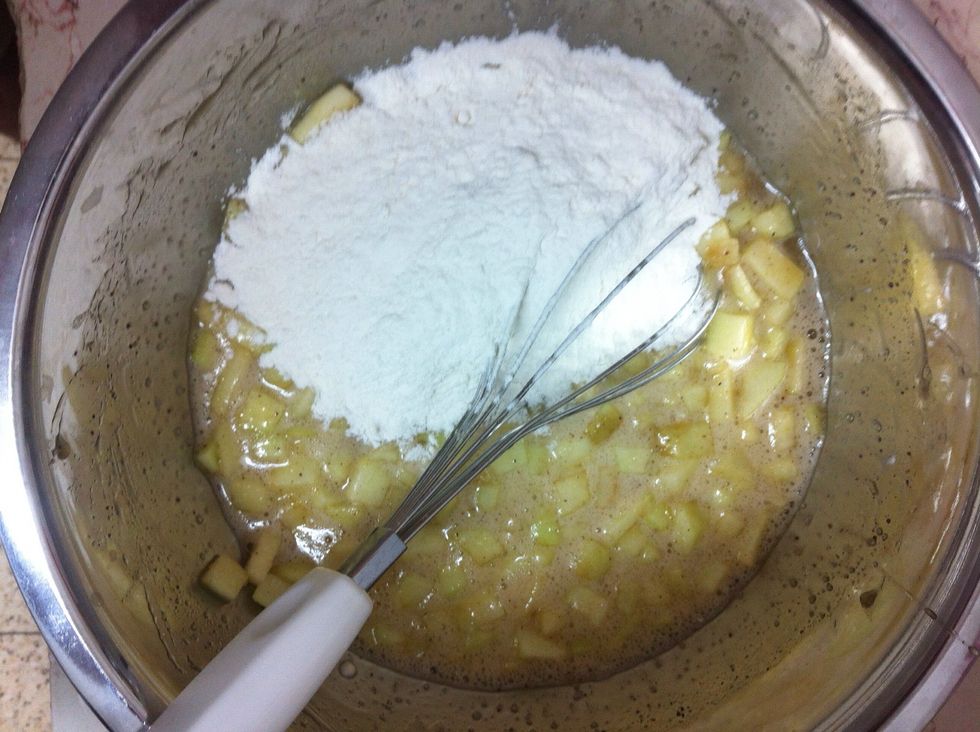 Now add the baking powder and flour.
Pour it all over the apples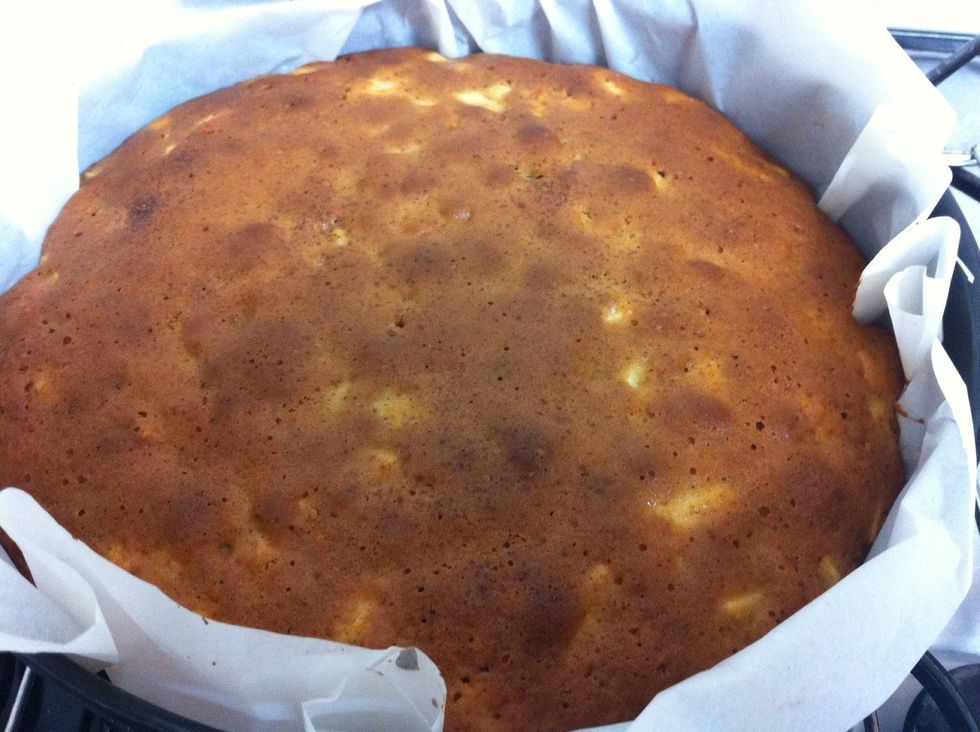 After been in the oven for about 50 min let it cool for and hour before flip it over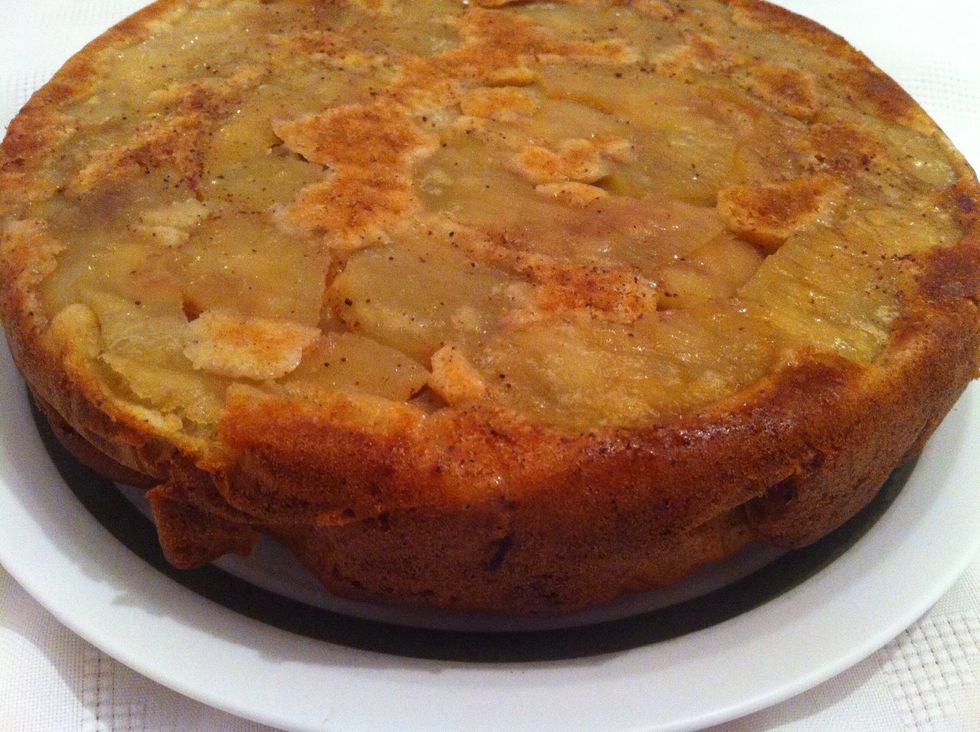 Boom! Perfect.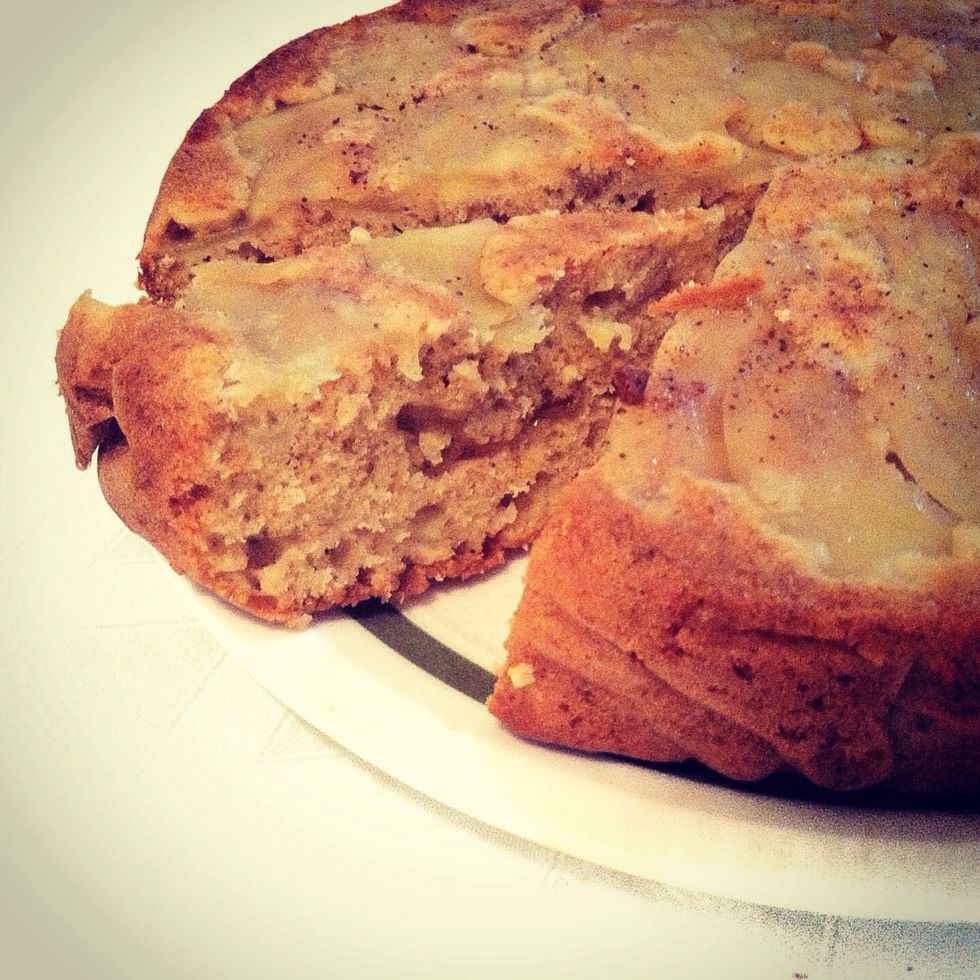 Scoop a vanilla ice cream and fly to heaven :) hope you try and enjoy it 🍏👌
4.0 Large apples
1.0tsp Cinnamon
2.0Tbsp Brown sugar
1/2c Oil
3/4c Sugar
280.0g Flour
2.0tsp Baking powder
1/4c Honey
3.0c Large eggs