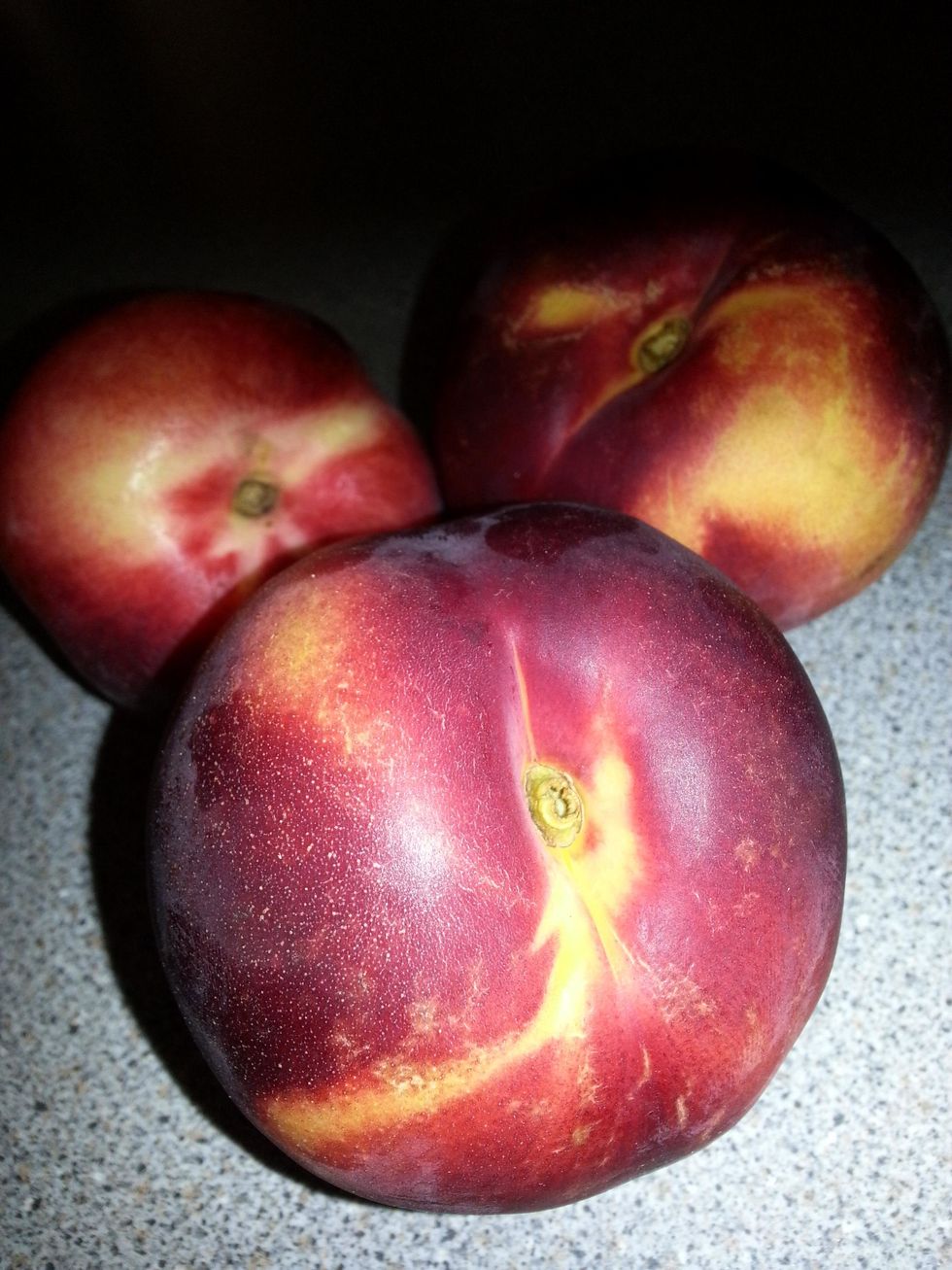 This recipe works well with peach, nectarine, plums and even apricot.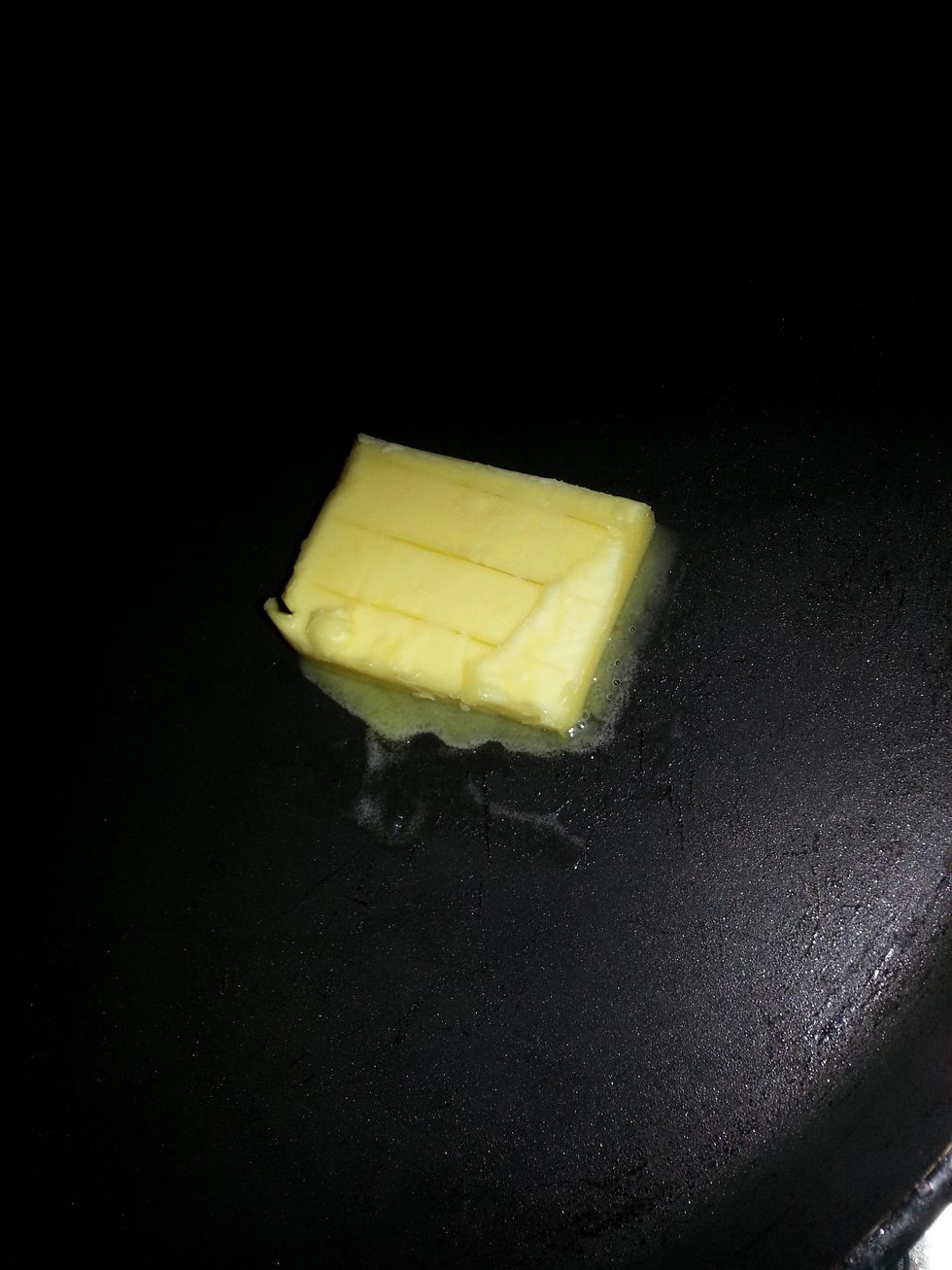 Preheat the oven at 160C . Start by melting the butter for the caramel sauce in a skillet.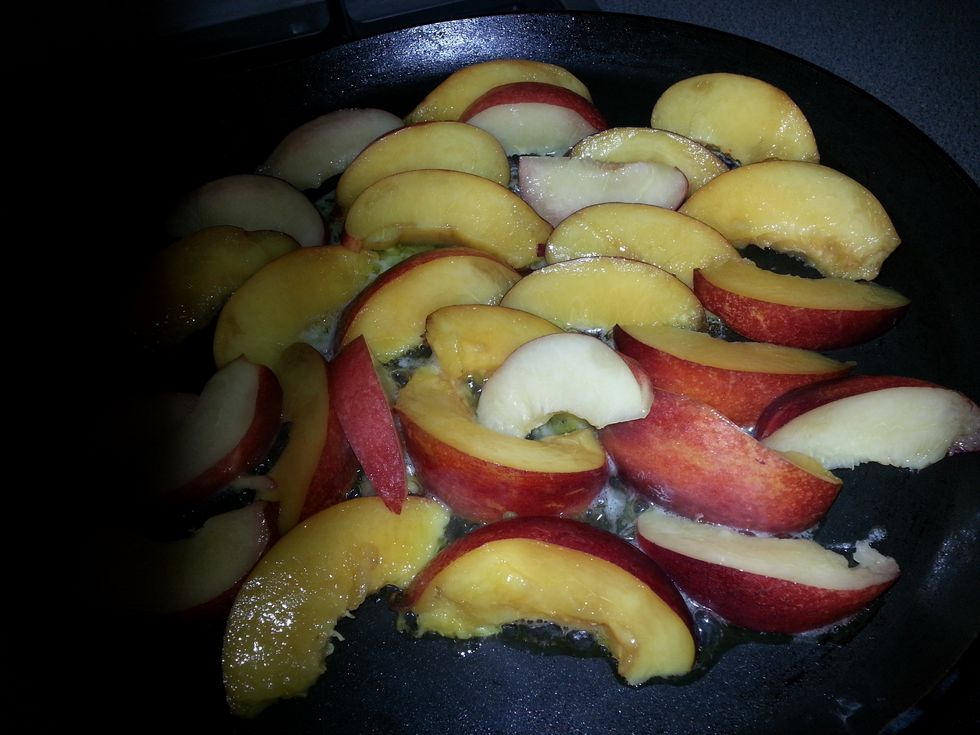 To the melted butter add slices of the stone fruit. Caramelize both sides of the fruit. Remove and arrange it on a baking tray.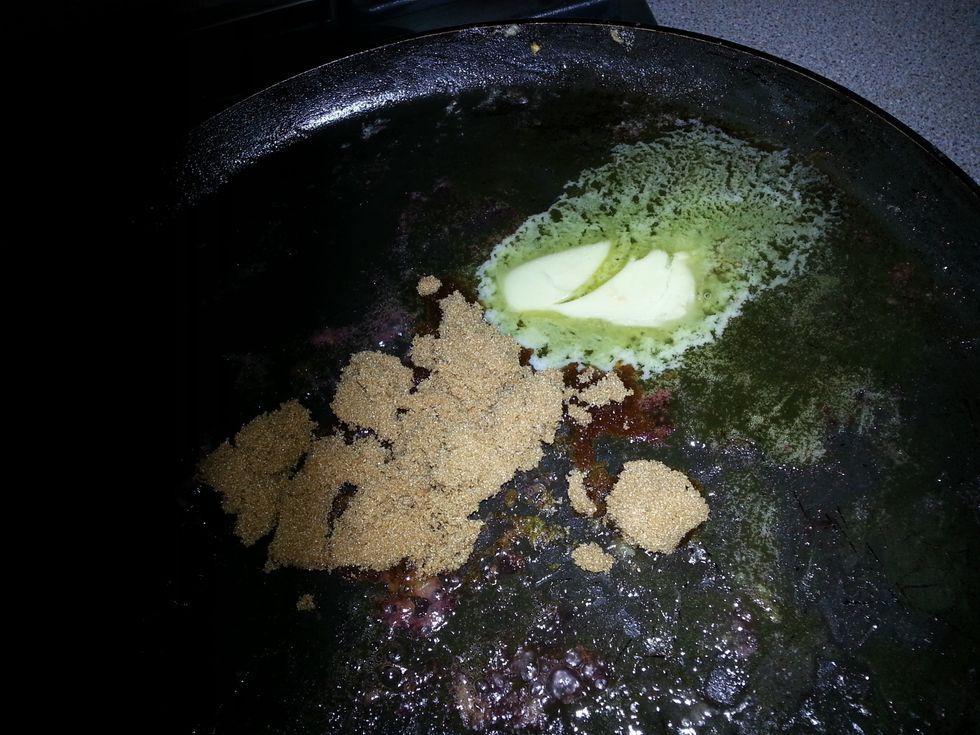 Add the brown sugar for the caramel and stir well. Once well combined, add the rum (optional).
Line a baking tin and grease the tin (20cm round tin). Arrange the slice fruit.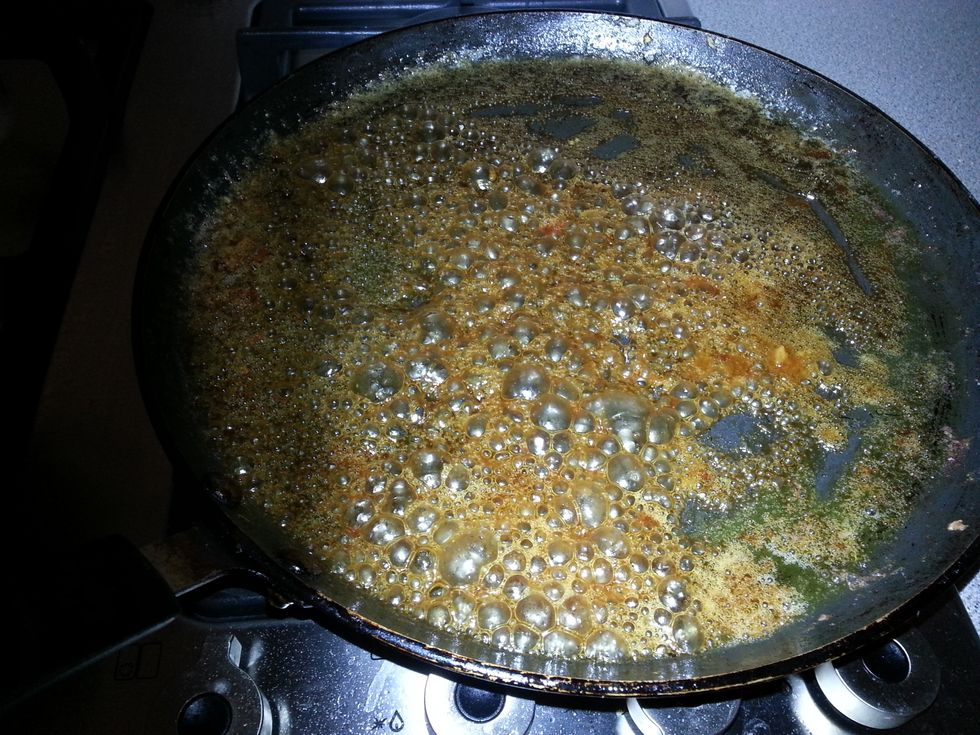 Once the rum hits the skillet - it will sizzle (Be careful)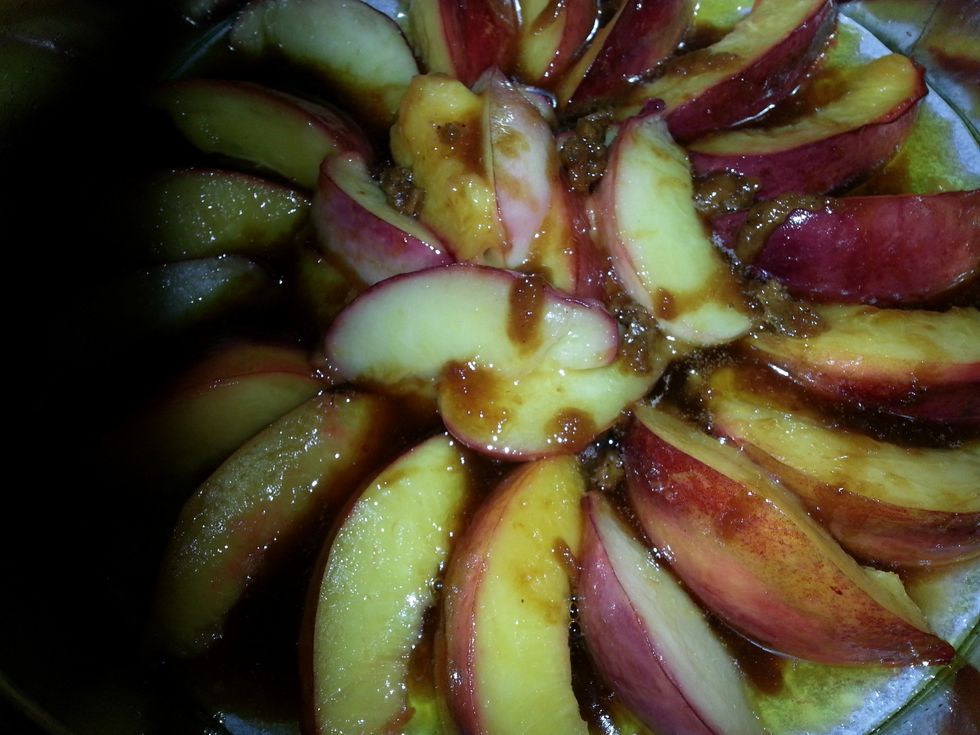 Pour the caramel on the fruit.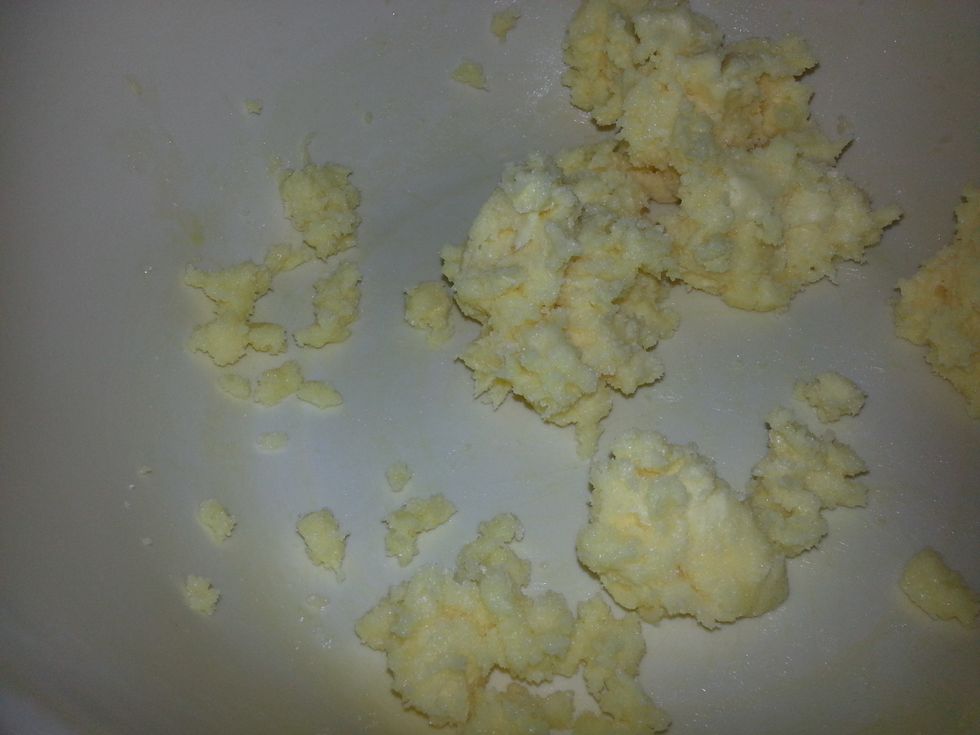 Now cream the butter and sugar.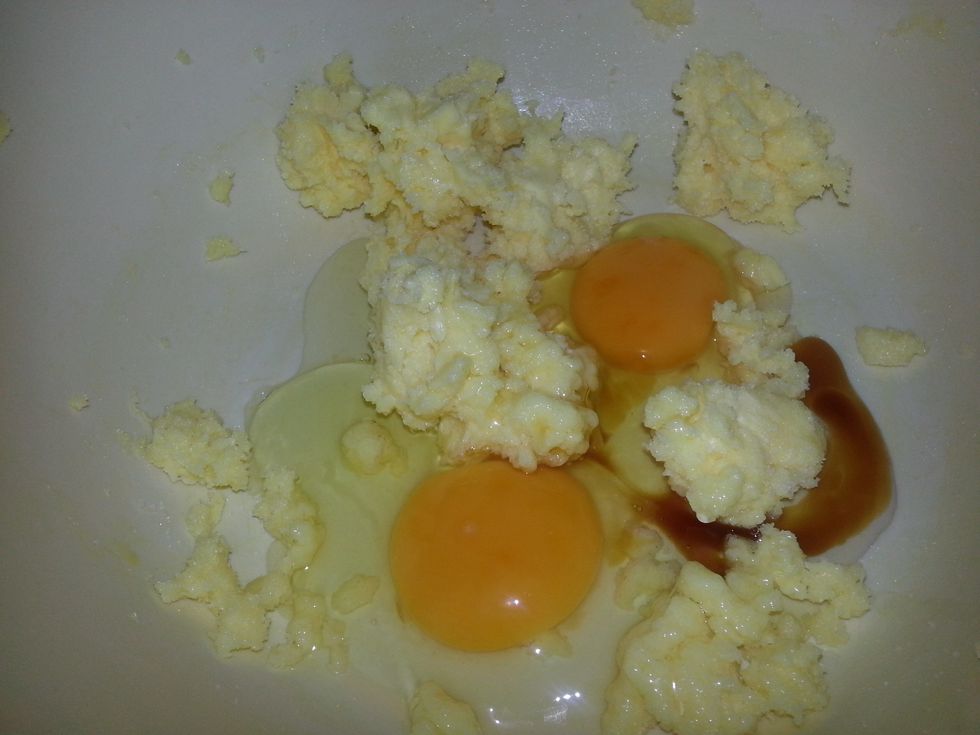 Add eggs and vanilla essence and mix well.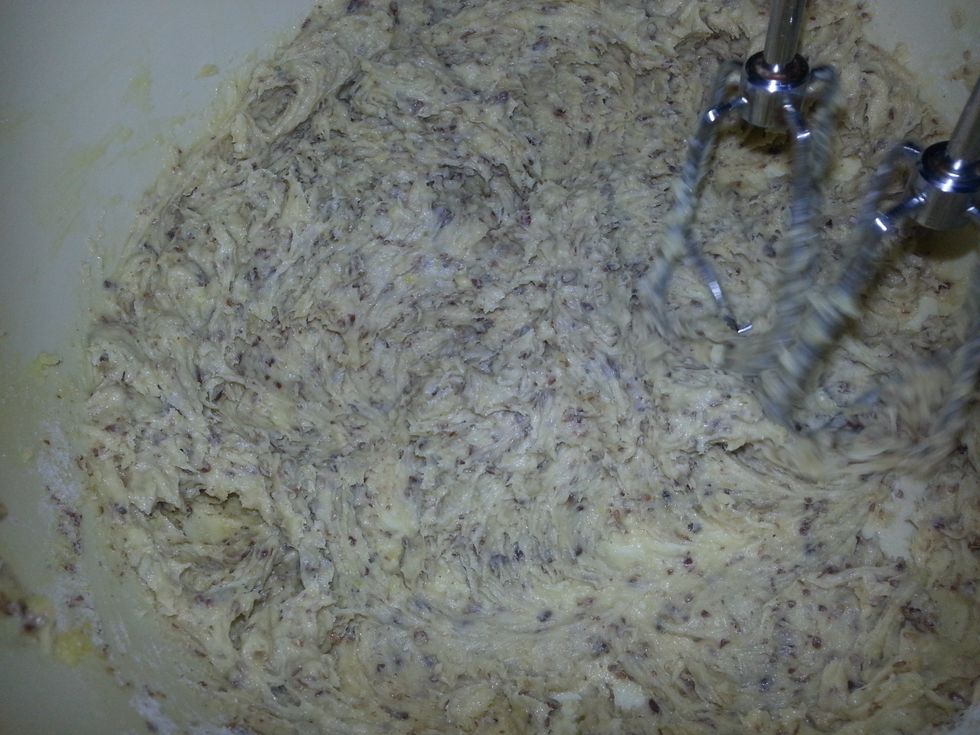 Add the flour and almond meal. If almond meal isn't available, LSA(Linseed, Sunflower, Almond) works real well.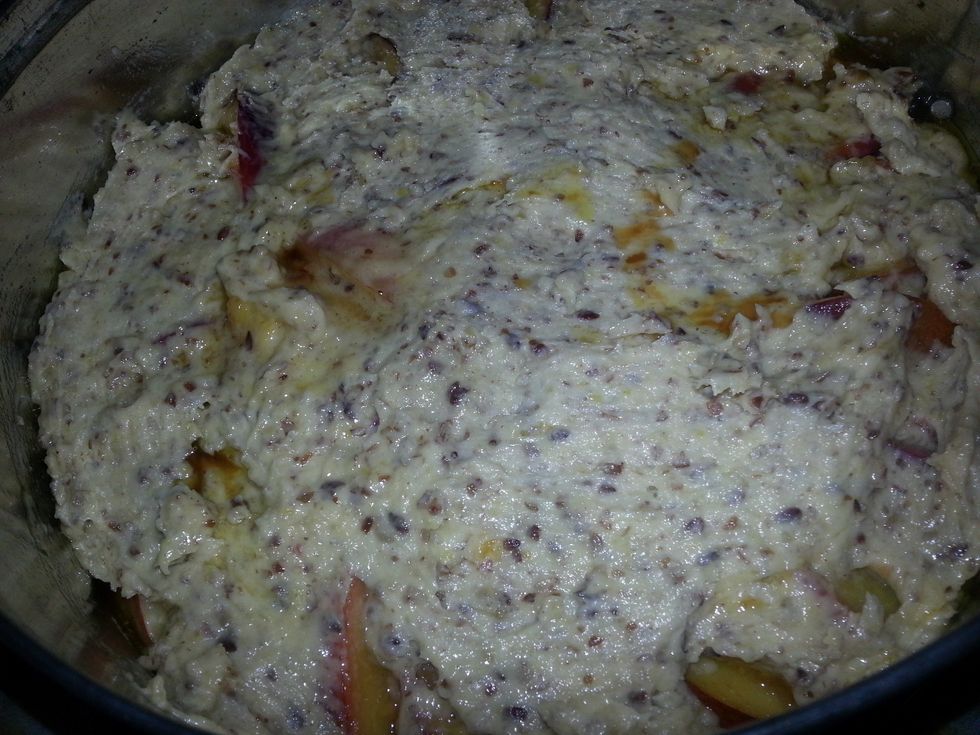 Pour the cake mixture over the fruit and even the top with a spatula.
Caramel
50.0g Butter
1/4c Brown Sugar
2.0tsp Dark Rum
Cake Mix
125.0g Butter
1/3c Brown Sugar
3.0 Medium Peach
2.0 Eggs
1.0tsp Vanilla Essence
1/2c SR Fkour
1/4c Almond Meal/ LSA